Terri Bliss
Devilish Terri with her dog Chili
The three devils Terri, Julie and Nellie at the Wagsdash
Terri, Julie and Fran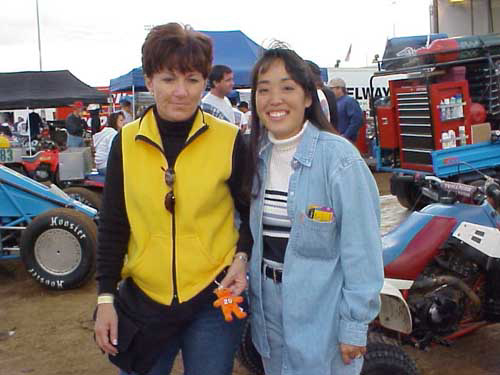 Terri and Julie
Terri with Fran and Lesley
Terri with Tanner Watson
Terri and Julie
Terri with Julie and Wags
Terri with Karen and Mrs Wags
Terri with Chili
Terry with Julie and Evelyn
This must be Bliss! Terri has put hubby Russ to sleep?
Terri and Julie worked hard all year for USAC's succes
Terri was involved with racing thru her husband Russell, who passed away, for many years. She's relayed tot he aBubby Jones family. She worked CRA with Julie Shiosaki until she moved back to North Carolina.
Updated 7/10/17