Stan Tim and his older brother
Stan and Marilyn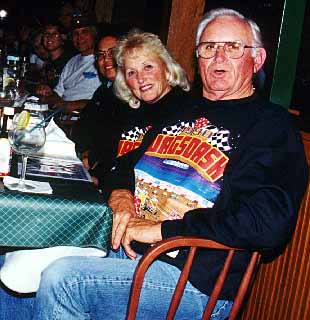 Stan and Marilyn
This is Stans ocean funeral where his ashes were put out to sea.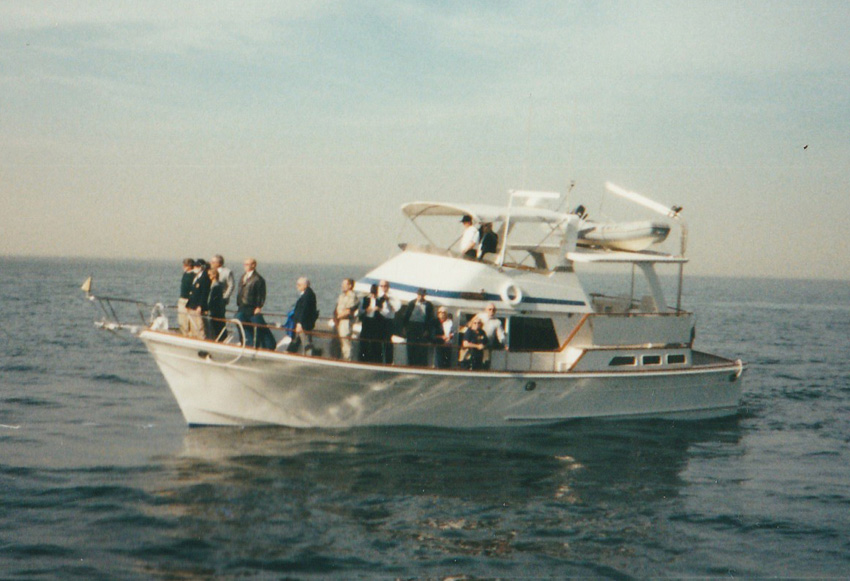 More
Stan and Marilyn
Stan with Marilyn and Glenn Howard
Stan and Mariln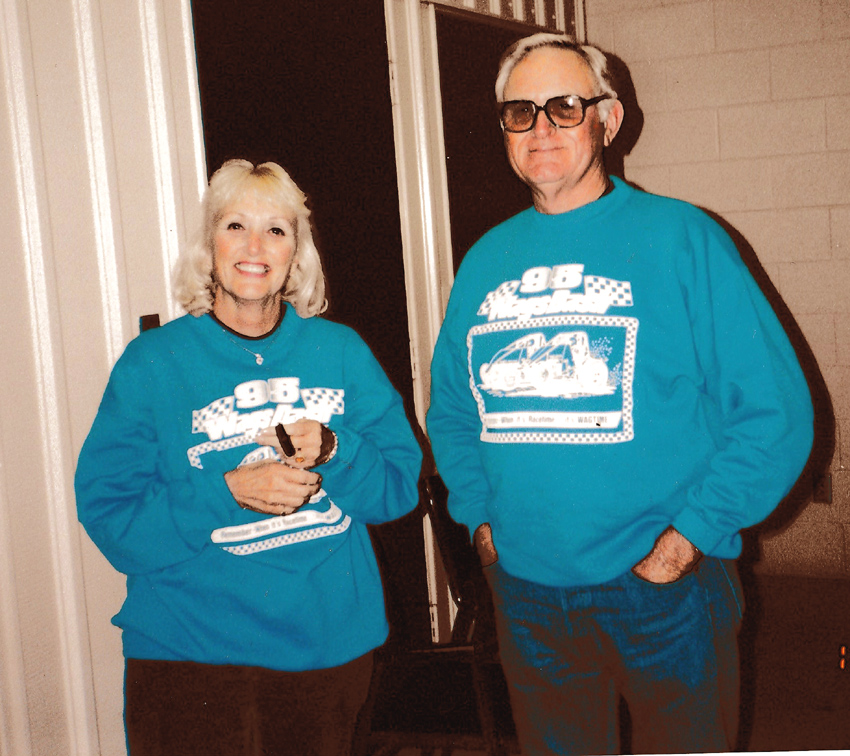 Stan and Marilyn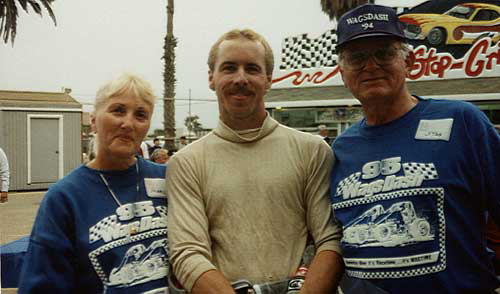 Stan and Marilyn with Bobby Michnowicz
Stan and Marilyn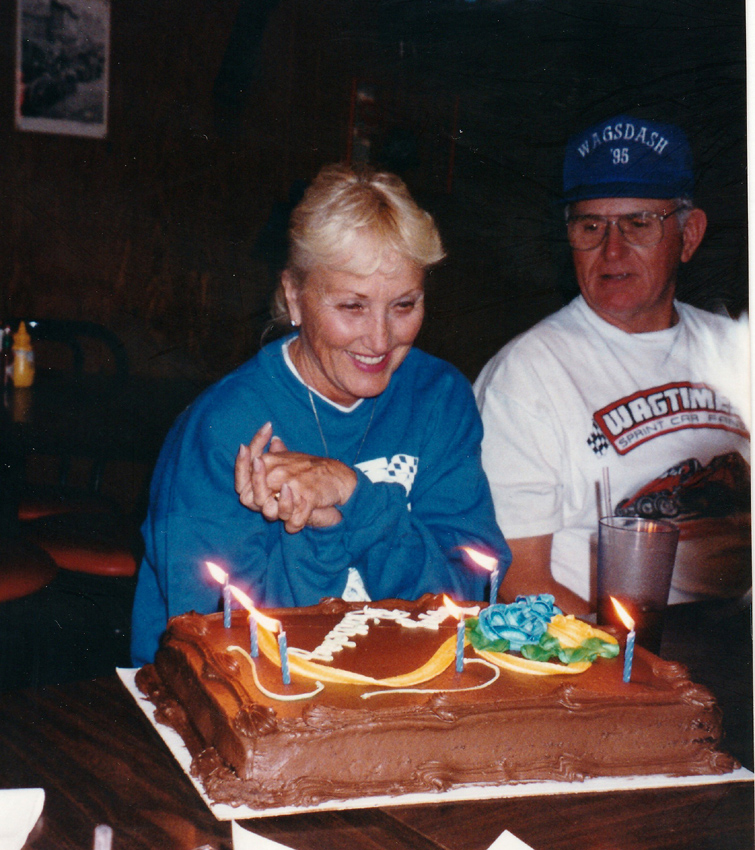 Stan and Marilyn
Stan with marilyn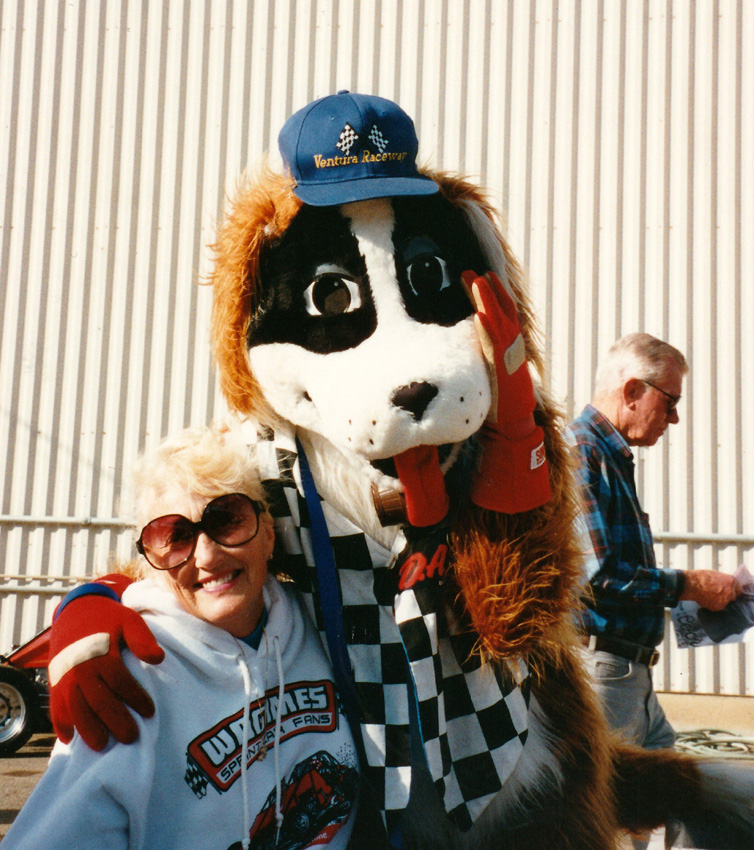 Marilyn with Dirt Dog at Ventura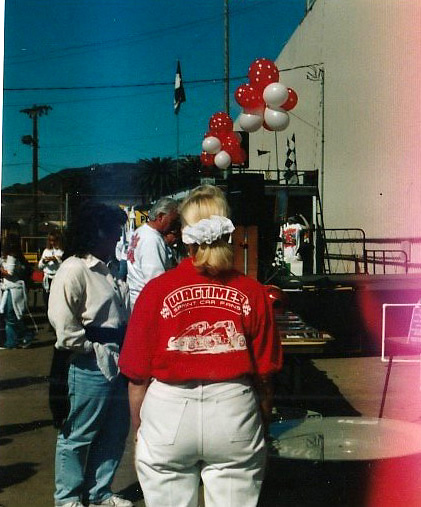 Marilyn at the Wagsdash
Stanley Robert Cook was born on September 10, 1927 in San Fernando, California. He died on December 16, 1999 in Torrance, California of cancer related causes.
Stan Cook was a long time race fan. He was a Bobby Michnowicz fan and sponsored Bobby for many years. He spent years following the sprints at Ascot. When Ascot closed he began getting involved with the Wagtimes along with his "better half" Marilyn Thomas. The two of them became big supporters of the Wagsdash and each worked to help raise the purse and work the annual Mrs Wags Chili Feed.
Although a quiet man, Stan was very busy. He raced a sailboat at the King Harbor Yacht Club for years and beat many sailors half his age. He owned two Porches and one motorcycle. Stan loved the CRA and did more than just follow them, supporting their cause along the years. He and Marilyn traveled to many races together, including the Knoxville Nationals, the NARC Speedweeks, the Indiana Sprintweek and many road trips for the SCRA.
Stan left us too early and we will always remember the man who called me Kenny and got away with it. He will be missed by all the Wagtimer's and most especially, his friend and lover, Marilyn Thomas. He was buried at sea with many of his friends in other boats nearby as the Irish bagpipes spread over the waves, a sorrowful tune in his honor. Stan was my friend and I will miss him.
Here is an e-mail from his daughter dated 9/5/04:
I'm Stan Cook's #2 daughter, Jenise. My dad's 77th birthday would have been this coming Friday, the 10th. I was missing him tonight, and on a lark "Googled" his name.
Thanks for your tribute to my dad (and your other loved ones). It means alot to see his tribute live on in cyberspace. It's comforting to know you join us in missing him, too.
I used to go with him to the Ascot races. Then, when I moved to Phoenix in '94, I joined him at Manzanita.
Tonight's just a little bit tough. Also knowing that this December will be 5 years ago that he died.
Again, thanks everyone, for keeping your tribute "living" on the WWW. It was nice to see tonight, and to remember the many times I shared the races with my dad and with you.
Take care,
Jenise Cook (and husband Mark Crabbe) Aliso Viejo, CA
Updated 7/17/17