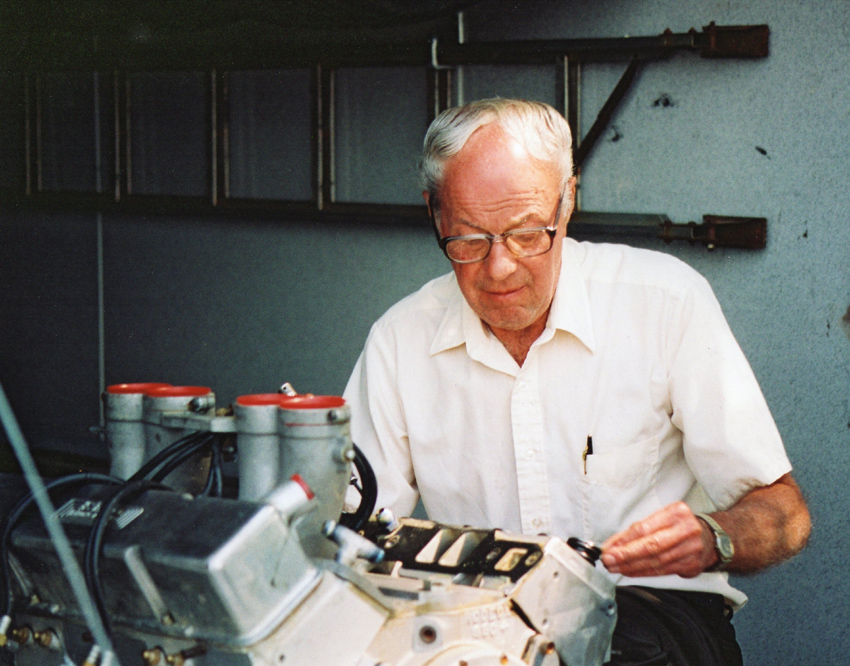 Ralph Tracy
Ralph and Jan Gaffney
Ralph with 00 car?
Ralph with Wags
Ralph and wife Joy
Ralph heading to work
Ralph and Cary Faas
Ralph with Wags, Mike English and Bogan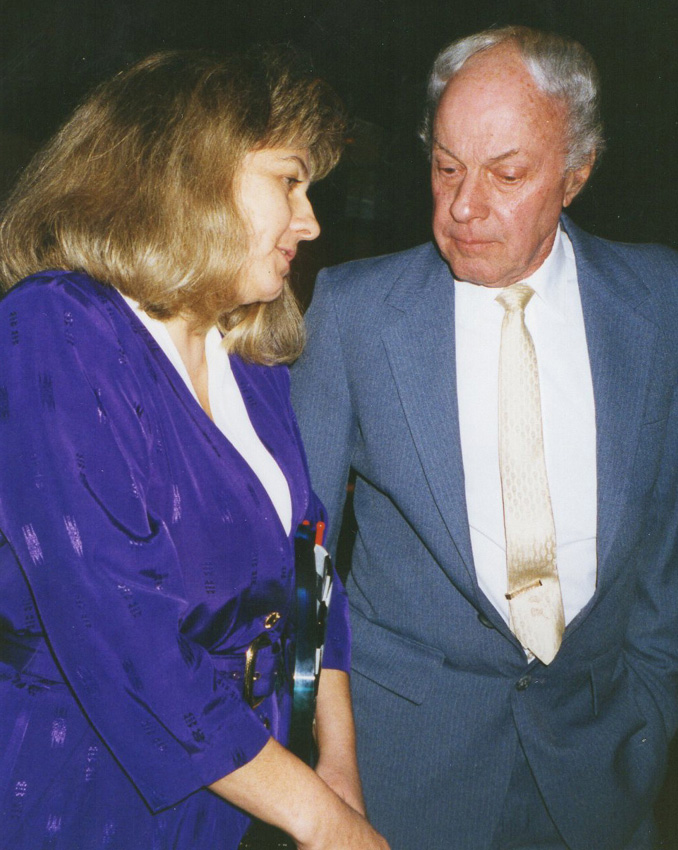 Ralph with Jan Gaffney
Ralph with part cart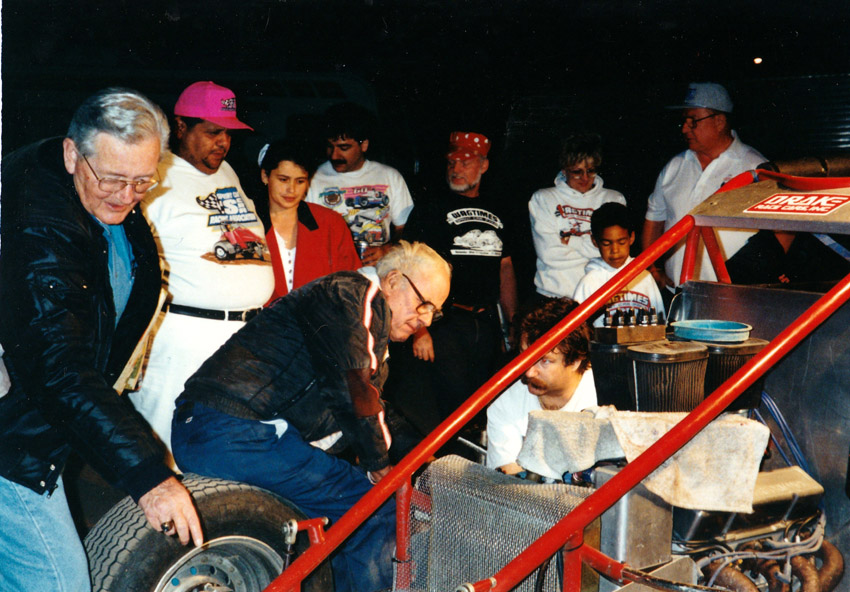 Ralph looking at Harlan's car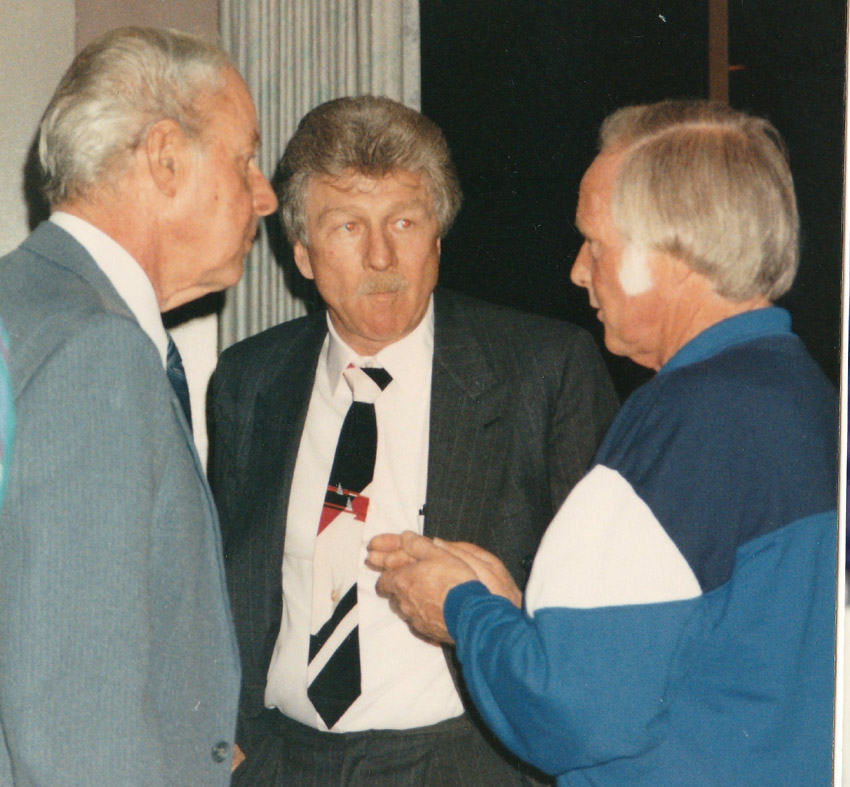 Ralph with Jim Bartosh and John Redican



Ralph with DJ's father Pat

Ralph William Tracy, shown with Mike English above, was also known to me as "Ralphie". He was Born December 18, 1928 in San Diego. The last 20 years of his life he did what he loved, and did best, he built winning motors. Known in the pits as a quiet, knowledgeable and helpful man, Ralph had a certain twinkle in his eye that set him apart from many others. His love for the sport shined through his eyes and we were all better for it. His favorite driver was Rip Williams and he made no bones about it. The love and respect flowed both ways between them. He was known to have a keen sense with racing engines, and it wasn't uncommon for him to take a look at a motor he hadn't built to help those in need. Ralph was that kind of guy. Married to wife Joy for 47 years, they were always together at the races. It showed how dedicated he was to his family and where his support net came from.

For me, Ralph meant something different. He was a quiet leader, a behind the scenes man who shaped others in a positive way. His guidance and encouragement to me was at times very rewarding and helped me see my way into the racing scene. When I look back at that smile he gave me, I remember his words of wisdom, as if he were still talking to me today. Ralph's support for me and what my Wagtimer's do never wavered, even when I rocked the boat. He was there for me with encouragement, always.

Ralph died on August 16th, 2000 in Long Beach. His life was celebrated at the Forest Lawn Mortuary in the Church of Our Fathers on August 22 with an overflow gathering of friends and family. The John Jory # 3 Sprinter was parked at the curb outside in honor of him. It was sad to know another member of our racing community was taken from us, but we must go on. Ralphie will be missed by all. Rest in peace my friend.