Tom Schmeh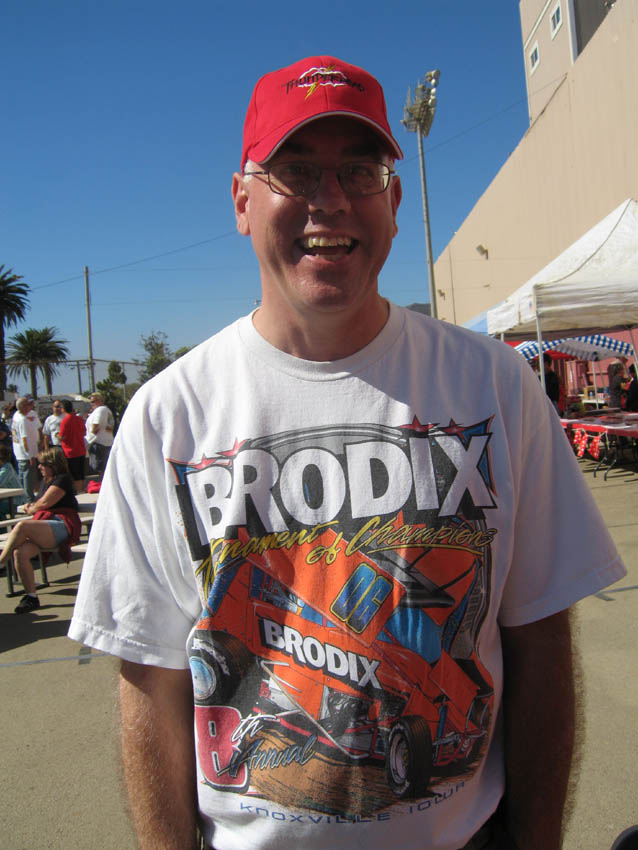 Tom
Tom
Tom
Tom speaks at Perris pit meeting
Tom still talking to the racers a t the PAS
Tom
Tom a happy camper
Tom with Jim Naylor
Tom with Jim Naylor
Tom in Tommy Hinnershitz Garage at the Eastern Motor Racing Museum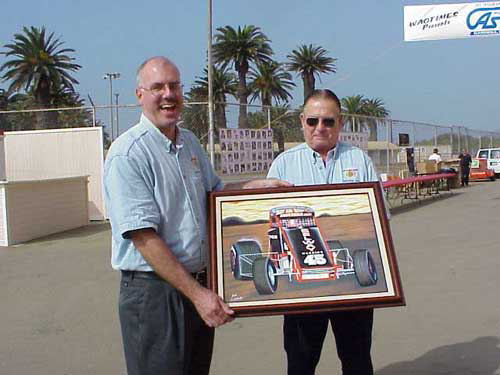 Tom with Paul Bagley
Tom and Jim Naylor
Tom with Walt James
Tom presenting another award
Tom doing something important
Tom with Kevin Gobrect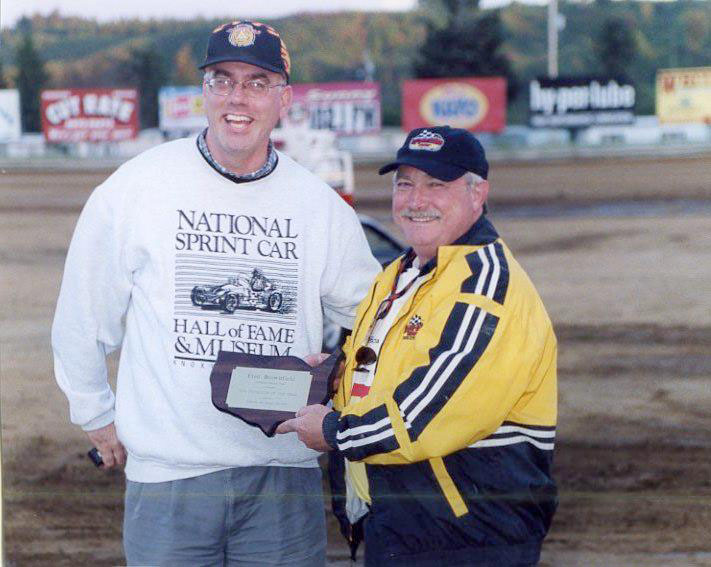 Tom with Fred Brownfield
Tom with Bob Weikert
Tom with Wags
Tom with Al Hamilton
Tom with Wags
Tom with Biker Bruce at the Wagsdash
Tom with wags at Perris
Tom with Chris Holt
Tom responding to Chris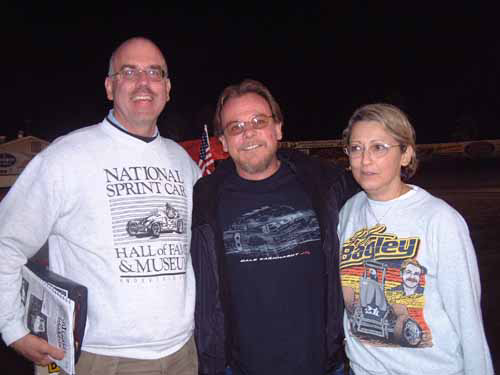 Tom with a couple of fans
Tom with Steve Lafond and Wags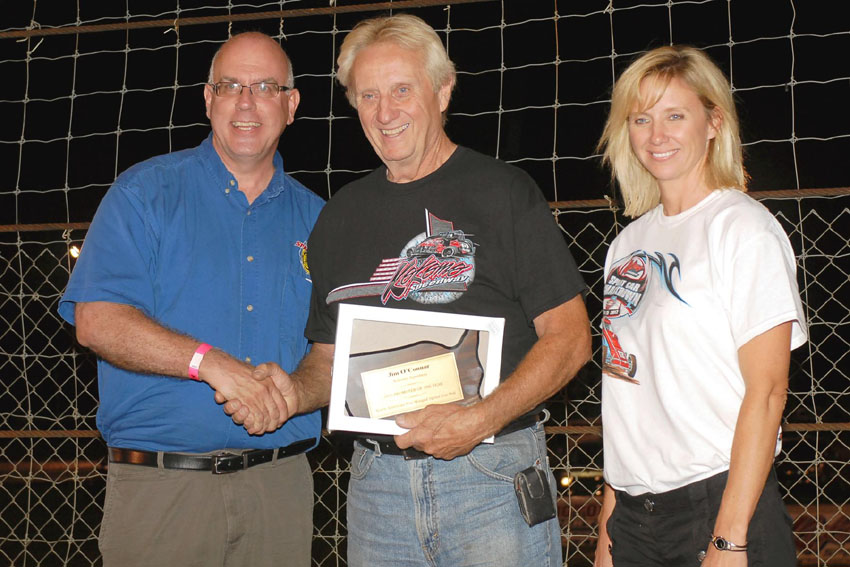 Tom Presenting and award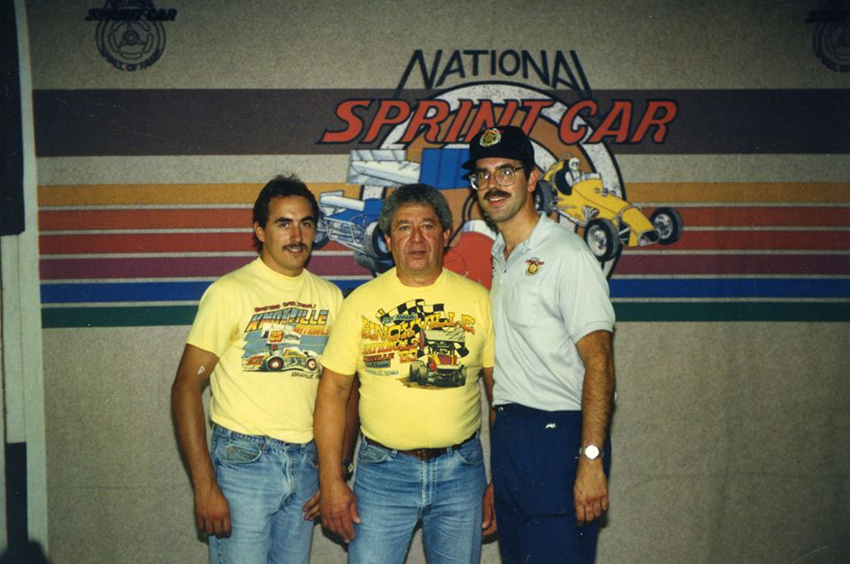 Tom with Jerry Richert Sr and Jr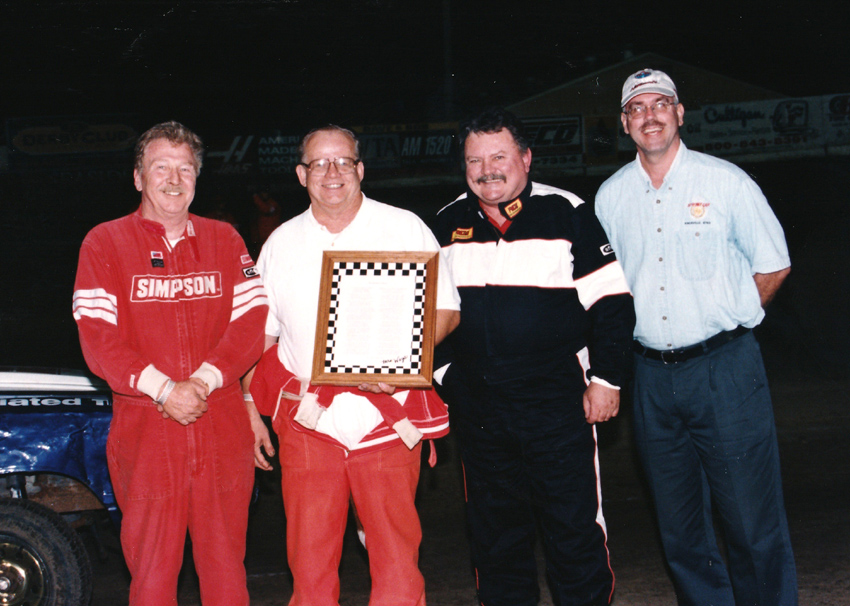 Tom with John redican, winner Rick Goudy and Gary G Howard at the Wagsdash when the Legends of Ascot raced ford pintos!
Tom with Steve Kinser and a few others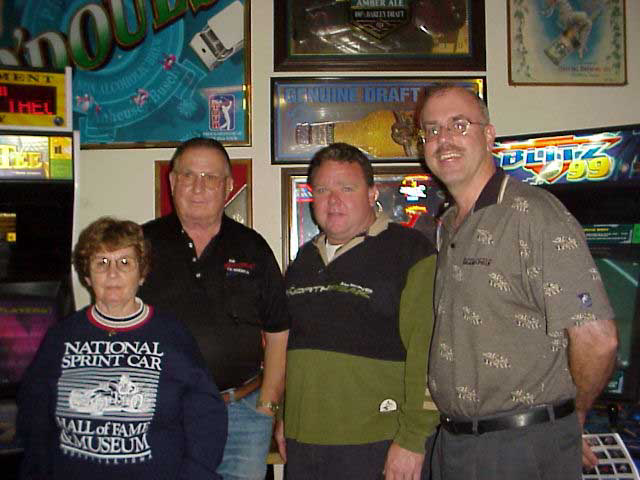 Tom with Paul and Helen Bagley
Tom, in the beard at the 1982 Daytona 500 with family
Tom with Don Long
Tom with Steve Walsh and Bob and Dorotha Trostle
Tom with the Bob Trostle collection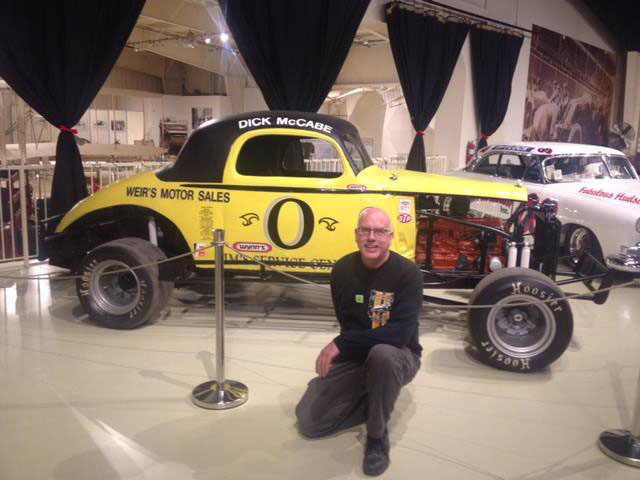 Tom with an antique race car
Tom with Phil Poor at the Knoxville Museum
A forward by Tom
Tom is one of the nicest guys in the universe. I still cherish the time I spent with him over the years. I first met him in Knoxville and we talked about the new Hall of Fame he was working on. He showed me the stuff he had gathered in an old empty building near the fairgrounds and asked for some help on Ascot stuff. He and the people who put that thing together were magnificent and he played a large part in it's success. Over the years we were together often as I traveled back to Knoxville for a lot of years. Later, I quit the yearly trip because of my love for the non wing stuff, and I was there because the CRA was running nearby, and I would take in the first night of the Nationals. I would work in the museum during the day, then go up to the viewing level when the race started and after the heats, he would smile, shake my hand and send me on my way to the next race. Like many of my friends in racing, I miss him and hope we cross paths again in the future. He was very ill recently, but came back to health and moved back to his home in New York where he grew up. Keep on posting Tom, your history in racing is nice to watch unfold on facebook.
Updated 3/18/8