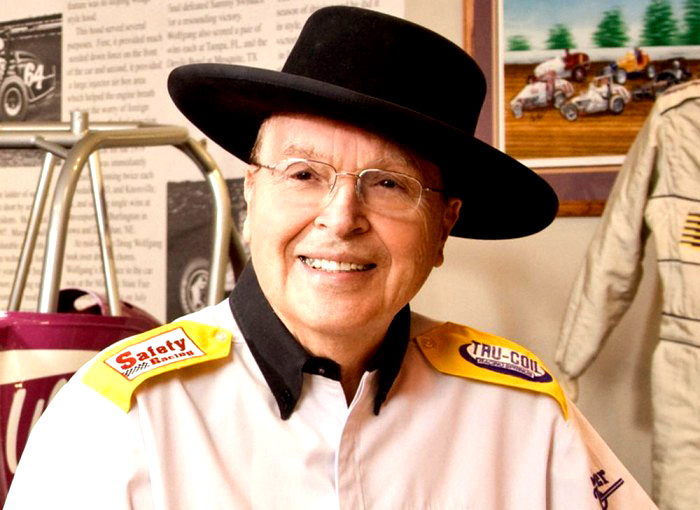 (RIP) Speedy Bill Smith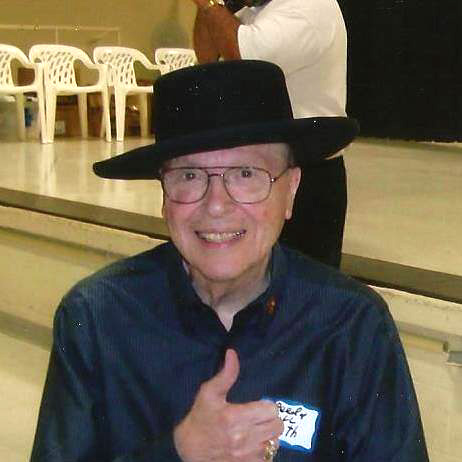 Speedy Bill
Speedy Bill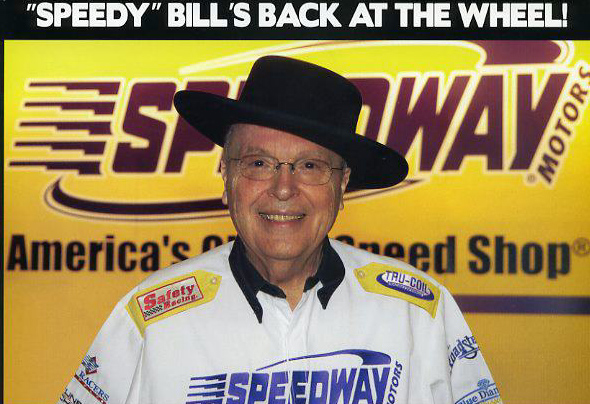 Speedy Bill
Speedy Bill at the Eastern Museum in PA
Speedy Bill at the Chili Bowl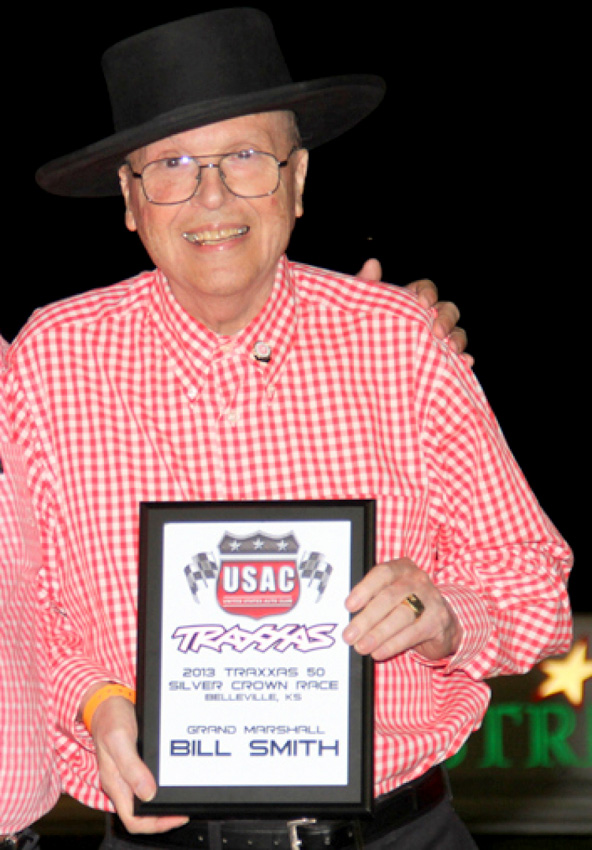 Speedy Bill
Speedy Bill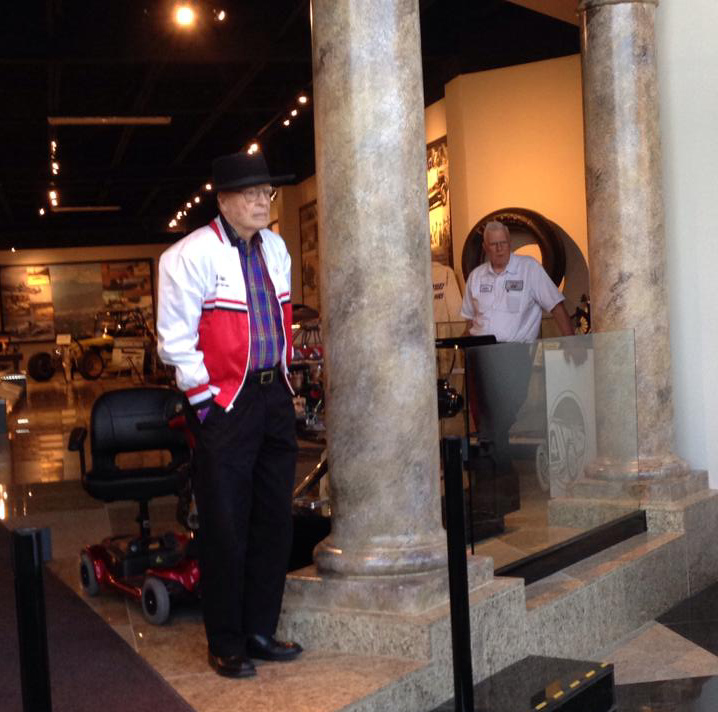 Speedy Bill
Speedy Bill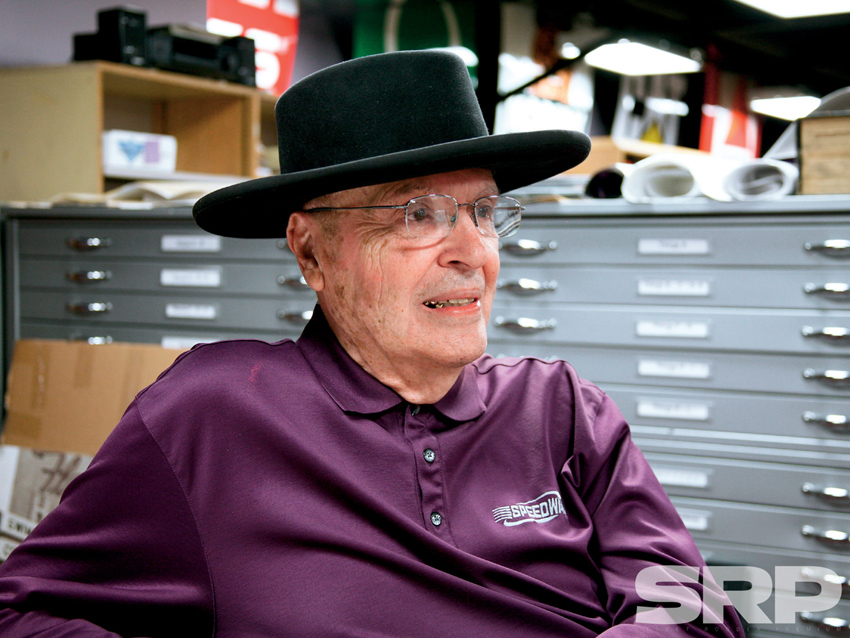 Speedy Bill
Speedy Bill
Speedy Bill
Speedy Bill
Speedy Bill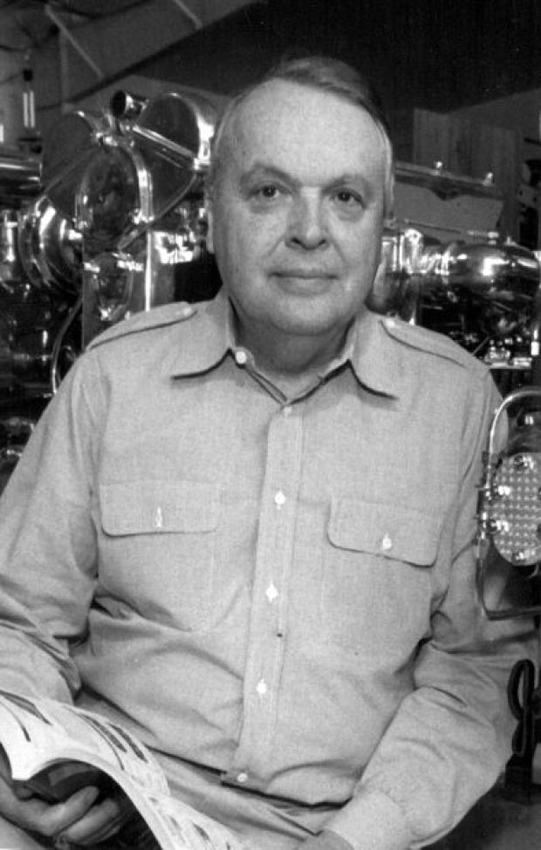 Speedy Bill
Speedy Bill standing on a tire
Speedy Bill with a kit for a roadster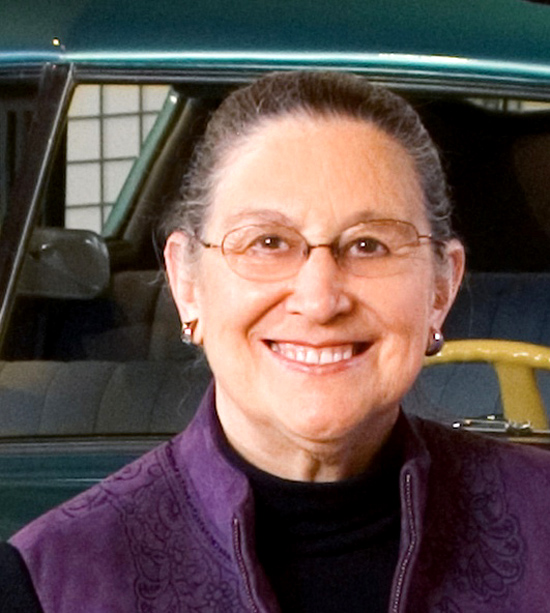 Joyce
Joyce
Joyce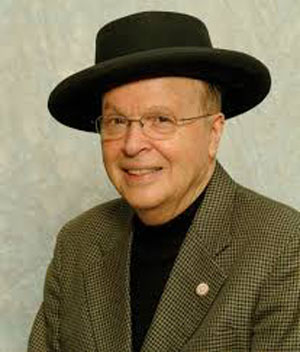 Speedy Bill
Speedy Bill
Speedy Bill

Speedy Bill bobblehead doll
Speedy Bill
Speedy Bill
Speedy Bill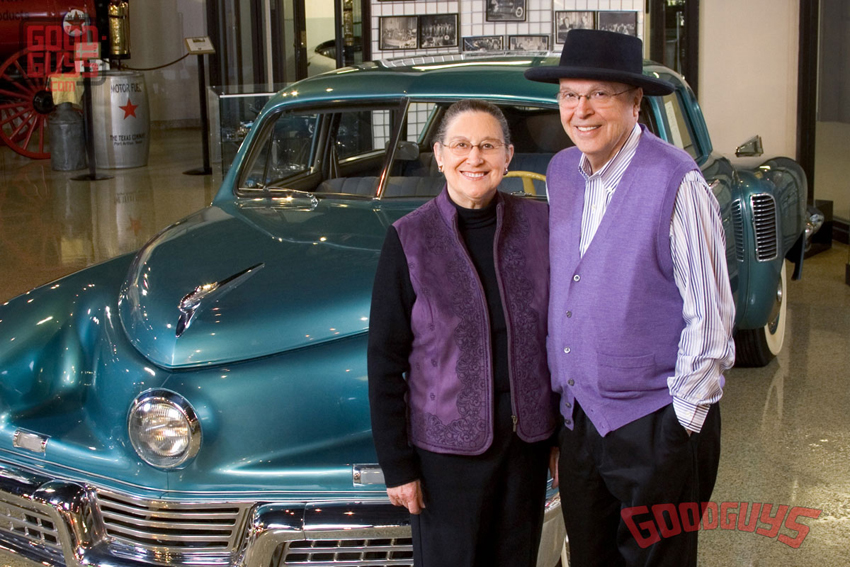 Speedy Bill and wife Joyce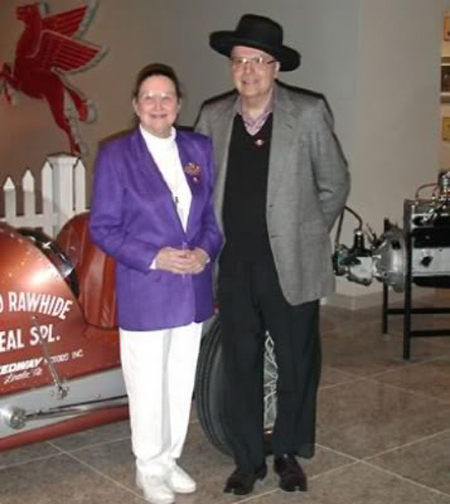 Speedy Bill and wife Joyce
Speedy Bill and wife Joyce
Speedy Bill and Joyce in his office
Speedy Bill with his wife Joyce
Speedy Bill and Joyce a while back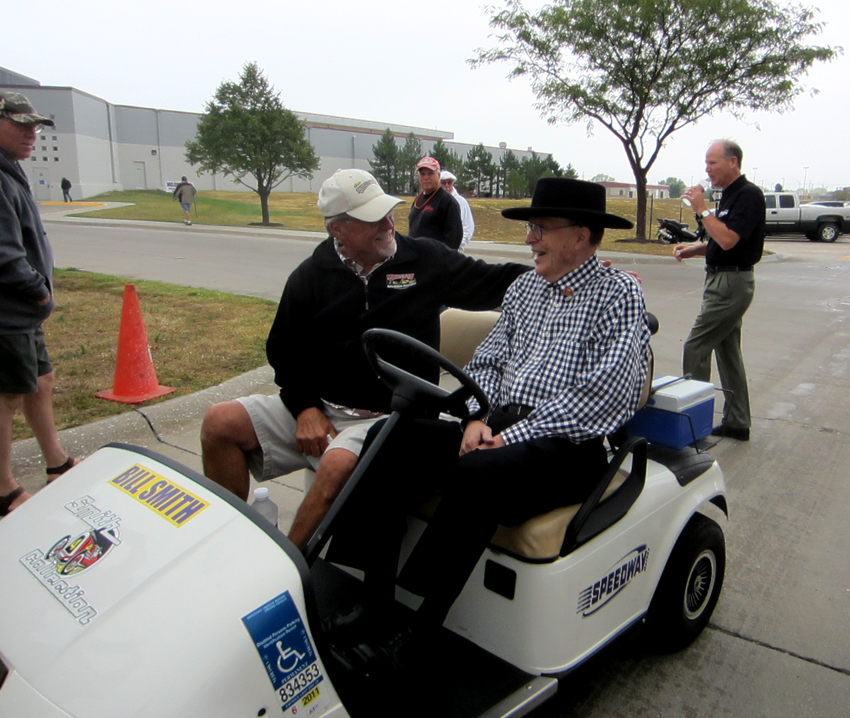 Speedy Bill in a golf cart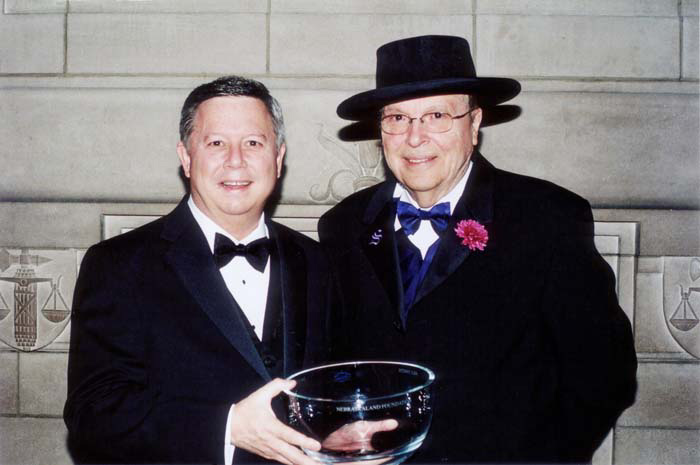 Speedy Bill receives an award from the Nebraska Foundation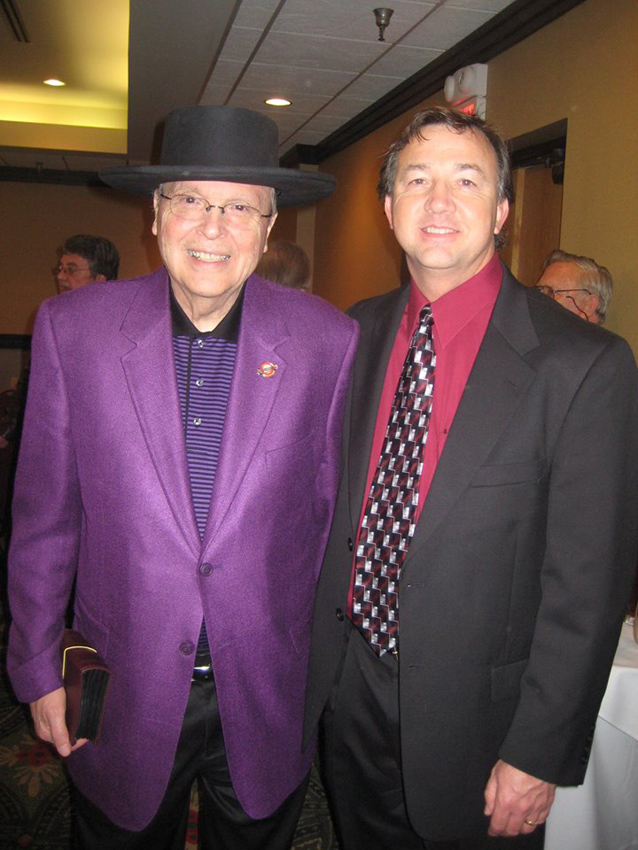 Speedy Bill and Dave Argabright
Speedy Bill and Herb Fishel former Executive Director at General Motors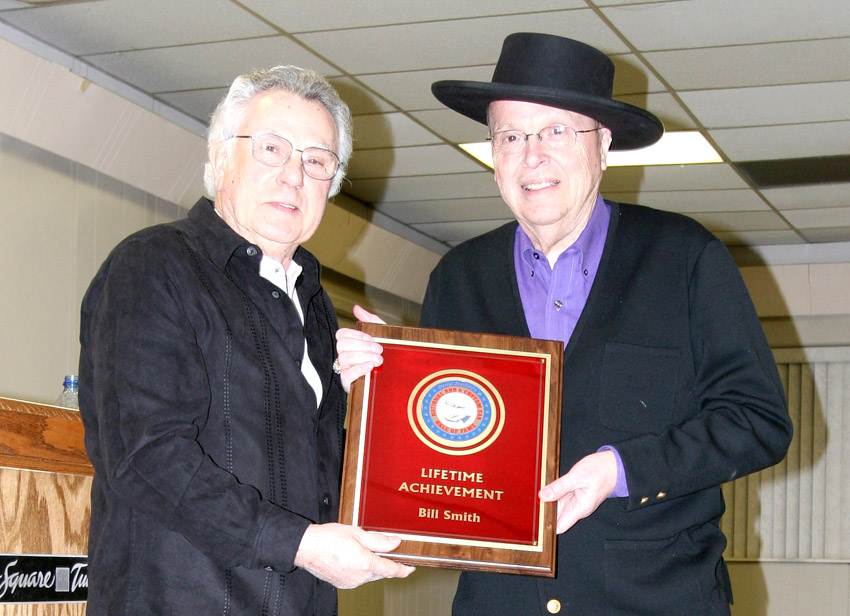 Speedy Bill getting a lifetime achievement award from Starbird
Speedy Bill with Wags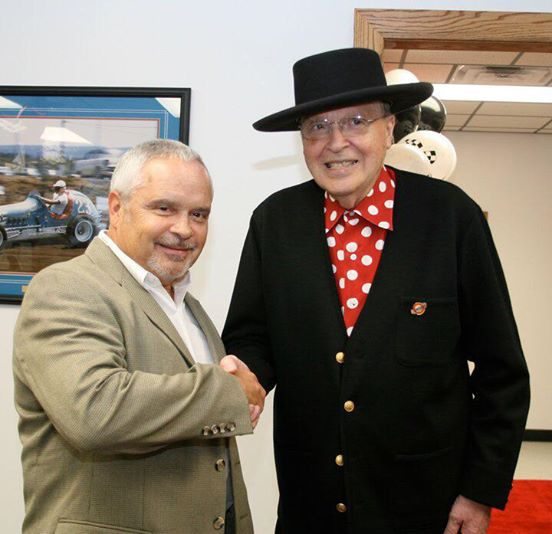 Speedy Bill with Shane Carson
Speedy Bill and Dave Darland
Speedy Bill with Terry McCarl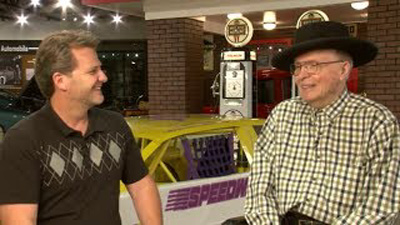 Speed Bill interviewed by Brad Fanshaw
Speedy Bill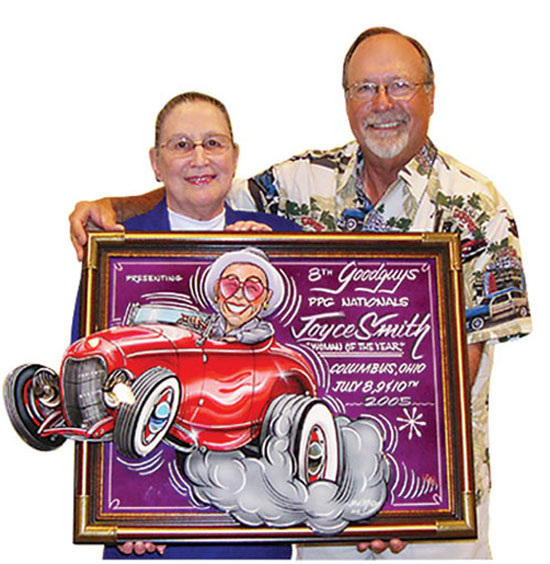 Joyce honored at the 8th annual Goodguys PPG Nationals
Speedy Bill with Kathy Root
Speed Bill and Chip Foose PLUS 2
Speedy Bill
Speedy Bill with Bob Trostle
Speedy Bill
Speedy Bill and Carroll Shelby with Linda Vaugh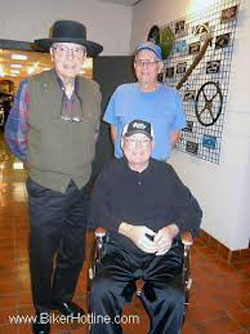 Speedy Bill with Ed Ferrel
Hall of Fame intros for Speedy Bill, John Mackichan and Jerry-Brown
Speedy Bill GROUPS

Speedy Bill with a group
Speedy Bill bench racing at Knoxville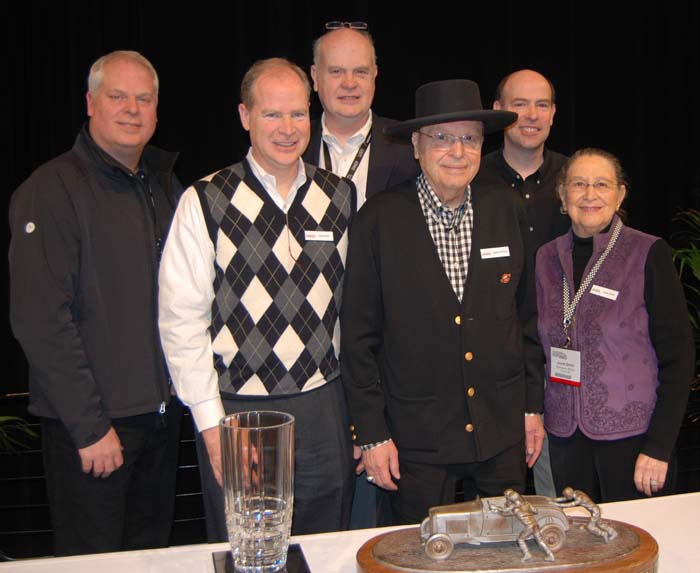 Speedy Bill in 2009 getting the Peterson Lifetime award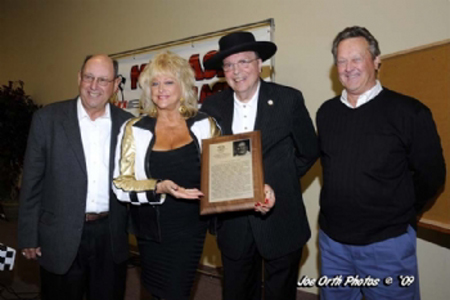 Speedy Bill with Lindsey Vaughn
Speedy Bill with Carroll Shelby and Dave McClellan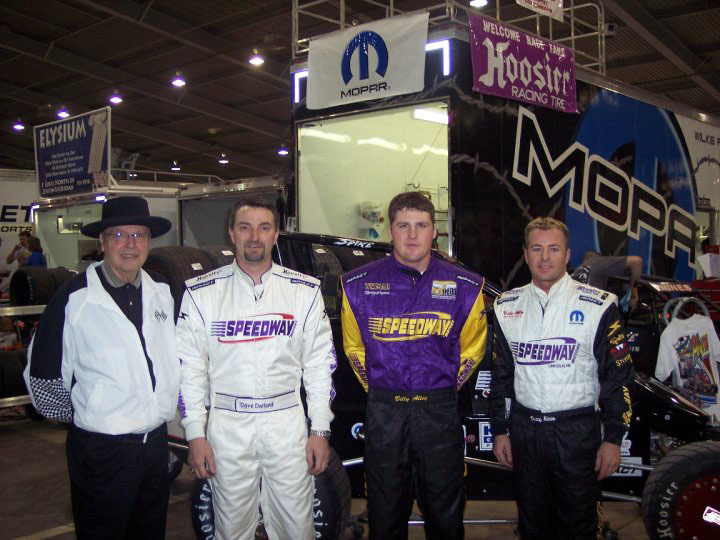 Speedy Bill with Dave Darland, Billy Alley and Tracy Hines PODIUMS
Speedy Bill and a trophy girl
Speedy Bill with Brad Sweet at Belleville
Speedy Bill with Brad Sweet on the podium
Speedy Bill on a podium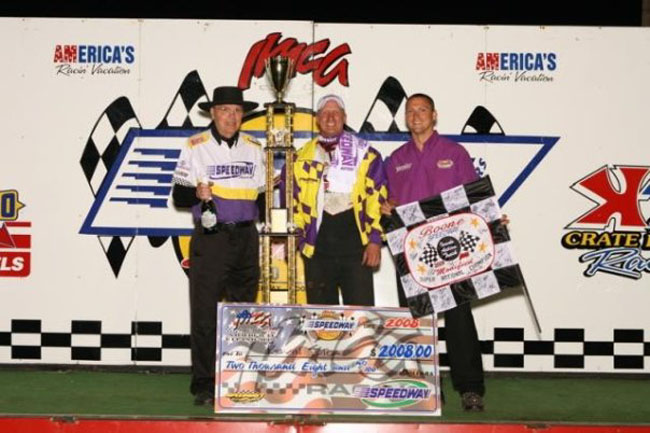 Speedy Bill on a podium
Speedy Bill at Belleville
Speedy Bill with jan Opperman and the trophy girl
Speedy Bill with Jan Oppermnan on another win SHOPS
The front of the Speedway Motors Shop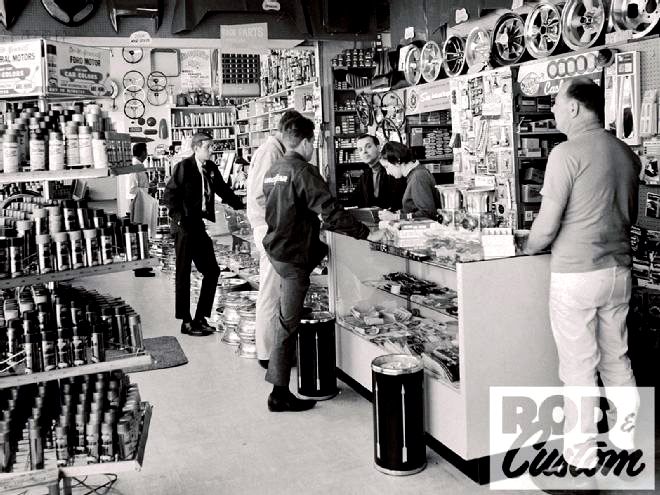 Speedway Motors shop counter

One of the kit cars you can get from his catalog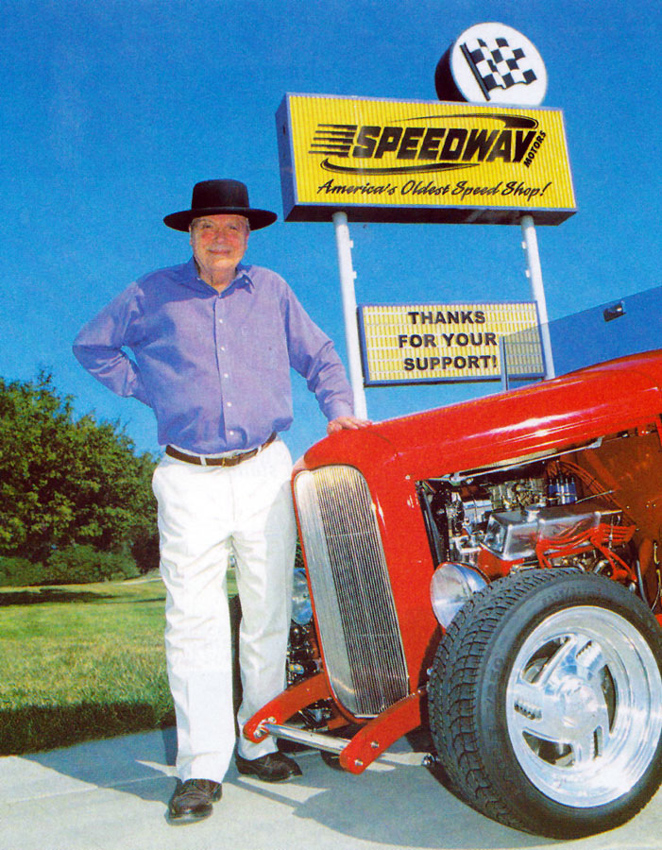 Speedy Bill with a roadster in front of the store HIS CARS
Speedy Bill with Doug Wolfgang
Speedy Bill with his sprinter
Speedy Bill with a Speedway Motors car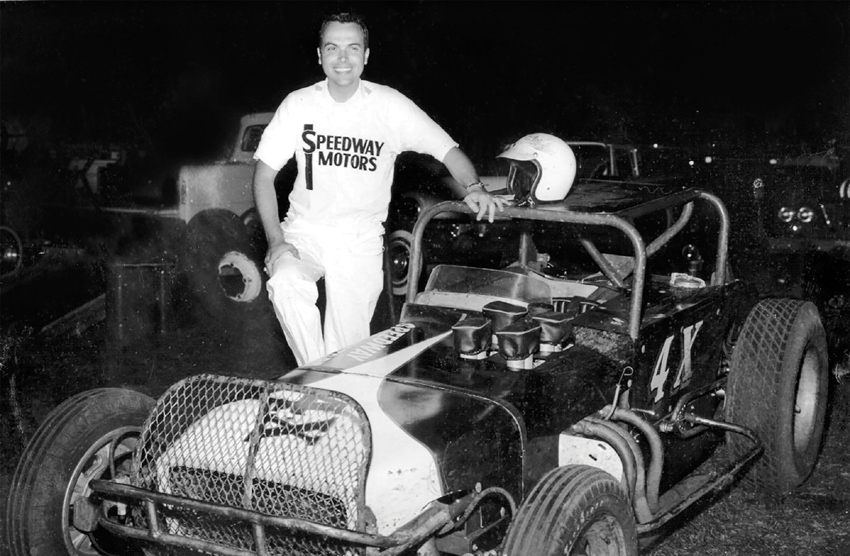 Speedy Bill with an older race car
Speedy Bill with # 4
Speedy Bill with a trophy
# 4x
# 4x
# 4x
Speedy Bill by his sprint car
Speedy Bill with his sprinter
Speedy Bill's # 4x driven by Jan Operman and Doug Wolfgang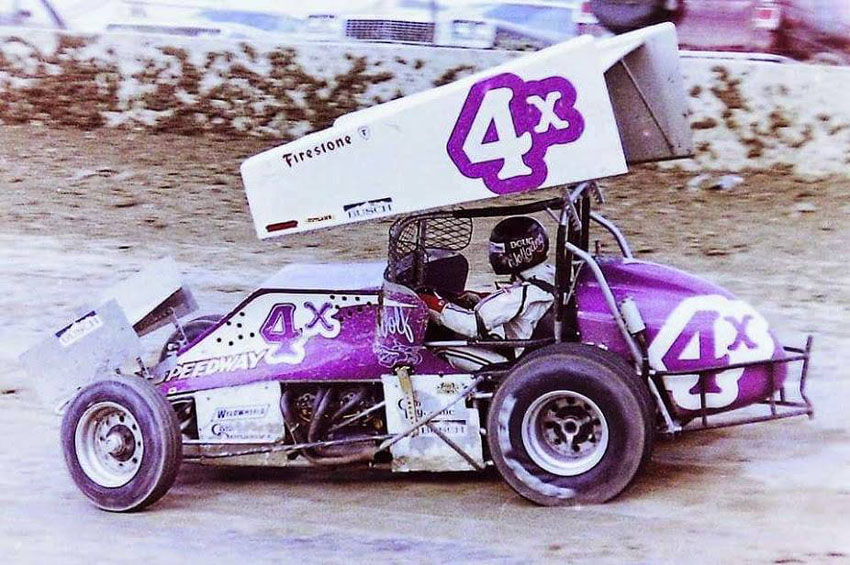 # 4x with Doug Wolfgang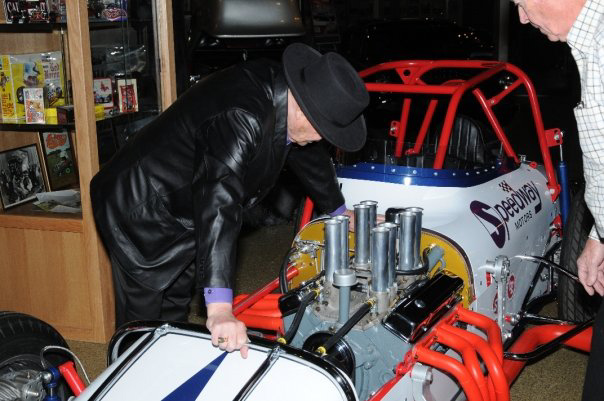 Speedy Bill with the restored Mechanical Rabbit
Speedy Bill with Jan Opperman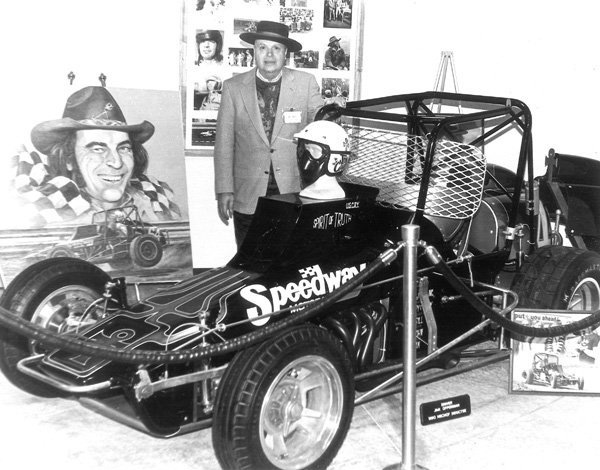 Speedy Bill with his # 4x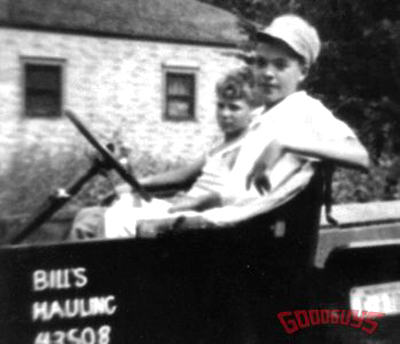 Speedy Bill as a youngster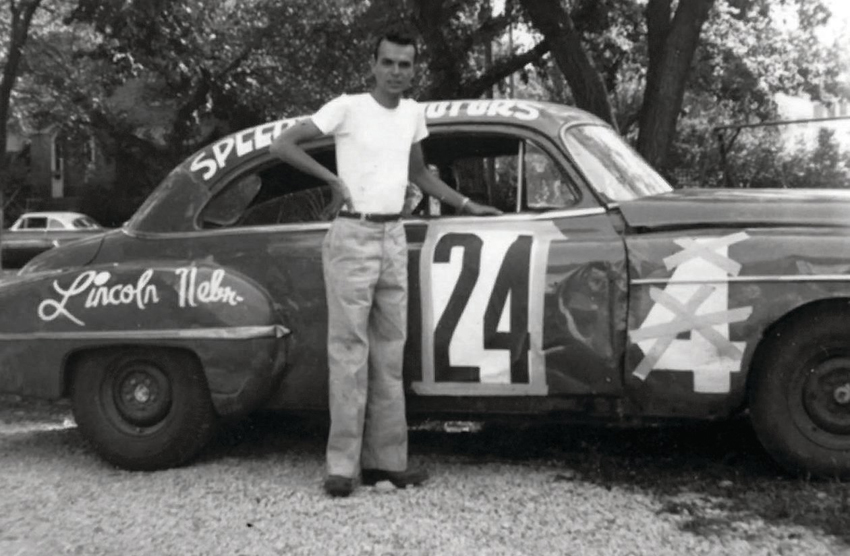 Speedy Bill a little older with an early race car
Speedy Bill and a roadster
Speedy Bill and wife Joyce
Betsy is the oldest grandaughter and is part of the Bucket Beuties
Katie
The Bucket Beauties
Bucket Beauties
Bucket Beauties with a t-bucket
The Bucket Beuties
Speedy Bill's kit car
Another Kit from Speedy Bill ART WORK

Speedy Bill's signature
Speedway sign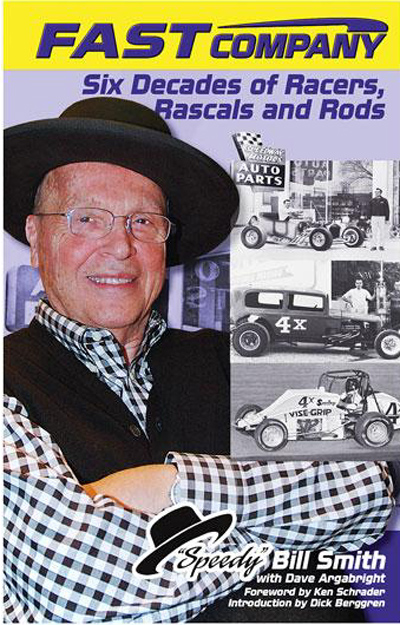 Speedy Bill poster

A banner
History theme of Speedway Motors
History collage

Another banner
And another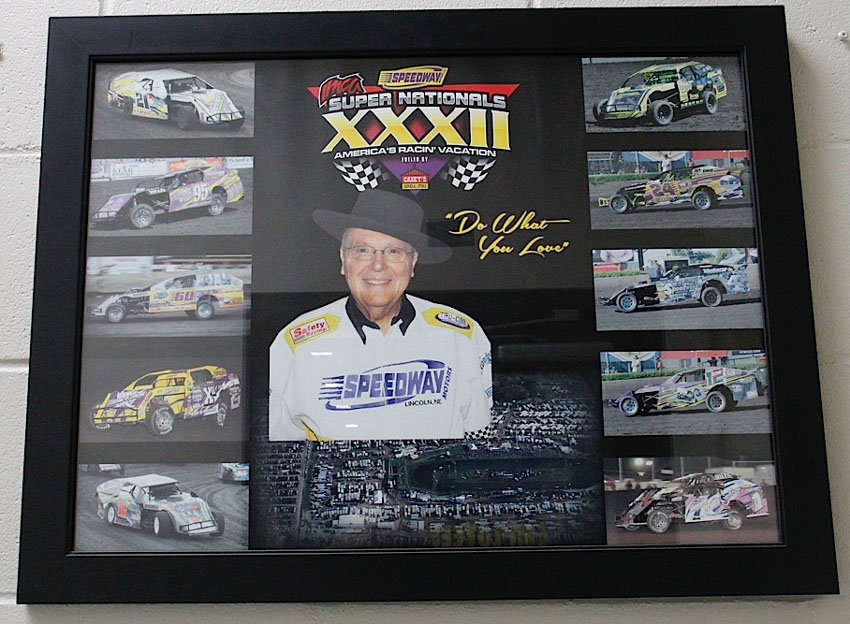 Do what you love!
Hall of fame writeup
Poster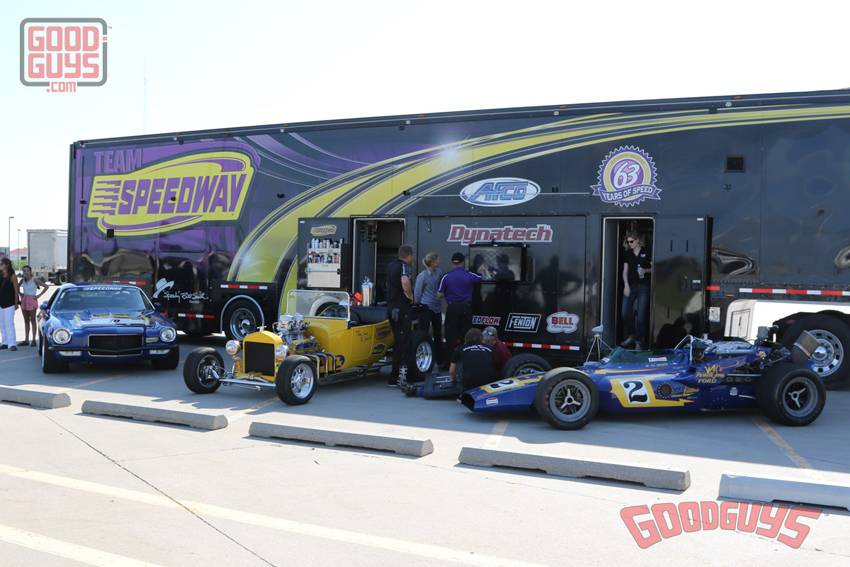 Speedway hauler
Speedway pickup
The Speedway Motors Museum
Speedy Bill at his museum
Speedy Bill and the Smith family
Speedy Bill visiting in the musem
Speedy Bill and Joyce in the musem
Nice racers
Another sprinter
# 49 sprinter
Sprinter
Sprinter
Sprinter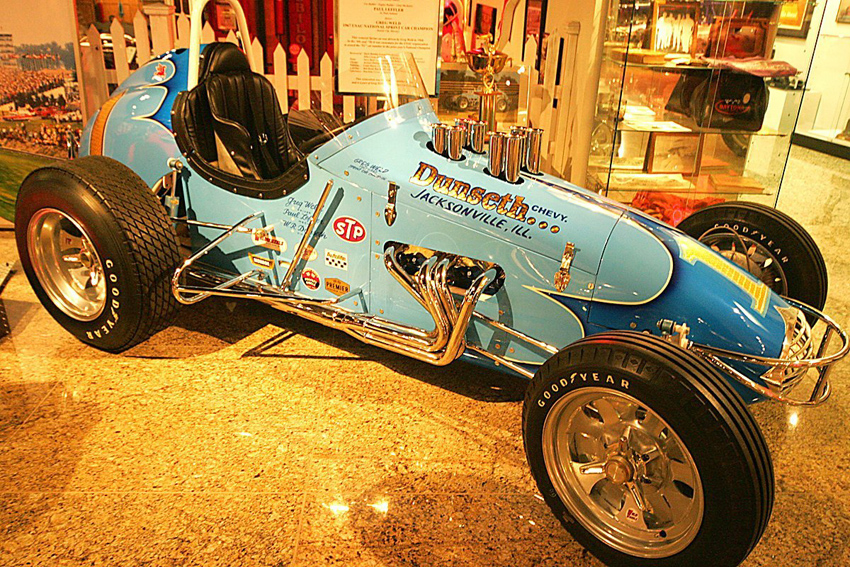 Sprinter
Sprinter
Two Sprinters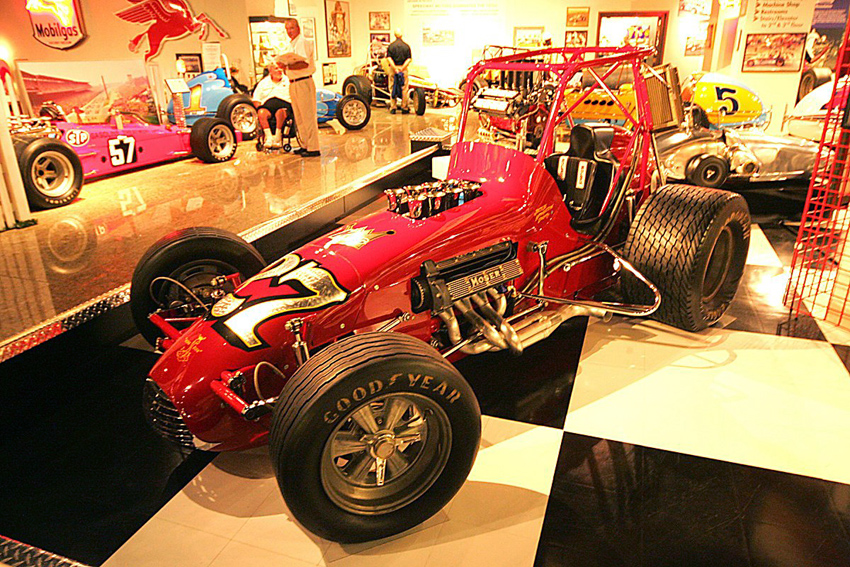 Sprinter
Backin' it in section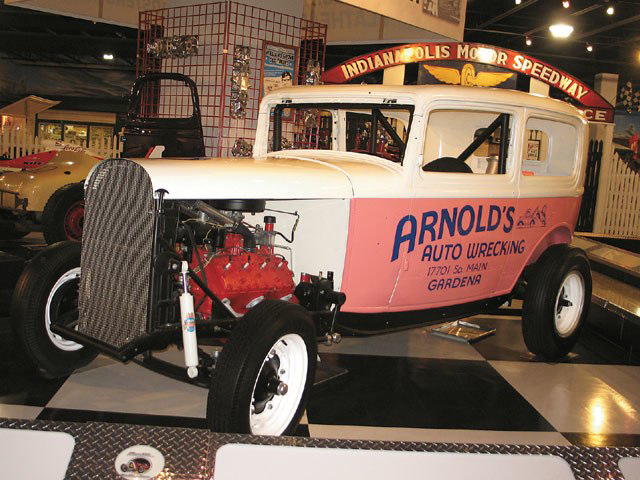 Modified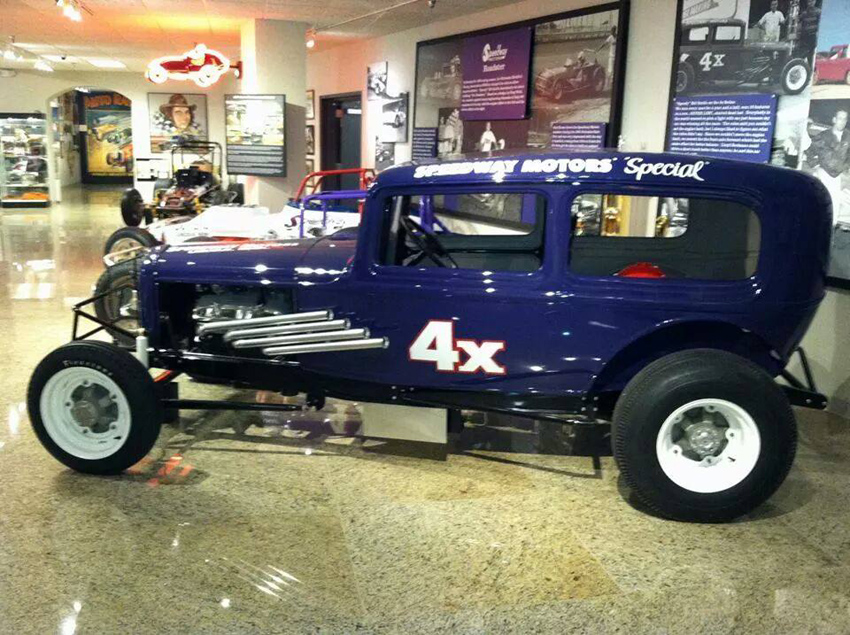 An old modified
An oldie
Another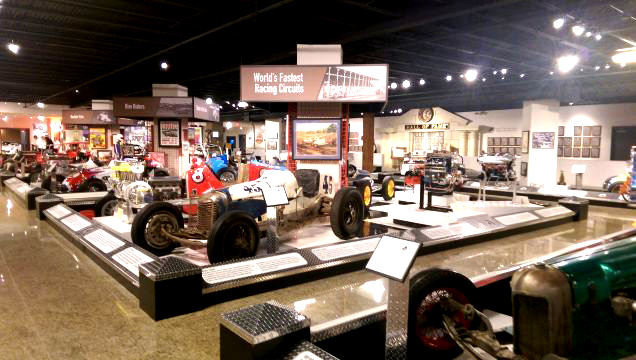 A wider view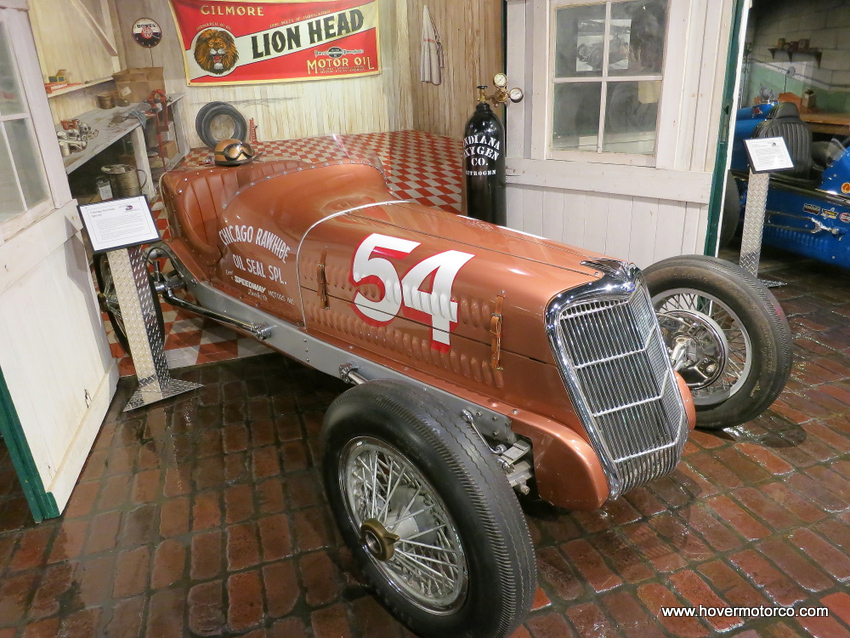 Nice racer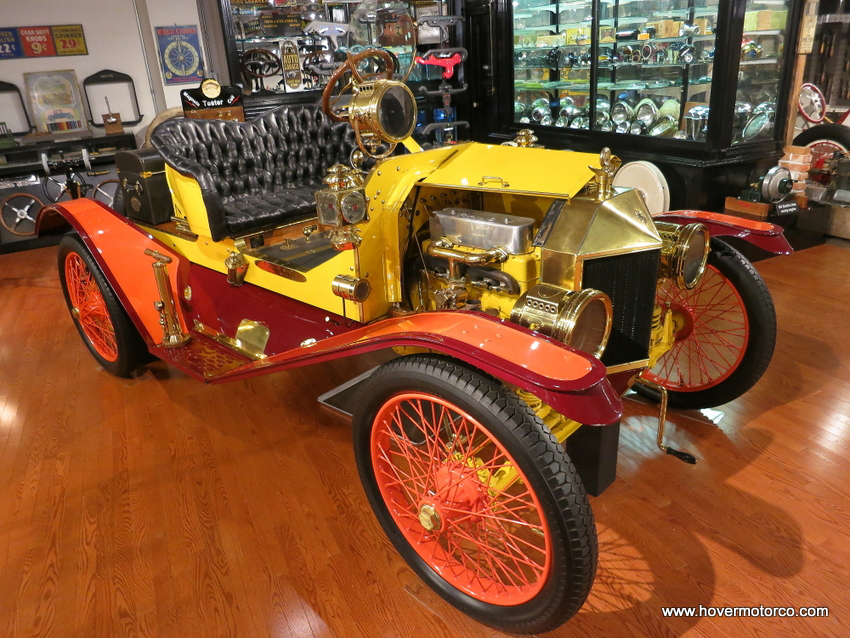 A real oldie that is awesome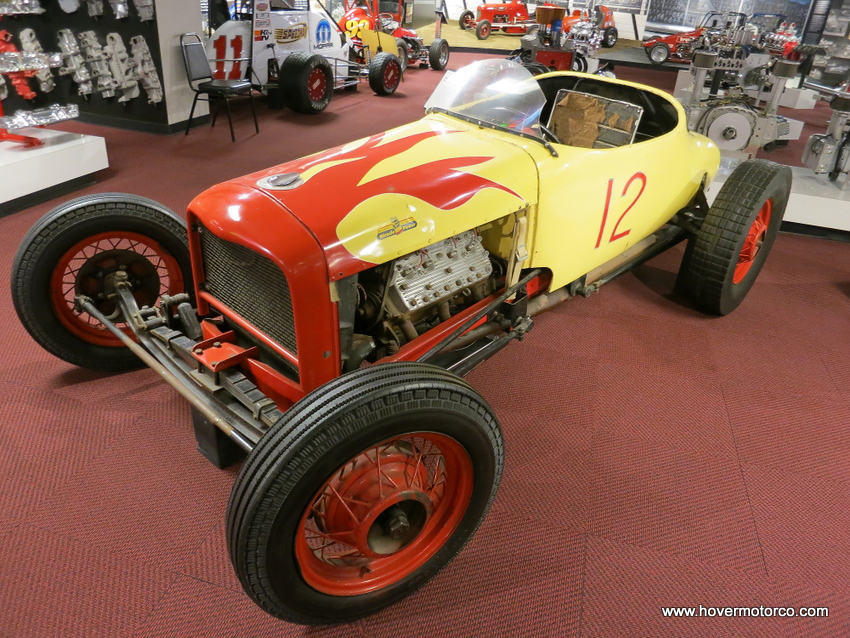 A flathead racer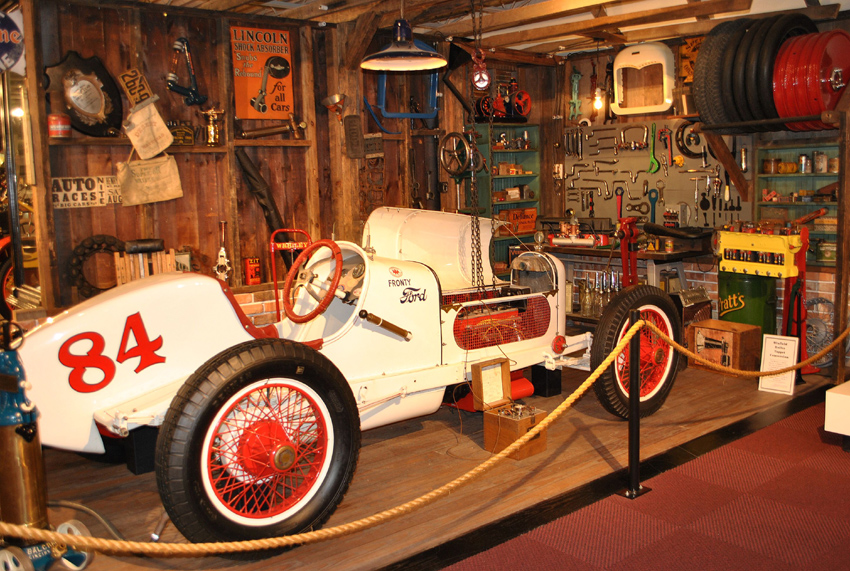 Old racer
A 6 cylinder racer
Another oldie
A sweet oldie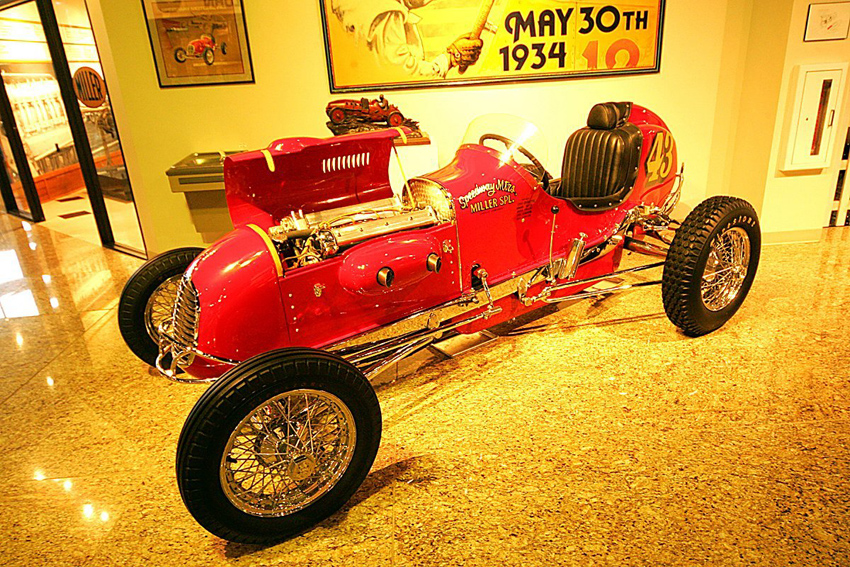 Another one
A rear engine roadster
Central Excavating # 81
A room of beauty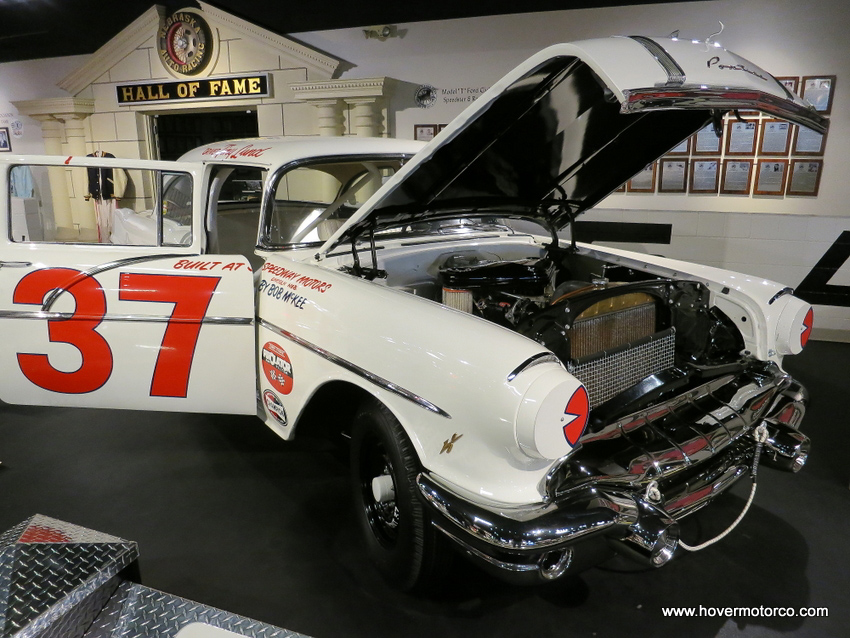 A 50's Pontiac racer
An old old car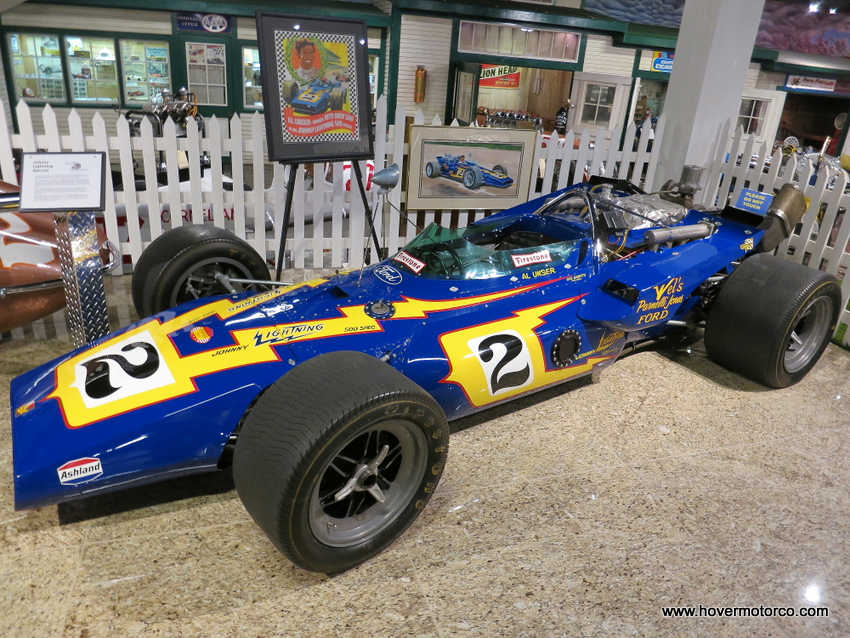 A famous old indy car
Another shot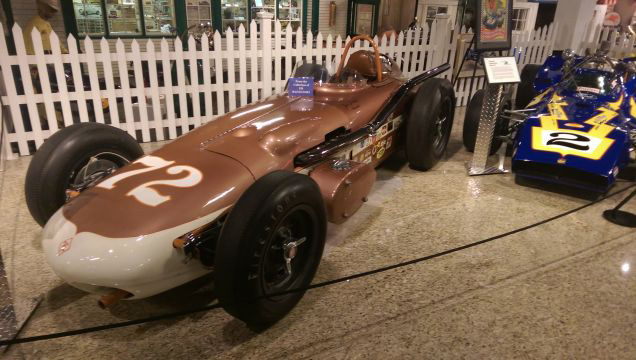 A brown indy car
A land speed car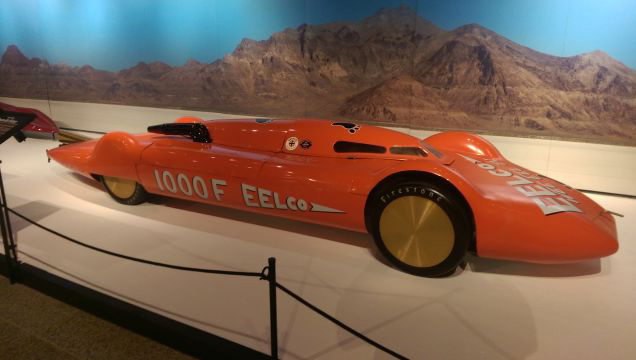 More land speed racer
More land speed cars
a motor
More motors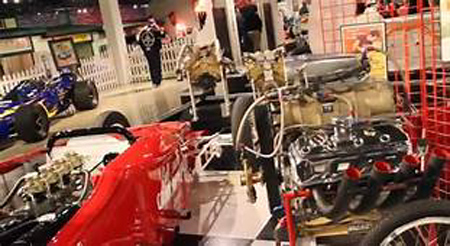 A Chrysler Hemi
Motors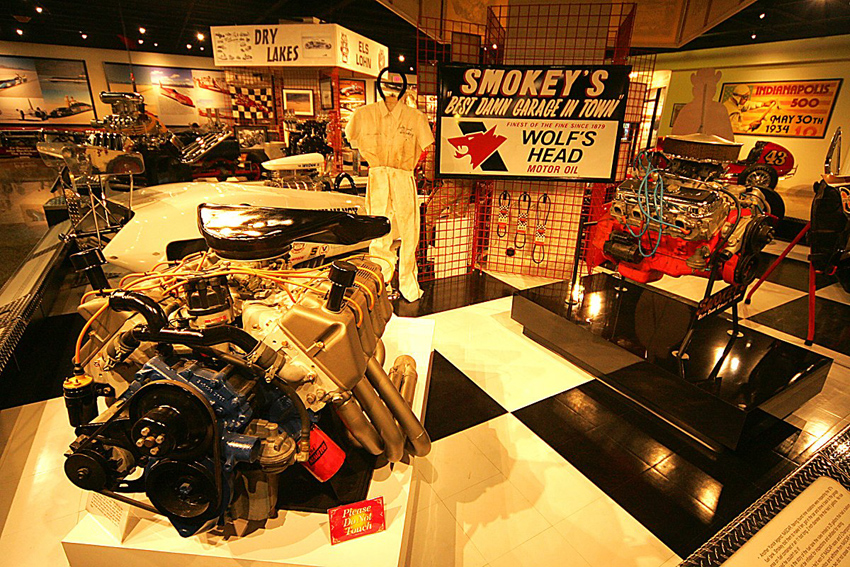 more
Another view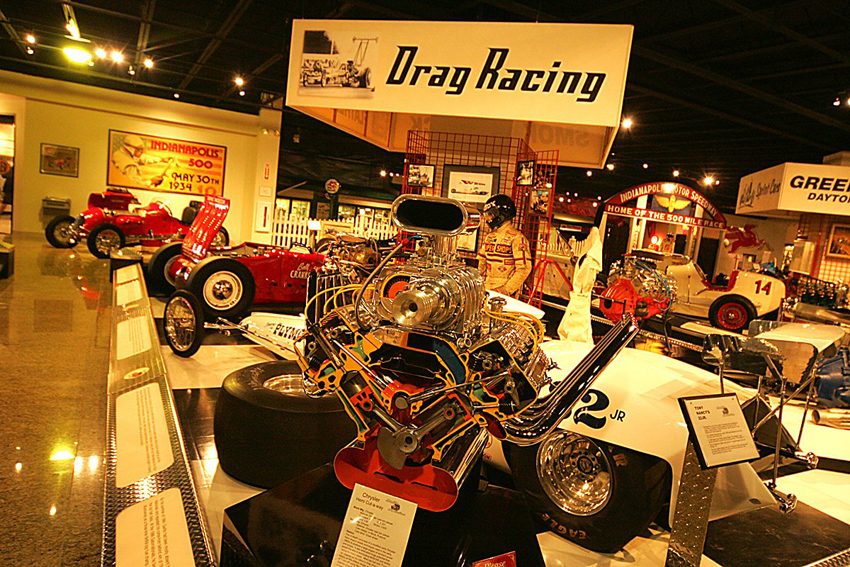 Drag racing motors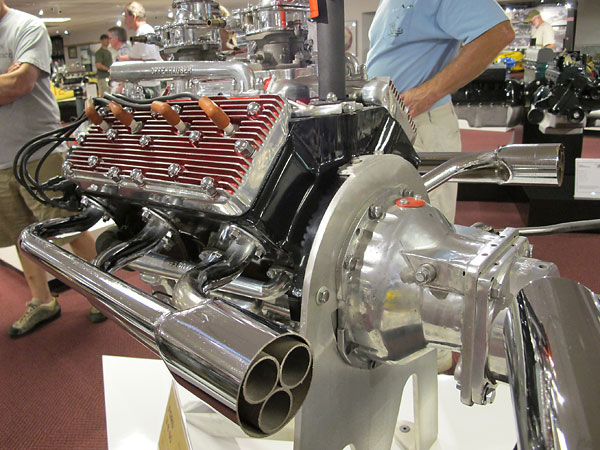 Flathead
Hemi
Ford OHV motor
Injected Hemi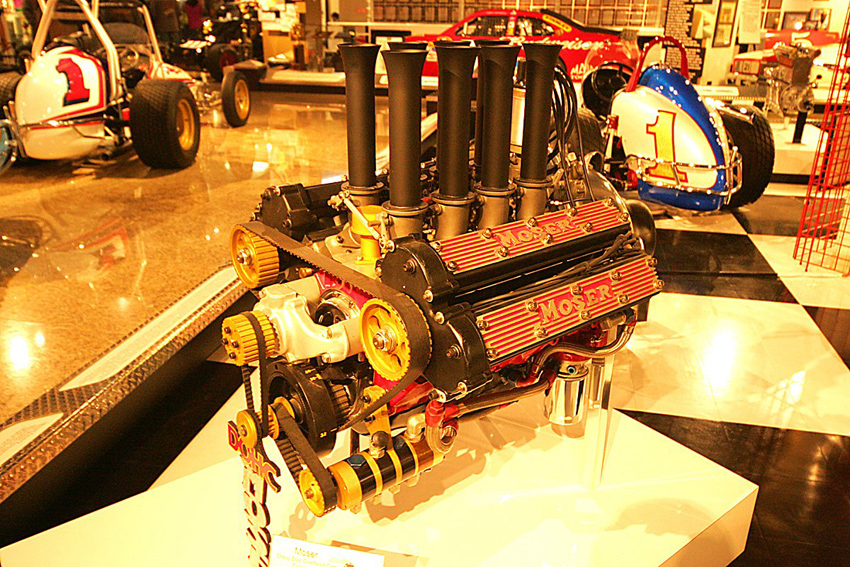 Moser motor
Injected Chevy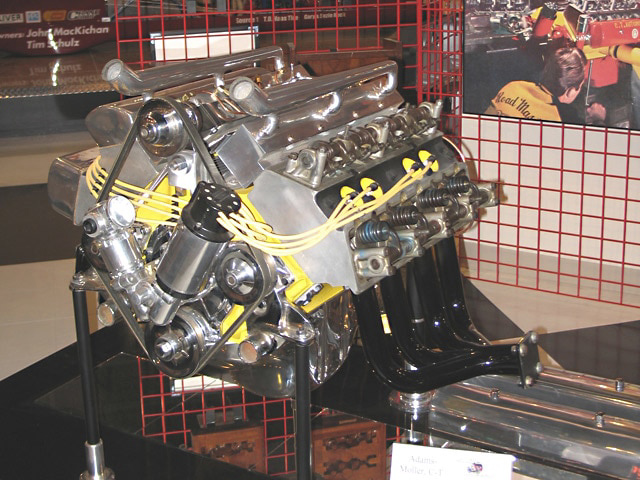 ???
Big one
V16?
Looks like a beverly hillbillies race hauler
More cars on display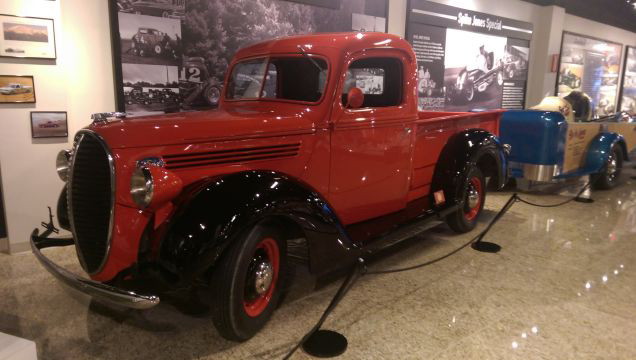 An old pickup
An old fastback
1931 Cabriolet signage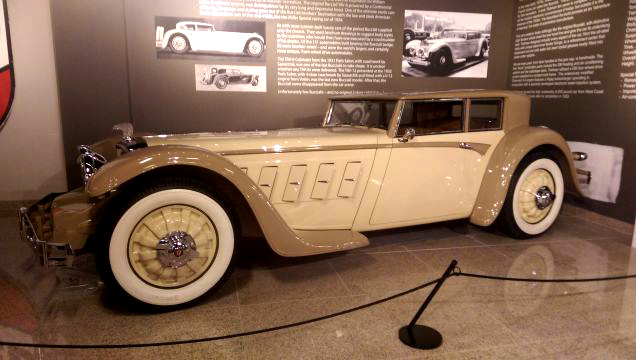 The car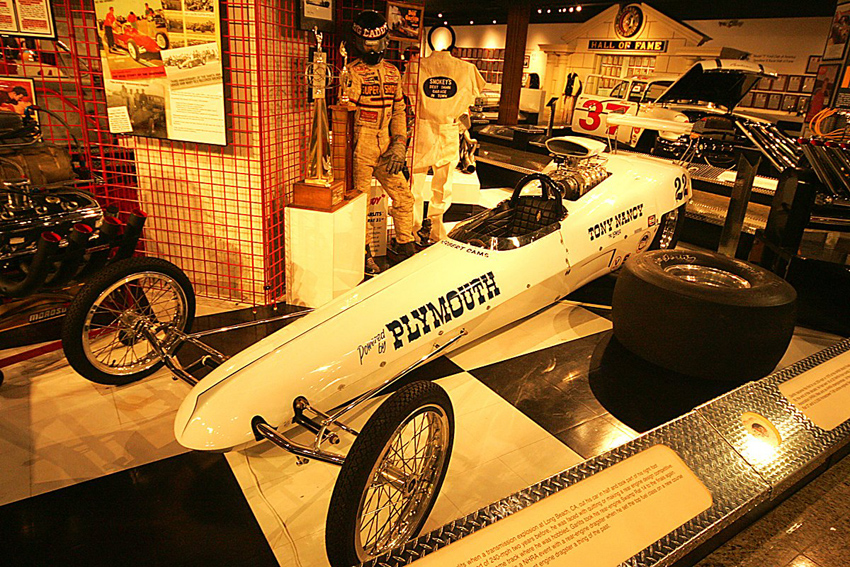 Tony Nancy dragster
Street rod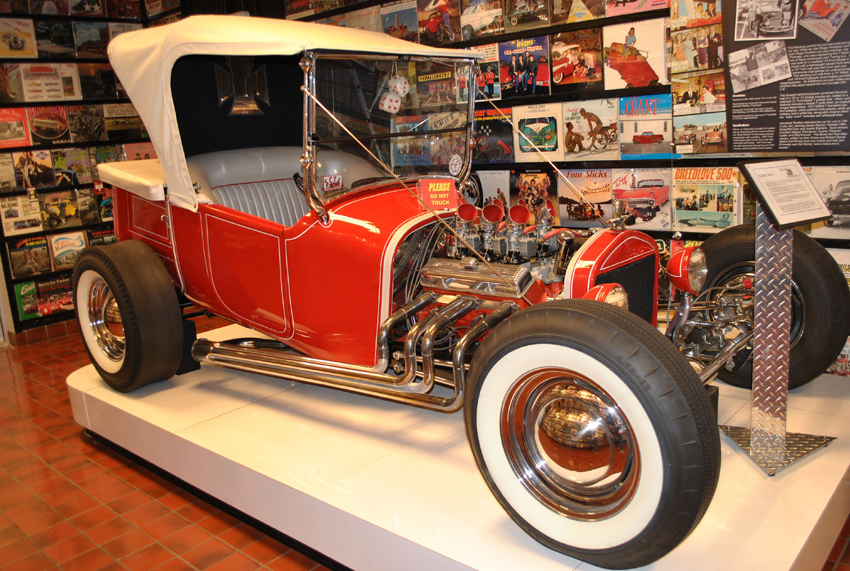 Street rrod
Street rod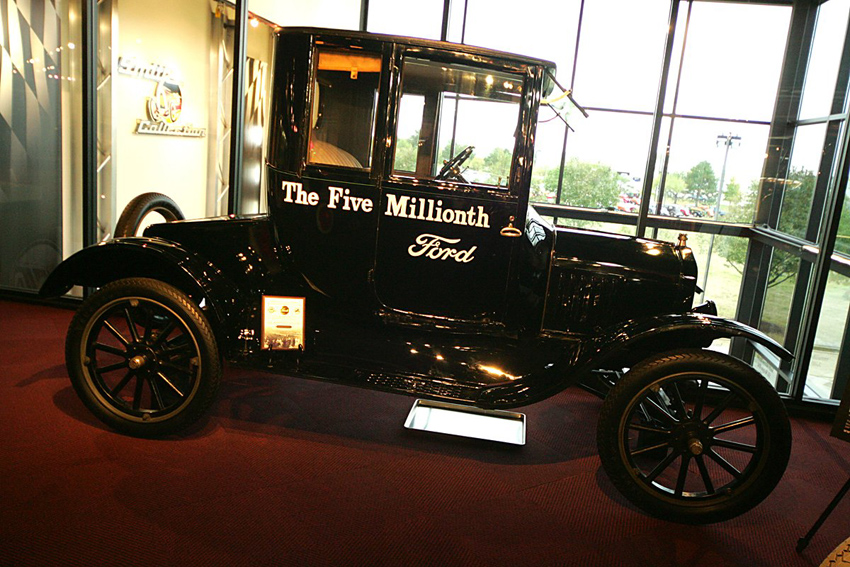 The 5 millionth Ford
Pedal Cars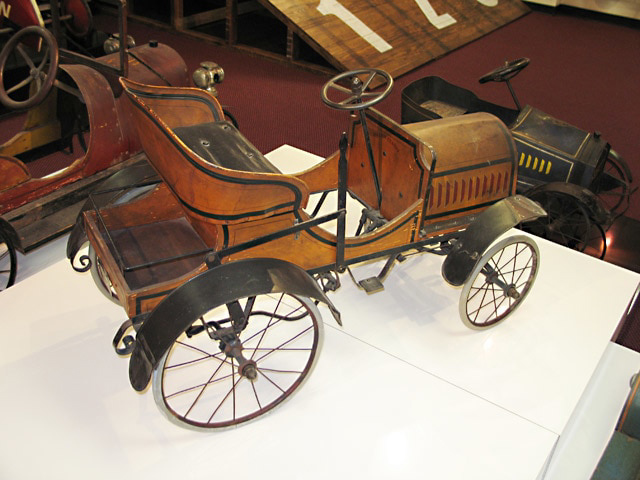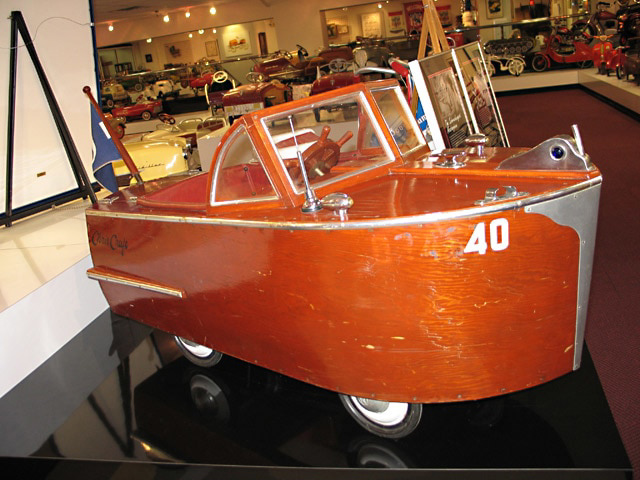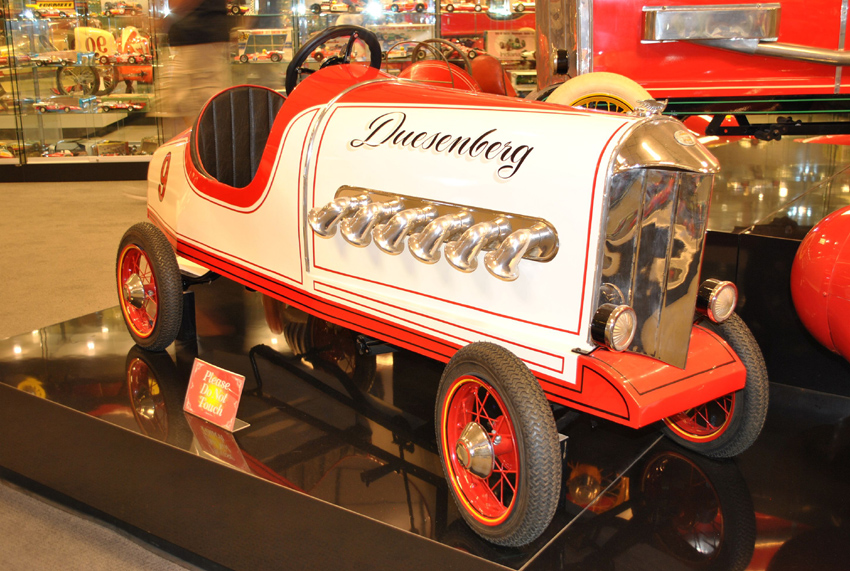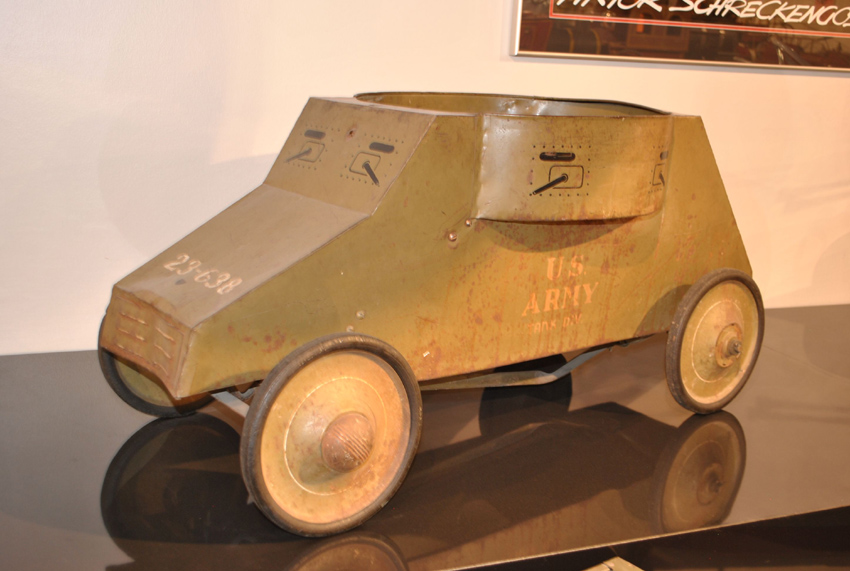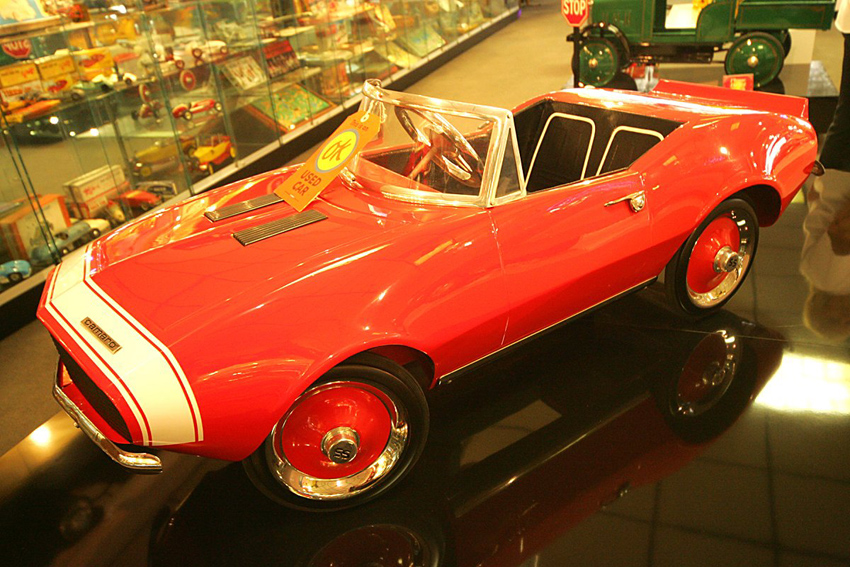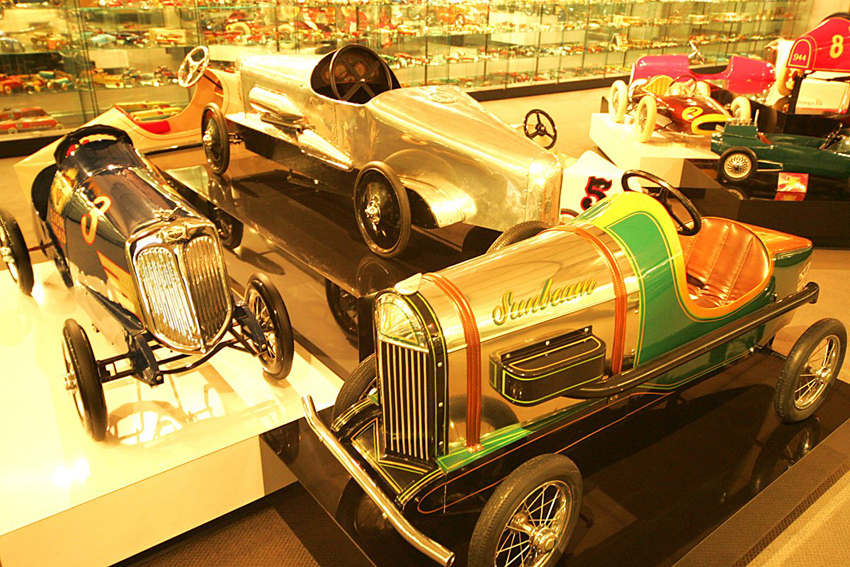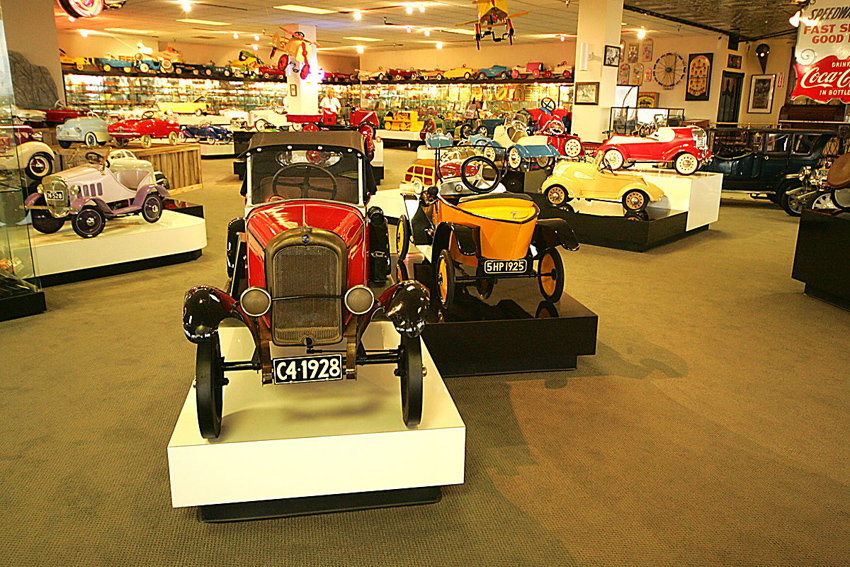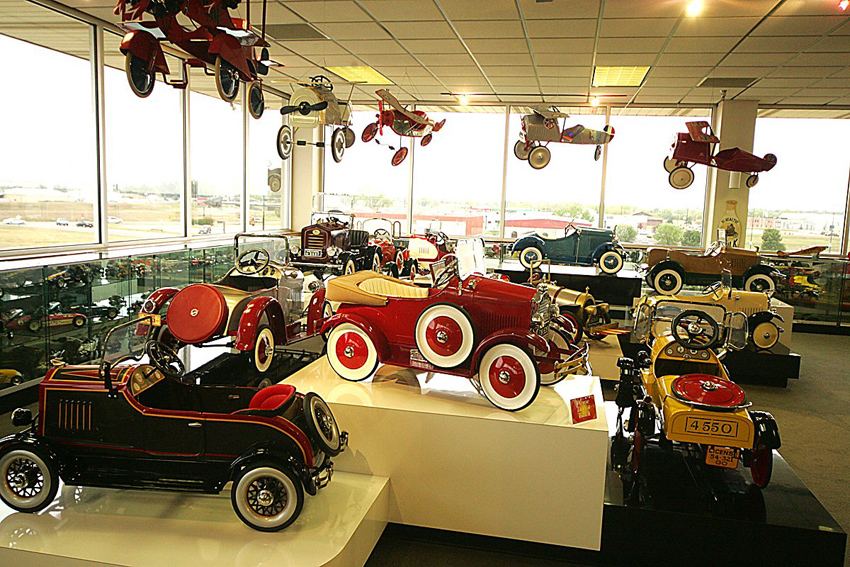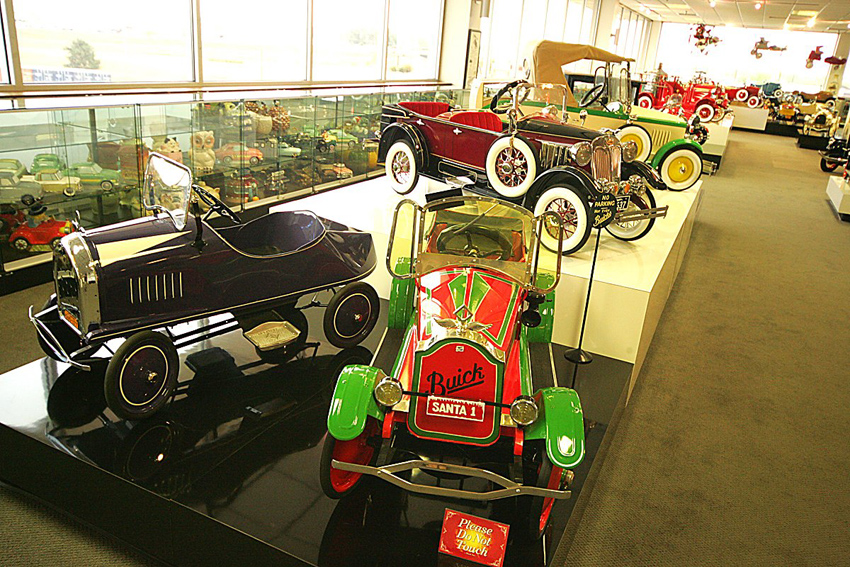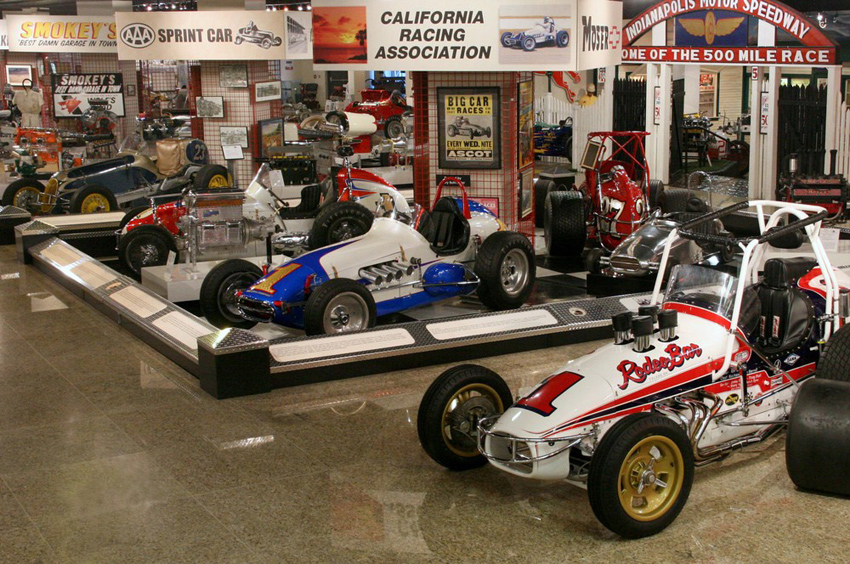 CRA area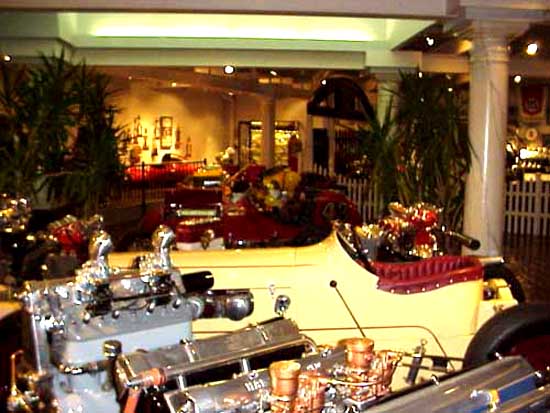 On one of the CRA tours, we had a chance to go to Speedway Motors in Lincoln, NB and visit with Speedy Bill in his shop. He suggested we let everyone know that he would open the existing museum at a certain time, and we did. When we all adjoined soon thereafter, he personally took us around and explained everything. It was pretty special as his stories were amazing how he started the business and put things on the bus to ship to customers in those days. He and Joyce would go all over on the weekends looking to pick up stuff for his collection that eventually grew into todays huge museum that is packed with good stuff. Unfortunately, I never got back to see the updated one, but my bucket list is still in play, someday.....
Bill along with his lifelong partner and wife Joyce started Speedway Motors in 1952 and turned it into the world's largest source of performance parts.
Along the way the Smith's were big supporters of all forms of auto racing from the ownership of their famous purple number 4X race cars to sponsoring many of America's dirt track racing series through Speedway Motors. While its the Speedy Bill Memorial its hard not to remember Joyce as well. They were lifetime partners and their partnership made Speedway Motors a household name in performance parts.
March, 2004 - Jim Donnelly
Bill Smith's position in the performance industry would be already secure, given the fact that his retail speed warehouse also manufactures thousands of specialty parts. But that would leave an artillery-sized hole in his biography. He's an entrepreneur, but also a hardcore racer who gave some true legends their first shot in premium-quality equipment, and he's still doing it.
"Speedy Bill," as he's come to be called, founded one of the nation's oldest speed shops, Speedway Motors, in 1952. Then, as now, it's located in his beloved Great Plains hometown of Lincoln, Nebraska. Smith never shucked husks, but instead grew up as the son of a neighborhood mechanic. One of his earliest memories is playing with pot-metal toy cars in his sandbox behind the garage where his father kept the local Model Ts running. Somehow, his father's skills rubbed off on the young boy.
"You never quite know how some of this stuff stuck," he remembered. "At first, I tried to make a homemade rig powered by a Maytag motor, with no tools. I was actually trying to drill through metal with a wood drill; stuff like that. I had no idea what I was doing and had nothing."
Everything changed permanently during World War II when Smith ran into an itinerant local handyman and mechanic named Mario Koslowski, who, as Smith recalls, "could fix absolutely anything. He started out fixing telephone switchboards, but he could rebuild bikes, irons, anything you can think of."
Koslowski became something of a mentor to young Smith, paying him 1 5 cents an hour as an apprentice mechanic, or 25 cents if he took a repair job in trade. He also had a vast collection of dog-eared, greasy back issues of Popular Mechanics dating back as far as the 1920s, which he sold to Smith for a nickel a copy. They became his trade texts and, later, Koslowski sold him a 1917 Model T for $17.50. By age 21, Smith would have owned more than 100 of them.
Smith next attended Nebraska Wesleyan University in Lincoln, graduating with a degree in art. By then, he was already involved in racing cars and motorcycles on the scores of dirt tracks that then dotted the Plains. He found a position teaching industrial arts, but soon realized he was going to be a racer for life.
"The teaching job paid $2,750 a year, and since I was already involved with race cars and motorcycles, I realized I could make more by selling bits and pieces to the racers," he explained.
That was in 1952, and Smith opened Speedway Motors' first home in a 400-square-foot garage in Lincoln. He was intensely active in the post-war Midwest racing scene as it was then evolving, selling parts to drag racers and hot rodders, and campaigning cars in the emerging oval divisions such as the "roaring roadsters," jalopy stock cars, the supermodifieds they eventually morphed into and, ultimately, sprint cars.
Speedway Motors' breakthrough product, introduced in 1955, was a fiberglass replica of a Model T roadster body that was ideal for both oval and drag racers, since original T tin was becoming hard to find, even in heartland junkyards. Smith said his body allowed racers to chop 400 pounds off their cars with that single swap, a major boon at the drags, where the fiberglass body was immensely popular. It's still in Speedway Motors' catalog today.
Then, as now, oval-track racers formed a key part of Speedway Motors' customer base. Long a fabricator of race cars, Smith created the first mass-production body panels for sprint cars and other dirt racers, and the throwaway "outlaw" hood, which was standard in the sport for close to 20 years.
He's not synonymous with the muscle car market, but don't hold that against him, because the record reflects that Smith spent a fair percentage of his early career trying to get Detroit's early performance or multiple-carburetor setups to function properly.
"When they first came out of the factory, they never ran like they were supposed to, so the people who bought them brought them to me," he said. That led to an opportunity to field one of the earliest Pontiac teams in NASCAR, in 1956. As drivers, Smith enlisted Tiny Lund, who had raced roadsters in the Midwest, and another local hero, Johnny Beauchamp.
"I was like a little jack Roush," he recalled. "I built the first Pontiac headers for Lund." Both drivers would go on to have memorable careers at Daytona Beach: Beauchamp would lose the inaugural Daytona 500 to Lee Petty in a 1959 photo finish, and Lund would win it in 1963 while subbing for Marvin Panch, whom he'd rescued from a flaming sports racer a week earlier.
Among racers, Smith is still known as a guy who can make a career. No less than 85 drivers have steered his sprint cars to countless wins, including four-time Knoxville Nationals winner Doug Wolfgang and the great Jan Opperman. With his sons, he still fields Pikes Peak Hillclimb entries that have won as recently as 1995 with Robby Unser. His firm fabricates more than 6,000 products, up to complete race cars, and at 75 years young, Speedy Bill is still getting it done.
"If I didn't enjoy this, I wouldn't still be doing it 10 hours a day, seven days a week after 52 years," he chuckled.
This article originally appeared in the March, 2004 issue of Hemmings Muscle Machines.
The Museum of American Speed is a non-profit museum created by Speedy Bill dedicated to preserving and displaying artifacts of American automotive history. The museum is located in Lincoln, Nebraska and is housed in a 135,000 square foot facility.
The museum has been in operation since 1992, and was established by Speedway Motors founder "Speedy" Bill Smith and his wife Joyce Smith as a repository for a collection of automobilia amassed over 60 years.
Exhibits include racing vehicles dating from the 1920s to recent vintage Indy Cars, classic midget cars, Go-karts, motorized toys, antique and rare cars, automotive memorabilia, and Buck Rogers memorabilia, autographed guitars
Updated 11/12/18