Gary in 1976
Gary
Gary
Gary
Gary
Gary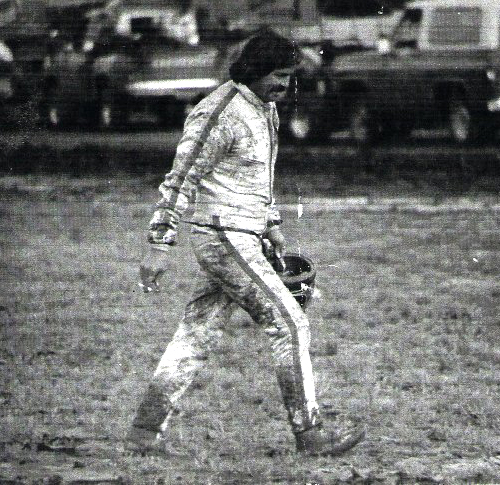 Gary walking the pits
Gary
Gary packed to go
Gary
Gary with one of his motto's
Gary's talking bird
Gary chatting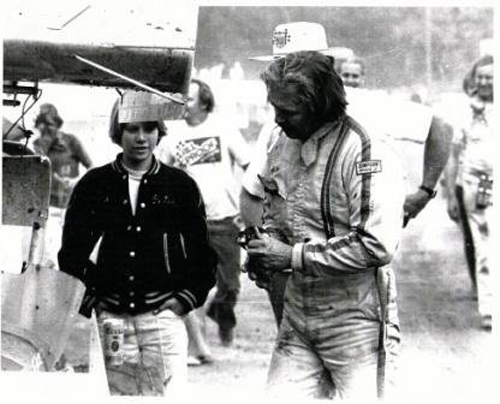 Gary
Gary working on an axle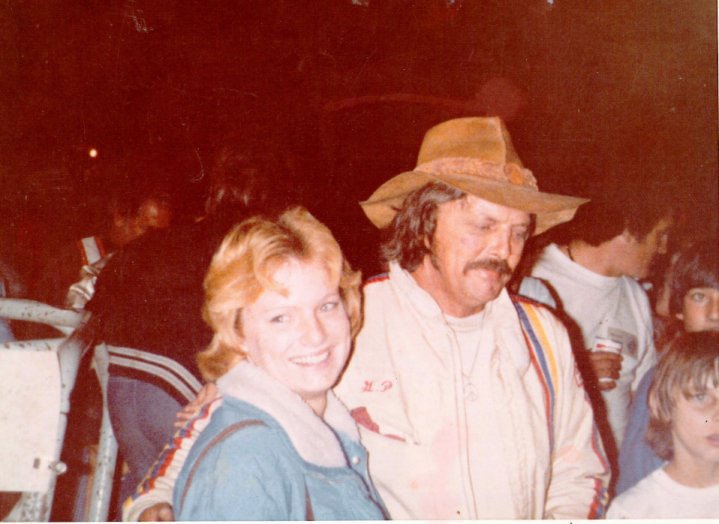 Gary with A lady
Gary by his car
Gary wtith Jimmy Boyd and Hans Paulson
Gary with Bubby Jones and Jan Opperman
Gary with some fans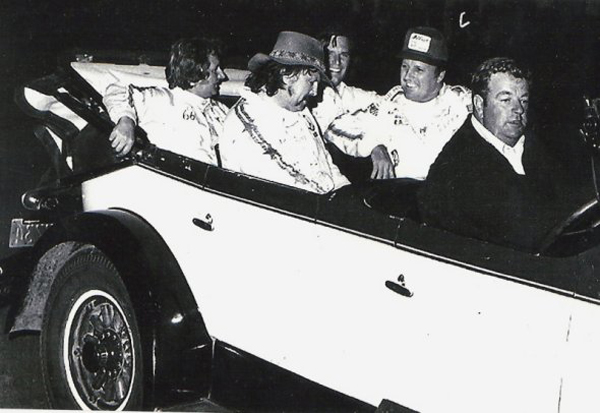 Gary and other drivers in a roadster
Gary and the same group
Gary and a trophy girl
Gary with a trophy
Gary with the trophy girl stuck in the mud
She's still stuck
Gary after a win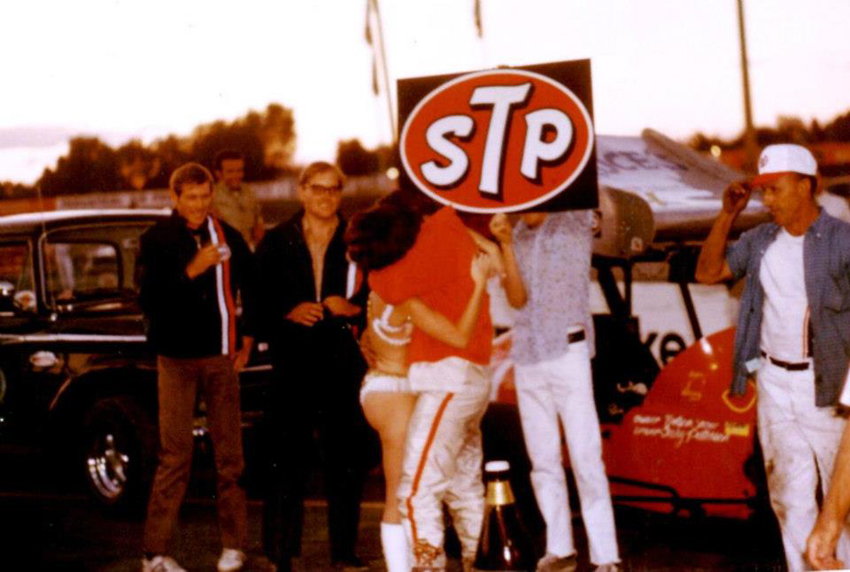 Gary with a lip lock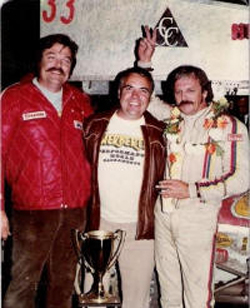 Gary after winning the Gold Cup in 1977
Gary and another trophy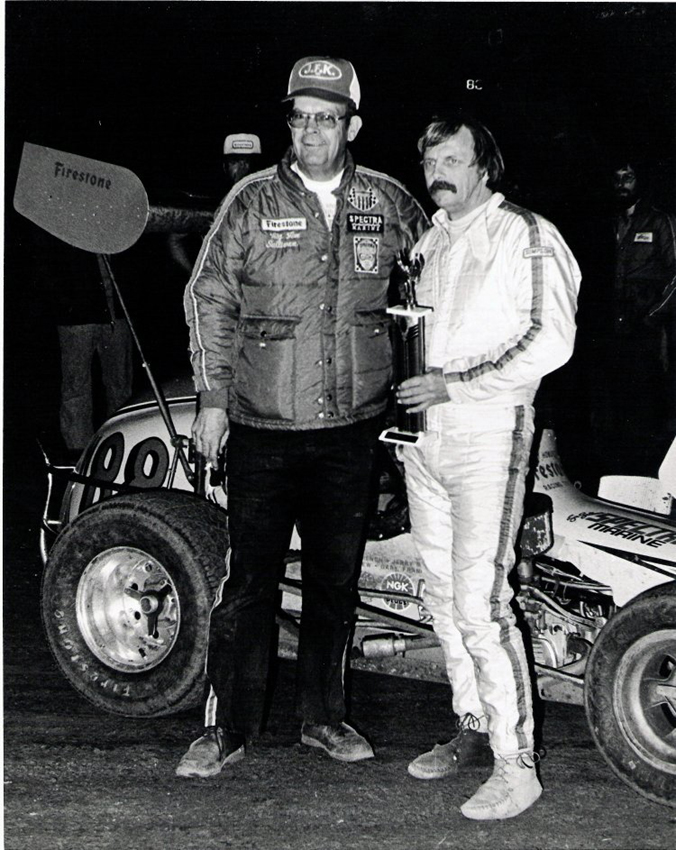 Gary wins again
Gary wins
Gary in the winners circle
Gary was clean shaven in this one
Gary with another trophy girl
Gary kisses the trophy girl
Gary wins
Gary getting another win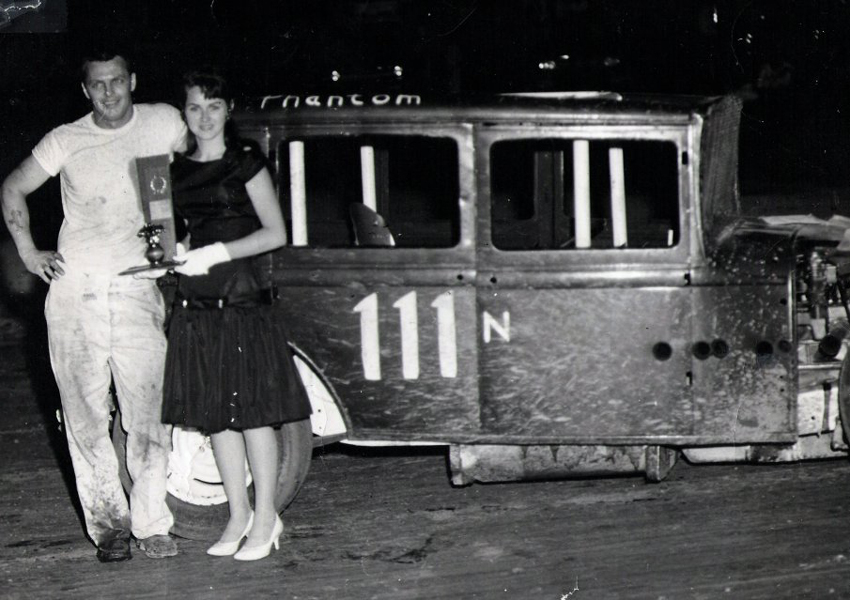 Gary in an early ride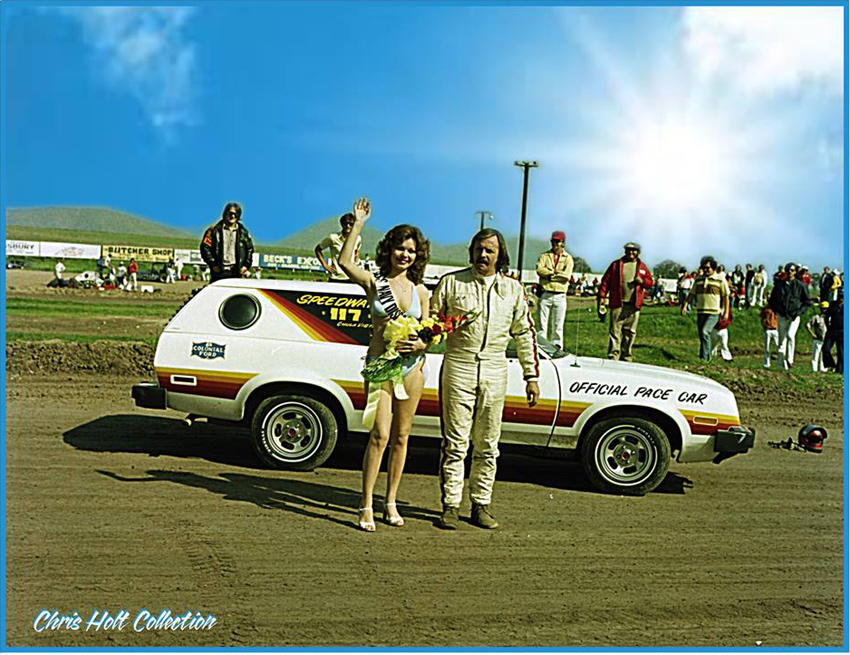 Gary at Speedway 117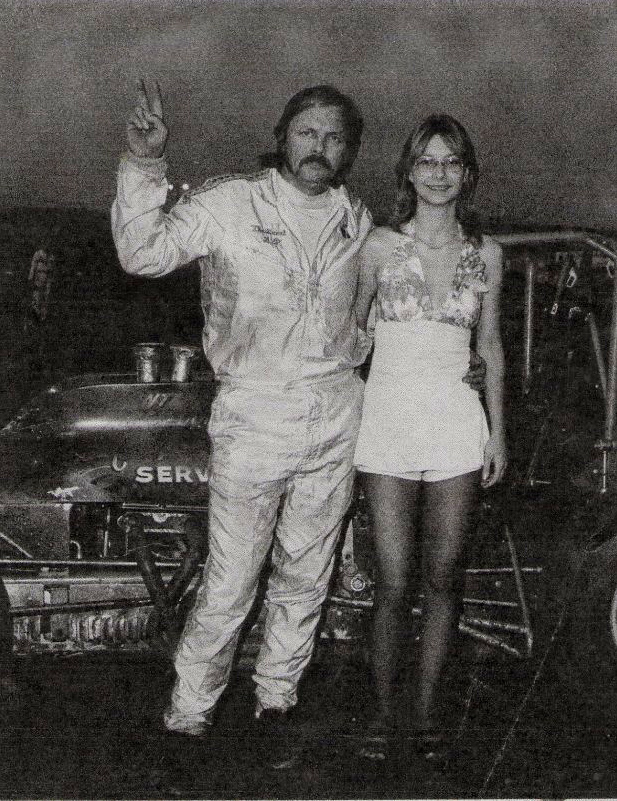 Gary with a lady
Gary and a trophyy girl
# 56 at Grass Valley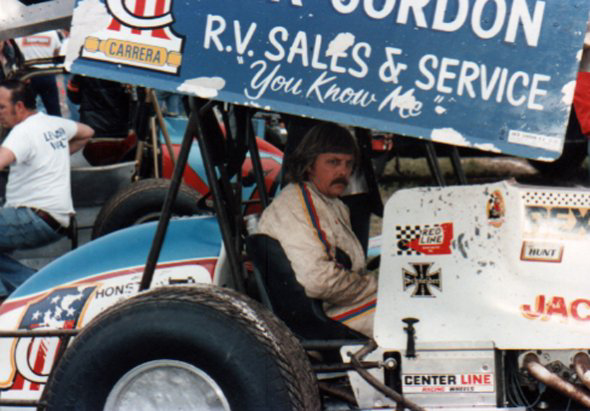 Gary in the # 1 Jack Gordon car
Gary in the seat
Gary in the # 4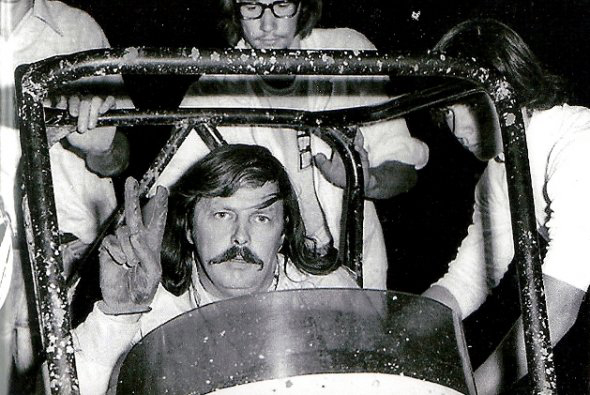 Gary giving the peacce sign
Gary in a car
Gary in the Walt Ross car
Gary in the seat
Gary in his ride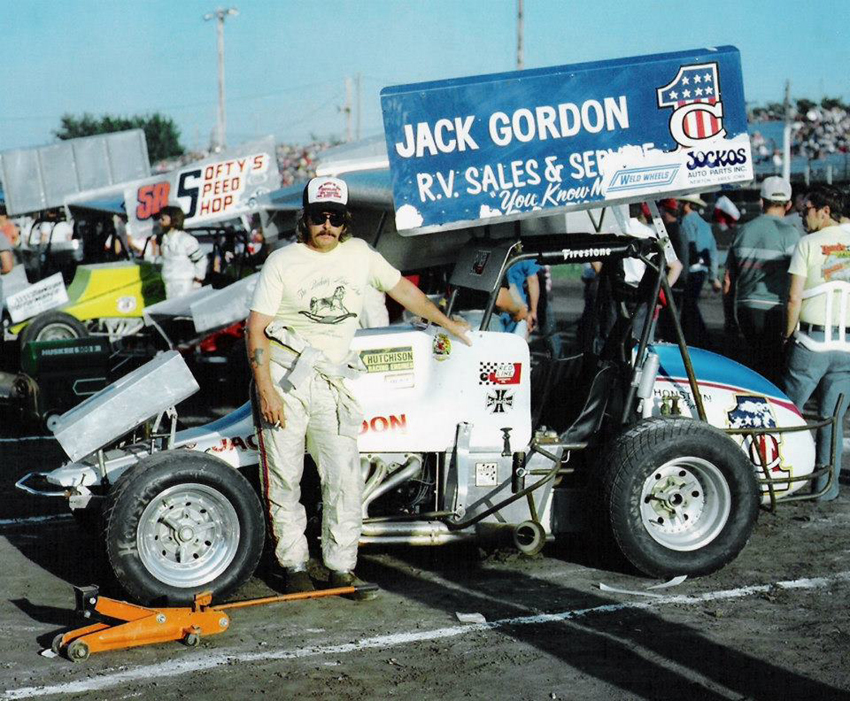 Gary with the Jack Gordan car
Gary with another ride
Gary working on the car 1983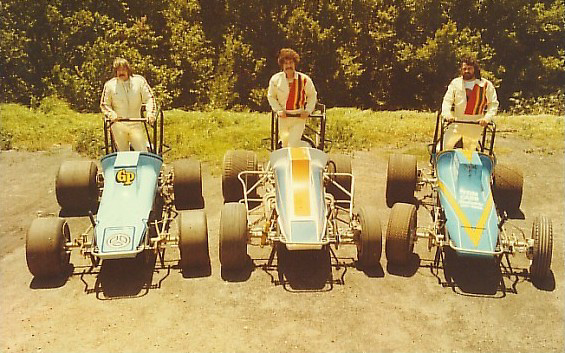 Gary with Johnny Pearson and Jack Hewitt in Australia
poster
Logo
another logo
An old ad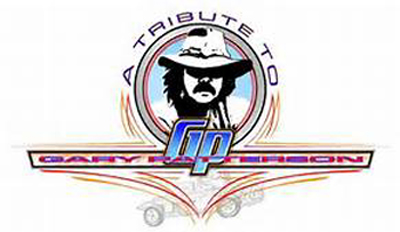 Logo
Graphics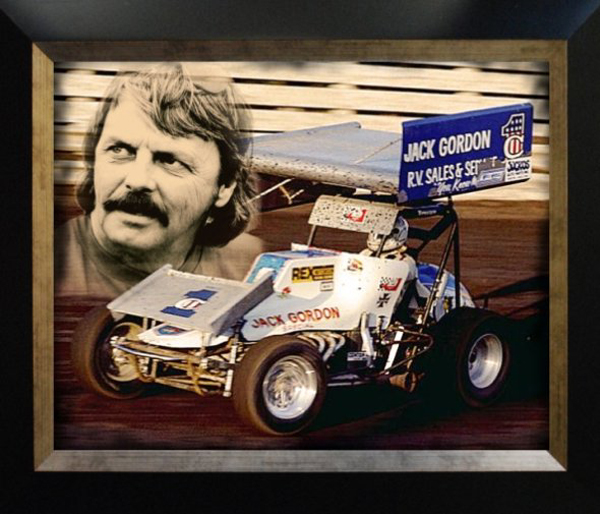 Gary in a picture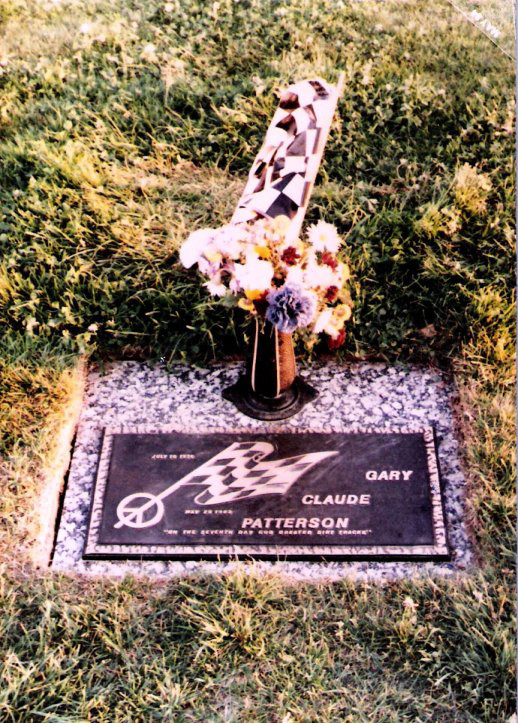 R.I.P. Gary
Gary's rides
# 56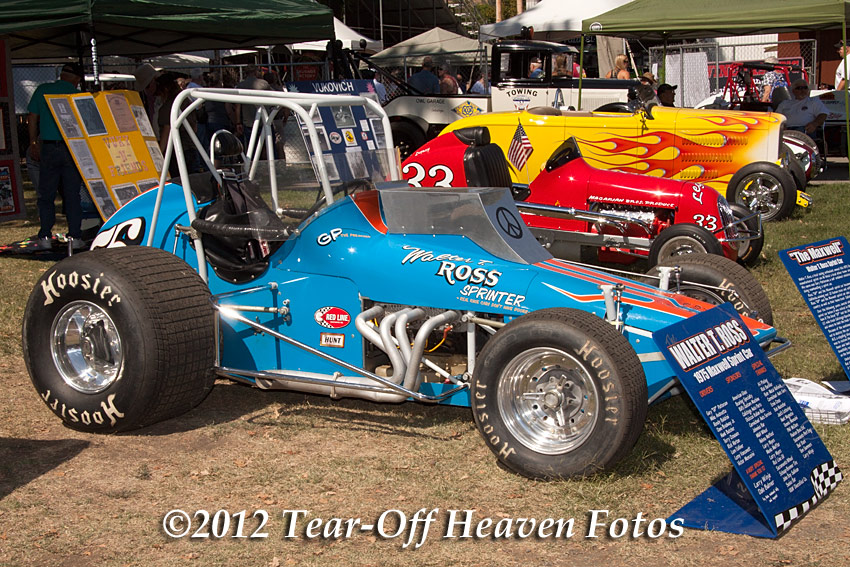 # 56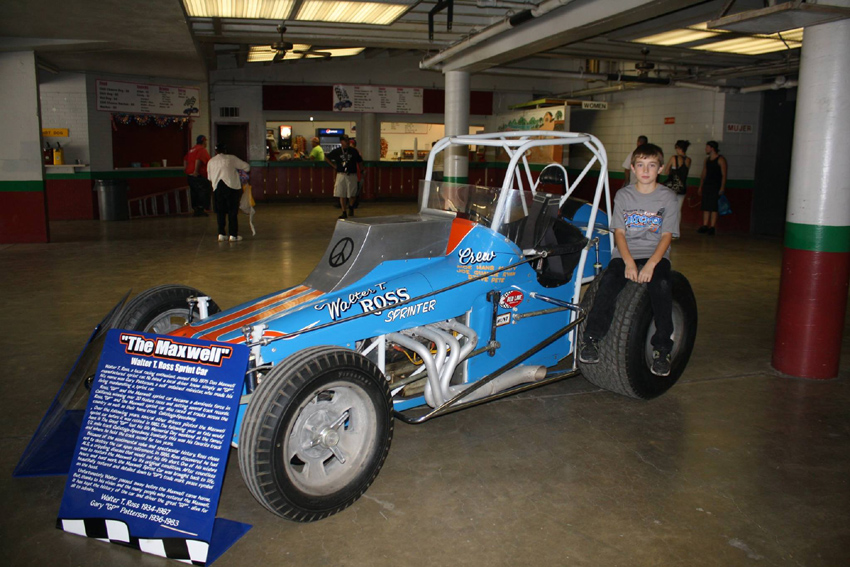 # 56
# 56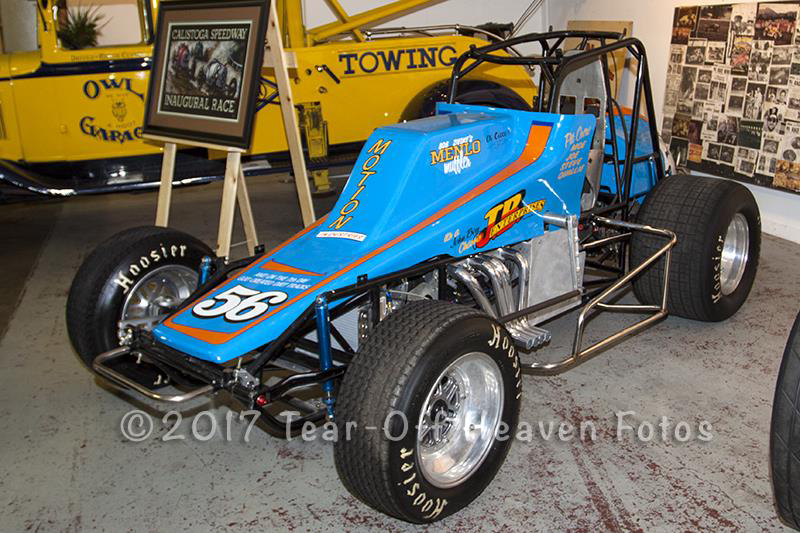 # 56
Midget at Ascot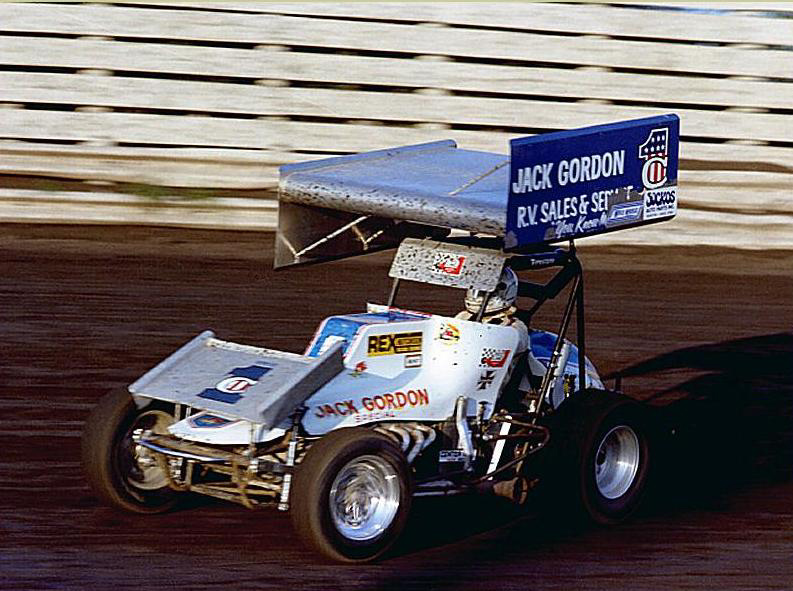 # 1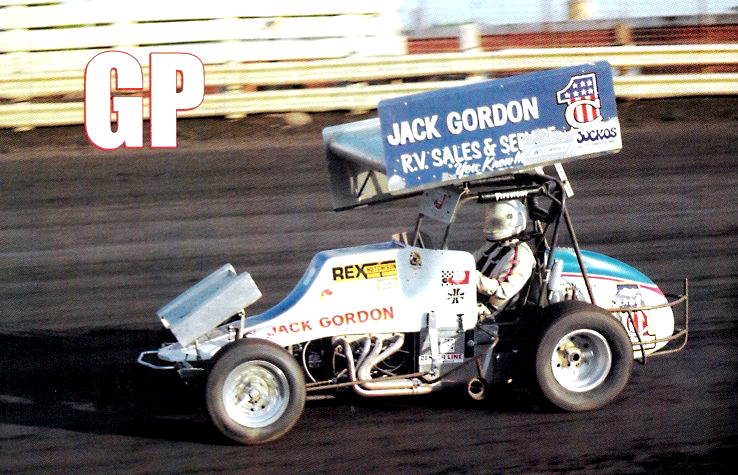 # 1
# 2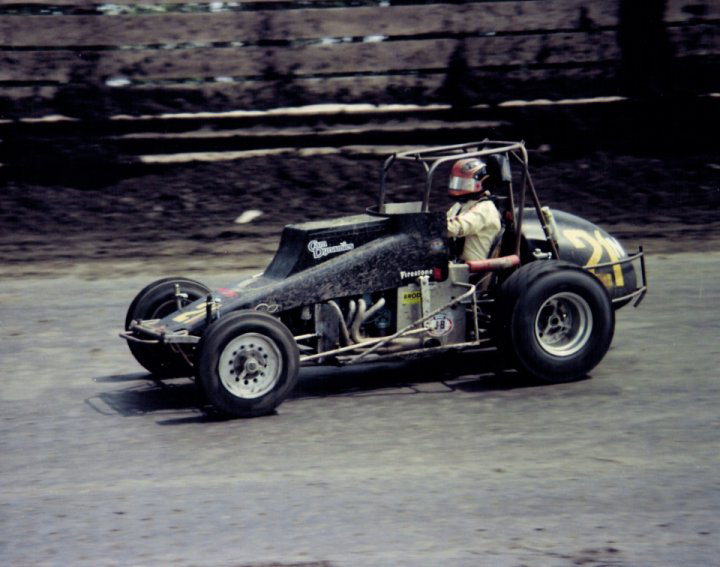 # 21n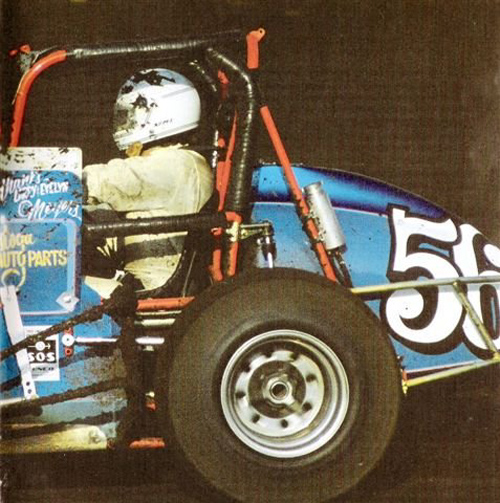 # 56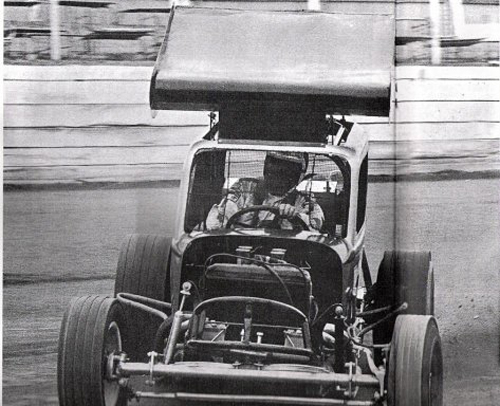 Super coming head on
# 0
# 01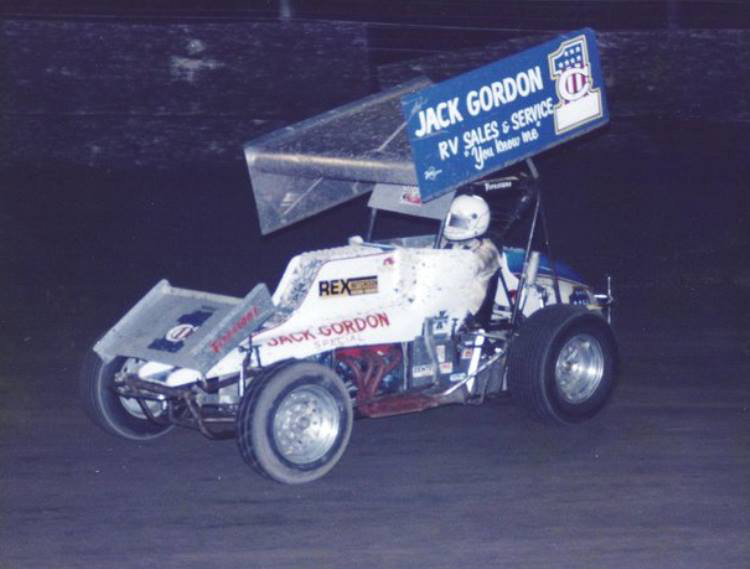 # 1
# 1
# 2 Midget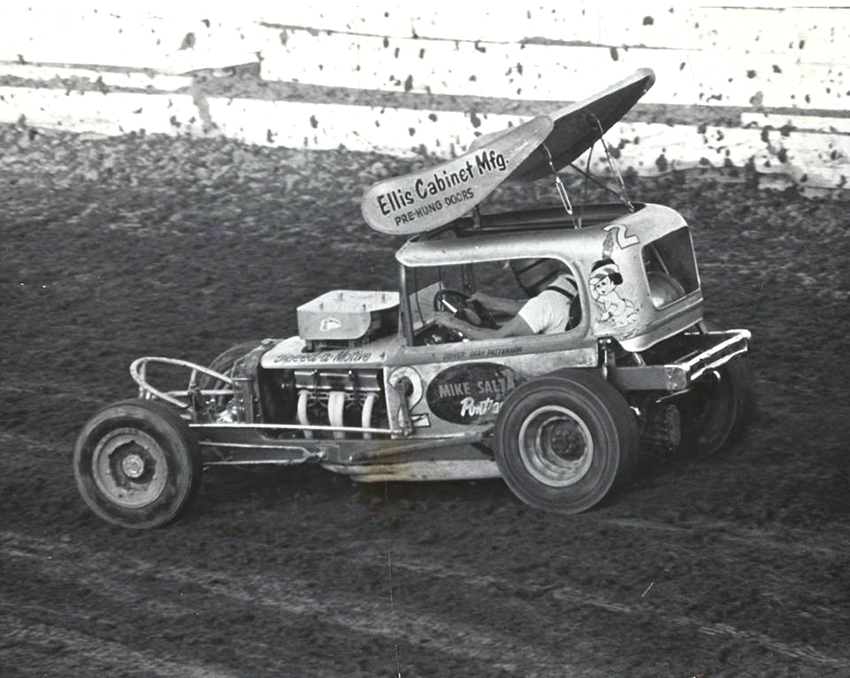 # 2
# 2
# 3c Side Bite Racing
# 5
# 7
# 7n
# 9x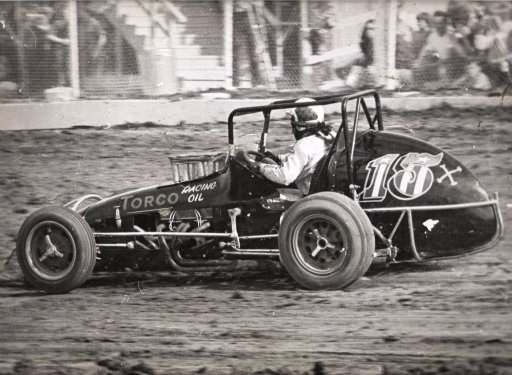 # 15x
# 15x
# 15x
# 15x
# 15x
# 21
# 33
# 33
# 39
# 56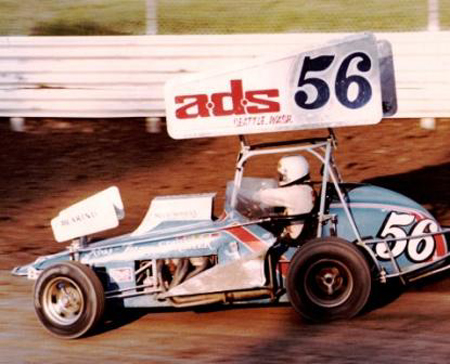 # 56
# 56
# 56
# 56
# 56

# 56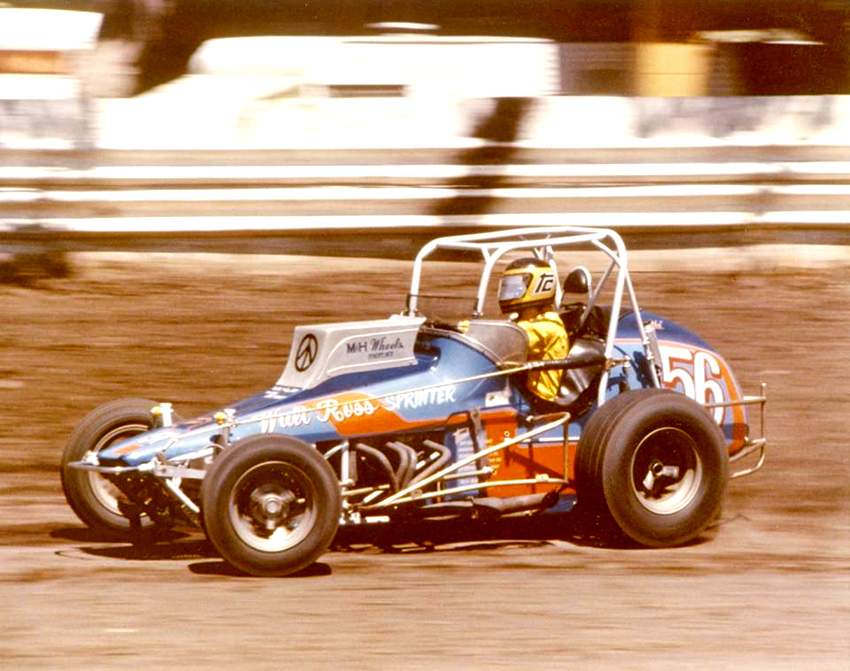 Gary at Calistoga # 56
# 56 in Phoenix City, Alabama
The Watson Sprint # 72?
# 84 Midget
# 88
# 88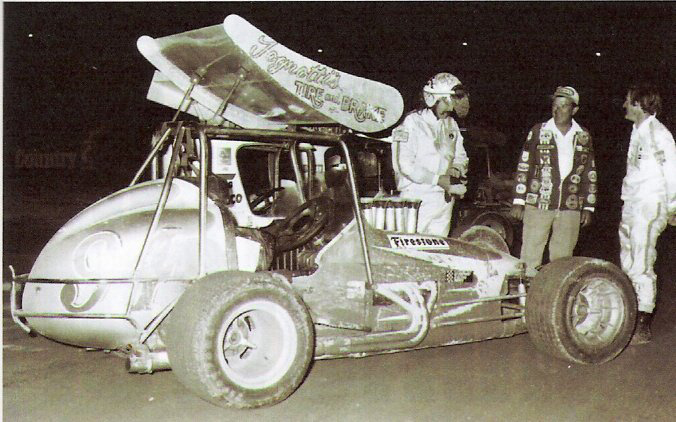 # 94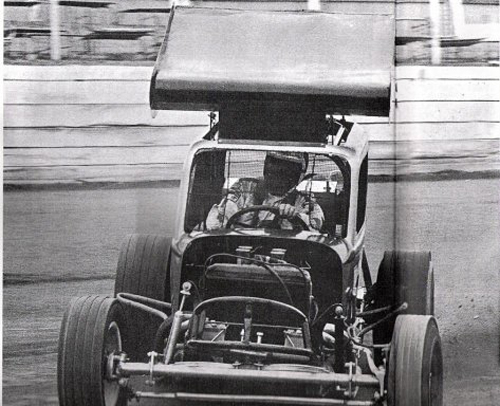 Super coming head on
# 0
# 9x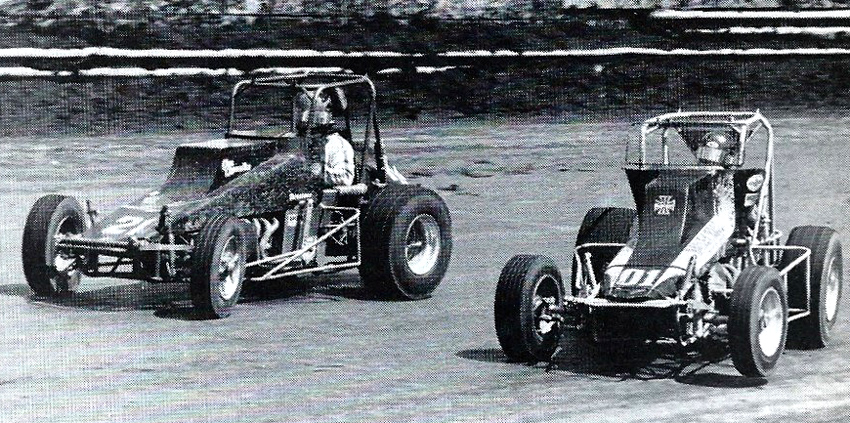 # 21 racing Lealand McSpadden
# 45 against Barry Camp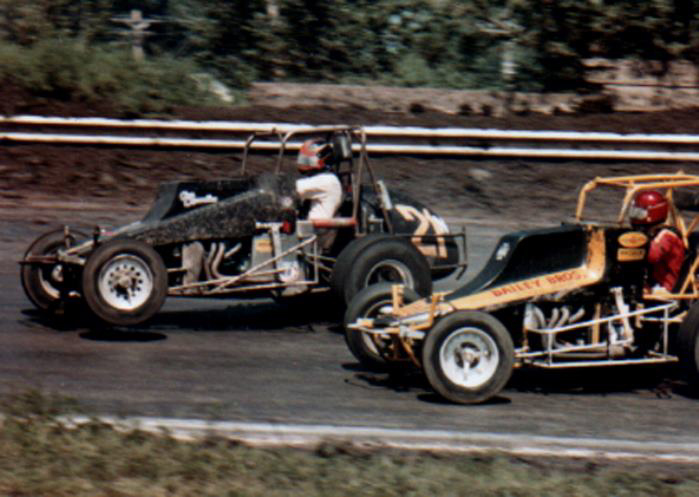 # 21 Gary against Lealand McSpaddden
# 3c Gary leading
# 2 sliding Dave Berg in 1982 USAC event
# 56 gary on the inside of Rick Goudy
# 56 against # 11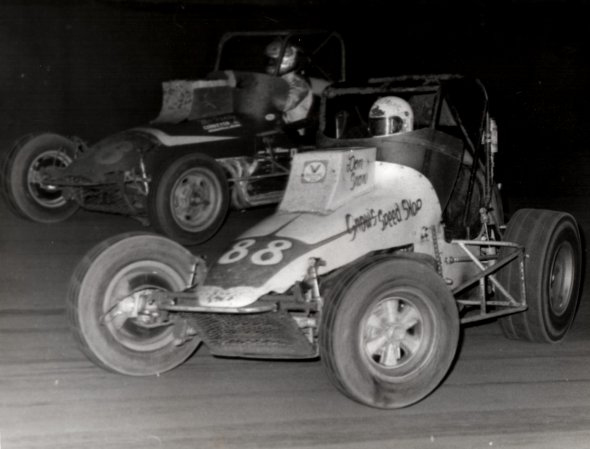 # 88
# 15x
# 56
G P against AJ Foyt
# 56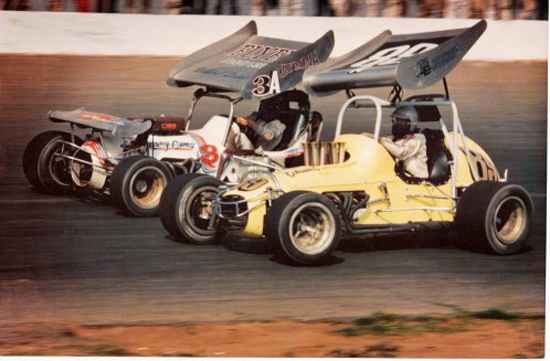 Gary on the inside of Howard Kaeding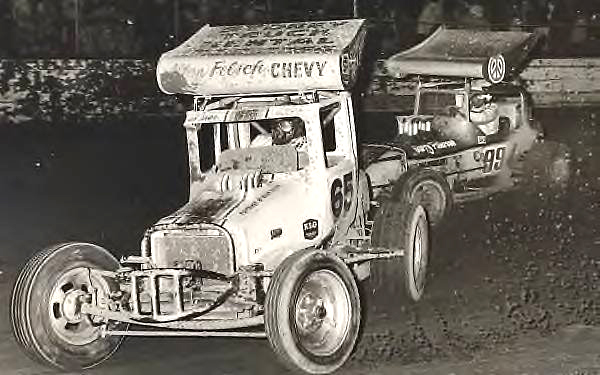 Gary chasing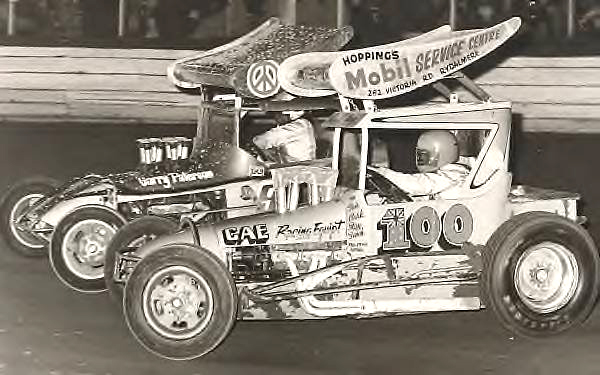 Gary on the outside
Gary on the left
# 56 on the bottom
Gary's ride looks crunched
Gary ready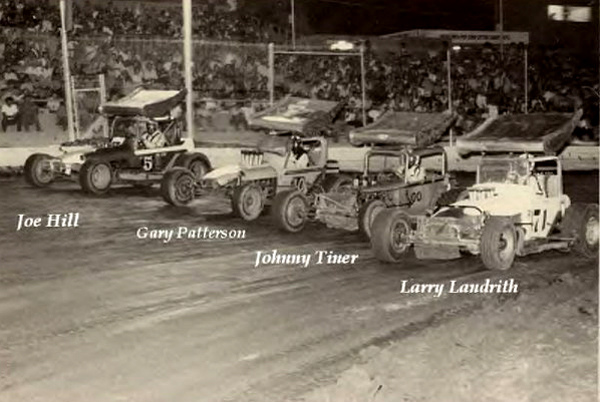 Gary with Joe Hill, Johnny Tiber and larry Landruth
GP won 4 CRA races in his career plus a Pacific Open, a Dirt cup and a Gold cup among other big ones.
I found this story on the internet.
Gary Patterson was born and raised in Burbank, CA in 1936, before his parents moved to a little town in Oregon, where Gary finished his high school education. According to Gary, went into the service after that because I didn't know what else to do. After getting out, I just bummed around the country tryin;' to square myself away. My hammin' around stopped in a bar in Georgia. Some guy started a fight with me and I knocked the hell out of him, really worked him over. I learned a lesson. I found out that self-defense ends once you've protected yourself. And if you hurt someone…... I was put on trial for assault, got a convicted and ended up putting 2 years in the joint.
Following his release, he went back to Stockton, CA where he got a job as an auto mechanic. He started racing local in 1961 at the paved Stockton 99 Speedway
Two years later, Shasta Speedway in Anderson, CA promoter Jack Frost found Patterson a sprint car ride at the West Capital Raceway in Sacramento, CA. Those were the days of Sherman Cleveland, Crazy wheels Wally Baker and Larry Barton. About the same time Gary was running midgets off and on with the BCRA, yet he declared Midgets for me have always been just something to pick up when no sprint races were happening.
In 1960, Gary won the Wat capital and CSRA supermodified championships. One year later, he had his first run in with USAC with whom he had competing infrequently in a midget. Said Patterson "it's not just USAC, I don't like any clubs. They're all loaded with rules, policies, binding schedules and too much crap. I don't want to be regulated or forced to run a schedule. I'll race where, when and for whom I please.
It was also in the late 60's that Gary received his mail order divinity degree from a friend in the Universal life church although he certainly didn't take his ordainment too seriously.
On 1970, Patterson continued his various racing exploits in southern California, racing sprint cars and midgets. At the same time, Northern California was a haven for Australian racers and fans during the American summers, and drivers like Marshall Sargent and Johnny Anderson would venture down under during the American winters to race. Ron Wanless of Queensland convinced Gary to give Aussie racing a try in the winter of 1970-71, which he did. Throughout the 70's Gary became a legend in Australia and New Zealand, very much in the tradition of Bob Tatersall. In fact, it was in Australia that Gary picked up the nickname "The Preacher" and "the Racin Reverand". Although he preferred his own moniker of "The great GP". He was best known for inciting crowds by calling the Aussie men amateurs and their race cars amateur pieces.
In 1971, he won a feature at Vallejo, CA. He also finished 21st in BCRA points, racing with such people as Hank Butcher, Chuck Gurney, Duane Bonini, Tommy Astone, Johnny Anderson, Nick Rescino and Jimmy Boyd.
It wasn't until 1973 that Patterson, a true outlaw, began to attract national attention where he was named the overall Dirt Cup Champion by winning the Skagit Speedway main event over Don Mcleod, Jerry Day, Leroy Von Connett and Bob Johnson. He won that year's Tri-Holiday Sweepstakes at West Capital. It was also during the winter of 73-74 that Gary met ex-school teacher and current USAC Midget Champion Larry Rice in Australia. Gary, who was staying at the Texas tavern in the rough and tumble, anything goes King's Cross district of Sydney, immediately took a liking to "Rice a Roni" once he got to know him. Said Larry, "the first time I saw Patterson in Australia he looked so mean I didn't even have the nerve to talk to him."
Patterson continued his Outlaw ways on the west coast in 1974, 75' and 76', bouncing between the NARC and the bigger paying Open competition events like Jim Raper's Dirt Cup, The Gold Cup race of Champions at West Capital and the Western World at Manzanita in Phoenix. He picked up a feature victory at Carson City, NV in 74' and one on the half-mile Calistoga, in 75' driving for Walt Ross. It was also during this time that Patterson and Rice toured Australia and New Zealand together racing midgets and being called the Preacher and the teacher. In fact, in the winter of 1974-75 the two friends won every midget race they entered. According to Larry "I was in a VW and he was in a Sesco and he could run as fast in that car as I could in mine nearly everywhere we went. That's when I first realized he was some kind of a race car driver. He was one hell of a race car driver who never really got the recognition he deserved. I raced with him a long time and I've raced with a lot of people but Patterson was as good as any driver I've raced with or against".
In fact, it was in 1976 that Gary finished 4th in NARC points with a new Don Maxwell built Number 56 despite going back east to race at the Knoxville Nationals and throughout the mid-west during the summer. They picked up four wins at Calistoga, and singles at West Capital, Anderson, In, Grass Valley and Gridley. The potent team also ran 6th at Ascot's Pacific Classic. At the end of the year NARC banquet, the casually dressed hippie told the crowd, " you guys were lucky the great GP was gone most of the year.
Patterson capped the season on November 20,aboard the Don Snow Speed Shop, Steve Stapp built sprinter in the USAC show at Ascot. Patterson set fast time, a new track record 20;496, won his heat race and won the 40 lap feature over Clark Templeman, Sheldon Kinser, Jimmy Oskie and George Snider. Over the winter, he raced "down under" again. Larry Rice once commented," I was kind of a straight arrow and didn't really know anything about anything until I got with him. I admired him because he could do everything that I really deep down wanted to do but didn't have the nerve to. He just did and said what he wanted and if people accepted it that was OK, and if they didn't that was OK too."
1977 Started of great for Patterson as he claimed three CRA wins early in the season at Ascot Park. He finished second to Jimmy Boyd in the Skagit Dirt Cup, then headed back east with Walt Ross to campaign at the Knoxville Nationals and around the mid-west. Later in the season the "Preacher" won the 40 lap Gold Cup race at West capital over Leroy Van Connett. Gary won a 50 lap race for Big Bob Davis, leading the last 43 green flag laps. He competed in the Pacific coast classic and the Western World aboard the Clyde Lamar # 33 machine. Patterson also finished 12th in NARC points for the year after claiming 3 wins at Calistoga. For a year and a half, Gary built his own sprinters in partnership with Davis and Lamar at Side Bite racing. Lastly, he won the Turkey night Grand Prix at Ascot and was voted the "Northern California Oval Track Driver of the year" by Motor Sports Press Association.
Said friend Gary Gerould about "GP" at the 78'm Gold Cup, "I vividly remember the first time my young son Bob was selling programs for the Gold Cup and Patterson quit what he was doing to walk the pits and pit line and literally strong arm people into buying a program because Bobby was getting a quarter for each one he sold.
Ted Johnson founded the woo IN 1978 and Patterson competed in many of the shows in the mid-west and west, although he personally thought the team "Outlaws Organization" was an oxymoron. Gary later said, 'sure I feuded with USAC.. fought 'em for years. I'm not even too sold on the WOO. The way it started out was all right. But not now, the Woo is just another club, using "outlaws" as its name. How can it be? How can you have true outlaws following a fixed schedule and chasin' after point money, you can't!"'
The driver who loved dogs and kids won twice at West Capital and finished 15th in NARC points in 78'. He finished sixth in the Dirt Cup behind Doug Wolfgang, and 9th at Eldora. He was 10th at the Pacific Coast Classic.
In 1979, GP won twice at West Capital and once at Dixon, and he picked up another CRA win at Chula Vista. He was 7th at the Dirt Cup in the Brandy XX car behind Wolfgang . He was 3rd at the Pacific coast behind Dean Thompson in the Leonard Fass machine.
The following season, 1980,Patterson won again at Dixon and 10th in NARC Points, won at Midwest in Lincoln,NB, 2nd at the Dirt Cup and 2nd at the Weld Memorial.
He was 7th at the 1981 Dirt Cup behind McSpadden. Patterson once revealed "racin' is my whole life, I've lived for racing and practically nothing else. Guys like Jan Opperman and me, Racin is what we know. It's all we've ever been. When will I quit? Hell I don't know. When I die. When I can't go fast. When I can't get a ride. Who Knows? I'm only a racer, what else could I be?
In 1982, Patterson won at Chico and was 4th at Tucson for Jack Gordon. He was still being called "the Dancing Phantom" or the "Hostile Hippie" by the Motor Sports Press.
On memorial day weekend of 1983 at Calistoga Speedway, Chuck Gurney swept both nights of competition. Gary was killed in a violent wreck in the finale. Said friend Roy Loy, "his story is happy, sad, tragic, but most of all it's real because he was real. In some ways Gary was like Elvis, except Gary died with his boots on, doing what he wanted. Like an entertainer even at the end, he went out in a blaze of glory so spectacularly no one will ever forget.
On the eve of Gary's funeral, best friend Walt Ross, with whom Gary had raced and won during 3 separate periods in his career, hosted a fitting tribute at his home and backyard race shop. Patterson's friends, many adorned in "and on the 7th day, God created Dirt tracks" t-shirts, were invited to drink beer and shots of Jack Daniels. Eat food and listen to Bob Seger and his silver Bullet Band, all of which were Gary's favorites. The quiet, unassuming and unflappable Ross was like a big brother to Gary and once , when a deal in Colorado didn't pan out, he sent Gary the money to come home and he put "GP" to work in his auto repair business, which daughter Sheila now owns. Said Walt "I've been across the country with him 3 times, including the time going through Georgia when we went out of our way to stop in and buy beer at Billy Carter's famous gas station and Patterson and Carter hit it right off. He ran my shop like it was his own and he did a hell of a good job,. He could do anything.
At the well-attended funeral, Bob Seger's song Turn the Page was played, and mourners walked behind the hearse from the chapel to the grave site. He will always be remembered for his long hair, leather hat, the word outlaw on his arm, which was tattooed over his ex-wife's name, and peace signs, which he flashed often and adored the blue Ross # 56. According to the Preacher, if a hippie means bein' a free spirit, yeah, that's my deal .. being a free spirit."
Said Gary Gerould at Gary's funeral "There is not a doubt in my mind that every one of us here today owes a debt to the spirit of Gary Patterson. He entertained us with his driving ability … his incredibly intense competitive nature… his colorful, often unpredictable antics that captured crowds, that always produced some kind of reaction. He left us a legacy of Memories and we're all the richer for it".
Updated 8/16/18