(RIP) Danny Pivoveroff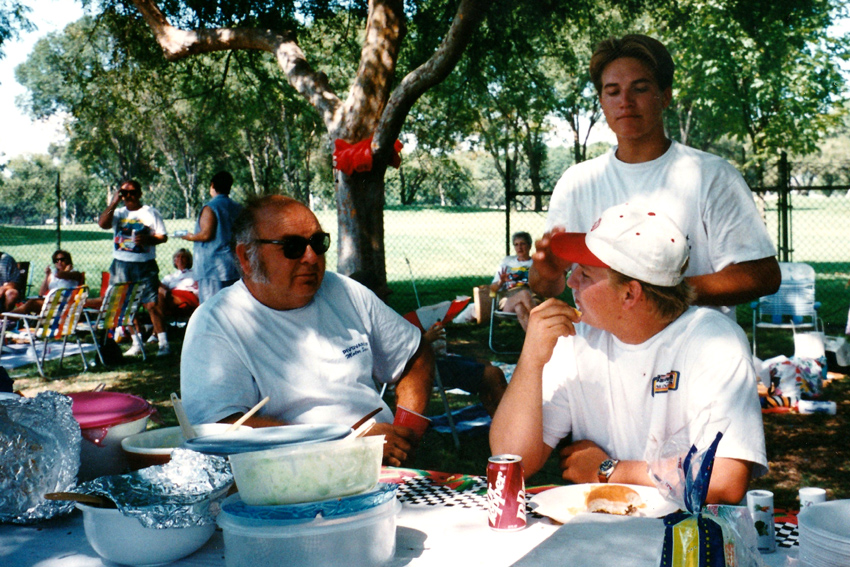 Danny p with J J yeley
Danny
Danny with Linda Holt
Danny with Linda Holt
Danny on tour
Danny and Mrs Wags
Danny and Mrs Wags at CRA banquet
Danny
Danny and Big Jon
Danny and Big Jon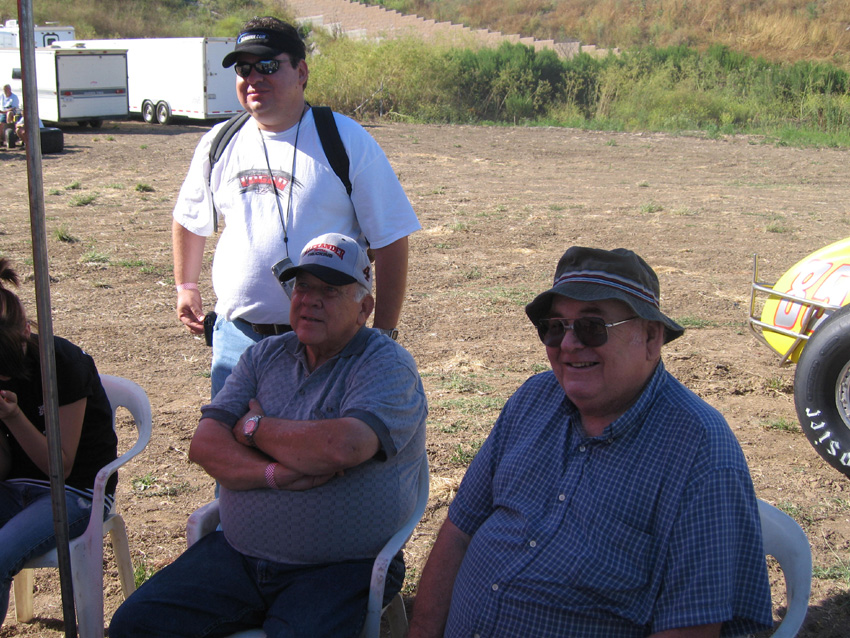 Danny at Santa Maria
Danny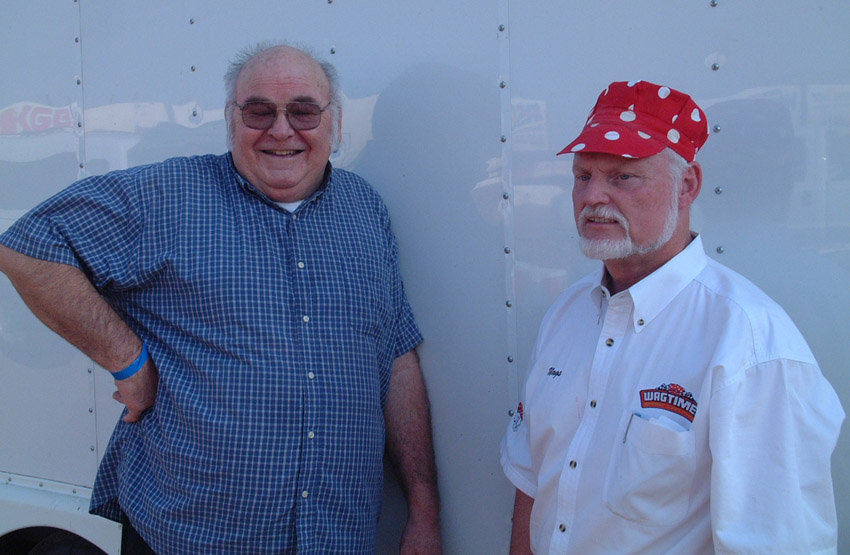 Danny With Wags
Danny with Big Jon
Danny with Mark Alexander at Ventura
Mike and Danny P
Mike with car owner Danny P and crew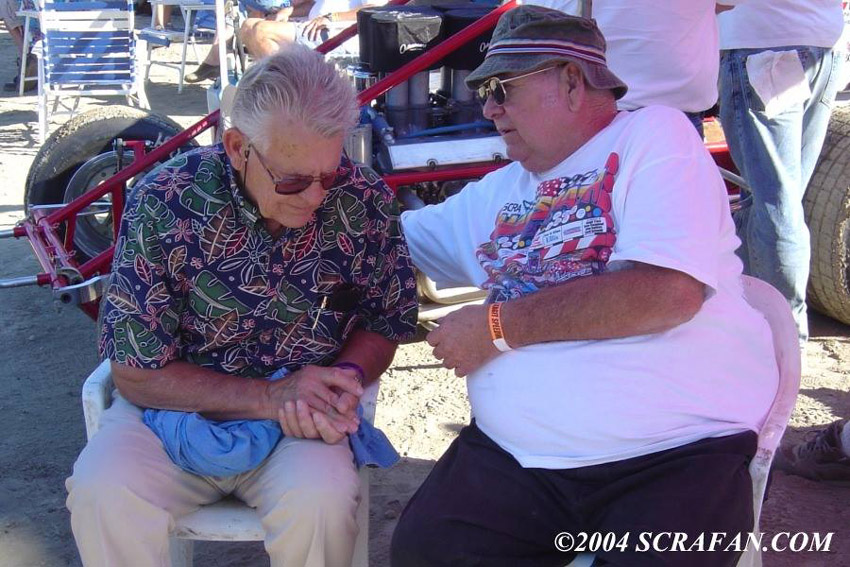 Danny with Glenn Howard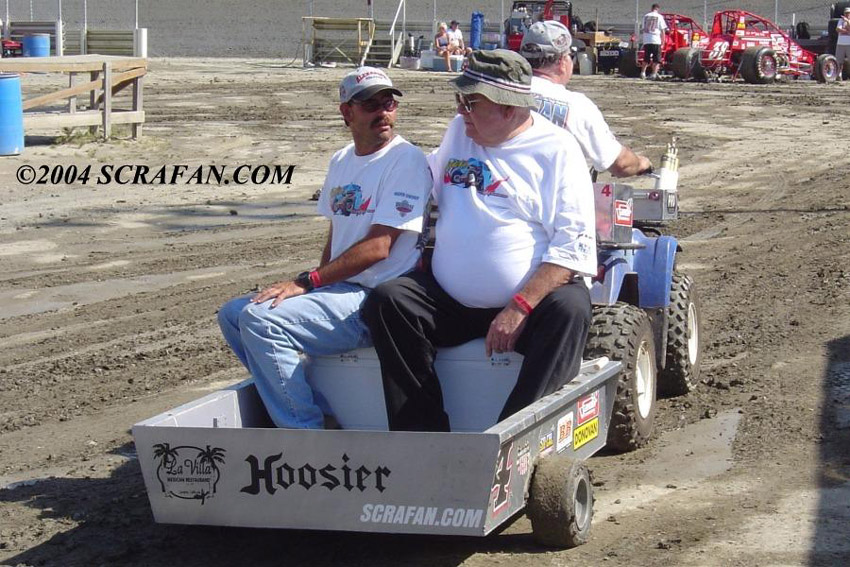 Danny on a little cart with Mark Alexander at Skagit Speedway
Danny with Mike Kirby and crew after a big win
Danny's Cars
Troy Cline in the seat
# 10 Troy Cline
# 10 Troy Cline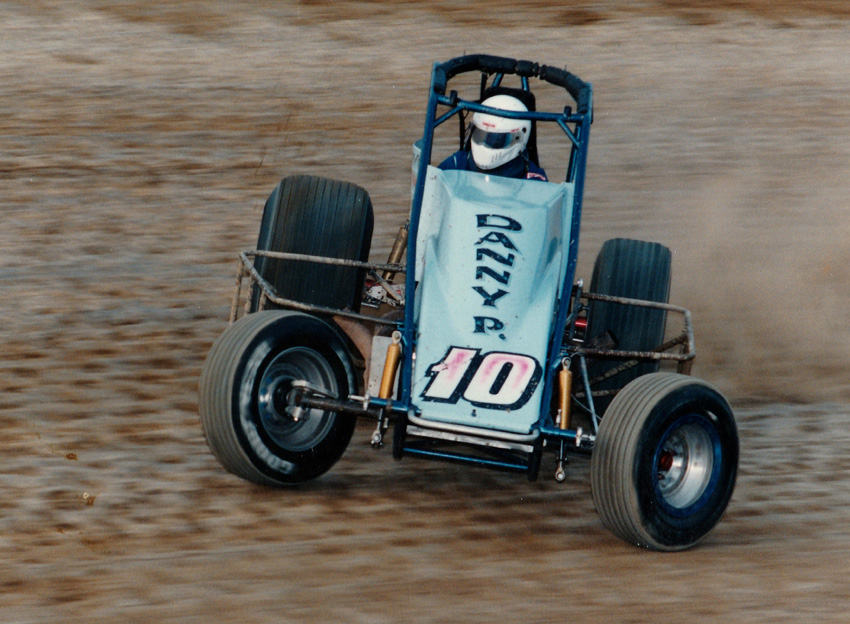 # 10 Troy Cline
# 4 Mike Kirby
# 4 Mike Kirby
# 4 Mike Kirby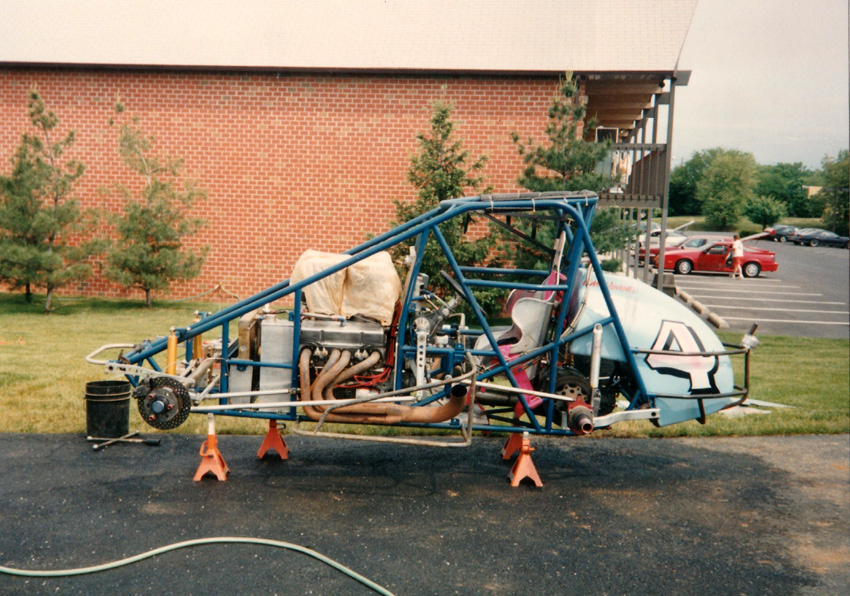 # 4 Mike Kirby
The trailer
# 4 Mike Kirby
# 4 Mike Kirby
# 4 Mike Kirby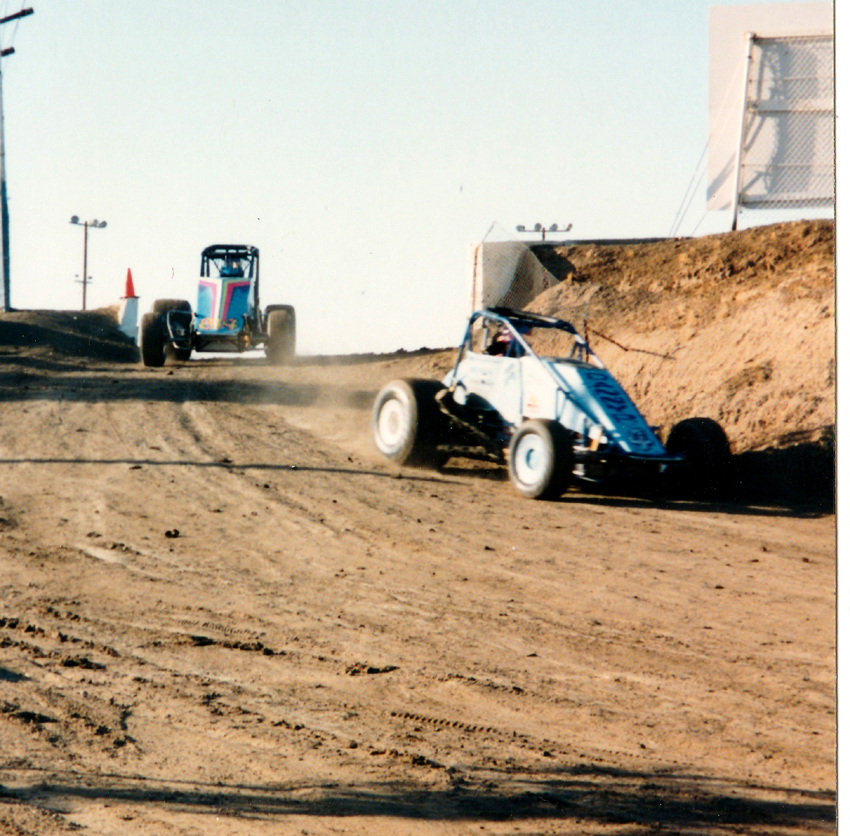 # 4 Mike Kirby
# 4 Mike Kirby
# 4 Mike Kirby
# 4 Mike Kirby
# 4 Mike on CRA tour at lawrenceburg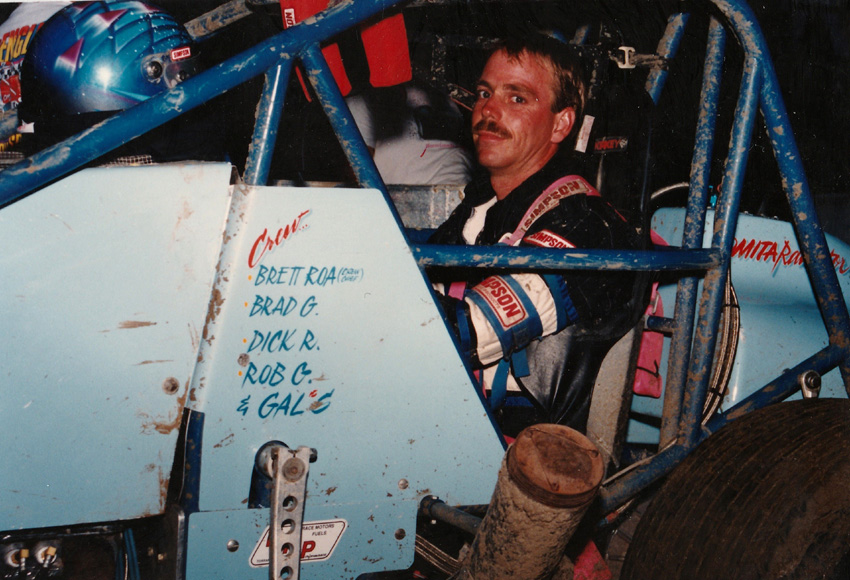 Mike in the seat
Mike in his car
# 4 against Harlan Willis
Danny was a very unique guy who loved sprint car racing and his family. He had plenty of cars over the years with Troy Cline, Mike Kirby and a few others driving that did well in his equipment. Mike won the 1993 CRA Championship in Danny's car. Danny was very giving and often contributed to the Wagsbucks even though he knew he wasn't getting any back because he wasn't a low buck guy. One time I remember him stuffing a bill in my fanny pack as he walked by and I thought nothing of it as that was somewhat normal. Later when I counted the money, there was no $100 bill in my pile that he normally gave me. I saw him at the concession stand and asked what he had put in my fanny pack and he said "what I always give you, the normal $100". Well I thought I had lost it so I told him that. He got real quiet and looked in his pocket and turned red. He said he didn't look at the bill and was sure he gave me the wrong one because he knew what he had in his pocket. Anyway it got sorted out as I gave him the $1 bill and he replaced it with his normal $100 one. After that he would show me the bill before he gave it to me.
I have spoken to Danny many times over the years since his retiring from racing. He would call out of the blue and ask what was going on and commenting on what I knew. Most of our conversations were about his health and the many doc visits he took to keep going. Ilast spoke to him about 6 months ago and he was definately lonely and missed the racing and the people. He had lots of questions because he lived in Northern California with a relative and couldn't get around to the local racetracks as he was not very mobile, buit had lost a lot of weight in recent years with his illness. Danny has not been well in recent years and his passing on Tuesday 1/24/18, is very sad. Rest in peace Danny, nobody forgot you!
From Lance Jennings
Sad to report that former CRA & SCRA car owner Danny Pivovaroff passed away last Tuesday. Perhaps best known for his Ford powered cars, "Danny P" won the 1993 CRA Championship with Mike Kirby as his driver. For a few years, Danny fielded three cars on the CRA circuit with Kirby, Bobby Michnowicz, and Troy Cline.
In 1991, "Super" Rickie Gaunt won his first main event at a Santa Maria winged Golden State Challenge (GSC) race for Danny.
Other drivers to have raced for "Danny P" were Lealand McSpadden, Mike English, Dean Thompson, J.J. Yeley, Michael Pivovaroff, Sid Blandford, Dave Crowell, and more.
Danny was 79 years old
DANNY P CRA & SCRA FEATURE WINS
03/03/90: Manzanita Speedway – Phoenix, AZ (Lealand McSpadden) CRA
05/13/90: Knoxville Raceway – Knoxville, IA (Lealand McSpadden) CRA
06/09/90: Manzanita Speedway – Phoenix, AZ (Lealand McSpadden) CRA
08/17/90: Bakersfield Speedway – Bakersfield, CA (Lealand McSpadden) CRA
09/02/90: Manzanita Speedway – Phoenix, AZ (Lealand McSpadden) CRA
05/05/92: Grandview Speedway – Bechtelsville, PA (Mike Kirby) CRA
06/27/92: Bakersfield Speedway – Bakersfield, CA (Bobby Michnowicz) CRA
11/07/92: Yuma Speedway – Yuma, AZ (Mike Kirby) CRA
05/15/93: Lincoln Speedway – New Oxford, PA (Mike Kirby) CRA 07/18/93: Manzanita Speedway – Phoenix, AZ (Mike Kirby) CRA
05/28/94: Manzanita Speedway – Phoenix, AZ (Mike Kirby) SCRA
06/04/94: Ventura Raceway – Ventura, CA (Mike Kirby) SCRA
07/09/94: Manzanita Speedway – Phoenix, AZ (Mike Kirby) SCRA
09/03/94: Ventura Raceway – Ventura, CA (Mike Kirby) SCRA
11/05/94: Ventura Raceway – Ventura, CA (Mike Kirby) SCRA
Updated 3/6/18