THE FIRST ANNUAL WAGSDASH CLASSIC BROUGHT TO YOU BY THE SAVE VENTURA RACEWAY COMMITTEE!!! Photos by Jim Fargo
Tom Toutz talks with Golf COurse rep.
Linda gets instruction from husband Tom as Mrs Wags and Marilyn Griffith get busy.
Tom and Linda had it all set up when the "workers" arrived at the golf course.
Group photo before the rush.
Tom instructs the workerbee's so they know what to do.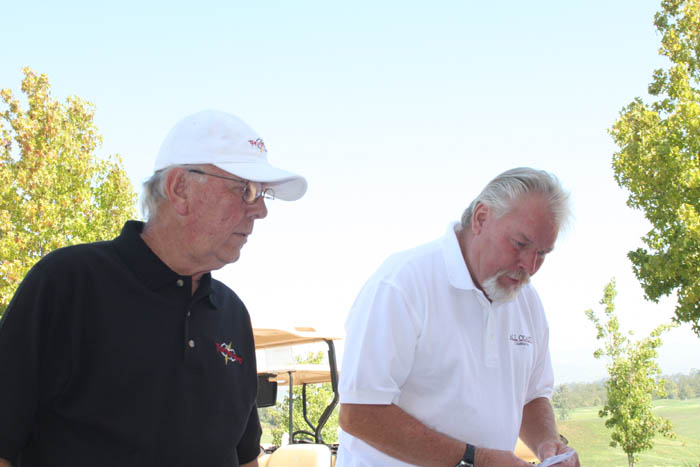 Tom and Bob look for the mulligans.
Half of the carts are lined up with players names on each.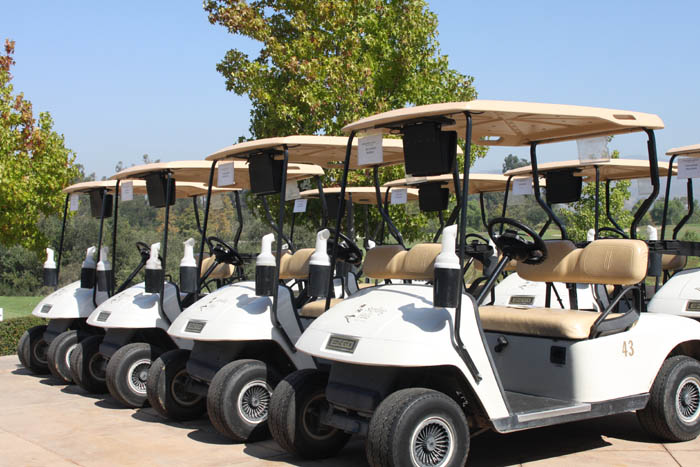 The other half face them.
Tony Jones in the middle of two sponsors Verne, right, and Scotty.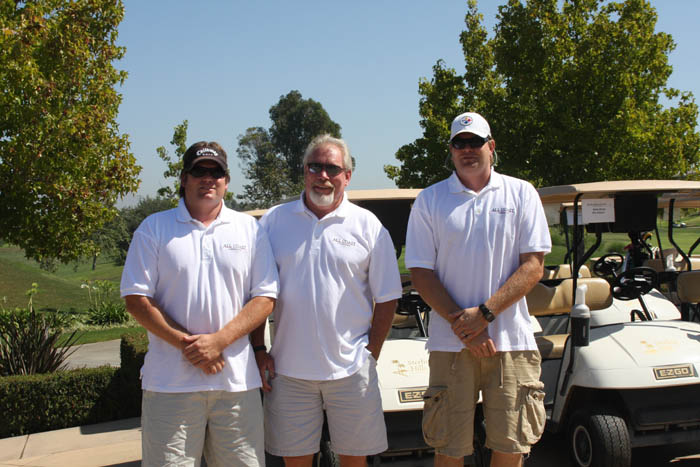 Bob and his two sons.
The putting contest could earn some lucky person $5000. There were three putts to make sequentially, but you had to make the first to get to the second and the second to get a shot at the big money. Unfortunately, no one made the first 10 footer to move on. It was the big break right, and that got em' all but one.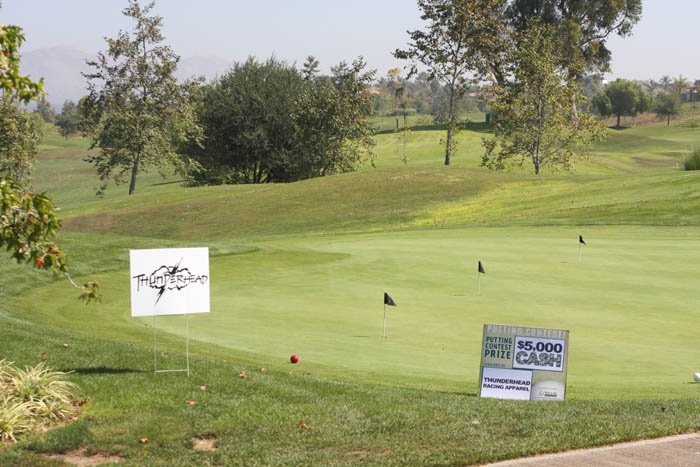 The three holes for the money are still out there.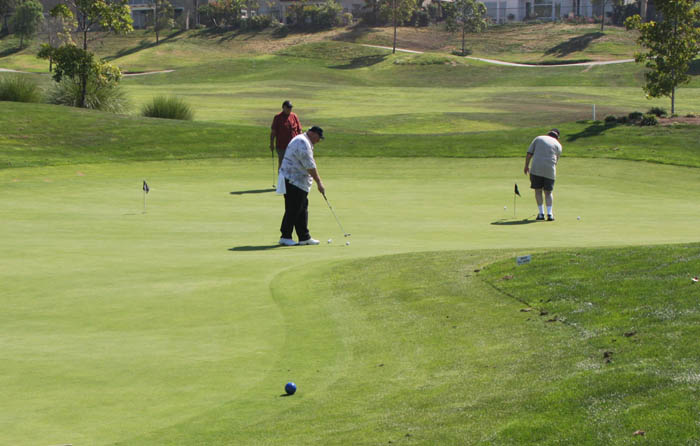 Most practiced their putting, but not all, and in the end, it didn't make any difference.
Look who they put in charge of the putting contest .... Santa Clause? The old clock watcher? Or was that really jolly old Wags?
Are you sure?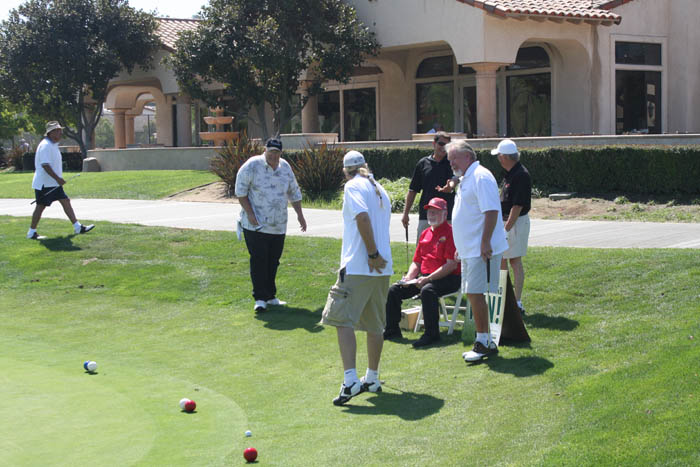 Let's get started, who's first?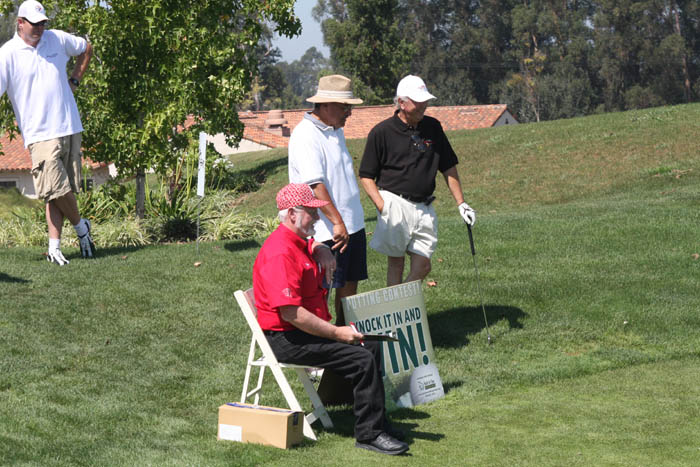 Did they learn anything by watching?
More watching.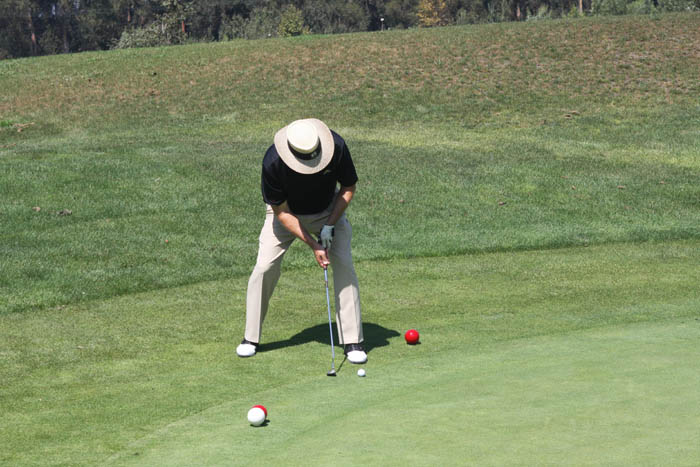 One more shot.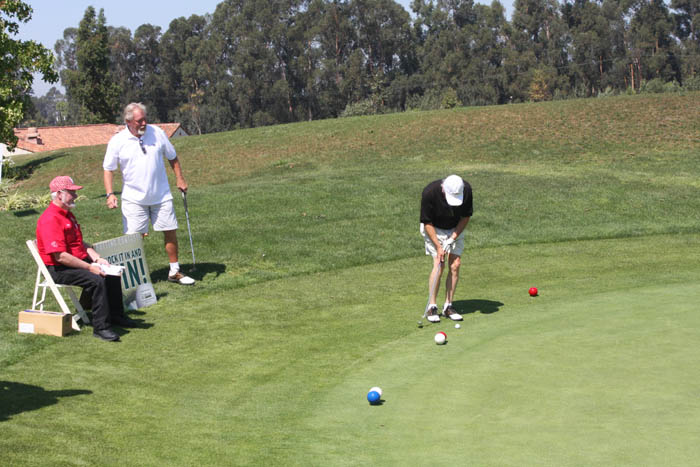 Tom's turn to try.
It's close.
Cliff Morgan and Tony Jones try to get the secret line from Wags.
The eventual winner of the day, Kevin Kierce warms up.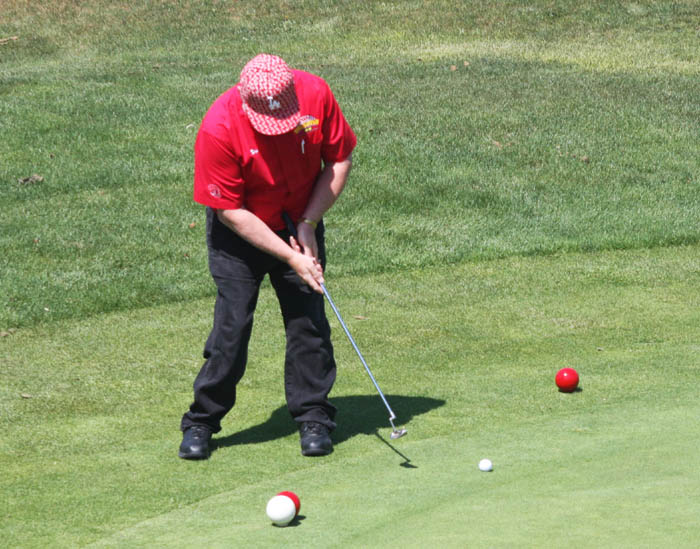 Wags tries to show em how it's done. At least it wasn't short or to the right.
The eighth hole was the Cory Kruseman Driving School hole in one opportunity. Yep, no dice, but one player was within inches of the hole!
The elusive 8th hole flag.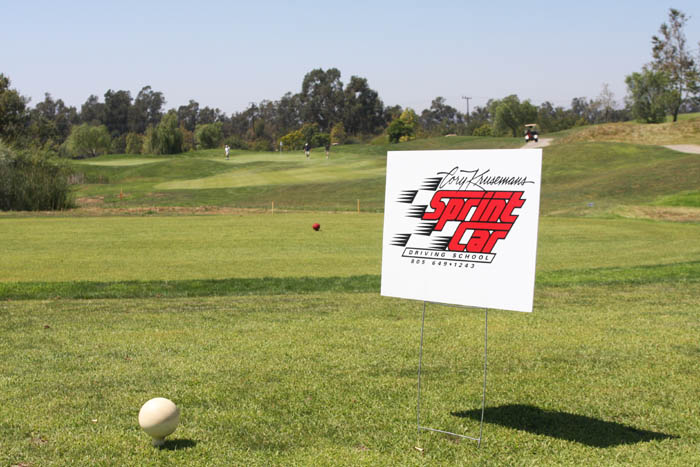 OK, tee it up.
The winning foursome with Kevin Kierce the leader.
Here are three of the four teeing off.
Another foursome whacks em'.
Troy Rutherford's foursome poses.
Three of the four hit away.
Jimmy Crawford's threesome on the go.
There hitting away here.
Another foursome ready to hit.
Here they go.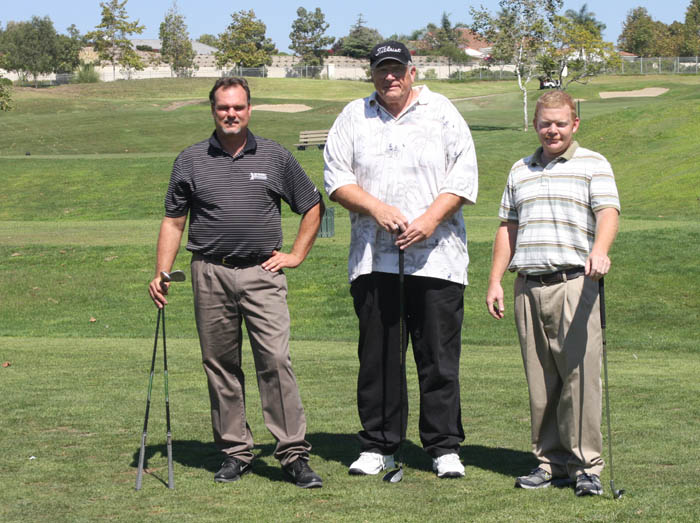 Richard and his threesome are ready.
There she goes.
Tony Jones foursome smiles.
There they go off the tee.
Jim Naylor, Tom Toutz and CLiff Morgan are three of the four.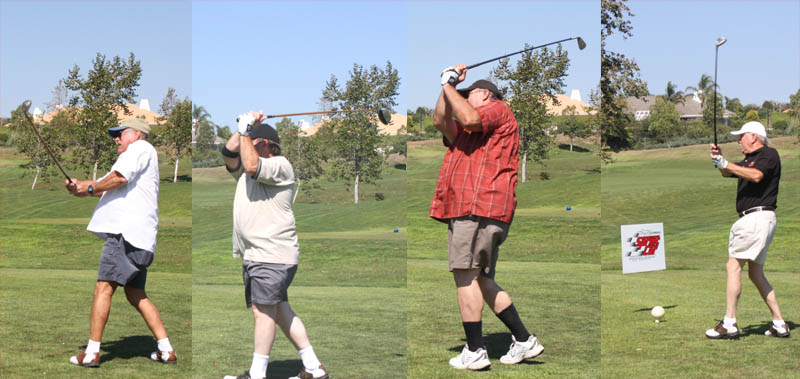 And there off.........