Gerald "Tory" Clarett
Gerald "Tory" Clarett is my oldest grandson. He graduated from AB Miller High School last year and moved to Las Vegas to go to Las Vegas Jr College and play baseball. That was his dream, but it didn't work out quite like that as "things" just happened and he didn't make the team getting a tryout that was too late to get him on the team. He plans to try out again next season, but in the meantime he plays for a local adult league team named the Sandvipers. He plays left field and is one of the younger players on the team. I went to my first game today, 4/2, and they won 11 to 8 with three runs in the ninth inning to break a tie.
Sandvipers 11 - Bombers 8
Tory struck out his first two times up, but came back with two hits, a sacrifice and an RBI in the ninth. The team is now 3 - 2 in the league.
Gerald goes up to bat.
Batter up as Tory nails a single into center.
Gerald runs out to left field where he plays.
GC ready to go.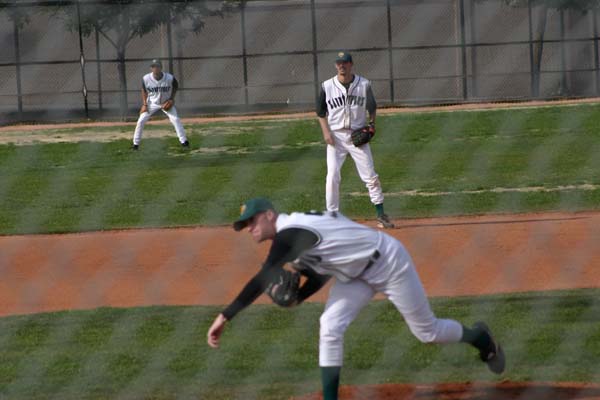 The pitcher tosses it as GC is out there waiting for action.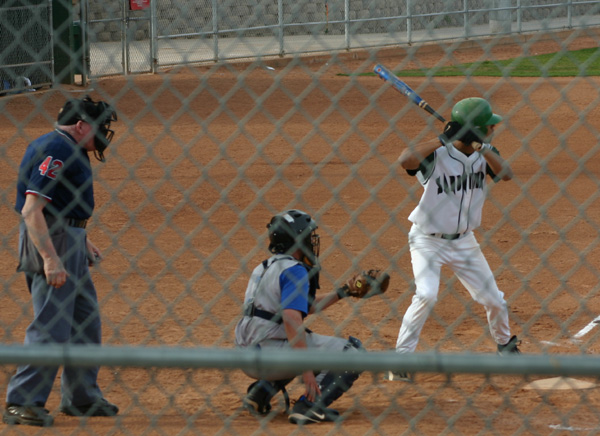 Gerald at bat again.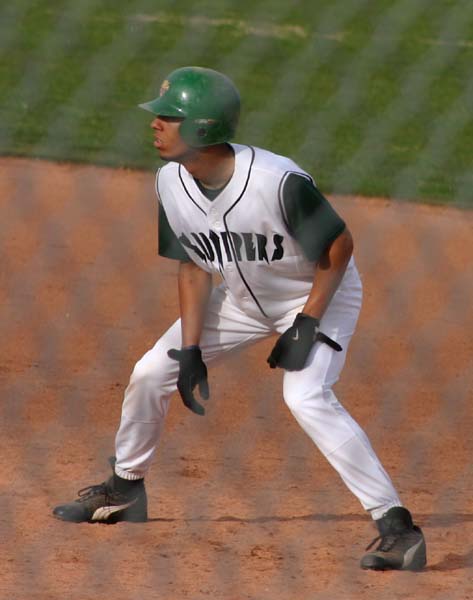 Gerald stole second on the next pitch.
He went to third on a fielder's choice.
Here he scores on a base hit.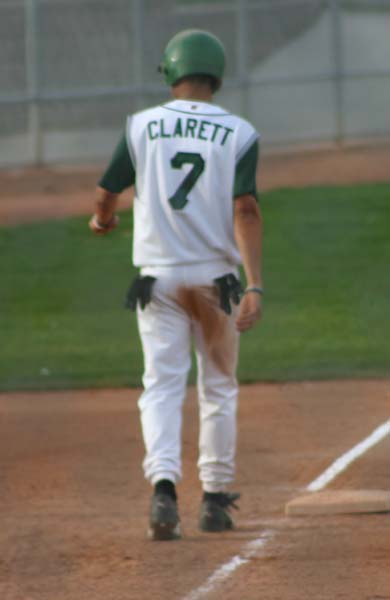 Who's on third?
The pitcher/manager Stowel became the relief artist to save the game. It was touchy when the bases were loaded in the bottom of the ninth and he got two pop-ups to end the game.
The handshake after the game ends it all.