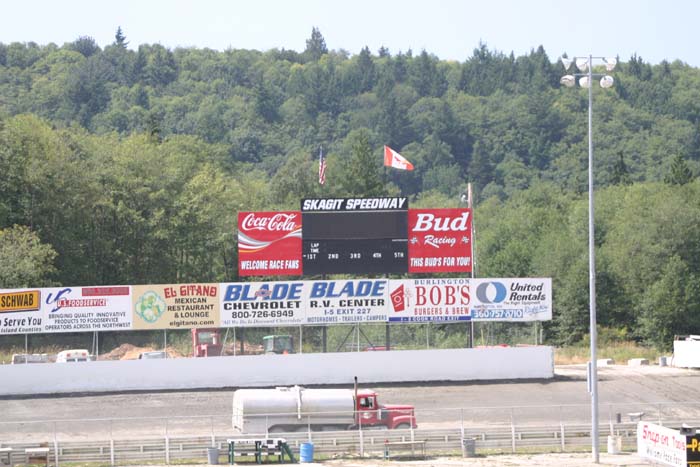 The Skagit scoreboard give qualifying times and shows the top five in each event.

The Skagit sign out front is fuzzy here but greets all who arrive.

A few cars, trucks and motorhomes arrive early as the announcers tower is straight ahead.

Down that way is where the motorhomes park. It becomes a little city/

A side view of the tower from the grandstands.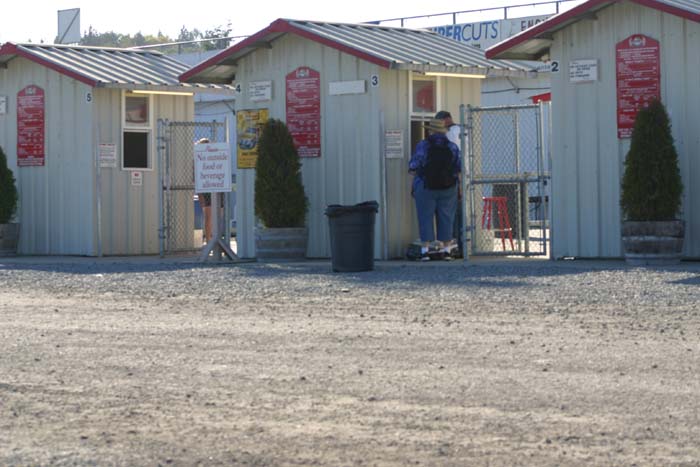 The ticket booths have signs that spell out the prices and give other info.

The promoter, Steve Beitler, is a very gregarious man. The work he has done since taking
over is very obvious. A lot of changes since my last visit in 1995. The lace looks great!

The "food zone" is in a building next to the grandstands near turn four. Inside were all
kinds of food and even ice cream. Somet6hing new is the beer garden located out next
to the "end zone" grandstands. The only negative was you had to drink your beer out
there and couldn't take any to your seat anywhere else in the raceway.

A view from the pits shows the tower across the way and the grandstands on the front stretch.

The first turn of the track.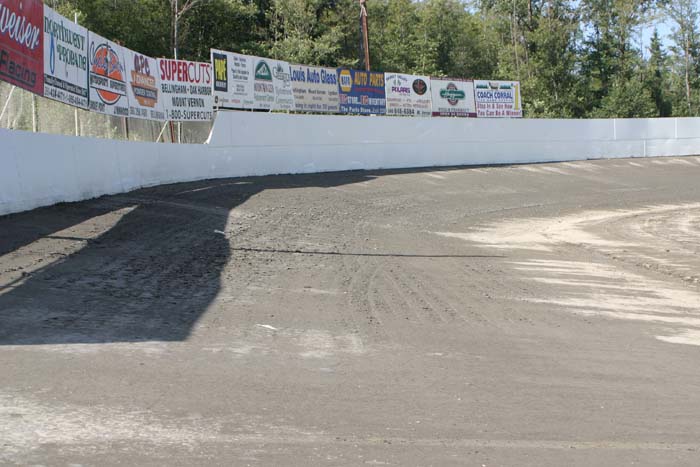 Cars come out of turn two towards you here.

Going down the back stretch towards turn 3.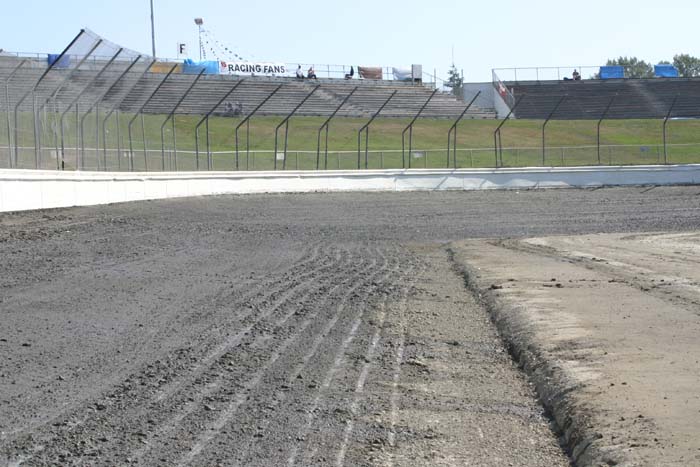 They come out of turn four towards you here.

The building in the middle of the infield houses the concessions and provides a podium
to conduct pit meetings from.

You enter the pits from the back side parking area. The trailers stay outside and everything
enters from here.

Before the National Anthem is played each race, the safety crews line up on the front straightaway.

Before each main event, the cars are lined up on the front stretch and the drivers are introduced.

The grandstands wrap back around the turn three/four area of the track.

The infield can hold a lot of cars. On one Dirt Cup I remember over 140 cars out there.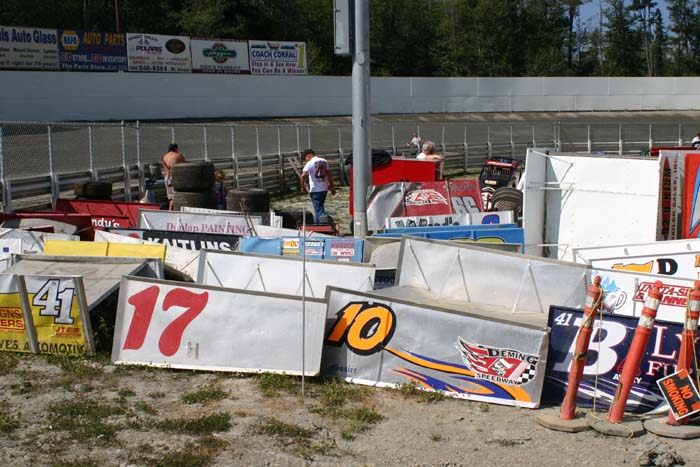 Many of the locals leave their wings at the track. Must be a lot of open trailers up here.

The winners circle is the place to end up at Skagit.

All photos &copy 2004 Mrs. Wags Photos