Scotty and his son Aj ready to get this racing thing going.
Back stretch grandstands
The section far left is the pit grandstands as the pits are behind the backstretch.
The front stretch grandstands is just like the backstretch.
The back stretch grandstands are built on this "building. Underneath is storage, restrooms and some concession stands.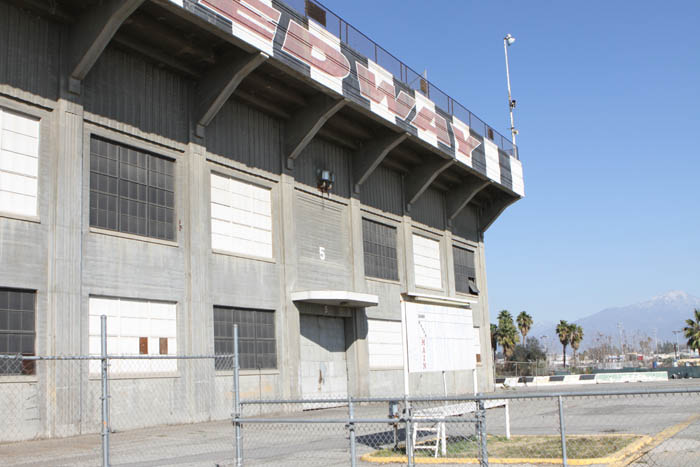 The rest of the backstretch "building".
Inspection area and the scales are right here.
The pits start directly at the scales and wrap around turn 3 outside the track
More pit area
More pit area, all paved, around the turn 3 and four side.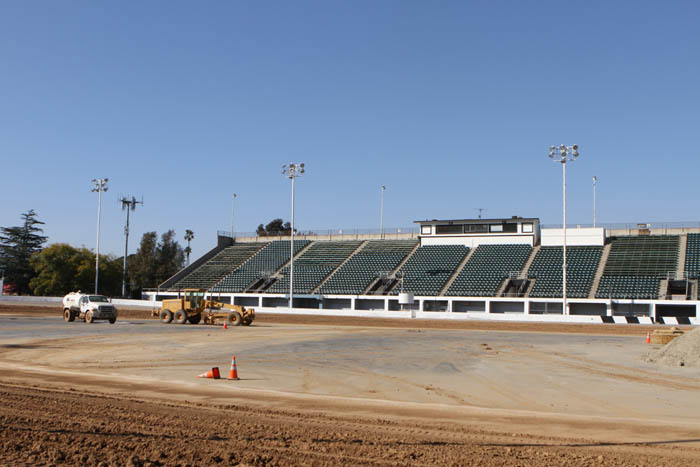 Another look at the frontstretch grandstands with the press box above it.
The scorboard is on the fence between turns one and two. This track has the look of a football stadium. I think I remember Wally Pankratz telling me he might have played football here?
Setting in the grandstand are stadium type seats!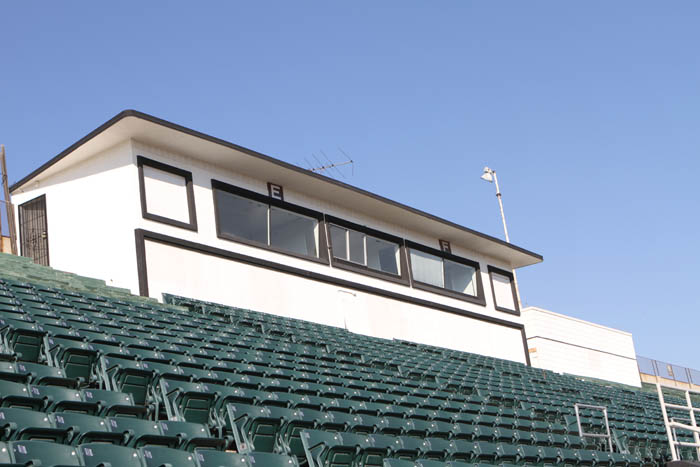 The press box has air conditioning!
The backstretch stands have those little "cubby holes" that once was where midgets pitted.
Looking down the front of the building under the front stretch grandstands
These ramp tunnels are how the fans enter the grandstands except on the ends.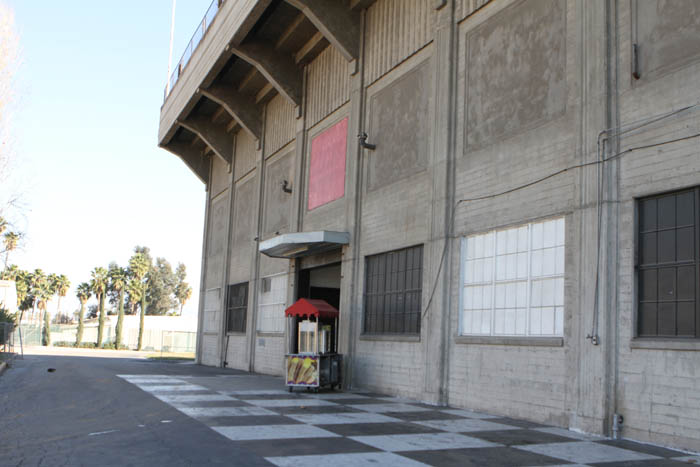 Looking left
and right of the entrance to the stands.
The turn one end of the main grandstand.
The turn two corner of the backstretch grandstand
The ticket booth for the fans
From the main grandstands looking past the ticket booth to the parking lot.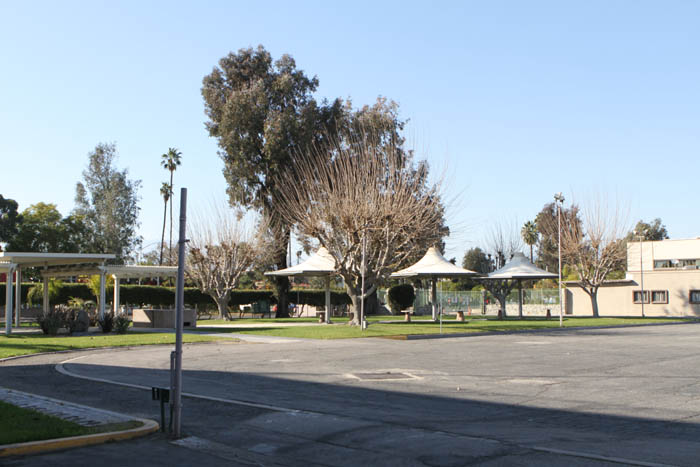 To the left of the ticket booth is a grassy are with tables and some shade to relax before going inside.