The Sheridan back yard "Garden of Eden" is special. I won't try to explain all they have done, so see for yourself!
More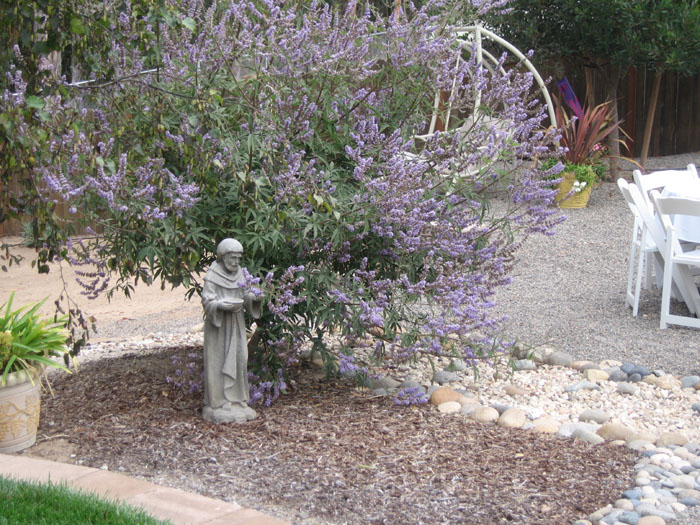 More
More
More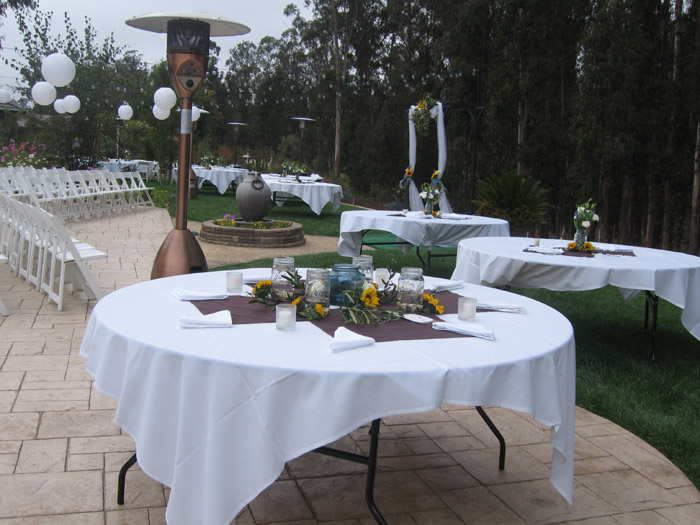 And to think Rich and Lori did all this by themselves. Can they come and stay with me for a few weeks, Terry wants our back yard to look like this.
The wedding arch was very nice.
This is a water fountain!
More
Picture yourself at the bar and Jimbo and Randy are ignoring you. For good cause, they haven't got the keg of beer hooked up yet!
There is a bartender now behind the bar and Jimbo and Randy are where they belong, ordering drinks.
Before the ceremony all is well.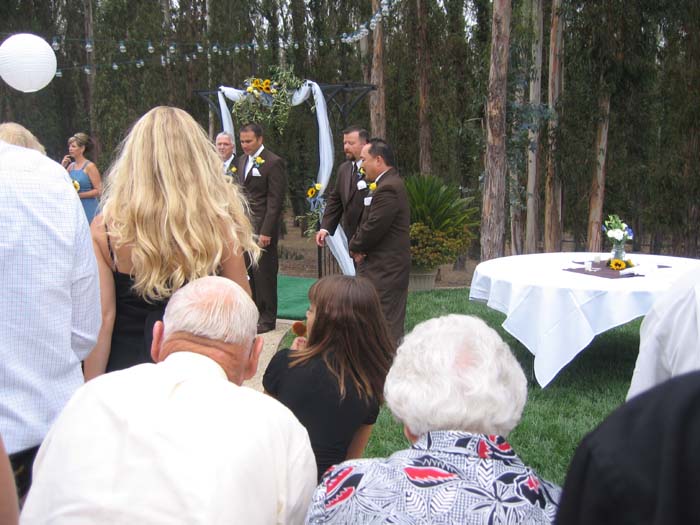 Almost ready to go. Sit down!
Mr and Mrs Danny Sheridan!!!! It was brief and very nice.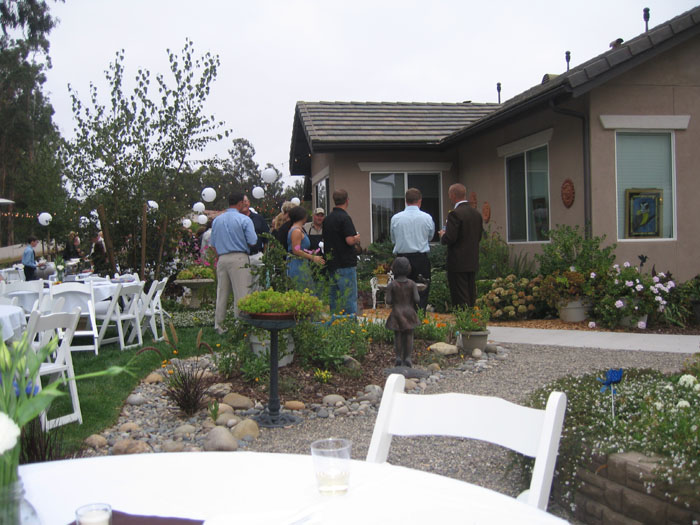 More view of the area.
More.
Julie relaxing and having a bite.
Fran up to her hyjinks.
A dapper Jim Herdrich is having fun.
Jimbo started out having a ball right away. Note the snacks in his pocket, in case he got hungry.
The bride and groom return from more picture taking.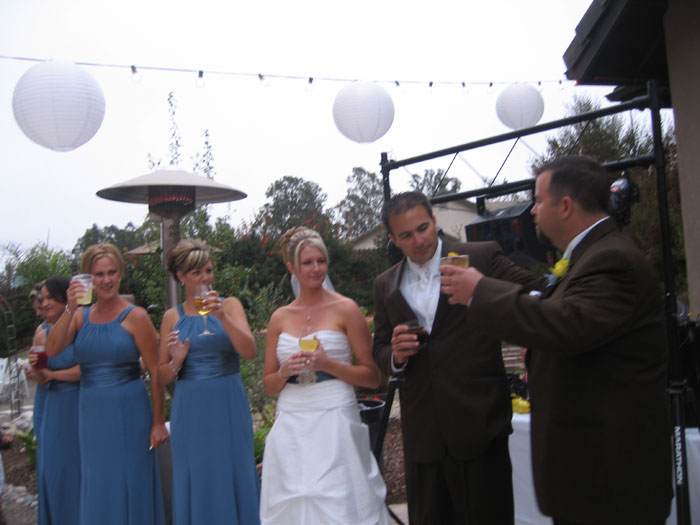 Toasting time as Brent gets it rolling!
The lovely Kacie and her girls laughing at a funny.
Rich, right, and Randy, left, wait their turn to roast Showtime.
Danny's son Blake gets in a little burst himself.
They KISS!
Danny's sister Kelly on the right and the cute crazy lady Maria on the left. She was taking her picture with the boys later without any help.
Rich made a comment to Kacie, now he is trying to talk his way out of it!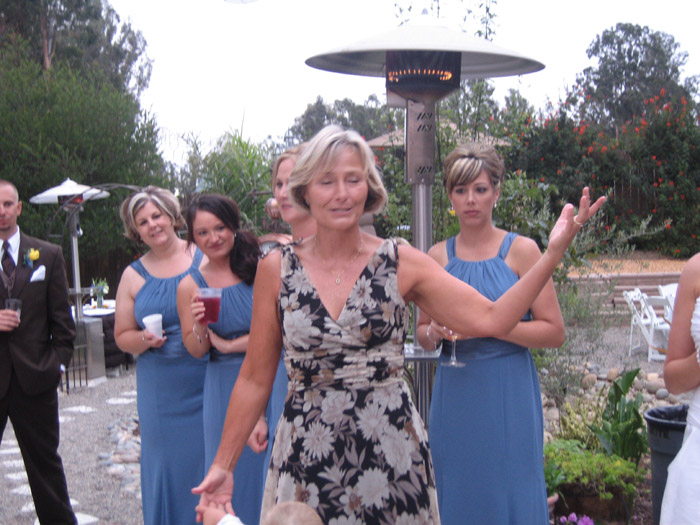 Danny's mom Lori gave her thoughts!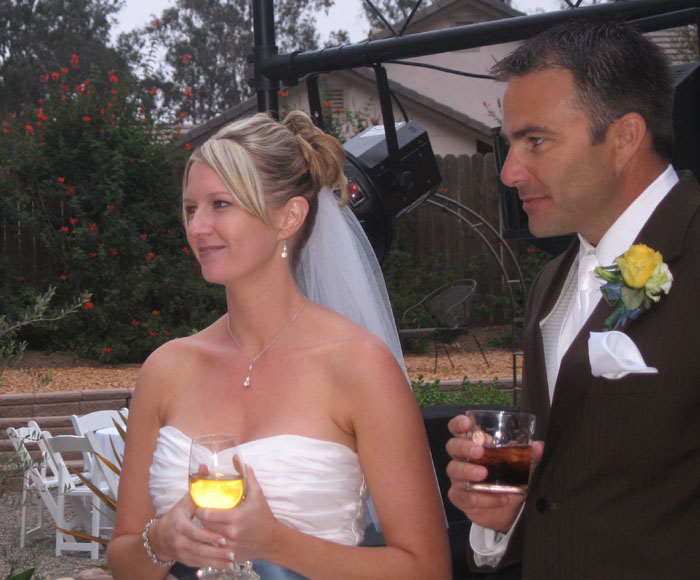 The couple listening to the fun. It was all about them, as it should be!
One of Danny's best friends Brent. He cooks chicken and tri tip at Santa Maria races for the Kittle Motrosports Krew.
Danny's cousin.
Danny, wake up and speak.
Randy and Julie, a lovely couple themselves, having a good time.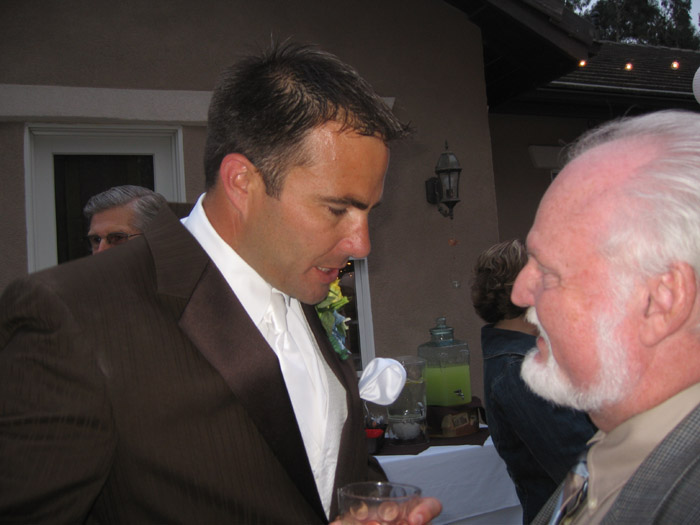 Danny and some grey haired old guy.
Kacie with a dirty old man, Jim.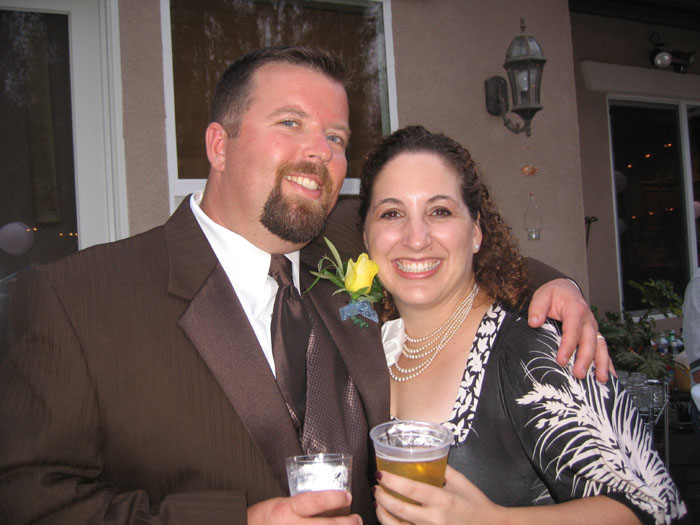 Brent and his wife Nikki.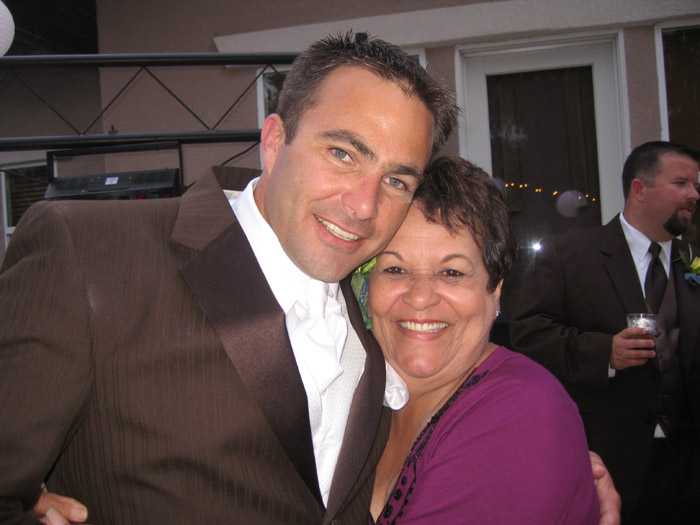 Danny and Flo, er Fran!
Steve and his wife Rosemary.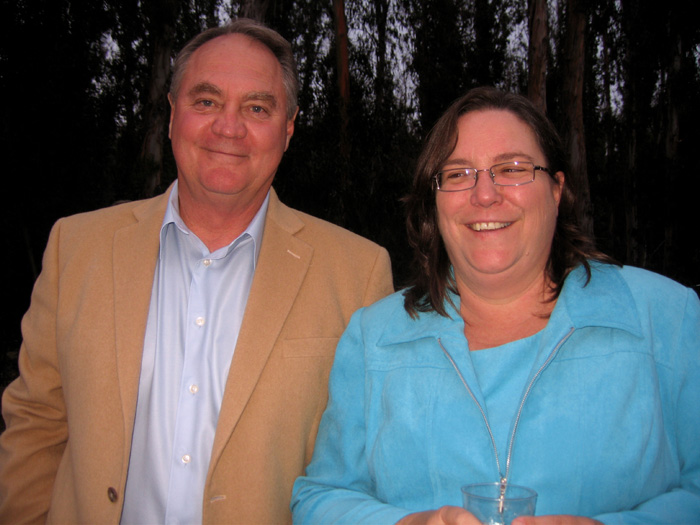 Dennis Sr and wife Mary Anne.
Paul and his lady Rose.
Looks like Danny is enjoying his wedding cake courtesy of Kacie. Good shot.
Got some for me big boy? He did Ok, as they both came out smiling after this battle.
Flo (Fran) and Sharon bookend some old prospector from gold country. He just came in from out of the cold!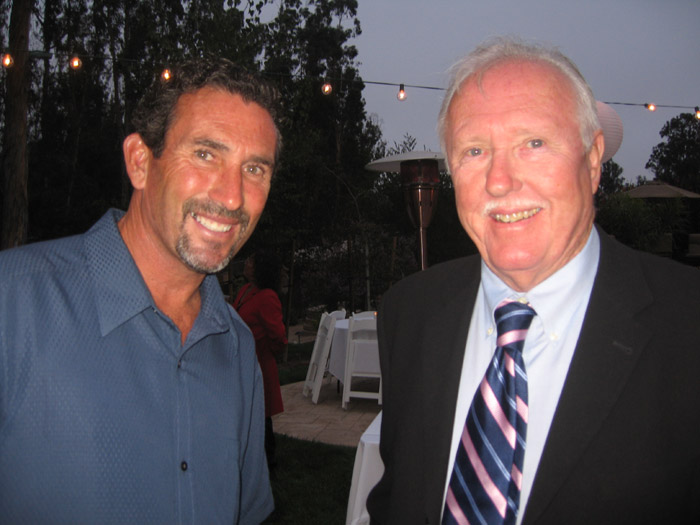 Jim and John Lord
And she said "let's renew our vows", and he said "done deal".
Randy gives Wags a big smile.
Jim and Fran with John.
Jeff and Sharon hawking attention, well at least not Jeff as he is the quiet one of the pair.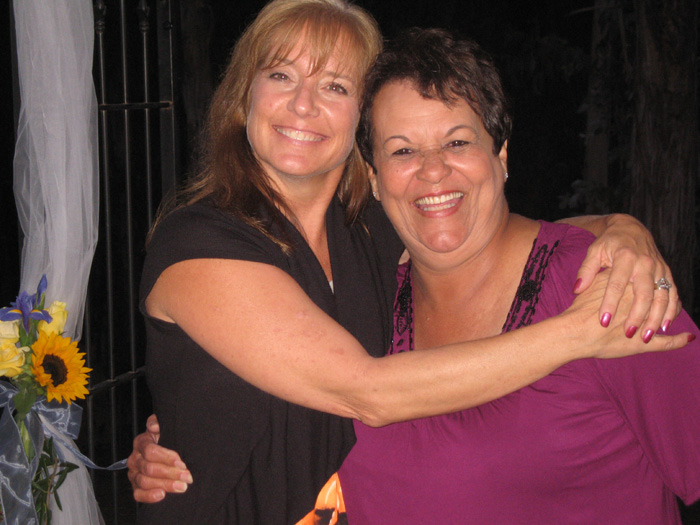 Sharon and her best friend Flo...........
Lori and Nancy doing the bump.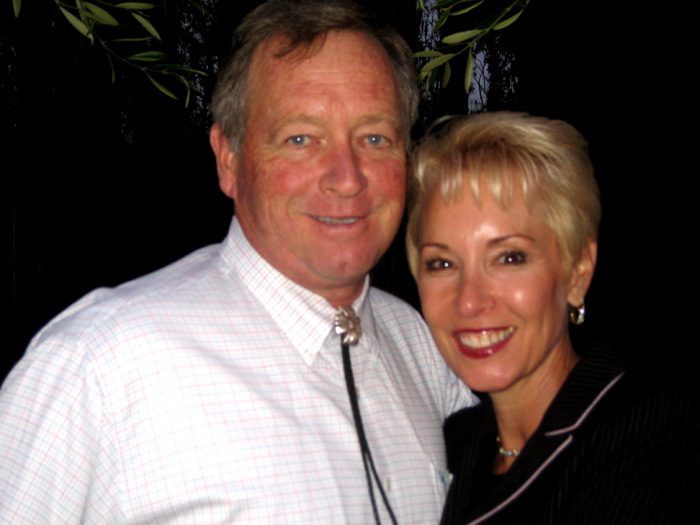 Brian & Chris Kittle.
Kacie and her grandparents?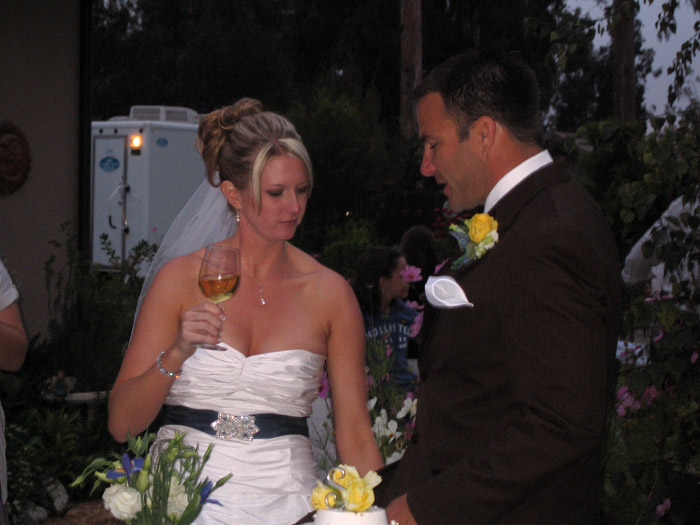 Danny and Kacie
And the dance of love.
Blake dances with dad and grandma.
This little guy, Kade who is Danny's nephew, was better than some of the older folks on the dance floor.
Chris and Julie watching the Herdrich's at work.
Hand slapping makes it a "country ho down", right?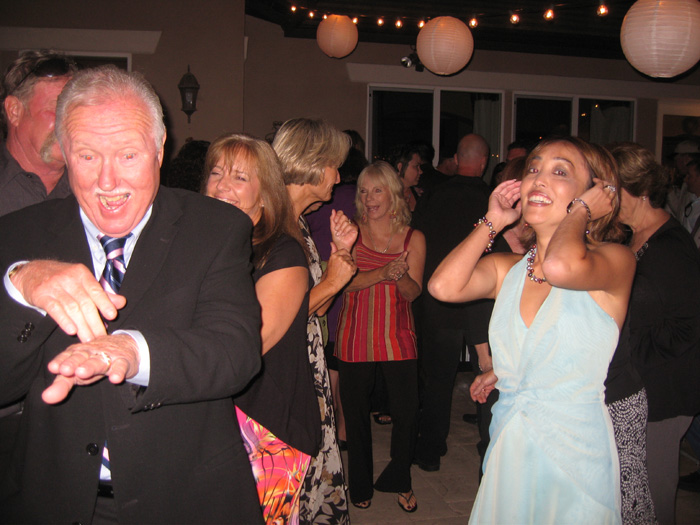 I don't know, it must be that new dance "the sky is falling".
Jimbo is still going, like the ever ready battery bunny. He did miss breakfast though?
Ralph and Nancy get down!
The subject? Probably stagger, as in some of these dancers were really staggering!
How does that song go "2 for you and 2 for me, and everything will be fine, baby!" Fran and Julie doing it up.
Steve, Dennis Sr and Rosemary. Only Rosemary looks like she is jammin' it up.
They are dancing! Chris and Brian, go go go!
Sharon finally caught Jeff alone!
Danny's cute sister Kelly with her son Kade?
Laurie's mom Dorothy never was on the internet before, but she was anxious for it to happen.
Jim and Carson, Brian and Gary Kittle's father!
Dorothy and Kacie visit with Janice, Lori's sister.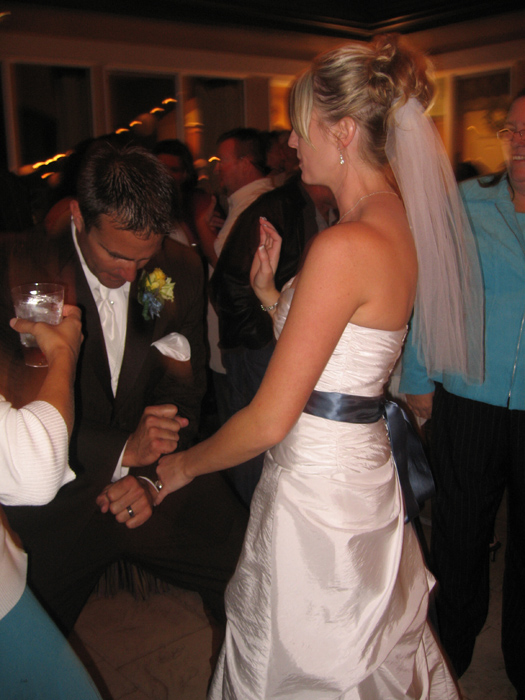 Danny and Kacie doing the mamba. Maybe not!
Dorothy and Janice still having a ball.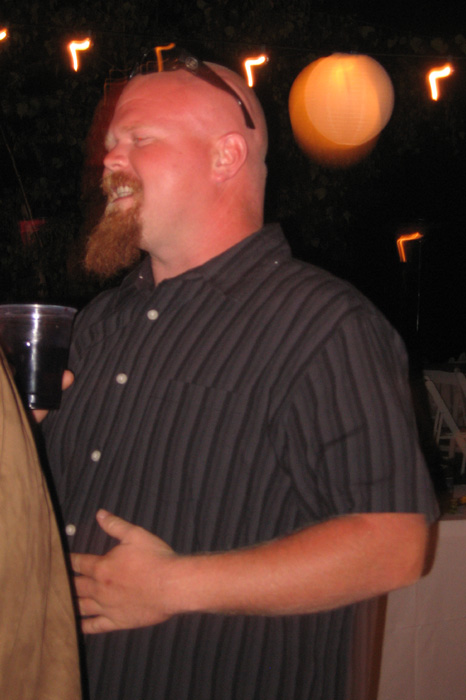 Here's Chad! Son of Nancy and Ralph. And a valued Krewman on the Kittle Motorsports team.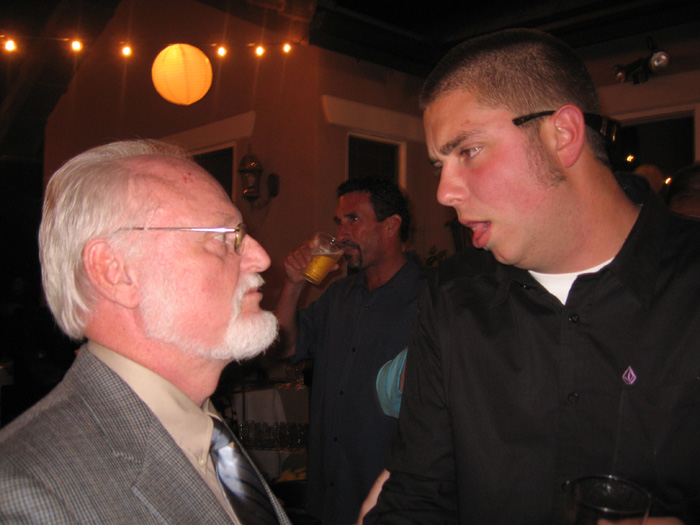 Here's Dennis "the Menace" Howell giving Wags a story.
Here he is smiling for the camera.
It's a hold-up!!!! No, it's just the YMCA song playing the crowd into a frenzy.
Bruce, Dorothy and Randy chatting about a funny story. When Dorothy met Bruce brome Jr, she asked what he did. He said he was Danny's competitor. Her next question, "why did he invite you?" Yahoo!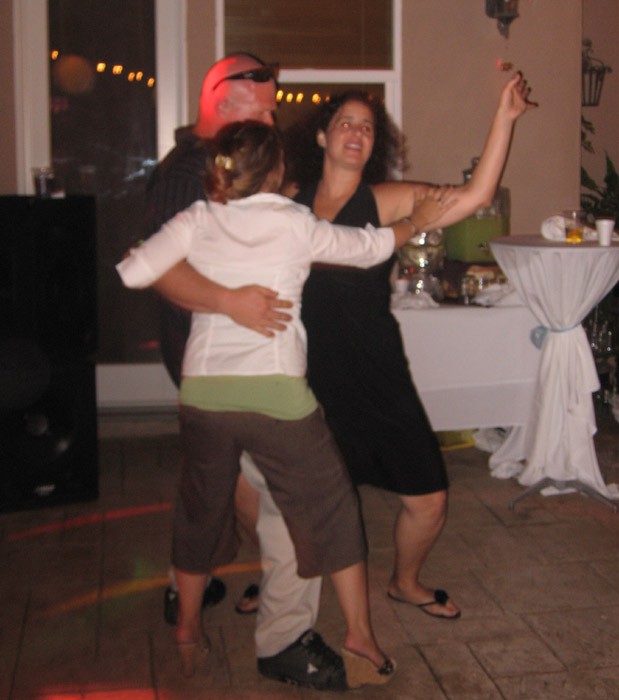 Looks like Chad is dancing it up with two ladies. Double your pleasure, double your fun!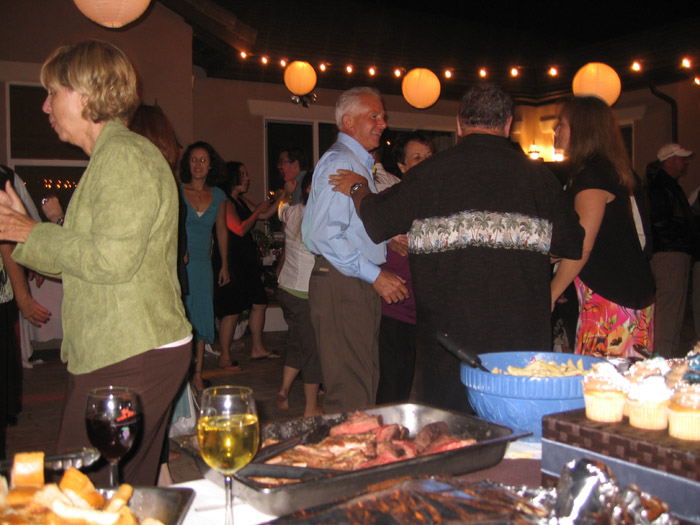 You can always tell a good party by how much good food and booze there is. There was more than plenty of both and it was all good!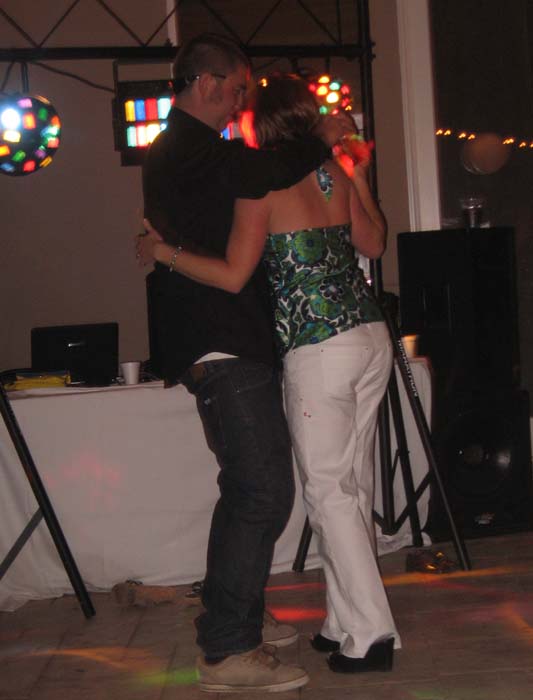 As the 11 pm bewitching hour (curfew) neared, Dennis was dancing with this very cute girl. It's the last we saw of him until we left the party. Everyone say good night all!