I've known Marv and Sherri for a long time. Sherri once worked at PIR in their office watching things very carefully. Marv is known for his creative talents and here is some of his handiwork. What a beauty this car is. Why dosen't he make me one? Actually I once bought an unfinished t-bucket way back in 1978 that I drove around the neighborhood without plates until someone wanted it more than me. I paid $1500 for a primered model just like Marv and Sherri's, but it needed an interior and most importantly, a registration title. Anyway I got enough out of it, because I knew I wasn't working on it, to buy Mrs Wags a new Lincoln Mark V outa the deal. I regress as These two, and generally Sherri, have been around our Phoenix Wagtimes meals and racing at Manzanita for many years. Sherri has been to the Wagsdash and even came on an SCRA tour years ago. So they have a lot of racing in their blood and she is a Vette driver as well. I have never been blessed to see any more than pics of Marv's work, except for an old car they came to lunch in once, so it would be interesting to tour his garage and talk about his history. They like racing and this beauty is one I'd like to drive around town myself. Maybe I'll add some pics on his work in the future, eh Marv?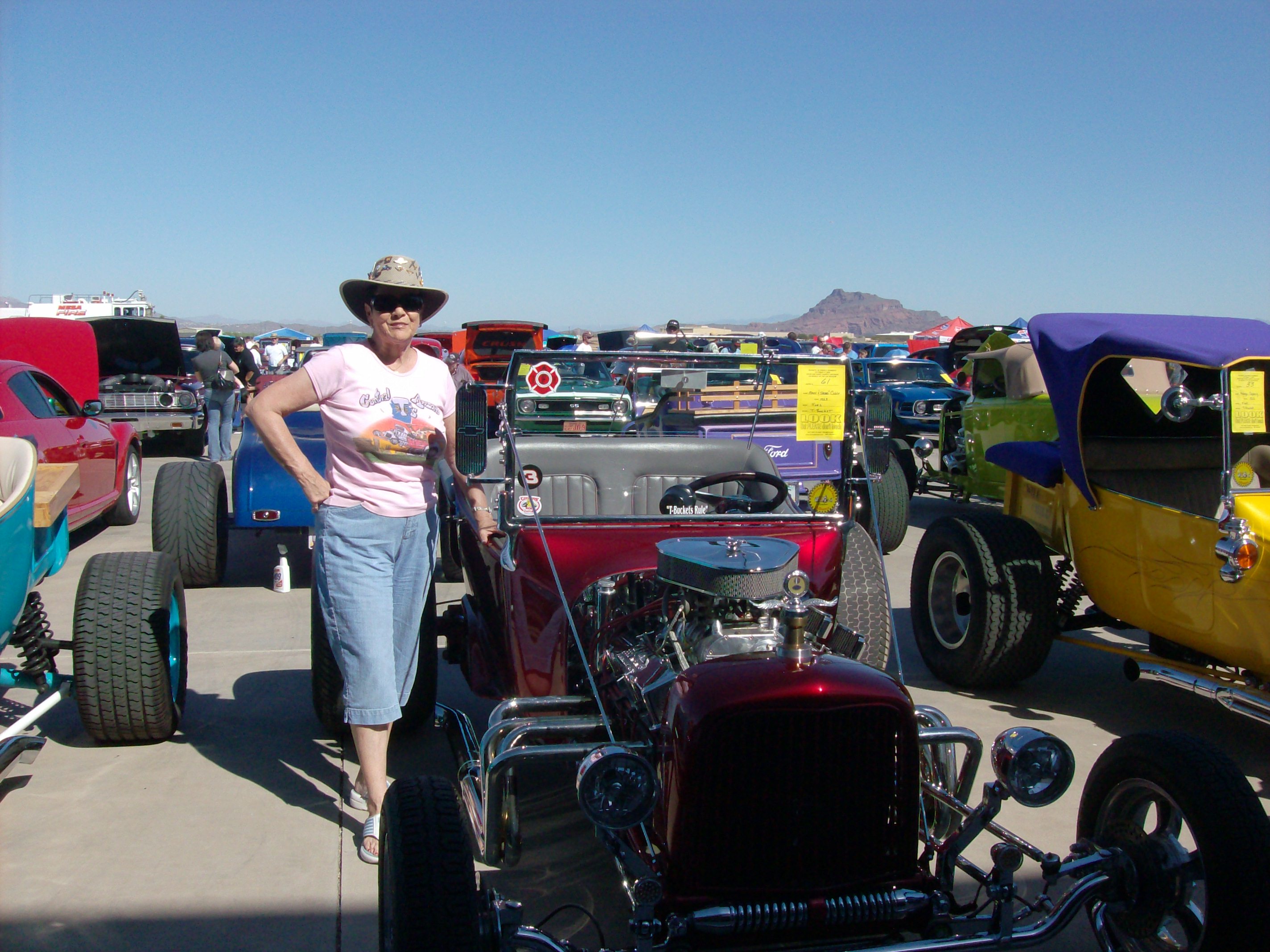 Sherri
Marv
All these pics by Ellen Ellis.
Sherri sent me these 3 pics of their 61 Chevy that is for sale. They want $30,000 and no trades. It looks like a beaut!