Mrs Wags also took some pictures during their stay. SO her views are different than mine in some ways.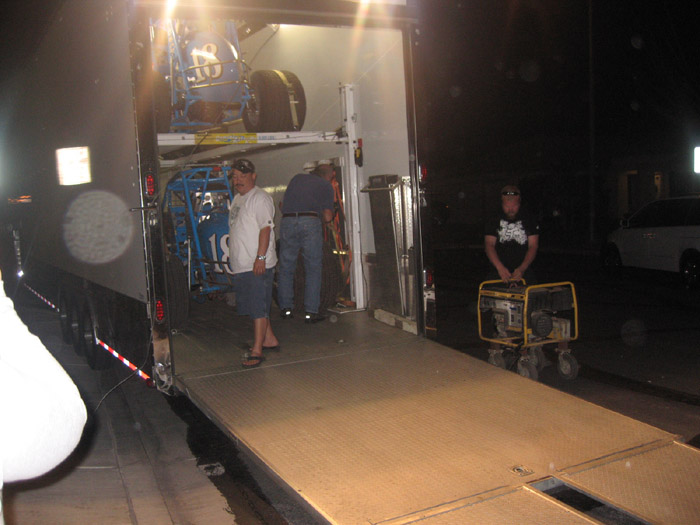 The trailer is open and ready to show off the little blue bugger.
Tory holds his daughter Isabel as he awaits the car showing.
Paul and Randy get the car rolled out.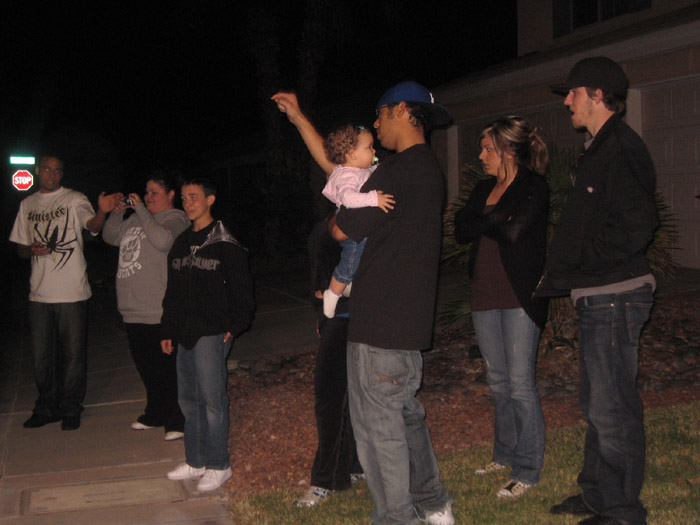 The family awaits the excitement of a race car at Pa Pa Ken's house.
Jordan and Hunter are ready.
Isabel wants the keys.
Christophers girfriend Amanda climbs in.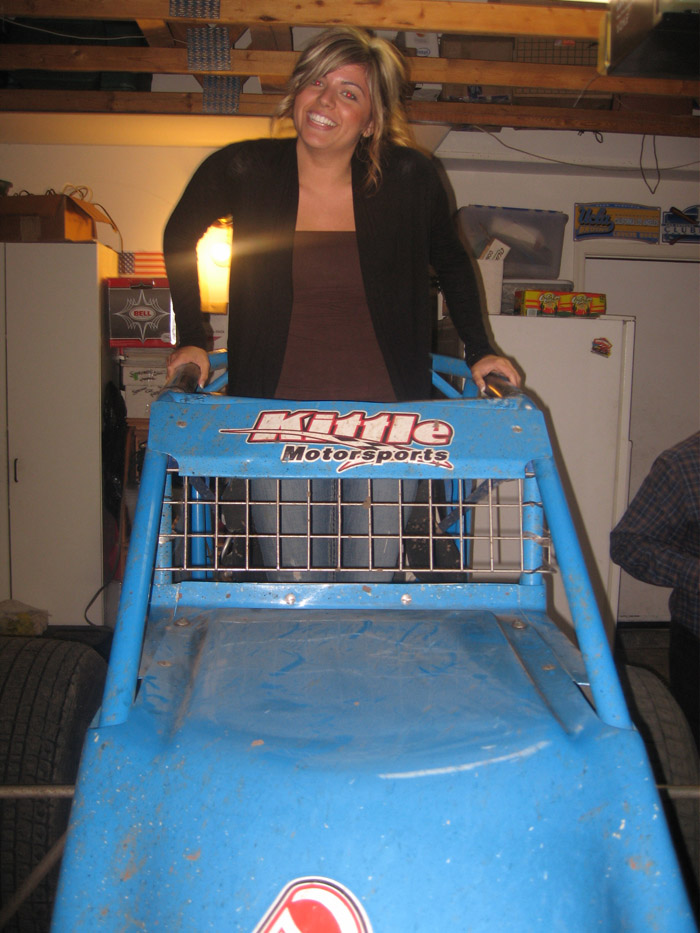 I think Amanda enjoyed it.
Hey look at me, I'm a racer chick.
The hauler in the dark!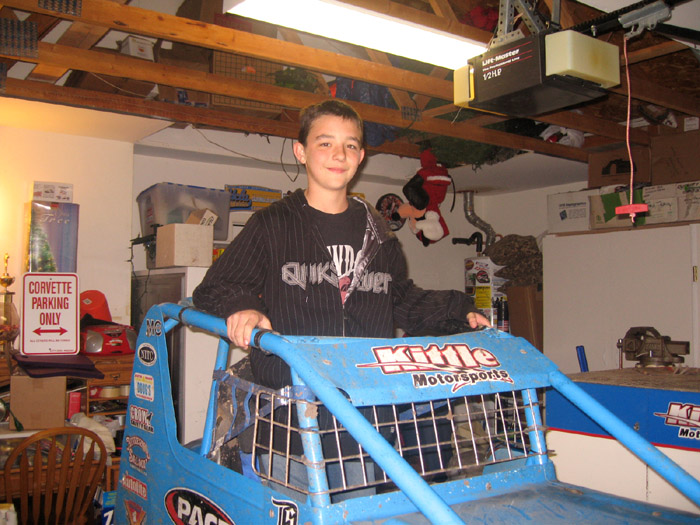 Hunter is smiling as he climbs in.
Hunter says lets go!
Tory climbs in.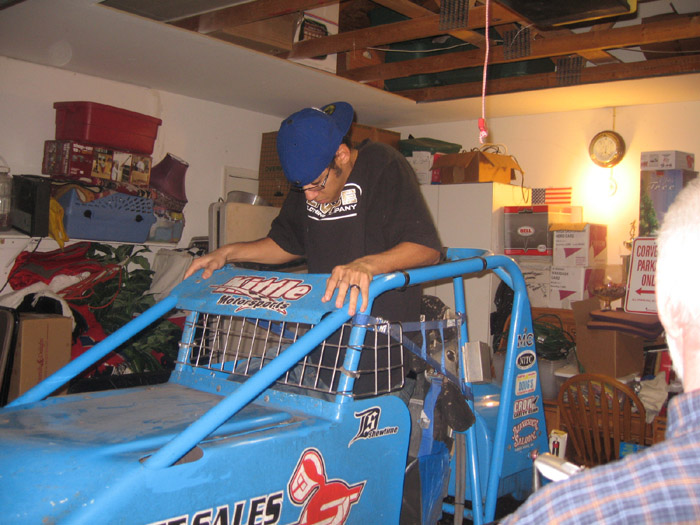 Tory sticks his long legs in the cockpit.
Does he look ready? I guess!
Paul and Randy engineering the rear end that they broke at Manzy.
Ralph is working on the stripped car.
Boy, that thing is long!
Our cars are parked across the street so they have plenty of room to maneuver.
Notice the slide out on the toter where Paul was the night sentry to protect the rig.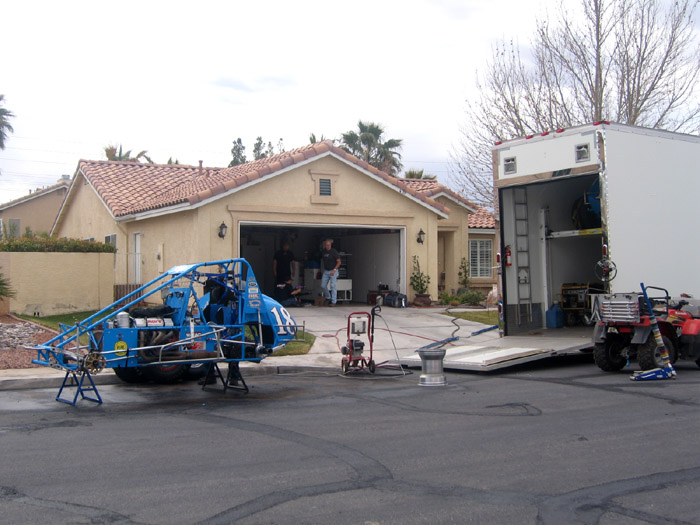 The view from across the street.
The trailer is spacious and has everything a race team needs on the road.
Paul and Randy still working on the rear end.
The pit tool cart is packed.
Work continues as Randy and Paul have different assignments.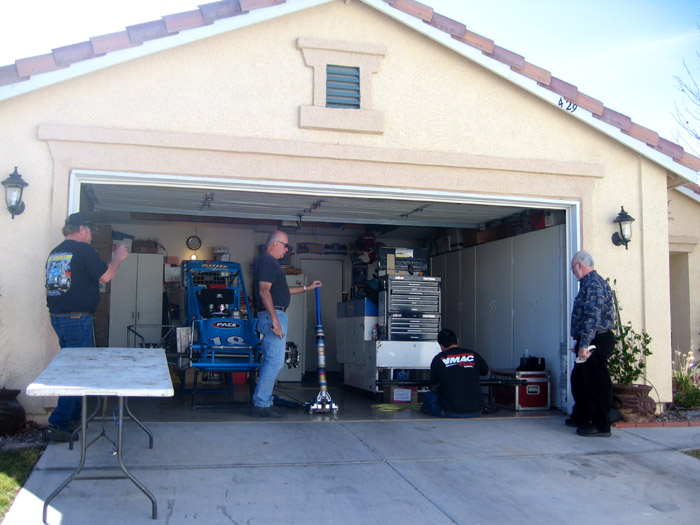 Wags keeps an eye on them.
No, those palm trees are not from Ventura.
Alas, soon they will be gone and the fun over. We had a blast, come back again.