Xmas 2009 had two entrees. First the left/right event at "Uncle Robs" house, then the Xmas package adventure at daughter Tracie's.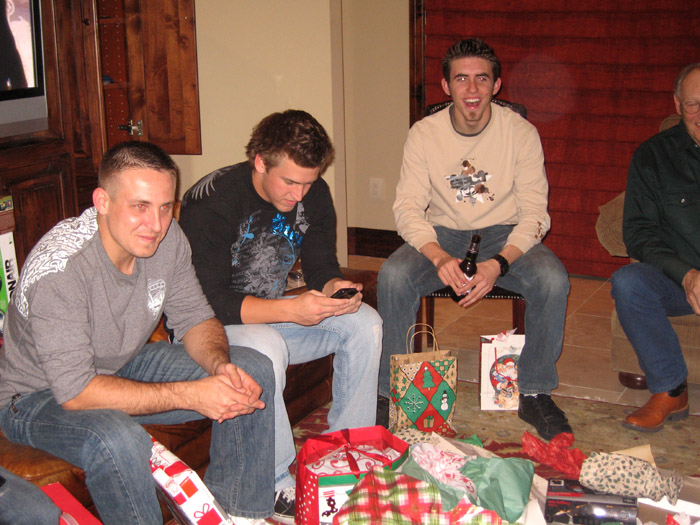 Christopher getting a charge out of left/right game with Cory and Jesse.
What did Whitey and Missy get?
Robert got something good?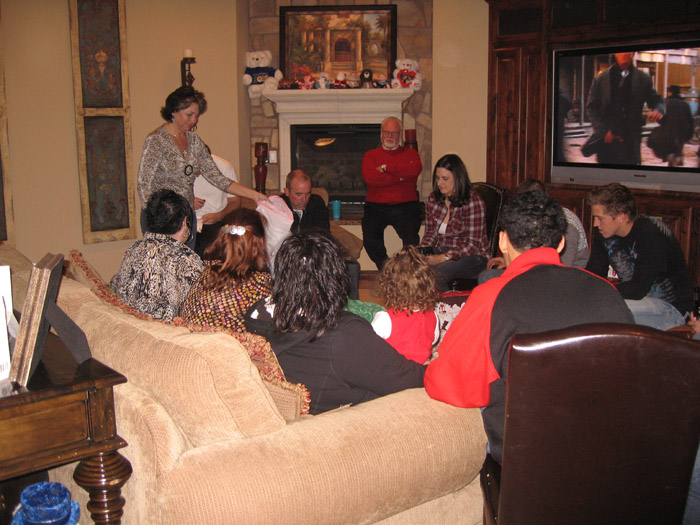 The family that packages together, stays together.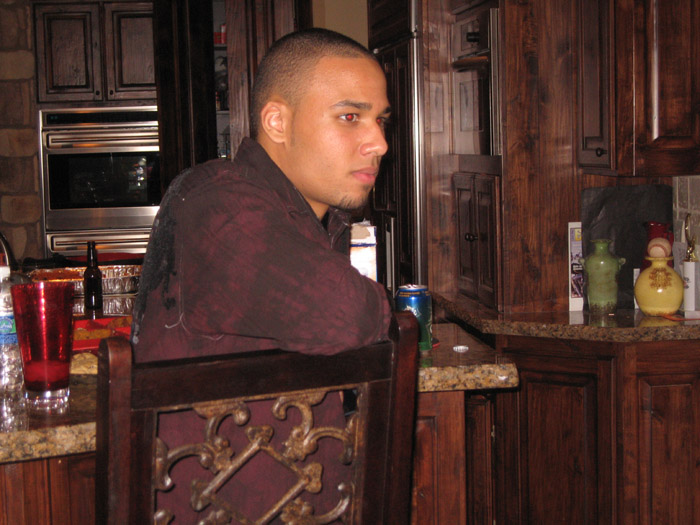 Jordan keeps his distance from the silly game.
What did you get?
Isabel in green.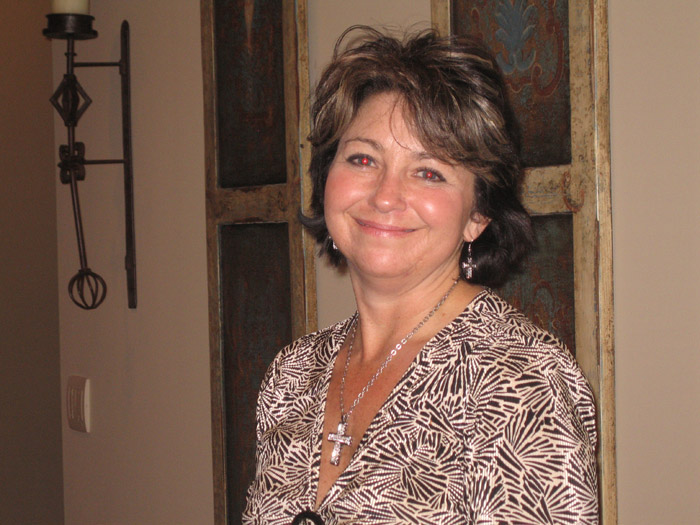 Missy says what fun!
There's Isabel.
Rob gets busy.
Tracie is jealous of Rob's stuff.
Two gun Trevor arrives.
Now for Xmas morning
A tree and a few presents?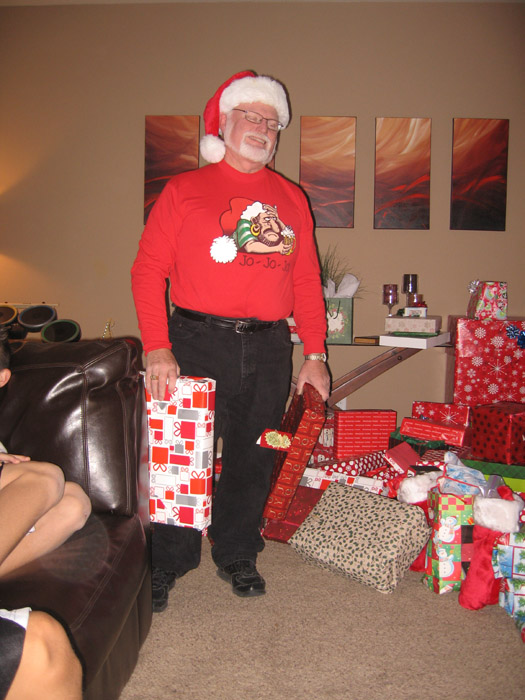 An older St nick doles out the presents.
See if you can find me in these, Whitey.
Hunter just dreaming.
Christopher and Trevor wondering if there is any booze under the tree. For Trevor, yes Capt Morgan!
Jim and Lisa came from Nowata, OK to be with the family over Xmas.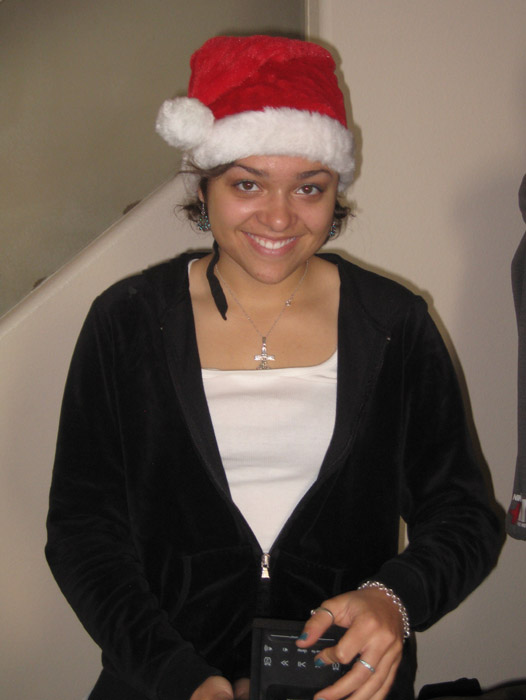 Brianna gets into the spirit.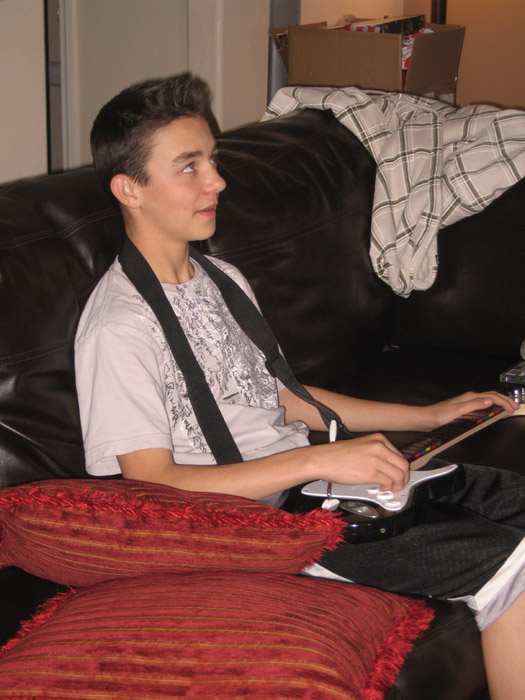 Hunter gets into the music making????
Whitey cooks bacon and Pa Pa Ken's eggs are cooking.
The band starts it's magical (?) musical interlude.
The music heats up.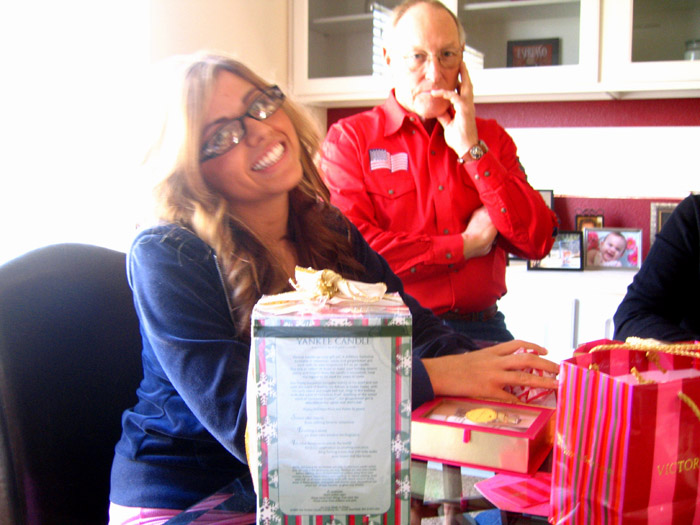 Miss D'manda and Pa Pa Jim.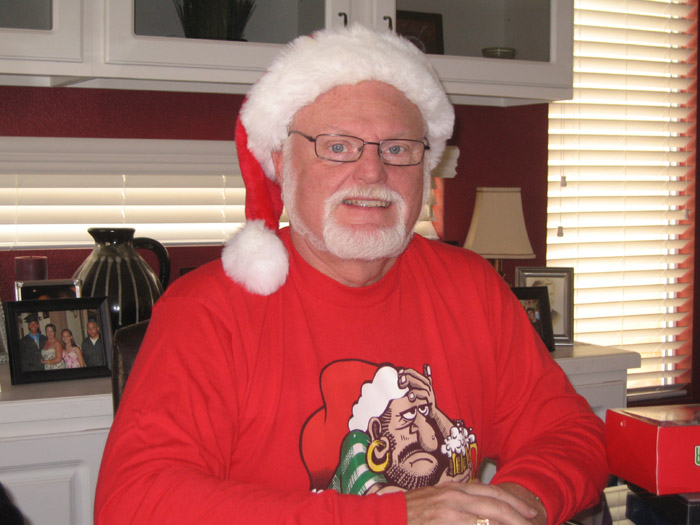 Whoa, is this Mr Claus?
Although Isabel wasn't here early, when she arrived, she didn't waste any time.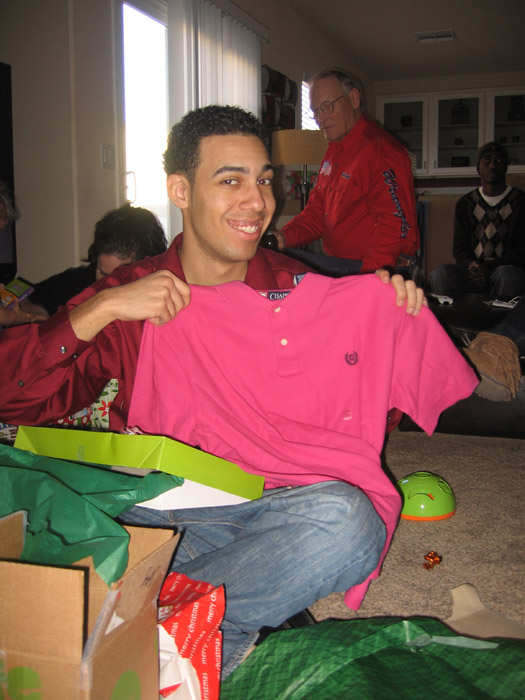 Tory looks good in pink!
Let me read to you, Pa Pa Ken!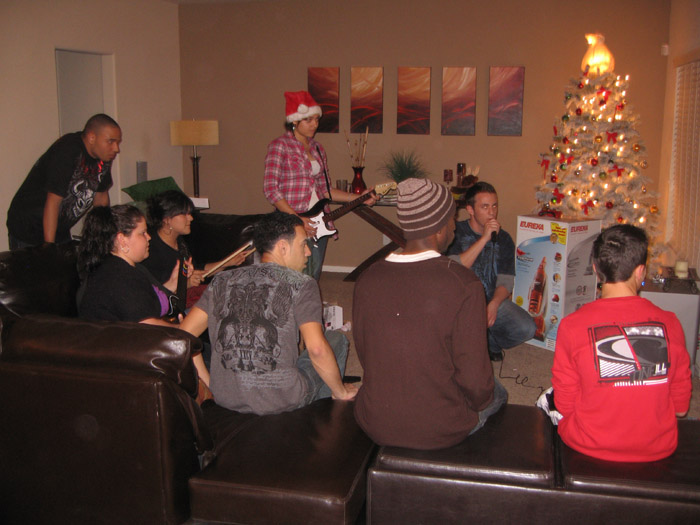 Band on the run!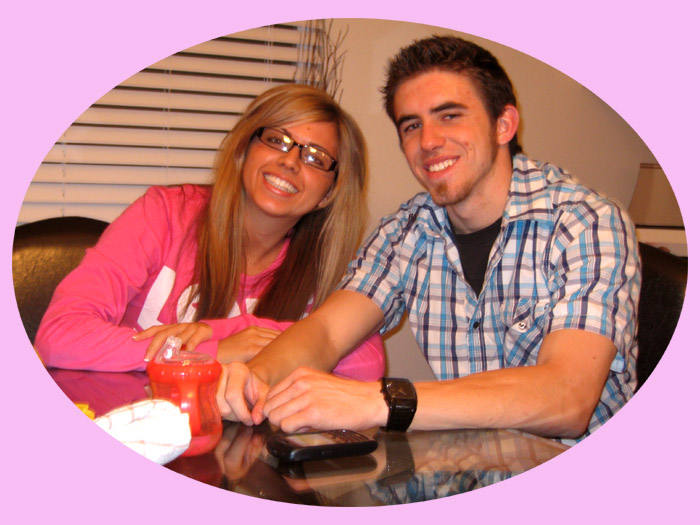 Amanda and Christopher and a Xmas cheer.
Another Xmas done.