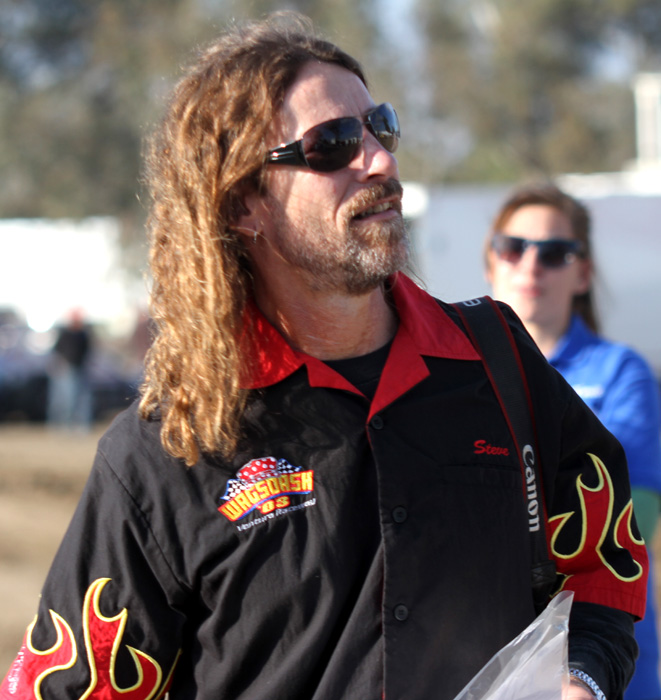 Steve Lafond in his Wags duds.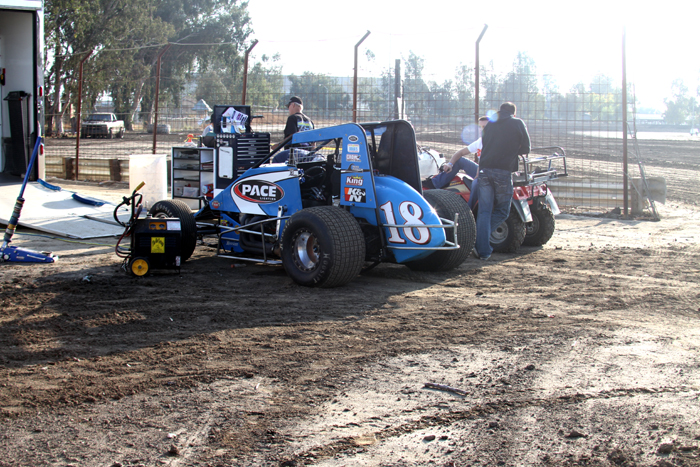 Danny Sheridan and the Krew get ready.
Livi Jones and Danny Faria.
The champion Mike Spencer gets ready.
Troy Rutherford's 11.
Nic Faas and the Alexanders are lookin ready.
The Williams cars of Ripper and Cody.
Wags puts some polka dots on Jerry Welton's car.
Happy birthday to a young Tom Sertich.
Wags wonderful working girls Krista and Mallory did a super job on 50/50 ticket sales.
A long view of the back side of the pits.
More view
and more
A group talking
Hal working in the Moose trailer.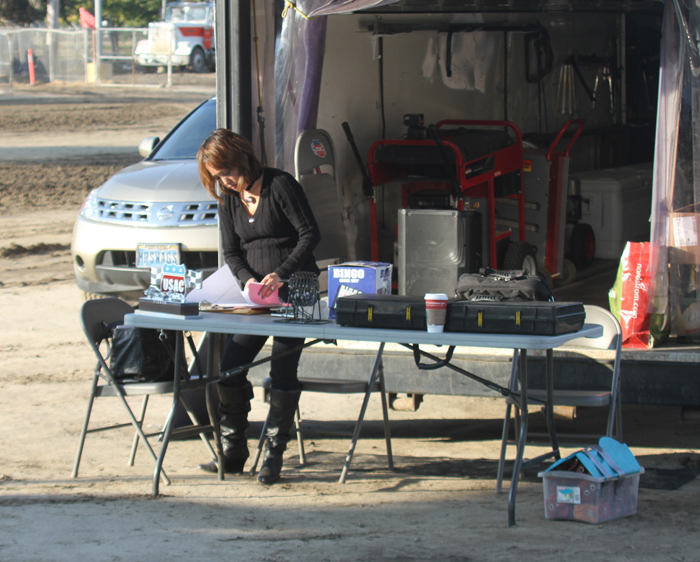 Julie at work.
Chris Windom
Scoreboard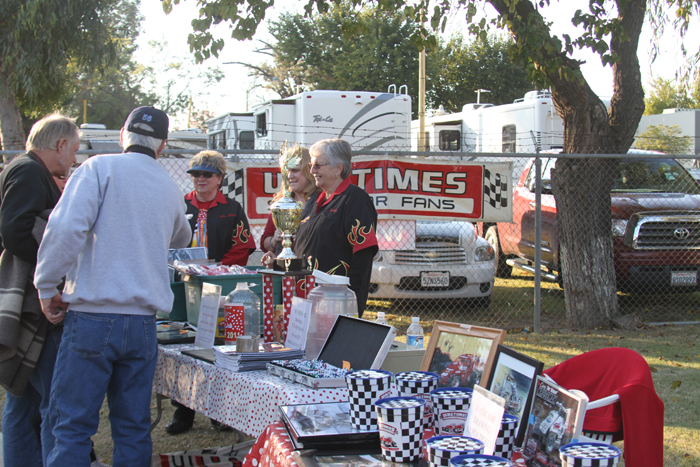 Wags booth in the daylight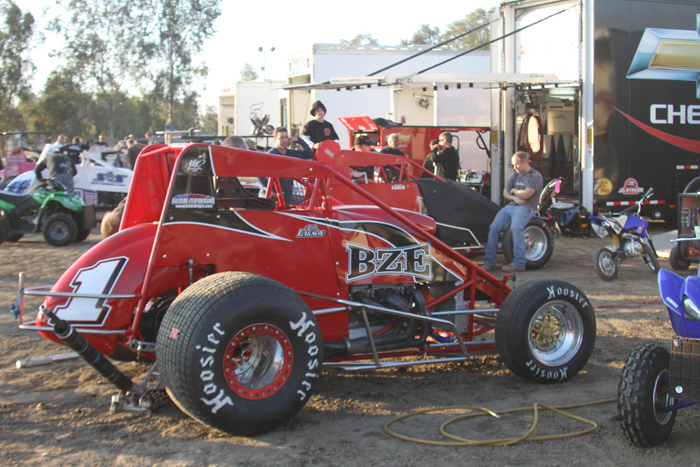 Kyle Larson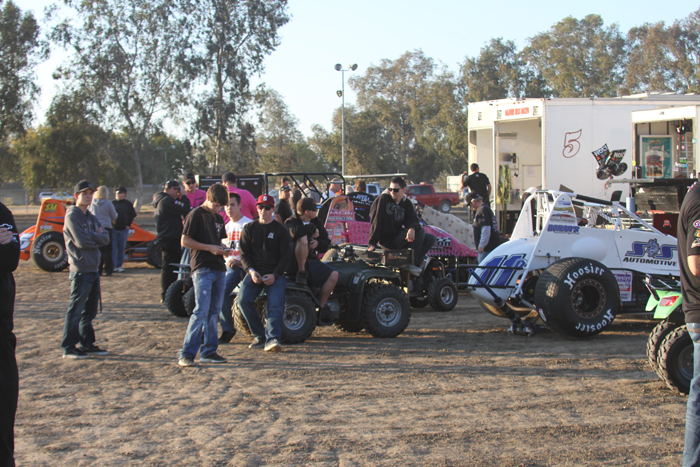 Ryan Bernal pit area
Brett Roa working in the trailer.
Jerry Welton
Jerry Welton again.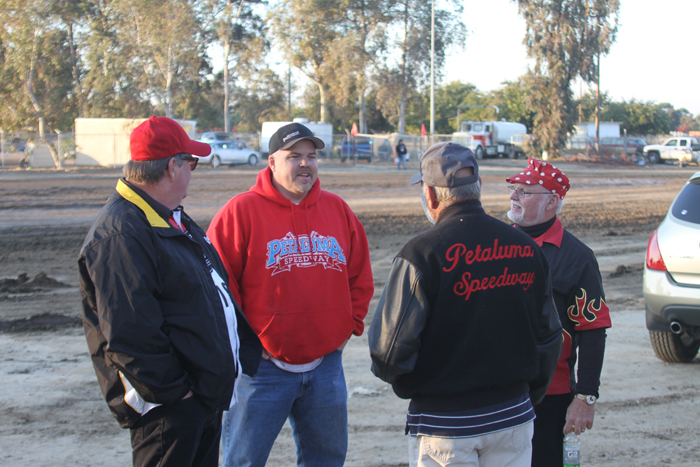 Wags with John Soares (Petaluma) and Sammy Bahr just talking.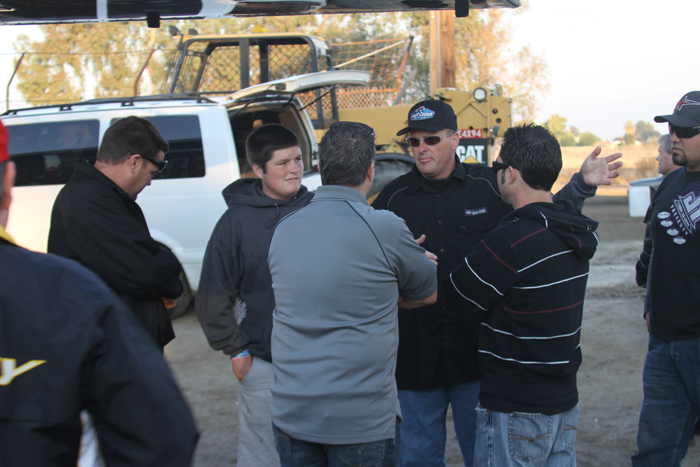 Santa Maria promoter CHris Kearns holding court.
The pit meeting.
More of it.
And more
Cory and Sara Ballard. She didn't know what to do with me and my polka dots? But she warmed up later when I handed them the $$$$$.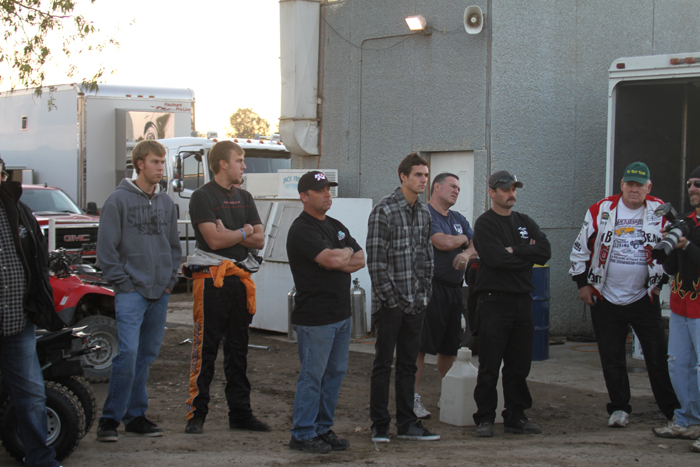 More pit meeting
National pit boss Dick.
Marty Hawkins and his dad.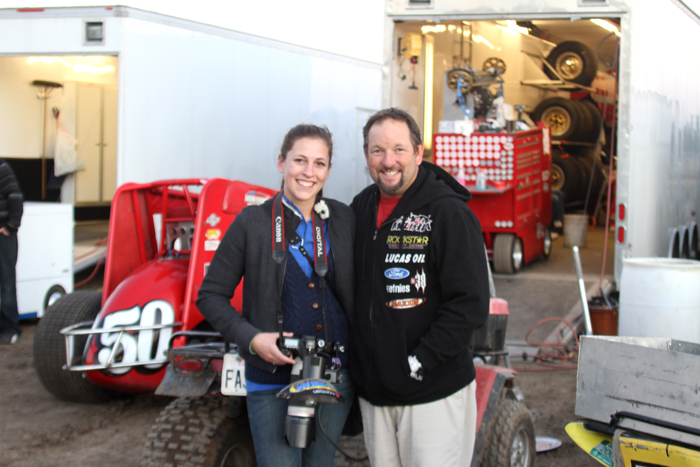 Korie Lafond and Cory Kruseman.
Cory Ballard
The WAG$CA$H Champion Trophy from Trophy Dave.
The Lafonds, Steve, Kim, Koria and her beau Andy.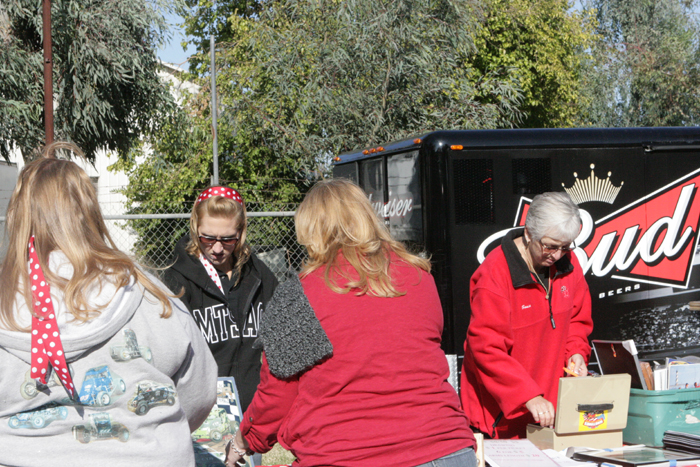 Wagtimes workers at work.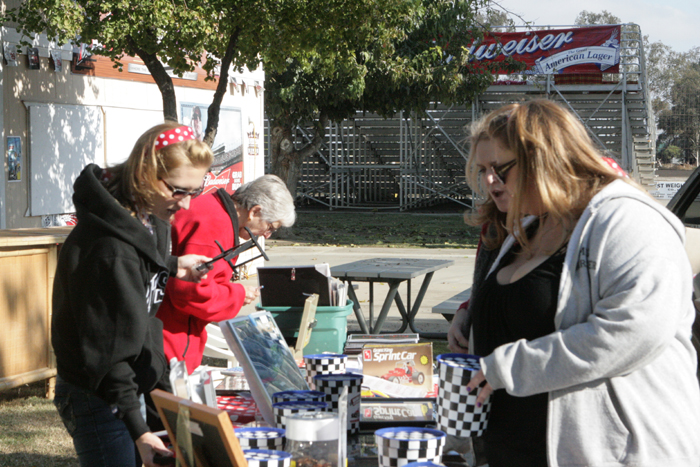 And more.