Bruce Douglas entered the pit-stop competition again this year.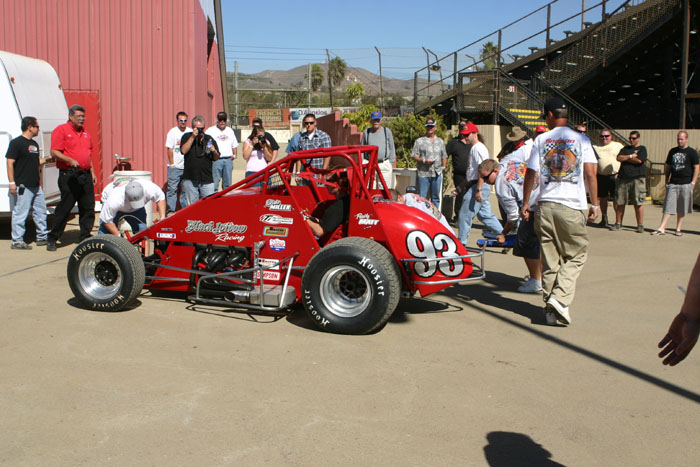 Blake Miller and the Gardner clan tied the Kierce team and a rolloff occurred. Kevin's team prevailed over the young lions, but I heard a wait till next year.
Push!!!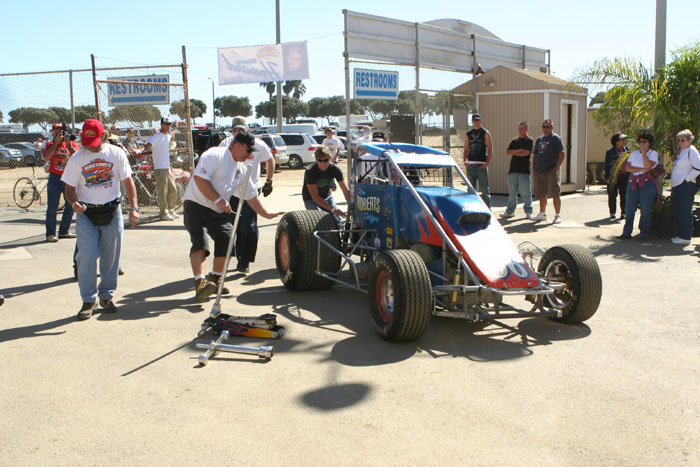 J Hicks gave it his best.
The former Wagsdash Champion was there to help.
Kevin Kierce enters the competition area.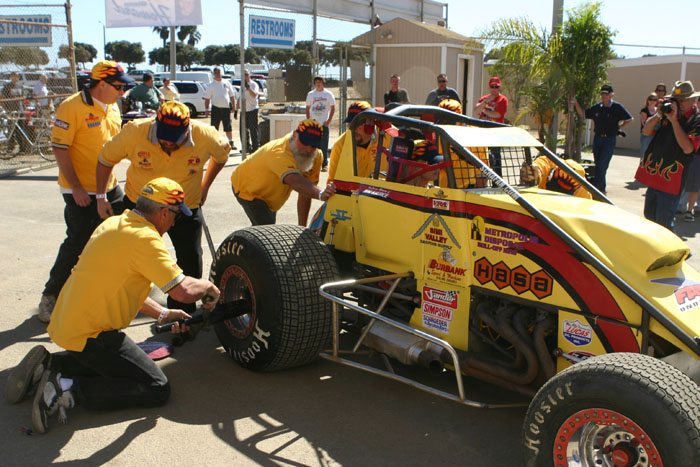 Kevin's handling the tire.
And there they go.
The second go around for Blake.
The blond driver drew attention.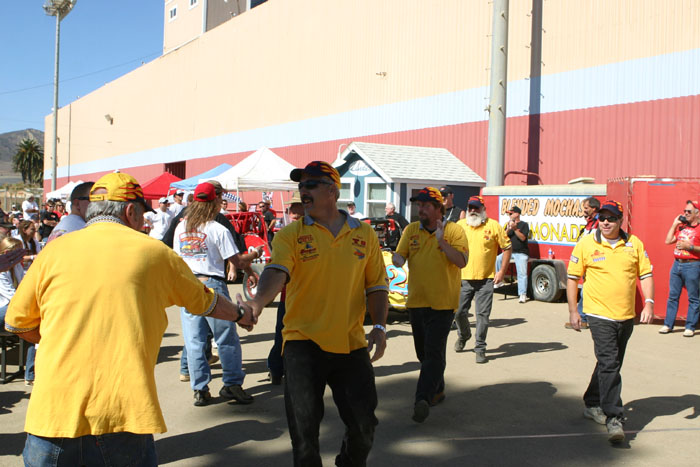 The winners!!!!!!!!!!!!!!
Pat & Leann Normoyle with Kari Alveran and Tracey Johnson during the serving part of the chili feed.
The new record holding pit stop champions - Kevin Kierce and his smartly dressed crew who won the best appearing crew award for the 2007 Wagsdash.
Sonia Bandy and Evelyn Clark work the Wags booth.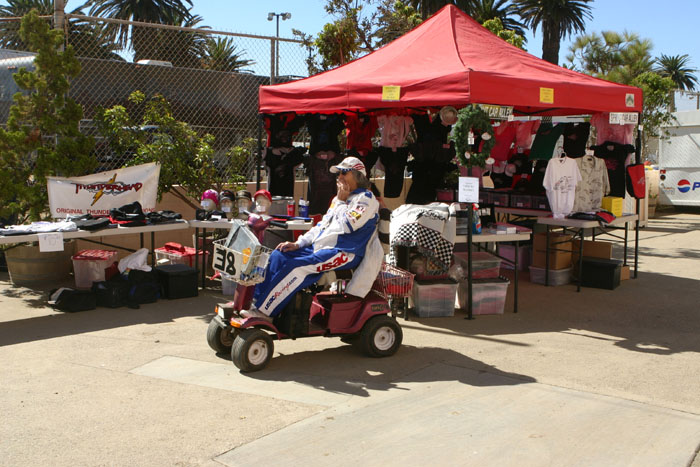 Evelyn Pratt whizzes by.
Gerry Johnson and Wags watching the tire wars.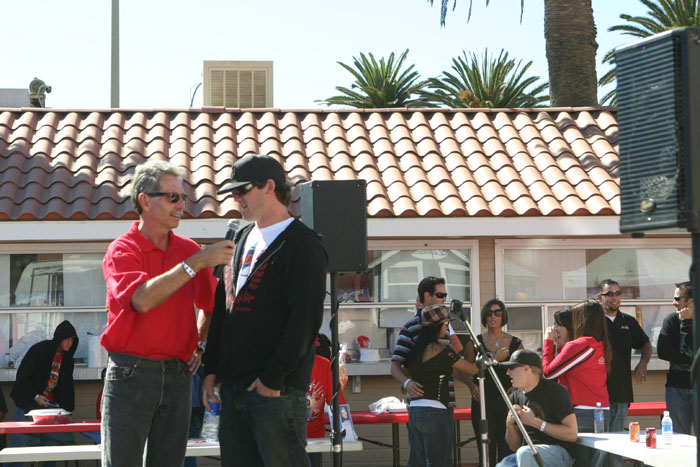 Mike Truex interviews Tyler Brown.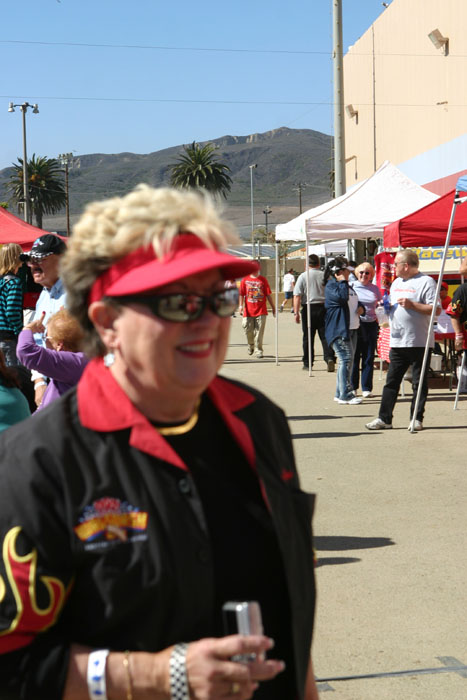 Mrs Wags Wanders the midway.
Luis Espinoza is in the sexy driver contest.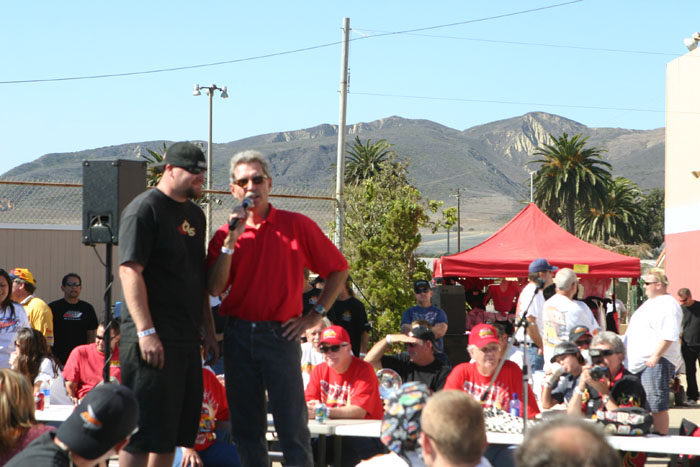 Ronnie Case on the walk of fame.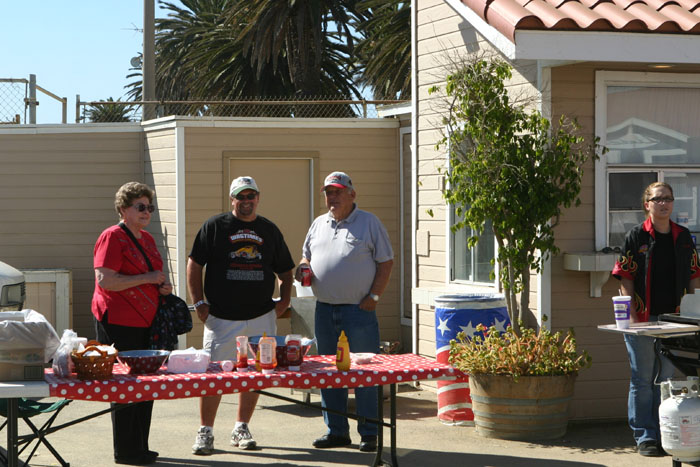 John Gardner visits with Jenny and Noyce Naylor.
Dennis Rodriguez came to the contest on his own, isn't that nice and unusual.
Tony Jones and son Grady get into the contest.
The weeding out process begins.
More cutting down to five sexy drivers.
The crowd enjoys the fun.
The drivers reluctantly come for this punishment, if aided by the girls who catch them. Don't they understand the money goes to the racers?
David Cardey eventually agathered the most money and won the contest.
The Cardey cheering section includes Dirty Danita and her Diva's.
Luis gets some cheers.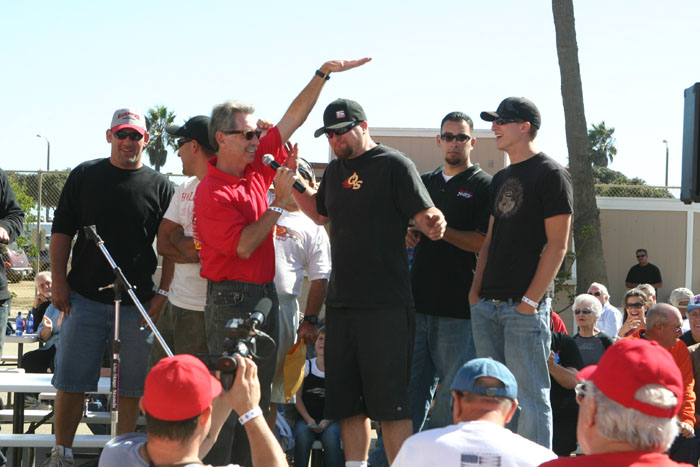 Ronnie Case is up!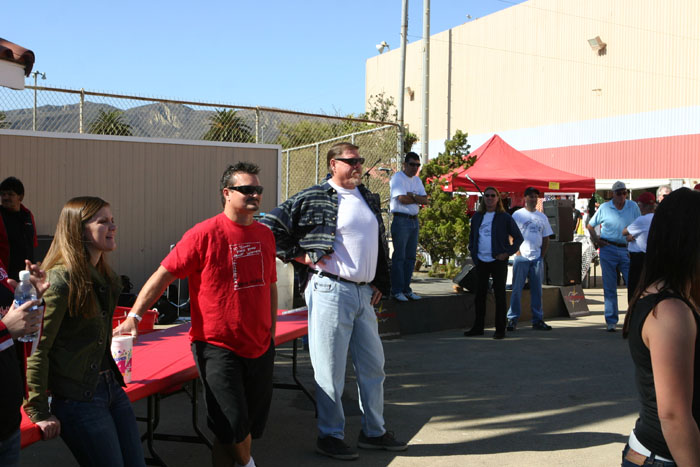 Steve Ostling was in the crowd in Wagtimes red.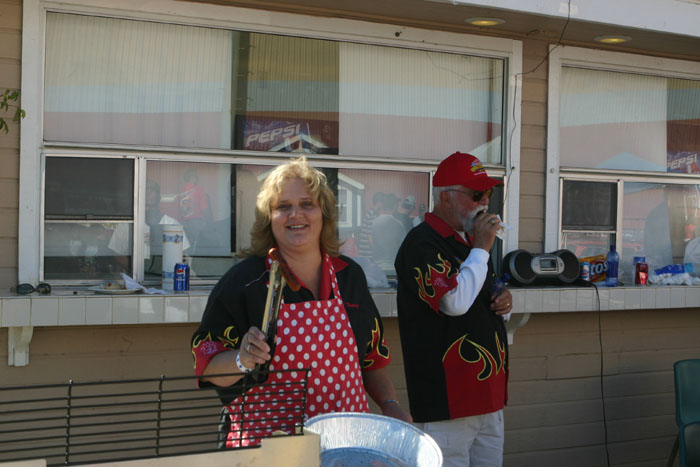 One is working and one is eating, a proper balance.
Three wise men watching it all.
Fran and Julie work while Mrs Wags watches the action.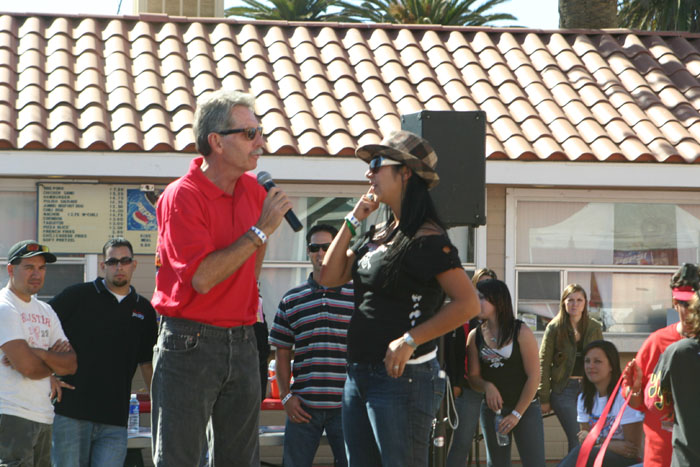 Dirty Danita takes a moment out of her busy schedule to help the sexy driver contest.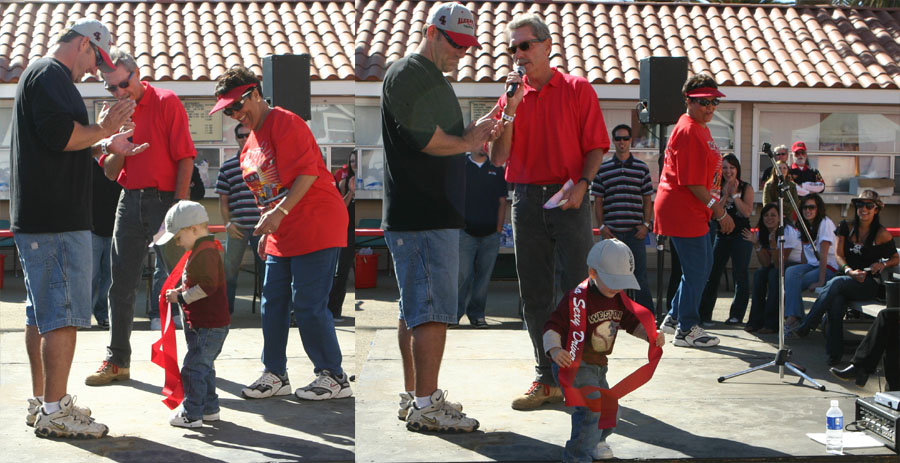 Tony Jones and son Grady parade during the sexy driver contest.
Danny Sheridan gets his award.
David Cardey is the sexiest driver today!!