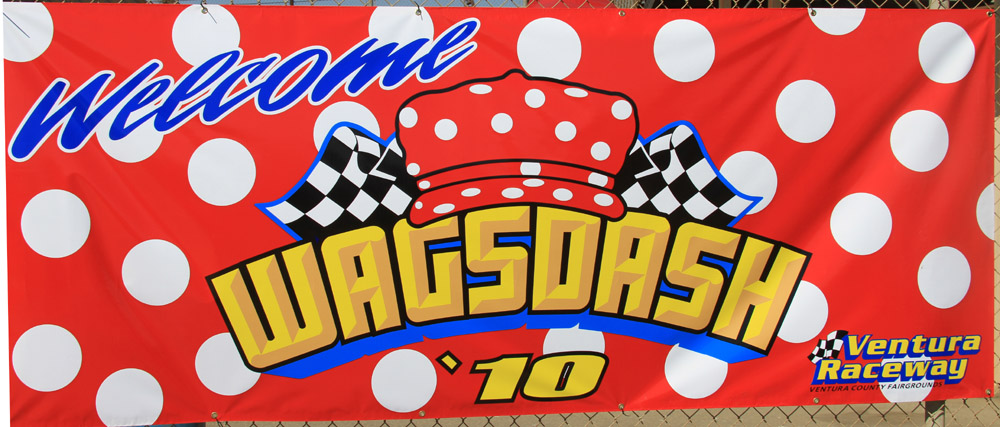 Jim Naylor made awesome banners for the Wagsdash!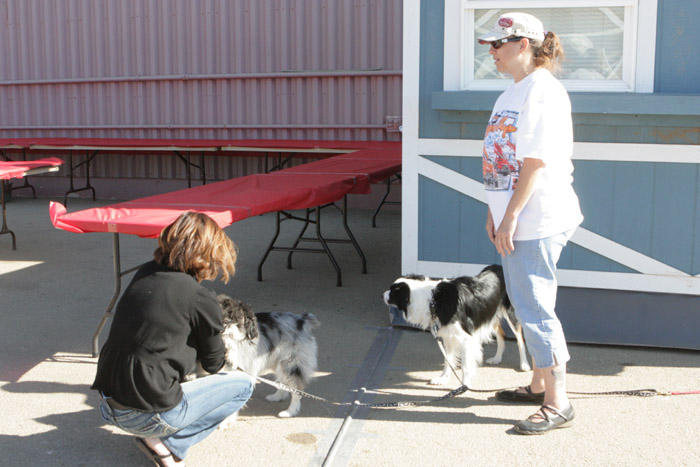 Julie Shiosaki and Kim Lafond visit their dogs.
Setting up is always a chinese fire drill, except they always get it done.
The Wagtimers work away.
Manning the booth is an all day job.
The items get layed out and ready for shoppers.
Mike Clark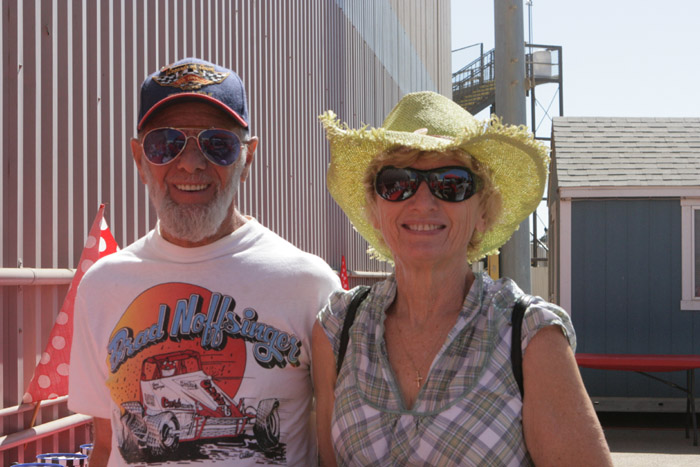 Smitty and wife

The Wagsdash trophy that now sits in Brody Roa's trophy case.
The day begins.
The pit booth sign in.
Tony Jones says "let me in"!!
Brody Roa pit
Ventura Raceway and the palm trees aplenty.
Wags instructing Brody.
Brody looks happy here, wait till later!
Blake Miller was off at his sisters wedding, so Mike English jumped in for a return to sprint car racing night for him. It had been a while. He was 14th quick and 3rd in the semi and went out early in the main.
The Priestley crew had fun with Mike in the seat.
Mike's wife Lori was out with her hubby.
Rip Williams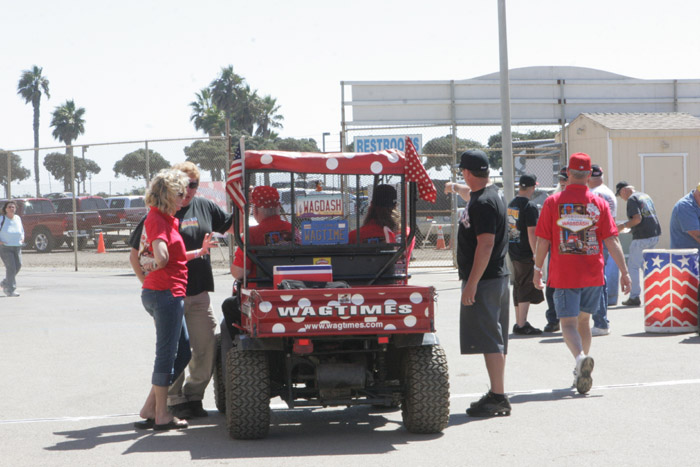 The Mule is stopped for a moment as activity moves on.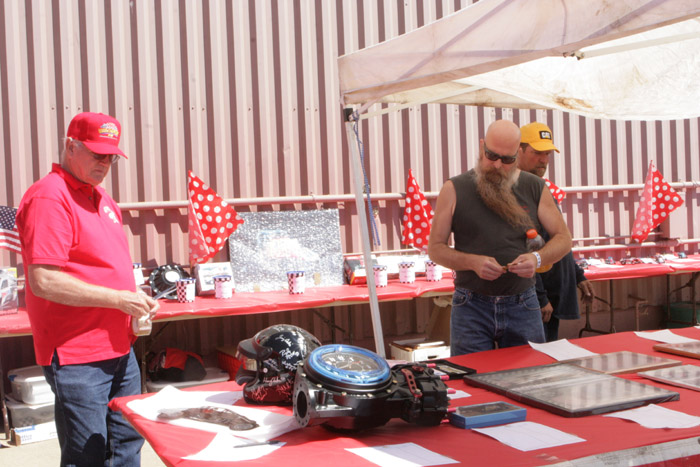 The shoppers are looking as John Duffy watches.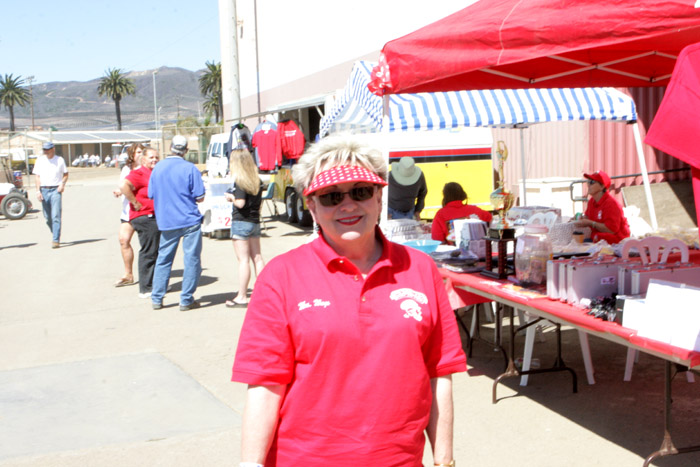 Mrs Wags is ready.
Jeff Schnieder and Jim Herdrich
Ken Hillberg showed up with the WRA and has a big smile
It's always good to see them. The lined up on the midway and fans got an up close view.
Tracy and Kari up to stuff.
The Grand Marshal Richard Griffin and Wags.
Steve Lafond up on the turn one grandstands taking a few pics.
Tony Jones participating in the sexy driver contest.
Tony Razzes Richard a little.
Richard and Darleen Dils
A pic from up there overlooking the midway.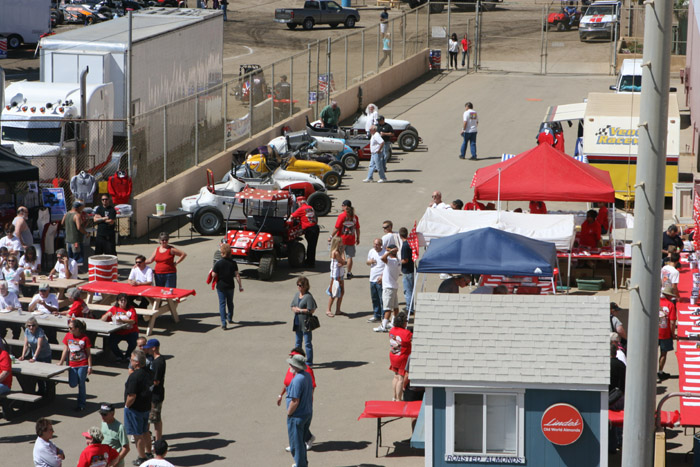 Another
The midway was busy most of the day.
Danny Sheridan doing the sexy driver thing. Thank you to all who participated!
Who's on first as Chris Holt and Lynn Anderson battle it out.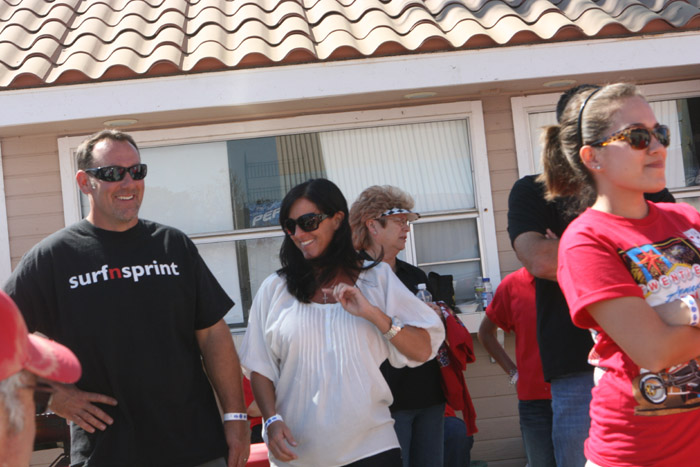 Tony is messing with someone as Shelly Ostling looks on.
Chris is talking with Bethany's friend from AZ Shannon?
Bethany is celebrating her 24th birthday. What's that on her head, a queen's bling?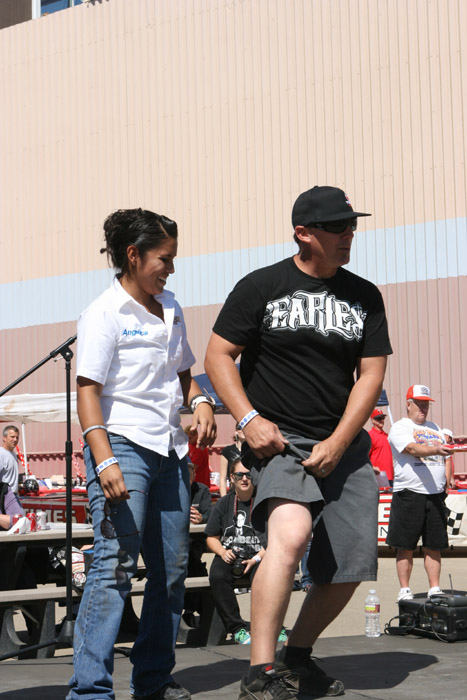 Angelica watches her husband do silly things. Lynn was up for it.
The sexy drivers
Rip Williams and Richard Griffin
Shannon and Ludwig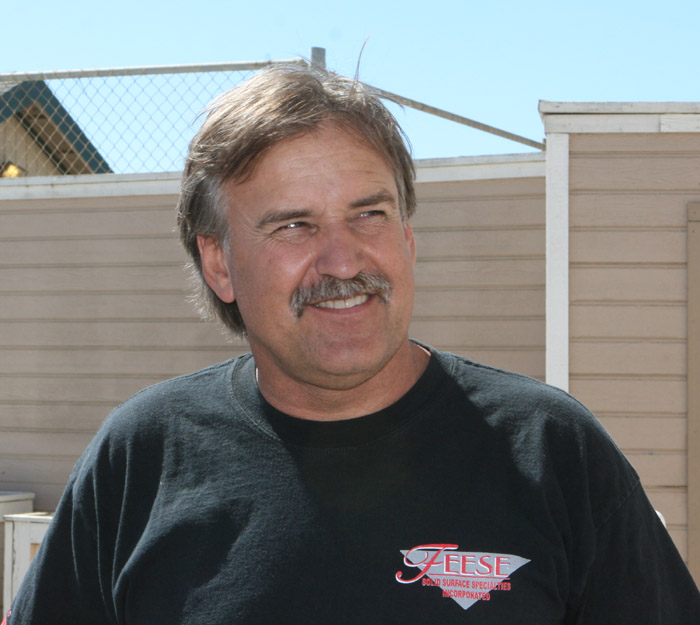 Rip Williams
Mike and Lori English
Eric Kaufman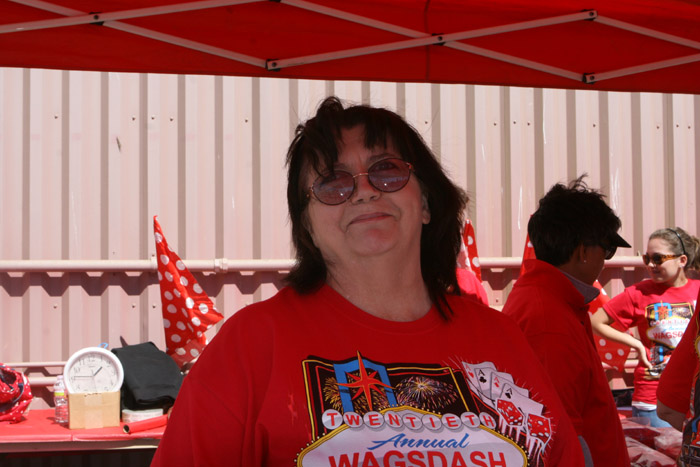 Pat Bogan
Cody and Logan Williams
Greg Bragg and his daughter Kaitee
Bill Camarillo and Wags
Bill and son Bret
Mike Spencer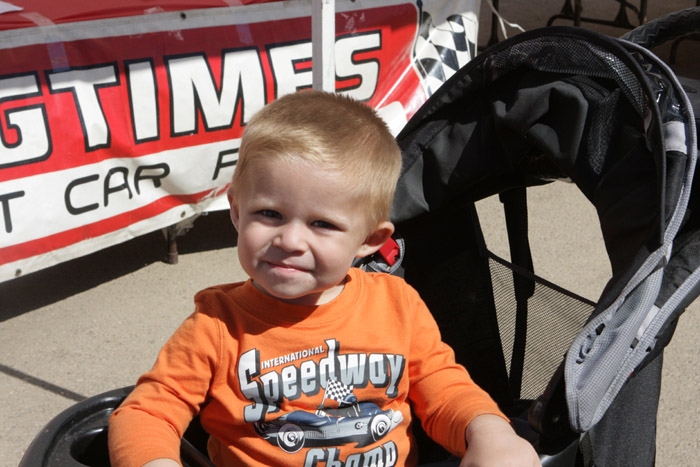 Marcie and Mark's son
Richard and Wags talk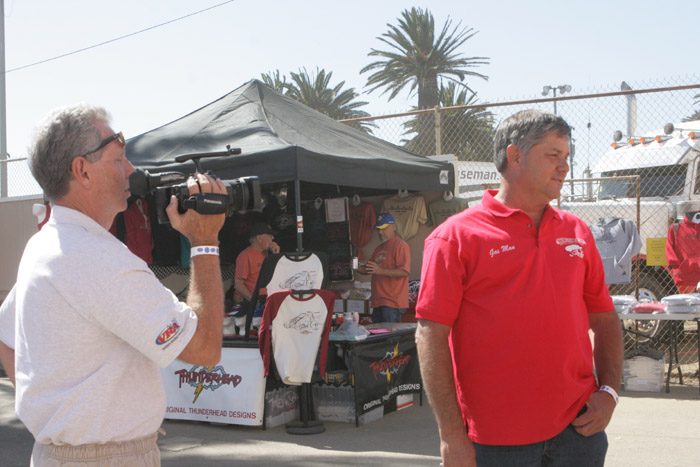 Mike Truex tapes Richard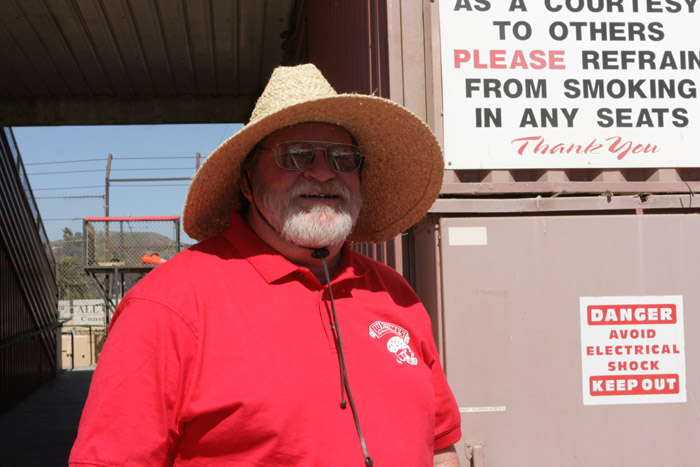 Mark Thrasher
Wags booth
David Cordova gets some pictures goin'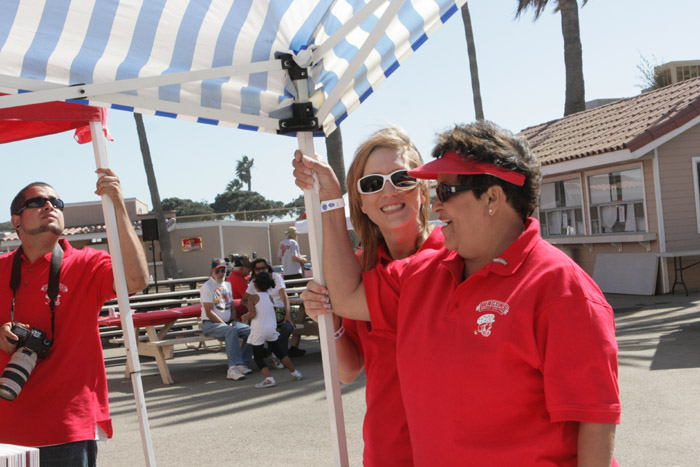 More booth fun with Fran, Krista and David
Jeff, Katie and Sharon Schnieder come to play
The WRA brought a few cars.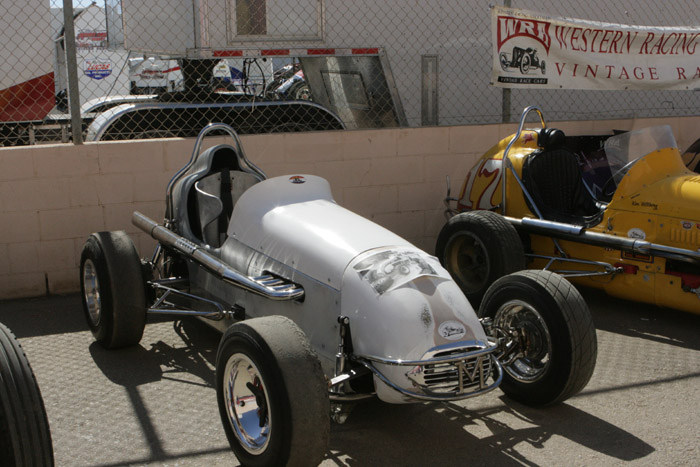 And more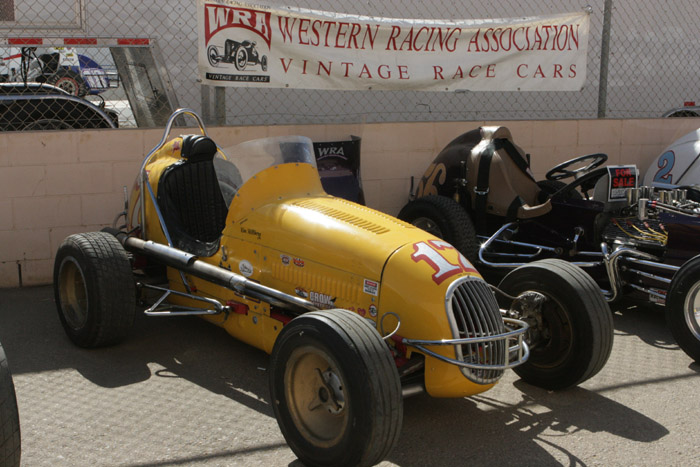 And more
More
Mark Spivey checks it out
Joe Ellis enjoys the afternoon
More
And more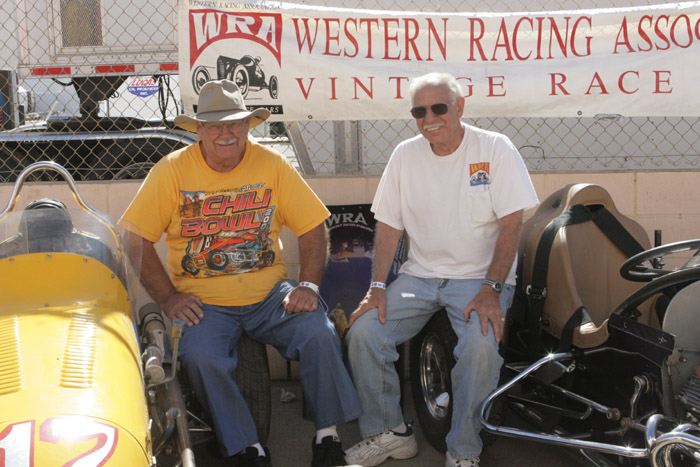 Ken Hillberg hangs with his car
Chris Holt and Jimmy Oskie
Julie Shiosaki made this collage
Mike English
The Lady crew explains why they didn't win the pit stop contest.
Wags says thank you for coming and enjoy the day.
And they went that away
Richard seemed to have a good time
Stubby and Darleen relax
Ludwig Solberg IV and his son?
Bethany and Shannon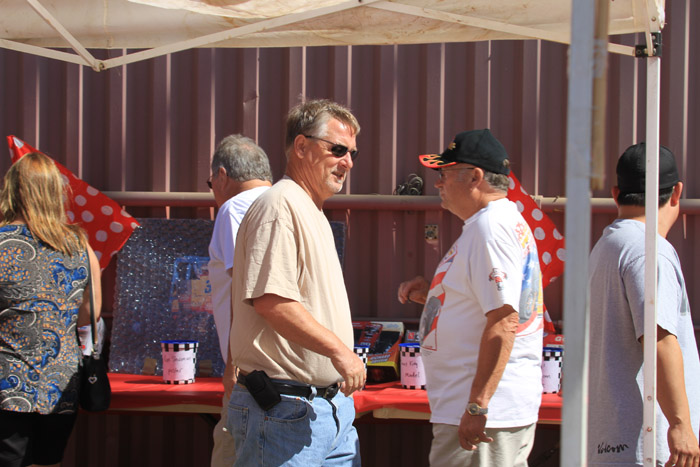 Steve and Don are coming and going
Mrs Wags and Lois take a walk
Polka dots and checkers, what could be better
Kim and Krista making fun
Doug Allan taking pics
Doug Allan looking for that good shot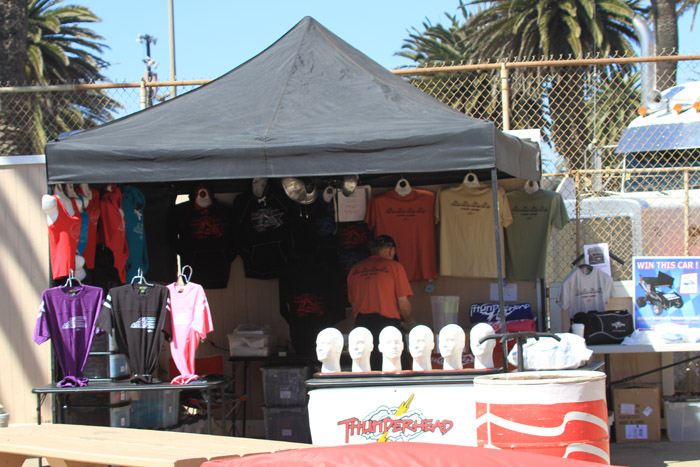 Thunderhead at work
Kenny Perkins works on the shock in the pit stop contest
Here comes the winner
Pit stop Comish, Steve Lafond, keeps an eye on the action
Who won?
Brody Roa started his sweep
Gerry the hot dog cooker
John and Kari
Mrs Wags zooming in on something
Steve Lafond happy
It's a photog's paradise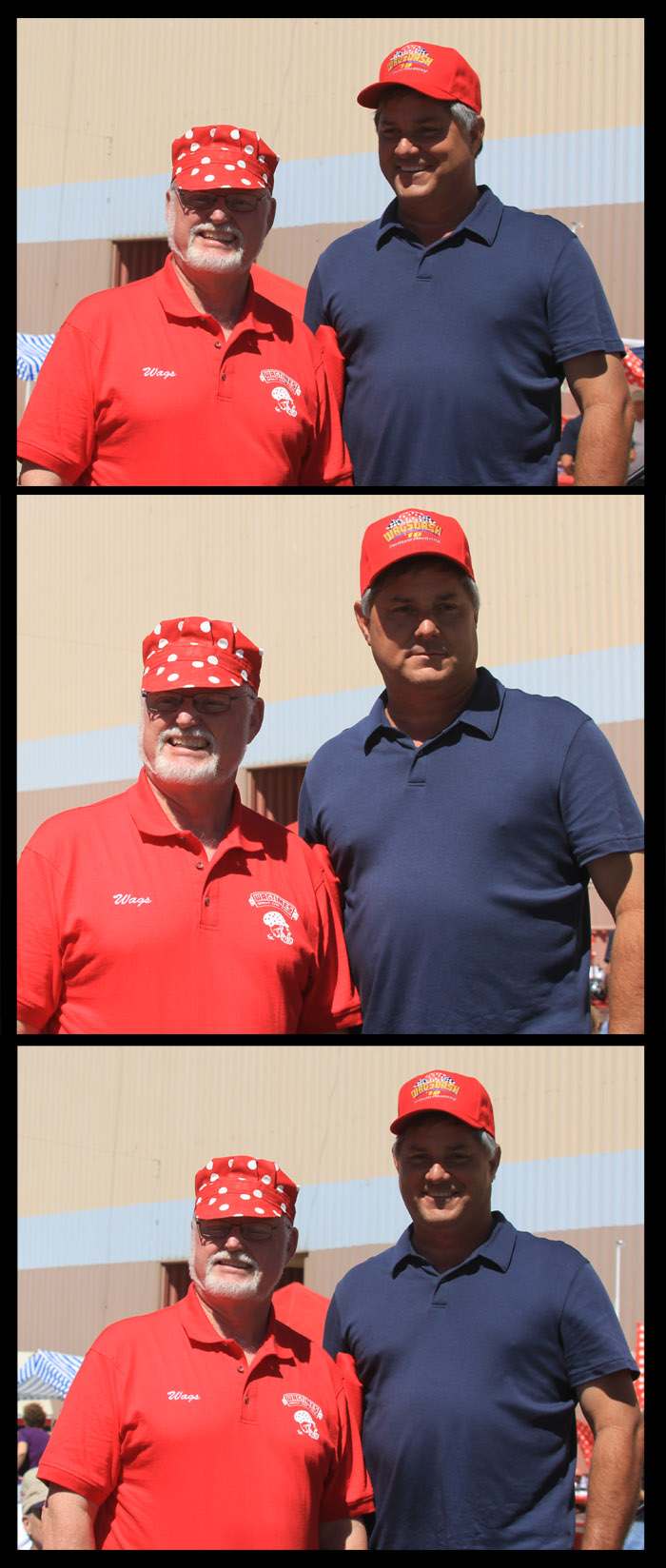 The Gasman made the crowd smile.
John Gardner of La Villa Restaurant made and served the chili all afternoon.
Wasn't there an old movie called "grumpy old men"? Doc Griffin, John, and Noyce look the part here.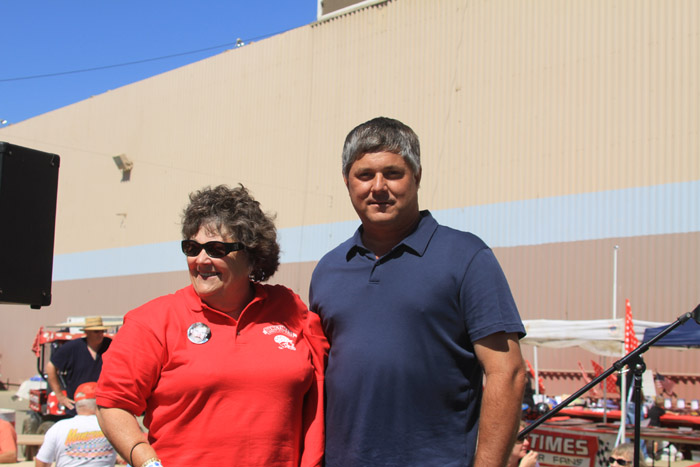 Richard and Darleen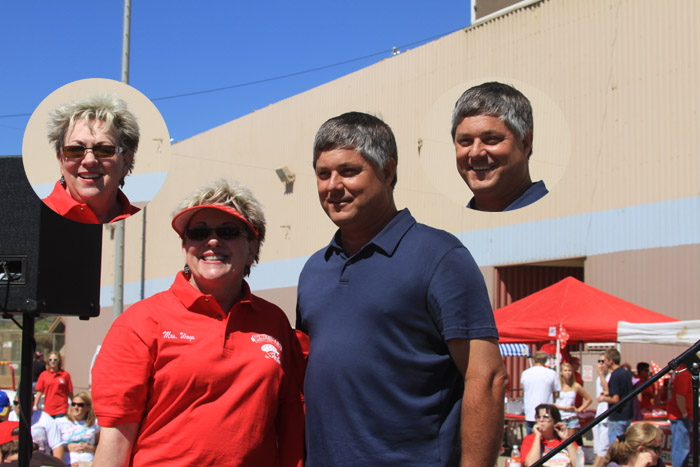 Richard and Mrs Wags
Richard signs autographs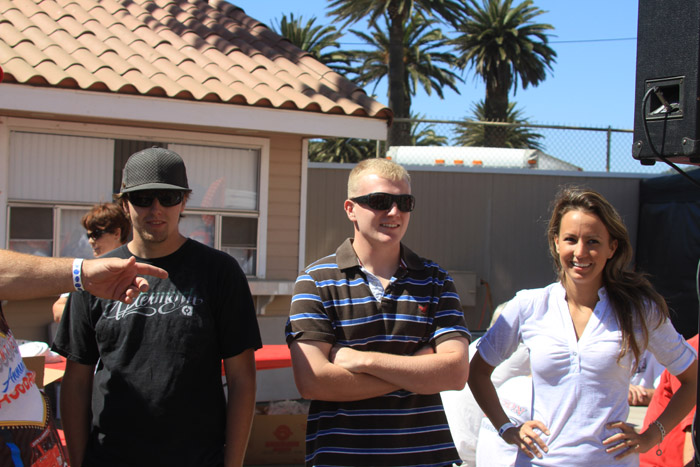 Charlie, Johnathan and Heidi
Cody and Heidi
I think Tony is thinking
Danny is responding
Heidi is laughing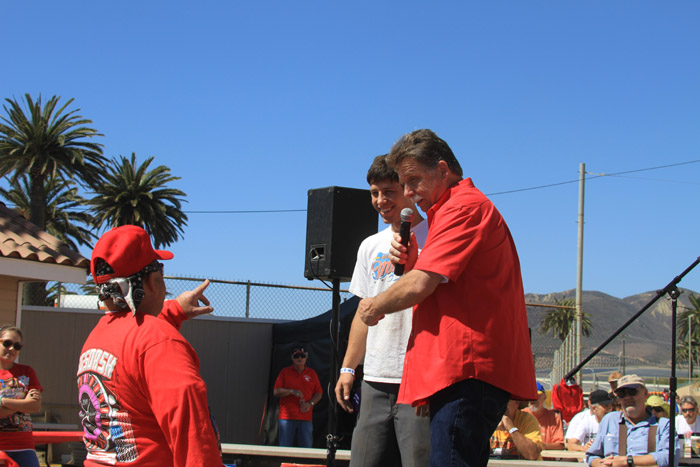 Cody is taking instructions from Brother Bret
Austin has tongue in cheek attitude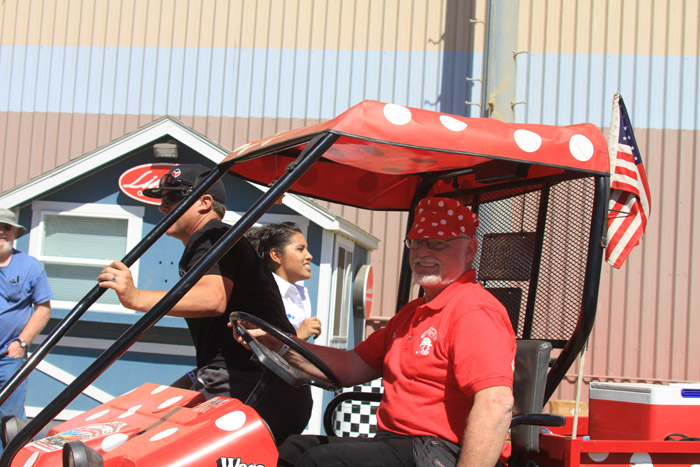 Lynn Anderson is bailing out of the mule
Lynn is making friends with Chris while Angelica looks on
An old friend of Wags, Mike Conklin, showed up for lunch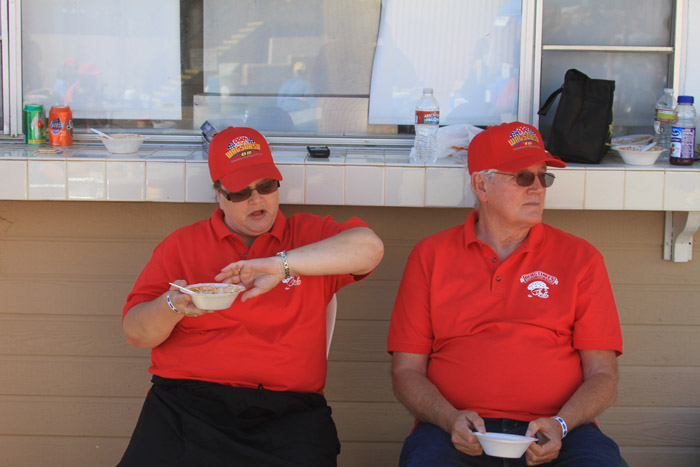 OMG, are we out of time says Tracy and John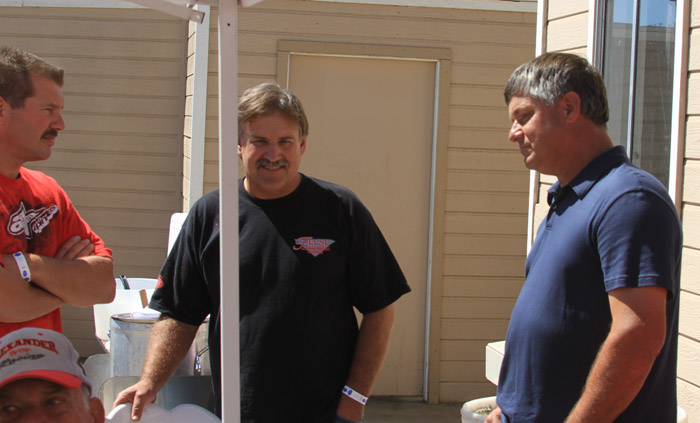 Mike English, Rip Williams and the Gasman chat.
It's on the wall in my den now!
It's shady over there!
Still gathering over by the chili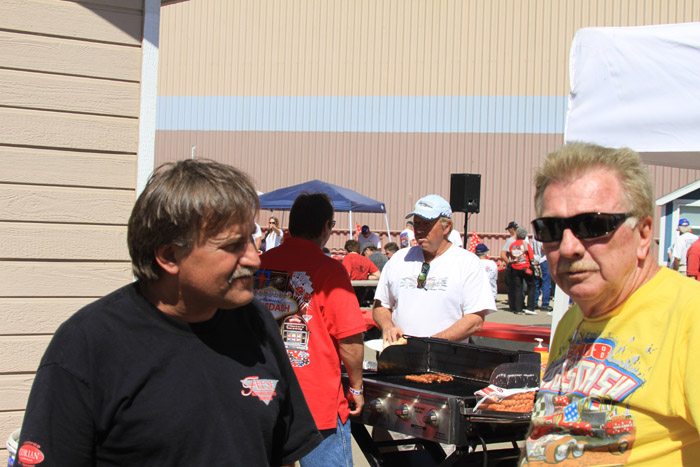 Ripper and Gentleman John
Look at that evil gleem in Richard's eye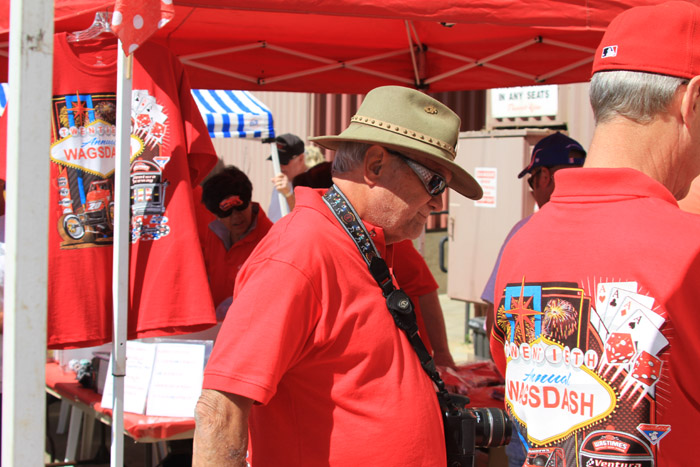 Jim Fargo in a sea of red
Jim Naylor made this sign for Richard's appearance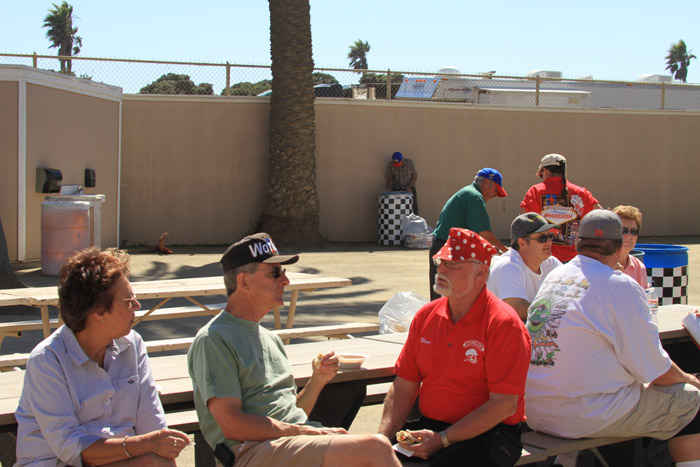 I took a moment to have a hot dog with Mike and Marilyn
Krista has a pull tag on her lip???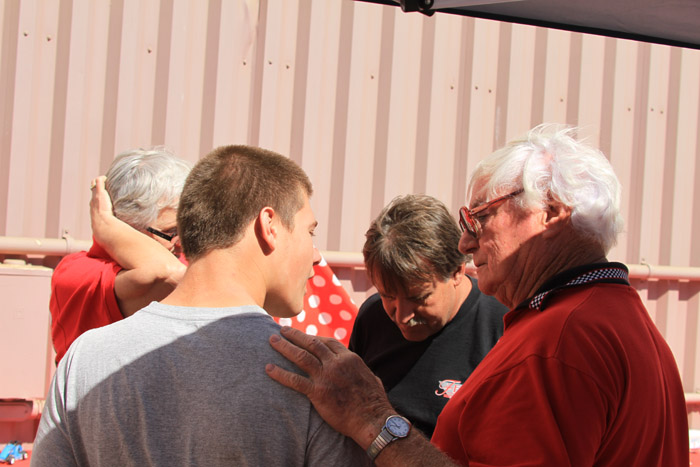 Doc imparting knowledge on young Logan Williams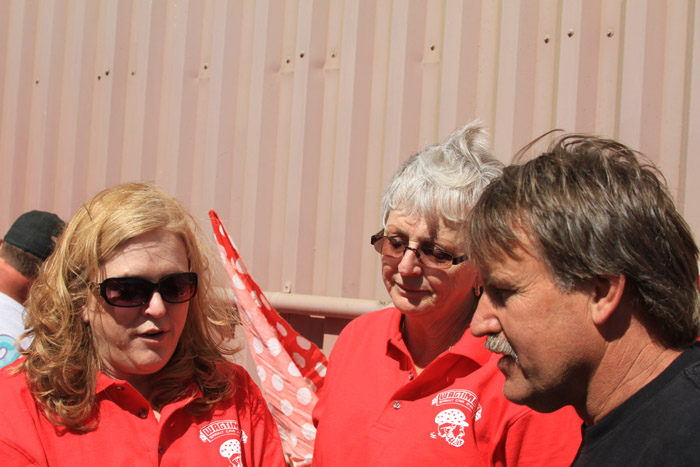 Kari and Sonia visit with Rip
Steve is asking for the keys to the mule so he can go joy riding
Have a hot dog
Have some chili
I don't know, maybe it's all about fun
Fran likes Ashley because she works hard
I've had enough!
You sure there isn't a book in there, she looks like she's reading
Greg Taylor joined the fun
There's a sight
My bride the photographer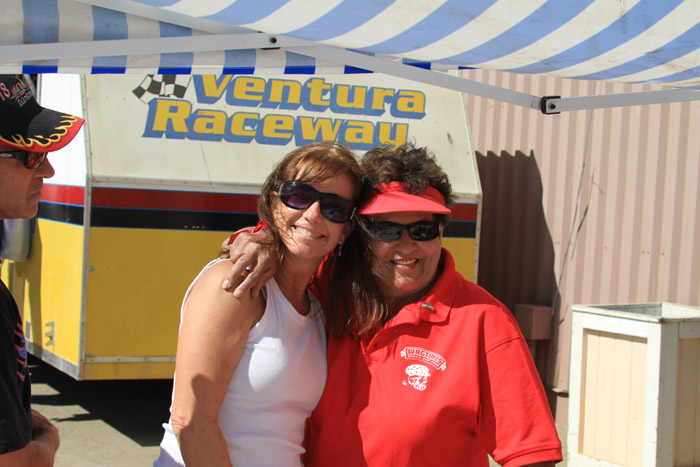 Sharon showing some love to Flo er Fran
The Schneider crew Jeff, Sharon and Katie
Sheridan and English on the track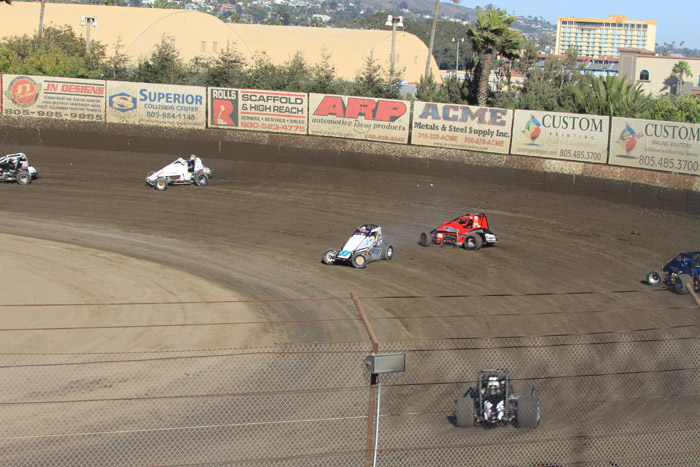 Oops, a little sideways
Let's wet er' down!
Ripper ready to go get muddy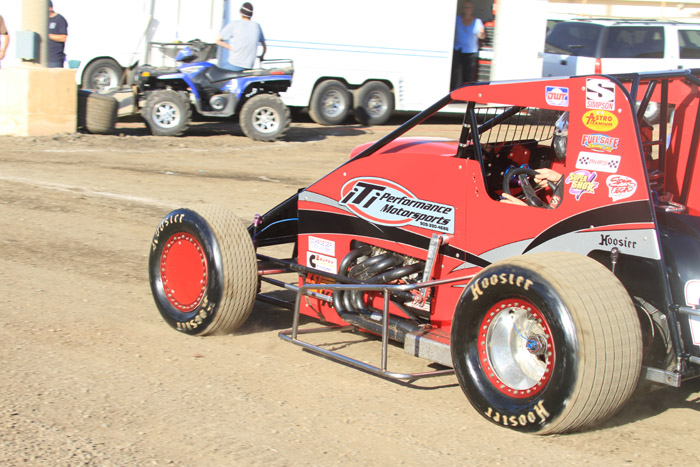 Thise tires were shiney every time Ludwig hit the track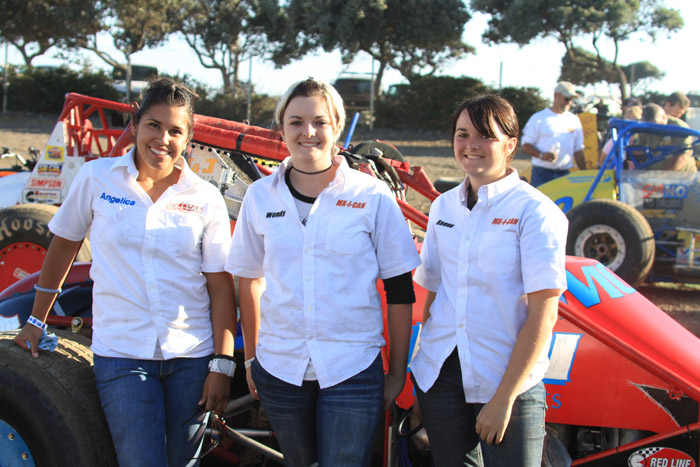 The Anderson ladies Angelica, Wendy and Kenna
It took two pics to get them right
What is she up to now?
Mike Clark went to check the track
Ripper on the track
Cody Williams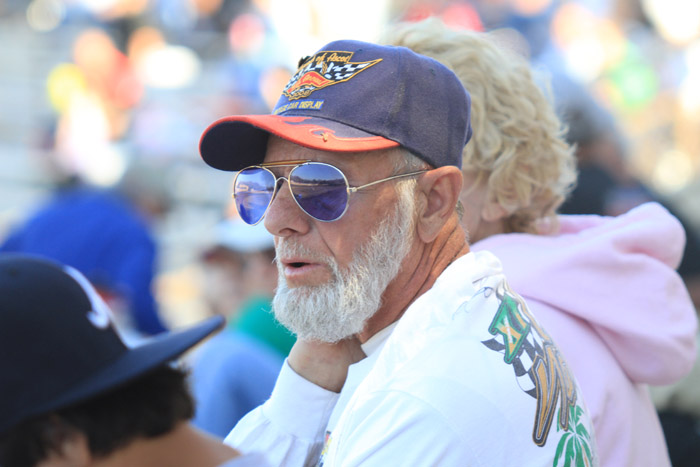 Smitty in a quiet mood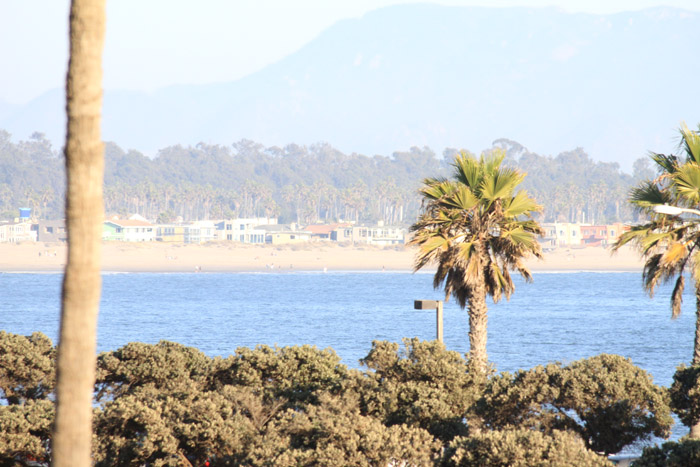 Goin' to the beach?
Tony Jones
Where's your hat, Mike?
Sexy driver winners
Brody Roa the 2010 Wagsdash CHAMPION!!!