Add Bryan Clauson's name to the banners for 2014! he certainly ended the Swindell reign.
The big TV screen upper left drew big crowds all week as pitsiders stood and watched when they had no seats to sit in around the track!
So did the Hooter girls as they went around greeting the fans.
Catish is between knee surgeries and came to work! He is known for his years of seervice on the Rodney Argo cars.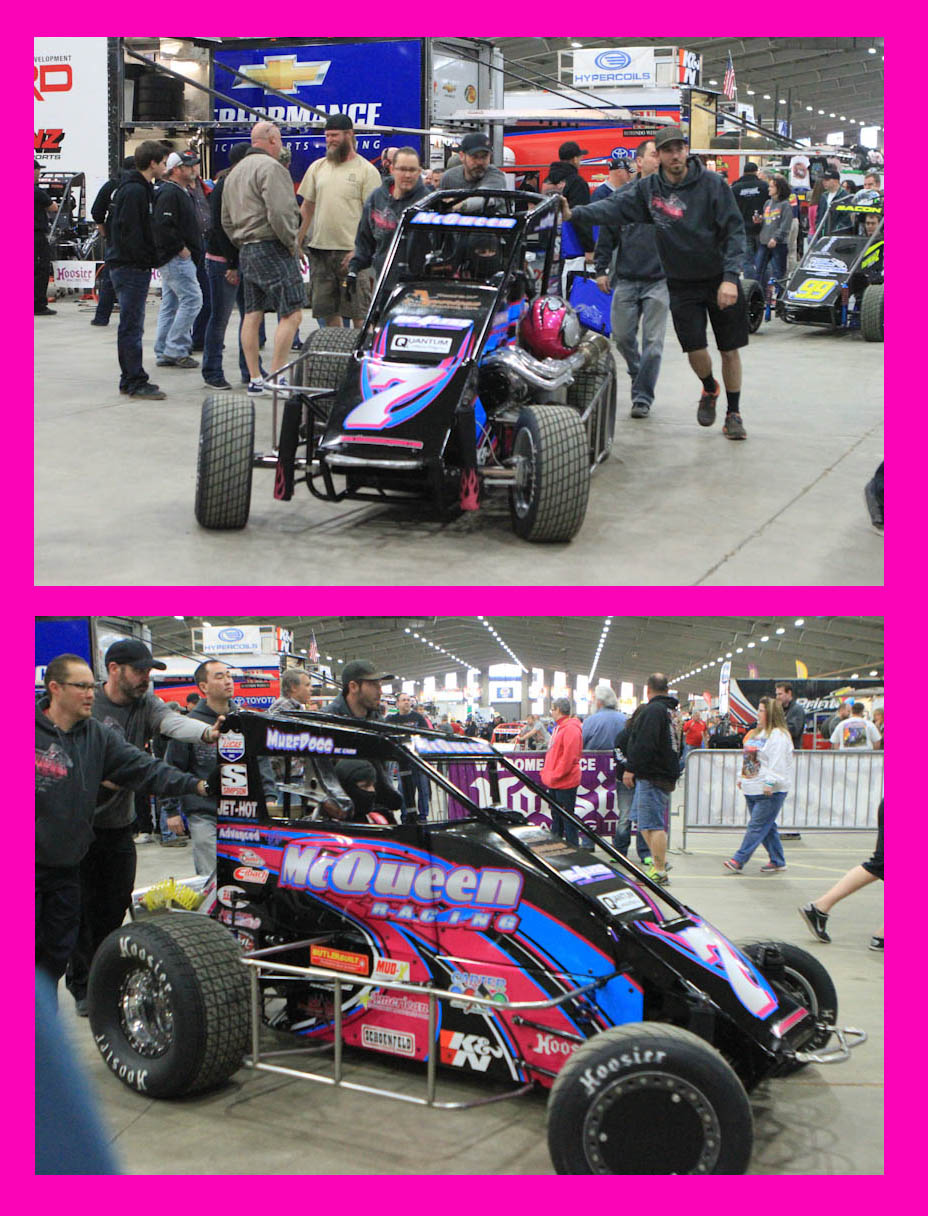 Shannon McQueen heading to the track.
Jesse Denome heads out to do his dirty work. Dirt trackin's you fool!
Some of the cars going to get dirty.
Look here at what I see.
Biggie's cars did well!
A J Burns, his father Scott Burns and the Oklahoma advisor (who helped get this focus powered car to the big show) all enjoyed the rookie year enjoyed by the team. A J Attends OU and plans to race even more under the red & white banner.

Lookin' around for more good stuff.
J J Yeley's latest brainchild. He can still drive these things and loves to mess with the other drivers minds with his add ons.
The McQueen Racing team having fun and working hard.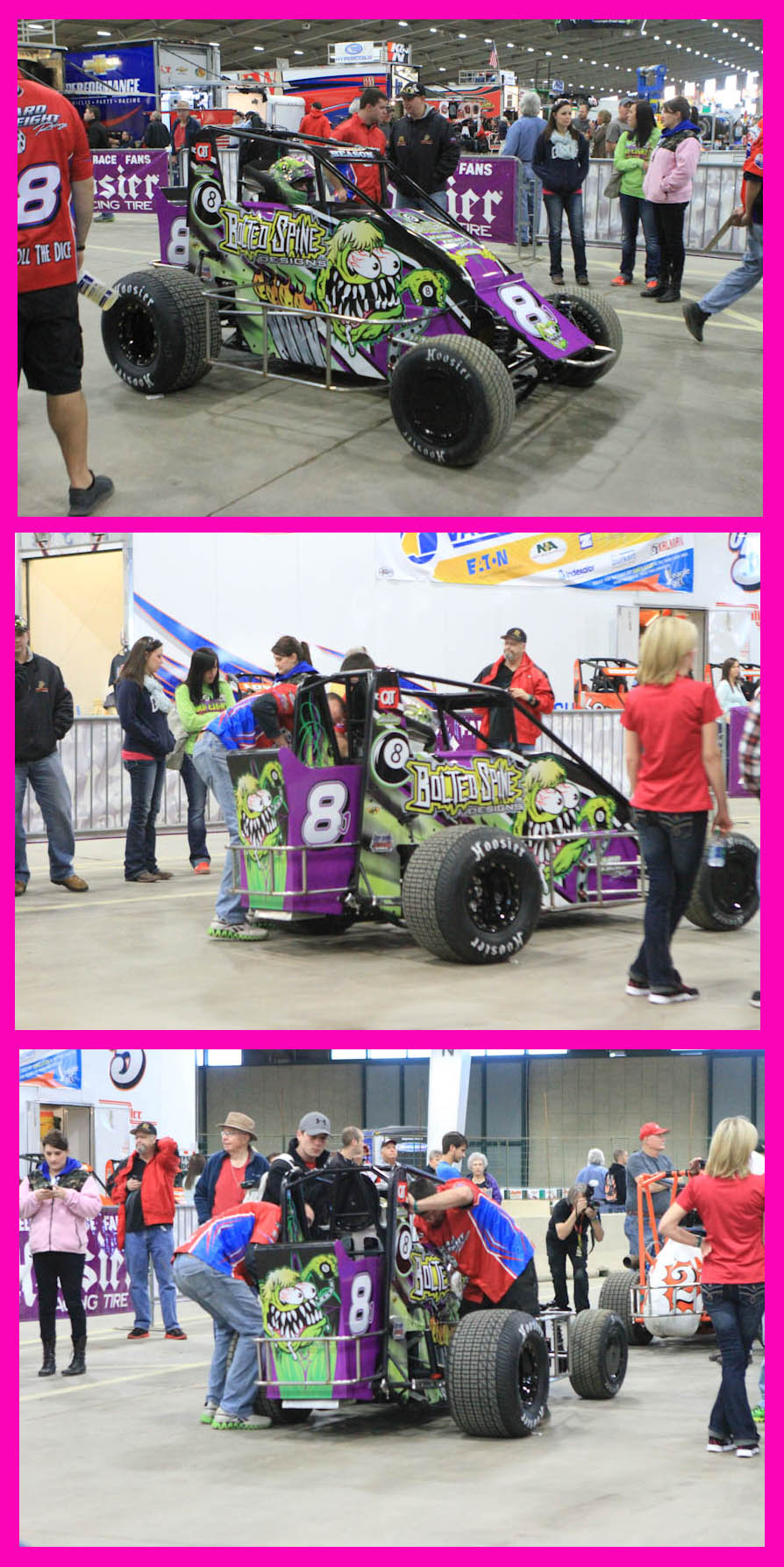 Jonathian Beeson won the first night!
Brook Short (selling some kind of siding I think) and Scott Espeseth of the Hall Ass world posing.
Brook Short and this Twin Peak girl got a lot of visitors!
More lookin' around

More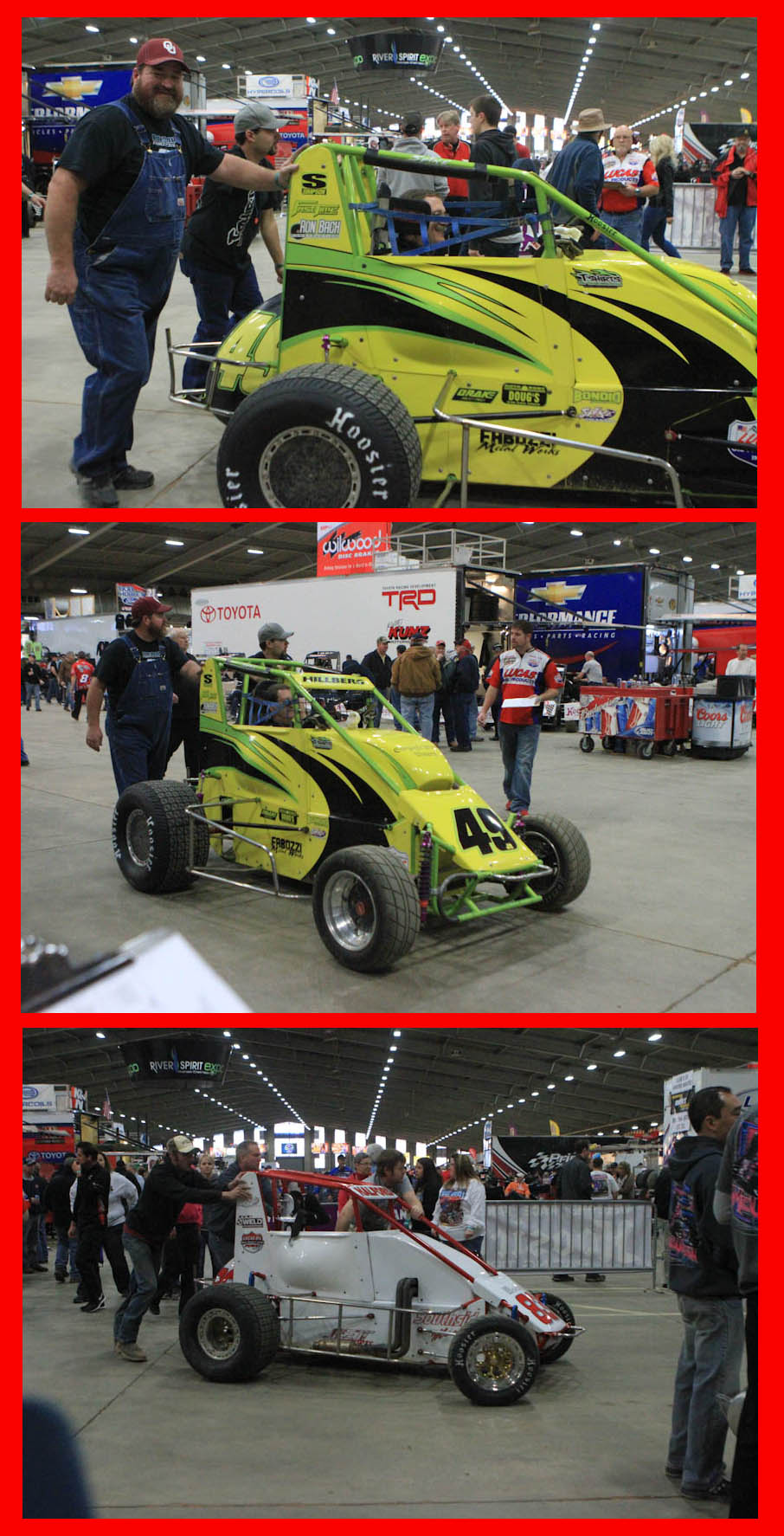 and more with Tobey Sampson pushing Dan Hillberg to da track.
More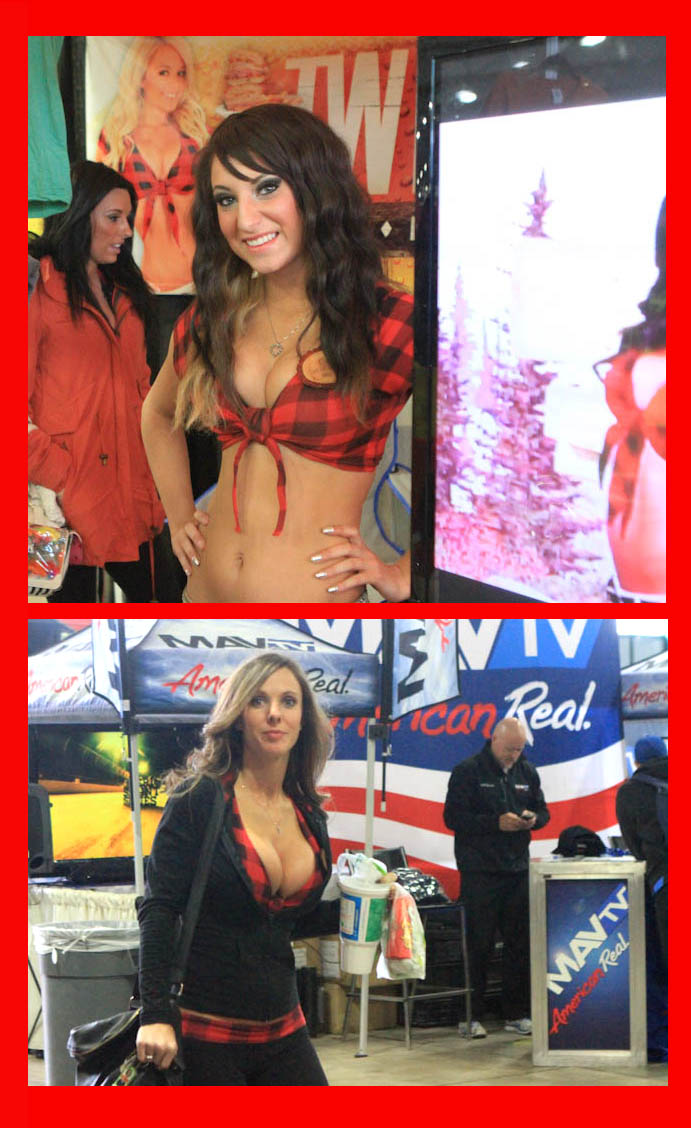 Two twin Peaks girls and both were really nice to those who stopped by, including me.
JD Cormack visits with a No Cal fan. JD is the "Wagsbucks guy" of the Chili Bowl as he collects a lot of money for the local charities.
Hooter Girls passing out chicken wings. I got mine, then.....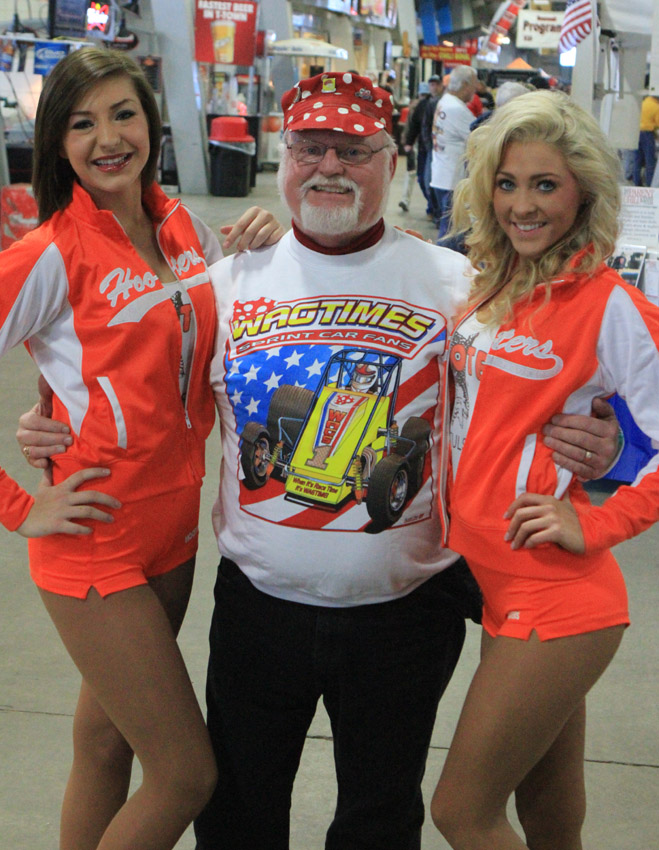 Becah and Haley possed with me!
The "batwoman" t-shirt lady.
My son Kevin and his friend Tom in the house.
Ronnie Gardner's week started off with Jay drake crashing his car in practice Monday preparing for the race of Champions event on Tues. A new mini-front clip was attached and a lot of work rebuilding was next. Ronnie's feature night went great until the last corner of the a main when, he was in a transer spot to the B main on Saturday and it was all trashed when a car in front of him spun and he was starting in a D main too far back to win from. He was hot but not very lucky!
Wagtimers in the house
Some more

More lookin' around
The pits are fun!

And more lookin'
Brad Nosinger and Christene Lindahl in the house.
Brook Short was co-erced into advertising for Hall Ass.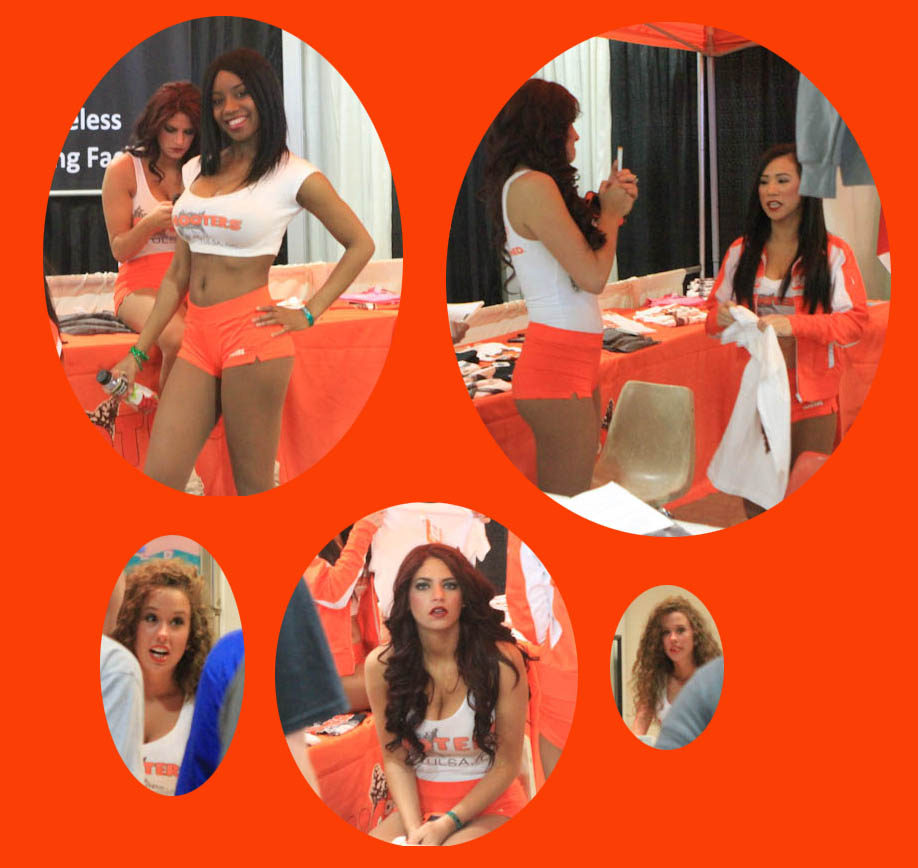 Cute Hooter girls
With or without the hats??

More lookin'
My Chili Bowl ride is the left one. Thanks Fred!

Here is some of the track action thru the chicken wire fence.
More
more
and more
yes more
n more
so more
And again
And done!