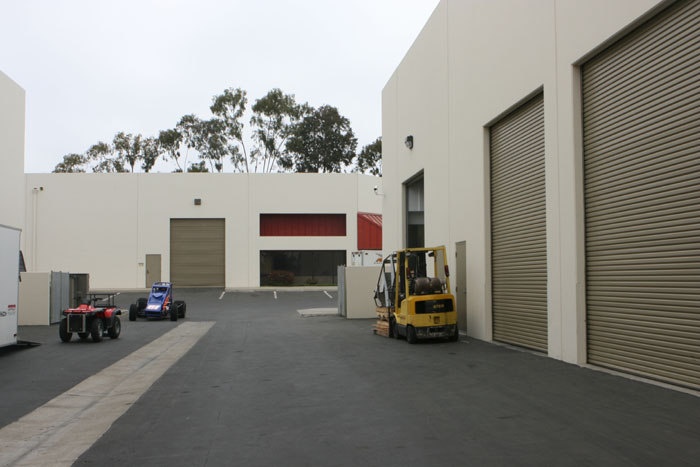 The arrival at Maxwell Industries.
Biggie's car to be driven by Blake Miller this week.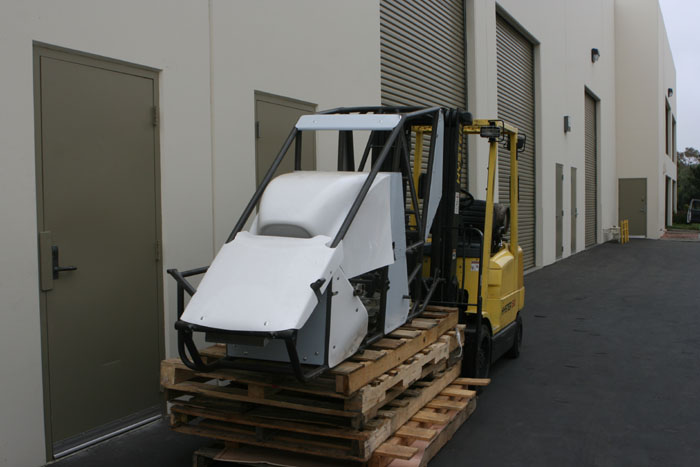 A new midget chassis sets outside the entrance.
They get several cars race ready and this one for Dakota kershaw is about done.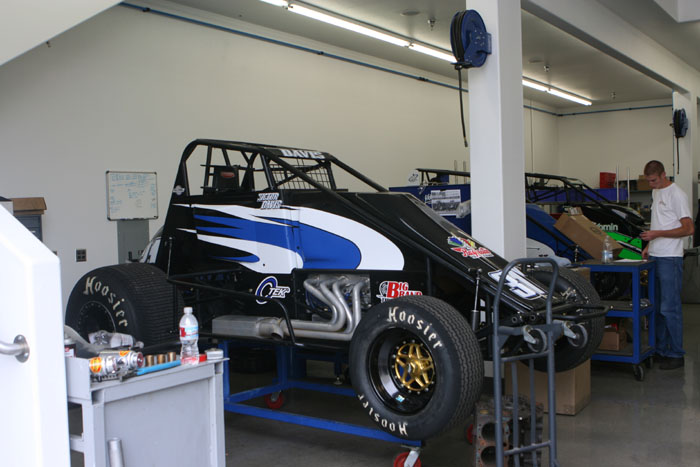 Several more cars.
Sombody named Davis runs this one.
A high tech audio - visual system is installed.
More cars in progress.
The shock area.
Biggie, right, puts Randy on the shock machine to test new shocks that were built for Dennis.
Randy concentrates hard.
Paul Dean checking things out.
Shop worker Nick was pretty busy.
Work benches get plenty of action.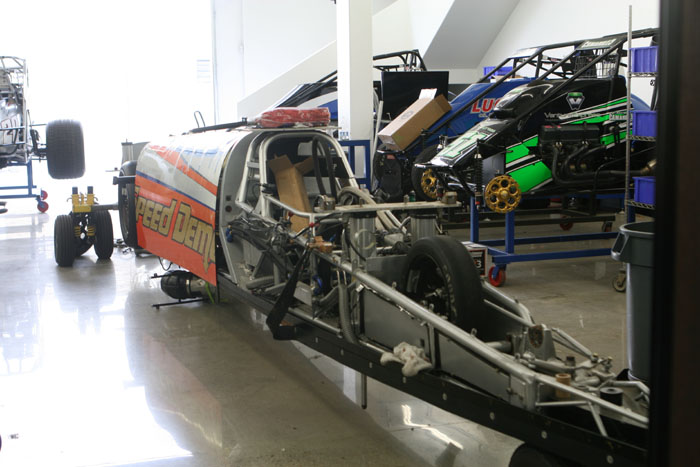 This streamliner ran 391 on the salt flats of Bonniville last year. That's flying low.
Some proof of that run is ready for wall hanging.
The long machine looked ready to go soon.
They are putting a differnt motor in it for this year. To go faster you ninny!
Biggie's car is ready.
Paul says so.
Load er' up!
Wave goodbye and were on the way.