An old 50's studebaker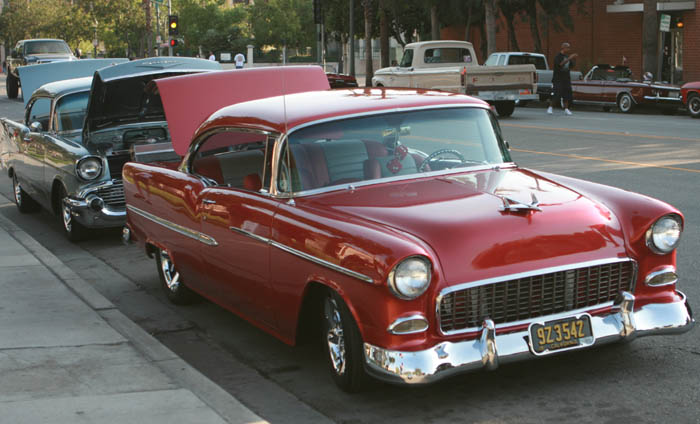 55 Chevy. Nice paint.
57 Chevy
And old Caddy and a newer Vette.
Another 57 Chevy in blue.
Like a lot of pick-ups with paint and wheels the big change.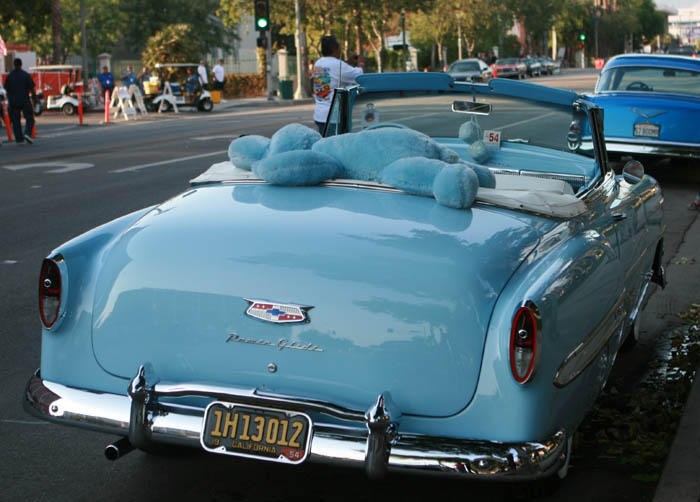 54 Chevy ragtop in blue.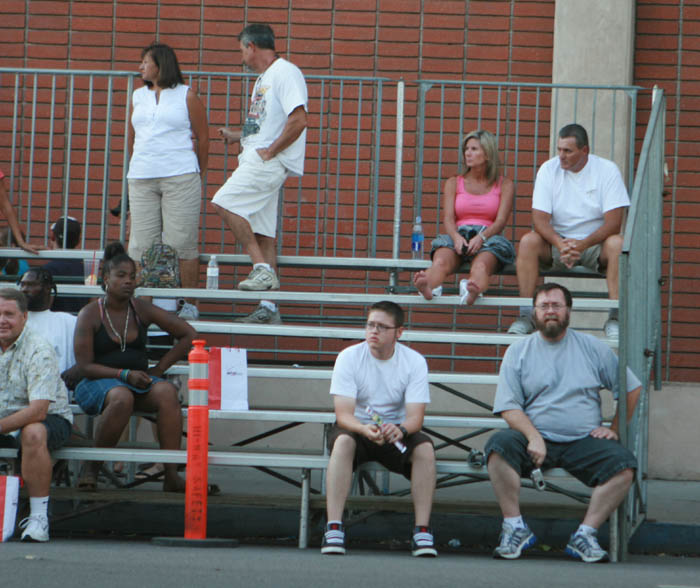 There were some little grandstands for those who needed to rest a little.
56 Chevy - for sale $25,000 - FIRM on the window.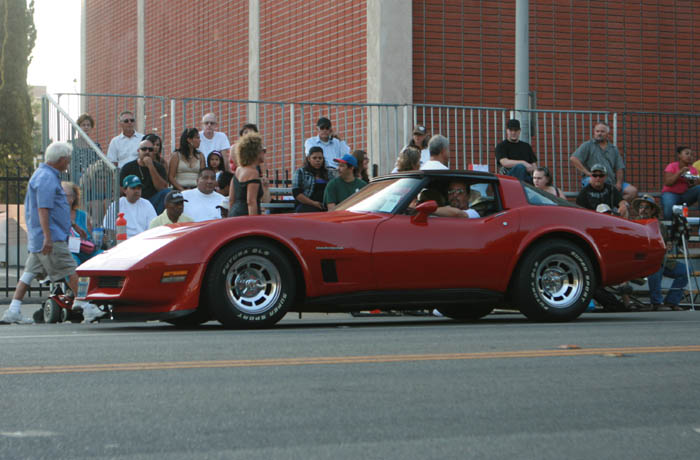 A plain Vette
The 54 Chevy again.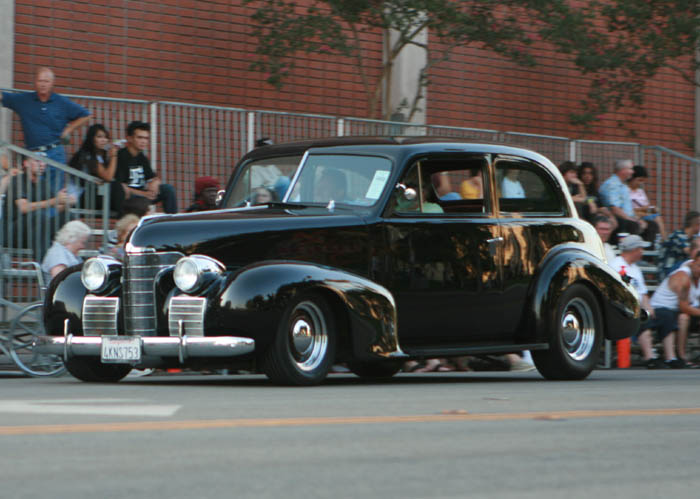 A black sedan.
Nice 40 Ford.
Bikes going the wrong way?
A white Chevy from the fast cars era.
Whatever, it is painted nice. Volkswagon?
350 GT Mustang
An oldie.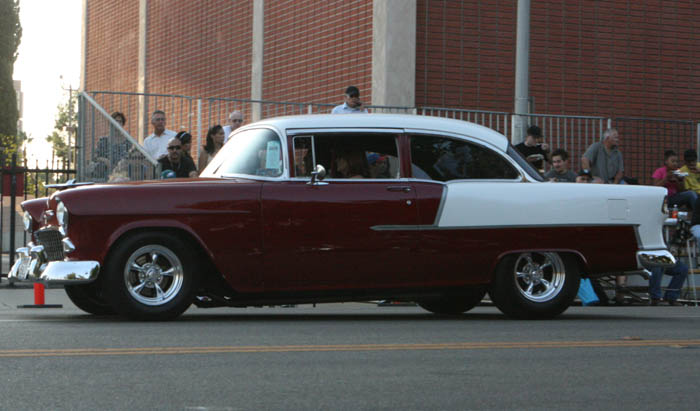 A plain 55 Chevy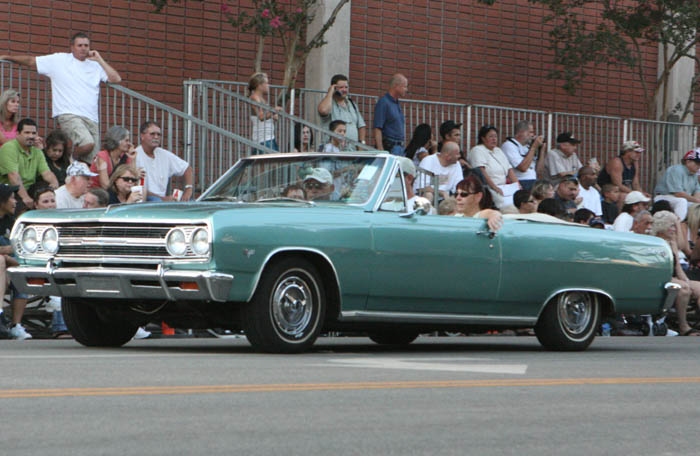 64 Chevelle convertable.
58 Chevy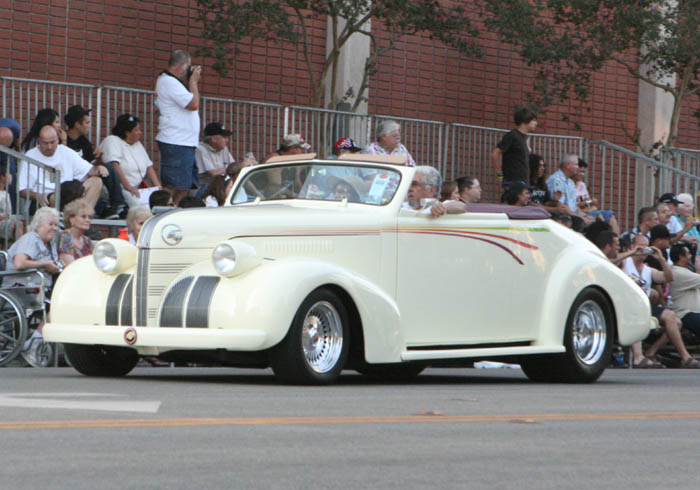 An old Chevy?
A Mercury, maybe 53, 54.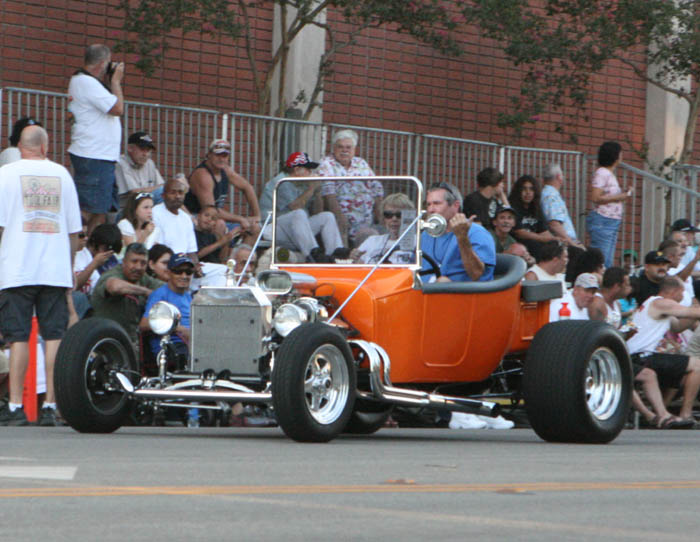 A nice T-bucket
Another T-bucket
And another.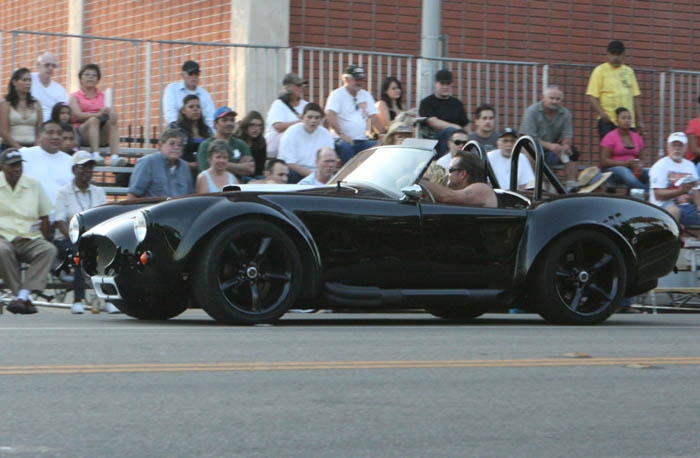 A Cobra
A nice Camarro
A Nova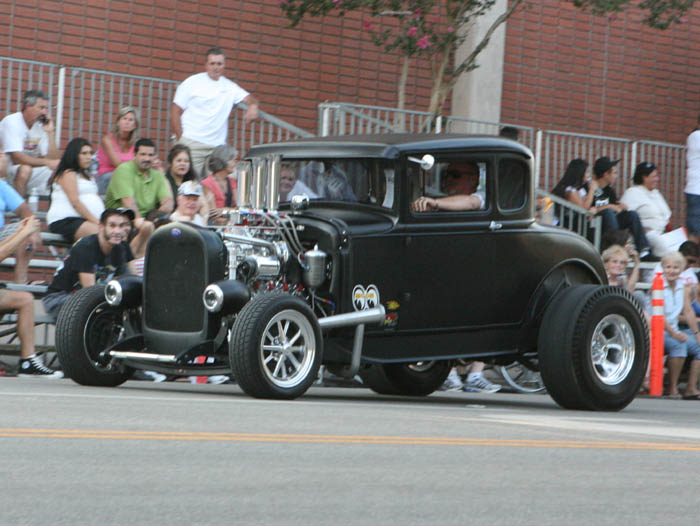 An old 32?
A rear shot. Needs paint, as did a lot of these hot rods.
A nice 55 Chevy
A 56 Chevy
Might be a Chevy
Another 55 Chevy.
A willys
34 Ford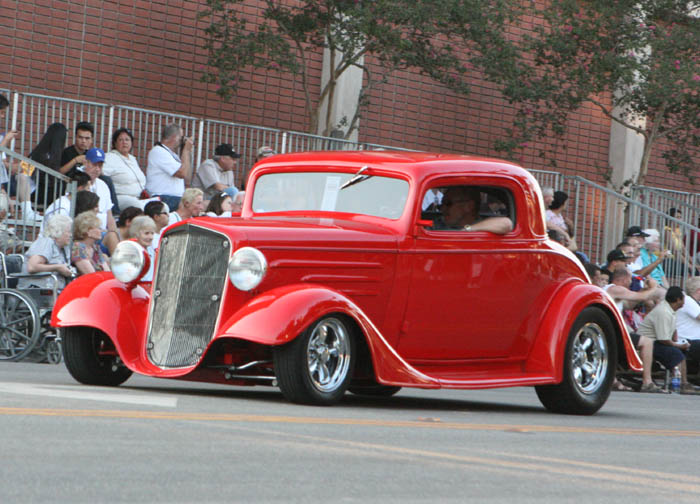 Nice red 32 rod
A nice old Ford roadster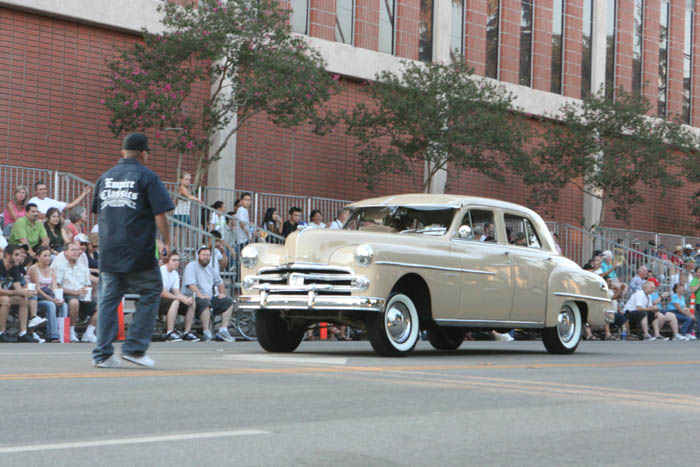 An old 51 Chevy?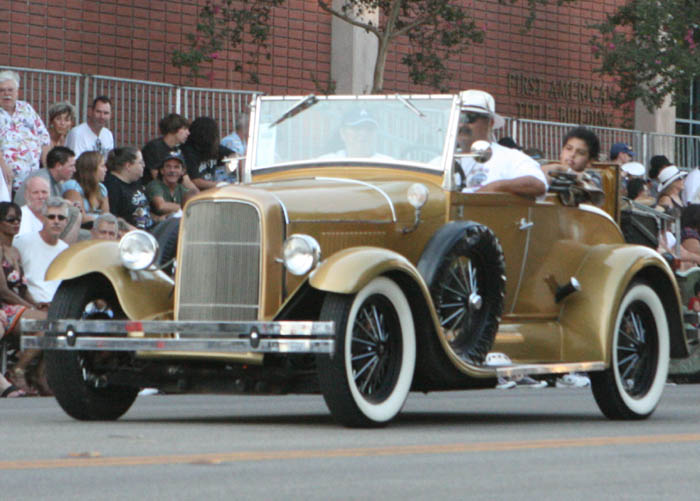 Another nice roadster
An OK sedan?
Another Camarro
A nice 55 Chevy
40's Chevy
A green Camarro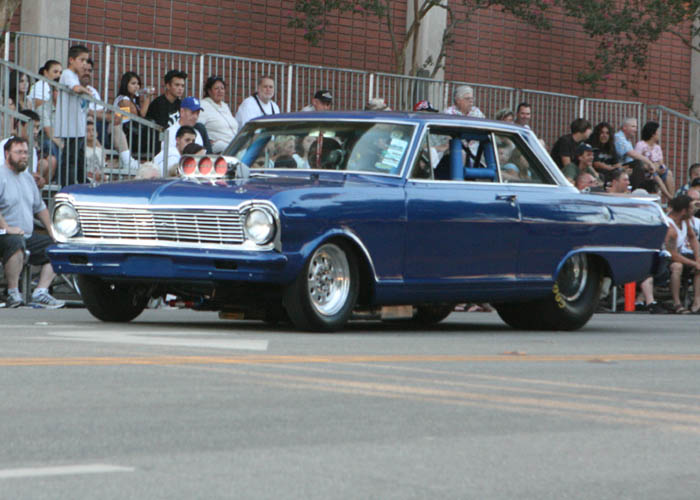 This Chevy looked and sounded hot. Look at the fat slicks.
An old 51 Chevy
A nice GTO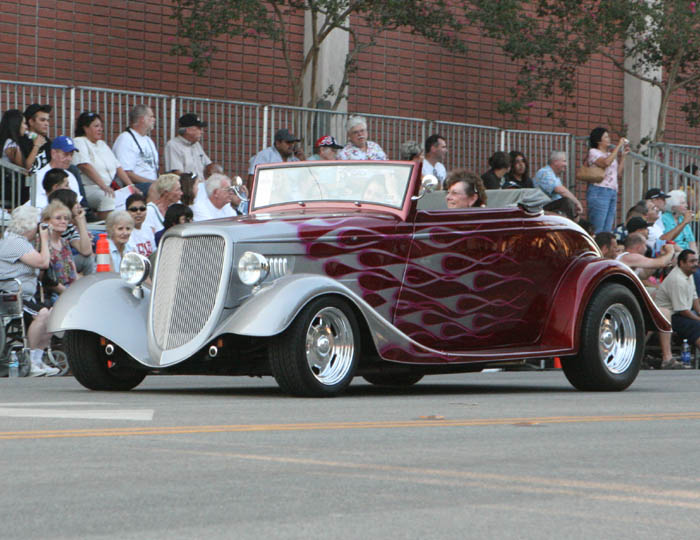 A real nice 34 Ford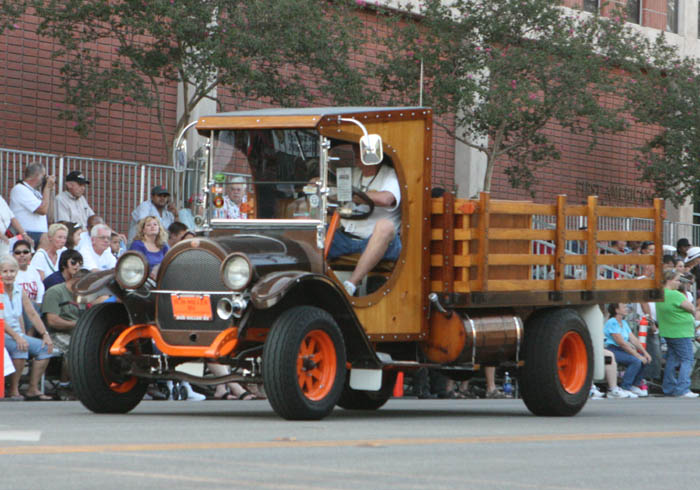 An old Beer wagon?
57 Chevy wagon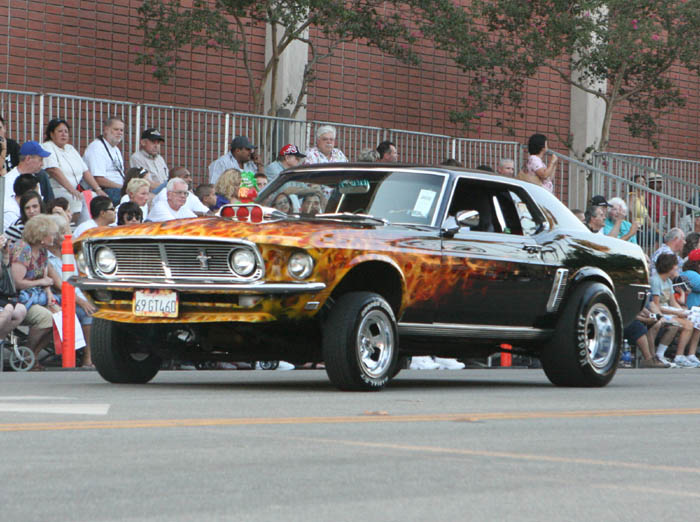 A Mustang
Elliot Ness car?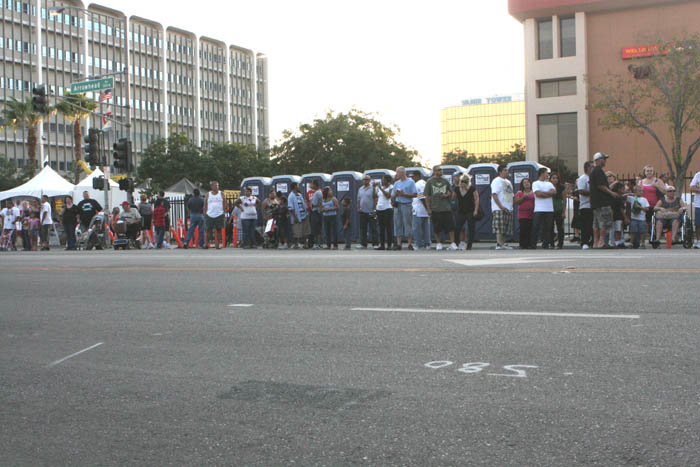 The porta potties made a great place to watch from????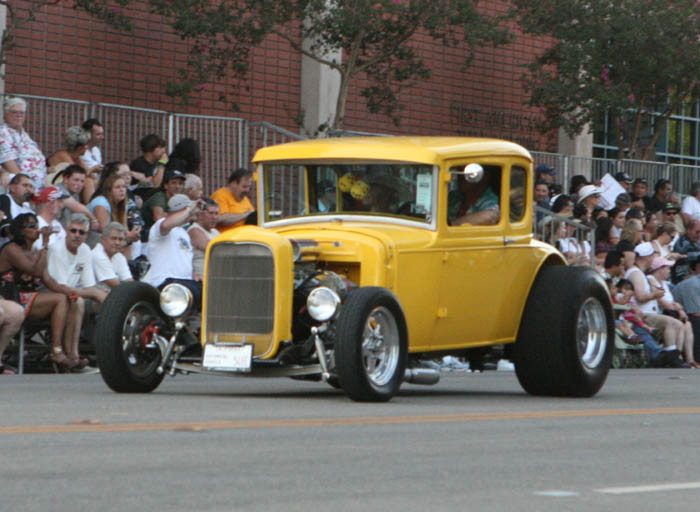 This happy days car was sharp
Hmmmm, what is it?
What a nice Ford sedan
?????????????????? Mack?
White is nice here.
A pretty but nothing special Buick hot rod.
Old truck looks new
Old 51 Chevy with every bolt on available.
A 23 T with a USAC/CRA sticker on the side.
59 or 60 Vette
The crowd was getting larger, the darker it became.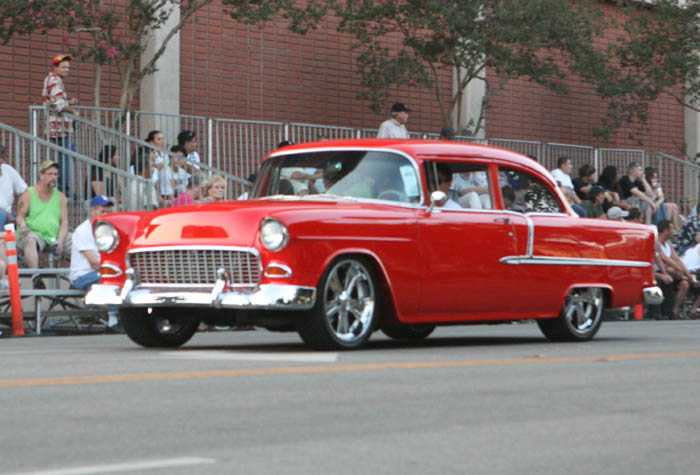 A nice red 55 Chevy
A hot Chevy
This lady was advertising the Moranno Valley rod event the next week.
Wow, this ones colorful.
Black Ford
59 Chevy, I liked these.
This old Merc had a hood that did tricks.
Nice old Ford sans paint.
An Oldsmobile
This El camino looked great.
This Willys was hot!
This one looked ready for paint.
Blue Mustang
Apple green Ford
Another nice 34 Ford
Nice Bucket
A nice 55 Chevy panel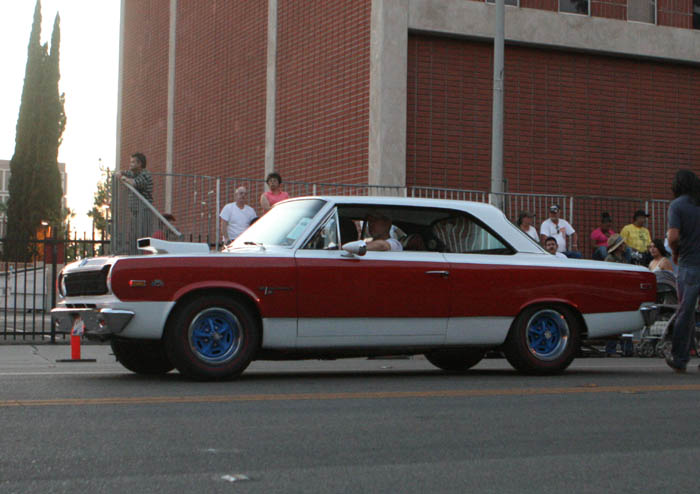 I think Rambler
A Ford panel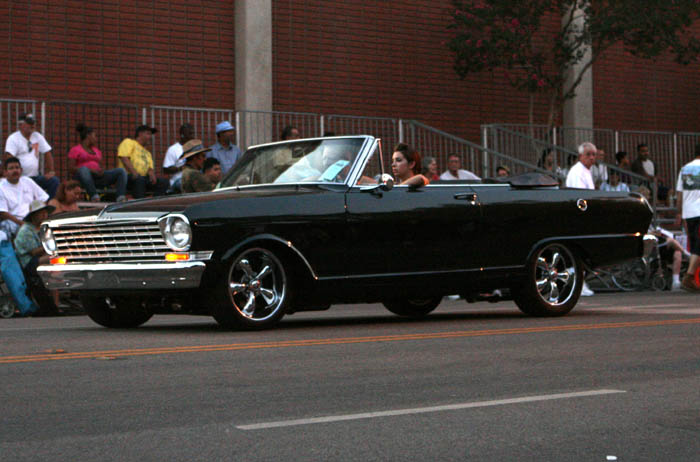 Another chevy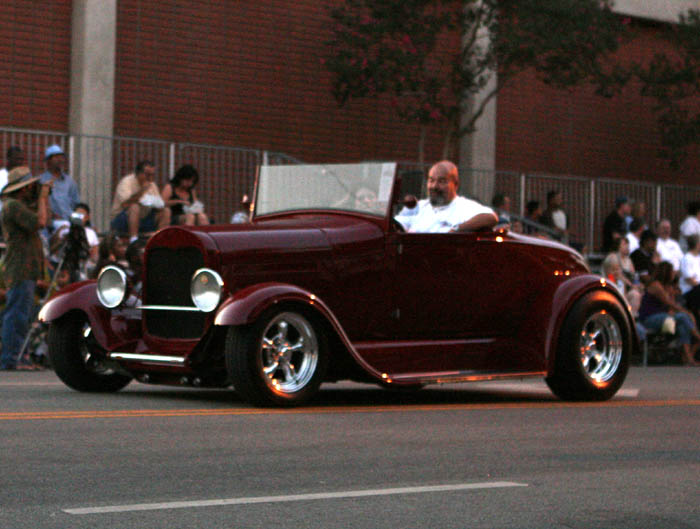 A nice rod
One more late arrival
A nice little truck
What???
Nicely restored old Chevy
Getting dark so night lights are on.
Roy Kischell came with this red Vette as he does each year. He and his friend were having fun.
No they weren't cruisin' for doggies. I just liked the name.
The rest of the pics were done poorly due to forgetting my flash, so they didn't make the cut. There were a lot of "plain" cars I ignored as they seemed to be people with cars with different wheels and sometimes paint. They wern't what I would call cruisers, and some were even newer than the 64 or older guideline.