This Sunday was the third annual Zanzabuku Sports Lounge Tony Jones fund raiser for the Mark Alexander owned # 4 sprint car. When I arrived, there was a good crowd of race cars and race people. I spent over two hours enjoying the people and bench racing like normal. There were smiles all around as Tony is coming off his latest win and the Alexanders are looking for more!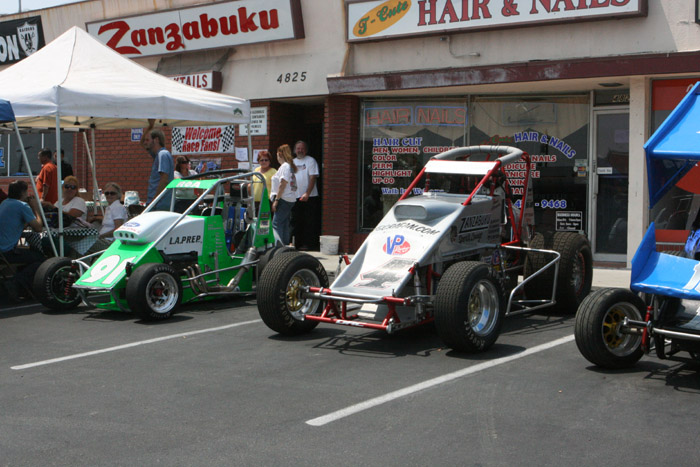 The silver bullet is lined up for show today in front of the Zanzabuku Sports Lounge.
Love these T-buckets!
This old beauty belongs to Ken Hillberg.
One of the "little" cars.
A crowd at one of the tables was having a good time.
That's Brett Roa's son Brody on the right. I met the young man on the left, but ...... his name escapes me, but he's a driver!
Another group enjoying the fun.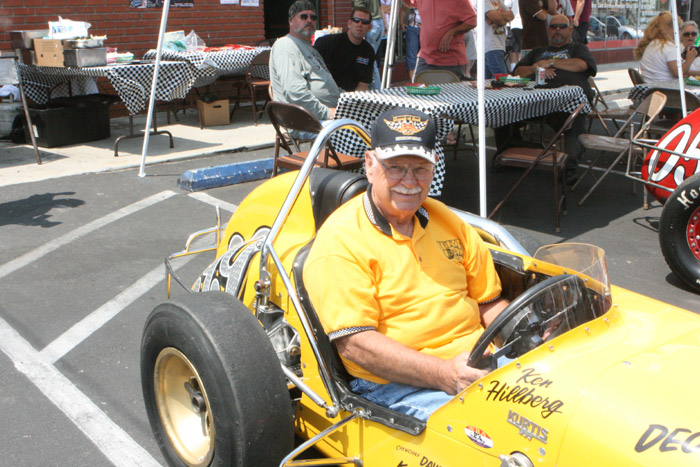 Ken Hillberg poses in his car.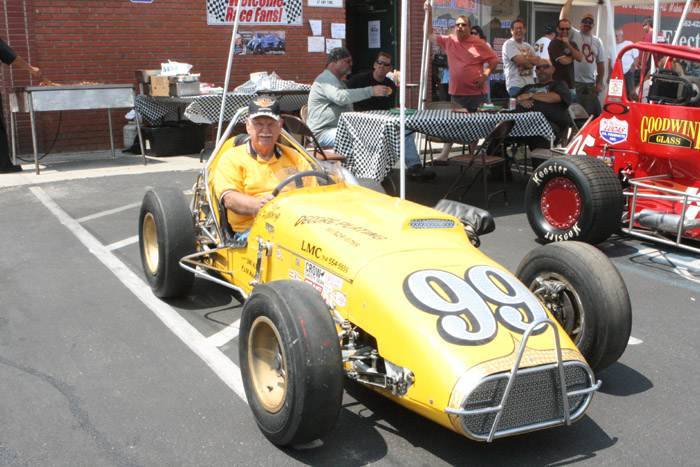 A full view of this antique with an antique in the cockpit.
Jeff Kristensen is getting some shots for his own video.
Kevin Kierce is resting after back surgery this week. It wasn't from a crash. Linda Holt and his buddy Russ visit with him.
Brody's ride.
Mr Jones arrives and begins his fun visiting.
Tony visits with Video Jeff. By the way, that's our host in the Cal bear hat.
Steve Alexander, left, and Brett Roa visit.
Cindy, the blond, has been on Wagtimes pics before. That is why she says she always keeps and eye out for me and my camera!! Gocha again, always beware.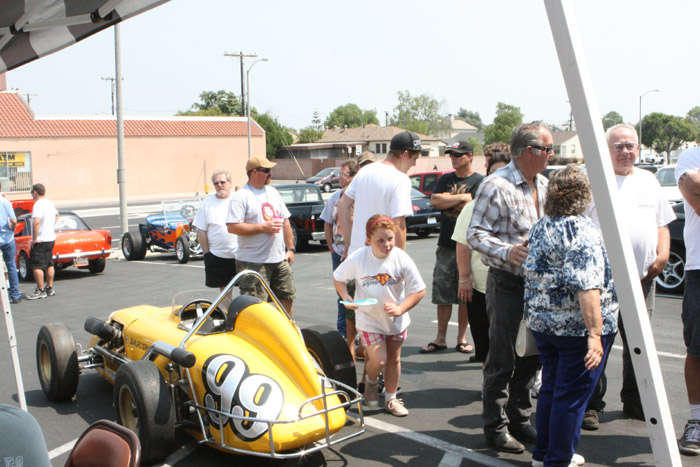 The end of the taco line.
The front of the taco line. They were all hungry.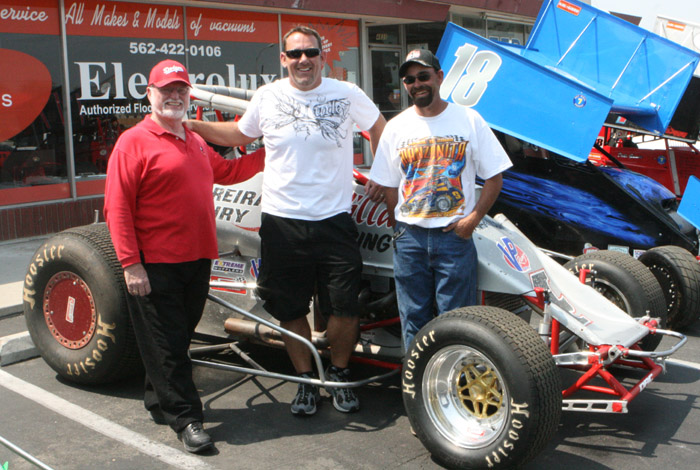 Tony and Mark with Wags.
We were trying to get Steve's attention here.
We add brother Steve to the pic.