On the way to San Jose we stopped off in Minden, NV to visit with Stubby and Darleen Dils. Stubby just finished a punishing period fighting cancer and was just deemed cancer free. His diet and routine has been thru a tube and it was rough. Still more recovery coming, but he looked good and was visiting and talking a lot duing our visit. Their home is out in the country and has a great view of the mountains.
Another view of the front of the house with a buzzard on a perch.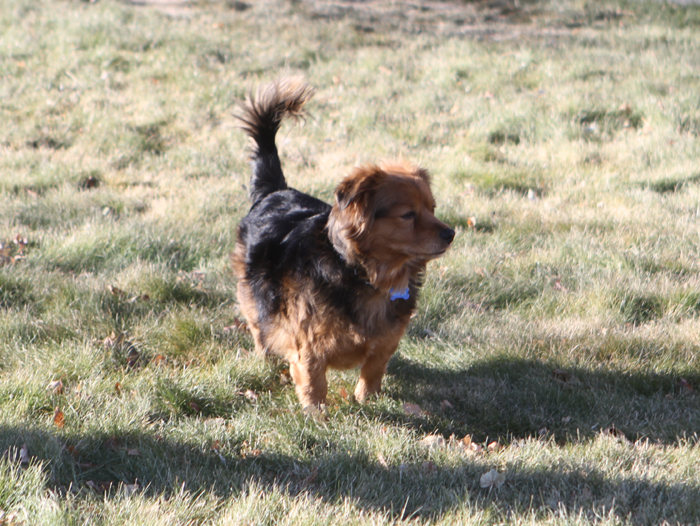 The newest addition to the family is Mickey.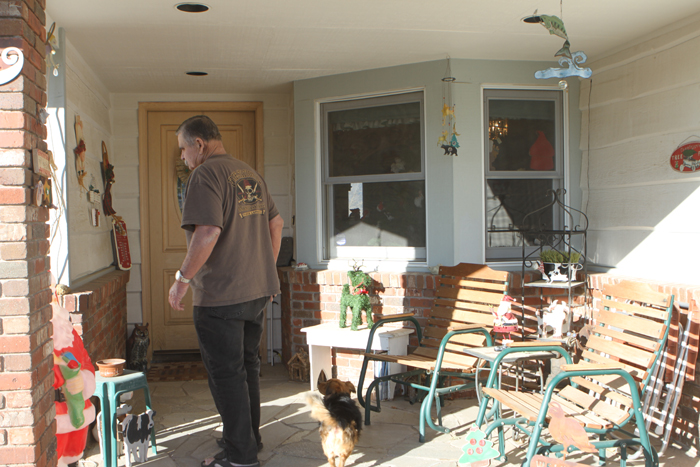 Stubby taking us in the house.
Darleen had hustled to get the house decorated by the time we arrived and here is a tour.
Little santa stuff on the sideboard.
Down the hall to the busy bedroom.
The busy room has a tree with a Corvette under it.
And some bookshelves with stuff!
And some more....
And a diecast sprinter featured here!
More Xmas stuff.
And a nice rack! No, from a deer!
Even the kitchen has a Xmas tree.
Two things in this picture stand out. Red and white polka dots and a cow, bith big in the DIls life.
A country kitchen?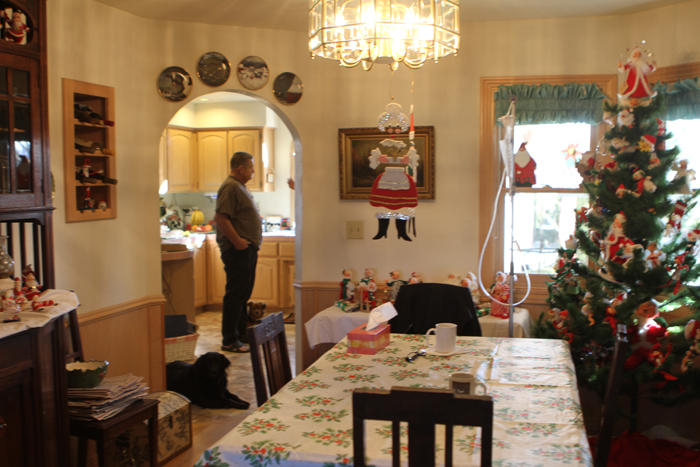 Stubby stands in the kitchen as we look thru the dining room.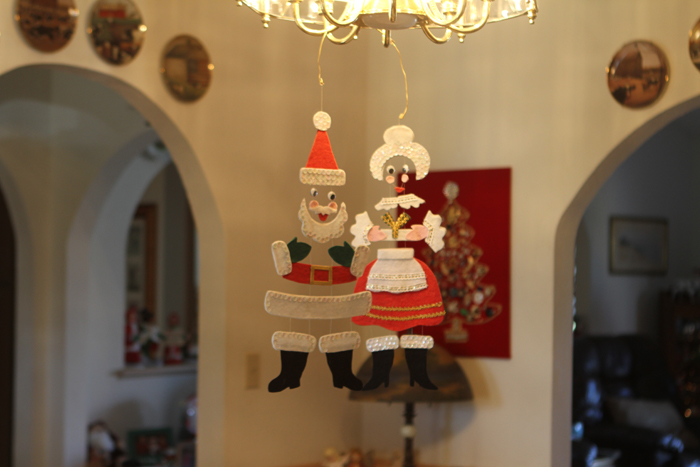 Unique hanging Santa and Mrs Claus.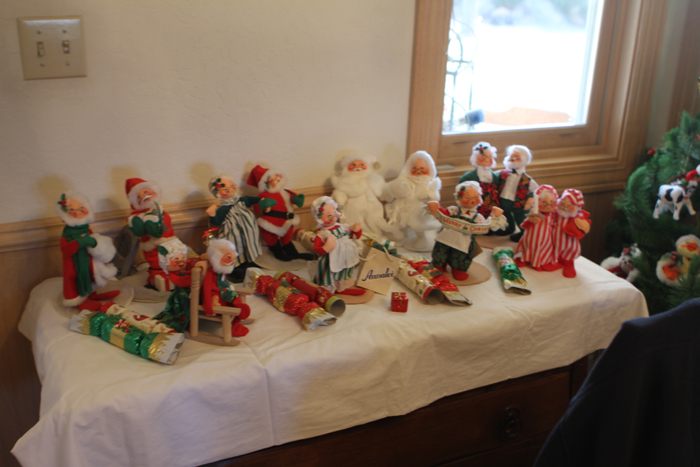 Clever little characters.
More deco.
Elf's on the clock.
The dining room tree.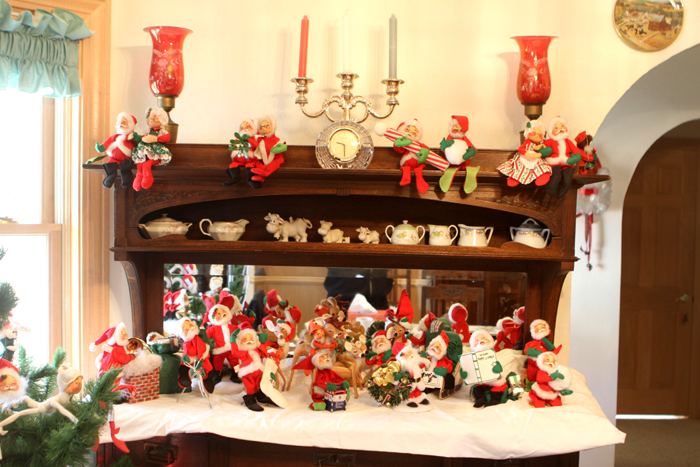 More stuff!!!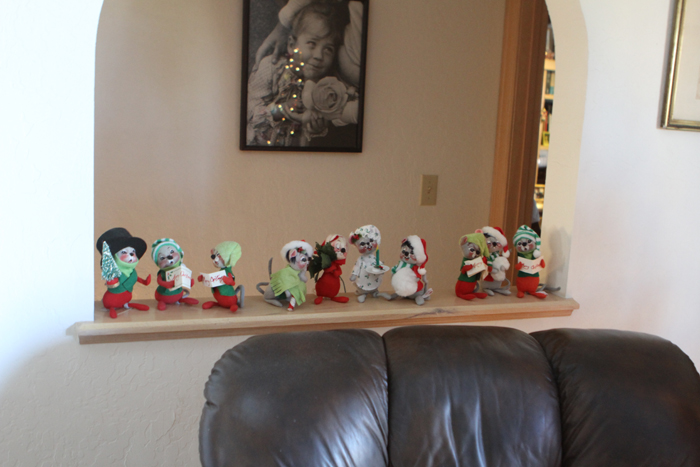 Where do all these characters come from?
The living room Xmas tree.
The TV console is wow.
A sprint car quilt in "our" room where we slept. It felt different than a regular quilt.
More knick knacks.
How come I don't have one???
And how a bout those cows!
In another bedroom, another Xmas tree!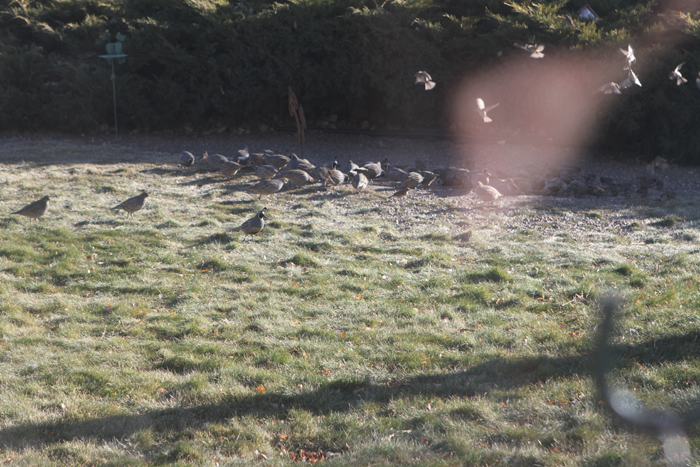 Feed the birds, and they do put out about 3 lbs of feed a day.
Mule Shoe Mine is where Stubby has spent a lot of time at!
The mountain view out the back yard.
Birds like to eat.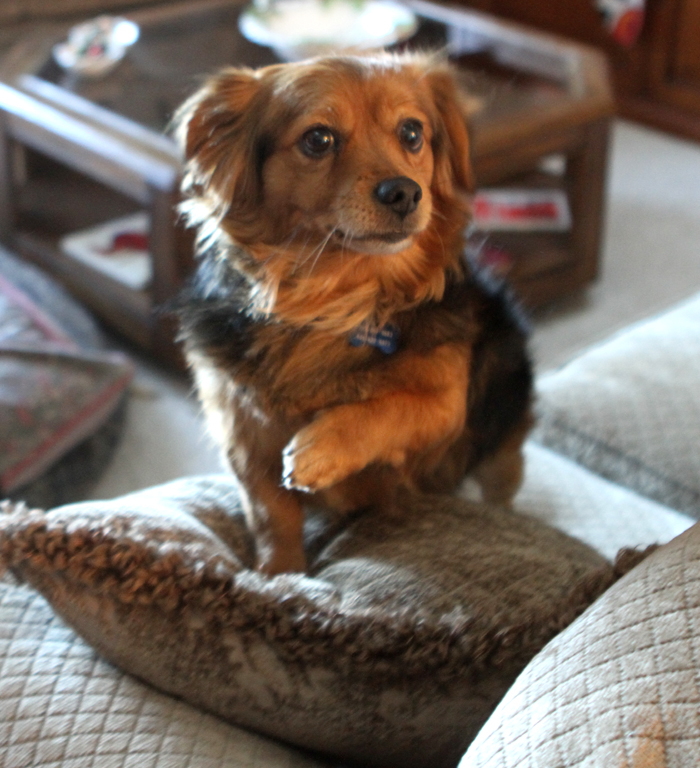 Mickey poses for me.
More Mickey, a real rescue doggie.
Sprinter is a pretty dog.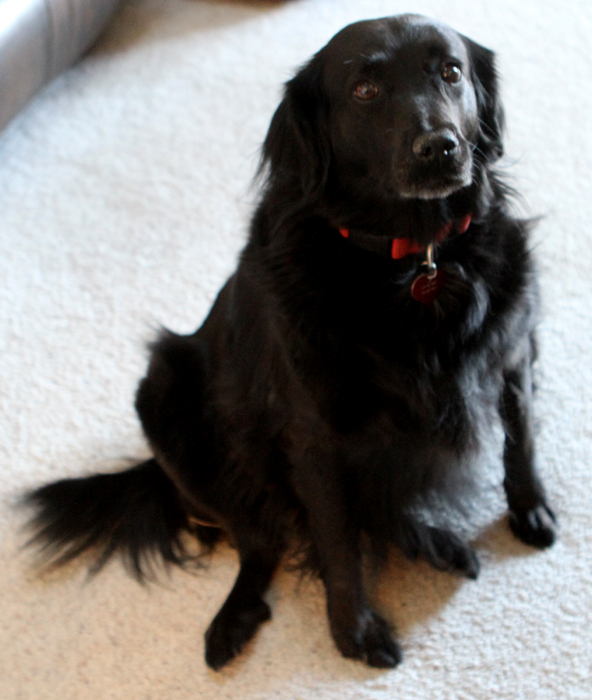 Sprinter at rest.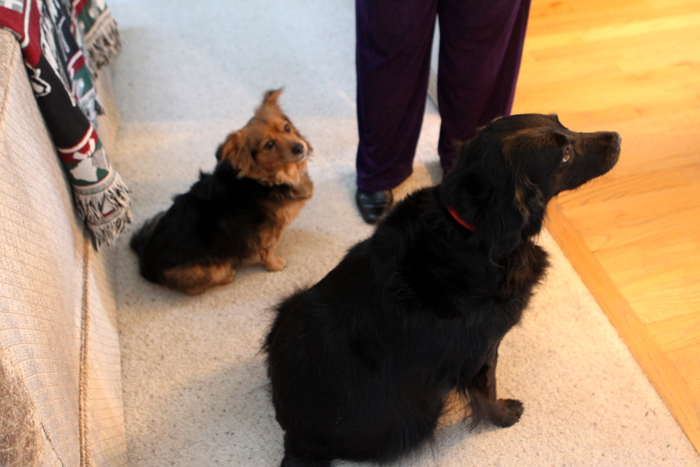 They look ready for a treat.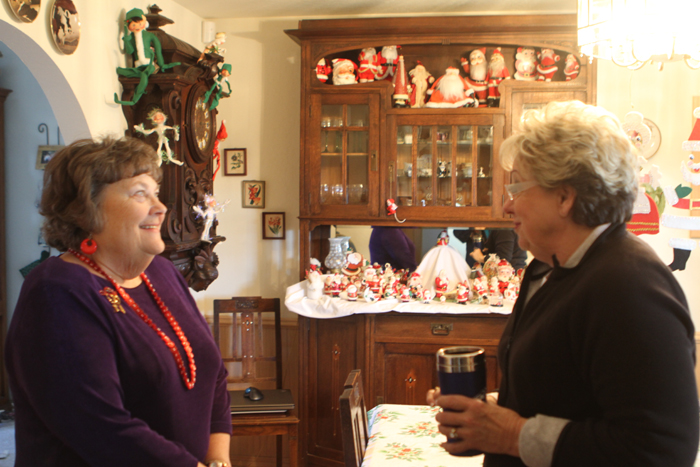 Terry and Darleen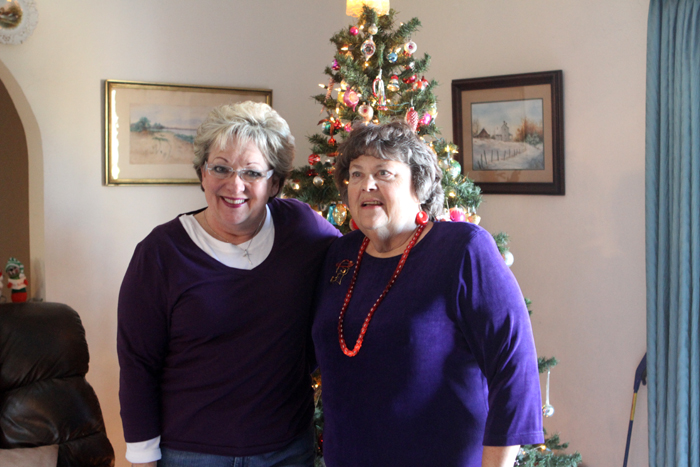 Terry and Darleen
Darleen showing Terry more.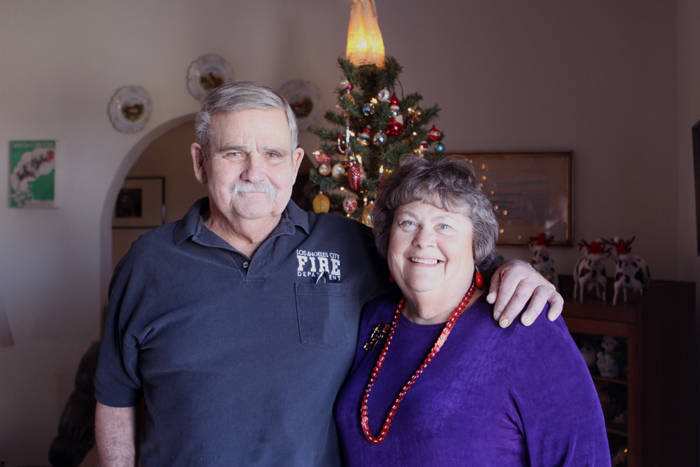 Stubby and Darleen
The travelers!
And we are off and leaving the Dils home. very scenic!