The Wagsdash posters are on display in the race shop behind the home of Linda and Buster Venard.
Just some of Busters trophies form his short but winning years as a driver. Also some pics that were on the wall.
It's tough to see here but Buster poses with Dean Thompson.
Buster poses with one of his fast rides.
Buster shows off one of the very first screens created to make t-shirts. Wish I had one of those, don't you?
The Yellow car looks ready to go racing.

The blue Ellis Chassis with a Shaver looks even more ready. Plans for a refresher on the paint in the future will make it look brand new! Yes, the weiner dog was on this car!
More stuff to see!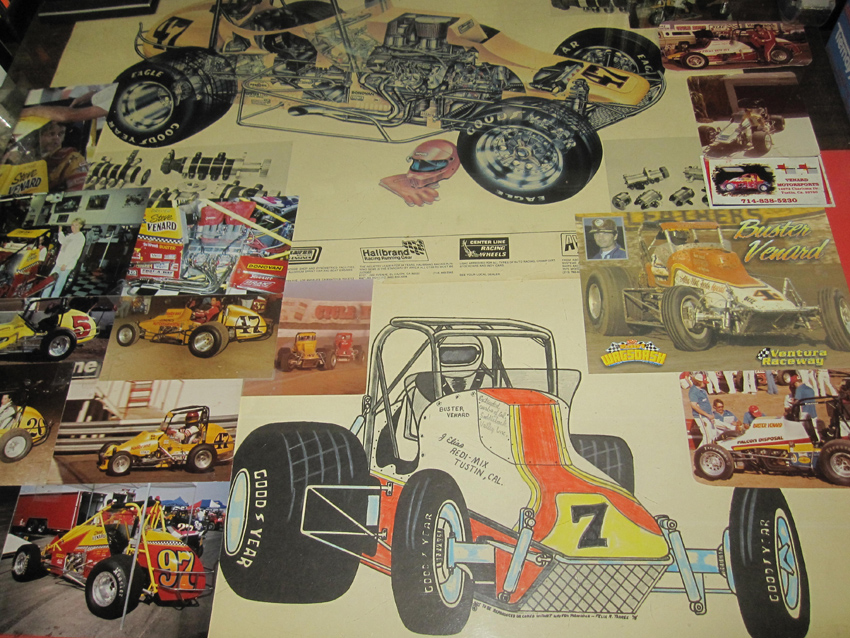 Cool wall hanging!
Hanging around in the shop shows things on the walls.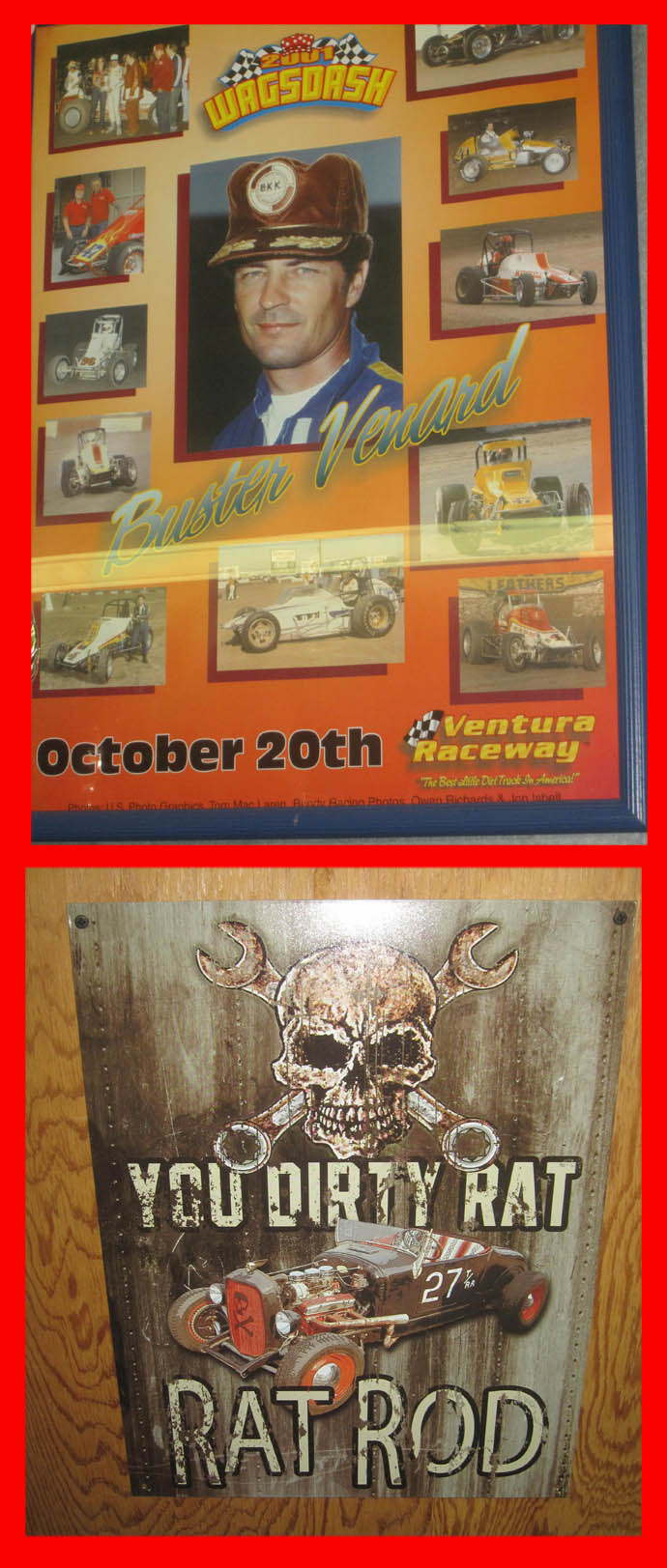 More wall hangers including Buster's Wagsdash poster!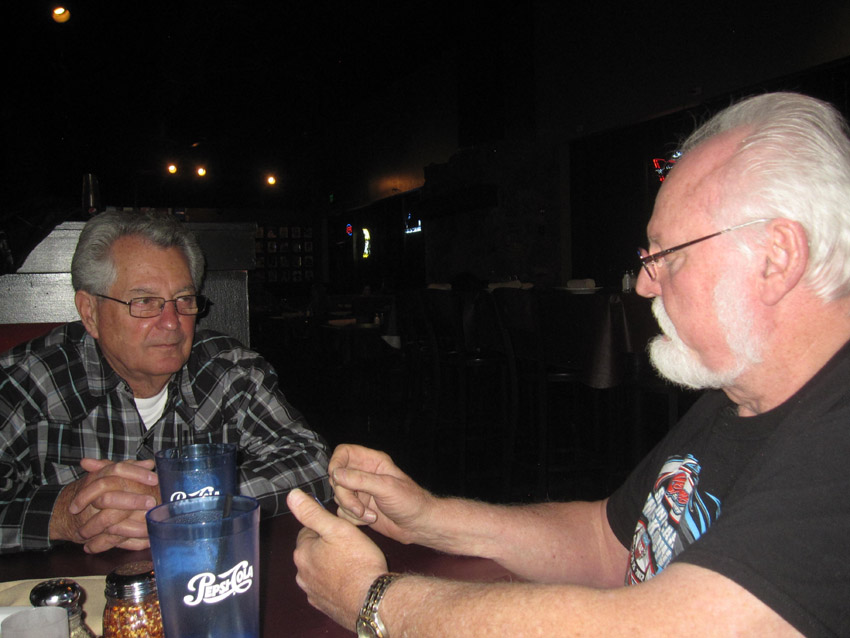 Buster and Wags enjolying the time together.
Dinner was Italian.