That is Muriel and Trophy Dave before the feed and lighting began. They do an amzing job!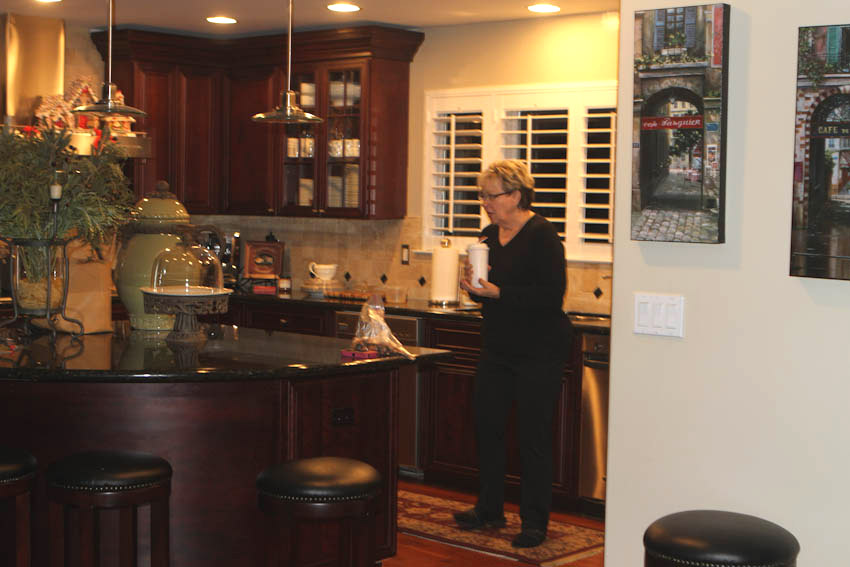 That's Mrs Wags looking or water in the kitchen.
Thats the fountain in the back yard that didn't fountain because of the pump being broken.
The living room is decorated like all of the house!
That's Mrs Wags TEXTING?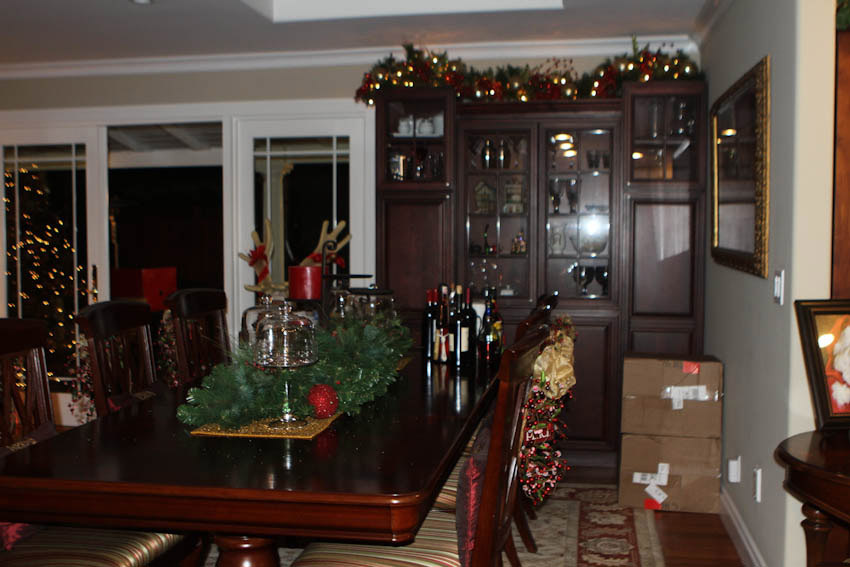 The dining room.
Christmas tree in the living room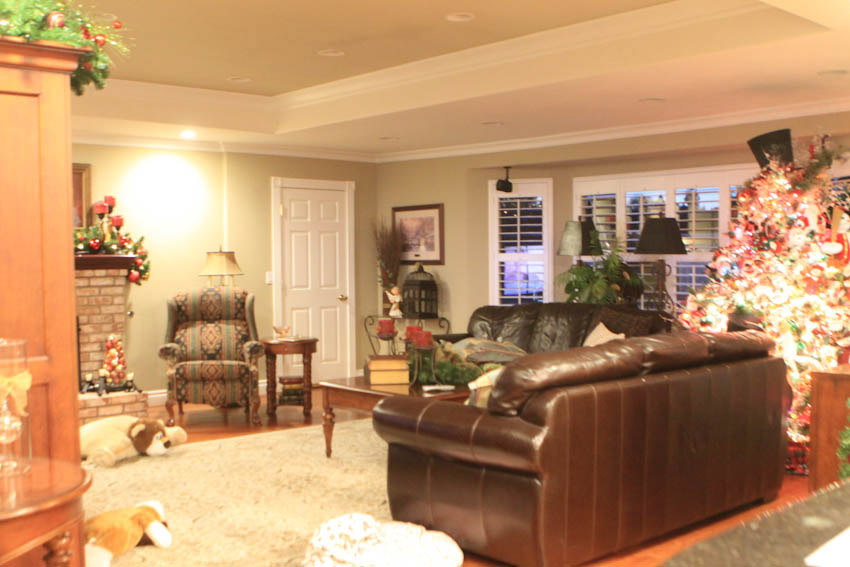 The family room has a tree, too!
Trophy Dave talking to his dog
A little gingerbread house, ready to eat?
The special cake was pretty and tasty too!
The daytime view outside the house looks pretty good, but wait until the lights are on!
There were plenty of tables for all the guestas to chow down on.
A look around the YARD.
Outside with no lights yet.

Still no lights.
OK now we go for the lights!
Oops , I forgot the roof!
Light it up Trophy Dave!
Amazing!
Look who's here!
More!
More.
Yes.

And more.
Still more
And The End!