The Ovals start with Randy Shiosaki thinking ahead.
Wes Gutierezz unloads. He ran 5th on the opening night.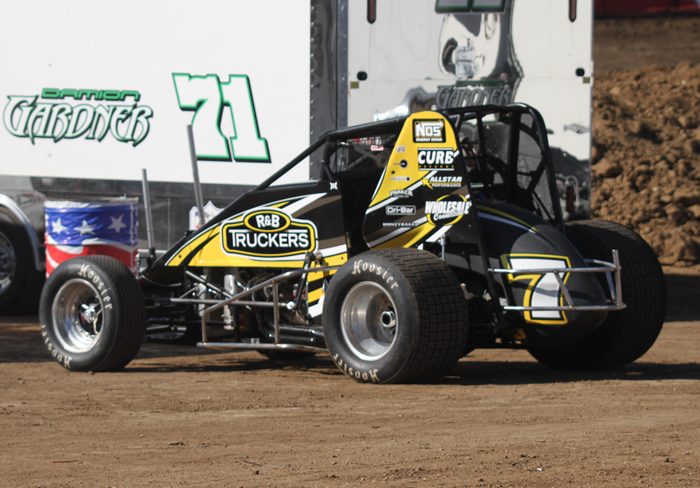 Brian Clauson was 6th in the main.
Biggie had two cars out but Jon Stanbrough ran one
Jace VanderWeerd
Richard VanderWeerd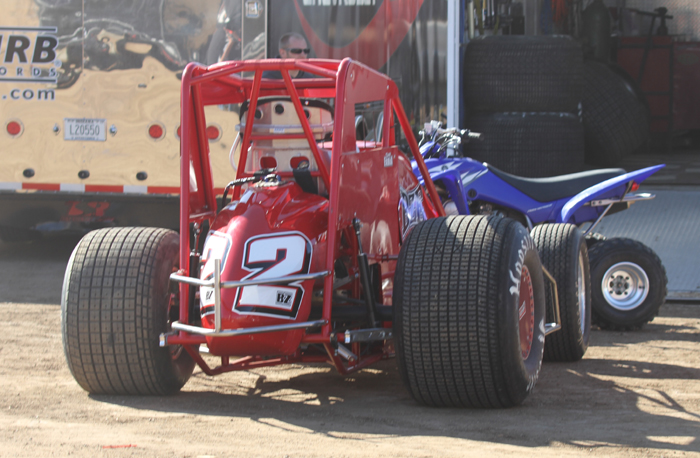 Danny Faria got on his head in his heat.
Kyle Larson missed the main as it was a fast night and everyoine was fast in the main.
Brady Bacon was 24th in the hoffman car.
Andy Forsberg was in the house. He made the main with a 360.
Davey Jones hangs around waiting for the pit gate to open up.
Julie and Laurie Sertich chat.
Keith Kunz, middle, one of the best set-up guys in the business.
Beezer talks with one of the friendliest guards at the track.
The VanderWeerd pit had a lot of action. The first day they blew a motor and the last they crashed a car and had to switch to another one.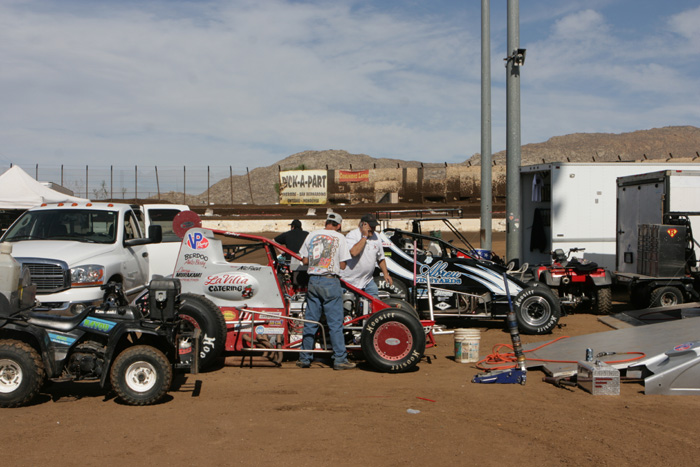 The cars came and were unloaded early and the crews worked hard all day.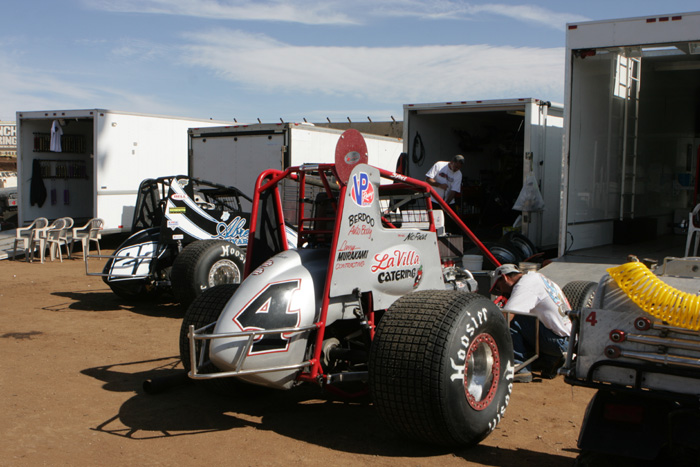 The 4 car was hot oh my hot on thursday with Nic Faas leaning on the loud pedal.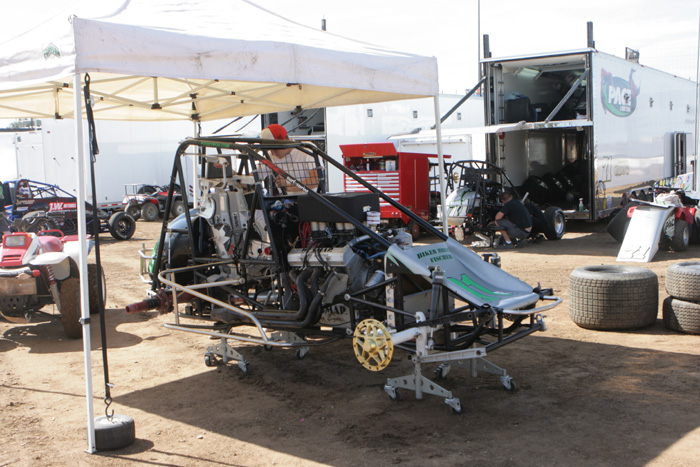 Brody Roa got a new 410 and lasted only a short time in it, but came back for the last two races with his 360 motor and raced hard.
Dwight Chaney had Dave Darland in his car this weekend.
Keith Bloom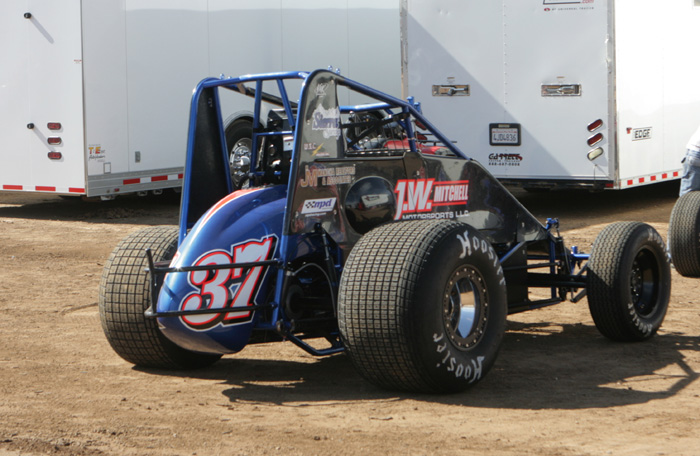 Matt Mitchell
See anything odd about Matt's back up car?
Vinnie is working on the Demon's car.
They changed the motor in this Richard VanderWeerd car.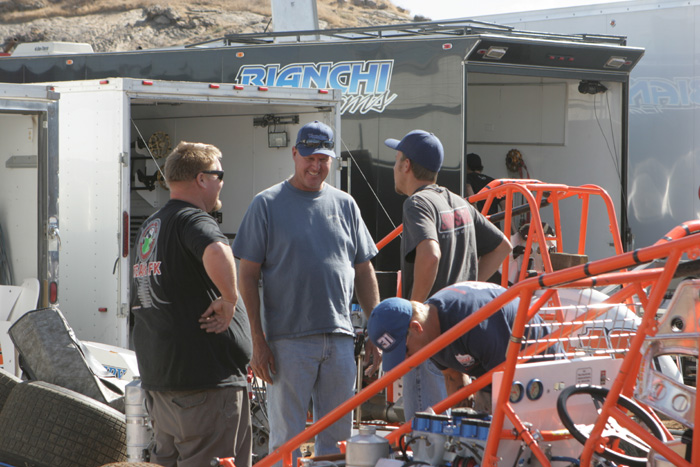 Here's dad in the middle of this conversation.
You know they are serious when they have a car on jacks. This is Kyle Larson's ride for the weekend.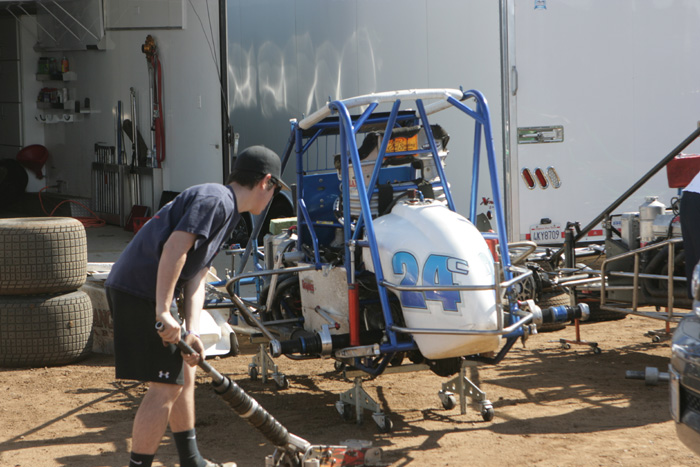 Colby Copeland had a nasty flip on Saturday that had pieces flying everywhere when he flipped down the front stretch.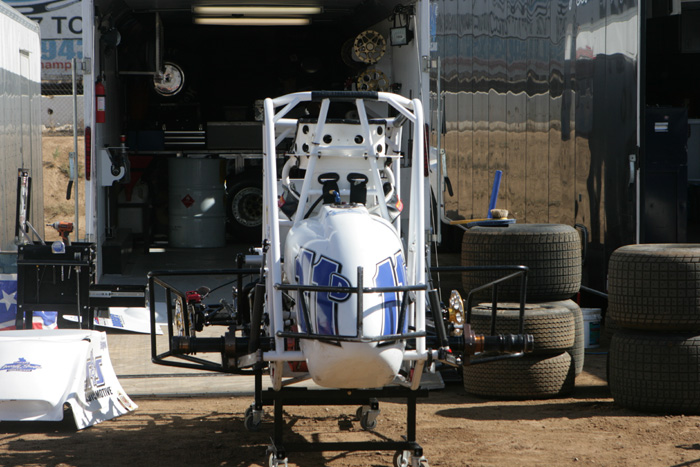 Fast timer on Thursday Ryan Bernal on his first trip to Perris.
The Moosemobile driven by Greg Bragg looks ready.
Ray Stansberry and Seth Wilson got together for this one. Seth brought his own motor.
Bobby East seems to be doing a total rebuild.
Andy Forsberg came to play for the first time in a few years.
He brought a second car just in case.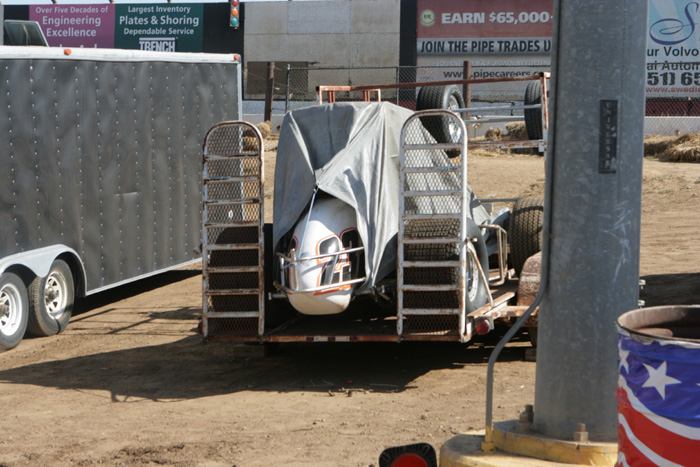 Another open trailer for Greg Alexander.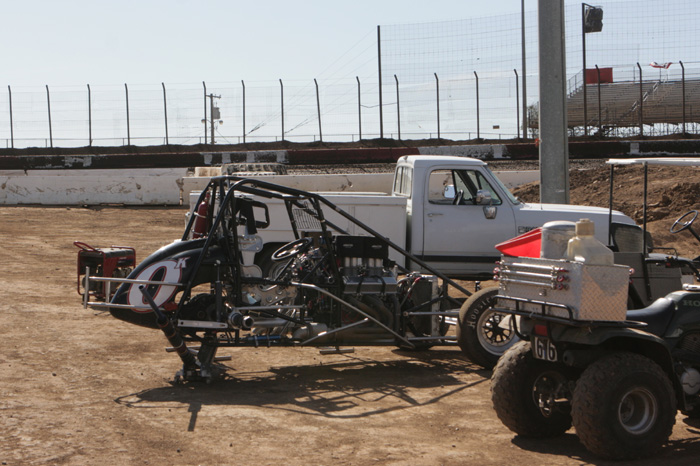 Kenny Perkins has his hands full getting this car ready as well.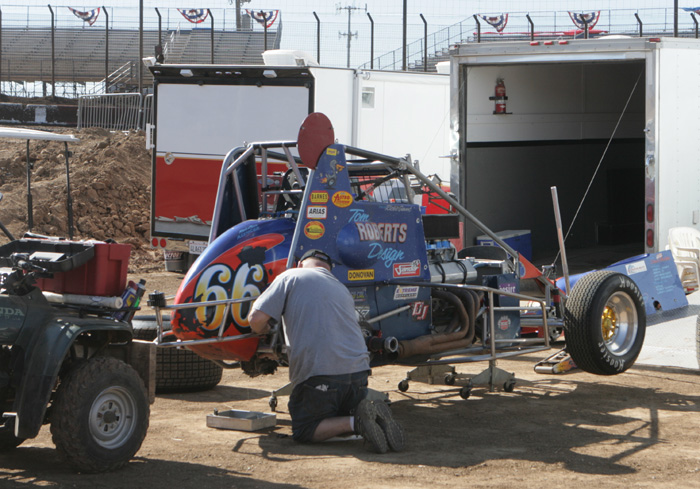 Rickie Gaunts ride was getting the once over.
The Bender car is in process.
Geoff Ensign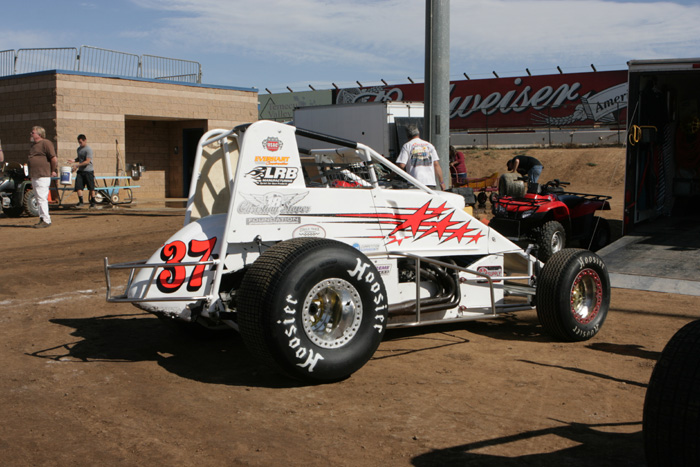 David Bezio
R J Johnson
Shane Golobic
Mark Alexander works on the silver bullet # 4 car.
Dave Darland's ride is looking OK.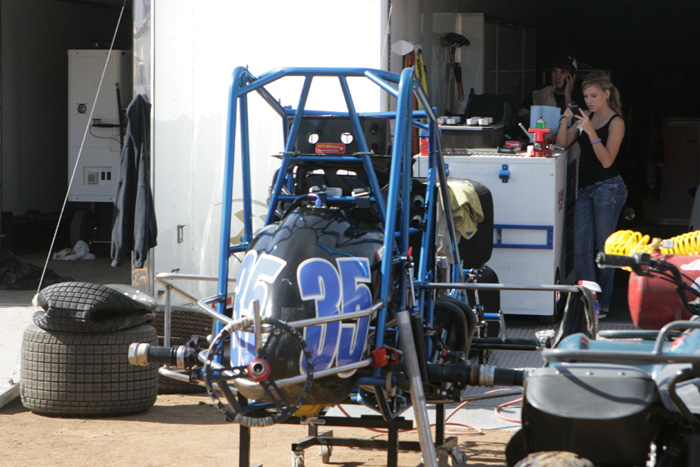 Hunter Schereunberg's car not ready yet.
Lots of activity in the pits.
Mike Truex is filming as the Brady Bacon car moves to push off.
Gavin Matlock
Bud Kaeding
Seth Wilson
Matt Mitchell
Greg Alexander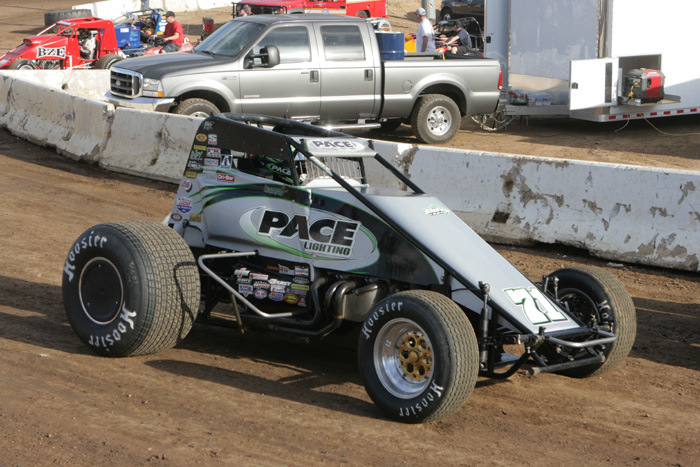 Damion Gardner
Geoff Ensign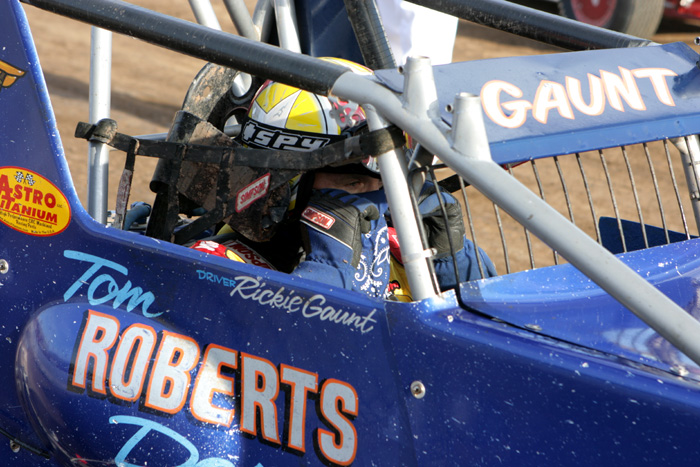 Super Rickie Gaunt in his open helmet and bandana outfit as he packed the track.
West Coast 360 Champion Richard VanderWeerd running a 410 this week.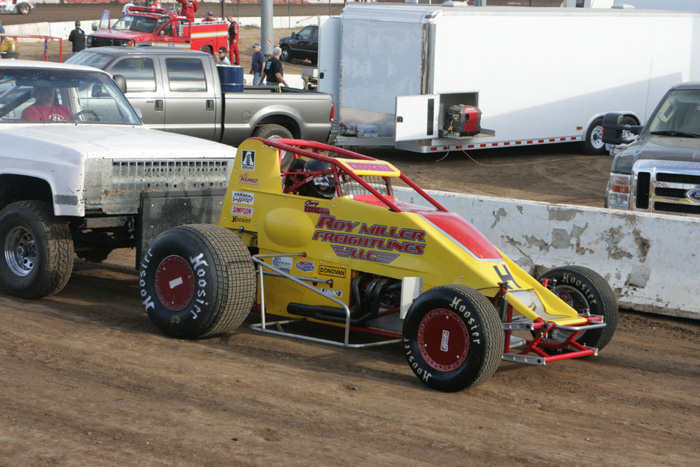 The yellow # 7 of Mark Priestley
Ronnie Gardner borrowed this car to run this weekend since his motor was broke.
Josh Ford
Robert Ballou in a second Ford car.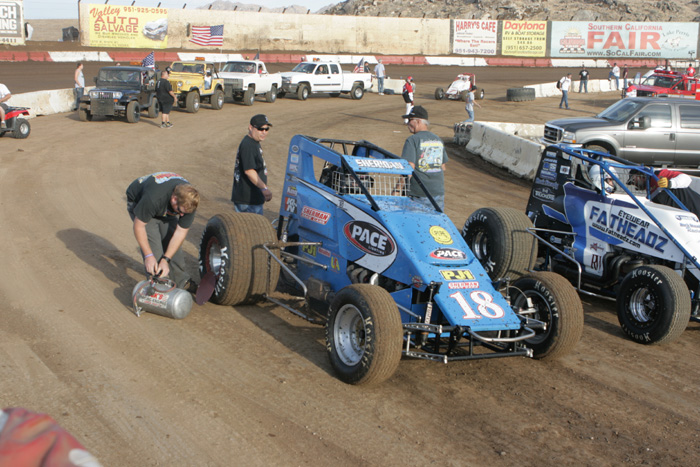 Danny Sheridan and crew.
Chris Windom won the second night and moved into 2nd on the drivers championship behind Brian Clauson.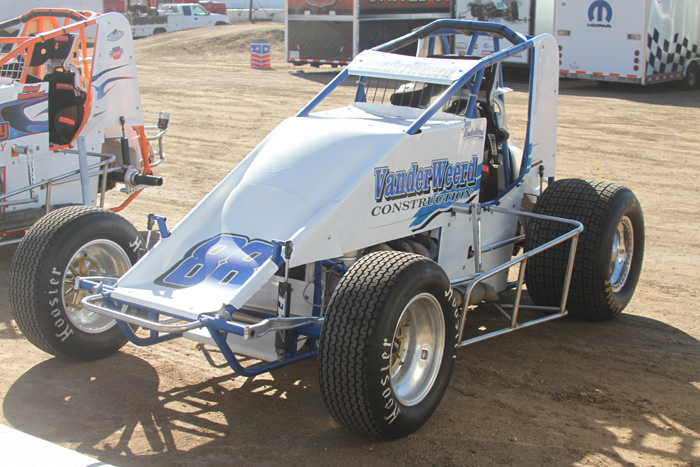 Jace VanderWeerd
Brady Bacon
Richard VanderWeerd's car under construction.
Danny Sheridan
Danny Faria in progress.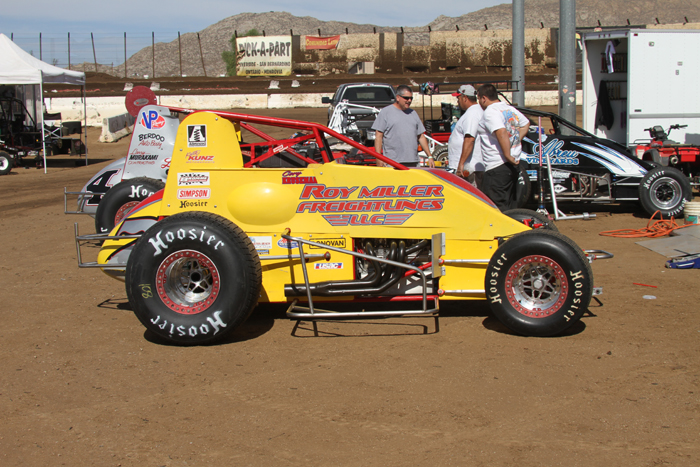 Hard to beat for bright is the Priestley # 7
Don Kazarian wandering around his track making sure everyone was OK.
Mike Arthur and his little wagon goes hunting for great pictures like always.
Everyone had a four wheeler two.
OK, I'm going to take this welder for a ride!
Pretty in pink.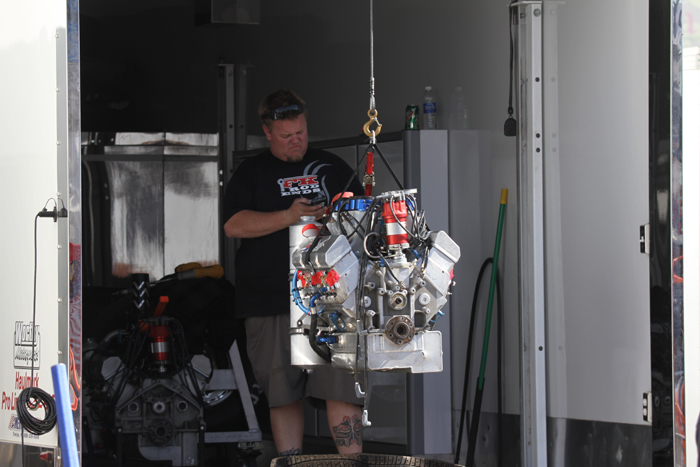 Motor changing time for the VanderWeerd's and we haven't turned a wheel at this point.
Who says Danny Sheridan doesn't do anything? He's getting his seat right.
Kenny Perkins
Hi there!
Cody Williams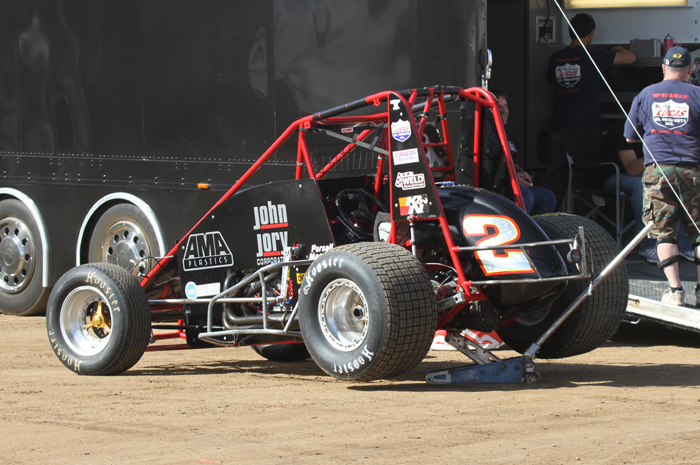 Austin Williams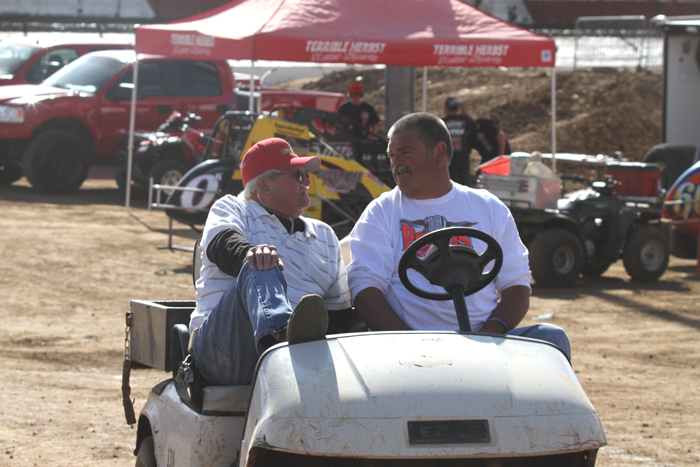 Probably the only time Ray Sheets looks like he might be relaxing.
Hunter Schuerenberg's ride gets a little TLC.
I am sure she is telling them how it is!
Ronnie Gardner's ride being worked on.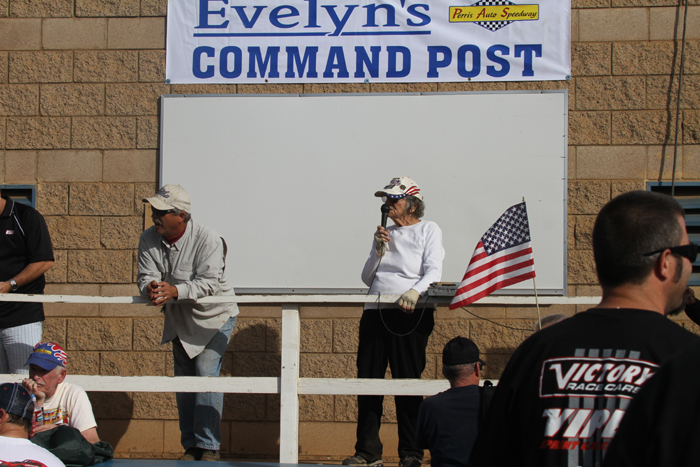 Evelyn's command post?
Don Kazarian addressing the pit meeting.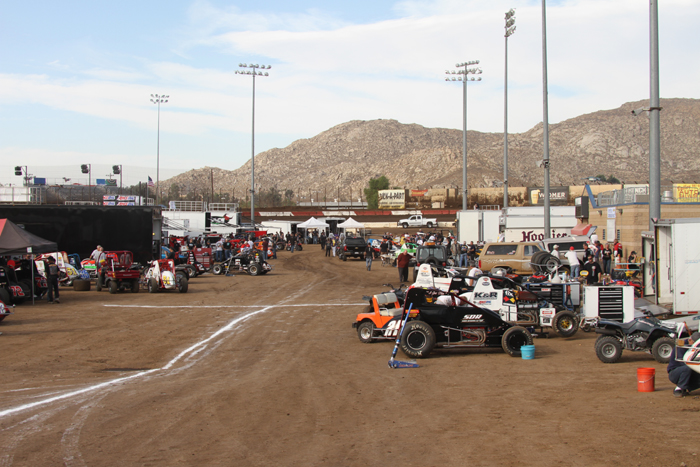 The pit view from turn one/two.
Troy Rutherford's ride got a motor swap on a rainy Friday.
Greg Alexander's ride getting attention.
What?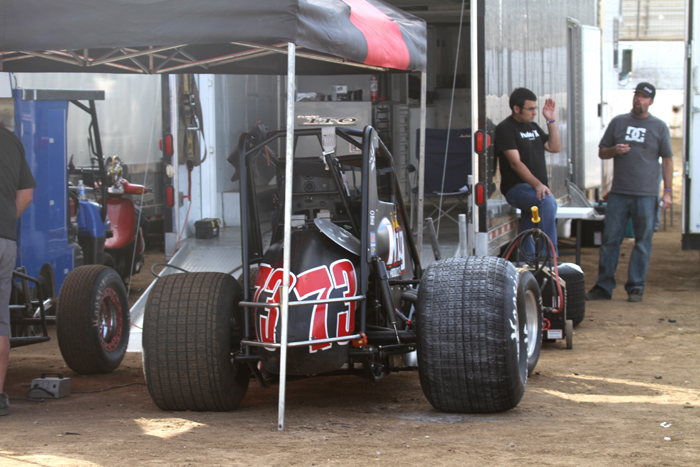 Josh ford's ride.
John Aden's ride.
John on his way to the meeting. Don't know where they are going.
Julie is posting line-ups on the white board.
CRA officials.
Damion Gardner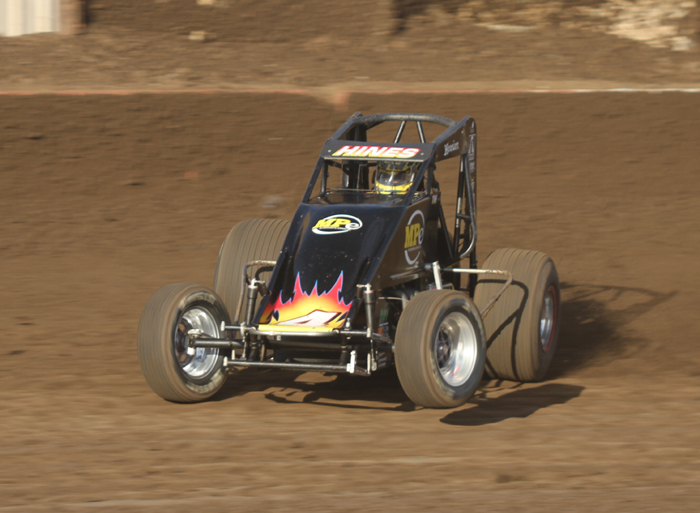 Tracy Hines
Shane Golobic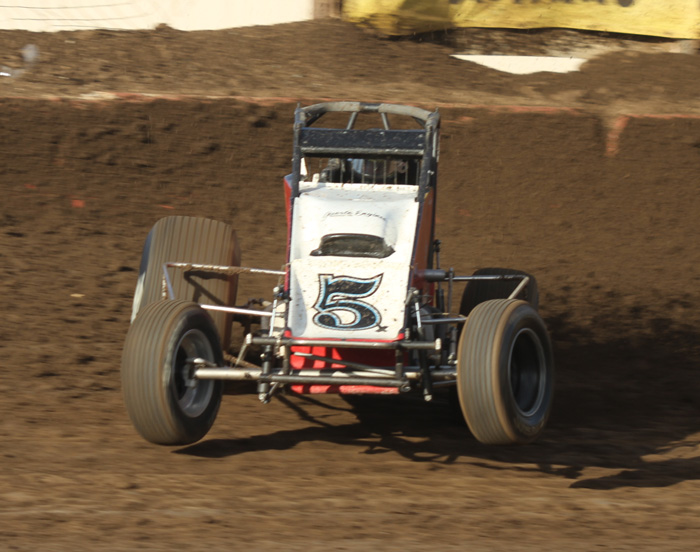 Bobby East
David Bezio
Kyle Larson
Austin Williams
Wes Gutierezz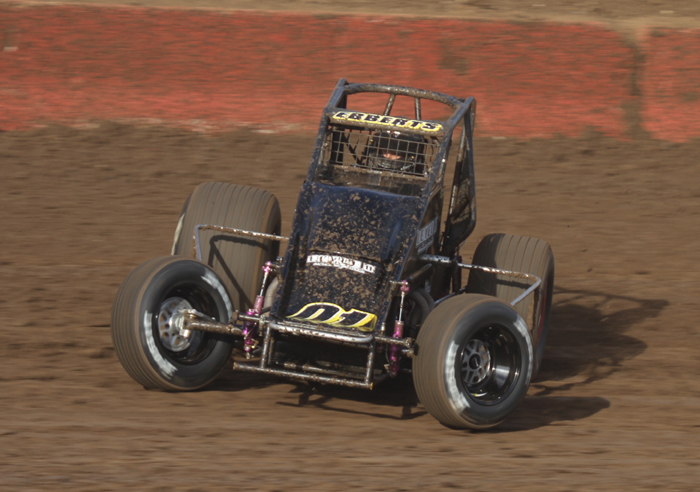 Danny Ebberts
Ryan Bernal
Seth Wilson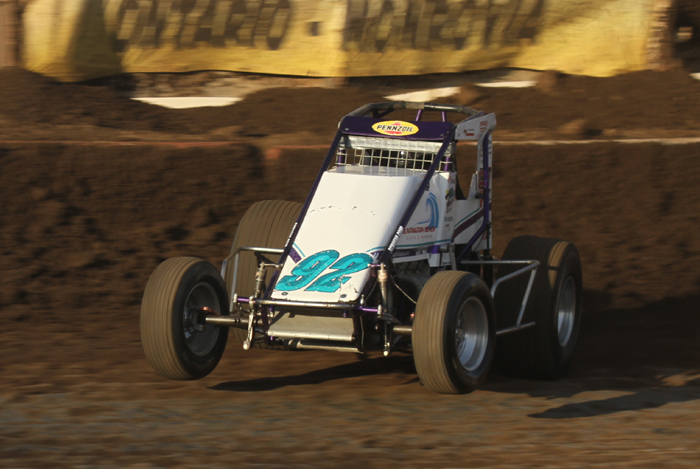 Greg Bragg
Hunter Schuerenberg
Andy Forsberg
Geoff Ensign
Royal Adderson
Danny Faria
Colby Copeland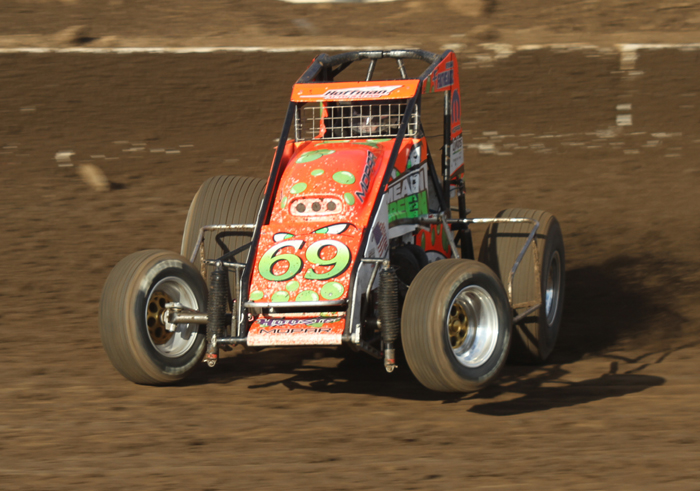 Brady Bacon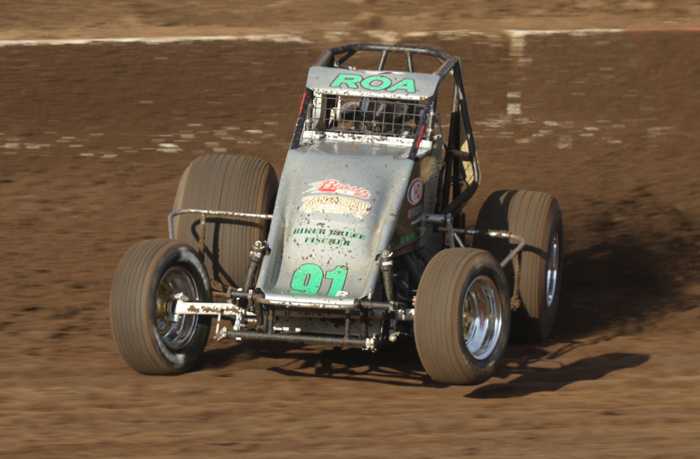 Brody Roa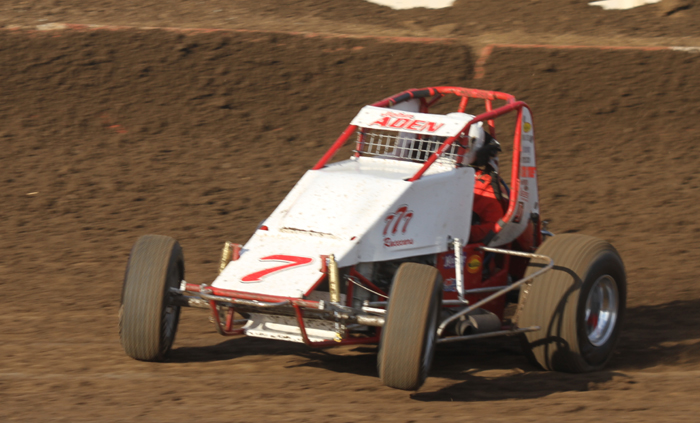 John Aden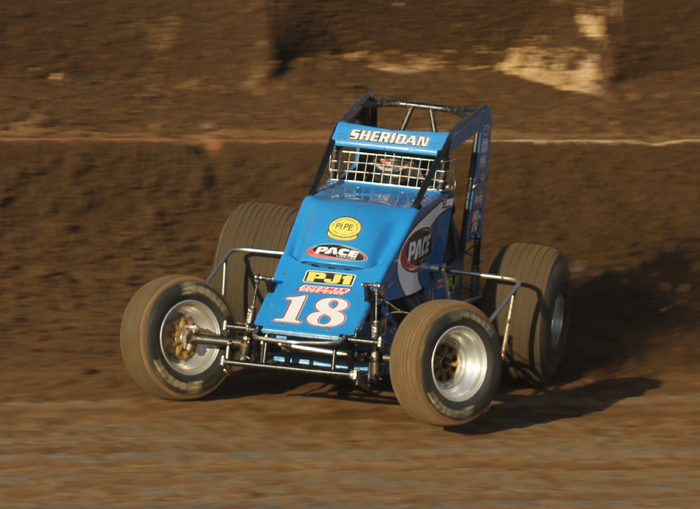 Danny Sheridan
Keith Bloom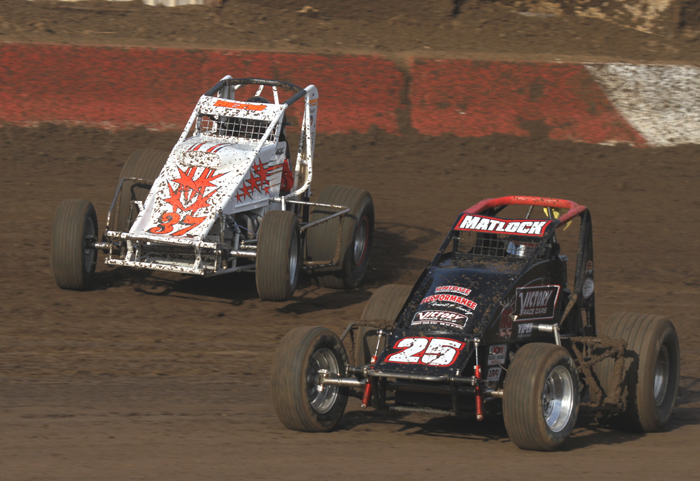 Gavin Matlock and David Bezio
Kenny Perkins
Troy Rutherford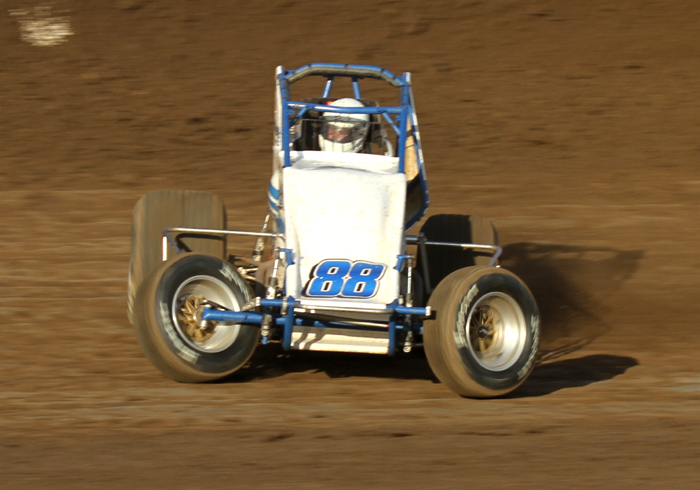 Jace VanderWeerd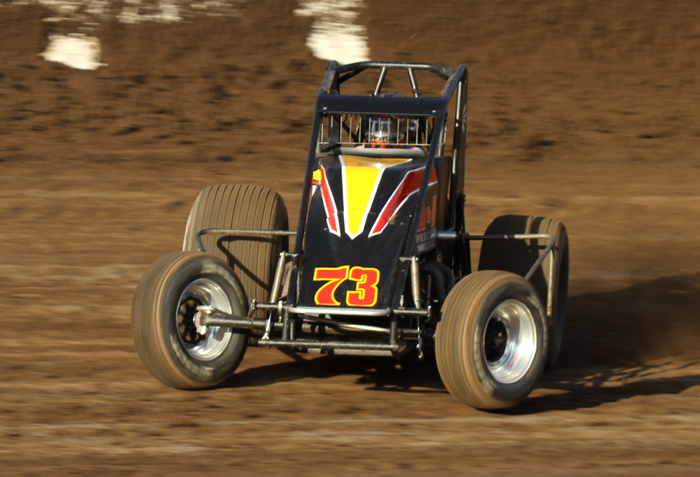 Josh Ford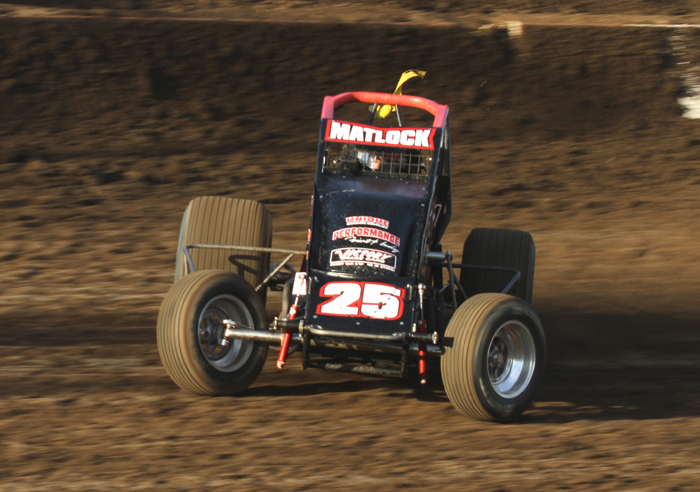 Gavin Matlock
R J Johnson
Ryan Bernal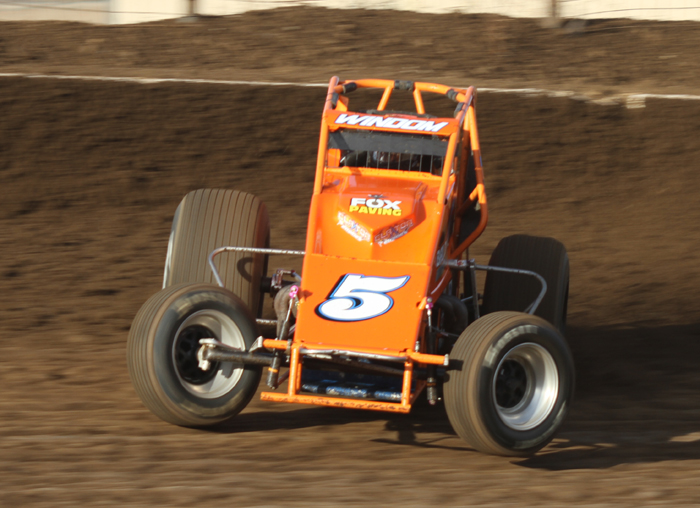 Chris Windom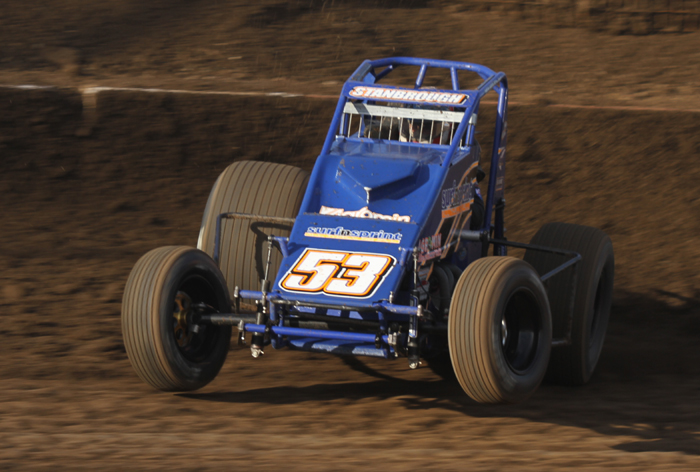 Jon Stanbrough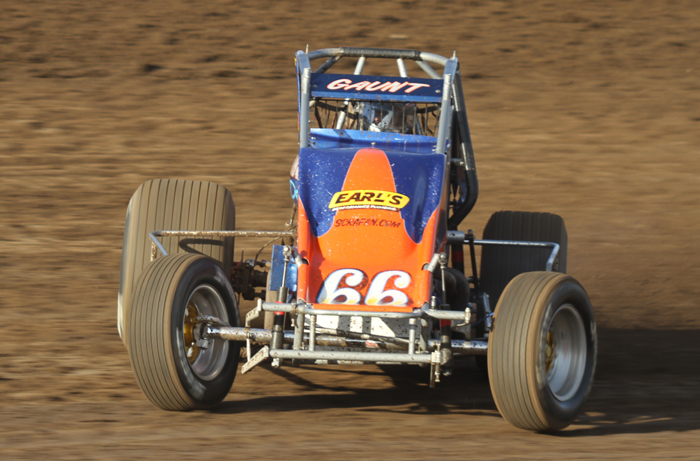 Rickie Gaunt
Ronnie "G"
Greg Alexander
Greg Alexander
Shane Golobic
Nic Faas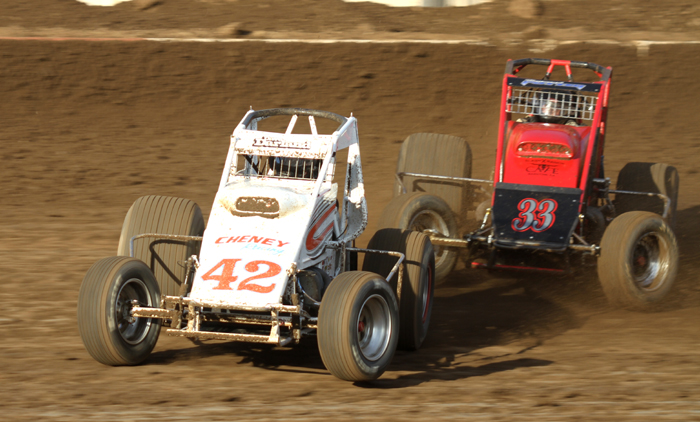 Dave Darland and Raymond Potter
Brian Clauson
Bud Kaeding
Troy Rutherford
Richard VandeWeerd
Matt Mitchell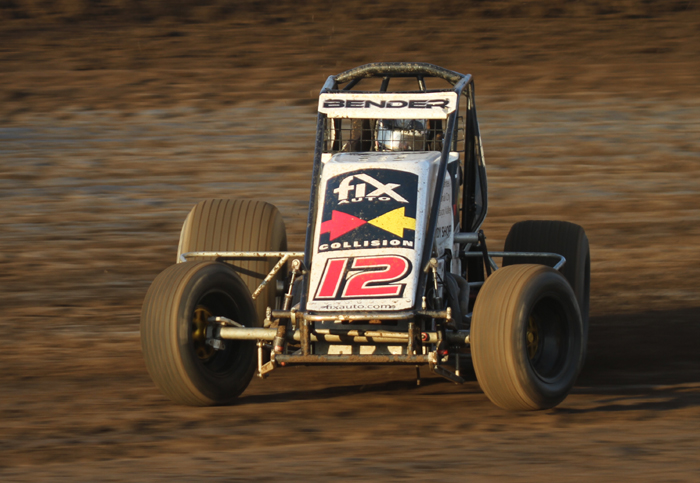 Bobby Bender
Levi Jones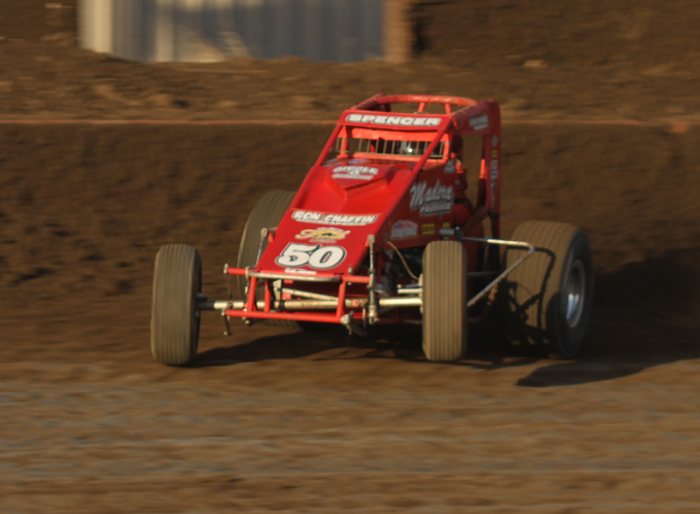 Mike Spencer
Cory Kruseman
Shane Golobic