Thursday practice
First look at the pits on Thursday showed little early on.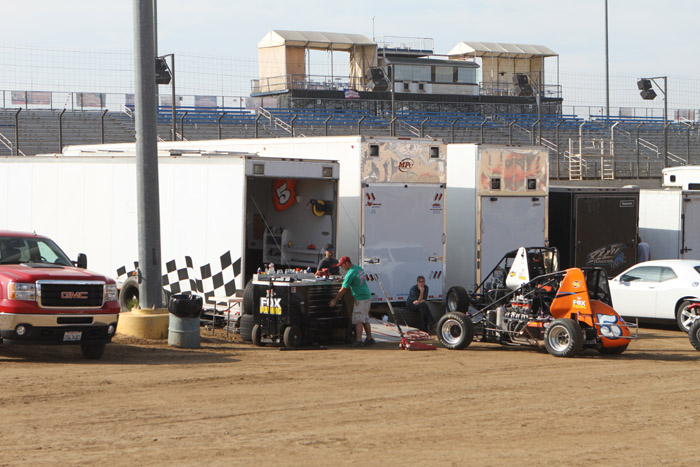 Check out the "tent suites" above the grandstands
Cars for Johnathon Henry and Bud Kaeding are unloaded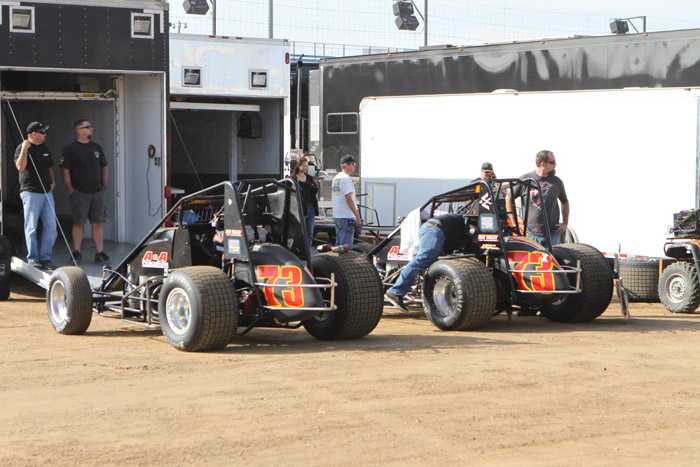 The two Ford cars to be driven by Kyle Hirst and Ryan Bernal. Neither got a break all weekend.
David Bezio, the Vander Weerd's and Ronnie Gardner rides getting ready.
Ronnie Case came to play.
The Vander Weerd brothers Jace and Richard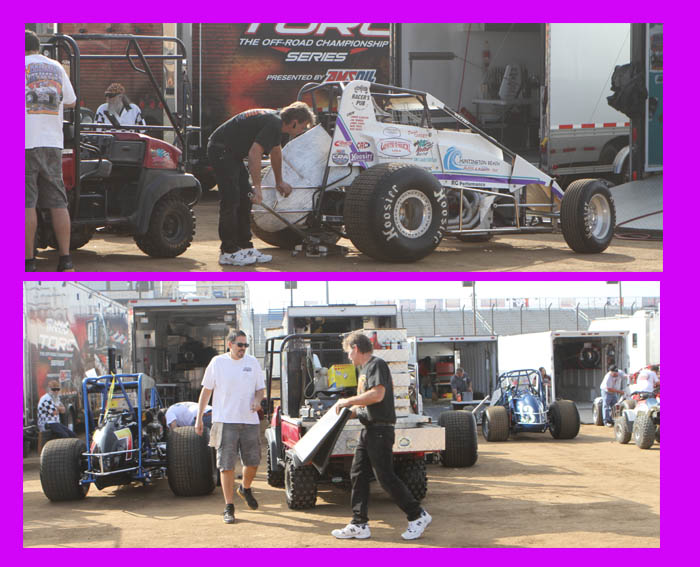 The Moosemobile gets attention
A J and Bobby Bender drive these two.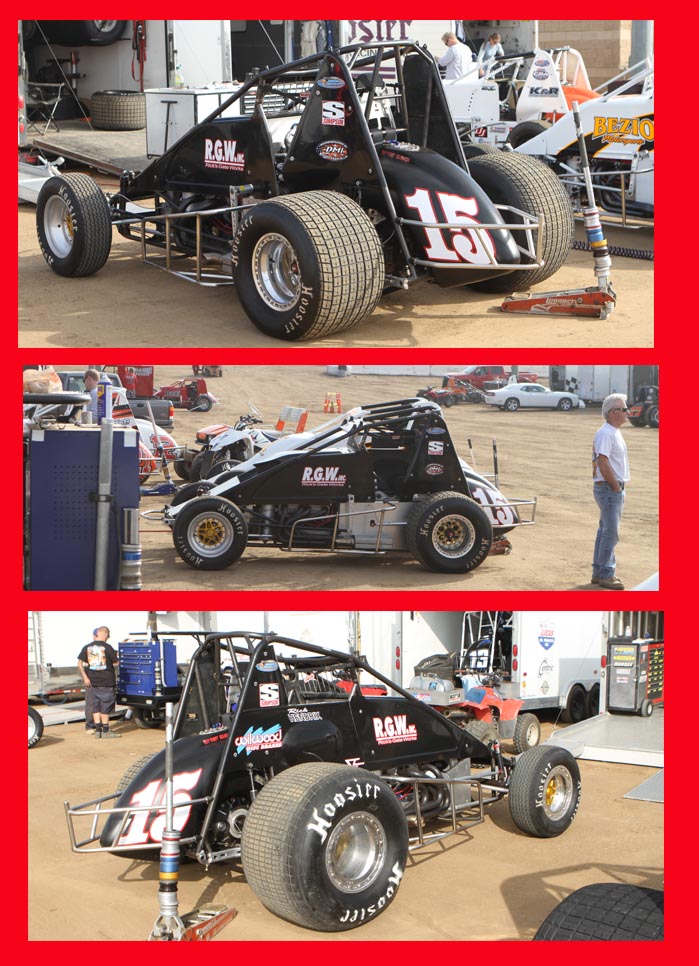 Rick Hendrick
Hubcap Mike and Jesse Denome
Greg Alexander
Brody Roa
David Bezio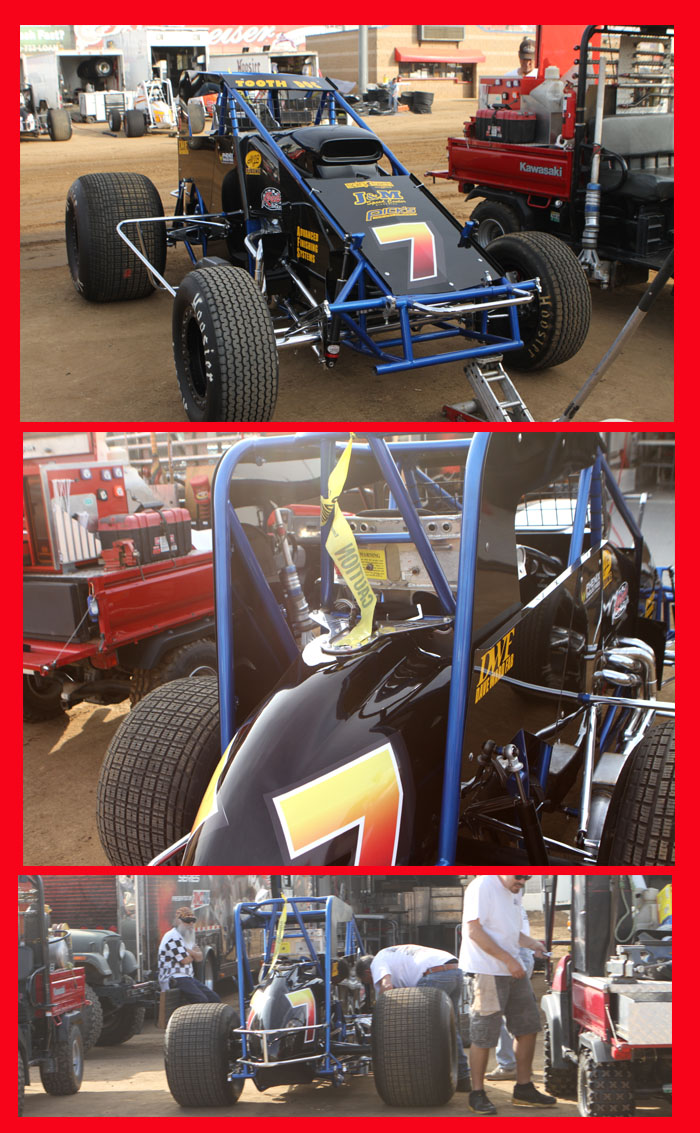 The Tooth Doc Jim Giardino brings out a new toy to run with the seniors. He destroyed the motor and was done early.
Two Dwight Cheney cars were out. Troy Rutherford and C J Leary drove them.
Jon Stanbrough did a great job getting 2nd and 3rd on the two nights
Chris Windom and David Cardey on the track
Ronnie Case joins them.
The tooth doc flies his flag at 72 years old
Jese Denome out practicing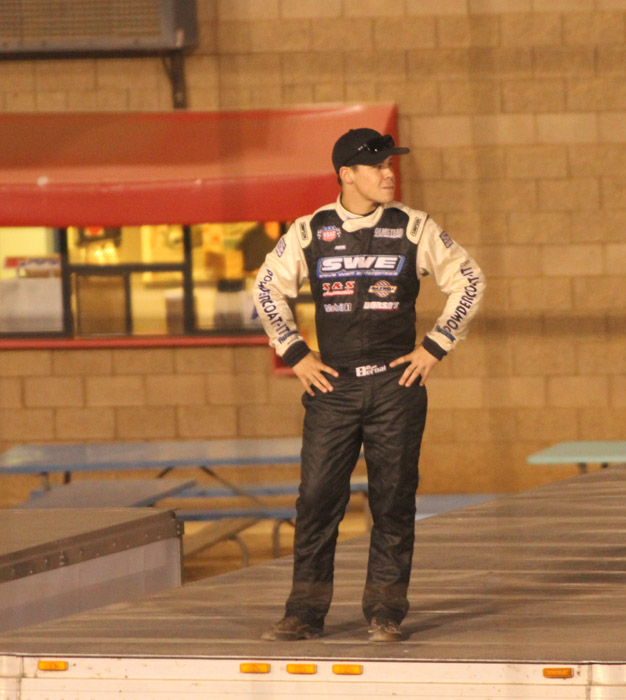 Ryan Bernal on top of a trailer checking out the action.

Ronnie Gardner doing some practicing.
Friday starts
Jake Swanson helps Brody Roa before going to get his own car ready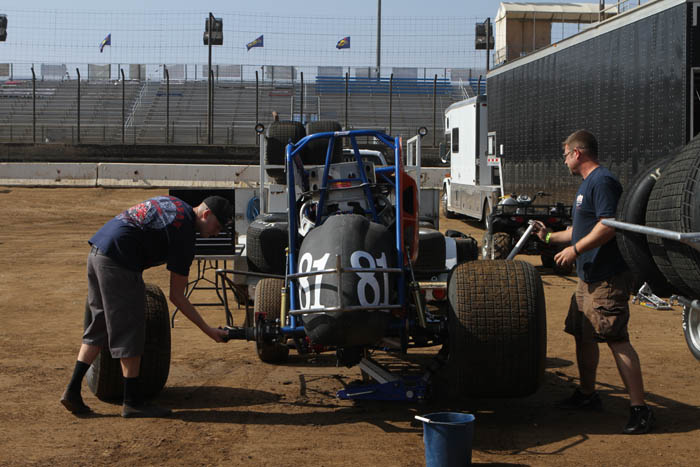 Robert Ballou's crew at work
Ronnie Case brought two cars out
The Josh Ford cars out for Kyle Hirst and Ryan Bernal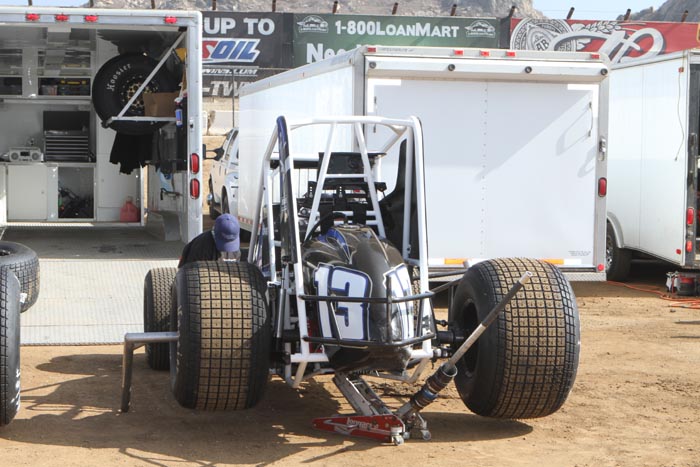 Victor Davis
Bryan Clauson stops to talk a little
Dave Darland and wife Brenda coming in the pits
Ronnie Gardner chats with Richard Vander Weerd
David Bezio's ride looking ready
Chris Windom
Tony everhart was back after a while off due to crash pain recovery
Rusty Carlile crashed on Friday and watched from the grandstands on Saturday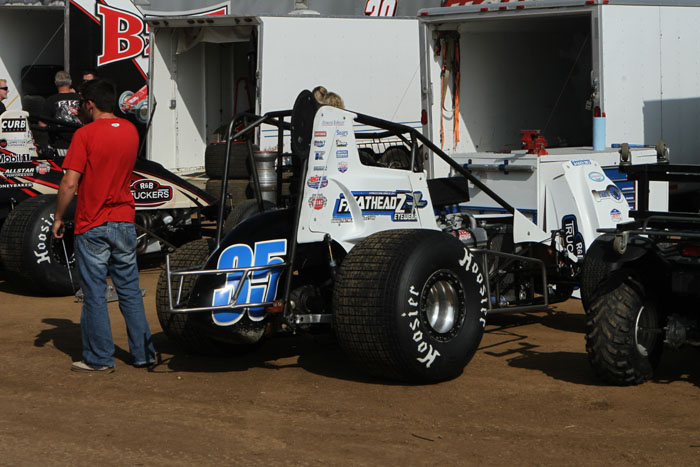 Hunter Schuerenberg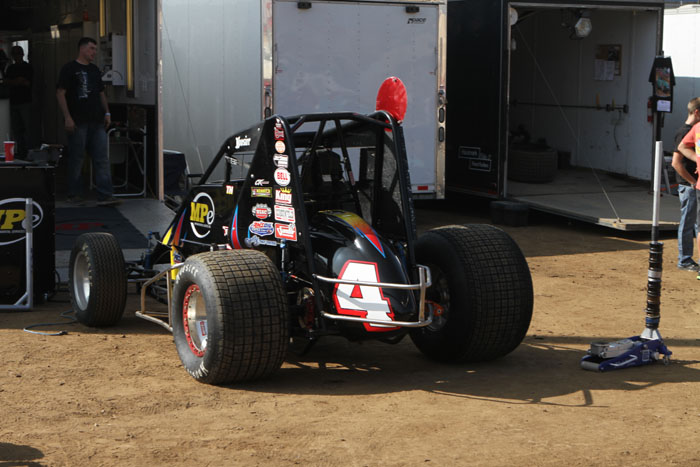 Tracy Hines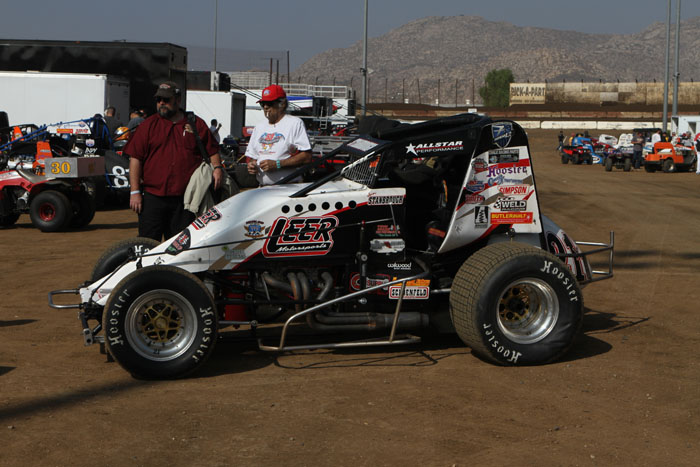 Jon Stanbrough
Chase Stockton
Need some fuel?
The Bender Brothers getting ready
Rick Hendrix working on a tire.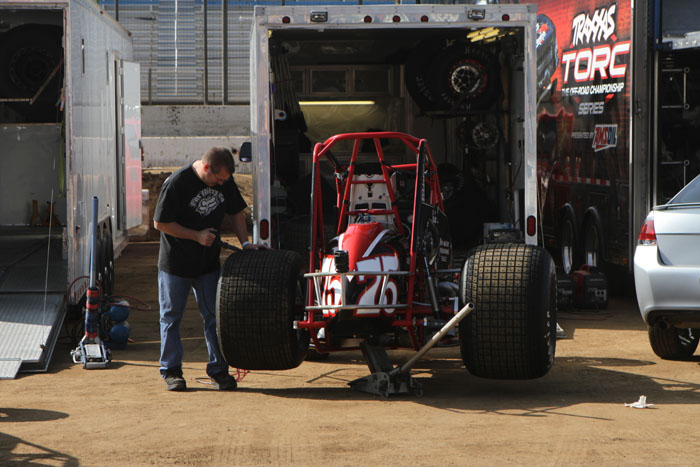 Mike English doing the same thing
Look closely, this is the last time Beezer will be a CRA official as he is retiring to do other things. He'll come watch he says.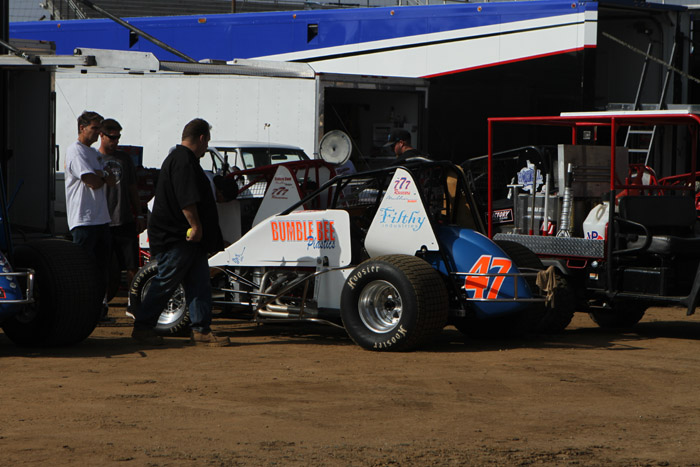 Senior driver Ed Schwarz
Dave Darland relaxing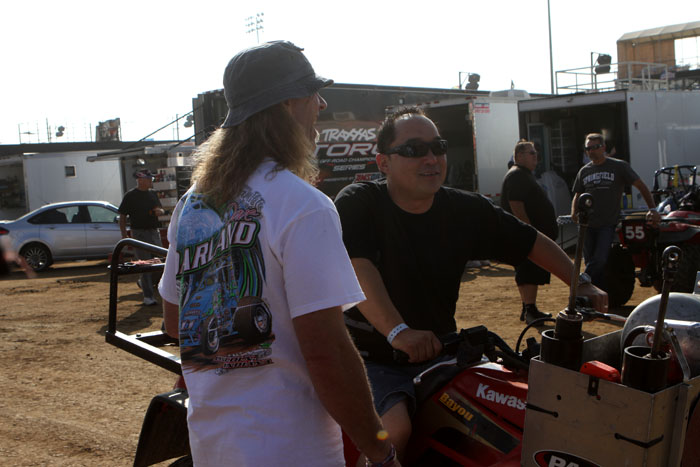 Randy Shiosaki and Steve Lafond chatting
A view from outside the turn 1/2 fence
Workin' Woody at rest for a bit.
what are these drivers discussing?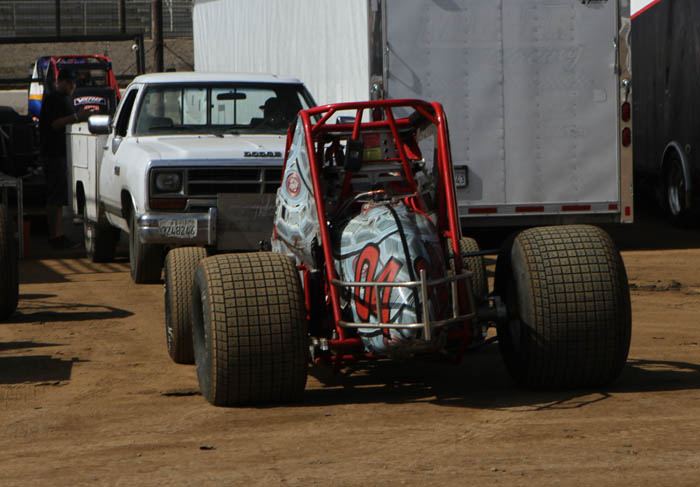 Hubcap Mike Collins
Rickie Gaunt was the Saturday night Wagtimes/Lafond Hard CHarger winner of $1000 and a bottle of Crown Royal
Randy talking with Conrad and Mr Bender, the father of A J and Bobby
David Bezio sporting a smile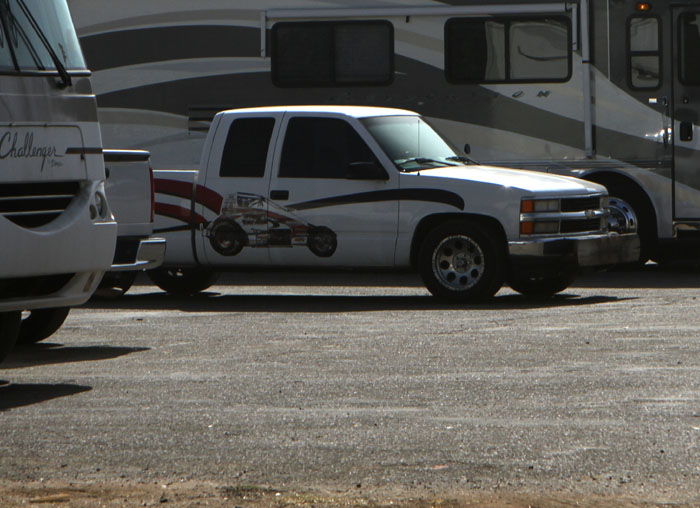 Sprint car on truck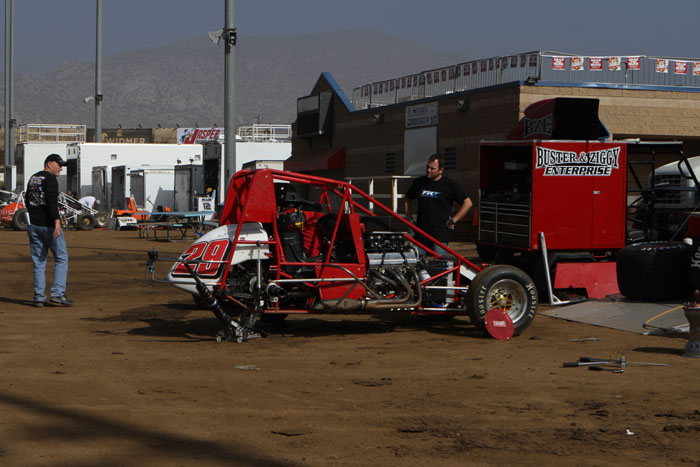 Bud Kaeding's car getting a once over
The black stealth Williams cars
Damion Gardner had a motor problem Friday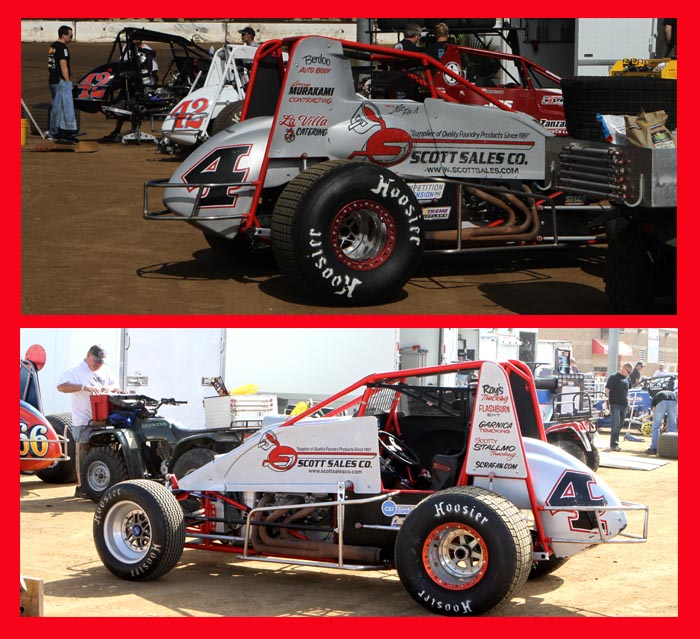 Nic Faas
Moosemobile gets some attention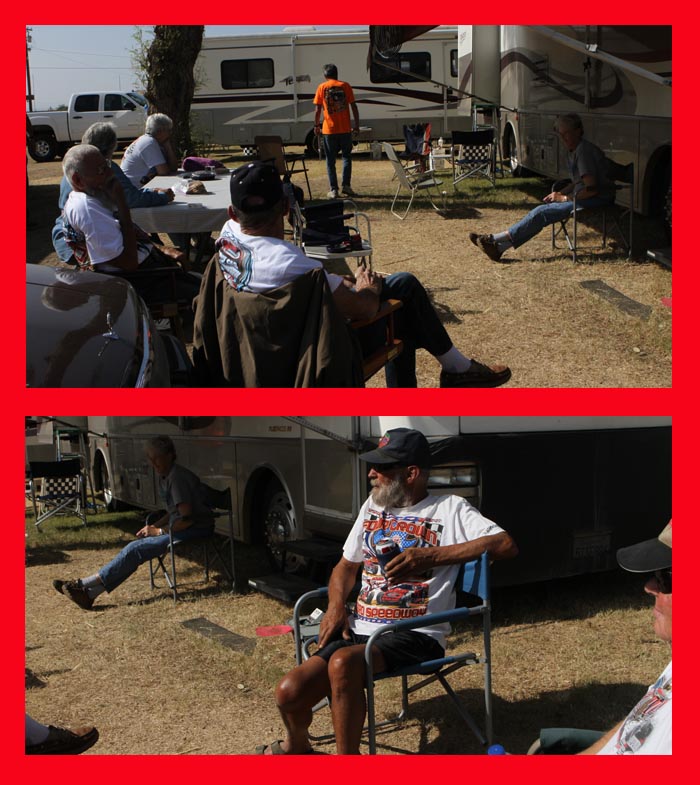 The Bob and Monica Clauson motorhome is a hangout for many at a lot of races during the year. Most of the racing season they are living at Gas City with stops all around Indiana. They come home to California for the winter,but still hit a lot of races until November ends.
Jake Swanson rolls his car out of the Trailer
The Troy Rutherford and C J Leary cars being worked on.
Dave Darlands ride
Ronnie Gardner's ride
Cars heading to pack the track
More

More
More

More

More
More
And more
Larry Henry and Mike English changing the world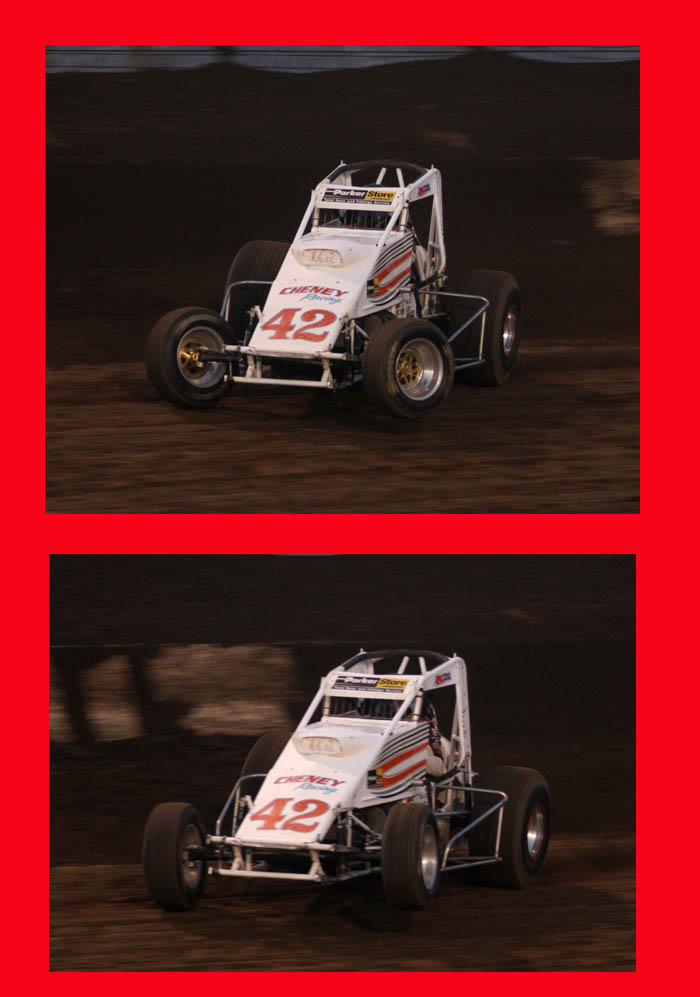 Troy Rutherford picks em up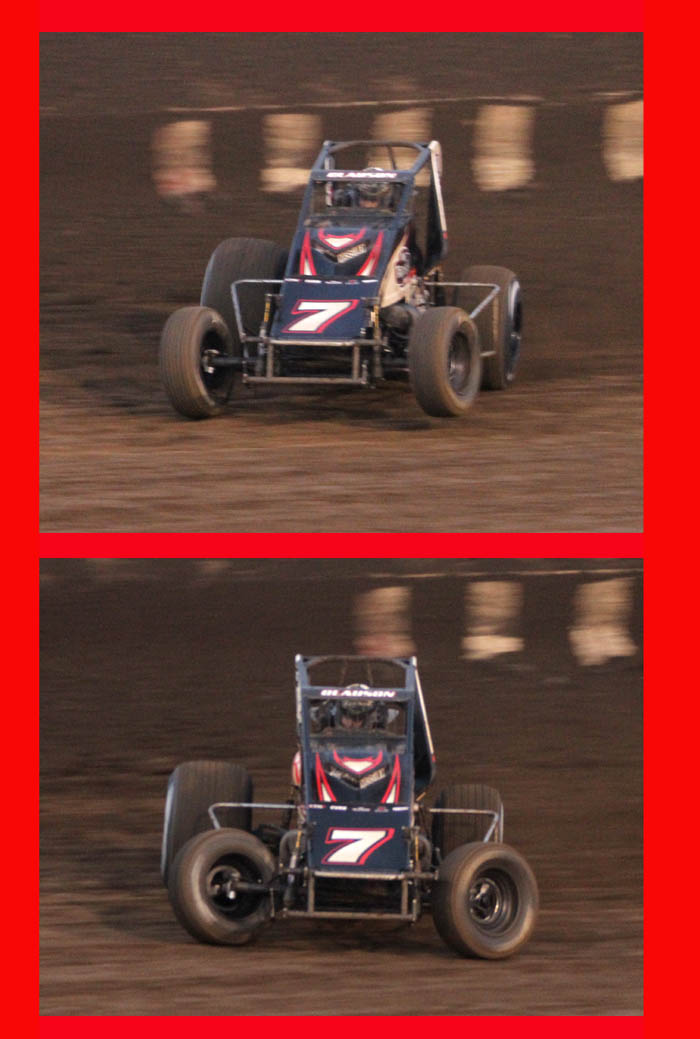 Bryan Clauson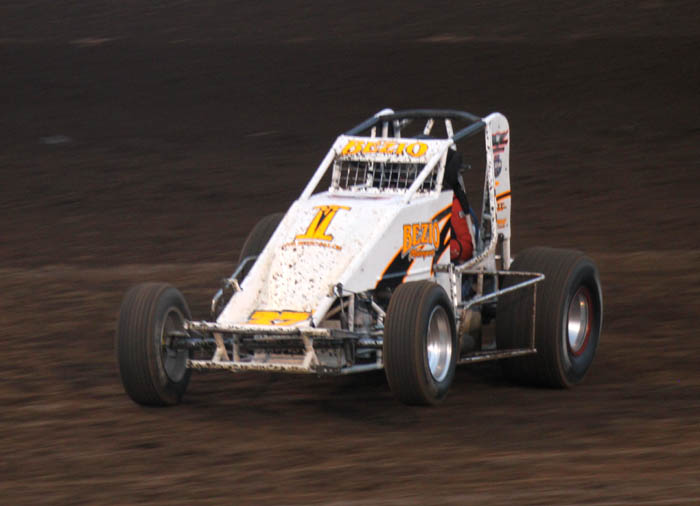 David Bezio
Ronnie Gardner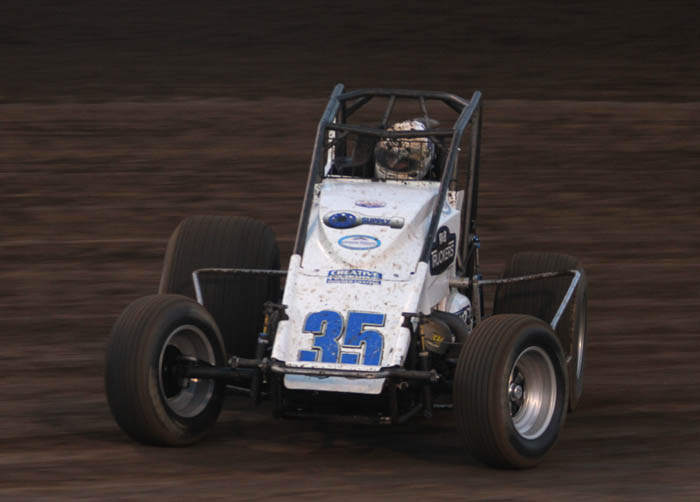 Hunter Scheurenberg

Chase Stockton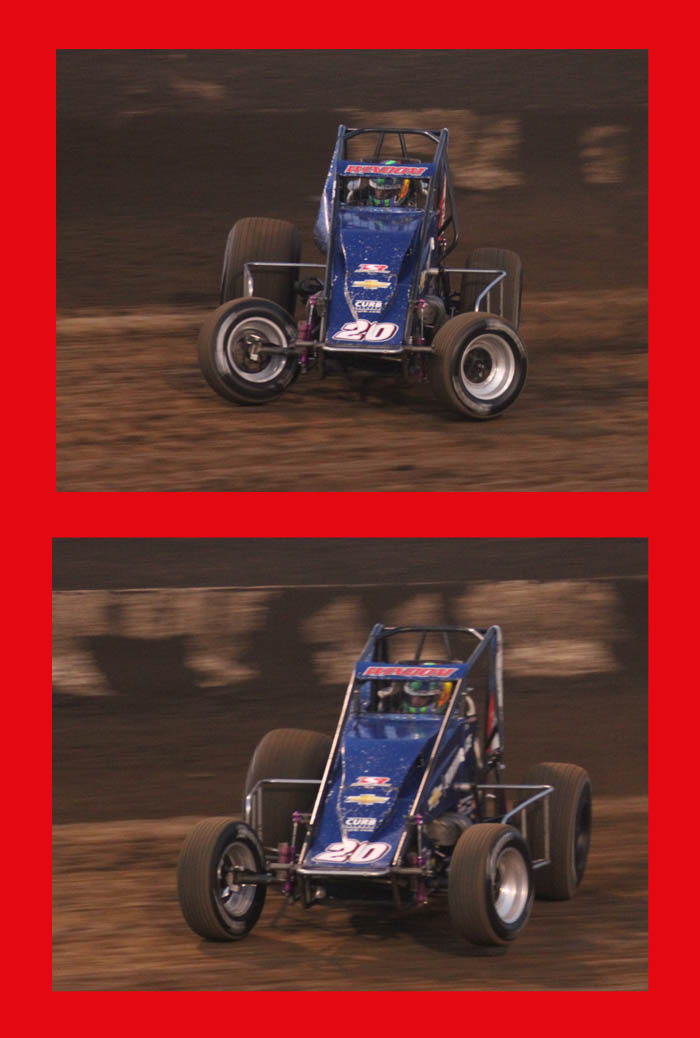 Chris Windom
Mike Spencer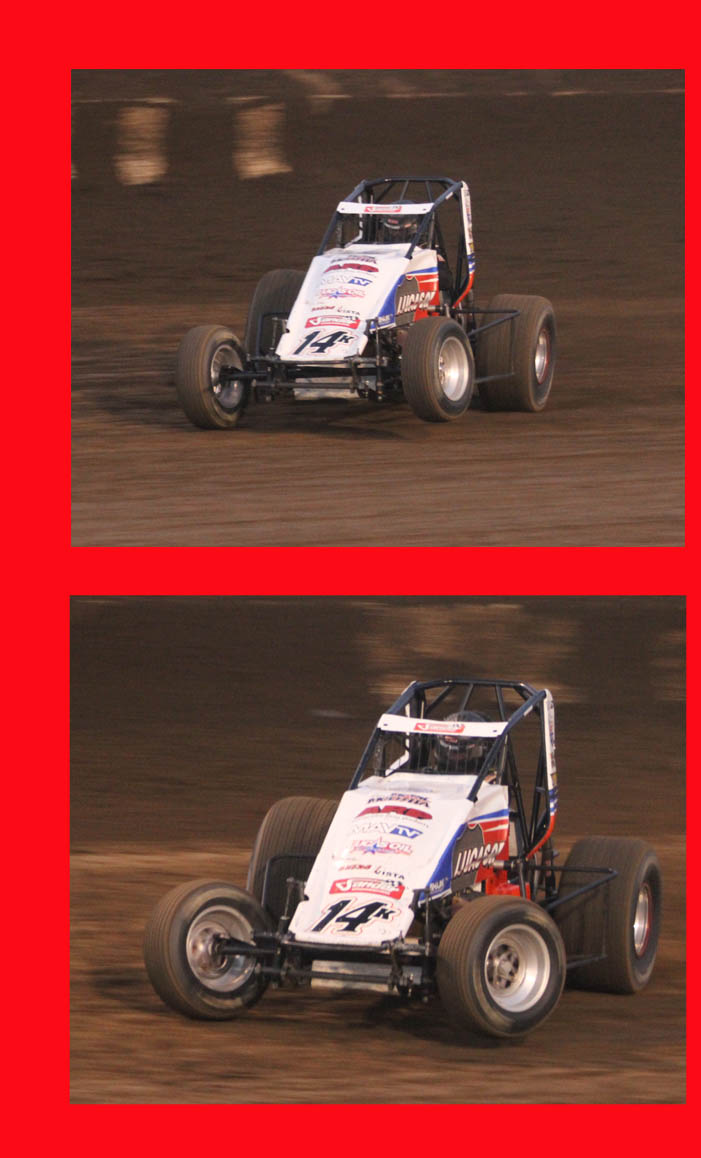 Tom Hendrix
David Cardey
Dave Darland
Jace Vander Weerd
Rickie Gaunt
Robert Ballou
Jon Stanbrough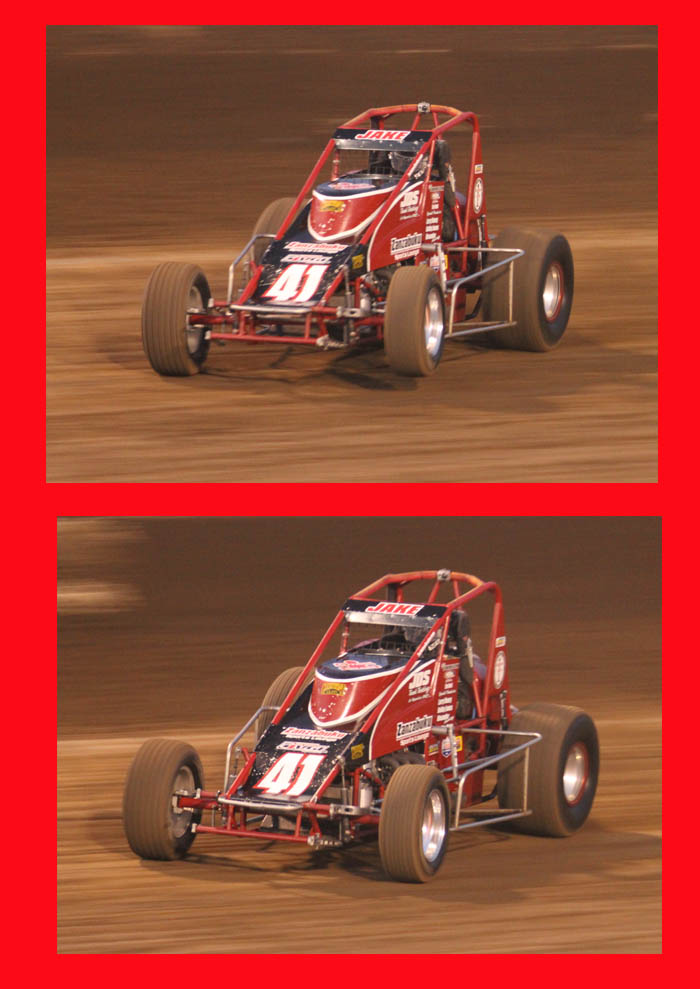 Jake Swanson
Rusty Carlile
Johnathon Henry
Richard Vander Weerd
A J Bender
Rip Williams
Damion Gardner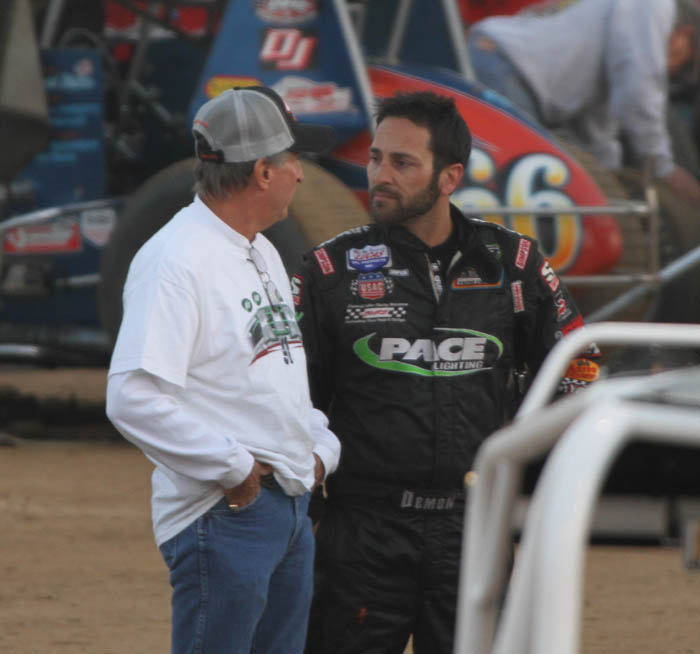 Damion talking with Lee Leonard
The Kittle viewing area in good use
Kenny Perkins in front of Ryan Bernal
Brett Roa looking for the green machine
More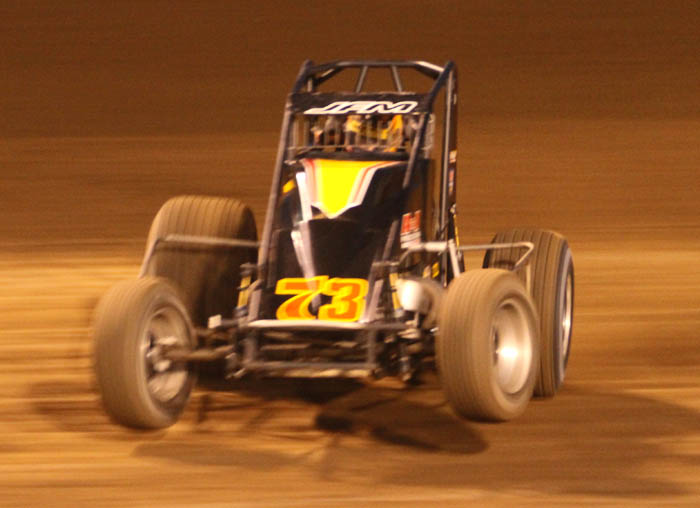 Ryan Bernal
Cody Williams
Greg Alexander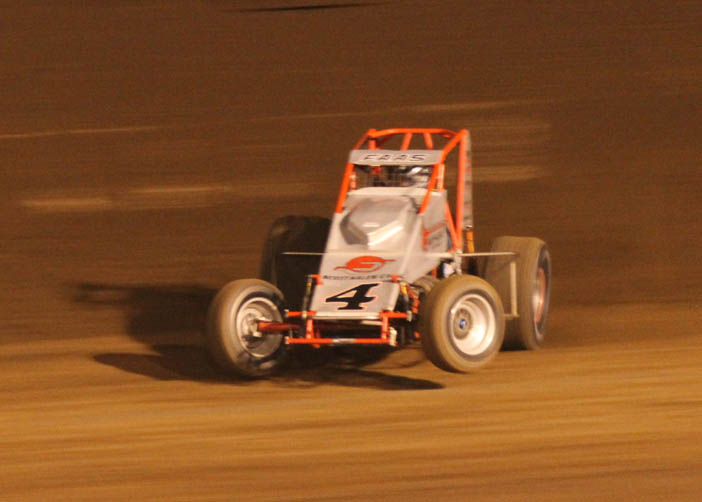 Nic Faas
John Aden
Richard Vander Weerd and crew fixing last nights wall banging incident
Ronnie Gardner
The Williams cars
The Roa team putting another bullet in the green machine utilizing the Kittle Hailer
Watering the campground, guess who? Carl Latner who else.
Mike and Frank hanging out
** equals my camera - Steve Lafond pics!
** Rip signing an autograph
** Bobby Michnowicz
** Braden the artist sporting one of his designs.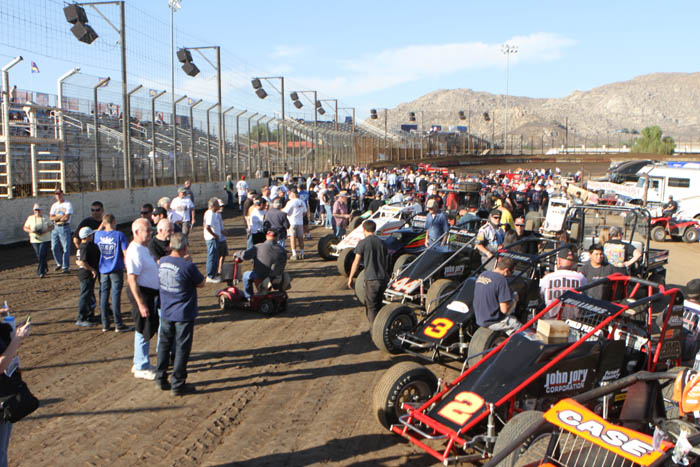 ** Front stretch line-up for the fans
** Rip Williams and Steve Conrad chatting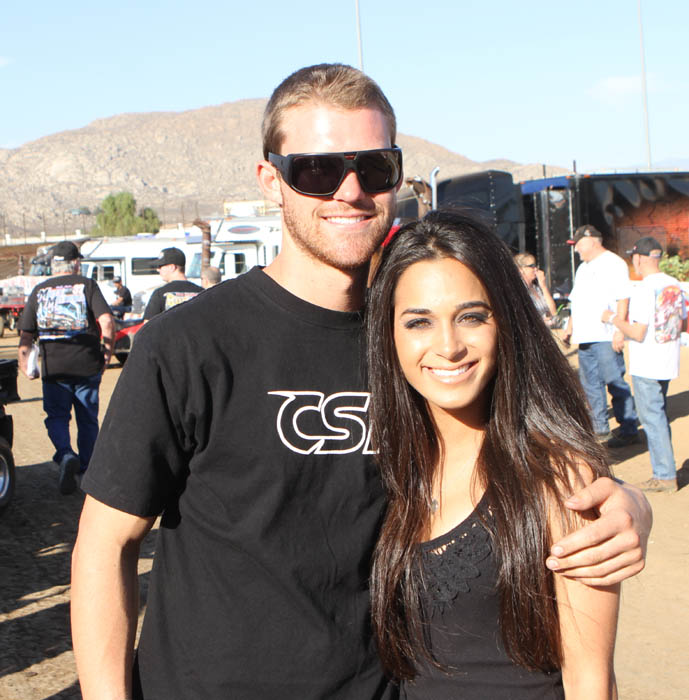 ** Austin and Neetra
** Steve Lafond and Austin Williams
** Damion Gardner with Vinnie in the background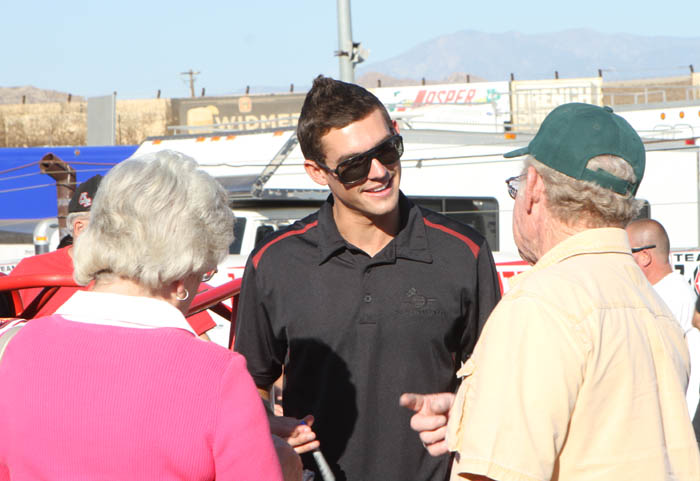 ** Nic Faas visits
** Steve Alexander and Tom DOwning
** Mike Spencer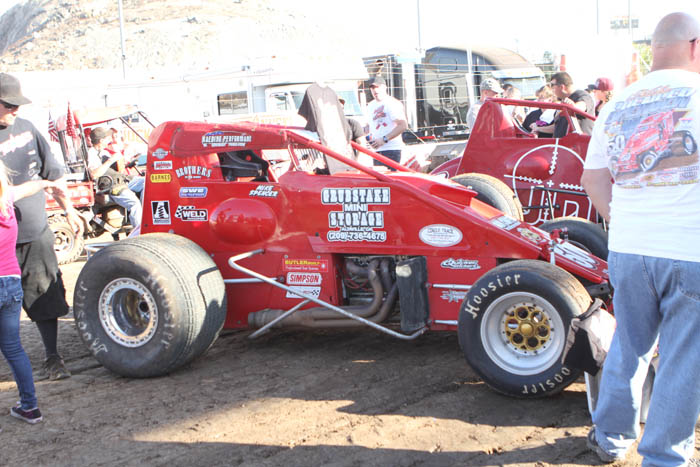 ** Spencer's ride
** David, Krista and Dillon with a little girl to be named later about due on Monday.
Dillon with Wags
Jake's girlfriend climbing in the car for a ride to the pits
D J everett, his Wife Linda and their new son C J and her two girls. He now lives in Boise, ID
Dillon and Gary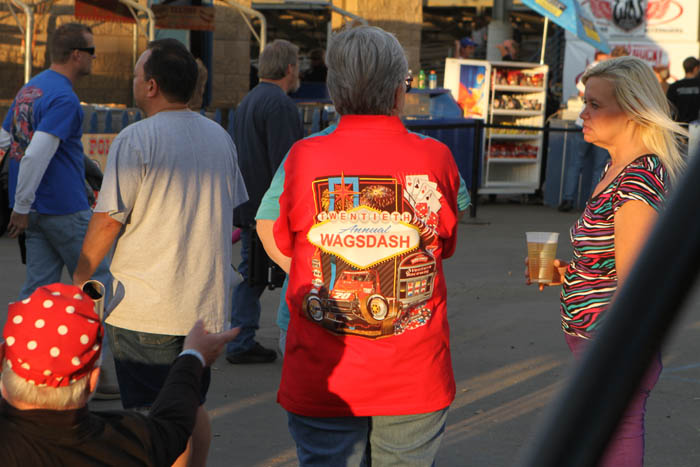 Sonia modeling a nice short from the past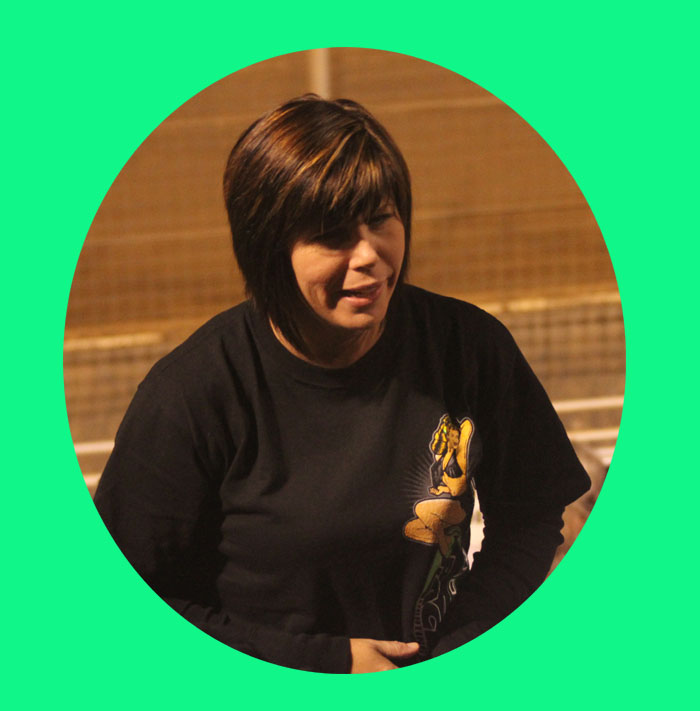 Amy came to watch Damion race
Trailer top viewing from the Ford hauler. Ryan Bernal viewing here.
The start of the main thru the fence.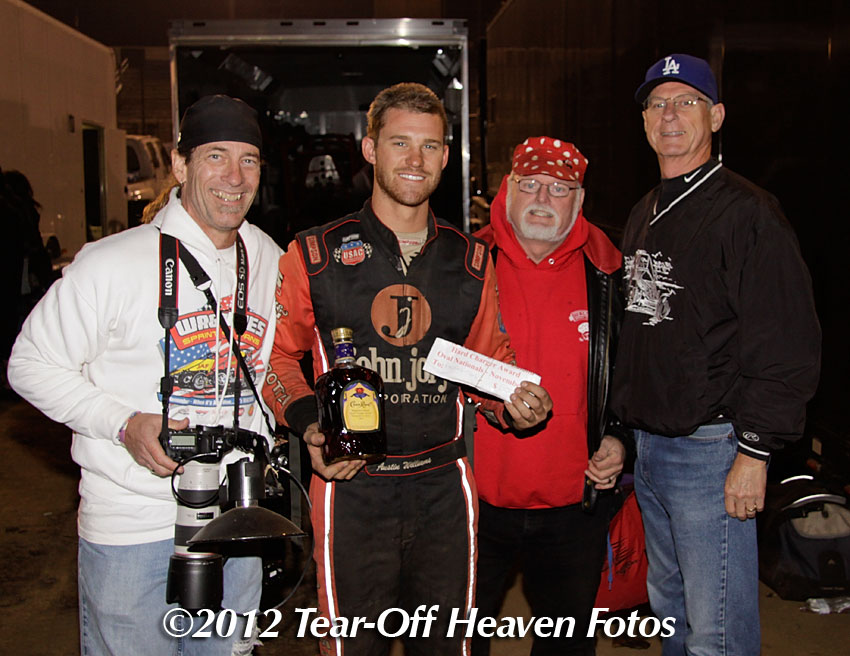 Austin Williams got $500 and a bottle of Crown Royal Friday night for Hard Charger. here with Steve Lafond, Wags and Mike Clark.
The following photos were shot by Chuck Fry!
Rickie Gaunt got the Lafond Jar of change with $1000 and a bottle of Crown Royal for Hard charger. here with Biker Bruce and Wags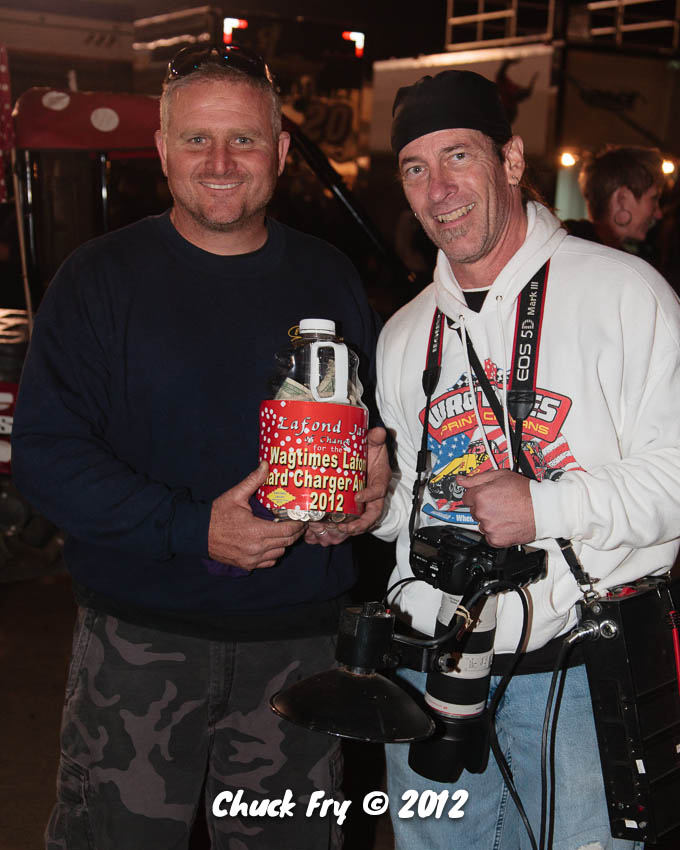 Rickie and Steve lafond
Rickie with car owner David Miller and Wags
$ 400 Wagsbucks for Mark Alexander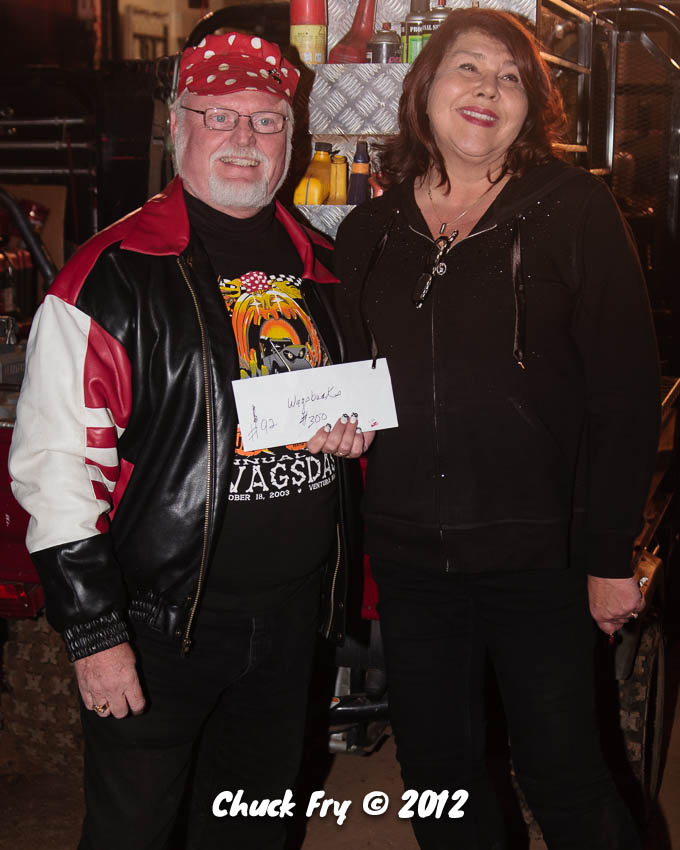 Laurie Sertich received $ 300 Wagsbucks
Robert Ballou received a little traveling money
The Number 7 car got shiney tire money. Mike Clark presents to Bryan's mom.