This is the way into the pits. Lets follow John Aden's crew in!
C J Leary qualified 14th and as it often happens, ran 14th in the main after third in his heat.
Verne Sweeney qualified 20th, ran 3rd in his heat and 21st in the main event
Billy Blinn missed the feature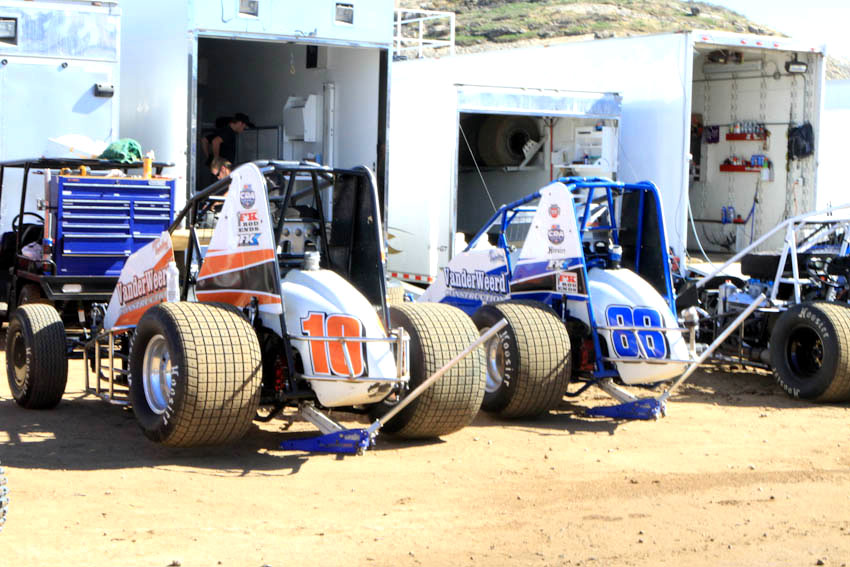 The Vander Weerd pits was sad for Richard as he broke a crank coming out to qualify. Jace missed the main
Shawn Deskins didn't qualify or run
A J Bender ran 6th in his heat and missed the main from the semi
R J Johnson ran 17th in the main
Jonathon Henry missed the main from the C main
Don't remember
Kenny Perkins missed the main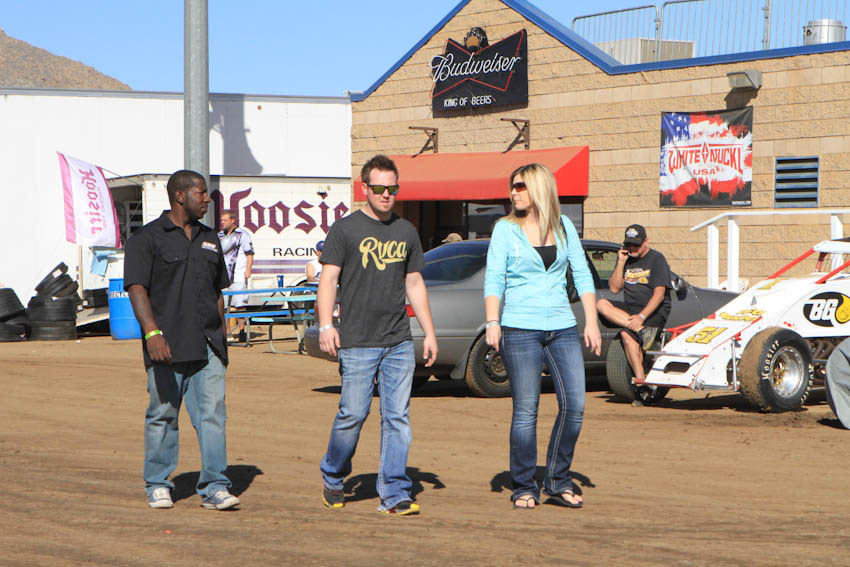 Dustin Cormany and his girlfriend Nancy walk to the "other" pits where he got a ride in a California Lightning for the night. He ran 2nd in his heat but got whacked out of the main by another car.
Jon Stanbrough makes his way into the pits with his Lady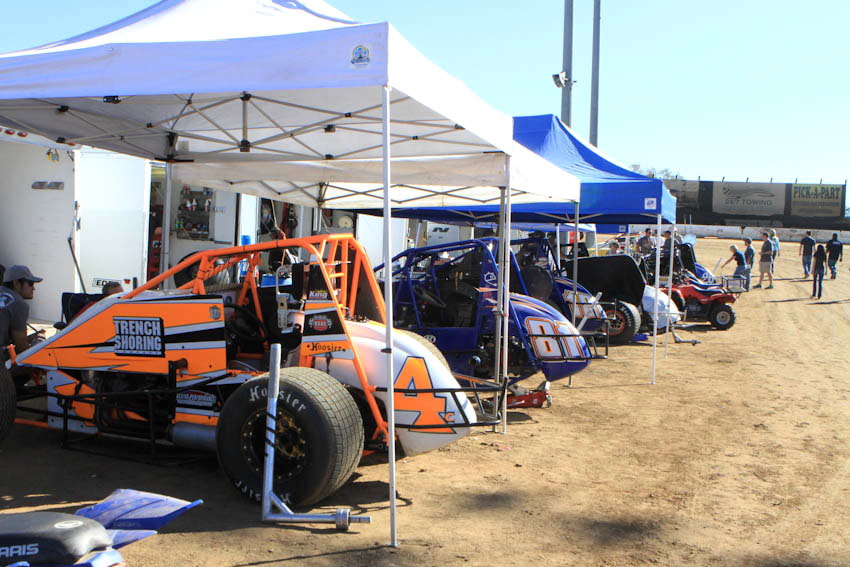 The EZ-UP's were up in the mid day sun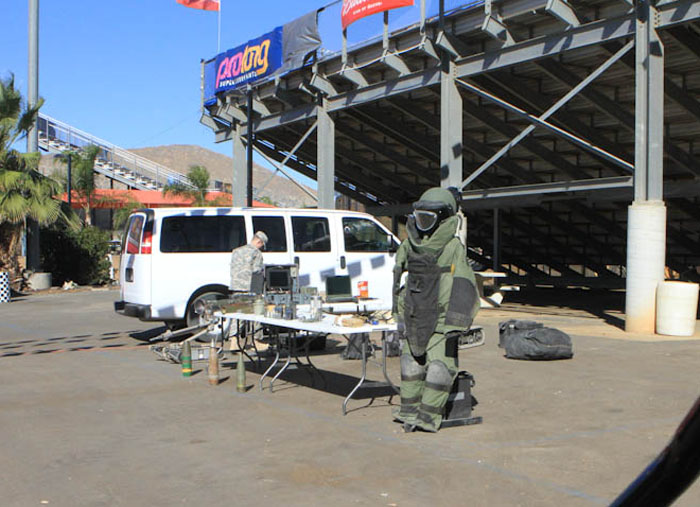 The bomb squad outfit is on display. Later the thing walked around with a sudo bomb
Brady Bacon ran third in the main after quallifying 4th and 2nd in his heat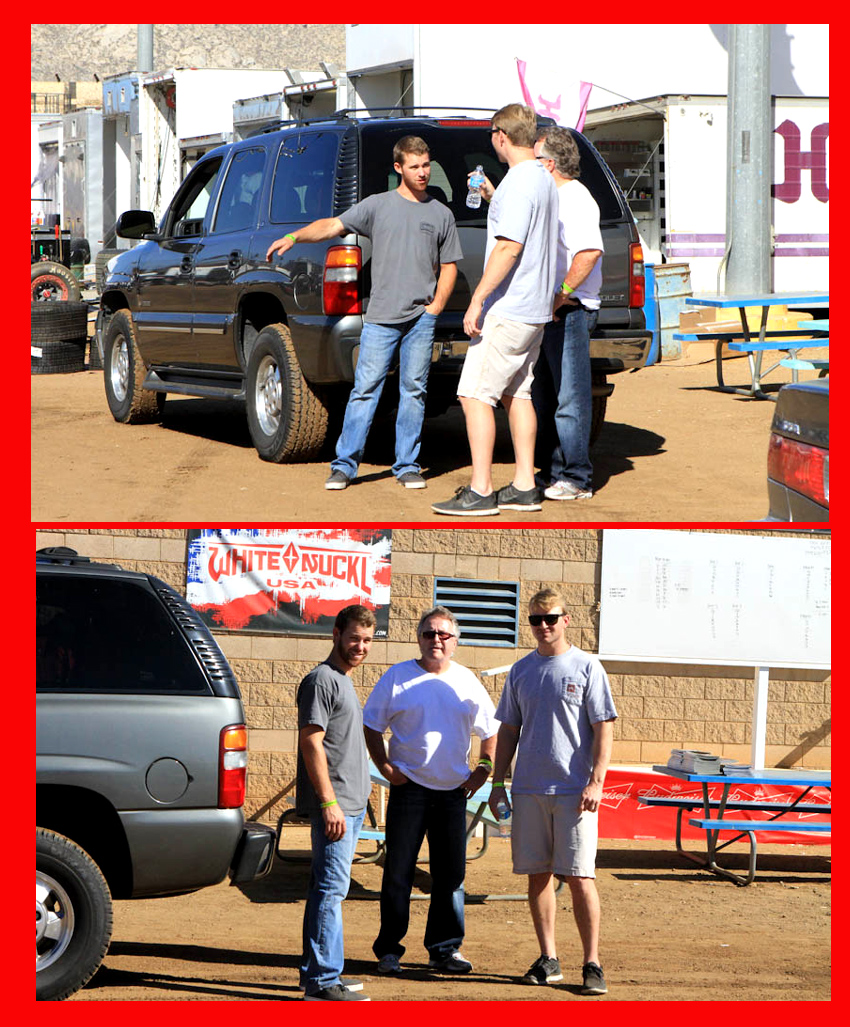 Austin Williams with Matt Mitchell and his dad just rambling on about the day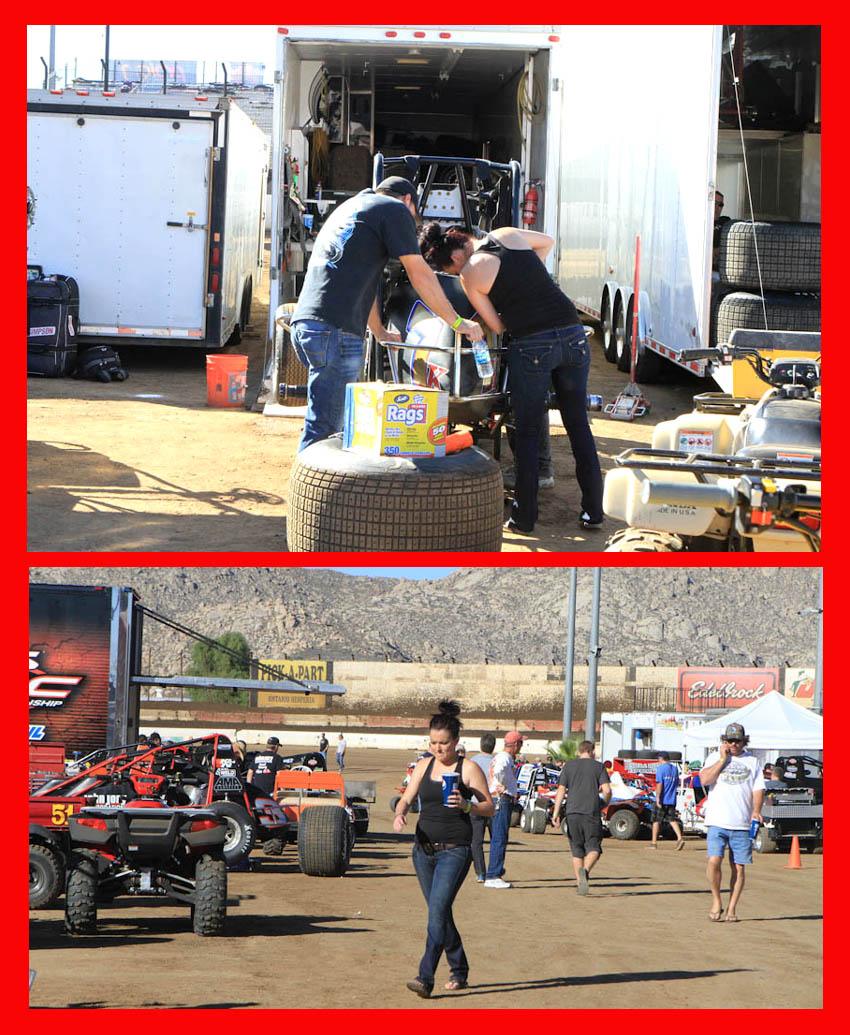 Bobby and Wendy Michnowicz head back to "their" outside pit area
Chase Stokin was 7th quick, won his heat and ran 2nd in the main
The silver bullets were ready to rock n roll. Nic Faas won the main leading every lap. Damion ran 6th.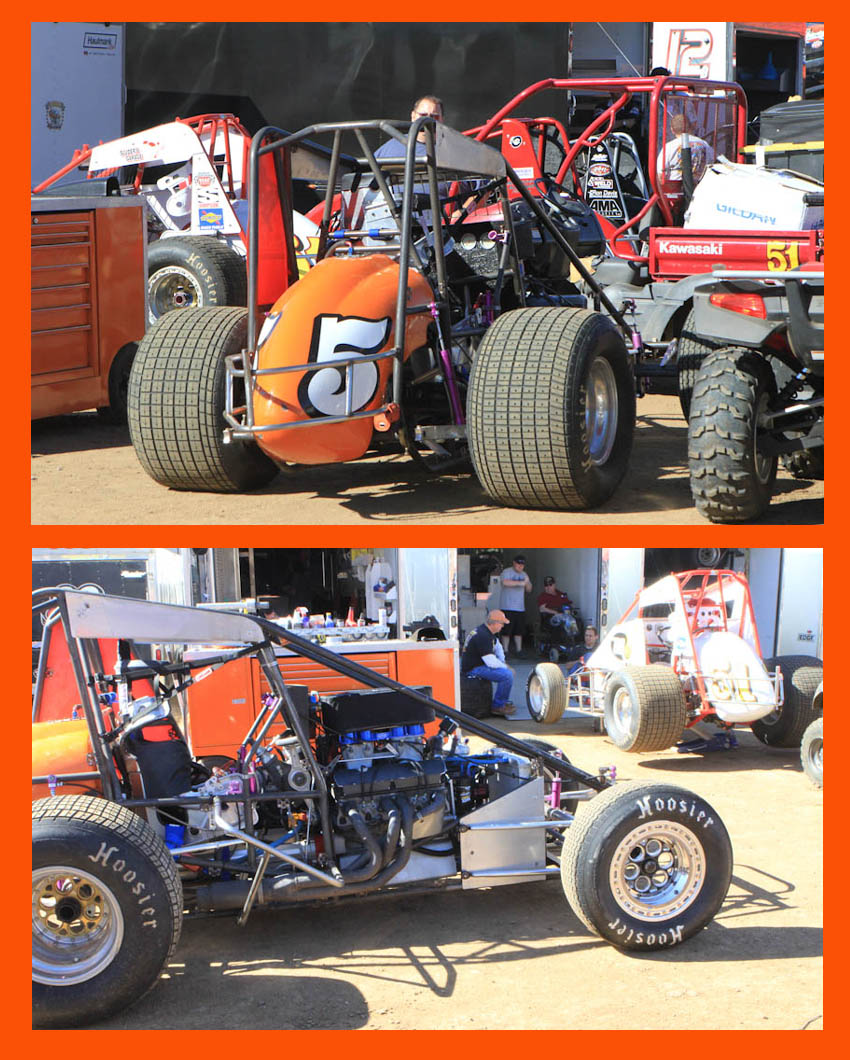 Justin Grant ran 10th in the main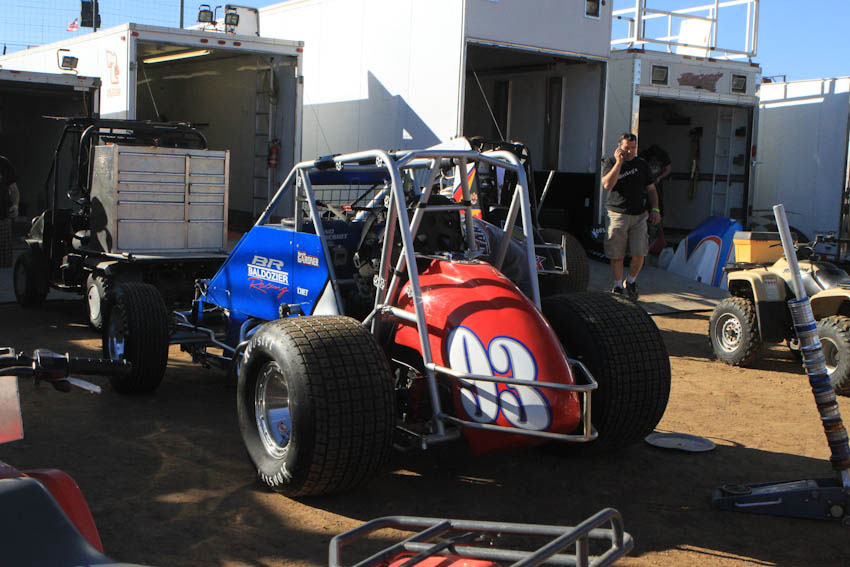 Ronnie Gardner qualified 8th but ended up 22nd in the main
Chris Windom was 19th in the feature
Tracy Hines was 9th this night
The John Aden and Hubcap Mike pit had lots of activity.
Charles Davis Jr missed the main this time
The Williams war went on this week
Seth Wilson missed the main with a loose fitting on the motor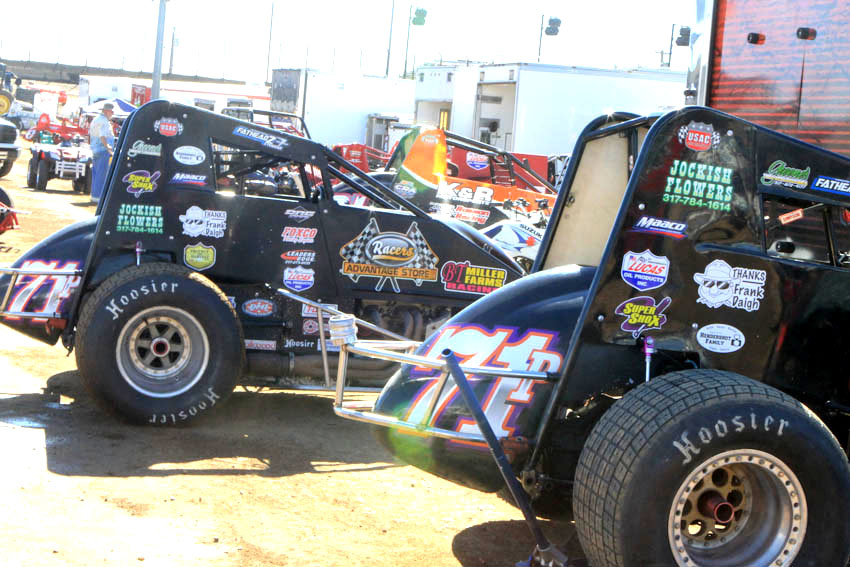 "Double D" Dave Darland won his 3rd Oval Nationals
Danny Faria ran 16th in this one
Nick Drake ran 20th in his first Ovals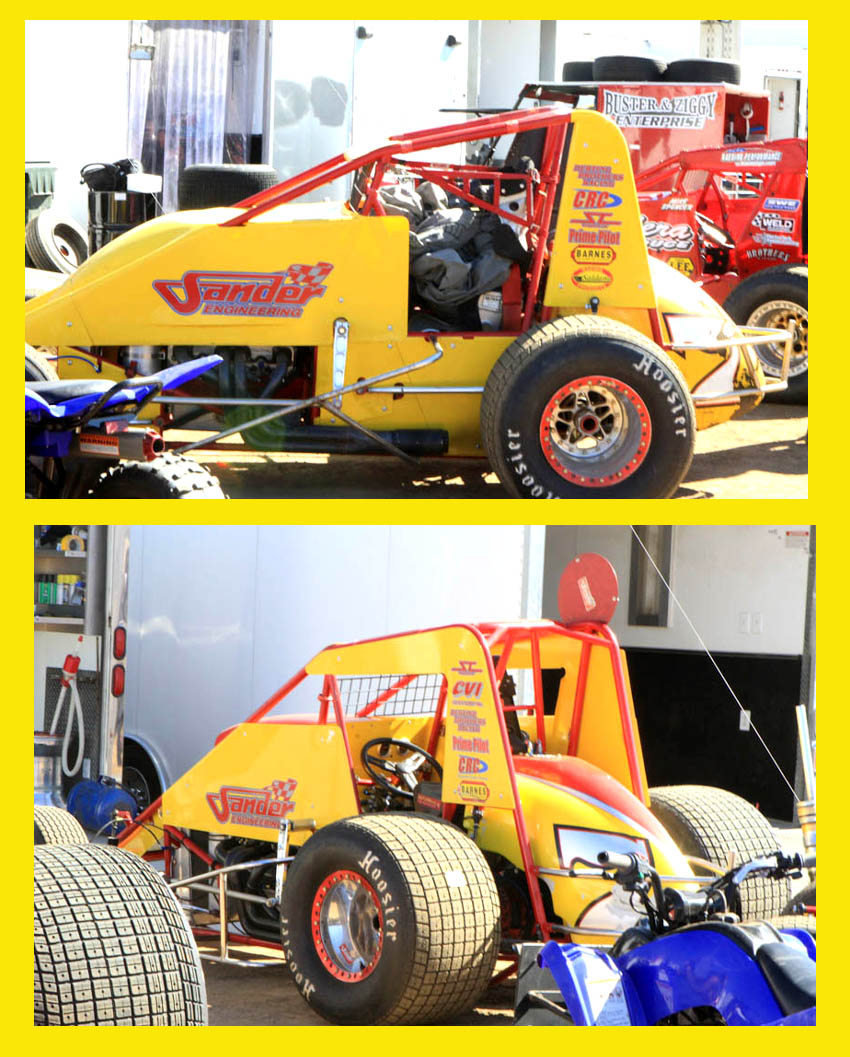 Cory Kruseman didn't get a time in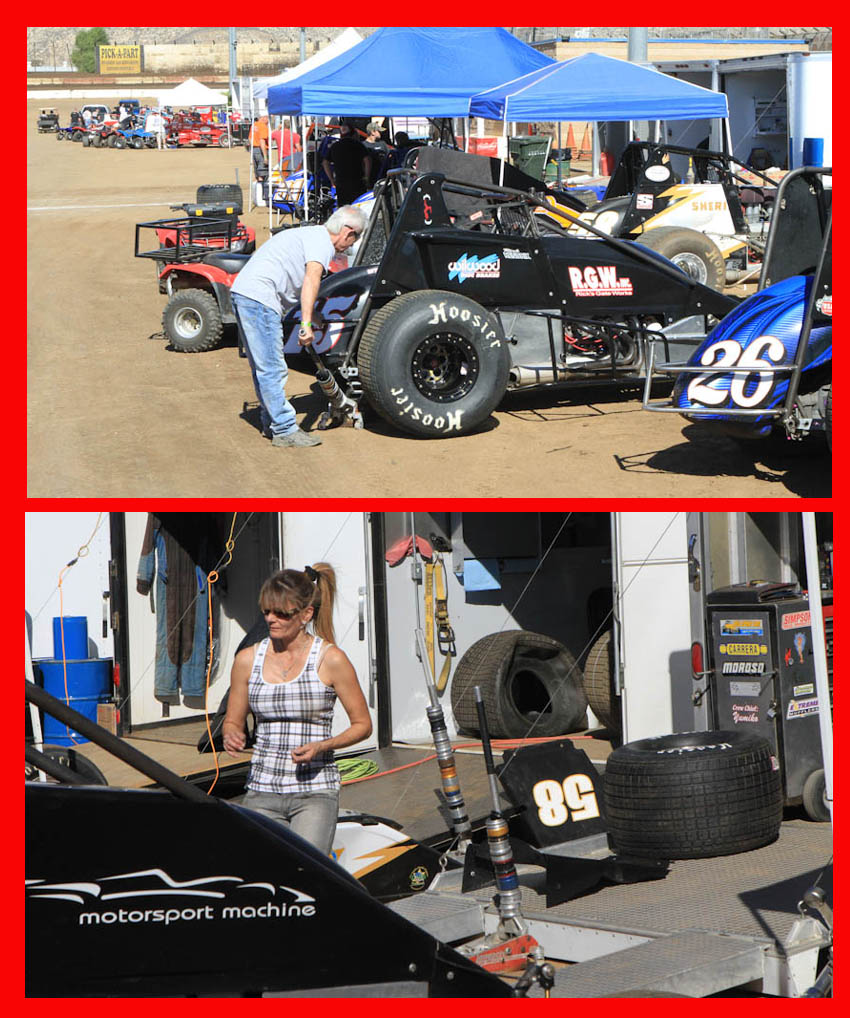 Rick Hendrix and wife Yumi work reall hard each race.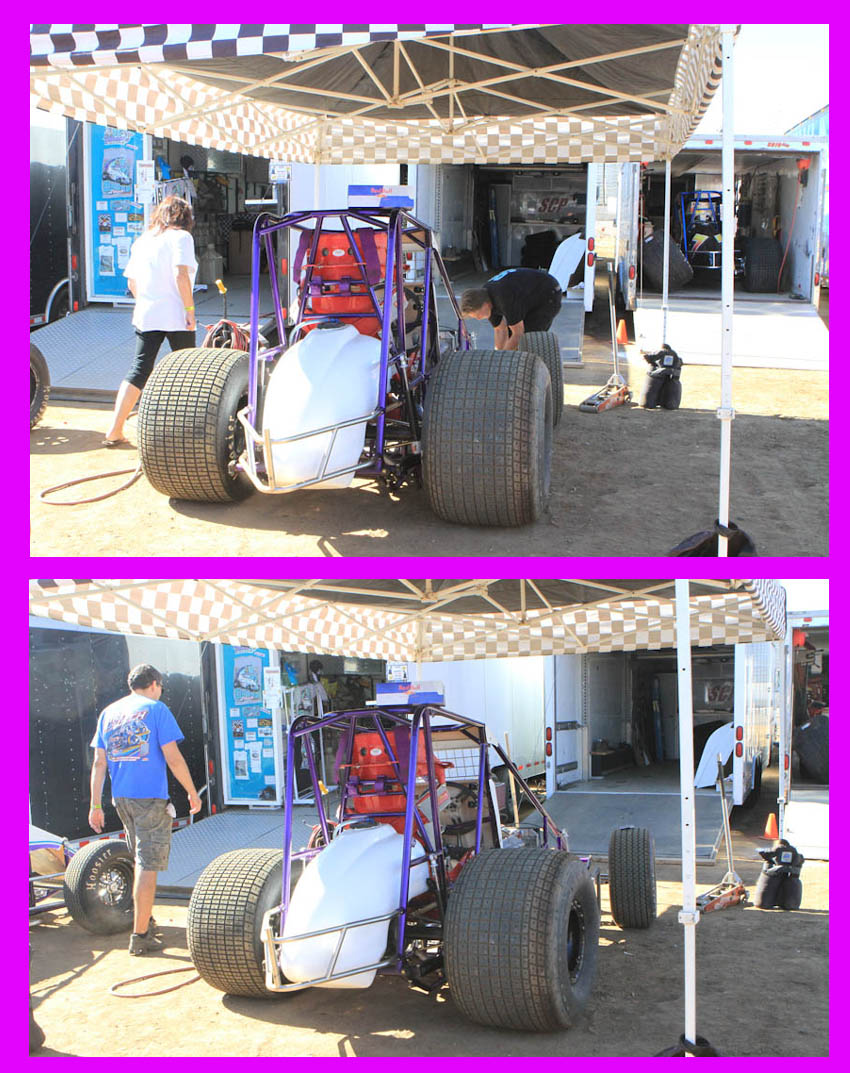 The Moosemobile got on it's head when David Cardey did a hard rollover in the main
Ryan Bernal ran 4th in his heat after qualifying 9th, but the motor said no go and he was scratched from the main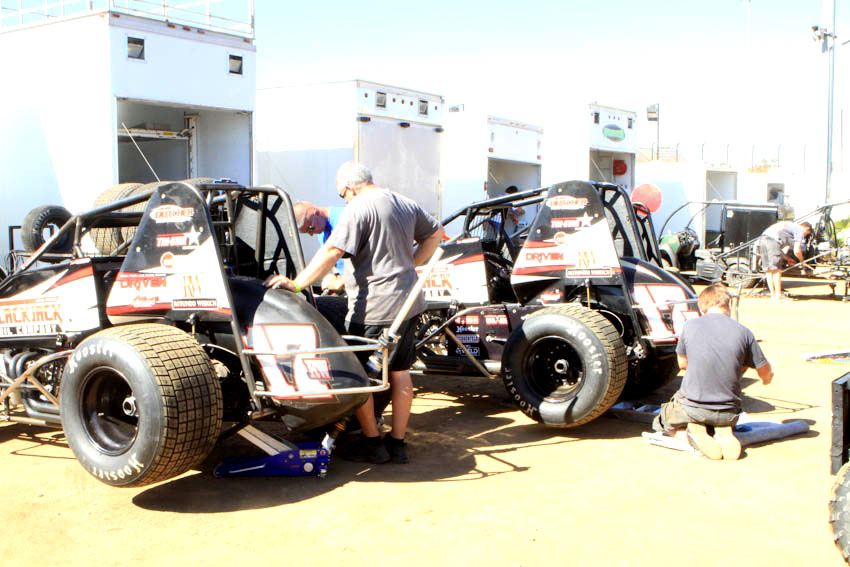 Kevin Thomas Jr ran 11th in the main
The Bubby Jones driven car and the Tamale Wagon overhead cam Ford

Thru the fence action
The Bomb man made a lap in front of the crowd. Is it real or fake?