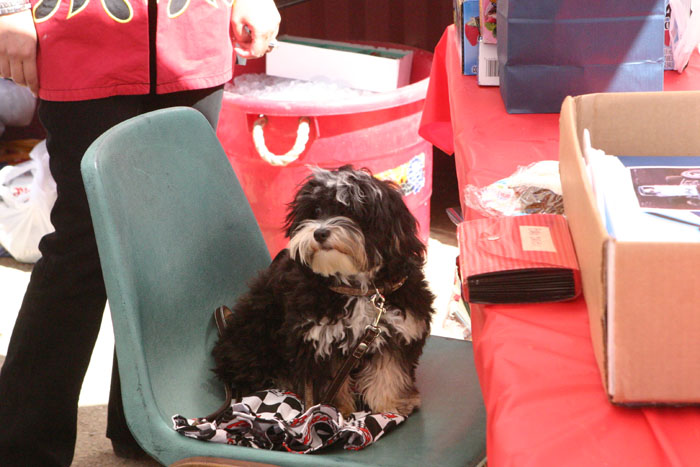 Hailey Shiosaki helping with the bake sale that mom organizes every year.
Ellen Ellis was out selling calendars all day.
Even doggies come to the Wagsdash. The big one protects the little one, so I was told.
The band, Frank Barajas and the Shakedowns, are setting up to play. Tom from Thunderhead brought them in to entertain the crowd.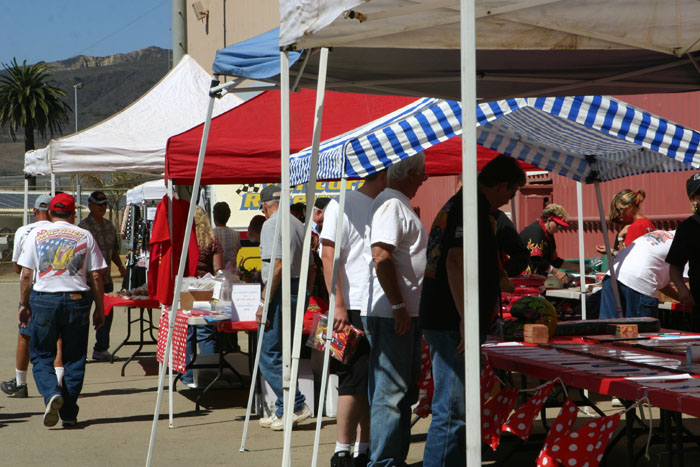 The EZ-UP's protect the auction items. Thanks to Dennis Rodriguez anbd Danny Sheridan for the use of theirs.
The organization of the auction items was done very well. Everything was laid out to best show off and we had a record auction total when the night ended.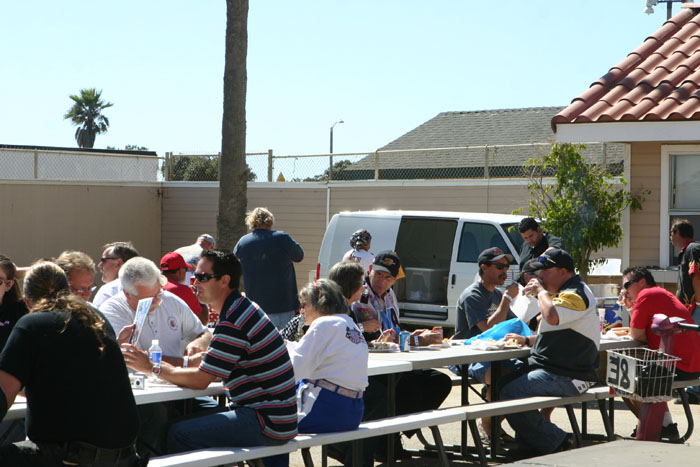 The white van is the La Villa chariot that brought the chili to the event. John and Maria Gardner once again came to our rescue! It was good!
We had new syled tables this year that we easier to use than the old wooden ones that came complete with spinters. The fair workers were awesome in getting us all the tools we needed to get the job done. It was just great as Brad took care of every wish and request.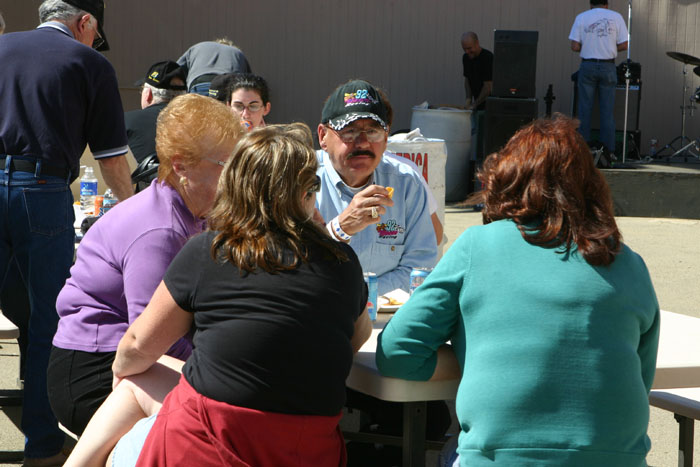 The Moose people having chili.
Mike Truex came in for Chris Holt who has a Saturday job now, and did outstanding. He was key in helping the sexy driver contest raise $1305! His trivia questions about Wagtimes history stumped even me!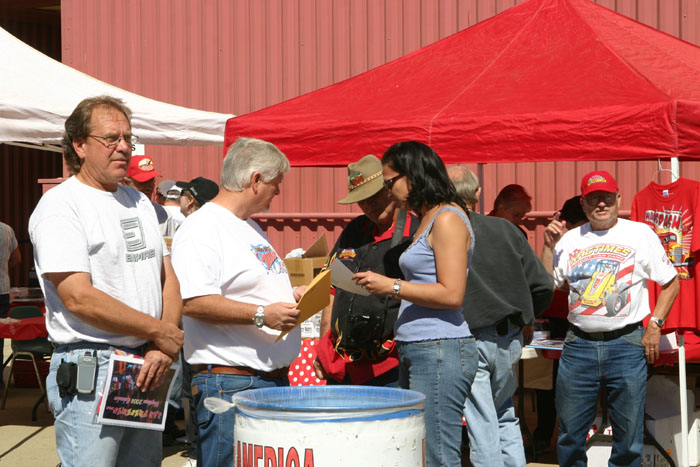 Jim Fargo is hustling Jack and Nadine Gardner?
Jim Wells and I talked about the 17 years of Wagsdash fun. He too is amazed at the longivity of our Wagsdash. He hasn't missed one yet!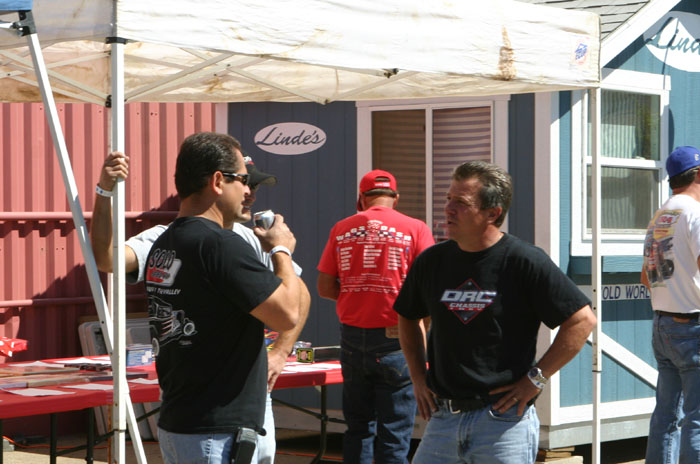 Bill Camarillo and Chris Wakim chat near the aucton table. Bill ended up with the black helmet autographed by all the drivers.
Darleen Dils, who has missed very few of the 17 events, partially because she lives in way off Menden, NV, poses here with Mrs Wags.
Doug Allen is about to settled down to enjoy some chili. He worked hard all day shooting around the midway and then went up top of the press box to shoot the races.
There goes Doug back for more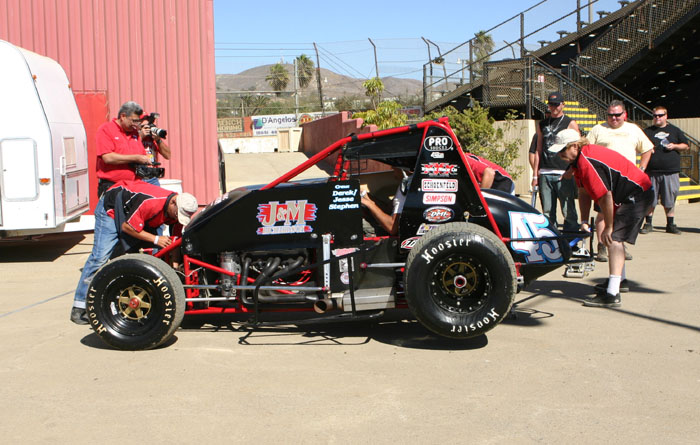 Dennis Rodriguez gets involved with the pit-stop contest.
Bruce Douglas, in addition to putting money in the race, participated here as well.