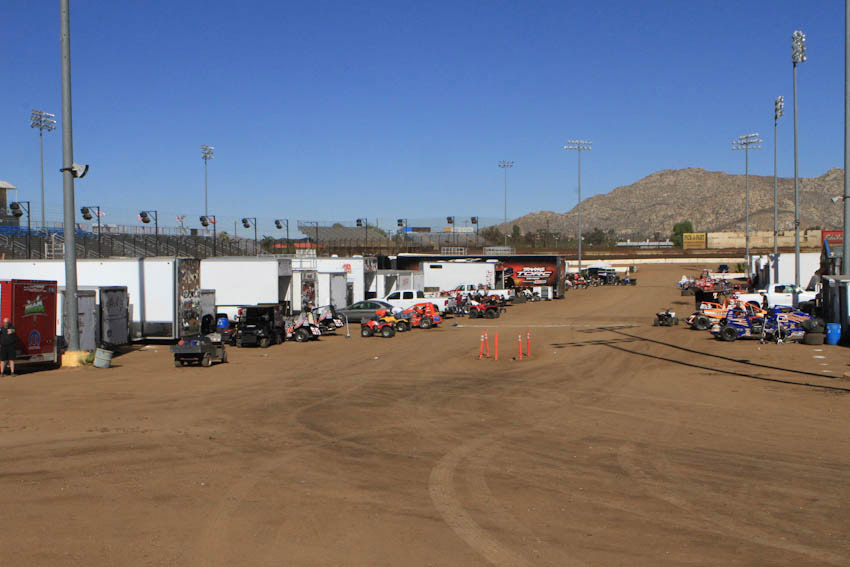 Just getting started as I look in the pits when I arrived about noon on Thursday. Action was already going, but plenty left to do
Jesse Denome was taken out by a slide job in his own car in practice on wednesday night so ended up driving Steve Watt's # 18.
Don Gansen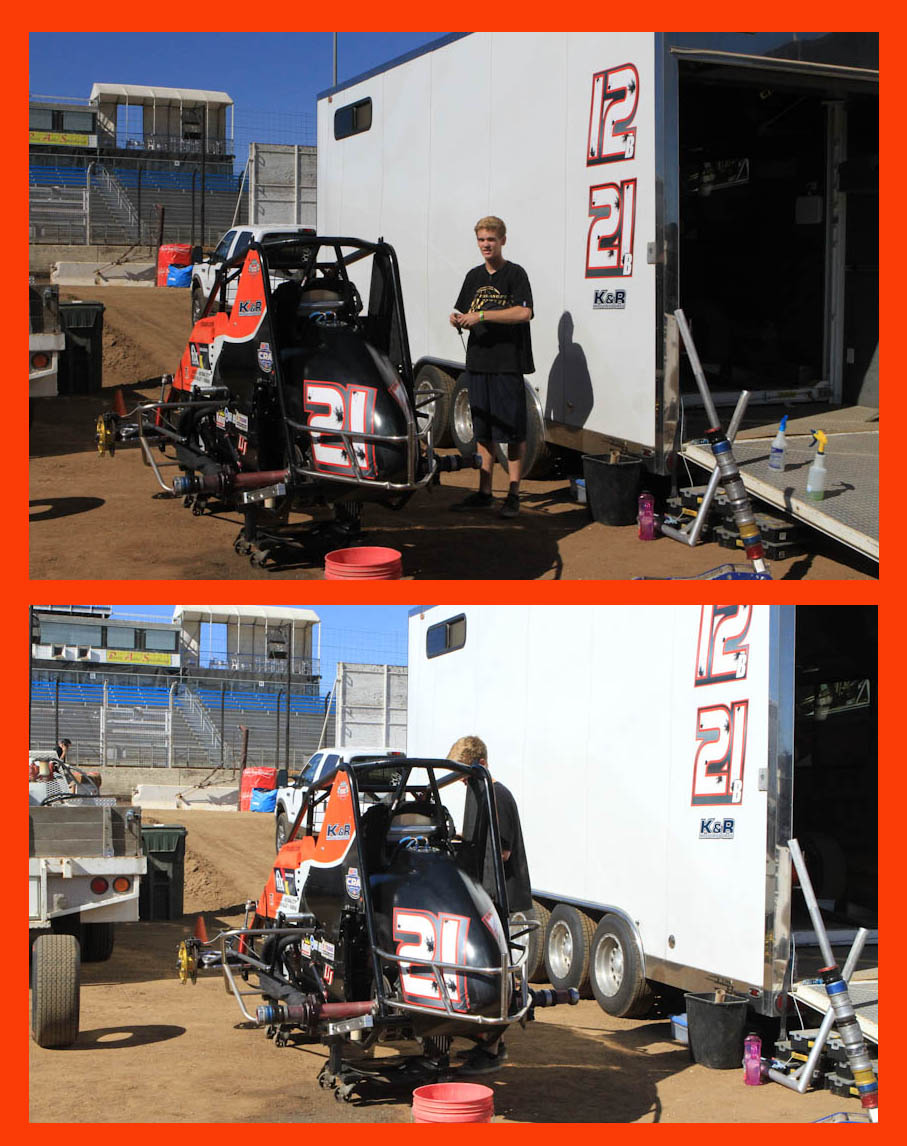 A J Bender ran all three days. He struggled with his car the opener.
Bryan Clauson came loaded for bear in the Tony Stewart team. He led the race in Mike Martin's 360 car until a last lap pass by Mike Spencer bested him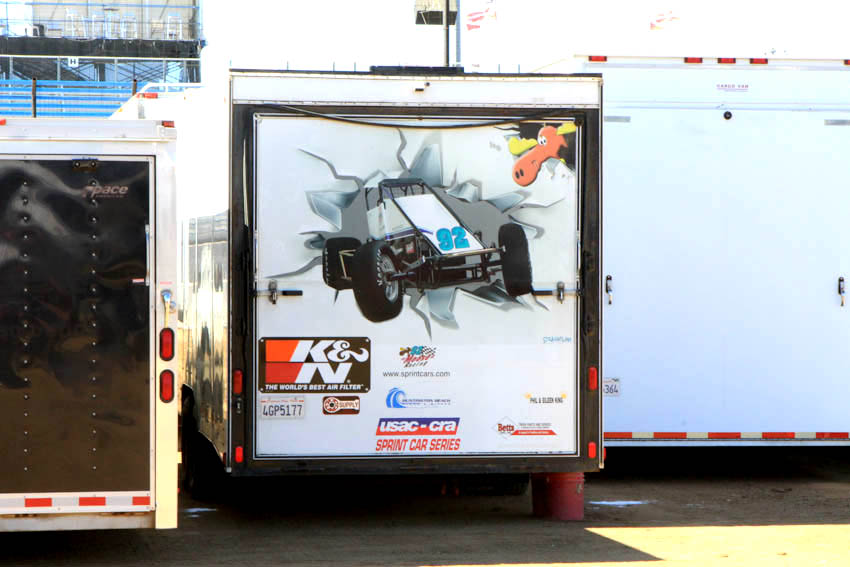 The Moosemobile trailer is cool!
Jon Stanbrough drove this Caifornia car to 5th in the main event
Troy Cline brought Nick Drake to race the Ovals for the first time. The spent Thursday working on the car.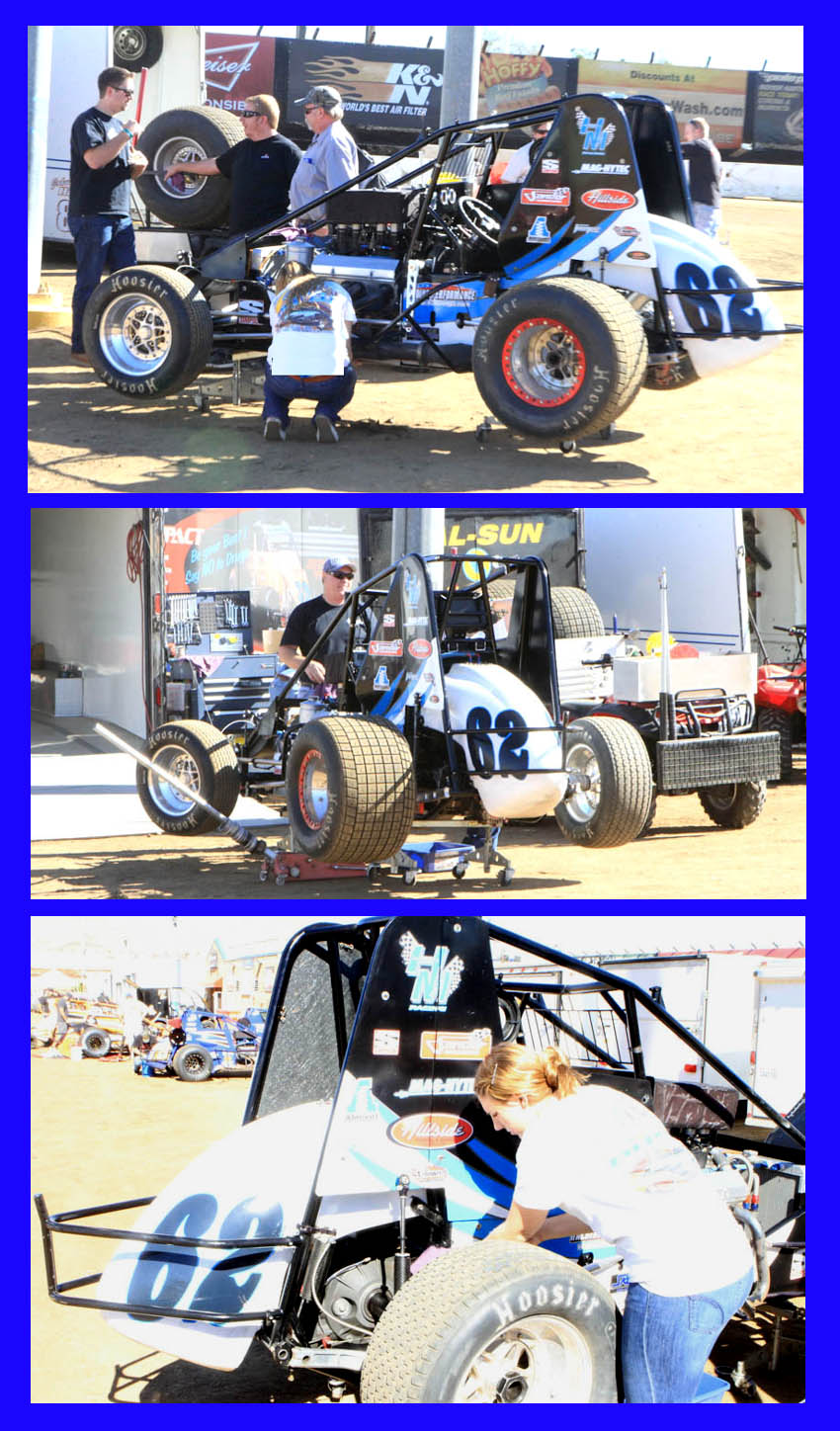 Dennis Howell came to play. He ran 11th after qualifying 22nd in the 35 car field. He only raced a few times this year, but this was a good outing.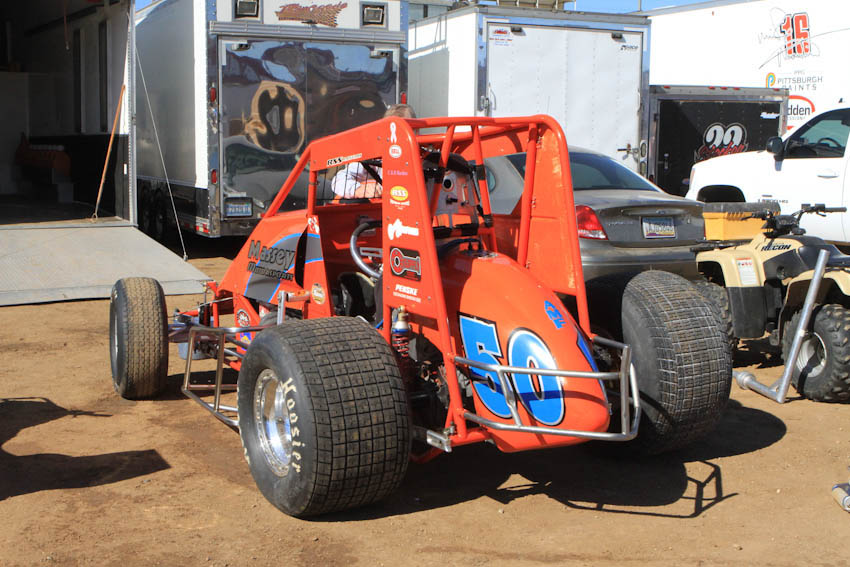 Charles Davis Jr always brings a smile. He had two different cars for the weekend. He had fast time and ran 3rd in his heat, 6th in the dash and 17th in the main
Mike Martin's 16 car. He ran 10th in the main.
R J Johnson came from the Arizona desert to race. He ran 6th in the feature in the # 77 car Michaels car.
Promoter Don Kazarian Must have had blisters on his butt because he spent 90% of his time working the track!
Motor changing time for Nick Drake as he and his step father Troy Cline had work to do before Friday night.
The USAC trailer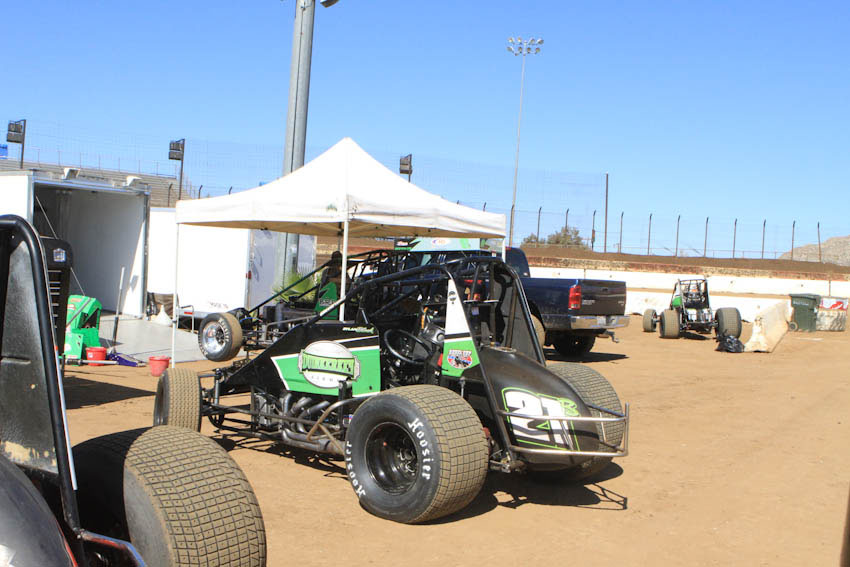 Wes McIntyre came early to practice and get ready for Friday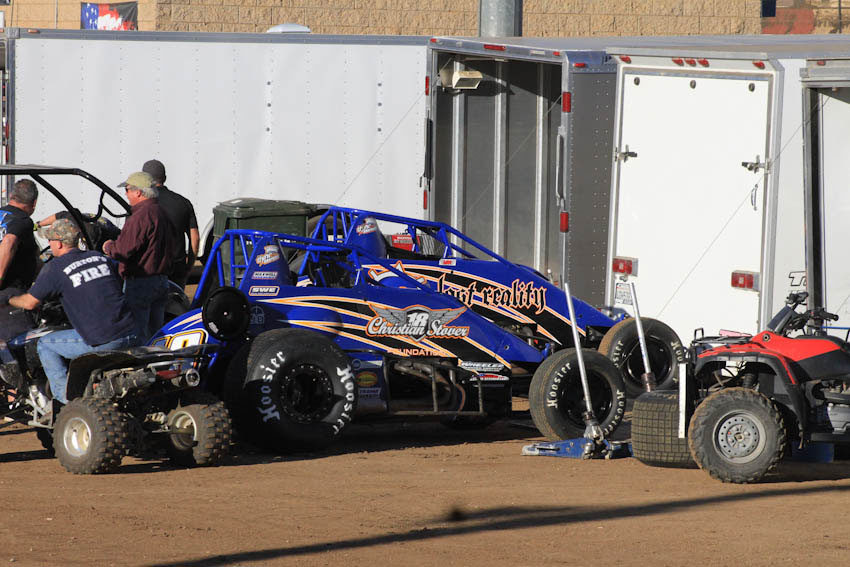 Steve watt's cars were in the house
Troy Rutherford was 7th quick, 3rd in his heat and 7th in the feature
Robert Ballou's car is resting for Friday
Charles Davis Jr is probably reporting in to the boss Gayle!
Andy Reinbold missed the main but ran hard
Shawn Deskins was the first car out of the main with a problem
One of the Senior cars?
Another Sr car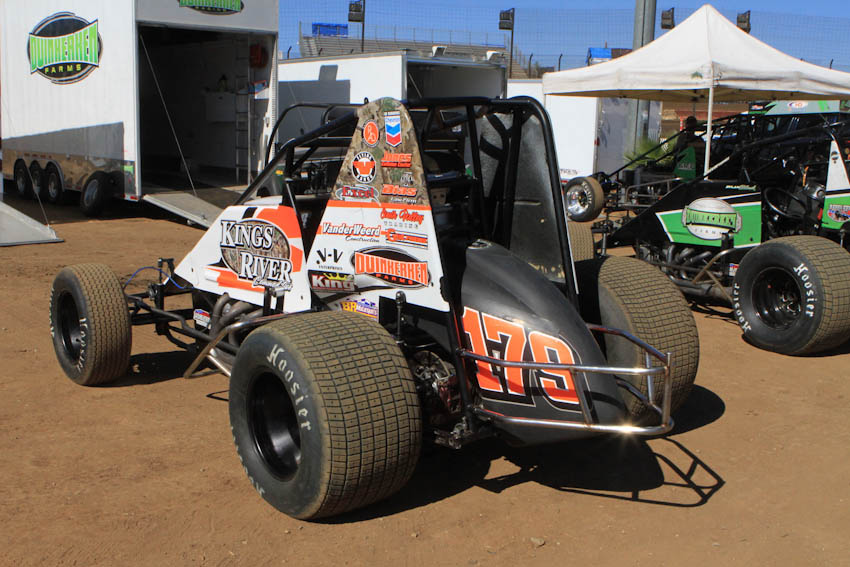 Landon Hurst Was the second car out in the main after being 10th quick in qualifying
Steve Stone another Senior car
Verne Sweeney came to work on the car Thursday after practicing wednesday.
Visctor Davis ran with the Seniors then retired after Saturday night. He was a well liked competitor if you read facebook!
Kevin Thomas Jr came to work on his car, too
Don't remember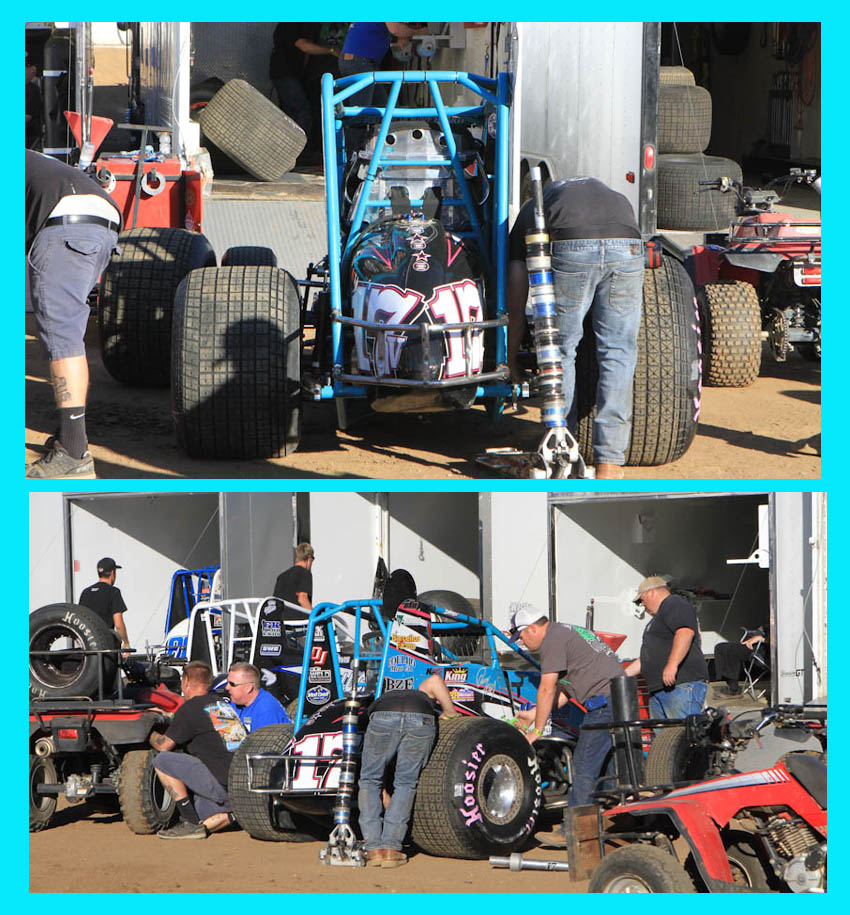 Danny Faria came early to run al three nights. He was 16th Thursday
Laurie Sertich had he holliday decorations out as usual. She was lamenting about the great displlay a few years ago, but she did good!
The Gansen pit was very active all weekend. Don ran 15th ths night
Brody Roa had some work to do on his car. ater he ran 4th fromthe back row for the hard charger award
J J Ercse drove this car, but missed the main
Infield looks
The pit meeting got interest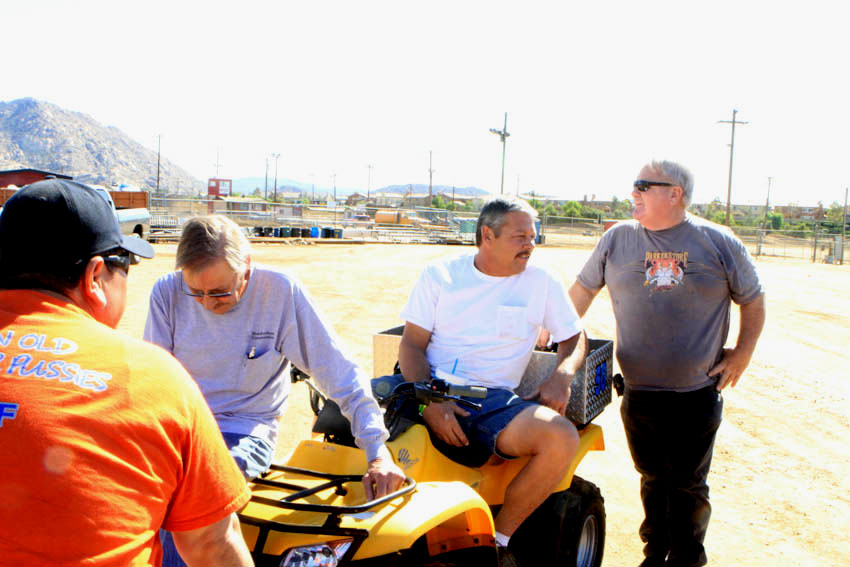 Rickie Johnson and Charles Davis Jr wait for the pits to open
Shane Carson visits with Dick Woodland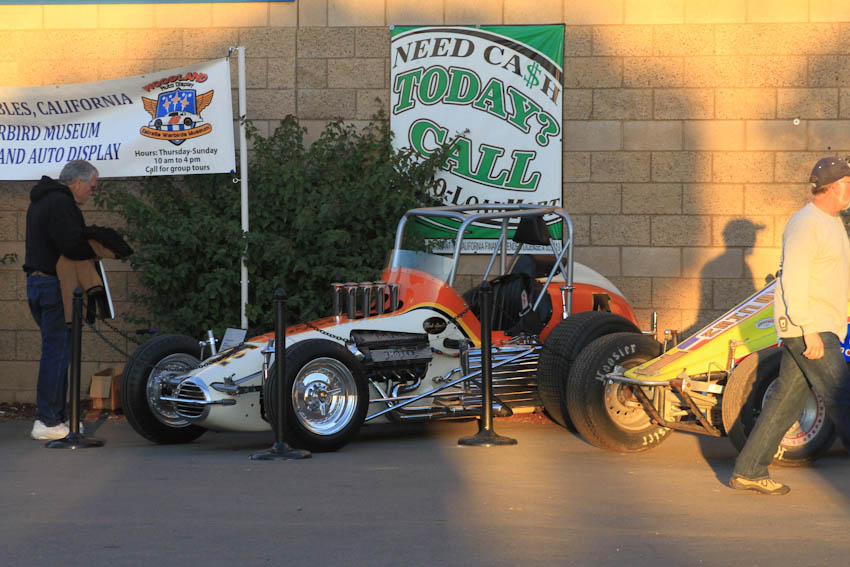 Overhead Ford Moser car now owned by Dick Woodland once restored by Buzz Shoemaker
The famous and still remembered , the Kazarian car driven by Bubby Jones.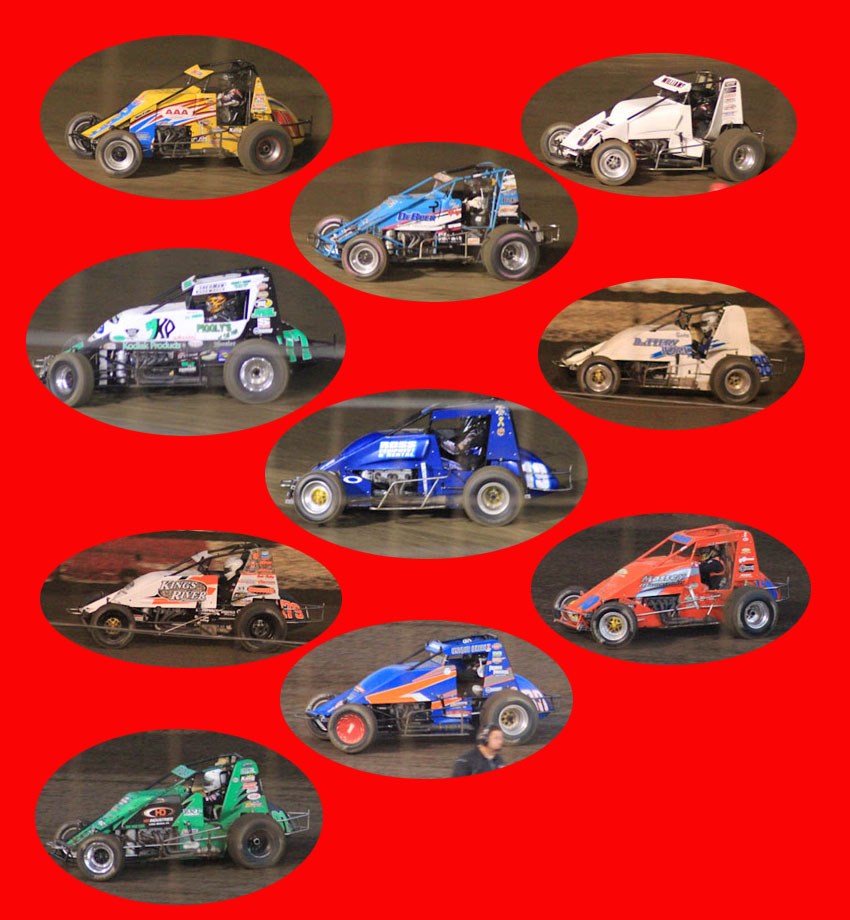 The bad shots thru the fence
More fence action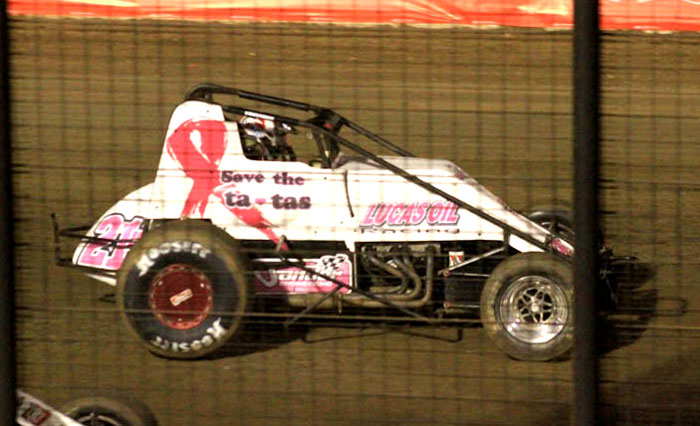 Message for the day