The entry to the pits as we arrive in the early afternoon.
Greg and Billy Willis visit with Danny Sheridan.
Danny's ride looks great here, but not so great coming in on the hook later.
Betty and Gary looking it over.
So, sez Gary, this is how it works!
Jimbo, a Sheridan pit man, looks ready to attack the tires.
Andrew Reinbold works on his tire.
Looking down this row they had 13 360 cars wunning a companion feature both nights.
Looking the other way are the 410 boys.
My favorite pair! Thes two USAC girls are always in action.
Andrew Reinbold's ride is missing something on the front end.
Tony Everhart came to play.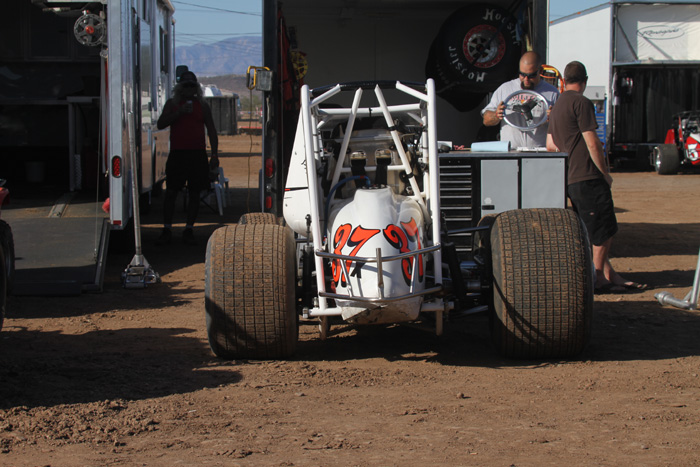 David Bezio made the long tow with his 360 car.
Brian Clauson came to win and he did, twice!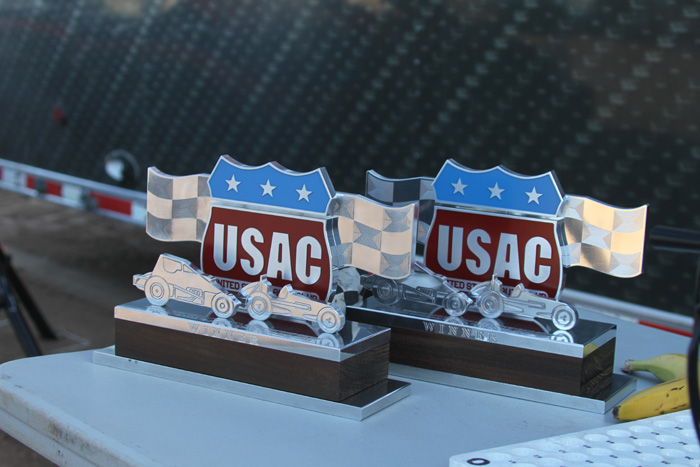 These are the trophies Chris Kearns of Santa Maria has been having made for CRA winners. Very nice and heavy!
Jon Stanbrough came out to drive for the Hoffman's.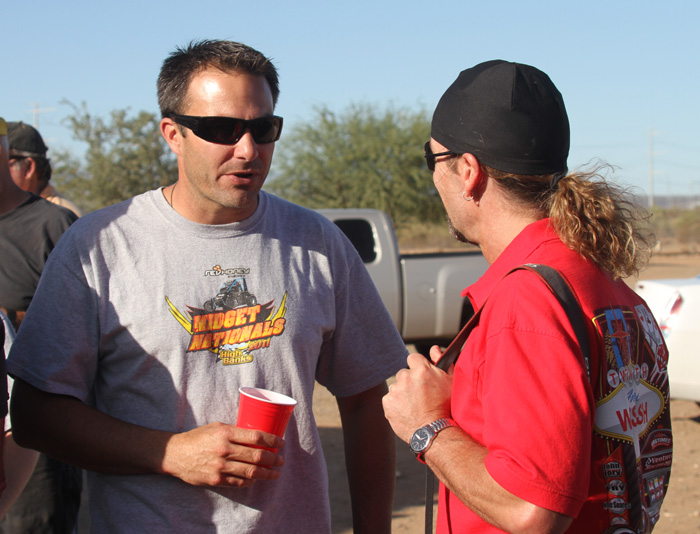 Danny Sheridan with Steve Lafond.
Brice Bromme Jr talking with his former driver Damion Gardner.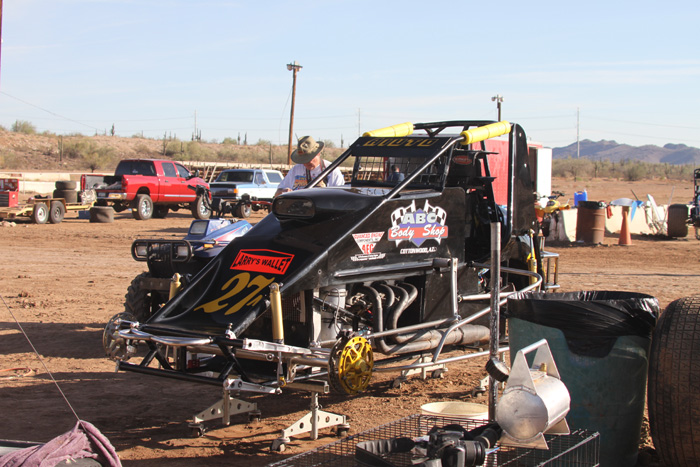 Nick Aiuto's ride looks ready to get it together.
One of the campanion 360's.
Here's the brand new car of Stevie Sussex that was destroyed in the main event. He was very fast!
Another 360 car.
Ronnie Clark ran with us a bunch a long time ago.
R J Johnson ran hard this weekend.
Dalton Gabbard
Brian Hosford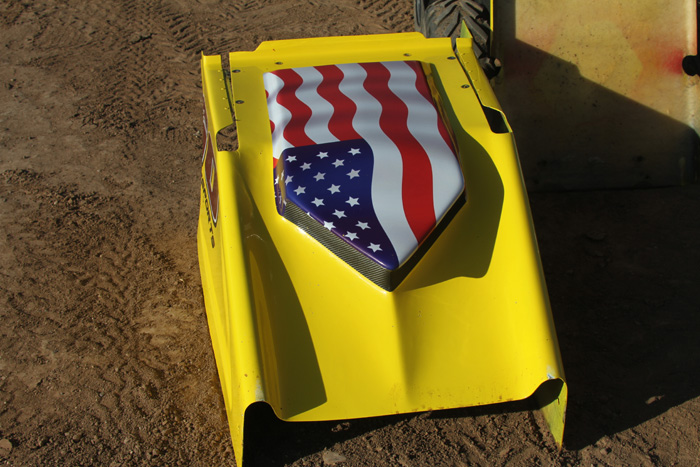 Brian's hood is patriotic!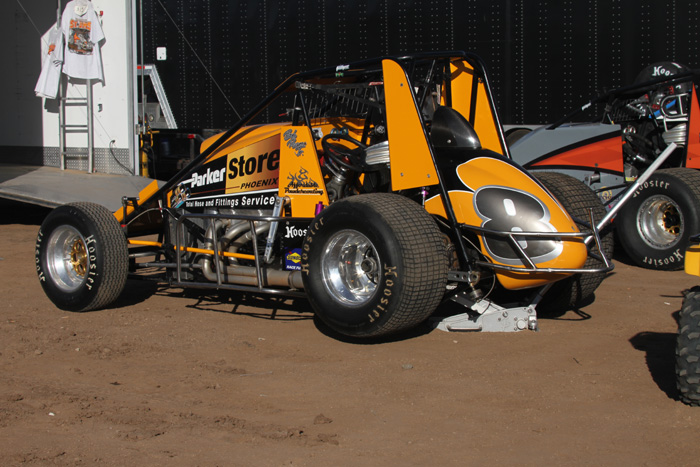 Bob Ream Jr had his pumkin colored car out for halloween!
Here is the view from the push off area to get on the track The grandstands to the right.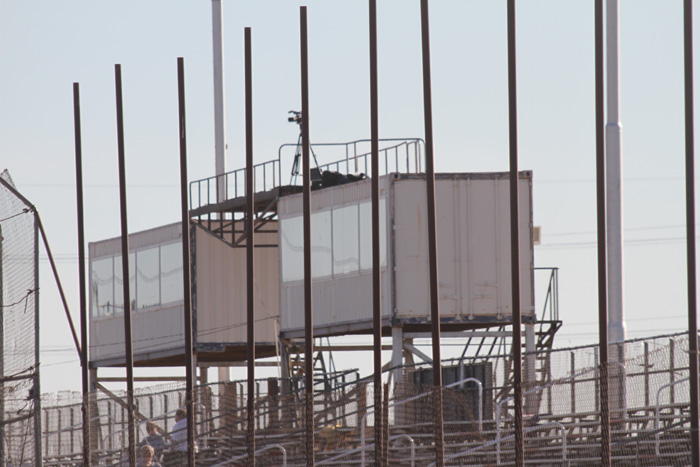 The press box on stilts!
Nice guy Bruce St James raced with us and won a heat.
# 98 no clue??
Cody Williams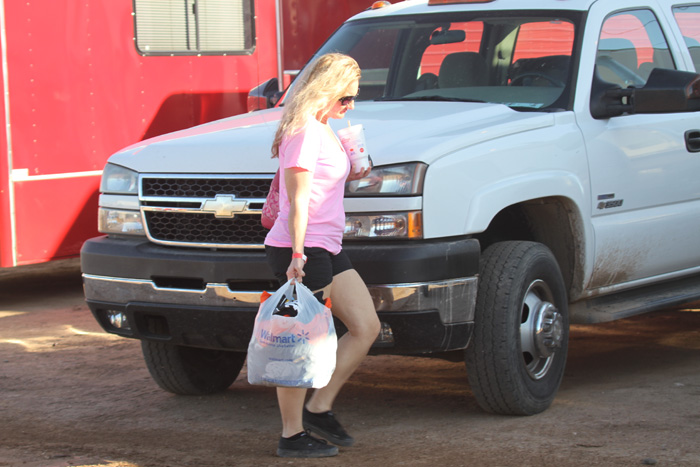 Walmart shopper taking time out.
Rip Williams car looks mean in black.
Austin Williams
Damion Gardner
Keith Bloom
Davy Jones, one of my favorite people to visit with when I am on the road.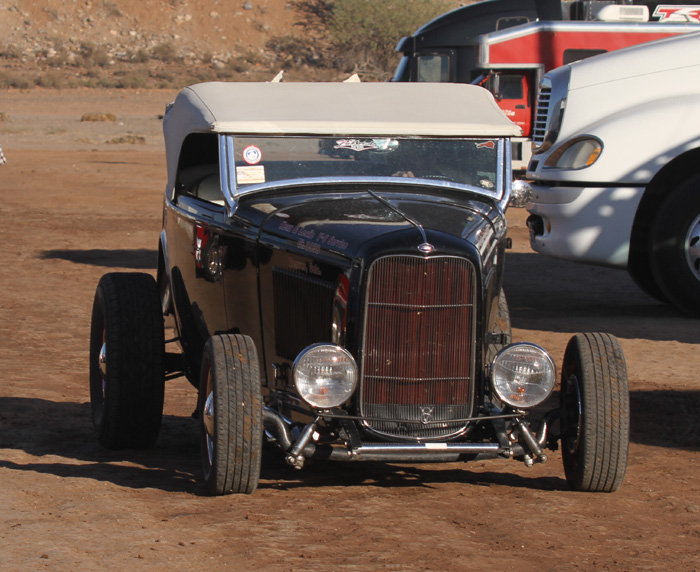 The last thing I expected in the desert out here, but neat!
Jake Argo and Steve Alexander talk a bit.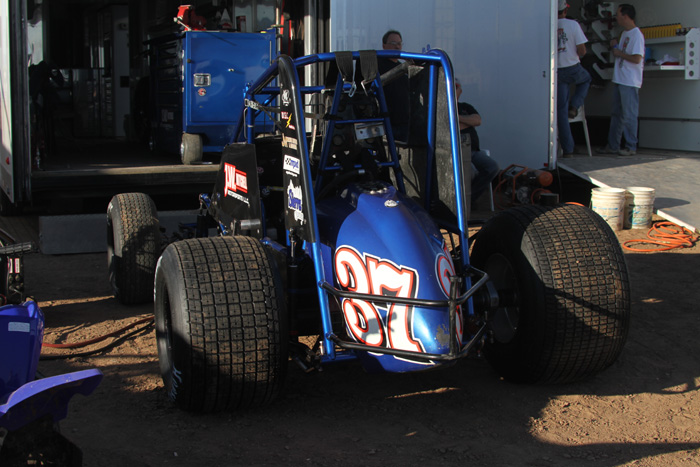 Matt Mitchell qualified and forgot to go to the scales, so didn't get a time the first night and still was 6th.
Nic Faas ride was fast!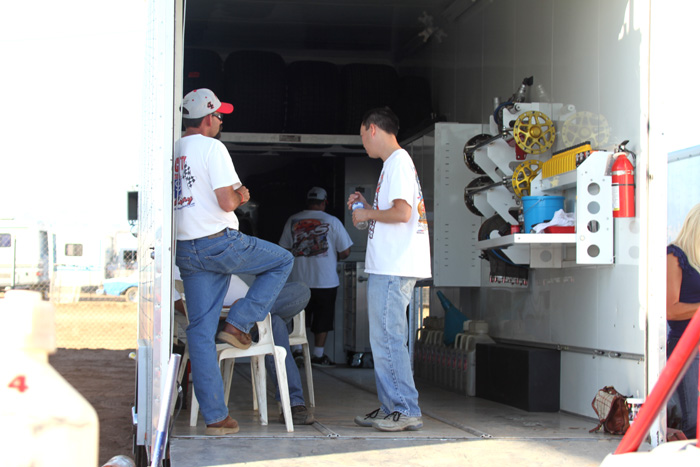 The Alexander trailer had visitors.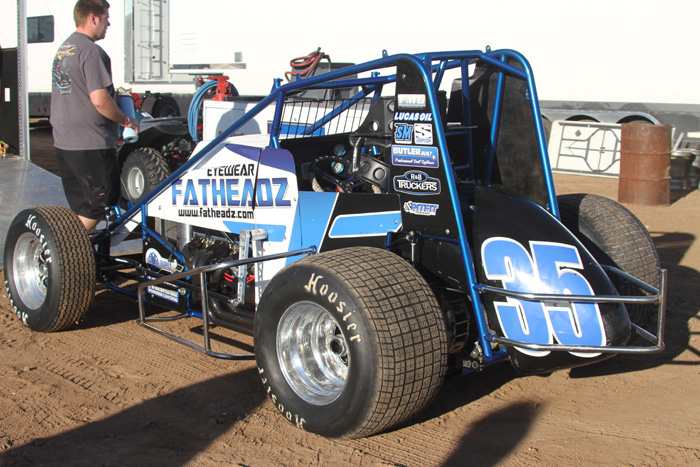 Hunter Schuerenberg
Bobby East
Bob Ream Jr visits with Steve Lafond.
Another Boby East shot.
The little red sucker up in the air.
Come to attention USAC is speaking.
Chris Kearns, Steve Ostling and the crowd pay attention.
Lafond ready to strike!
See!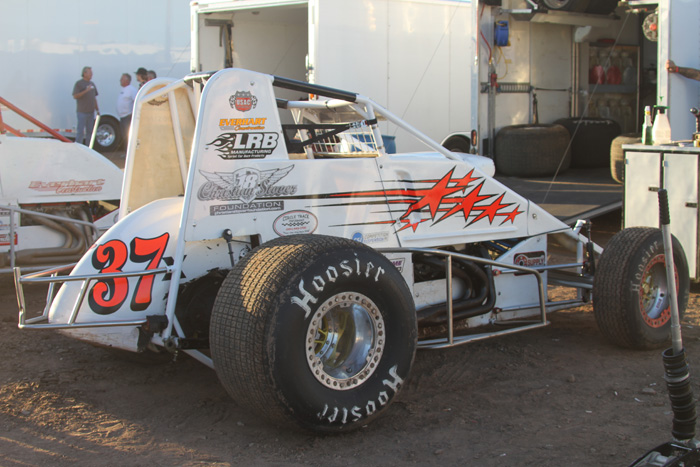 David Bezio did well with his 360 making the feature both nights.
Randy and the Krew working on the car.
OK, let's go get it muddy!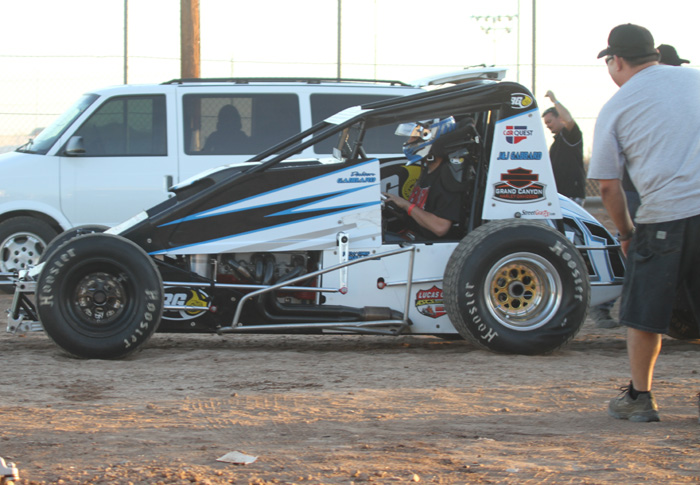 Dalton Gababrd moving to fire up.
OK, photogs hit the mud puddle.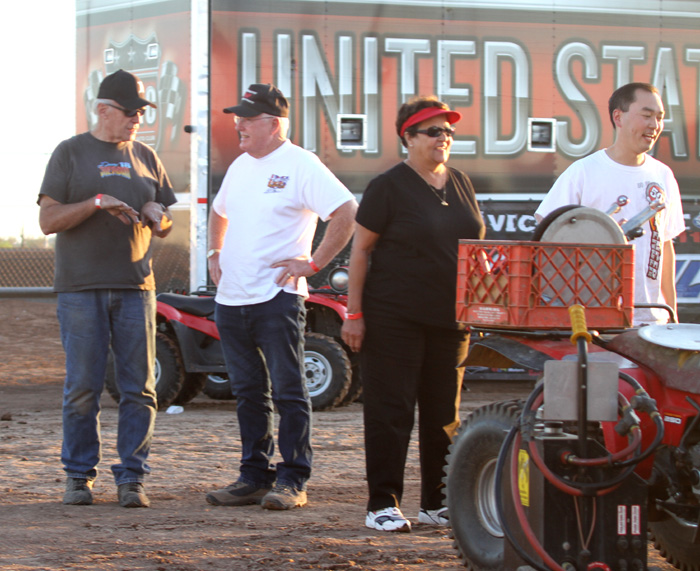 Paul Dean, Jim and Fran Herdrich and Michael Tanaka all doing their own thing.
OK, I am back for more adjustments.
Sheridan arrives after the mud down.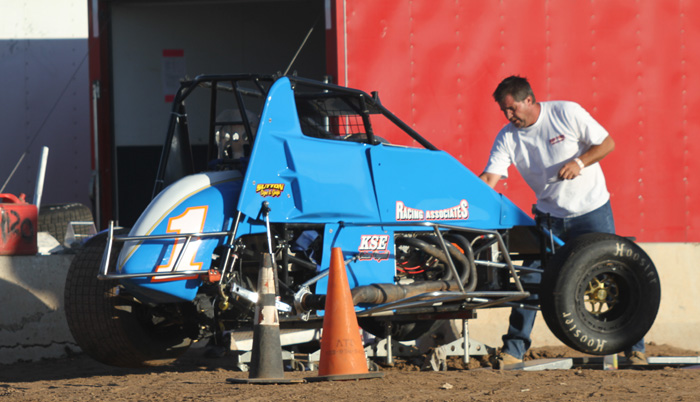 Stevie Sussex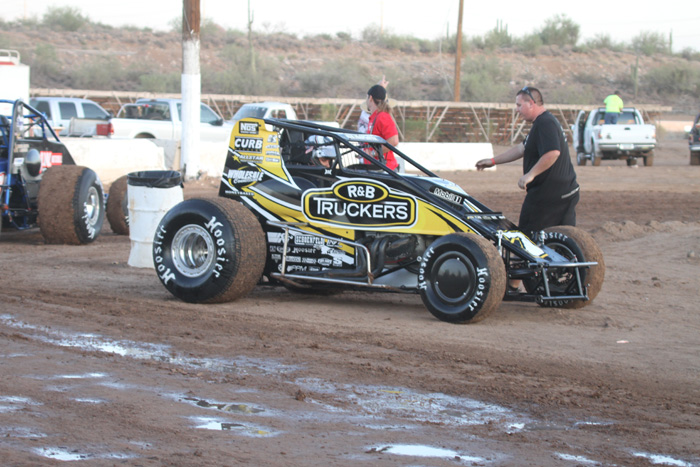 Brian Clauson comes back from the track.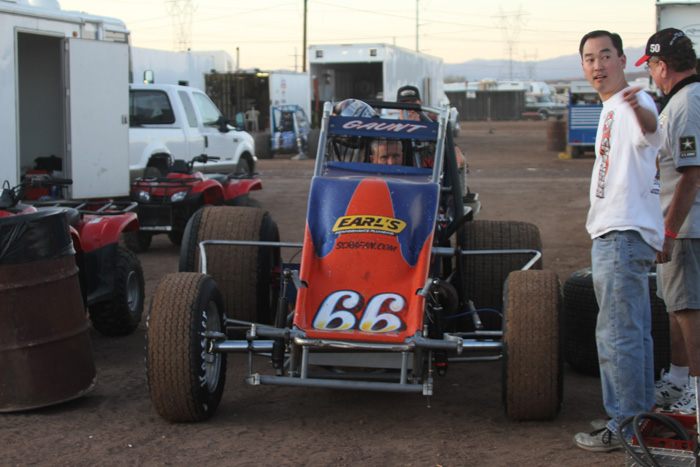 Go that way Michael sez to Super Rickie.
Fran Herdrich smiles while Ellen Ellis sells Danny a calendar.
A very busy Julie working on something.
Mike Spencer going out
Hey, it's Mrs Wags come to a race!
Charles Davis Jr broke a moter in practice so was without a car for this race. Braden Wasson looks on.
Here Charles is with Bruce Bromme Jr.
Randy Shiosaki says "no way"!
Ellen is out looking for her next victum!
It takes three girls to walk one dog at Canyon.
Tracy Hines
The Williams crew relaxing before time to get serious.