A track worker on his way to his next job. Many of these workers were thus adorned.
The gate is open and the midway starts to activate.
Did the bearded gentleman come in a red 34 Ford?
The Rose racing publication booth was open all weekend.
The tilted kilt two hand touch football league from Denver, Co, ever hear of one of these? Not me!
Here is the McSpadden clan led by Janet trying to explain who Hall of Famer Lealand McSpadden is and why he should be allowed in tonight. The Grand Marshal for the event, one of the best drivers of all times, a nice man and Janet's husband - all of the above. It does point out how many fans today don't have a clue to who our heroes are.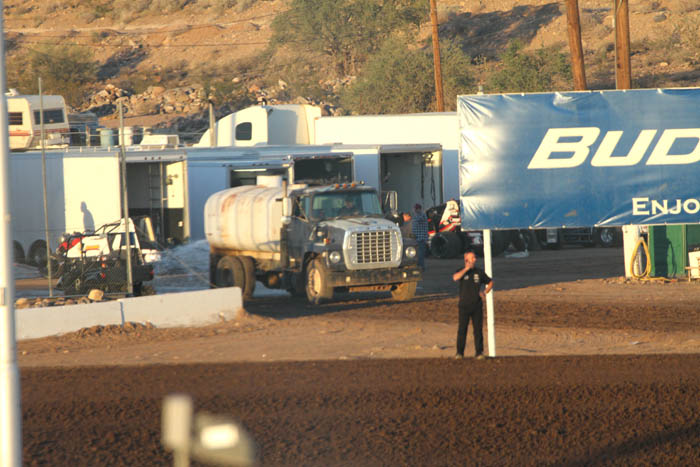 Here comes the water truck. We head nothing but great thinhgs about the new surface when we arrived. Last weeks track had a cushion and was tacky. Times change with nothing tacky about this weekend.
All the pics on the track from here on were threw the glass in the suites. It was so bad, you'll see in a bit, I quit and didn't do any more this night or the next from up there. Don't expect much here.
A 360 from the "other" series that had about 14 cars.
Ripper was 6th in the finale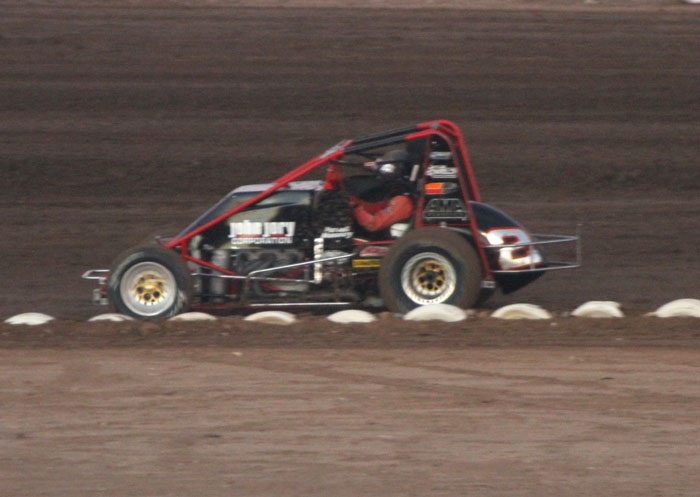 Austin Williams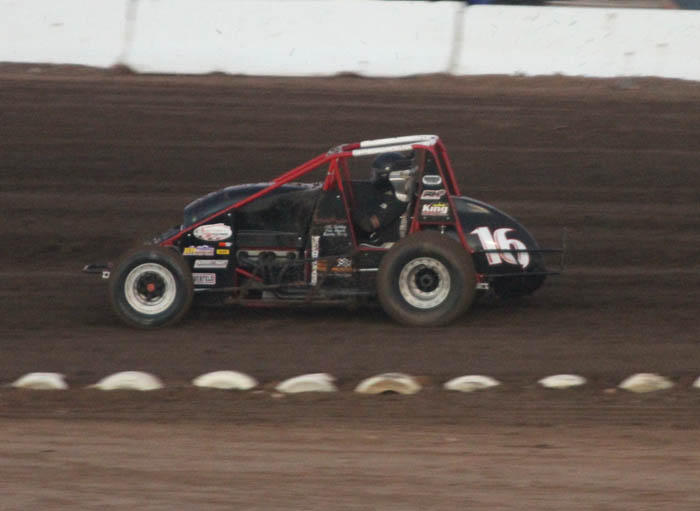 # 16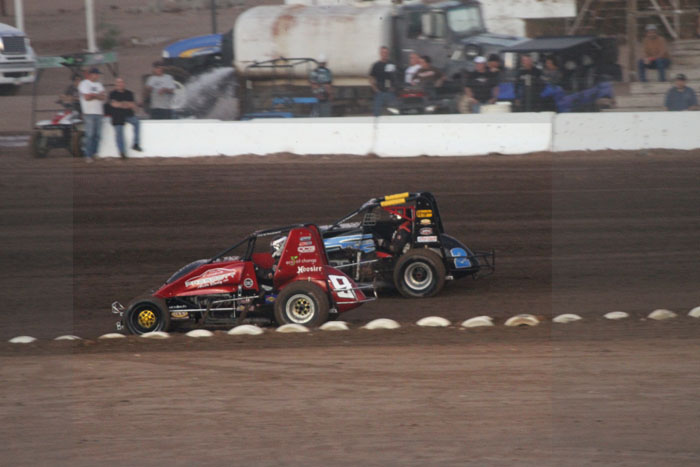 Two of the 360's
Josh Hodges
# 3?
Jeremy Sherman
Brody Roa
Thru the looking glass and the fence.
Dave Darland getting off the track.
Bryan Clauson goes off the track.
Wes McIntyre gets off the track as Austin Williams continues on.
This is the worst of it as it got dark.