We went in the back way.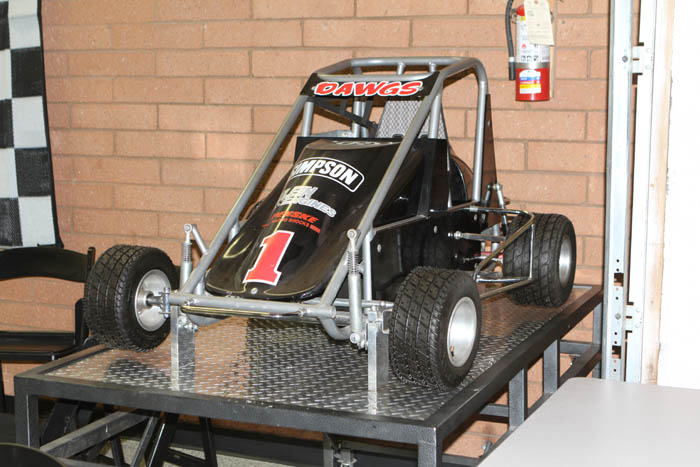 The first race car I saw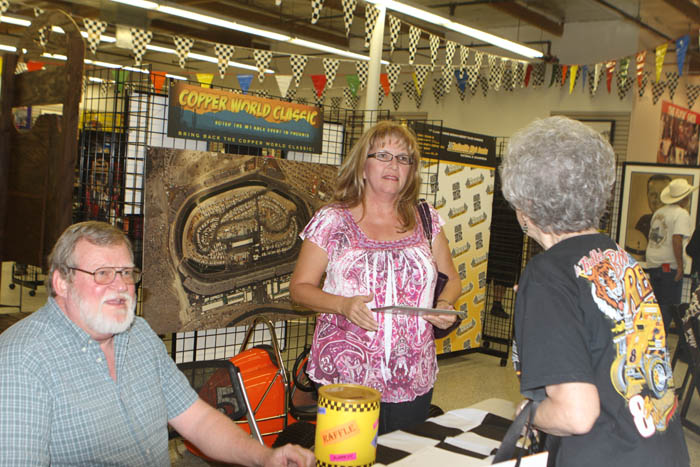 We were greeted by Mark and Bethany Thrasher
An old sprinter on display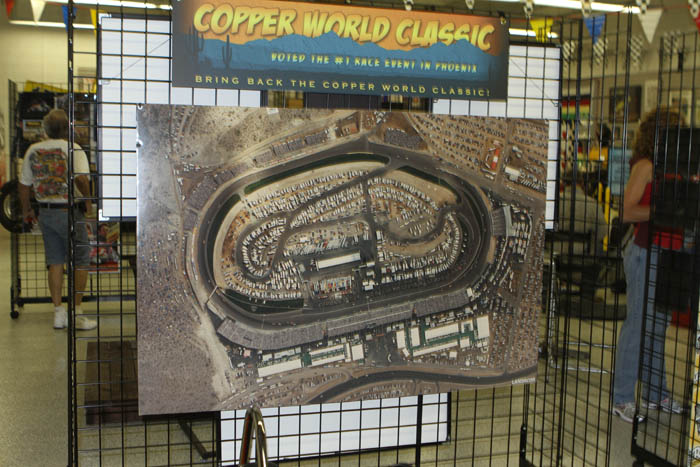 PIR photo
An old pavement car Tony Stewart drove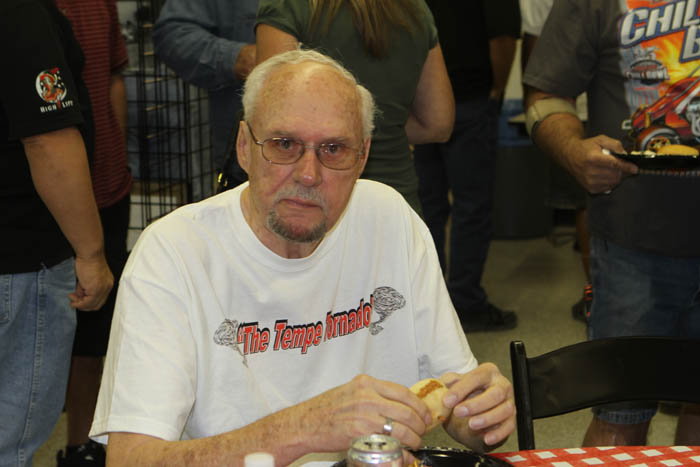 Woody was always working around Manzy, Wish he still was!
The pit Stop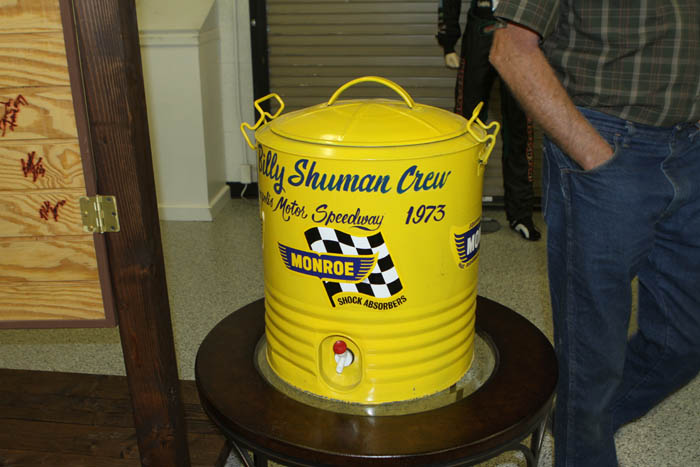 Billy Shuman water bucket
A car Jesse Hockett drove
Donny Shautz sprinter
Dave Manes Bellville winning Midget
Nameplates off cars
Poster of note
Welcome poster

The Wall space was used up
Many people everywhere made it hard at times to get clear shots, but these two were enjoying themselves.
As the sign says "a Bruce Robinson built 60's sprint car.
It's been a while since it was on the track
Richard Gasman Griffin drove this one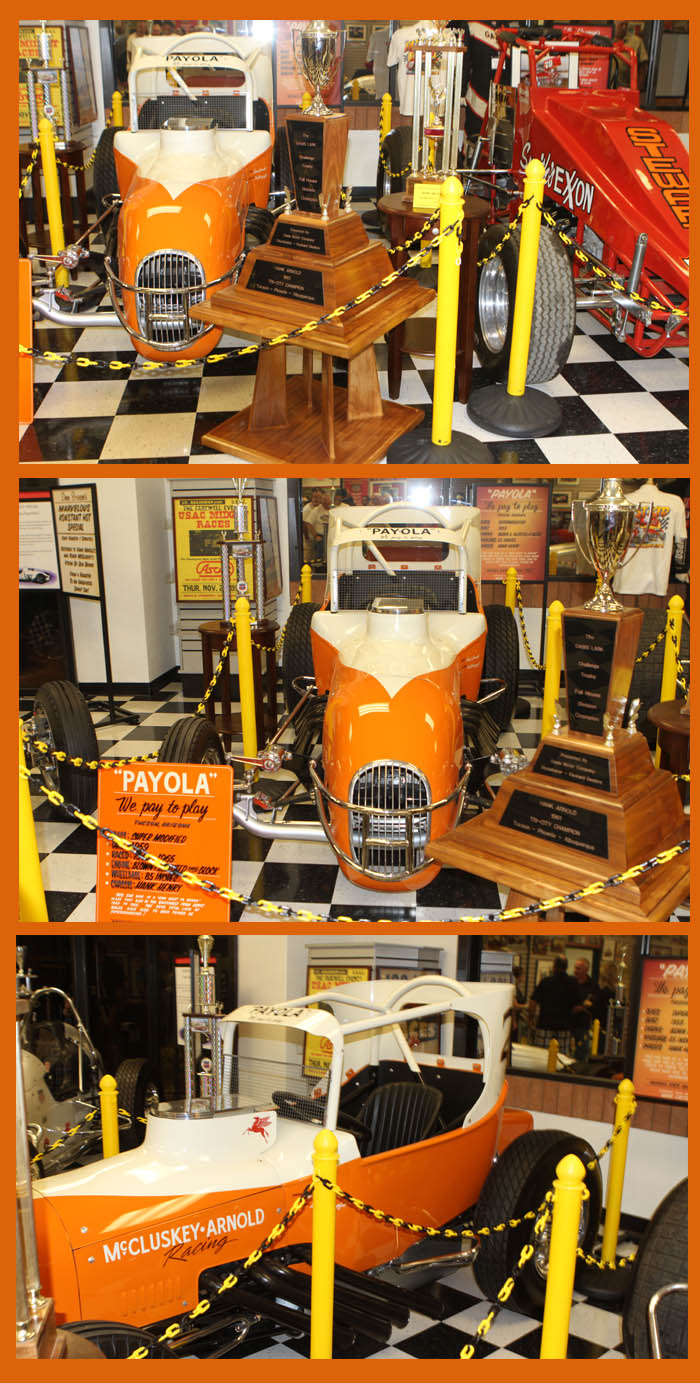 The Hank Arnold Super Modified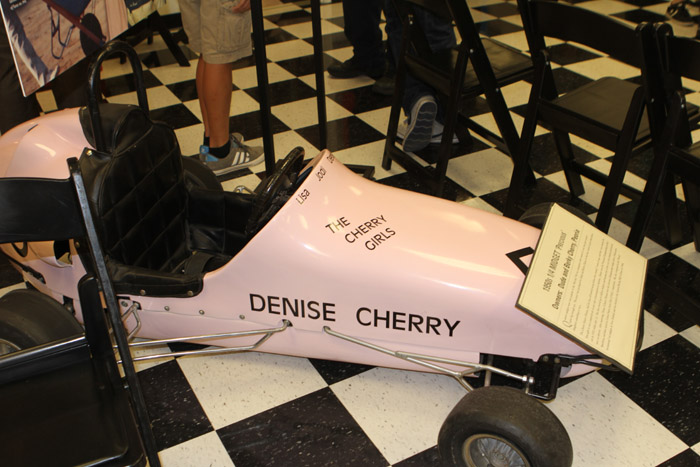 Deise Bennett drove this little car.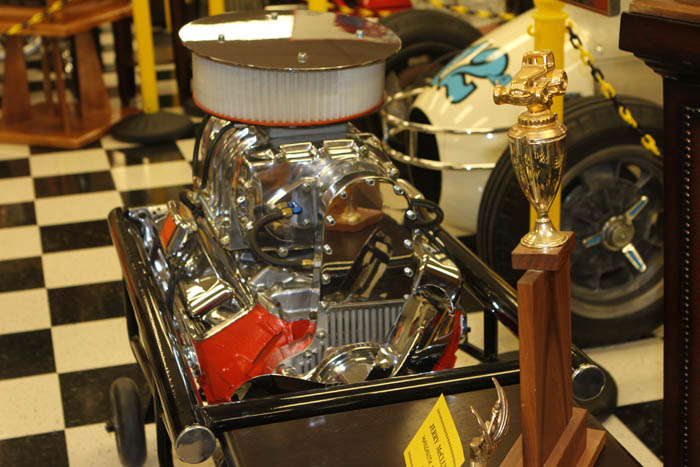 Forgot to check on this motor.
Edmunds midget.
Really nice oldie!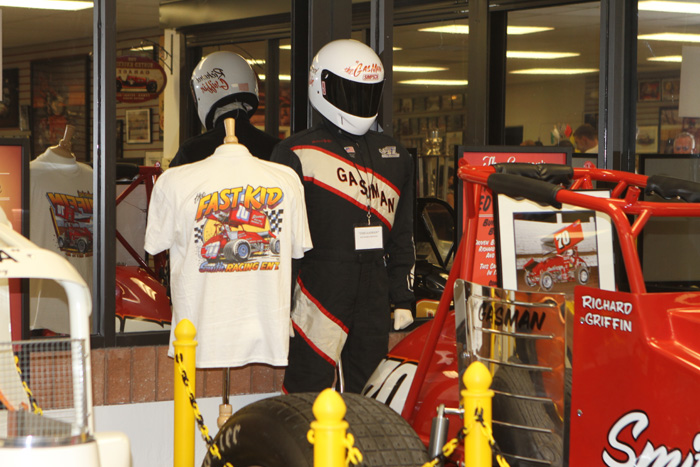 Gasman driver suit.
Jon Stanbrough
Ellen with Jeff McSpadden and wife Carrie
Joe and Ellen among the visitors
Funny, it doesn't look like Lealand!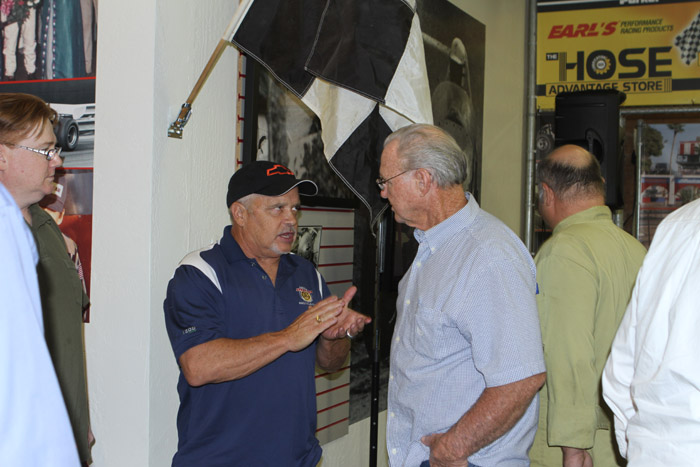 Shane Carson and Lealand McSpadden up to something as Jeff looks on.
Janet McSpadden talks with Larry Ward, and old newspaper sports reporter who use to go to Manzy.
Janet shows her pride in her hubby.
The McSpadden clan having some fun.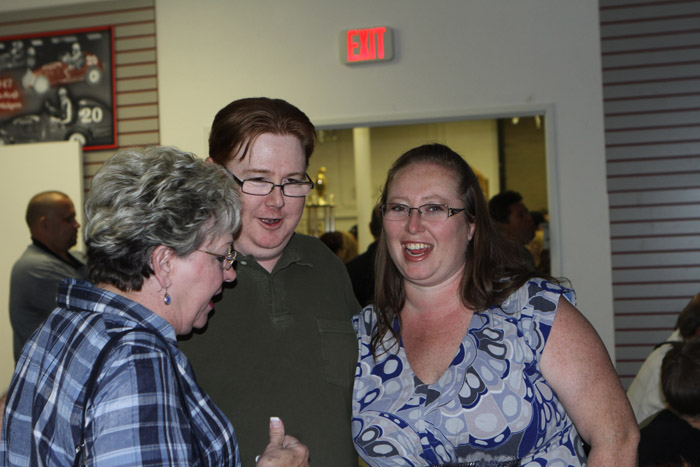 Jeff and Carrie visit with Mrs Wags
Gone but not forgotten, Jessie Hockett.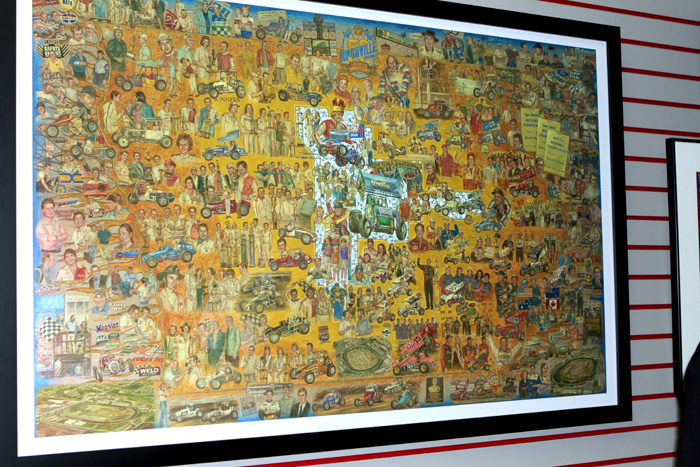 Interesting poster/map
Charles Davis Jr says no one can see me, right?
Nice trophy.
Mark and Daughter Bethany having fun
Steve Stroud in the middle of the action!
Little car
Still crowded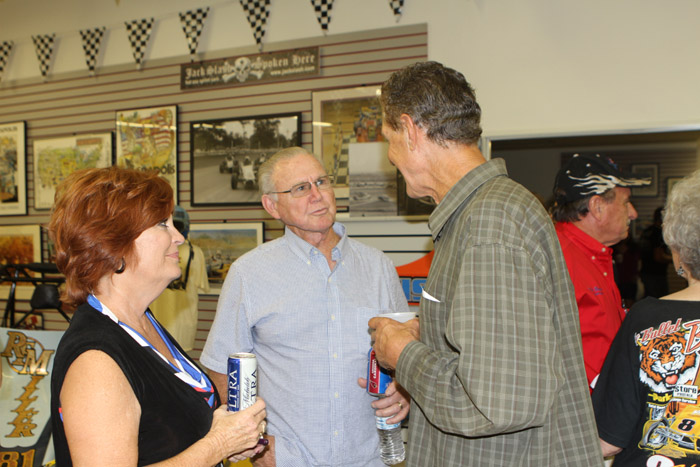 Lealand and Janet with 5 time CRA Champion Jimmy Oskie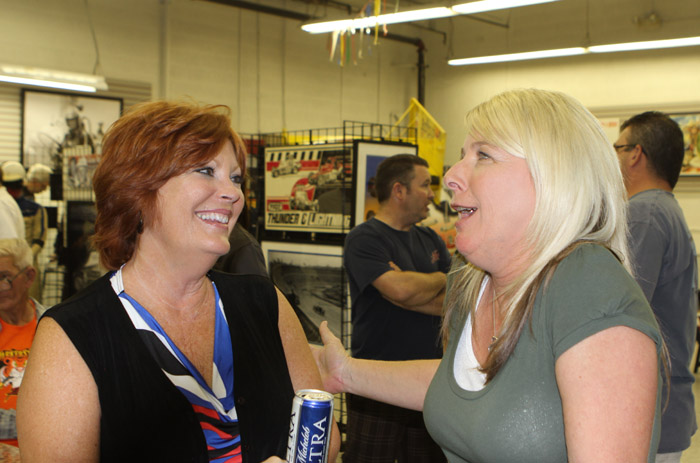 Janet and a blond I do not know.
Oh but my feet are tired.
Wall action in the big front room
An almost copy of an award to Lealand when he was inducted into the legions of Ascot Hall of Fame.
The Tempe Tornado and Flyin' Shoe photos
The under glass items are amazing.
Amazing!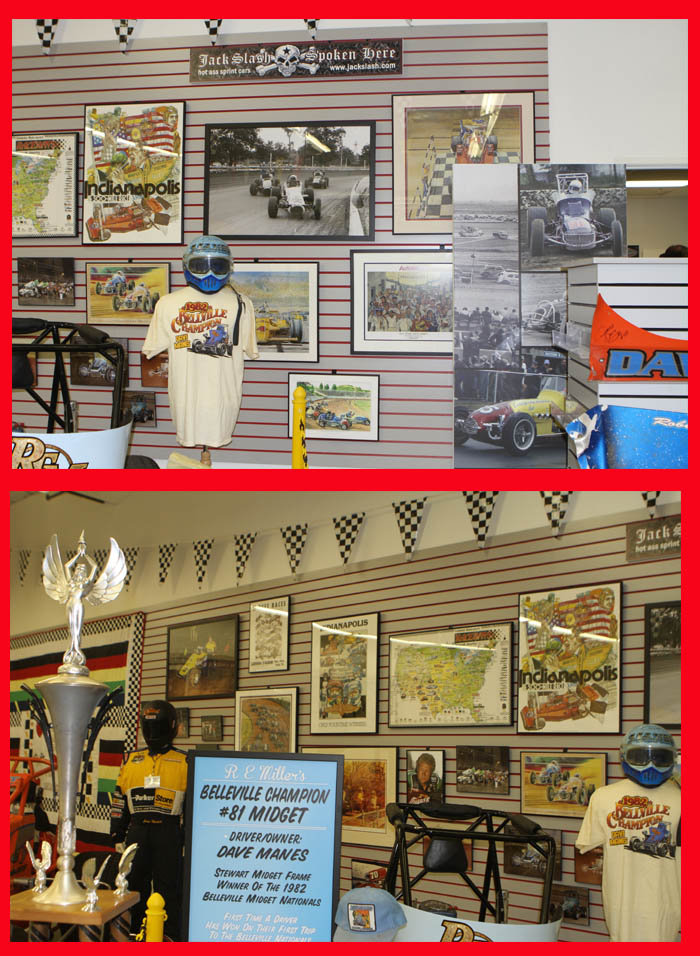 more wall stuff
More

More

MORE
And last
Night all, it was a fun time.