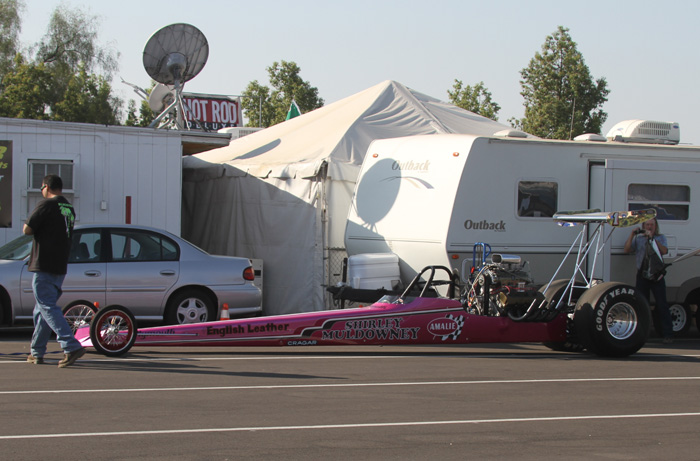 Shirley Muldowney's ride is still pink!
The rear end looks mean.
Injected dragster about to make a run.
Don Garlets Swamp Rat III
The announcers "tower" they used to call the timing tower.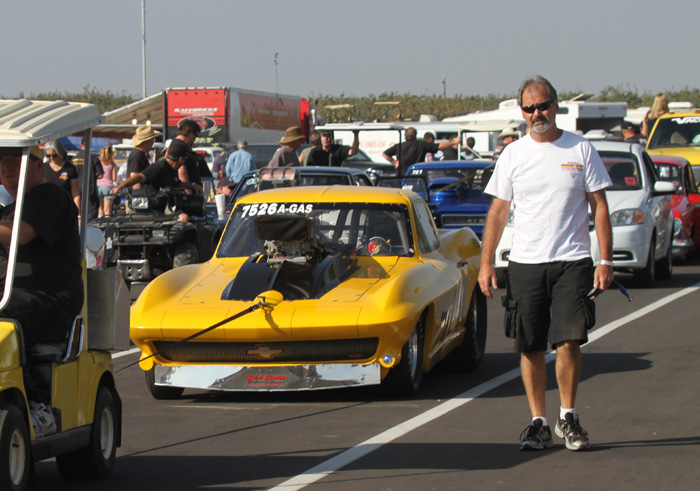 A yellow fast Vette.
A studebaker in the queue waiting for his chance.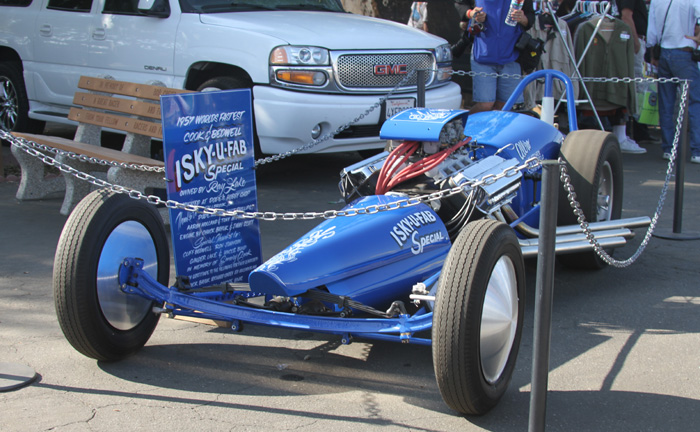 An old Cook and Bedwell car.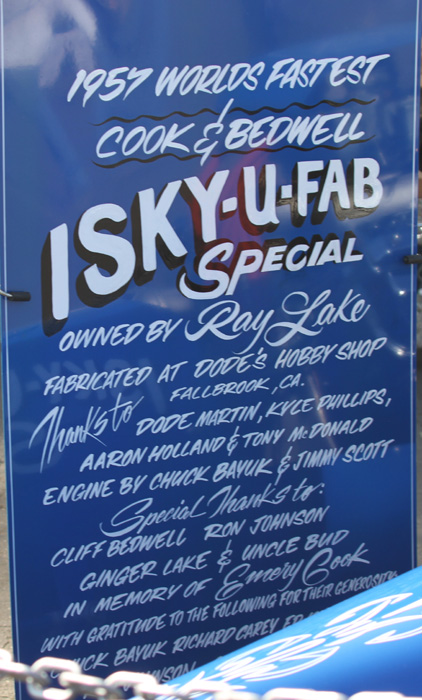 Some info on the car.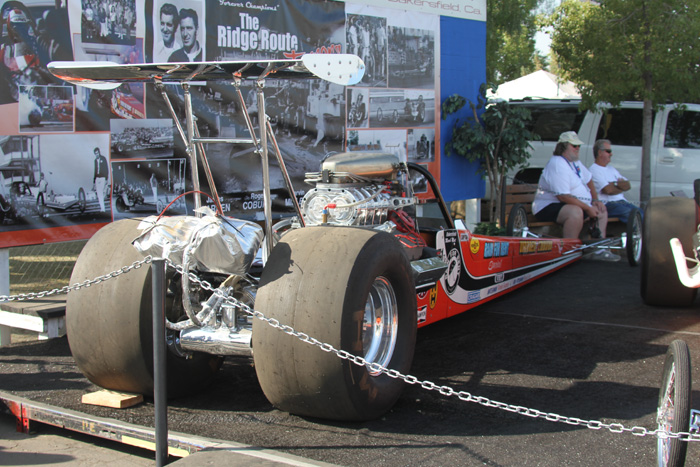 Rain for rent top fueler of James Warren from nearby Bakersfield. This was one of the best. They started out with a chevy then graduated to the big Hemi.
Front view is sleek.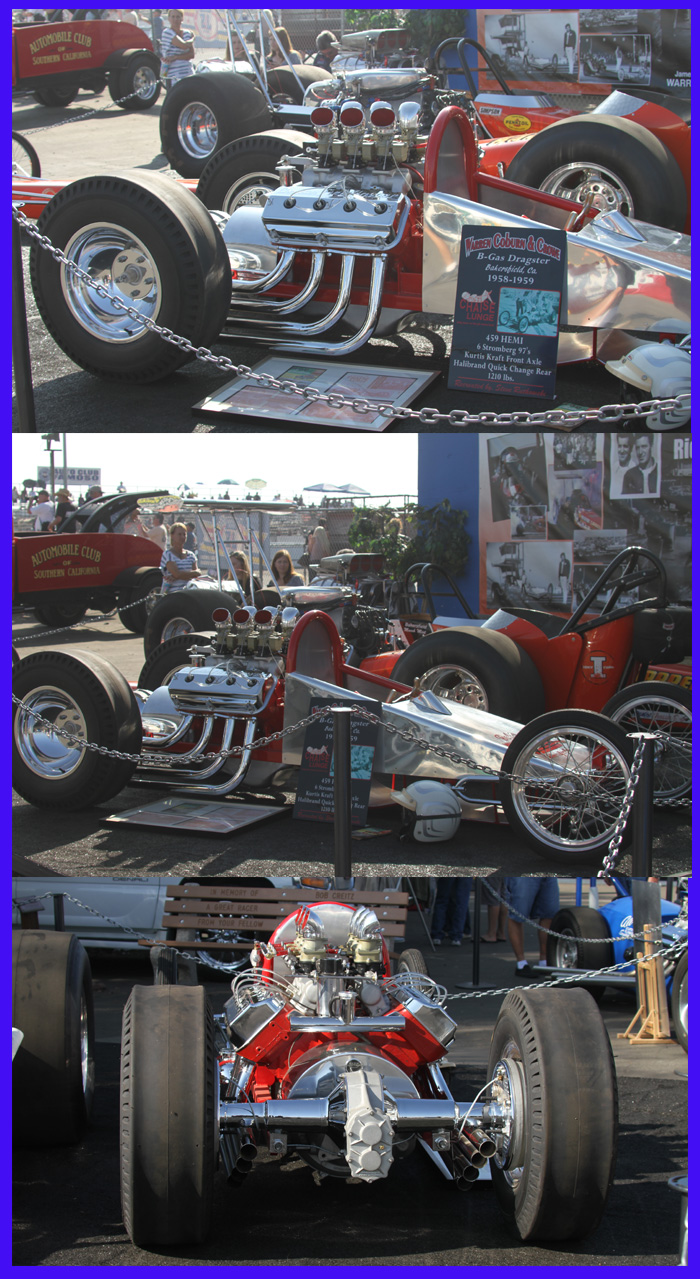 An earlier rear end B dragster from 1958/59 time frame for Warren and Coburn.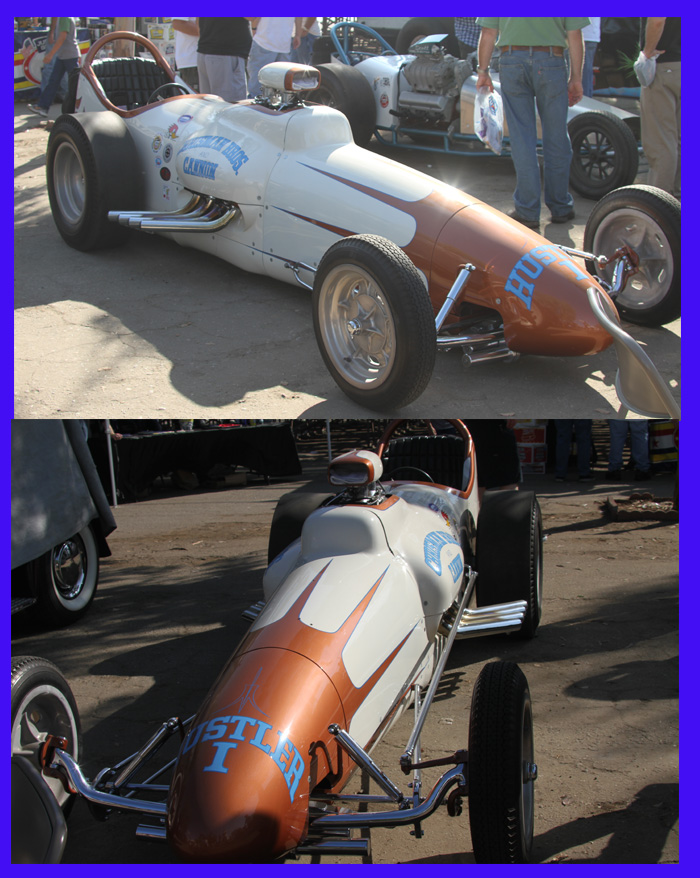 Hustler I, one famous slingshot.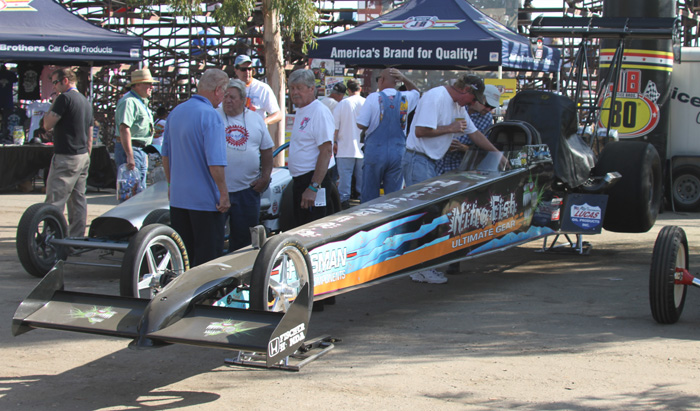 Nitro Fish, one I don't remember?
An old Chrisman car.
Howard Cam Shifter car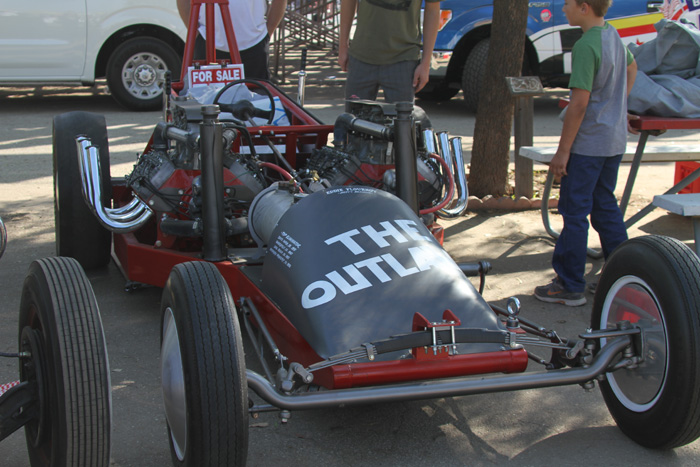 Interesting flathead double
I passed on the ice cream, but they had a crowd late in the afternoon when it was 95 degrees.
Nice Willys
Frantic Four fueler was famous - Weekly, Reverio, Fox and Holding.
Need a shirt from the old days?
Don't remember this one of the floopy's.
Costa and Stewart
Twin carburated Chevy's
Burkholder Brothers fuel altered.
Old Master of Ed Pink.
Weiss and Larkin top fueler
Rear view of the W - L car
Western Mfg fueler
George Boltoff gas dragster
Magicar
Wild 34 Ford
Hey mom, I found a car I like!
Nice
It's OK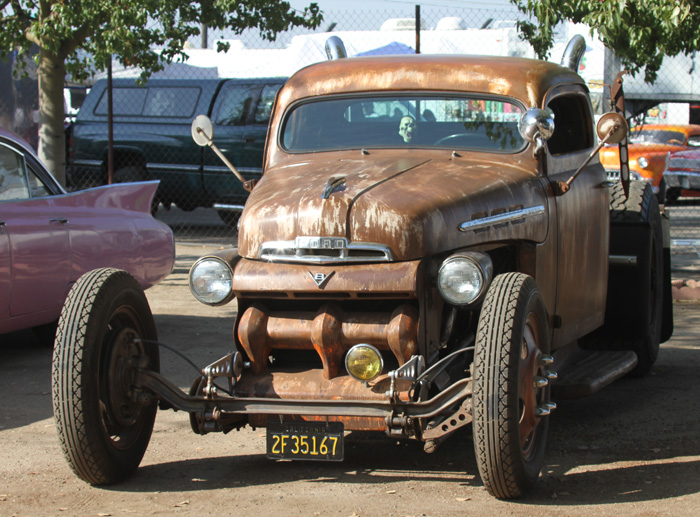 Not nice
34 Convertable
Blown 34 Ford.
Hemi powered roadster.
Nice 32 or so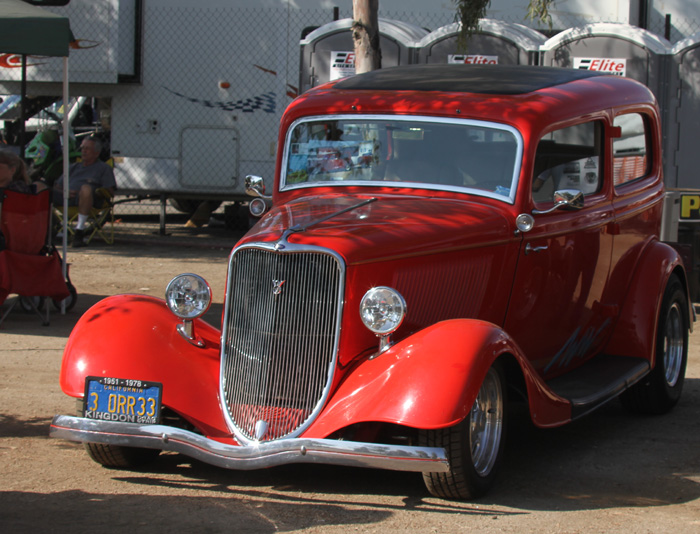 In black it would be Elliott Ness's car?
An yet to be finished roadster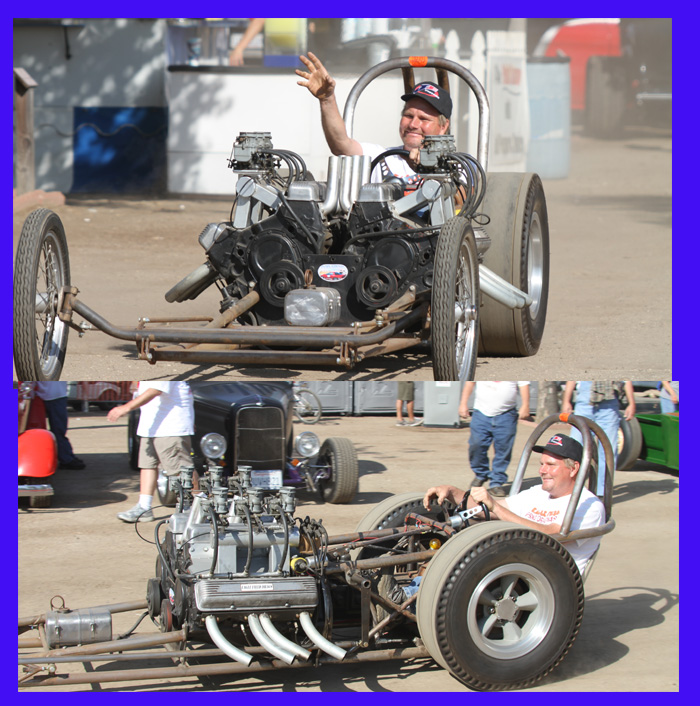 An old twin dragster
Is that white enough?
Silver one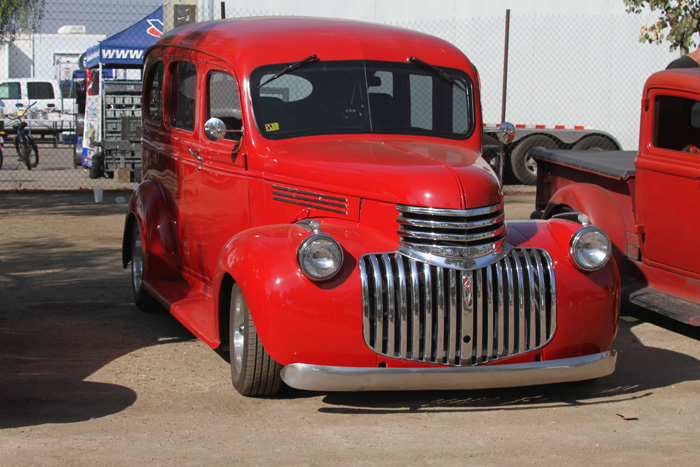 An old panel truck
Pretty nice little truck
interesting
White rod
Little red rod
Orange Hemi powered
Kid rod
All kinds of shopping available as this couple zones in on.
Rat Fink stuff still around
Might be a 66 or 67 Vette?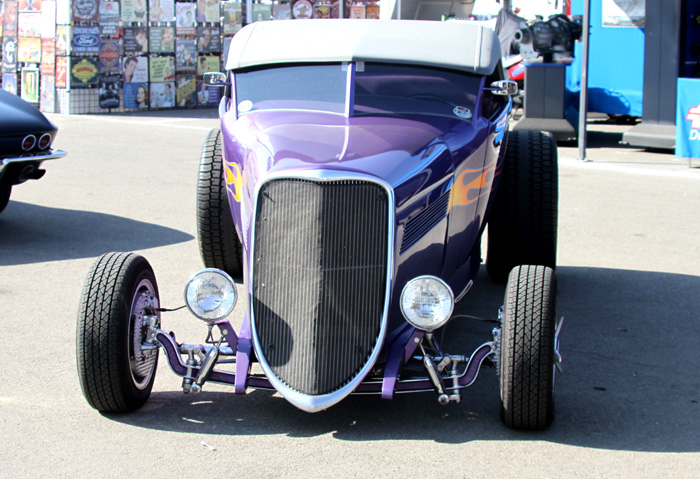 Now that's a rod I would like!!!
Looks incomplete, but it's not.
This car comes to Perris and is loud!
Mooneyes booth.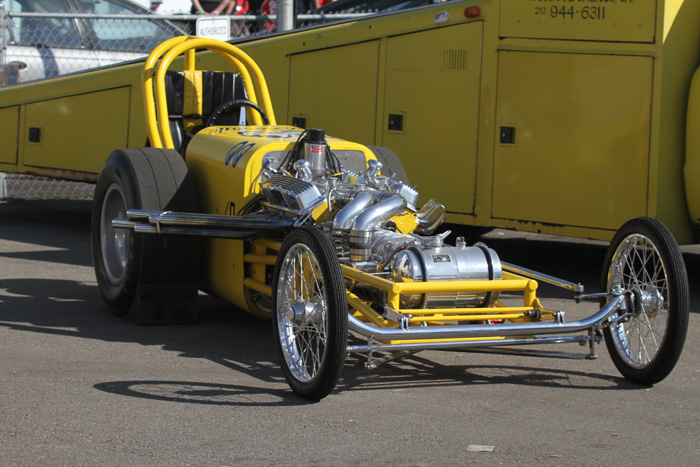 Mooneyes dragster. They made a model kit of this one
Moon equipted?
An old Dragmaster chassied car with an also old NHRA Safari car of the day.
Merciless Mouse!
Cars lined up to fire and run.
Nice oldie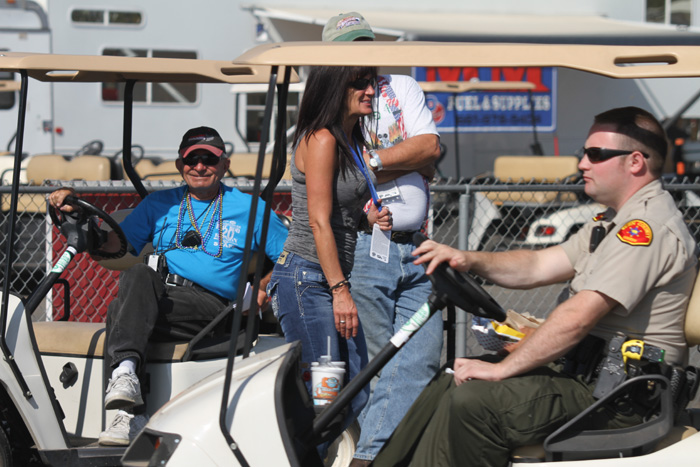 Why is the guy on the left smiling so big?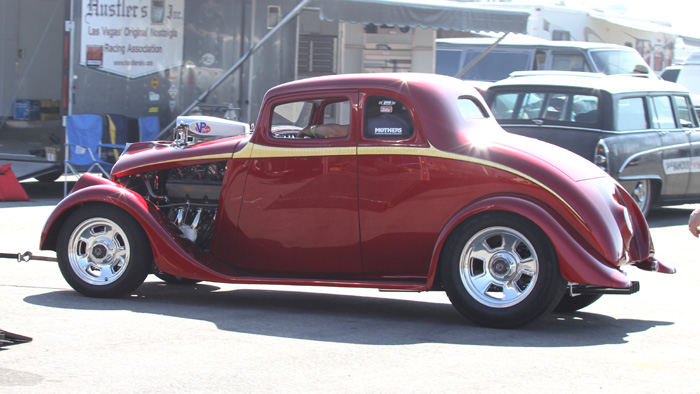 Willys gasser
Hrd to turn these long wheelbase cars around by hand!
Flopper coming back from a run.
That's a revelation?
Smooth looking front motored oldie/but newie.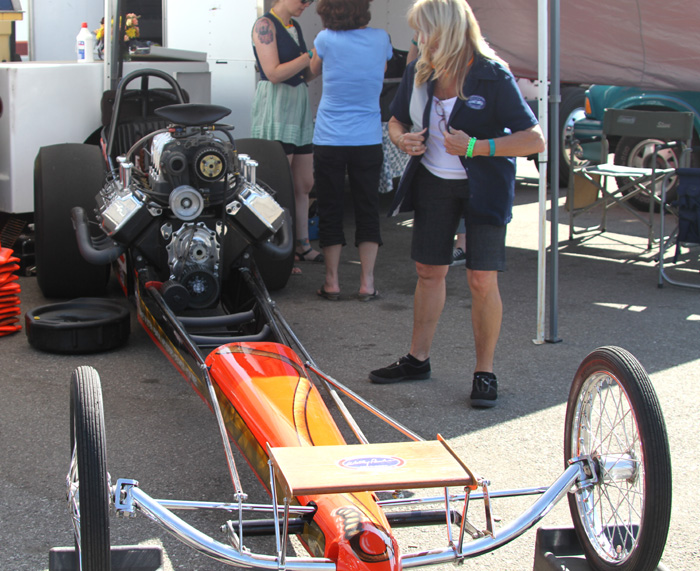 Nice
Shirley "don't call me Cha Cha" Muldowney!
Fireside Inn roadster/dragster driven by Larry Dixon I think.
A modified roadster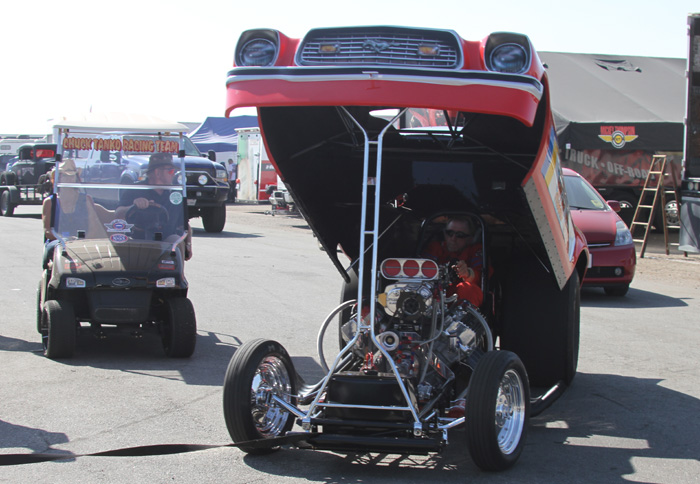 Another flopper coming in from a run.
He's going back to his pit area.
Another AA/Fueler
A blown chevy dragster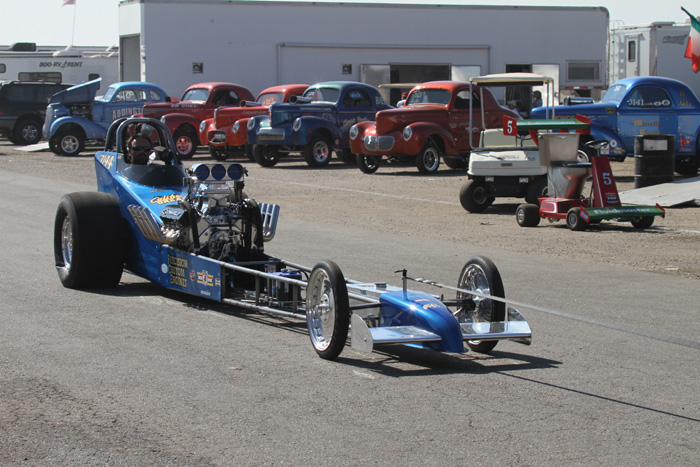 A Willys backdrop for a pretty blue dragster
Another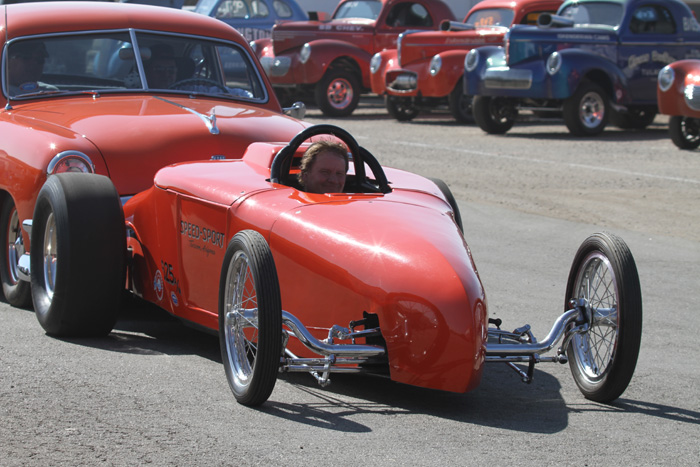 The world famous Speed Sport Roadster. You have to hear this motor, it's outrageous!
This one looks just like the famous Stone Woods and Cook AA/F gasser! It's not though! Part of the Geezer Gassers!
Another modified roadster of speed!
This would make a great street rod car!
More gassers and they all look sharp!
Another nice one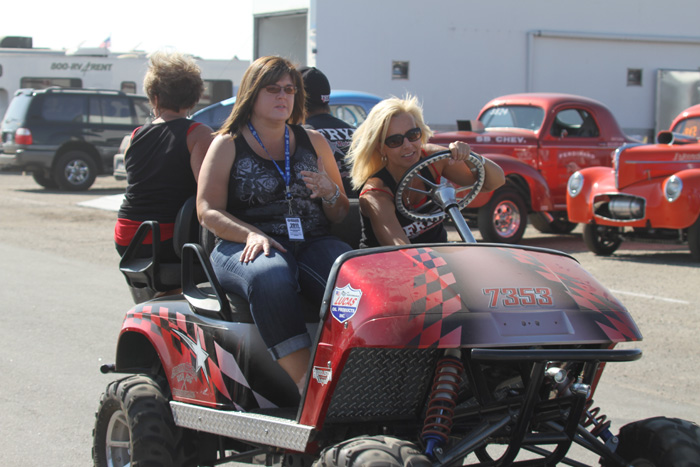 Everyone had a cart but me?????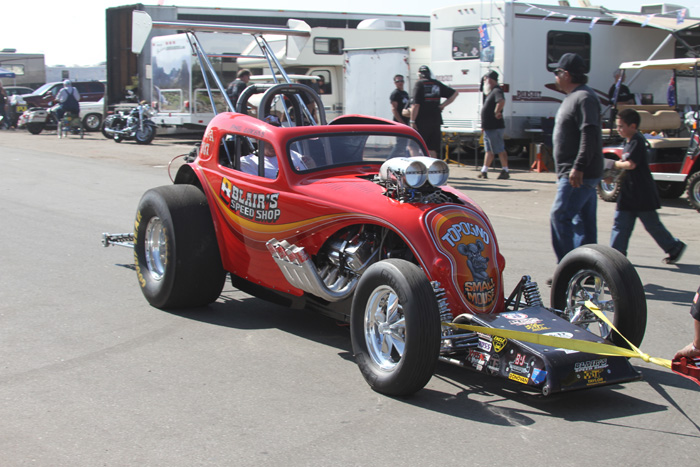 AA/Fuel Altereds were the most outstanding cars of their time because you never knew when they would go straight or not so straight.
There were a million of these injected Jr fuelers around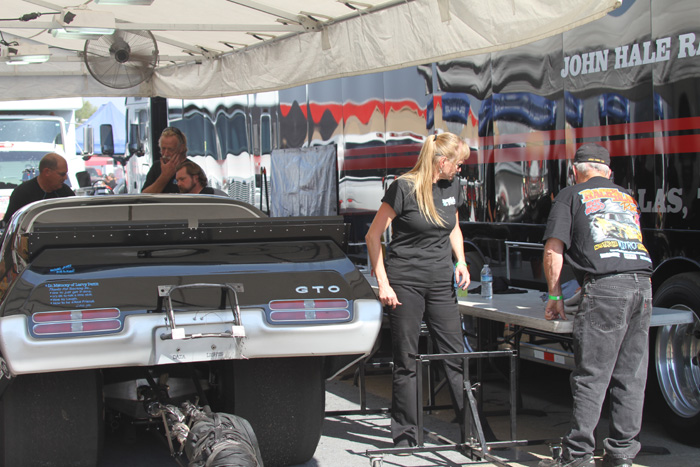 Hand me the whatchamacallit!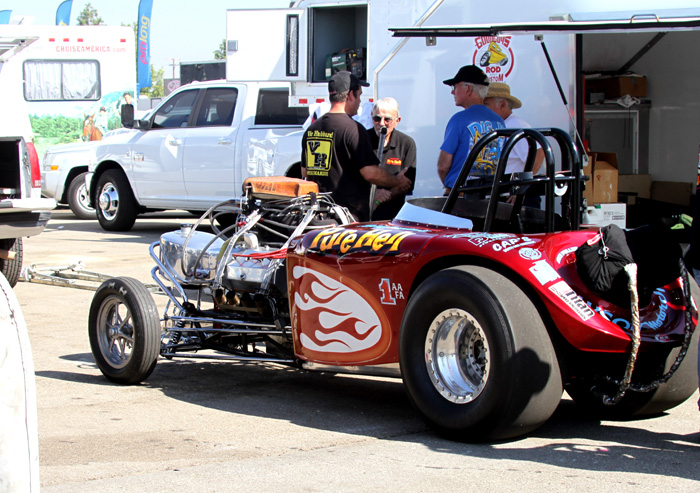 This little Pure Hell Fuel Altered live up to it's name. He even ran AA/fuelers straight up and beat them sometimes. It was quick and fast! It is one of my two favorite AA/fuel altereds.
The High Speed Motorsports AA/Fueler getting ready for another run. Walt Stevens, NHRA Hall of Fame top fuel driver, is part of this team. He is also a sponsor of Josh Ford's sprint car.
The side of the trailer has some pretty neat graphics.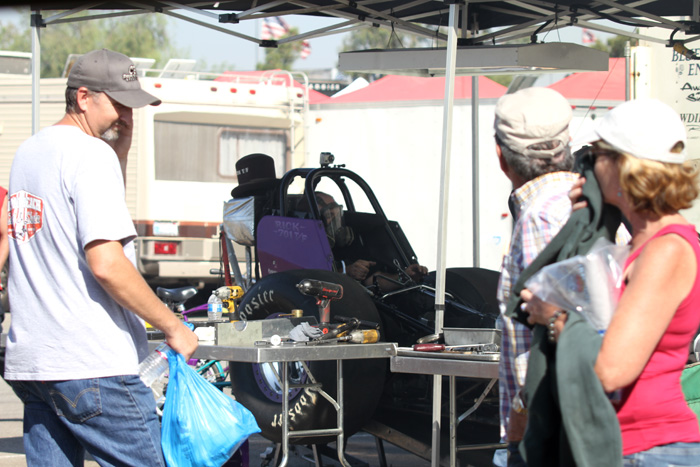 Often in the pits they fire up the fuelers to make sure everything is back in place. SO near is the place to be to get the full effect of a loud nitro burning monster. The lady on the right is covering up because of it.
Another fuel altered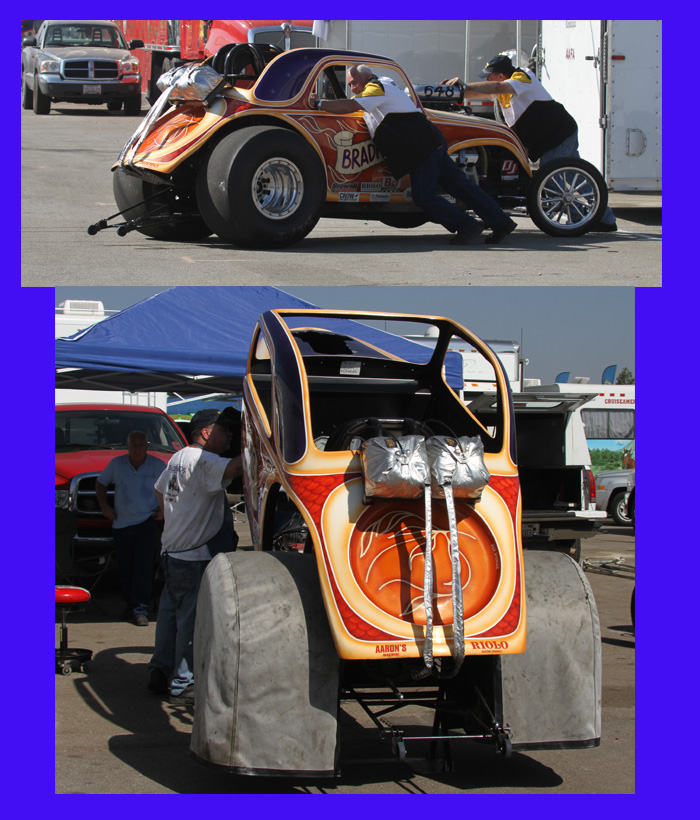 Bradford's AA/FA
Rat Rod???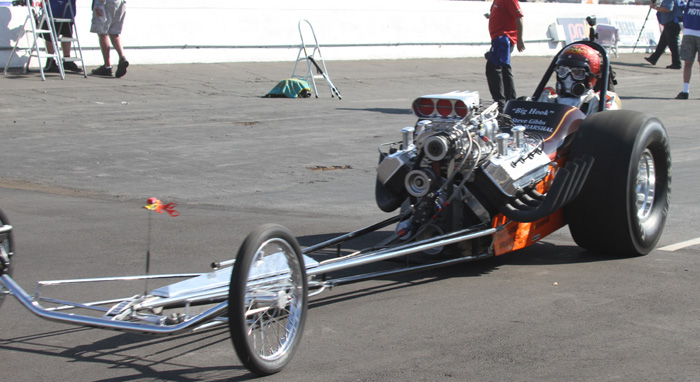 firing up and ready to go!
Nice looking car for me.
Funny car
War Eagle
Yes, this is my other favorite AA/FA the WInged Express!
Here's the Vette I saw on the way in and he's about to make another run.
The end!