The day starts with the Legends of Ascot event in a building next to the horse betting building. If you wern't there, too bad, it was very memorable!
The tables getting decorated means the guests are coming.
The Agajanian Brothers Chris, Cary and JC Jr.
Big juicy strawberries came from the Josh Ford racing team.
The event t-shirt was popular.
Julie Shiosaki and Shelley Ostling hold up a sign that say L - Z for check in alpabetically.
Bobby and Wendy Michnowicz have one that you can see!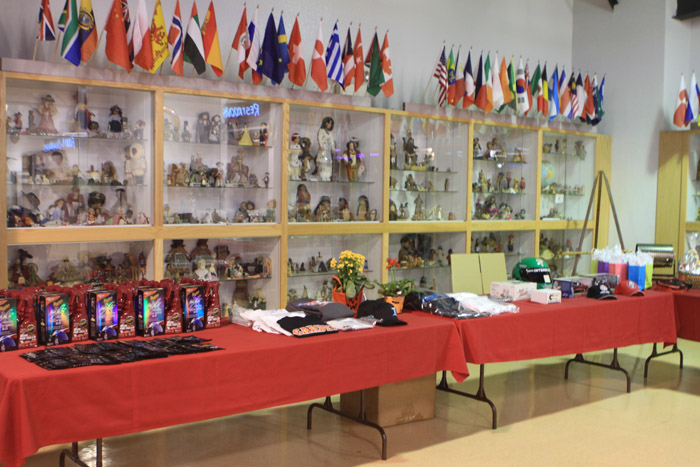 The raffle items up for winning are on the table.
Here is more raffle items.
The WRA is arriving and setting up for display. Later, they wuld go get on the dirt track to show off for the fans.
Some of the old cars were just amazing.
Another nice oldie.
One more
A Don Edmunds built car, one of many, was very interesting, even to me. He was there and when me the dummy ask him a question, he said to read the billboard setting next to the car. How flattering!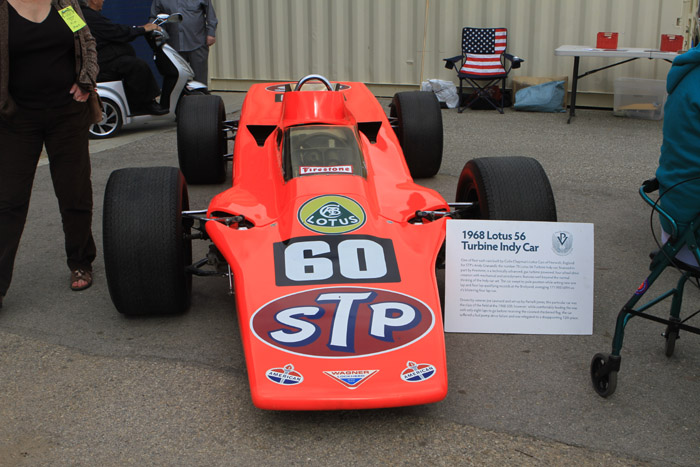 An Indy car.
What a beauty.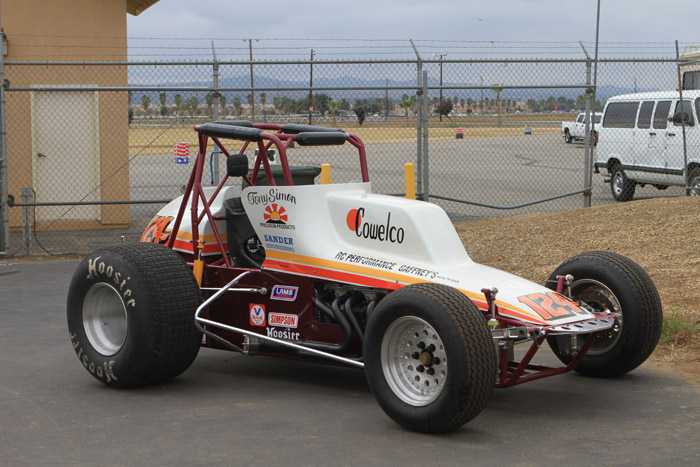 Tony Simon drove this one, and many more.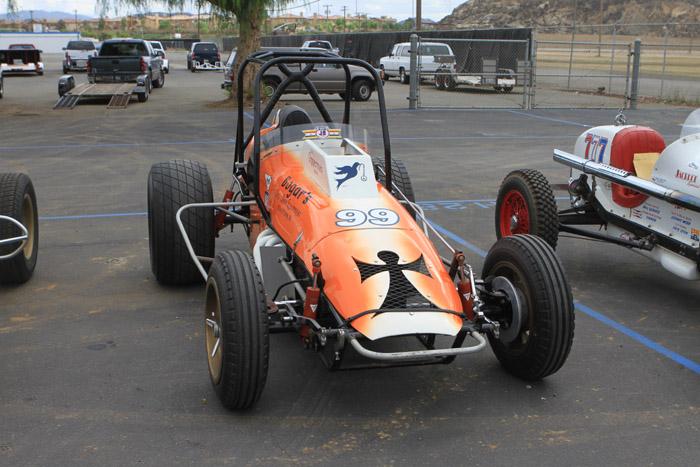 Once driven by Jan Opperman.
It's for sale.
A winner.
A Lee Leonard car last driven by Bobby Michnowicz maybe???
Another nice one.
A small one.
Another sprinter.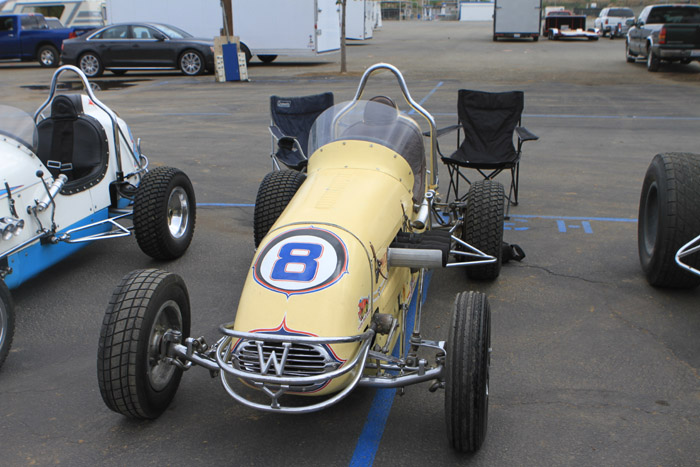 And another
A pretty full bodied car.
Ken Hillberg joins Don Argo and his Grandaughter Jessica.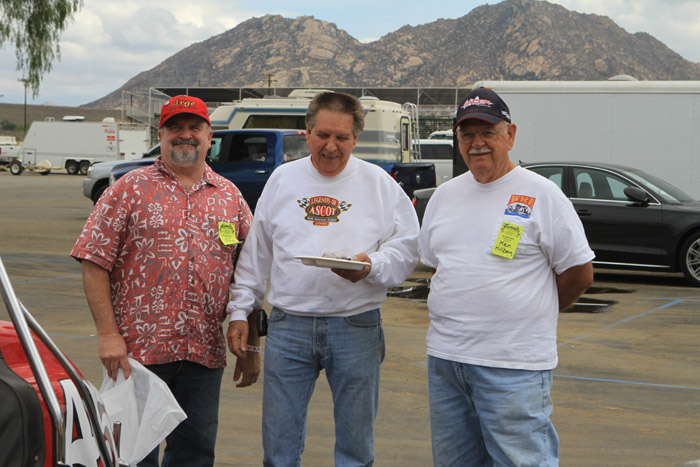 Catfish John with Ken Hillberg and Don Argo.
More good ones.
Miestro's pretty one
The 55 SR always shows up.
Very nice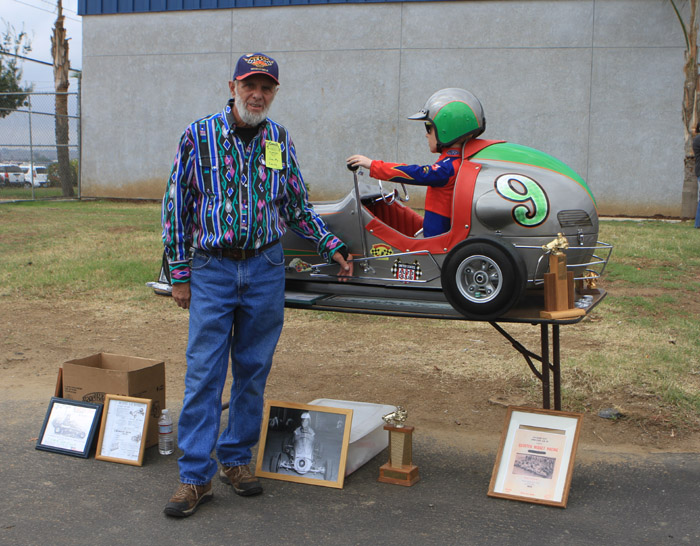 Smitty has Elmer Fudd in his little car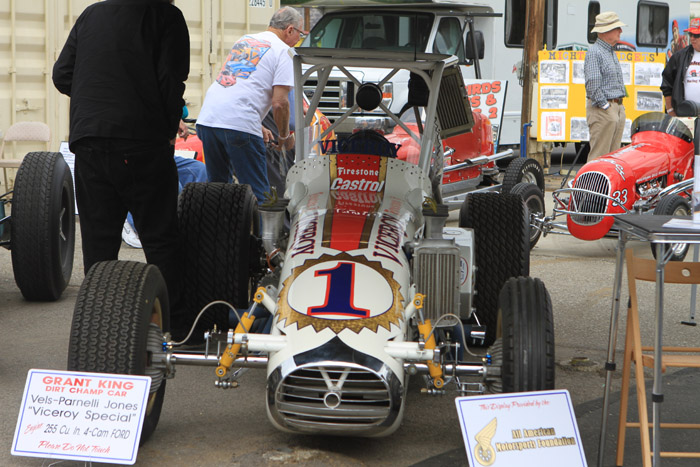 Grant King car
A nice red
An old Watson car
Joe Hunt car
More good ones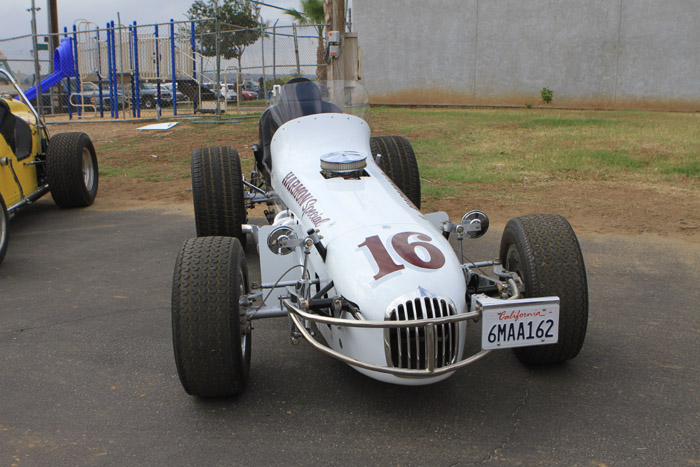 It might be street legal.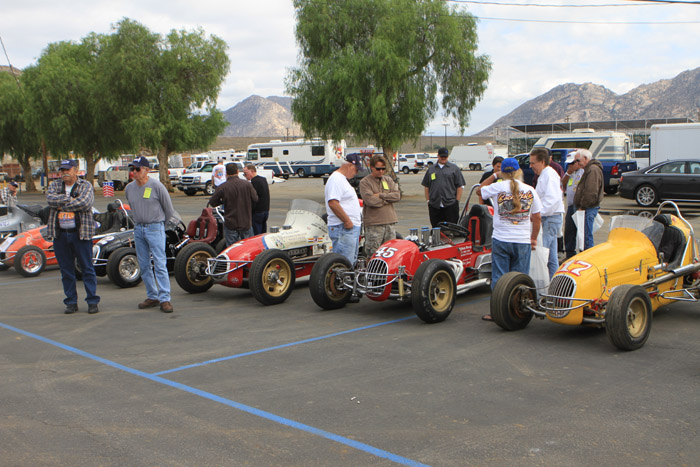 They line up nice
Parnelli Jones signs the helmet that went for $400.
Evelyn Pratt and Lois Ward. Evelyn was one of the honoree's.
Cary Agajanian talks with the crowd while brother JC Jr waits his turn.
More from Cary as brother Chris is added and Don Weaver, the legends of Ascot founder.
Chris holt has the mike now.
Jerry Hudon and his dad Ed, a little fuzzy?
Tony Simon
Don Weaver and Parnelli Jones having fun with Chris Holt.
Tony Jones announcing for Jeff????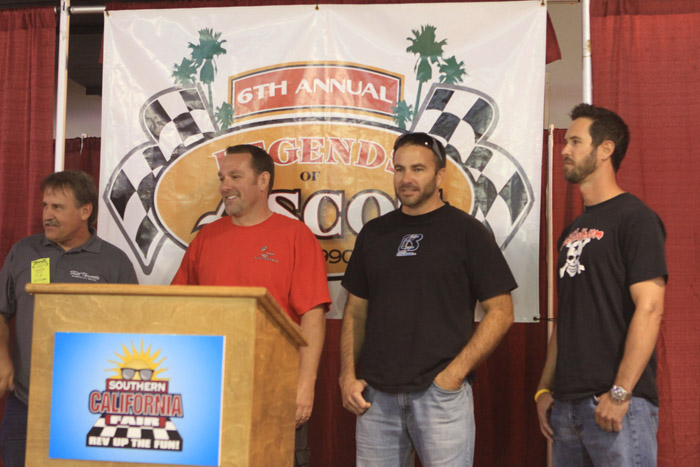 The four horsemen about to sing? Naw, just the match race boys saying hey.
Still hanging around before they go to the pits.
Rip Williams and Cary Agajanian talking with the old Ascot dirt man Rico Hawkes.
That's Parnelli Jones relaxing with his wife.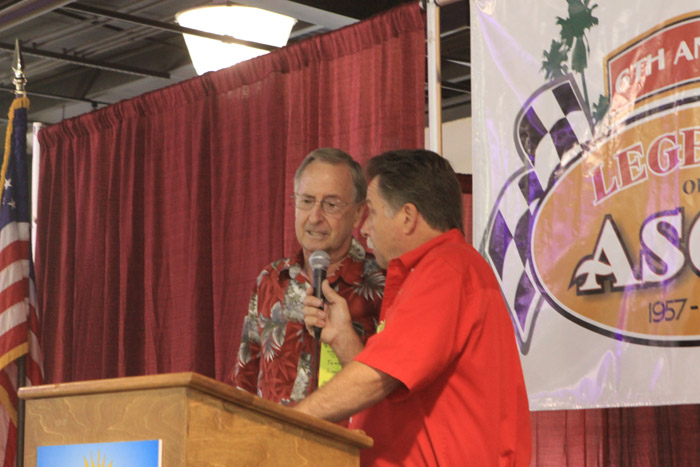 Tony Simon getting hi due after all these years.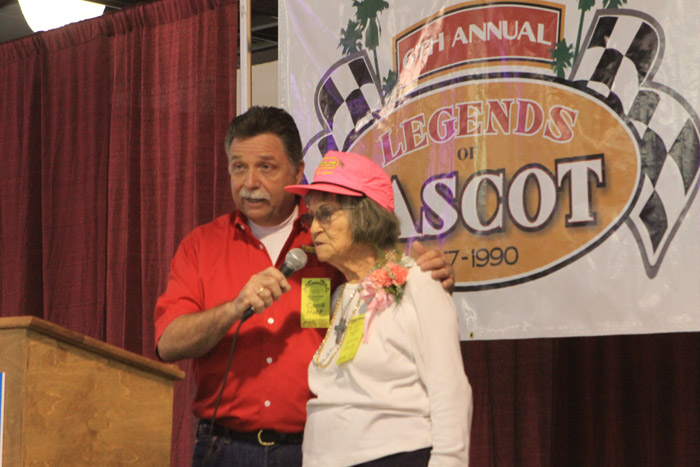 Chris Interviews Evelyn Pratt.
Bob Ream standing on some K-rail. As if he isn't tall enough?
A small graphics change on the Kittle Kar looks good.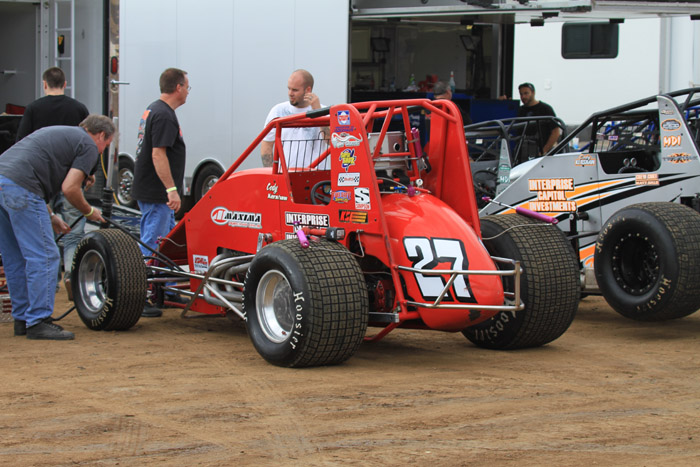 Cody Kershaw
Wes Guetierrez 007 car.
The busy Kittle pit area. Dennis playing with Gary's dog, Sharon and Jeff talking with Shelby and Jimbo looking for work.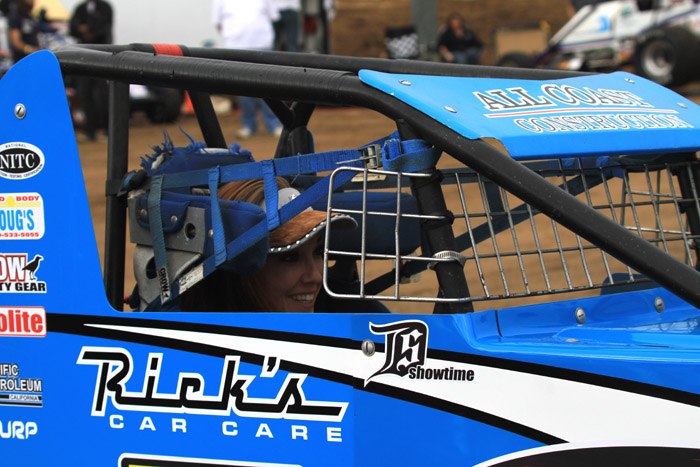 Shelby looks comfortable.
Brian Kittle and his daughter Shelby pose for me.
Just like a woman, talking on the phone. This is John Bluntach's mother Cindy and his girlfriend, who's walking the dog.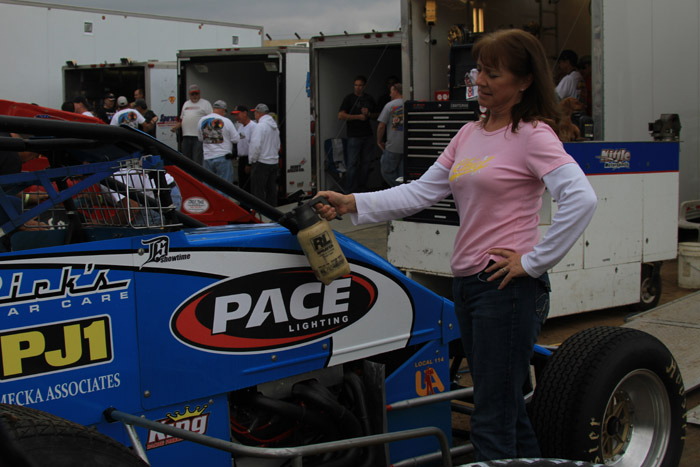 Sharon wanted to see what it was like to work on the Kittle Krew.
Mark Spivey holding court.
Matt Mitchell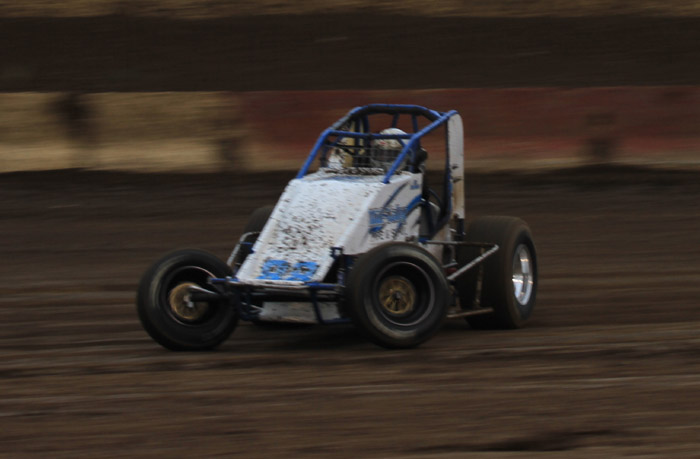 Jace Vanderweerd
Damion Gardner
Tony Jones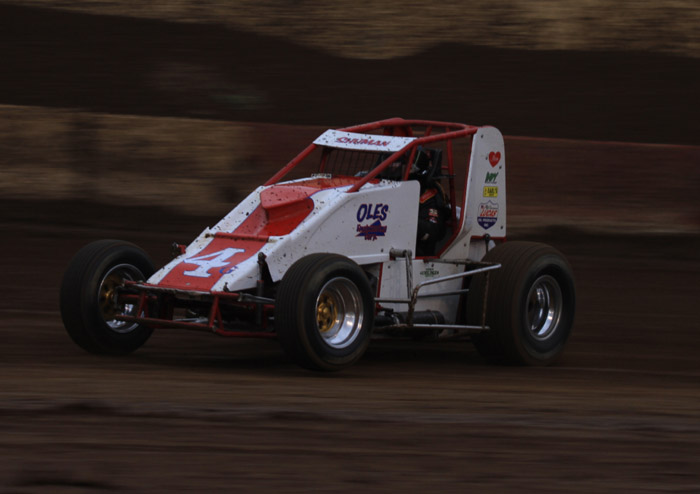 Casey Shuman
Bob Ream wanted a picture of his car? A little muddy, eh?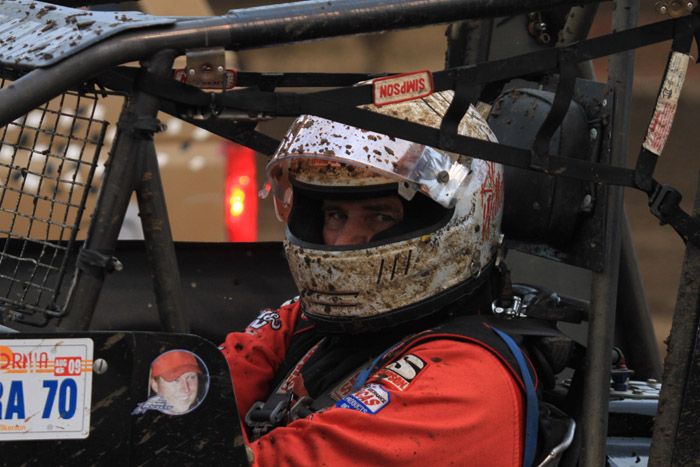 Rip Williams
Danny Sheridan gassin' it up
Shane Cottle
Does this man look lonely? After working all morning at the Legends, he did his normal night routine at the race.
David Cardey
Rickie Gaunt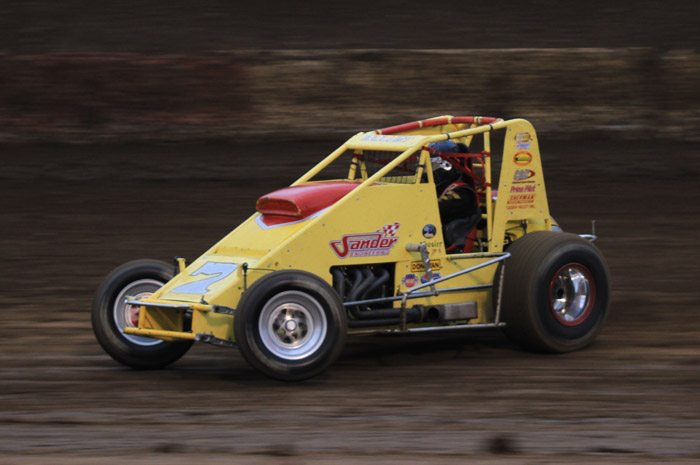 Darren Hagen
Greg Bragg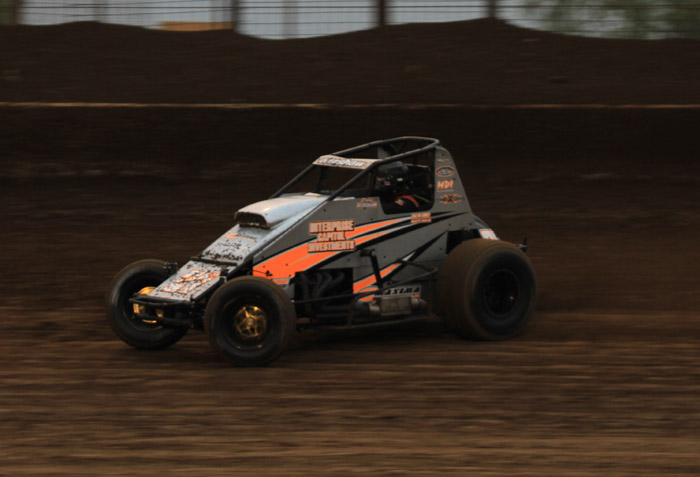 Dakota Kershaw
Brand new rookie from the lightning sprints is John Bluntach. He was 15th in the main.
Cody Williams looking for Smokey the bear.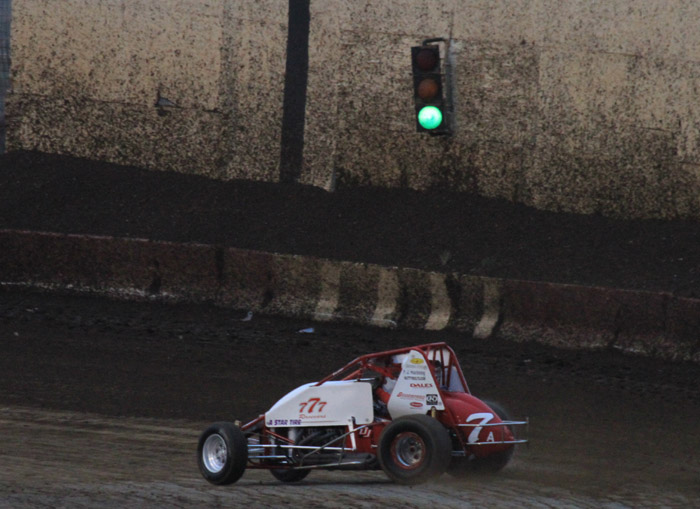 John Aden's only appearance as he was scratched after this qualifying lap.
Wes Guetierrez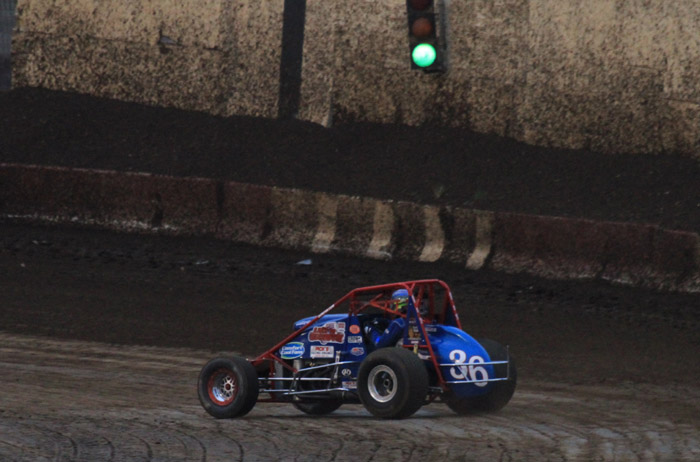 Tom Grunkemeyer
Jace VanderWeerd
Is this high enough for Matt Mitchell?
Matt Mitchell
Tony Jones
Mike Spencer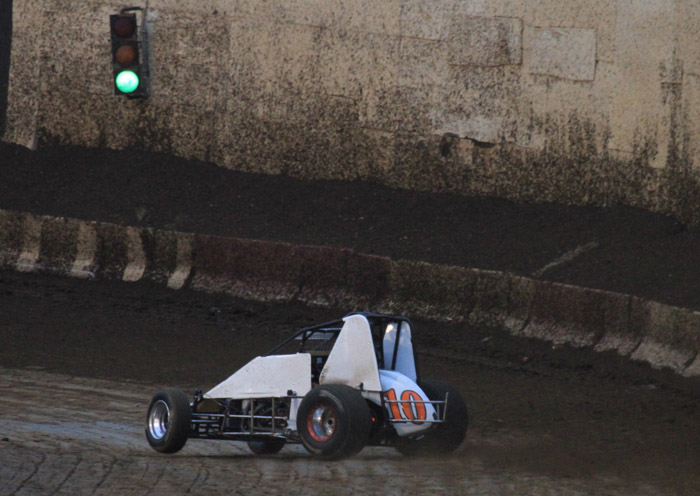 Richard VanderWeerd
Shane Cottle
Danny Sheridan takes the green into turn 3.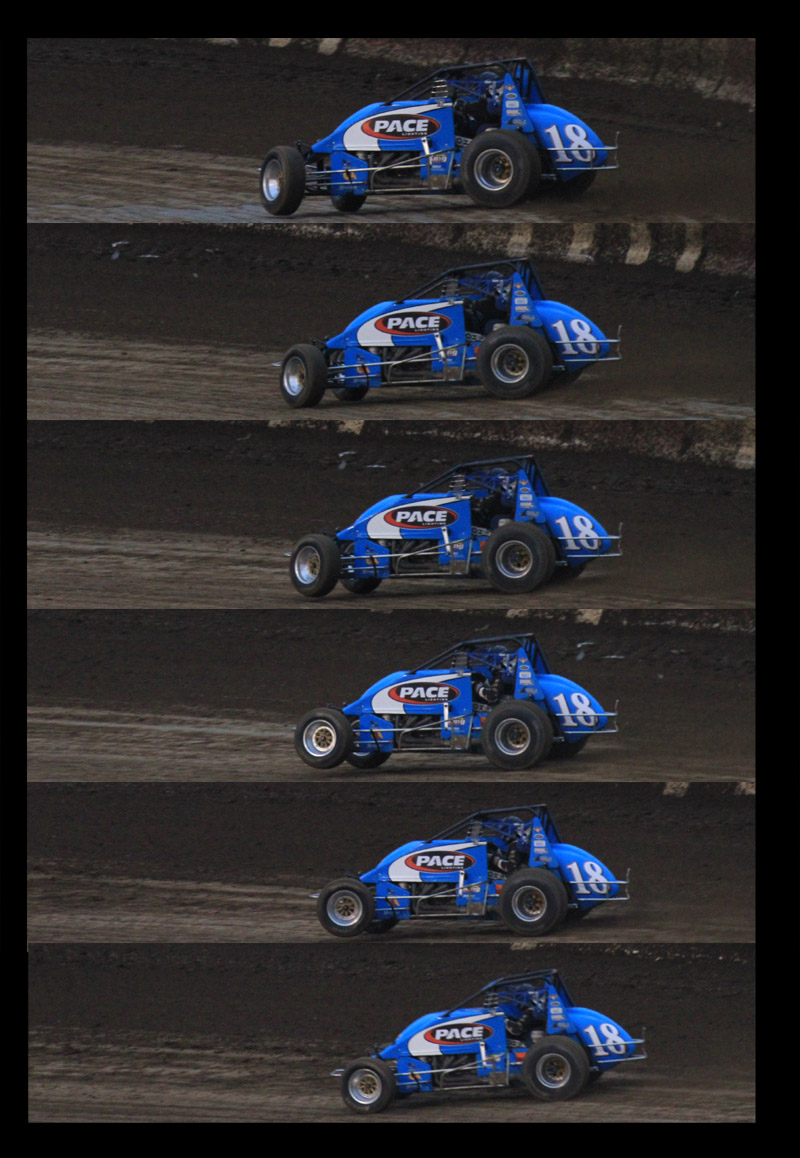 Danny Sheridan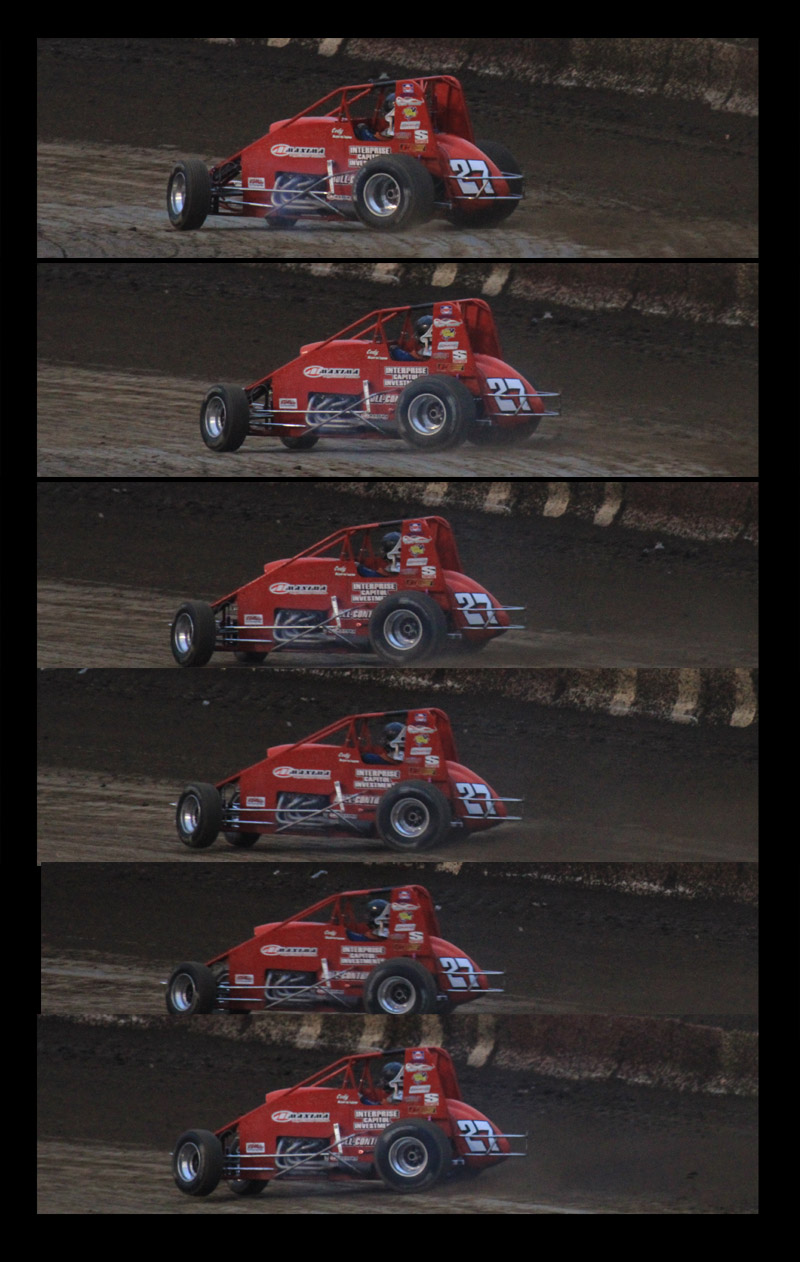 Cody Kershaw
Damion looks like he is driving a 2 wheeler here.
Damion Gardner
Mike Arther and Doug Allen doing their thing at the turn two entrance.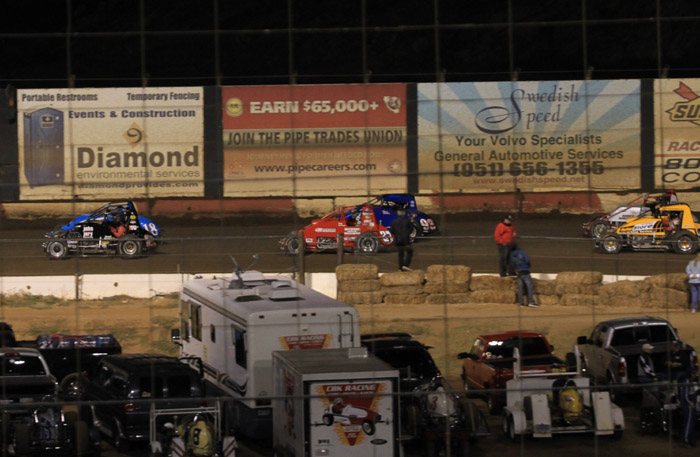 Main event lined up.
Shane Cottle from Indiana in Bob Ream's car
Shane Cottle and Ronnie Gardner
Danny Sheridan leading the main event.
Tony Jones and Marty Hawkins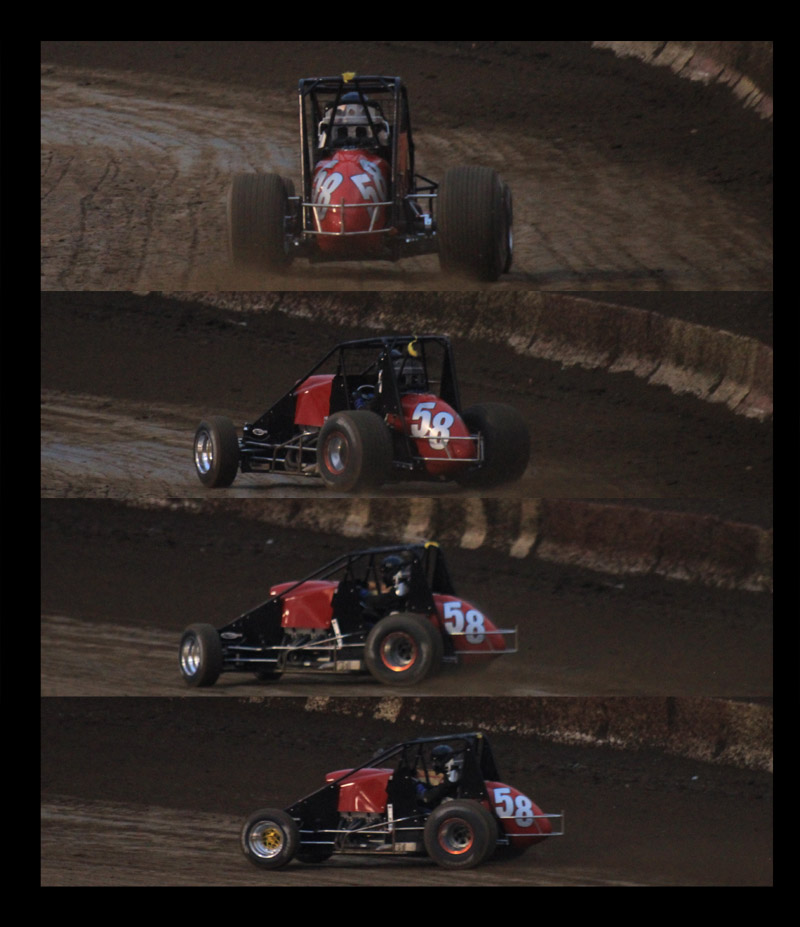 John Bluntach
Austin Williams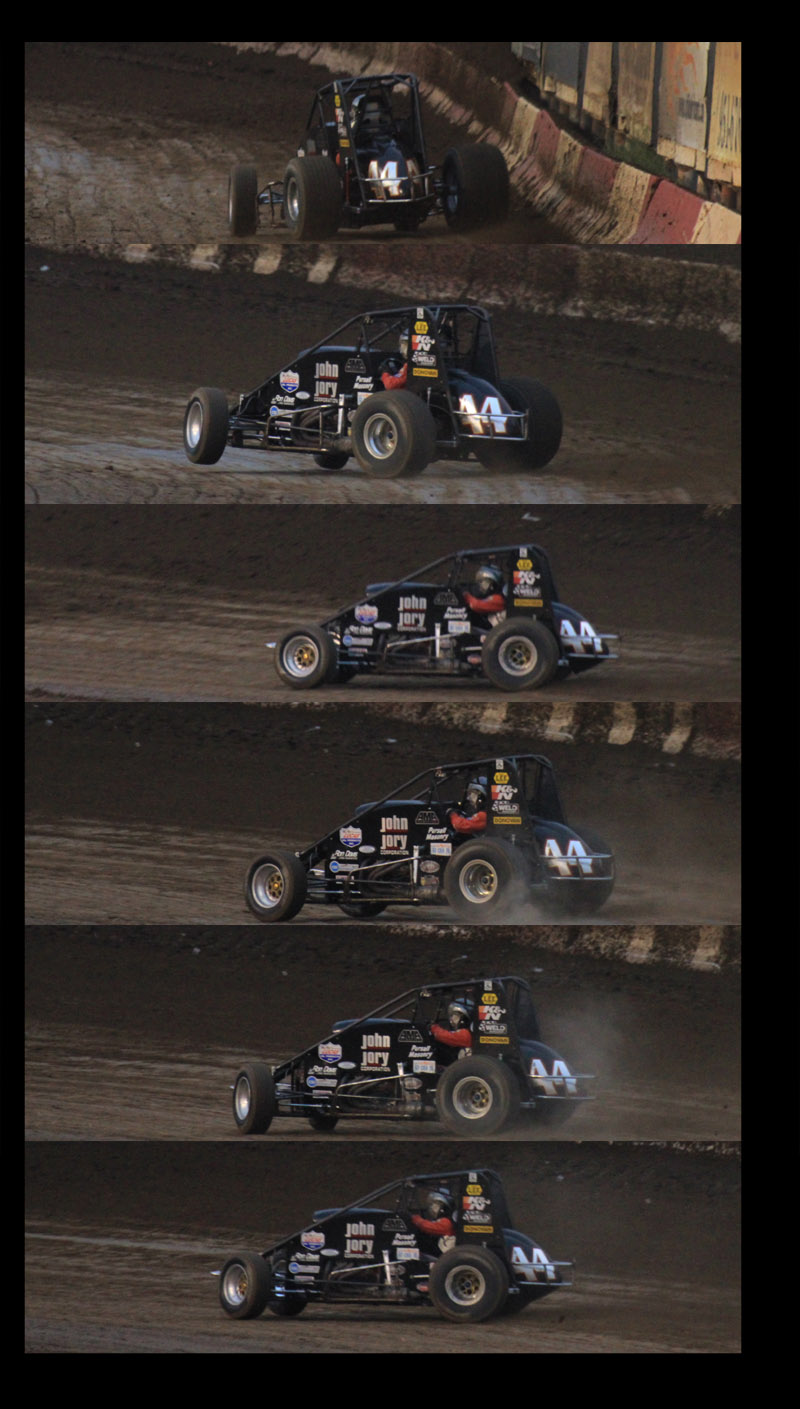 Cody Williams
Greg Bragg
David Cardey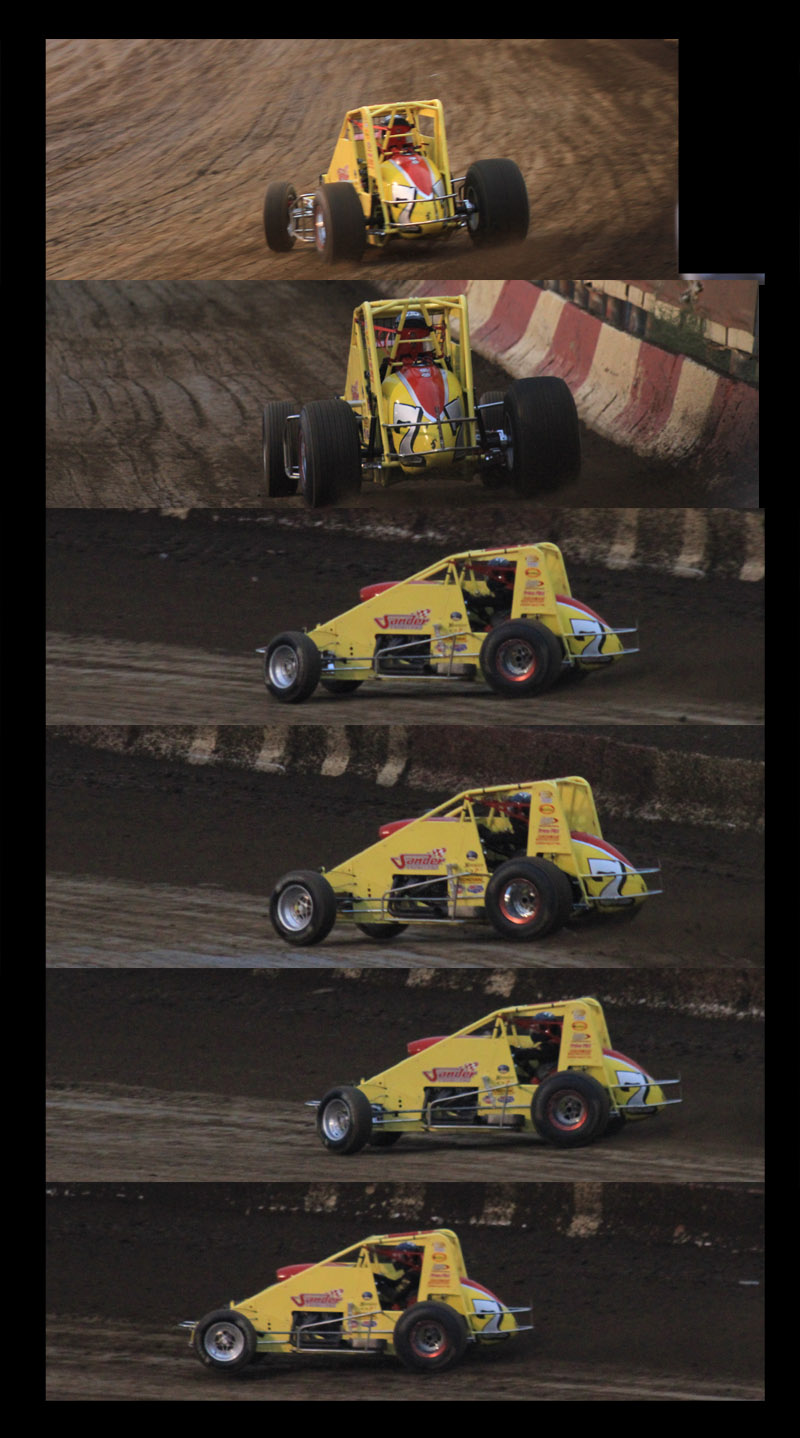 Darren Hagen
Rickie Gaunt
Ronnie Gardner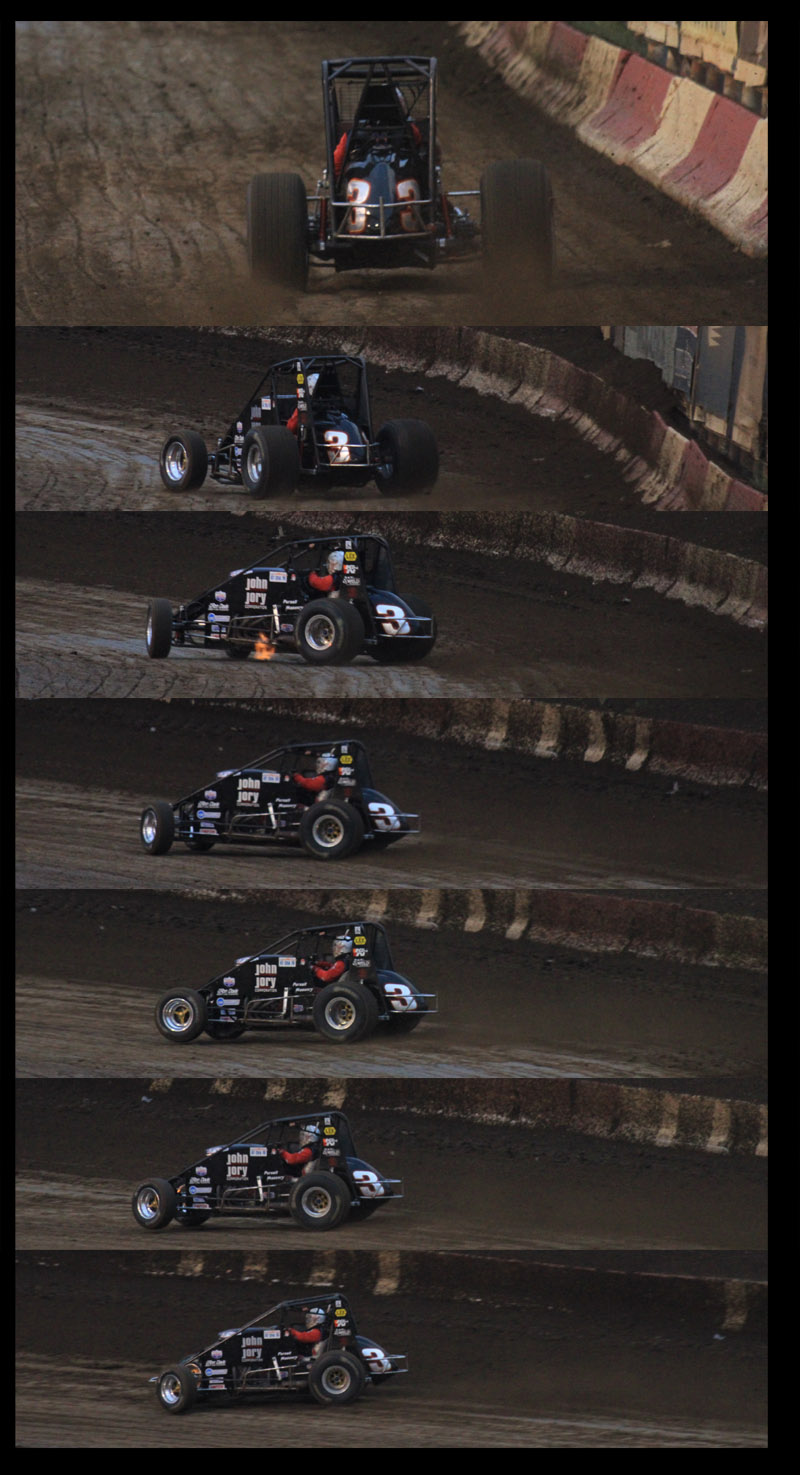 Rip Williams