We'll start with the 911 World Trade Center Exhibit
It was on a flatbed with some of the I beam that was left.
911 Display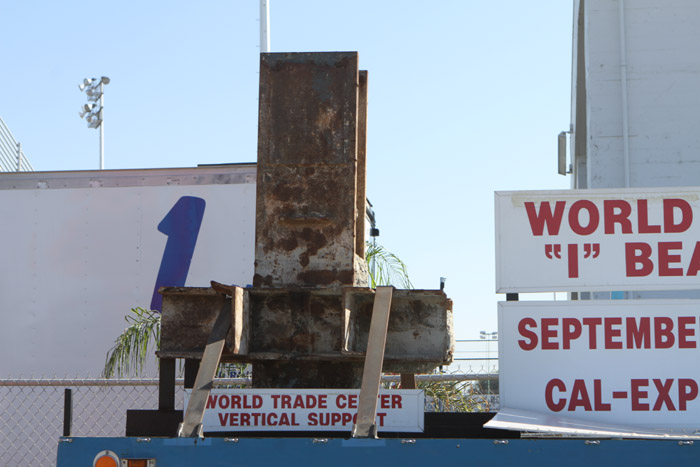 911 Display
911 Display
911 Display
911 Display
911 Display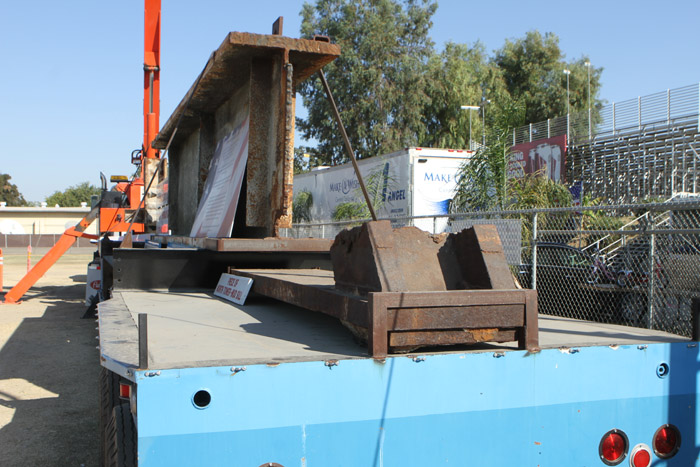 911 Display
911 Display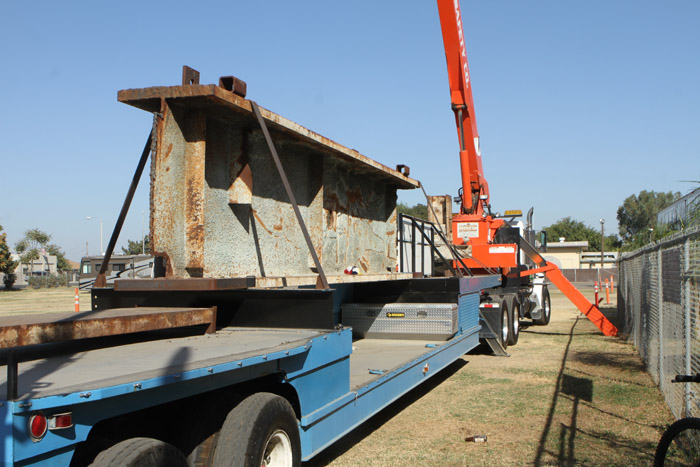 911 Display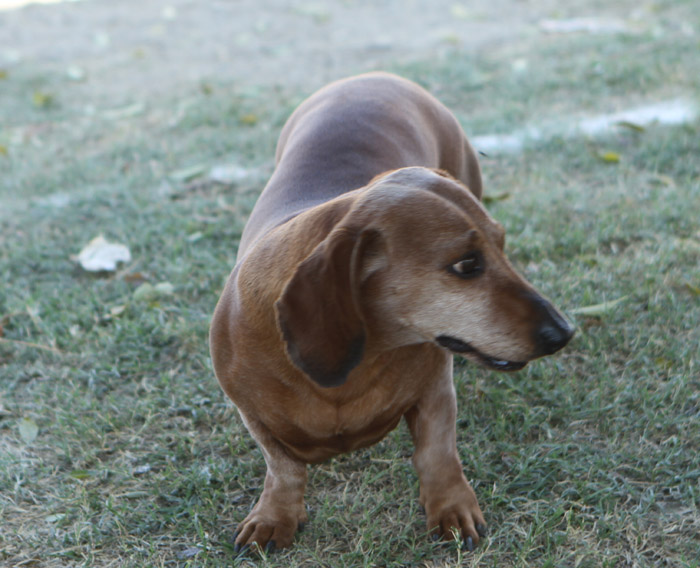 a Doxie at the races
Driver signing the front wing for auction
Johnny and Bobbie getting the aution arranged.
Parking in the shade for Wags
Trophy Dave visiting during the sign in.
Annlee doing her thing
Lining up at the pit booth.
More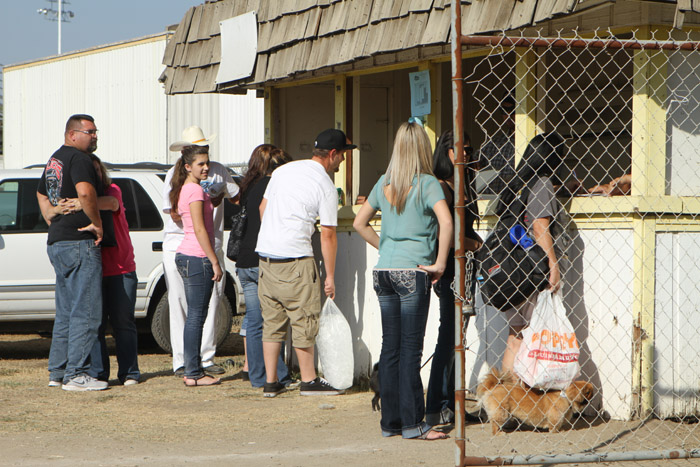 More
Some people write checks for pit passes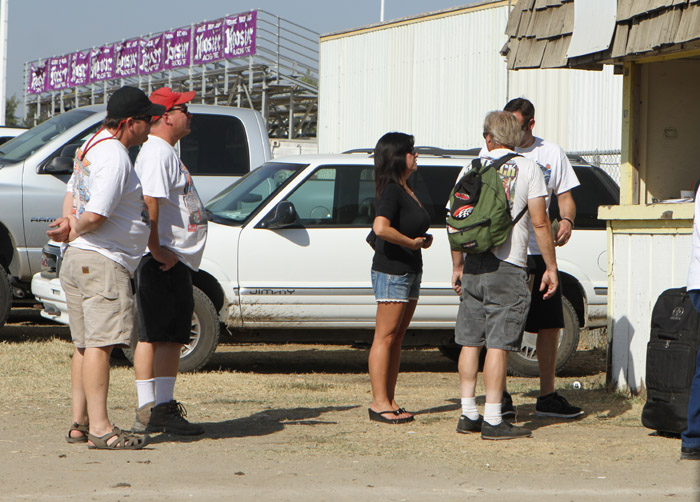 Some pay cash
Busted!
The Kerns family outing biking to the races. Chris and his son Blade up to something?
Trophy Dave talking to a driver
My neck hurts!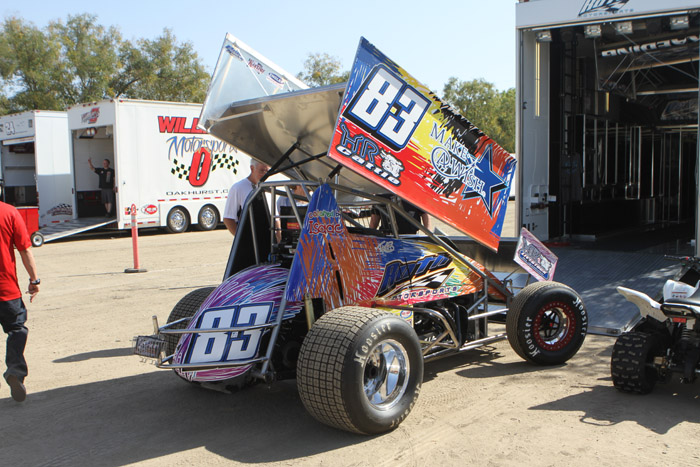 This car was designed by a Make A Wish kid who wanted to paint a sprint car. He colored a sprint car in a coloring book and Peter Murphy duplicated his work on this sprint car driven by Tim Kaeding.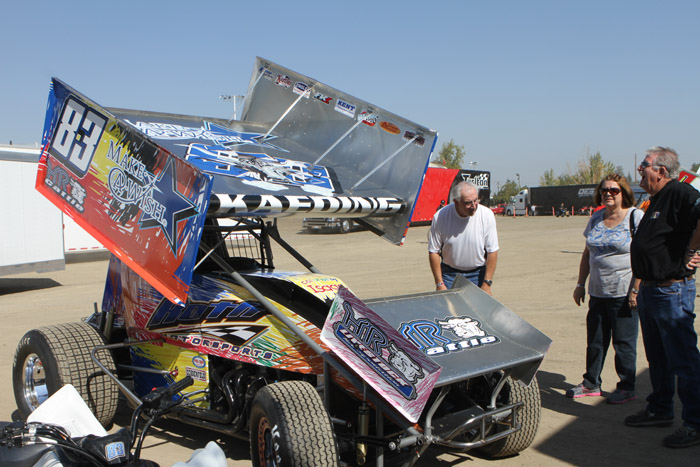 Another shot of the car, it was really neat after you heard the story.
Danny Faria's car getting the changeover from non-wing to winged.
Marilyn selling t-shirts under the EZ-up.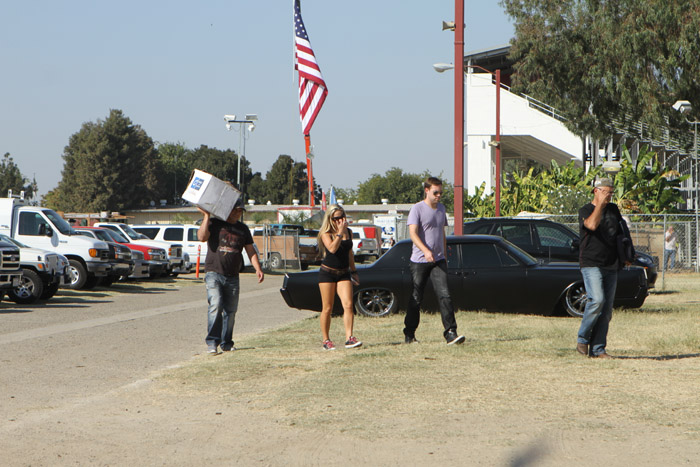 Several things in this photo to see. The grandstands are back behind and the huge American flag is on the 911 display. The black lincoln is non shiny and looking like a mob car.
Chase Johnson's mom!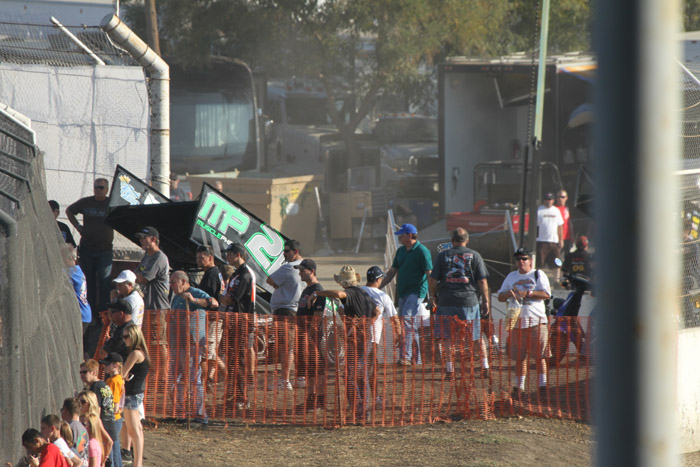 The view of the area where cars go off the track.
Looking past that into the pits.
Trophy Dave on the move
A lady photog doing her thing.
# 41 Dominic Scelzi
# 00
# 51 Craig Kinser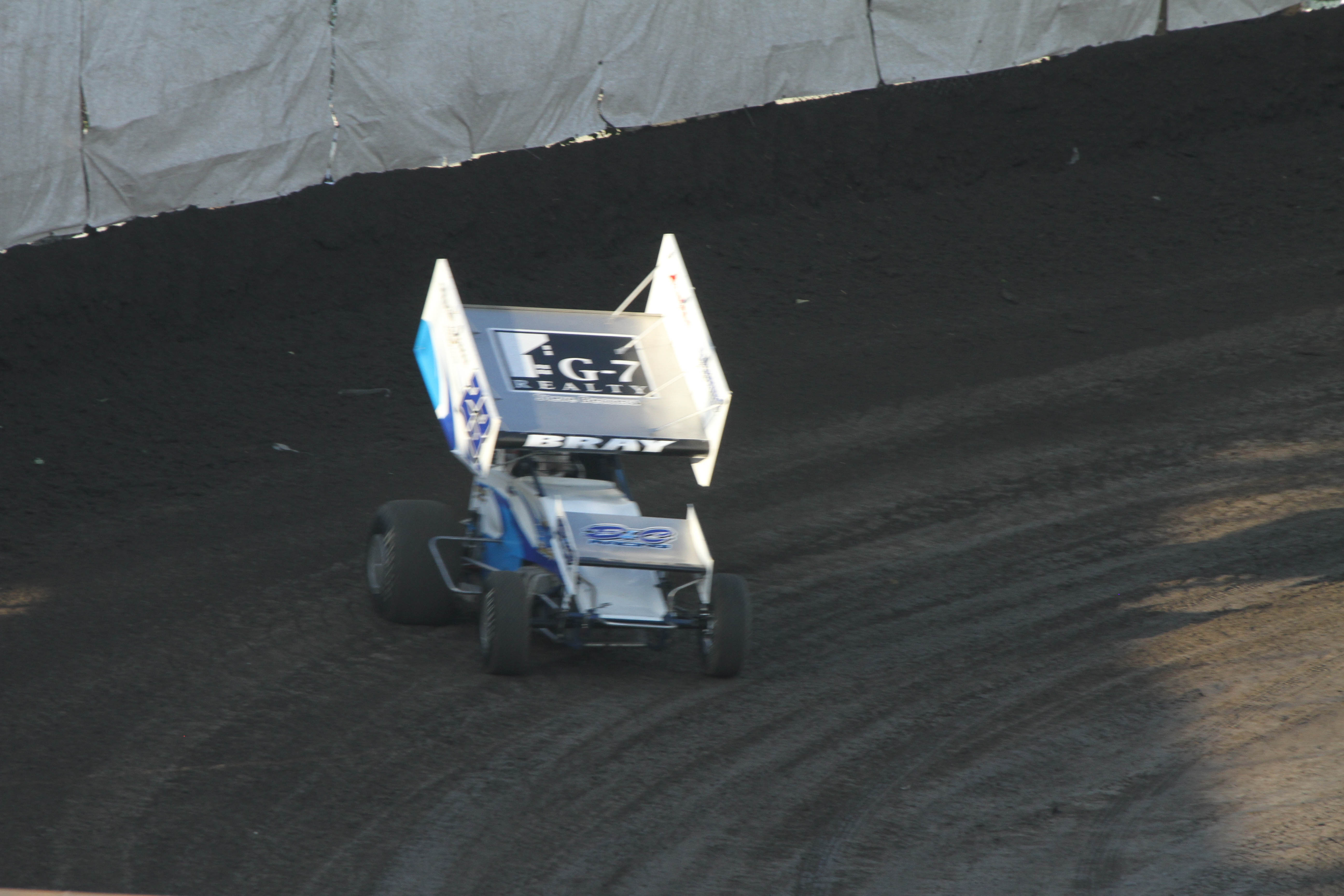 # 3C Stephan Allard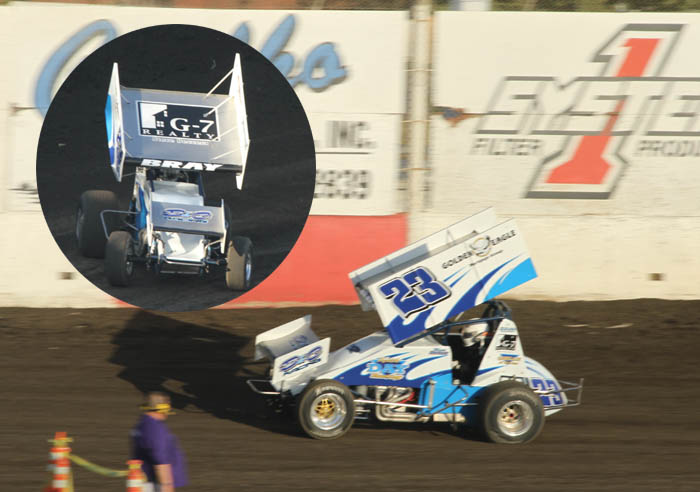 # 23 Thomas Bray
# 7 Steven Kent
# 82J Steven Jaquith
# 9A Steven Dyer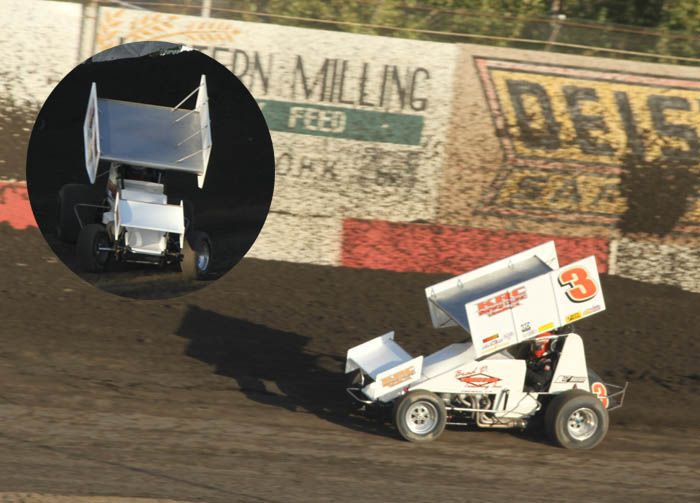 # 3 Craig Stidham
# 83V Darren Clayton
# 29Z Zack Zimmerly
# 14 Paul McMahon
# 31 C Justin Cox
# 57 Billy Butler
# 83 SR Jac Haudenschild
# 4F Mike Faria
# 83 JR Kyle Hirst
# 88 Terry McCarl
# 21M Mike Henry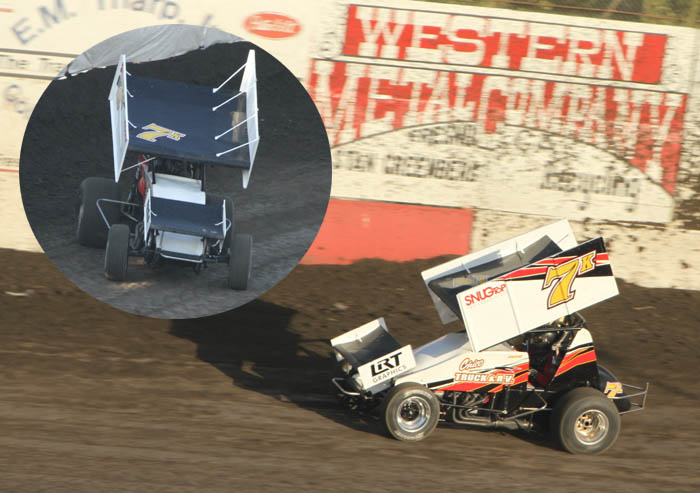 # 7K Kenny Allen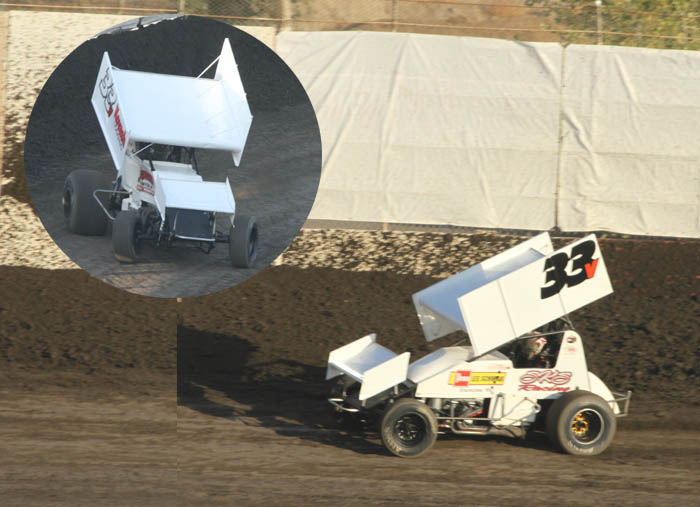 # 33V Henry Van Dam
# 00 Jason statler
# 77N Garrett Netto
# 18 Greg DeCaires
# 79 Heath Duinkerken
# 22 Mason Moore
# 17 Danny Faria
# 35 Sean becker
# 4J Andy Ferris
# 29W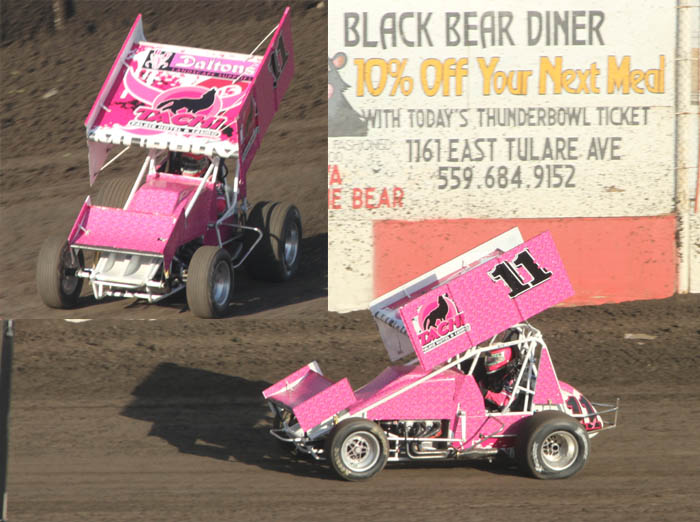 # 11 Peter Murphy
# 88 Jace Vander Weerd
# 22K
# 57 Shane Stewart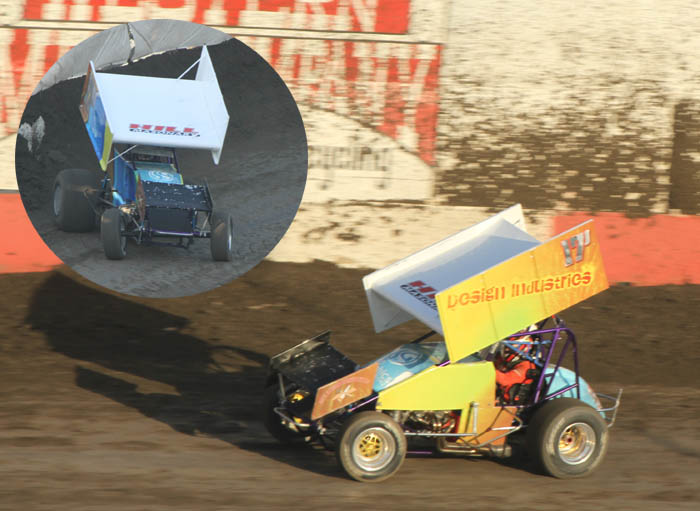 # ??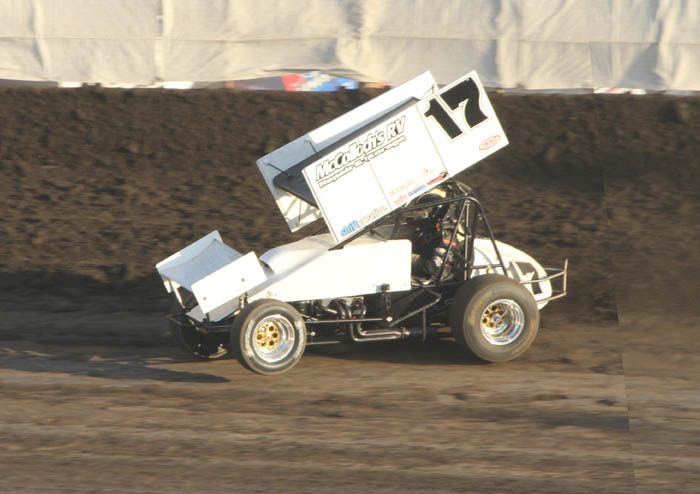 # 17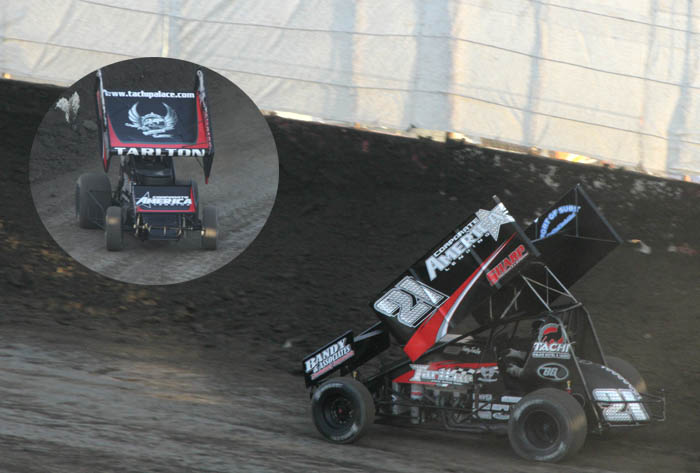 # 21 Tommy Tarlton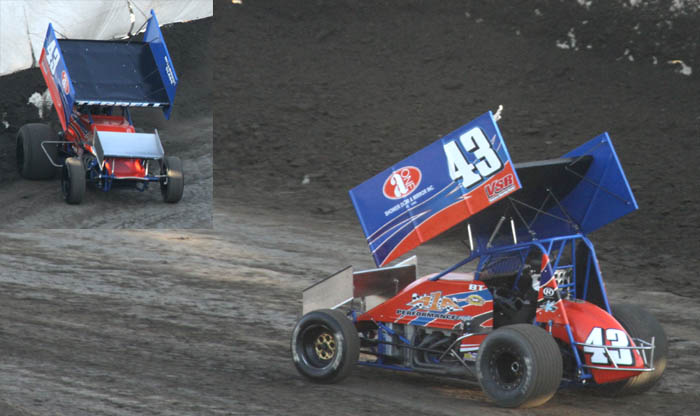 # 43 Bradley Terrell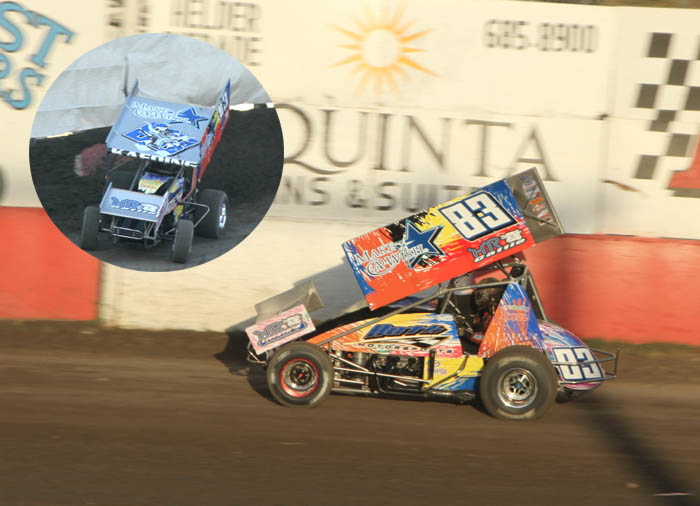 # 83 Tim Kaeding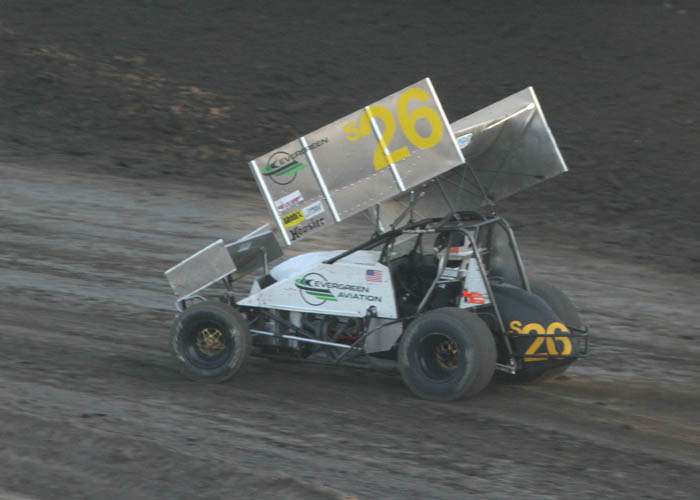 # 26S Sam Wright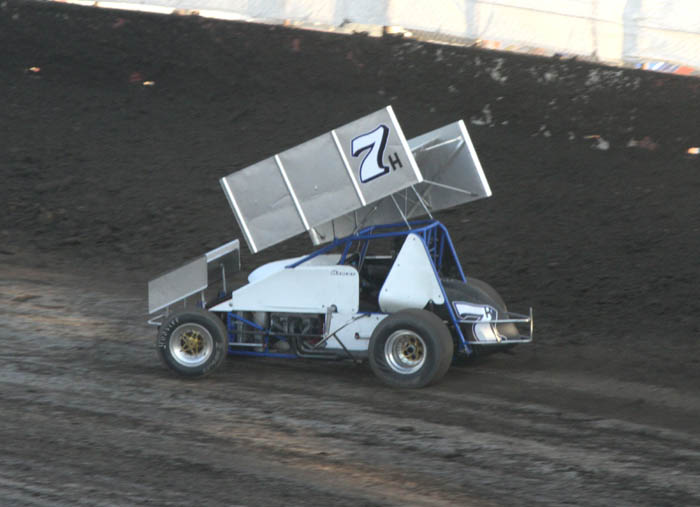 # 7H
# 1 Andy Foresberg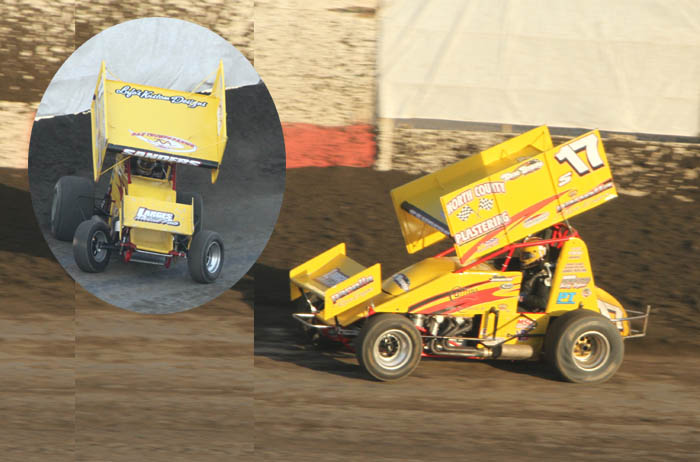 # 17 Nich Mocolloch
# 21X Jason Meyers
# 20J James Sweeney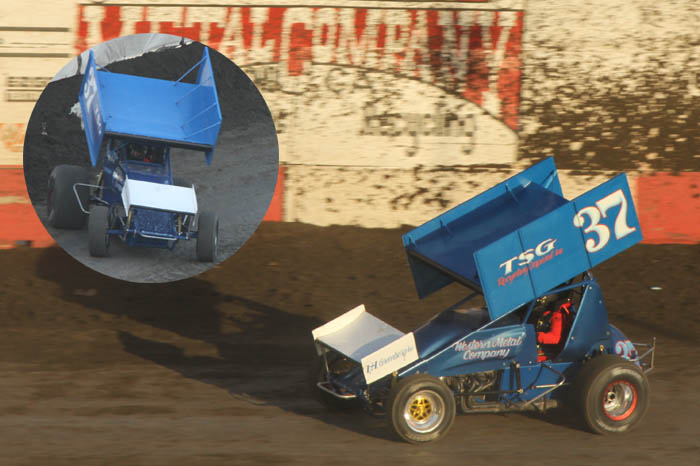 # Kyle Evans
# 37 Conley Scott
# 26 Sam Hafertepe Jr
# 2 Brad Furr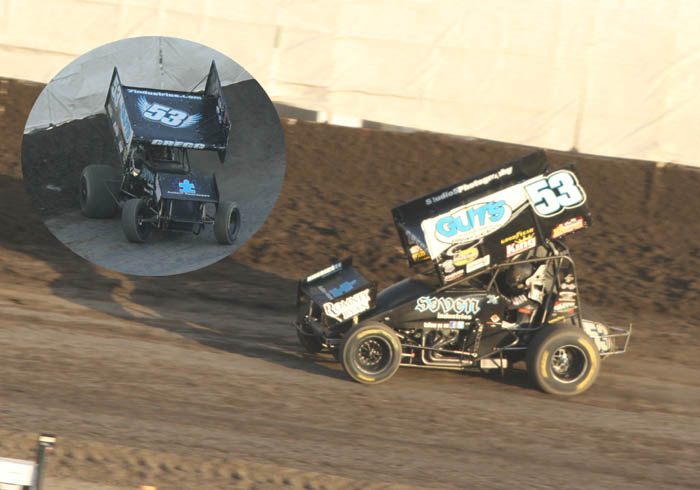 # 53
# 38 Trevor Turnbill
# 55 Trey Starks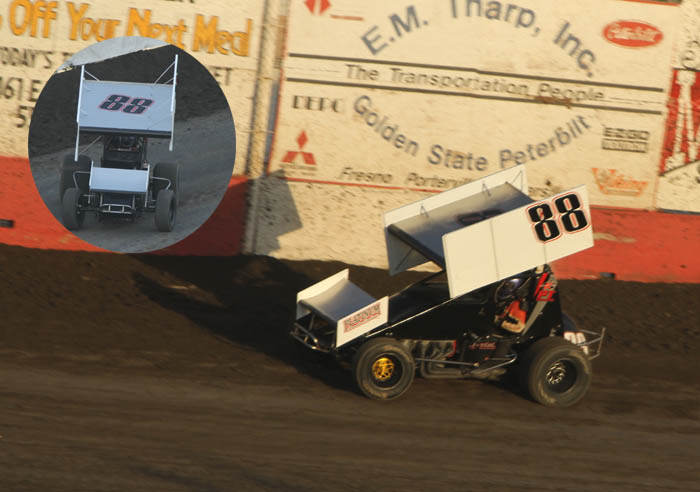 # 88 Koren Shaw
# 24 Chase Johnson
# 19
# 0 Johnathan Allard
# 89 Rico Abreau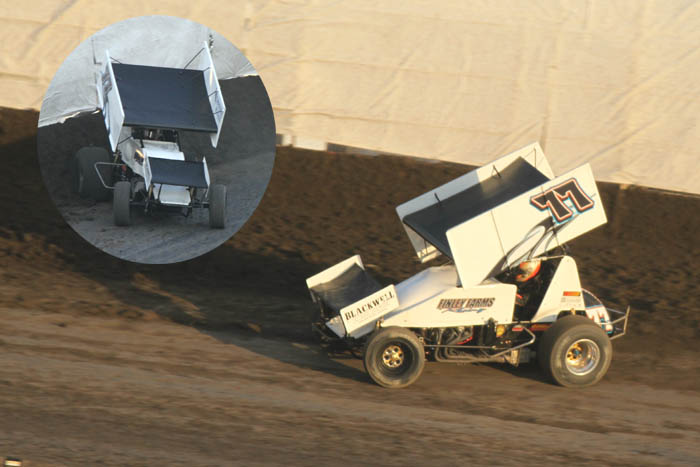 # 77 Kyle Larson
# 11 Roger Crockett
# 33 Evan Suggs
# 33T Jimmy Trulli
# 72 Kurt Nelson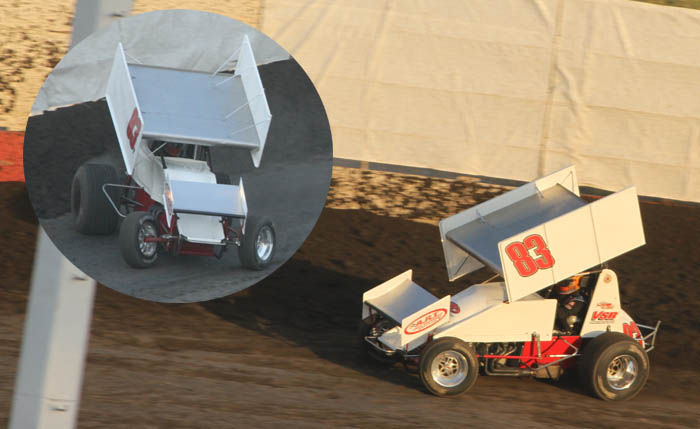 # 83 Darren Pitman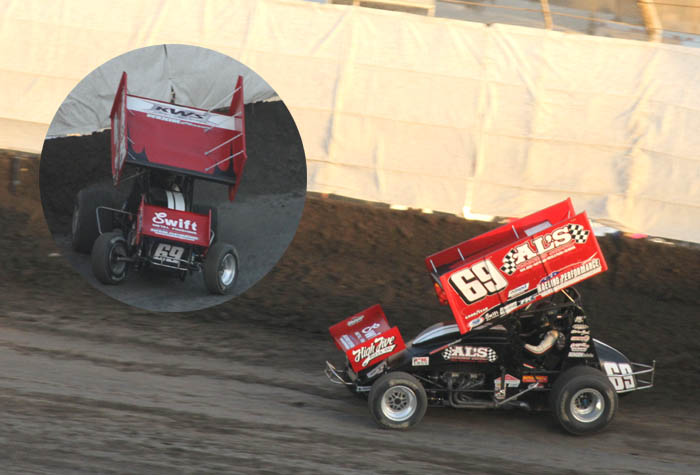 # 69 Brent Kaeding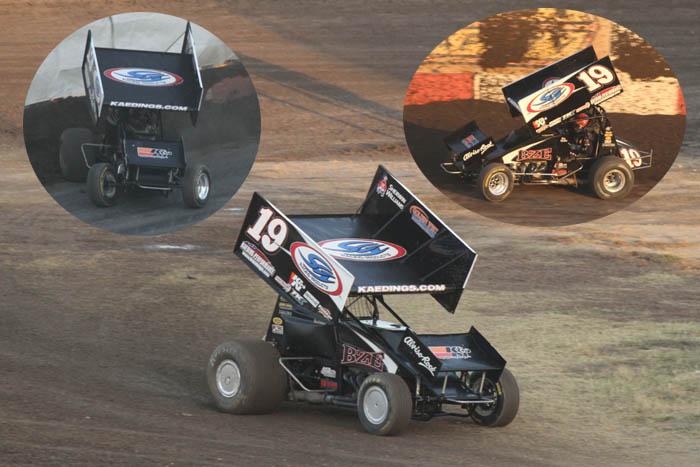 # 19 Bud Kaeding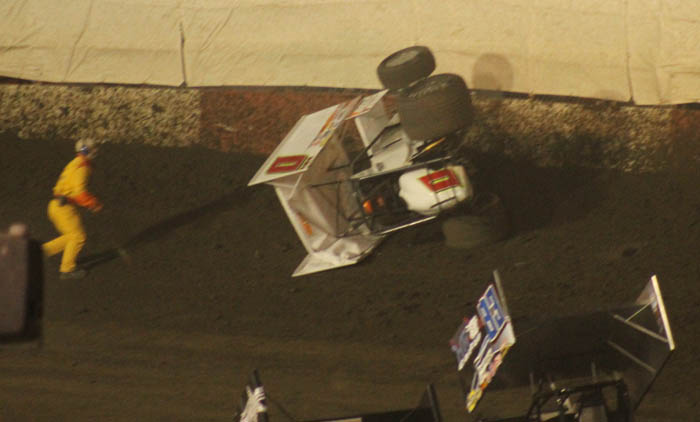 The End