Digital Images from Mr. Wags!
Bakersfield reunion drags

My annual trip to Famosa for my boyhood favorite front motor fuelers was on Sunday and next year I need to go friday or Saturday as a lot of cars were gone, or in the trailer when I arrived at 9 am. For these old eyes there is so much history of my youth and I gotta say, I still love it here. I don't come to watch the drag racing part so much, more to just look at the old cars and listen to them fire up on nitro. I make sure I am close enough to get the smell that brings back a bunch of memories. I rode around and took a lot of pics and here they are. I'm not going to describe anything, noting that just a look will either please you or not. Some of those fuelers you see here were the baddest of the bad in the old days and there was nothing like a top fueler smoking the length of the quarter mile, nothing! Hope you enjoy I sure did.









Here are a few pics that I stole from Scott Baker as I missed these cars when I did my look around. You can visit his website that has tons of pics rom the old CRA days thru today. For that Click here to go there and view. Thanks in advance Scott!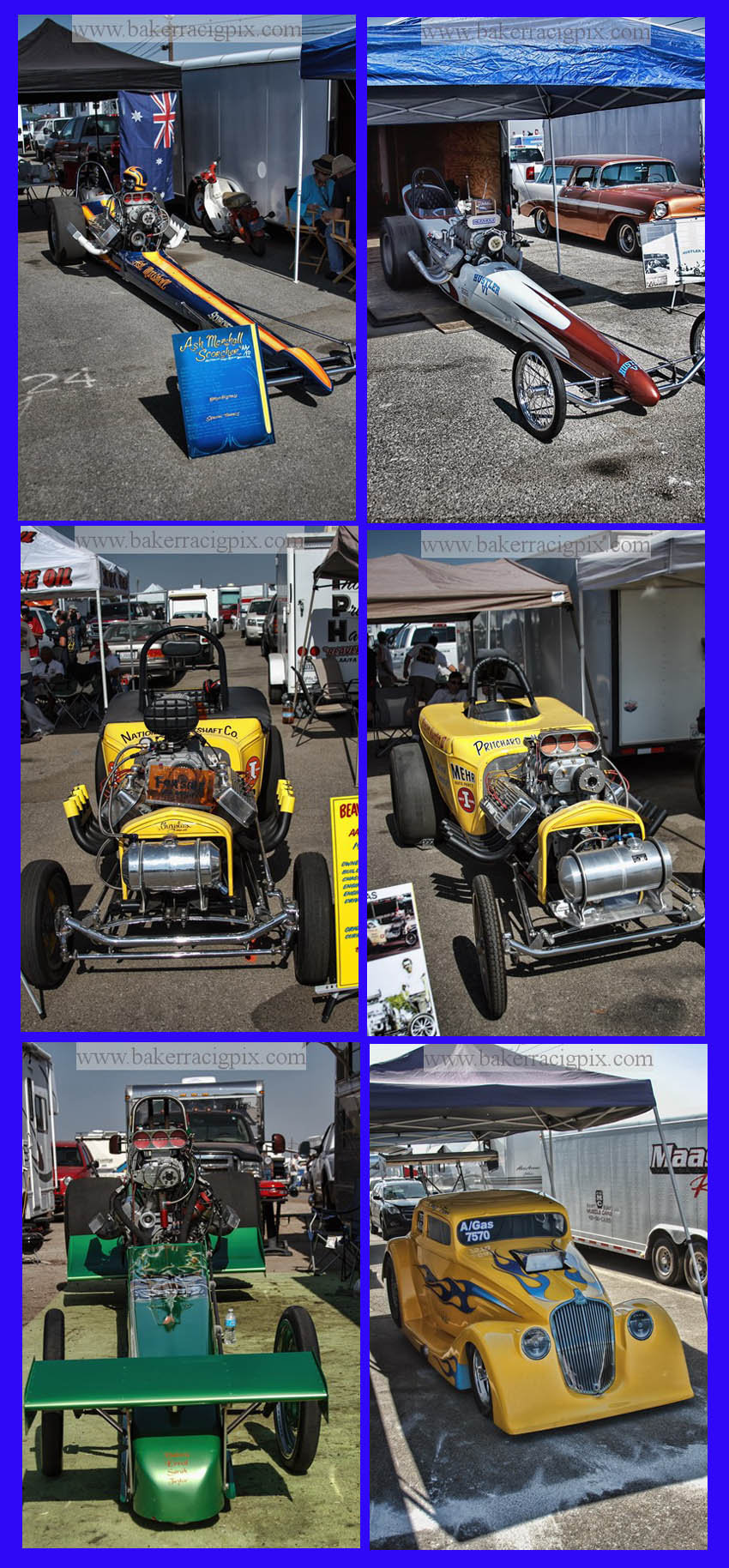 All photos &copy 2014 Mr. Wags Photos