Trophy Cup check in booth is where the drivers sign-in, get t-ahirts and programs and sign the front wings going up for auction.
The cars with wingie things on them get ready for racing
More competitors
And more
Jimmy Trulli came to play

More cars on display
More
And more, after all there were 81 cars entered
More booth action before the racing
Fotoman Steve Lafond walks the front stretch looking for his next big shot
The cow pie bingo man Greg does his thing in the grandstands
Around the pits collage's
Another
Some car shots

More

And more
The full moon rising
Fun in the campground\
Track action
And again
Taco Time!
More tacos and burritos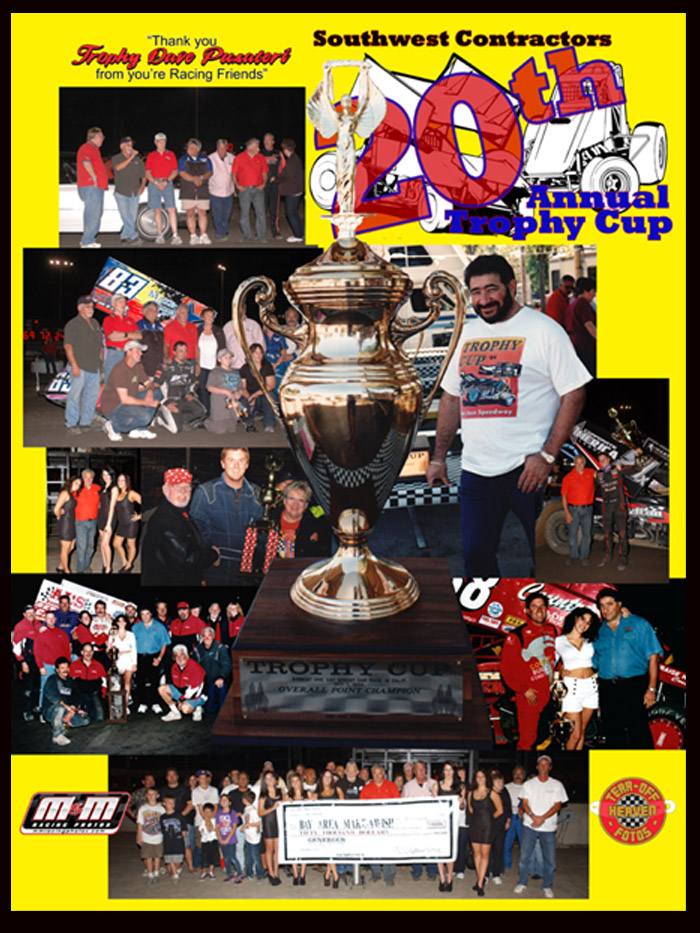 Trohy Dave received this collage of his Trophy Cup history.