David Cardey's car under the EZ-UP as Jimmy runs around to work on it.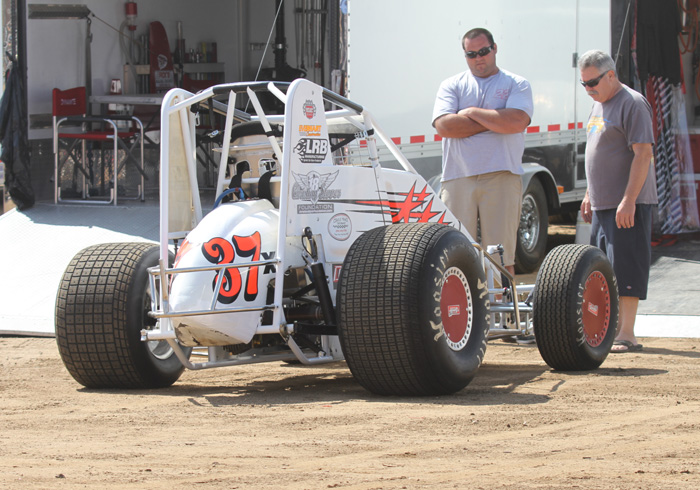 David Bazio continues to come run with us with his little 360 motor.
Verne Sweeney back again after some 6 years off somewhere.
Showtime ready to rock!
Donnie Ganson, another 360 driver came to play.
Early shot of the Austin Williams # 2 car.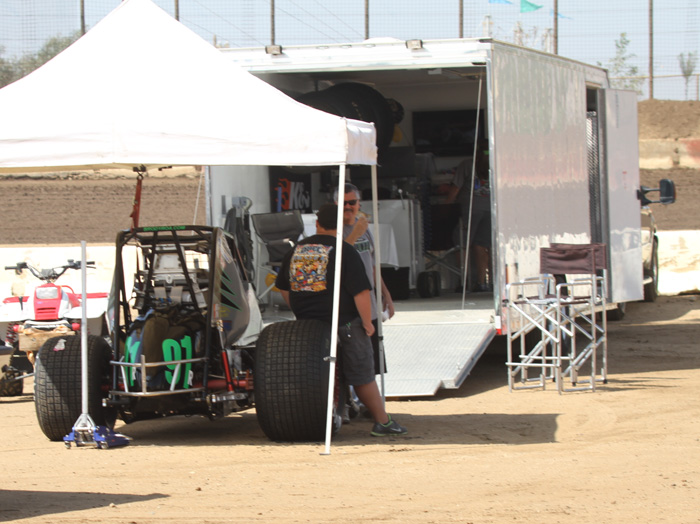 Brody Roa in the house again. He comes to get that $700 bonus for the 360's. Pretty consistent with that quest.
Randy Waitman had a little tommy tipover in his heat that looked expensive, but he walked away.
Matt Mitchell unloading his pit ride from his trailer.
Jim Cardey always comes early and alone to unload the car for his son. He has a pretty visitor.
Jerry Welton's car is ready
We got a new water truck driver?
Are Tom and Laurie Sertich watching 1) a cat fight, 2) a dwarf car movie in the making, 3) a drug sale or 4) someone passing on a rumor?
Chris Holt up to something as Doug Allan and Jimmy Oskie look on.
Rickie Gaunt ran 8th tonight.
Ronnie G did good with his dash win and 7th place finish tonight.
The Moosemobile with Greg Bragg up qualifies in 8th position.
These track pictures thru the fence are pretty sad, but will share them with you for what it's worth. Remember I am miles away and that tall fence is not very forgiving.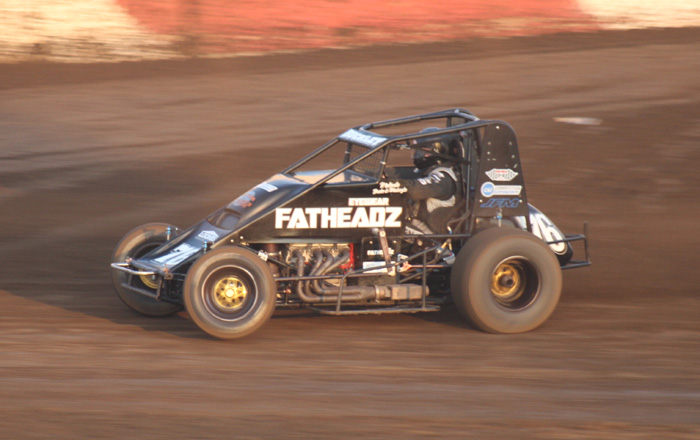 Derek Buckley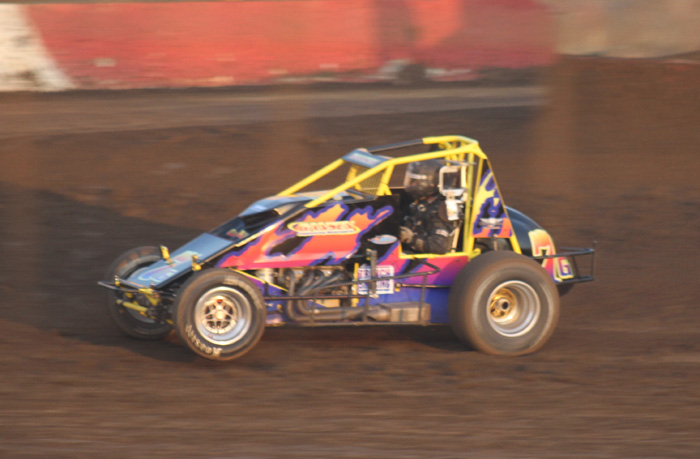 Donnie Gansen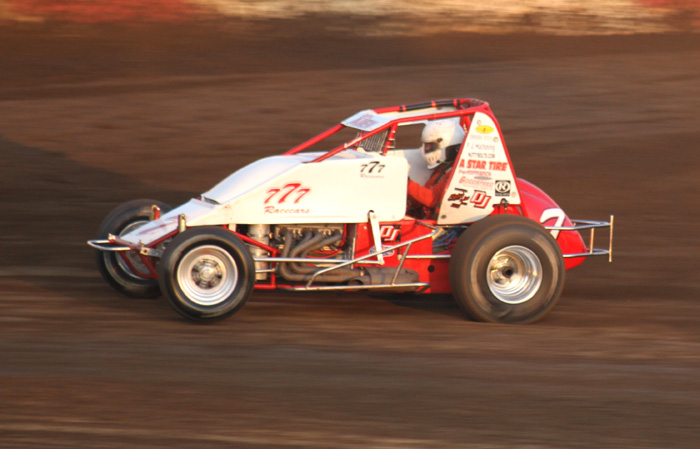 John Aden
Rip Williams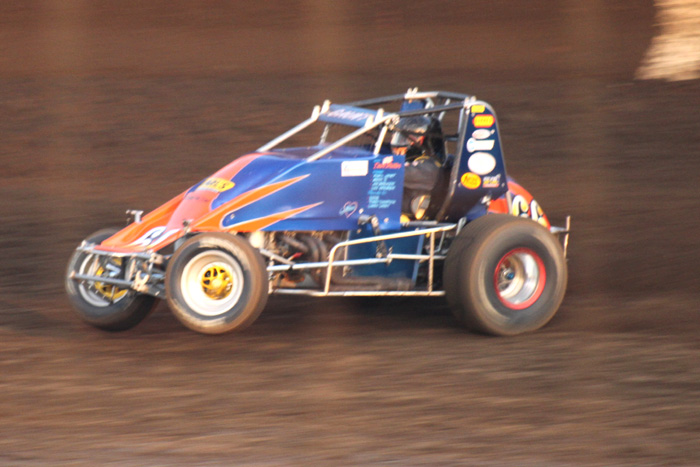 Rickie Gaunt
Jerry Welton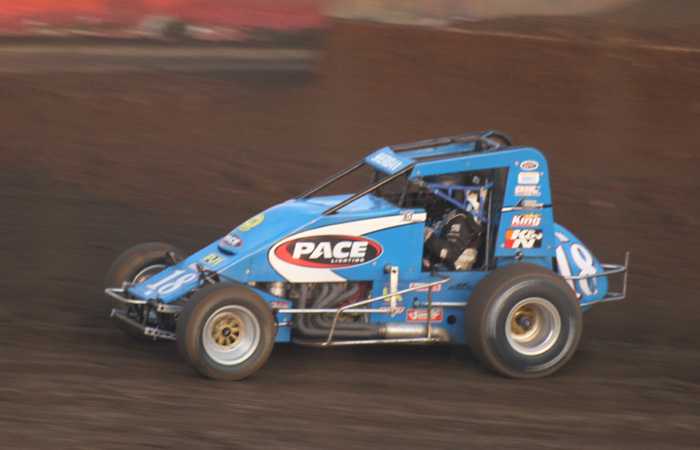 Danny Sheridan
Gary Potter
Ray Potter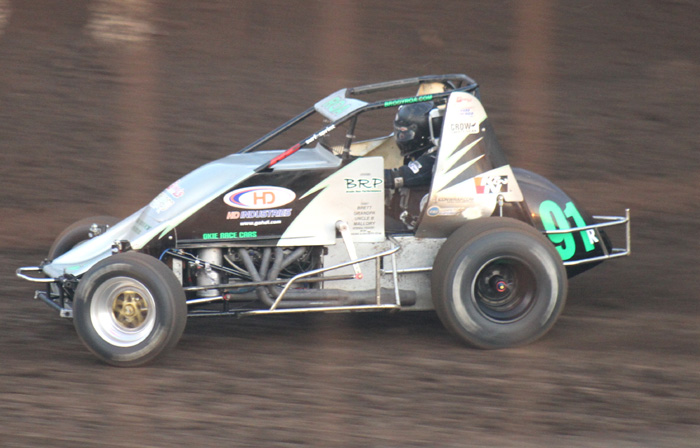 Brody Roa
Tony Everhart
Brandon Thomson
Ronnie G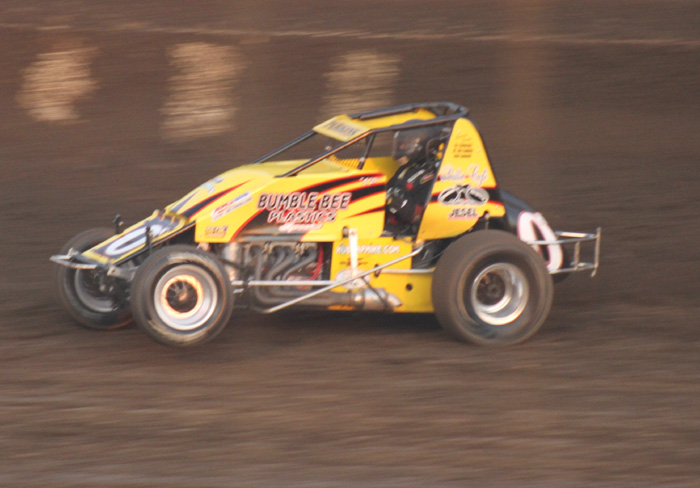 Kenny Perkins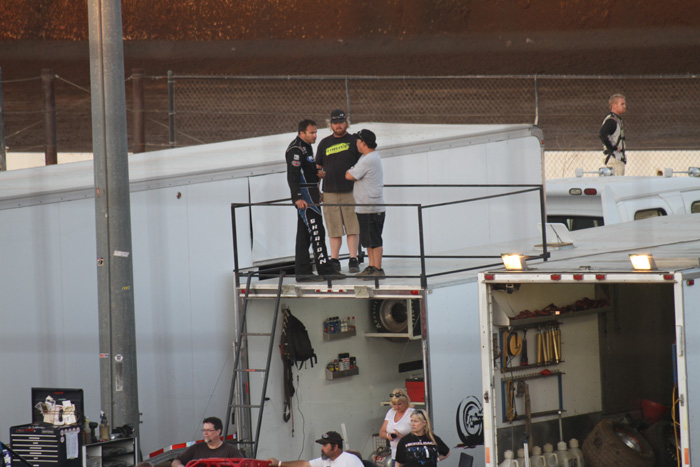 Danny, Chad and Randy check out the track from high above their pit.
Cody Williams
Austin Williams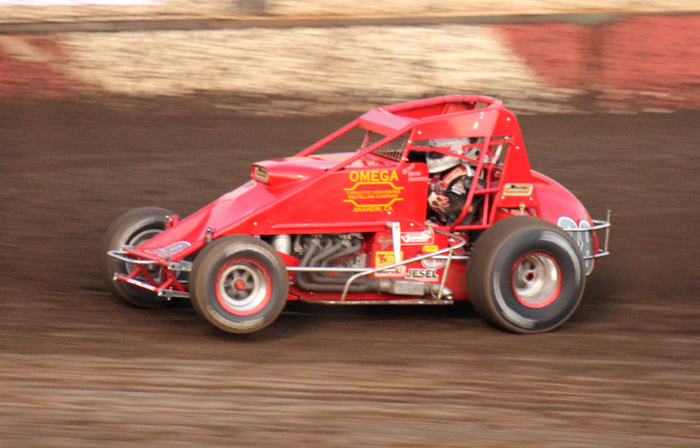 Verne Sweeney
Bobby Bender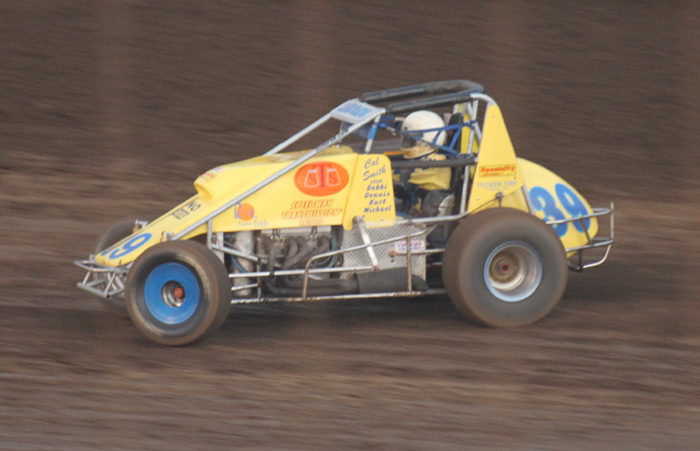 Cal Smith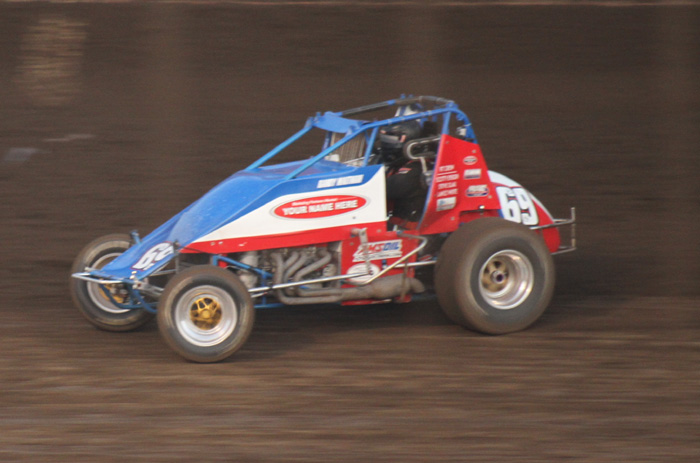 Randy Waitman
Sweeney and Sheridan pit action going on. wait a minute, they are all standing around. is it beer time yet?
Winner Nic Faas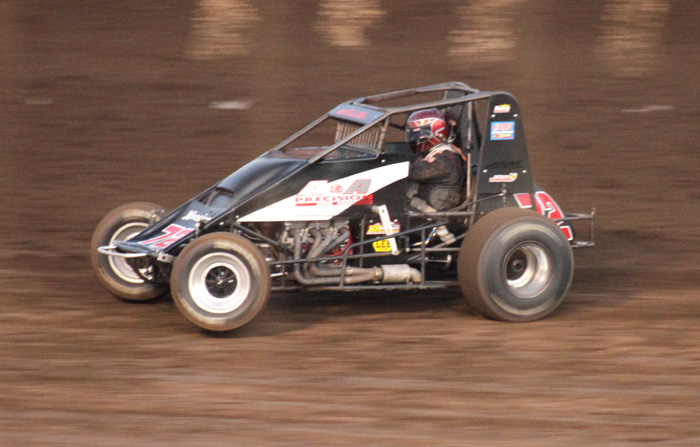 Josh Ford
Mike Spencer
David Cardey
The first heat takes off.
The line-up is ready and the race is on!