Matt Mitchell arrived engaged and had a rough night
Matt himself was working on the car when I wandered by. He finished 12th on the night after stopping on a yellow when he popped over the rear of another car when he couldn't slow down fast enough.
Richard Vander Weerd was ready to go racing, but was the first car out when he was a victim of a starter who threw a yellow when Richard got sideways and corrected to move on. They slammed him to the back because of the "if you cause a yellow" rule. The stater caused the yellow. He chose to pull in and not race. I would have stormed the starter, but that is not his way. He got hosed!!!
Jace Vander Weerd ran 8th in the main event.
The Ford Moptorsports team took some hits over the first 4 days of the sprint week. The second car was done with a problem before they got here. When they fired Kevin Thomas Jr up, or tried to, it didn't run, so they were done before the night started.
Syeve Lafond visits with Lynn Anderson AKA Cotton Farmer before the night gets going. "Cotton" brought two cars, but the primary one had a problem so they moved some stuff over and ran the "new" car to 21st in the main, but he had fun!
Jeremy Ellertson is still having fun running a sprint car. He was 2nd in his heat and finished 20th in the main event.
Jeremy's car looks ready to go .
Luke Boles won his heat and was 16th in the main.
Cars of James Herrera (16j) and Bill Jones (16)
The Jack Jory cars of Austin Williams, Logan williams and Cody Williams had fun tonight.
Garrett Hansen drove the yellow beauty to 13th.
Brody Roa was 4th this night as he was quick timer!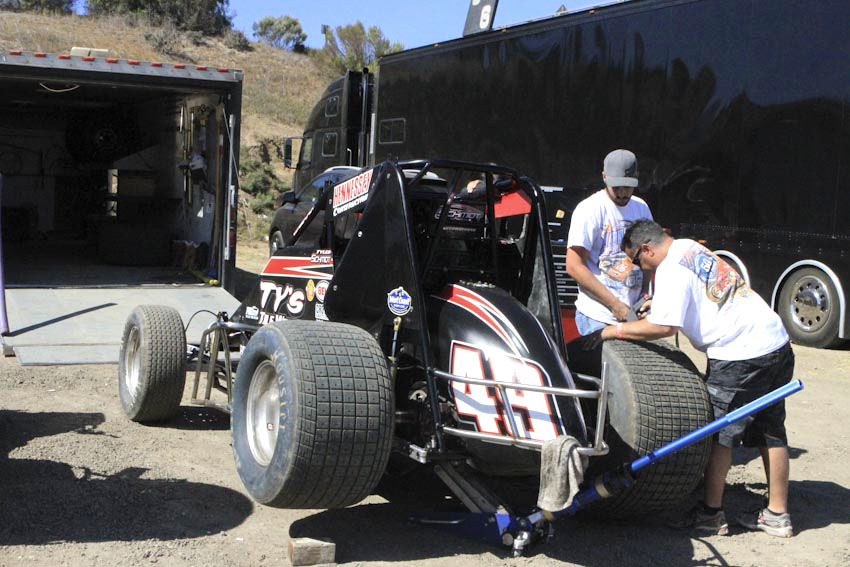 Tyler Schmidt had an interesting night with his # 49 360 powered car. He qualified 20th of the 26 cars and was ready. When Eric Rossi didn't show, Tyler got a chance to run the Shanoian #17 car in the heat. He did well and then Rossi showed up to run the car in the semi. Tyler was then planning to run from the back of the semi back in his own car, but .... I guess there was some rule that prevented Rossi running and Tyler ran the semi and then 18th in the main as he tried out the 410 horsepower fun!
D J Johnson came to have fun again as he ran 10th on the night!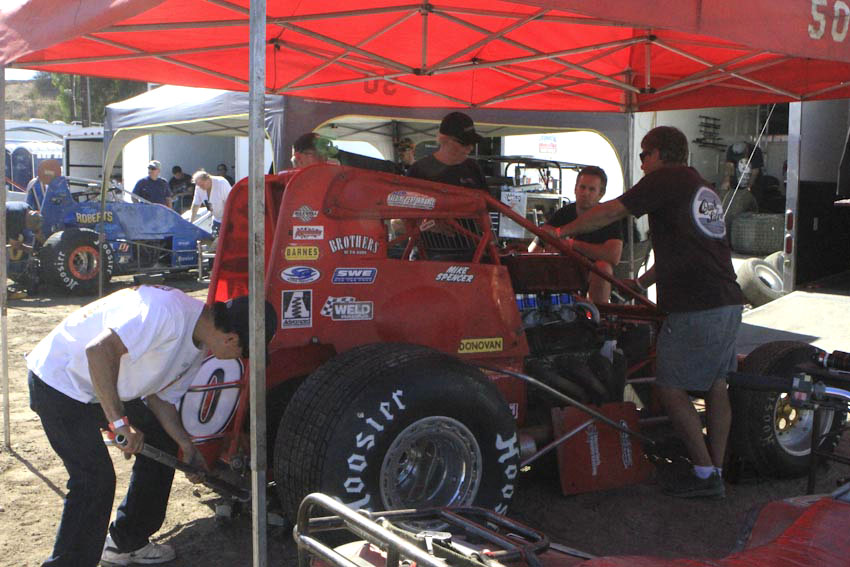 The little red sucker is still going. Mike Spencer ran 5th and news is the car and driver will be back next year! We all miss Bruce bromme Jr, but the show will go on in his memory.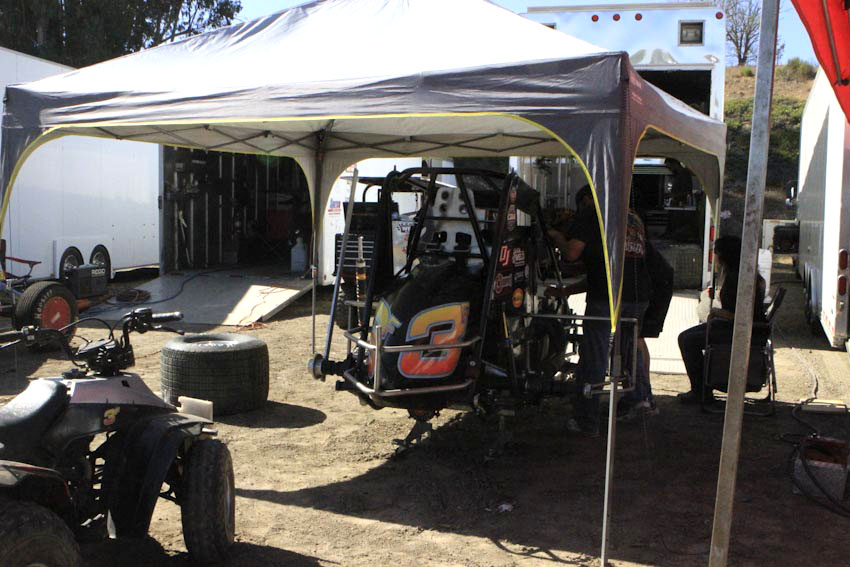 Geoff Ensign ran 3rd as he ran strong all week.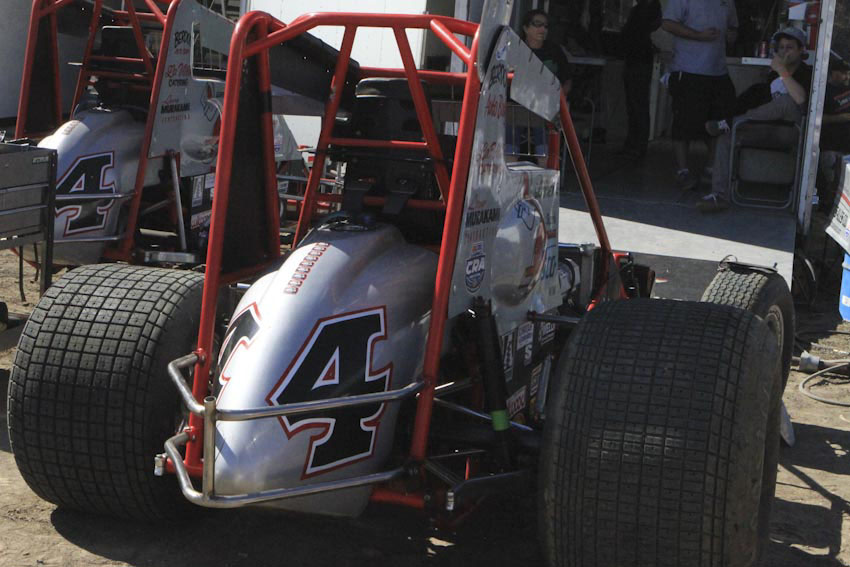 The winning car before the 3rd win in a row by Damion!

Cars moving to the track
pit stuff
Jeremy Ellertson
Jace Vander Weerd
Mike Spencer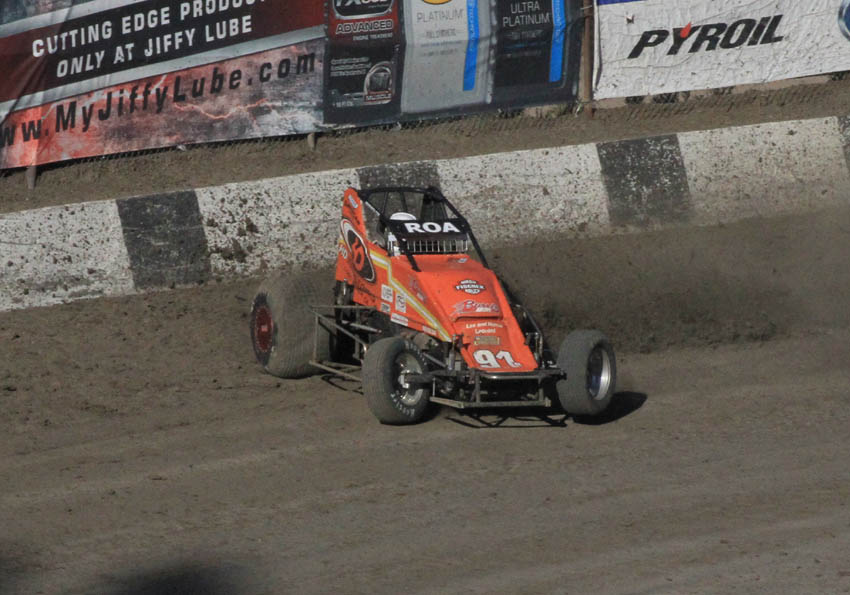 Brody Roa
Richard Vander Weerd
Geoff Ensign
Ryan Bernal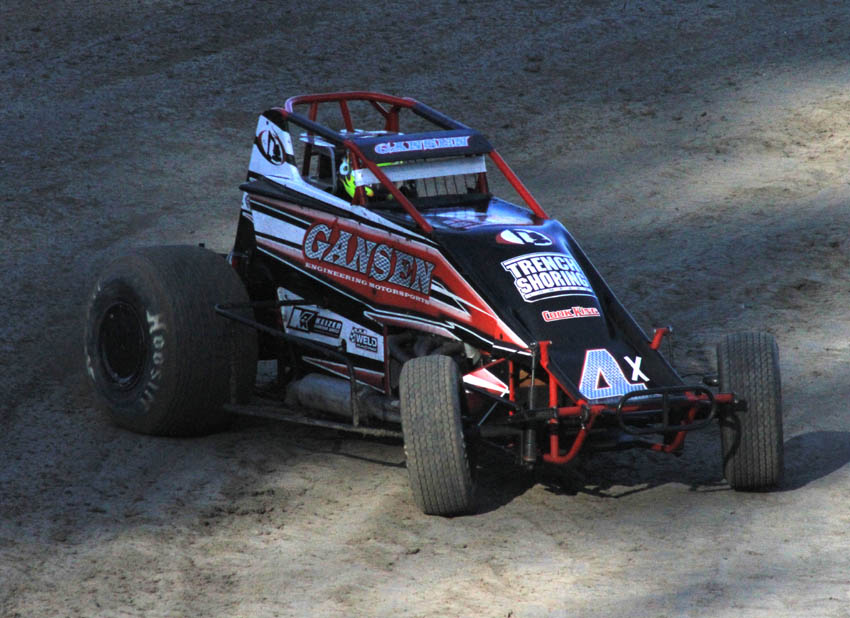 Ronnie Gardner
Landon Hurst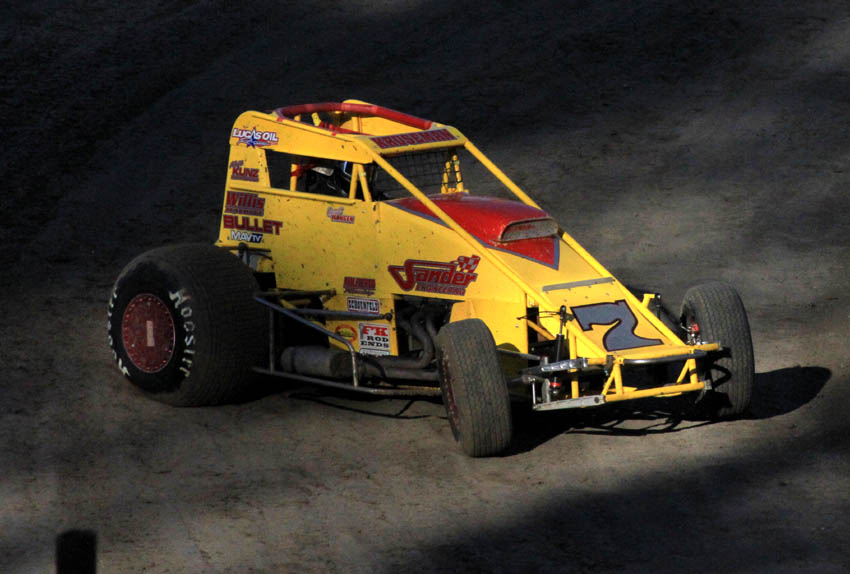 Garrett Hansen
Chris gansen
Austin Williams
Luke Boles
Damion Gardner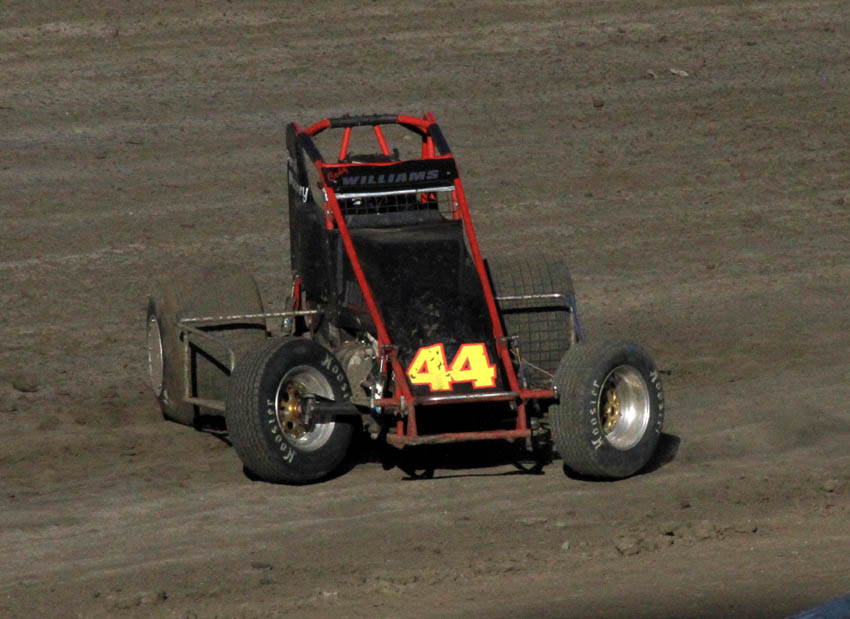 Cody Williams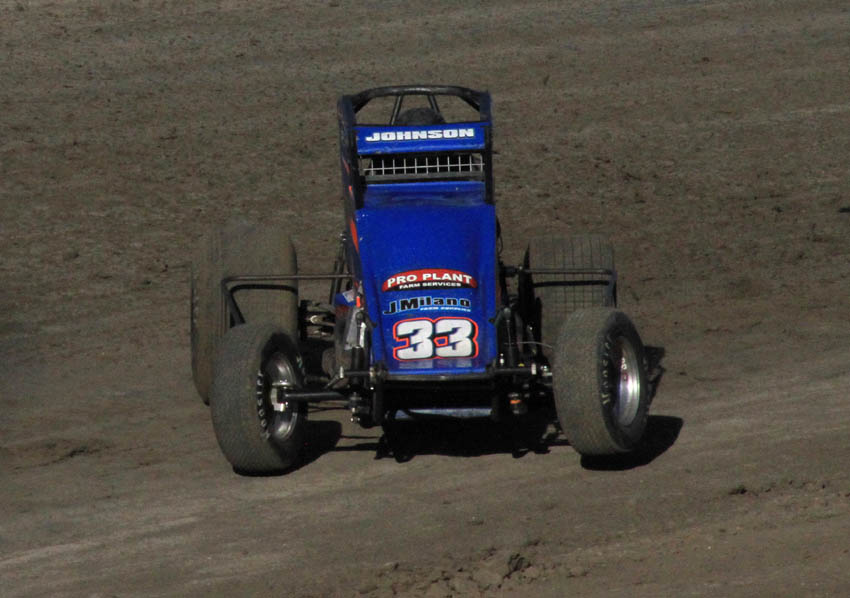 D J Johnson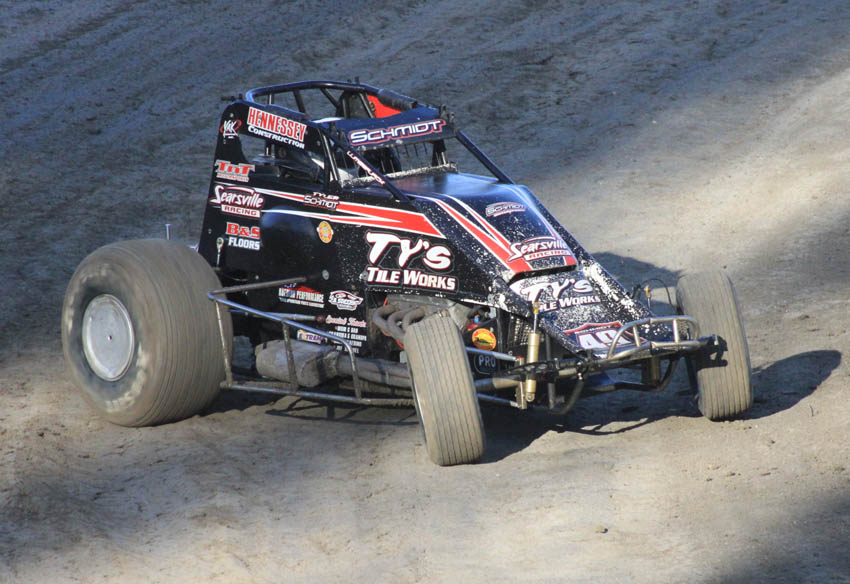 Tyler Schmidt
Logan Williams
Rickie Gaunt
Jake swanson
James Herrera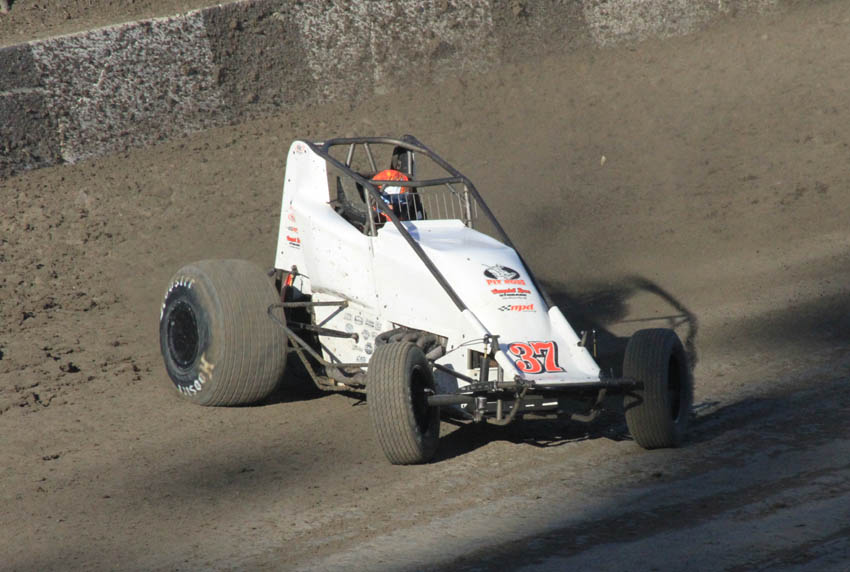 Matt Mitchell
Bill Jones
track action in the heats
More

AND THE END