Ready to get at it.
Greg Bragg workin' on the Moosemobile.
The Alexander crew is ready, ready, ready!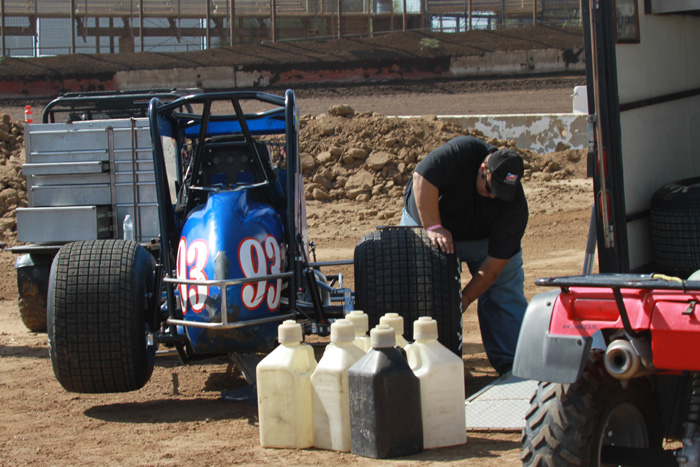 Gavin is working on Little G's ride.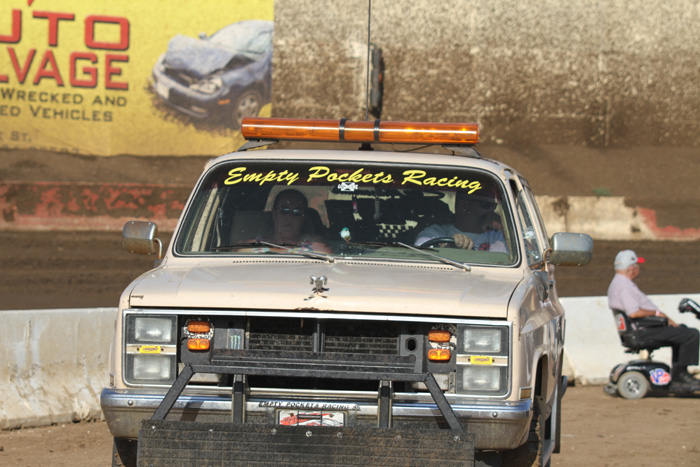 Empty pockets racing looks like an old theme, but then I think I showed you this pusher before.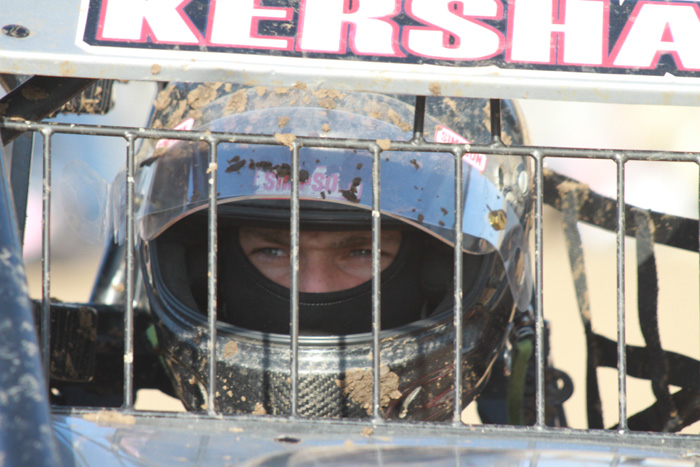 That is Dakoda Kershaw, I think.
Pelkey's ride has a little shade.
Dakoda's ride hides next to the traielr.
Kevin Michnowicz drove great only to have hs motor break after he had taken a big lead in the lightning sprints.
Johnn McCall on an E ticket ride at the PAS! Start right top and go right to left to the bottom.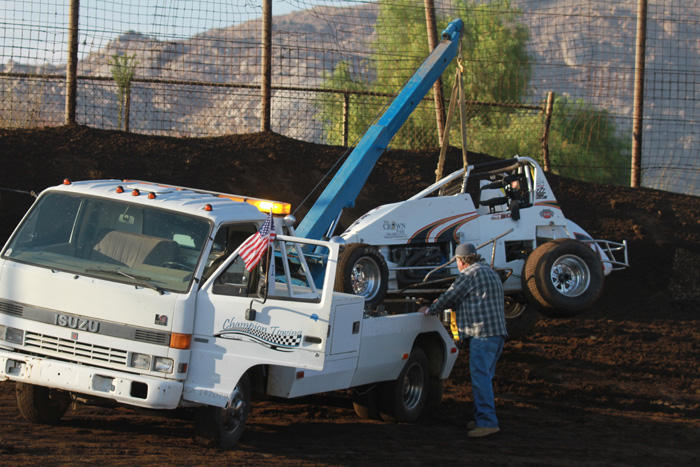 The wrecker gets some business.
And Johnny goes walking back to the pits alone and pretty upset with himself.
Ripper and Cody cars early in the afternoon.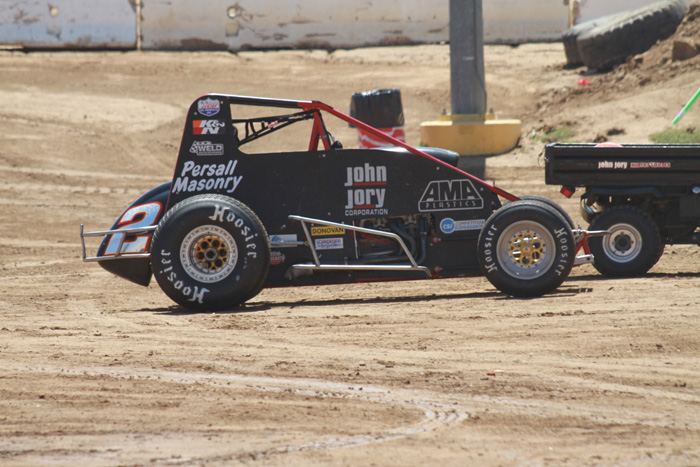 Austins winning car just waiting.
John Aden was back for another shot at the 410 boys. He was 16th. What is the short block doing on the right rear tire?
Kenny Perkins made the main and ran 17th this week.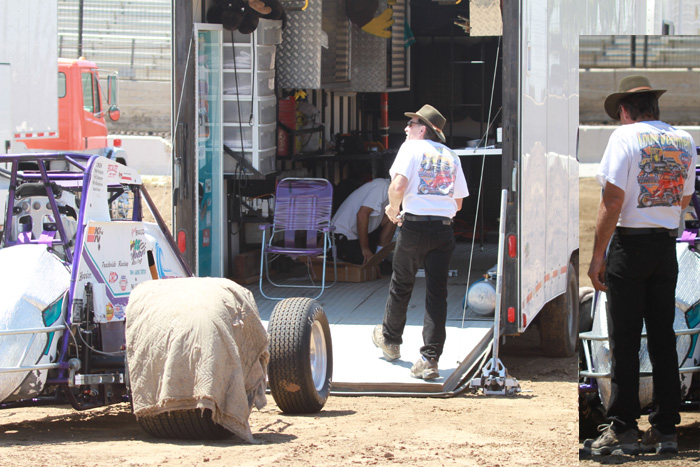 Tom "the dude in the hat" Sertich wanders in the afternoon. The Moosemobile was the first car in the pits this week.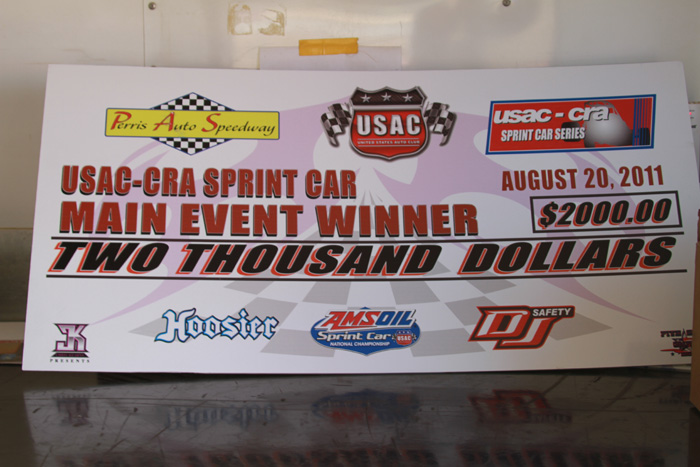 That's the reduced winners share our boys race for these days. Pathetic isn't it!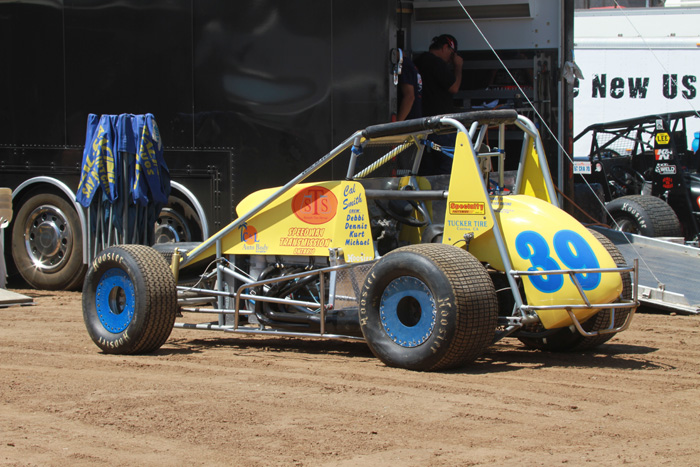 Cal Smith was back out after a long time off to rebuild his motor. He made the main.
Hobie Conway made a rare appearance with us. She missed the main.
Josh Pelkey came with the Robin Allen team to race at the PAS again. He was 12th.
The cars pack the track.
More track packin'!
Brody Roa came to play with the big boys this week and held his own with his 360 motor.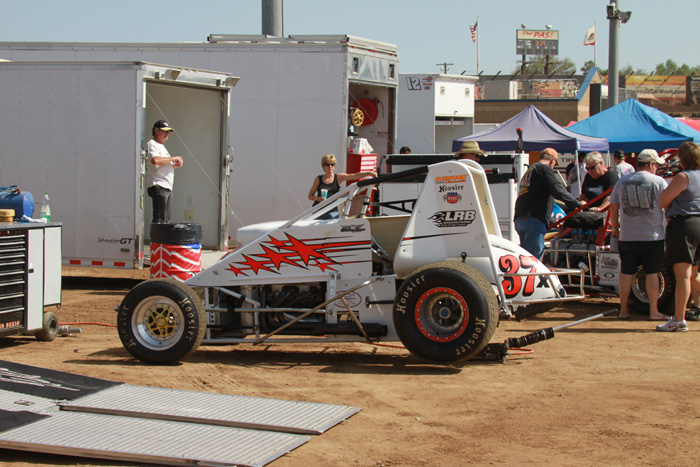 David Bezio did well with his 360 until he dumped it in the feature.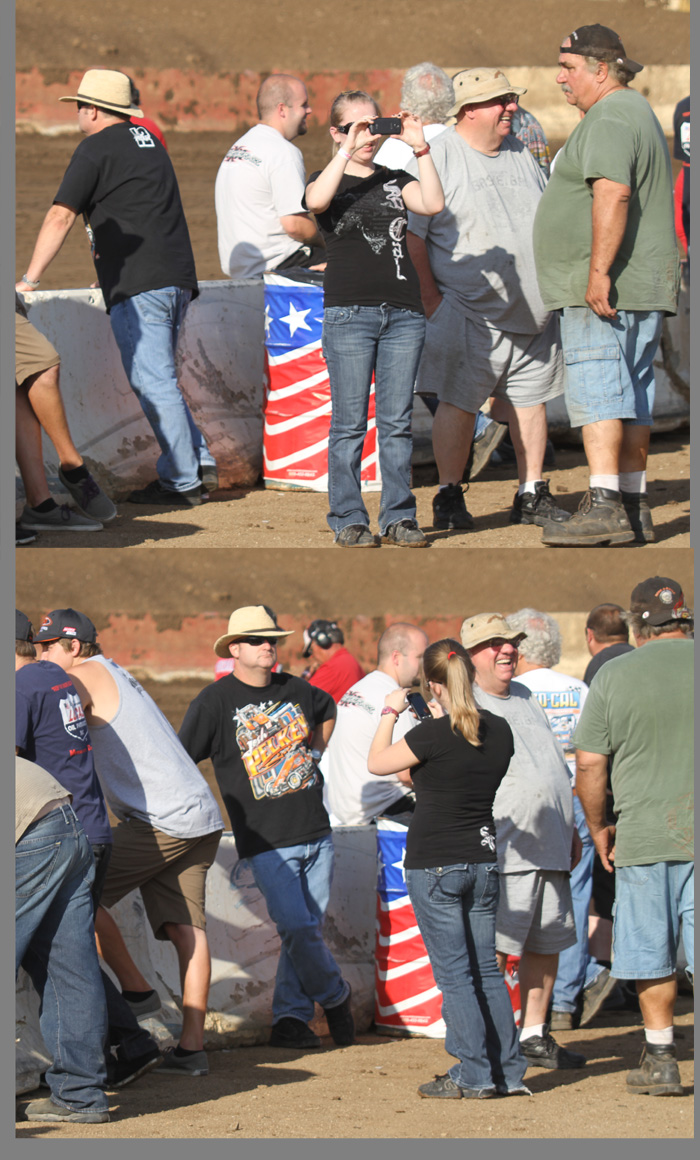 This young lady was taking a picture in the first frame, then it looks like she is shooting a posing Robin Allen???
Brody Roa and David Bezio have their own little 360 race in hot laps.
Dakoda Kershaw pulls the wheels and heads right for me! I might have flinched?
Wow, what a ride!
John Aden
John Franklin
David Cardey
Josh Pelkey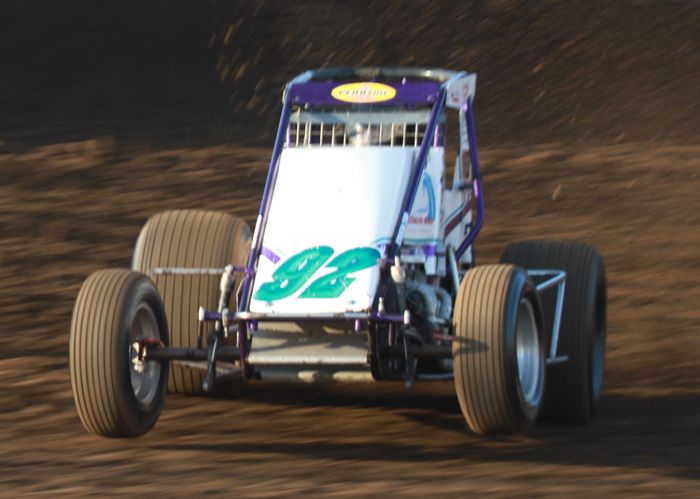 Greg Bragg
Austin Williams
Mike Spencer
Cory Kruseman
Ronnie "G"
Cody Williams
Cody Kershaw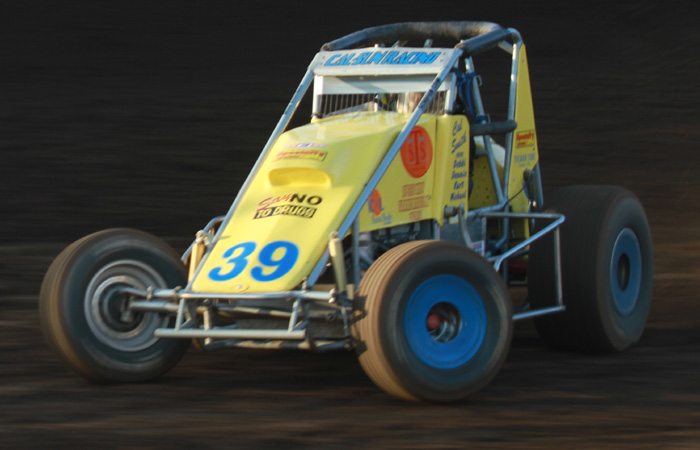 Gavin Matlock
Kenny Perkins
Randy Waitman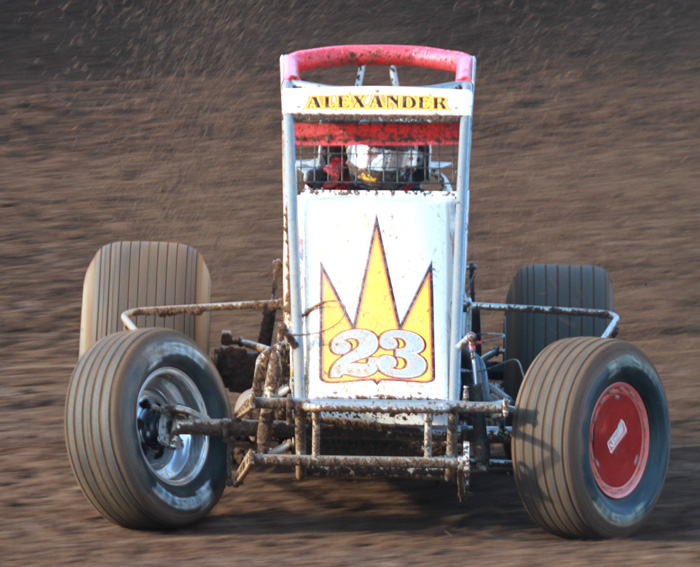 Greg Alexander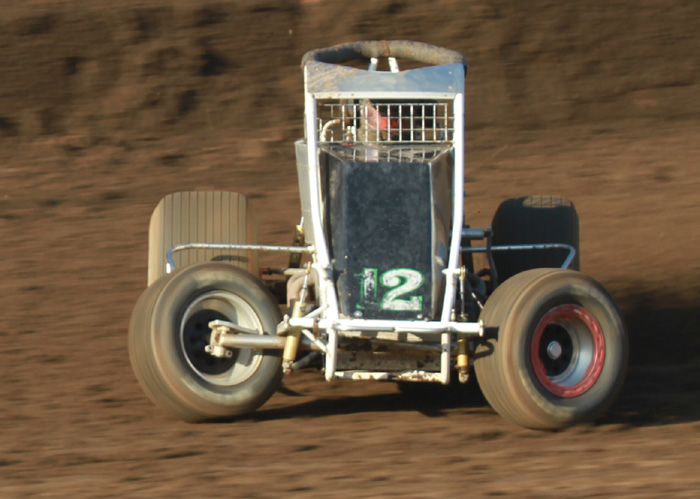 Matthew Shedarowich
Brody Roa
Matt Mitchell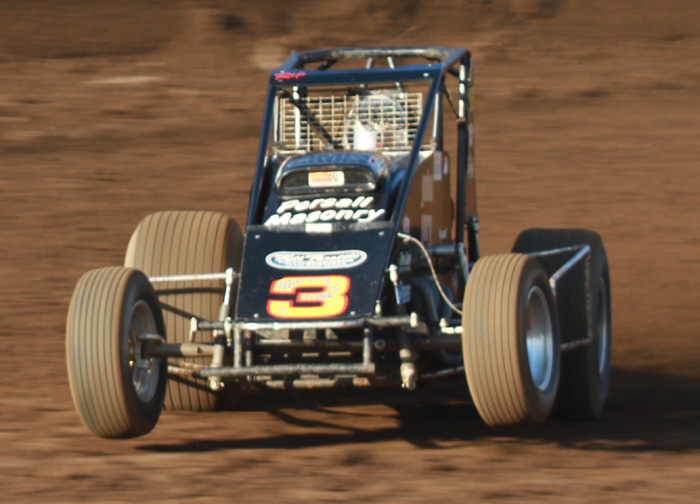 Rip Williams
Tony Everhart
David Bezio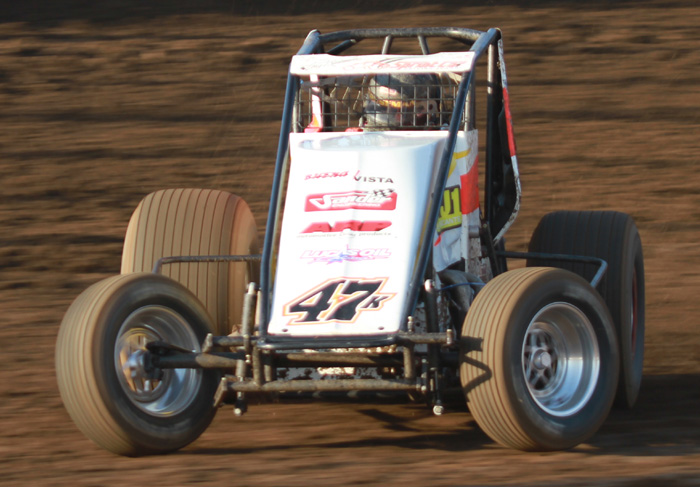 Hobie Conway
Hub Cap Mike Collins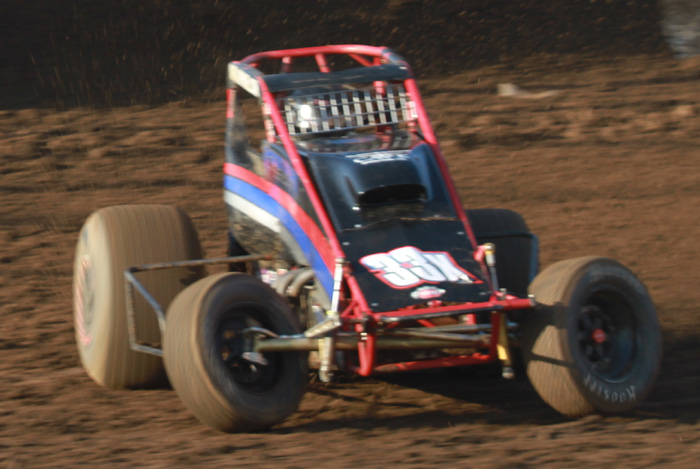 Ray Potter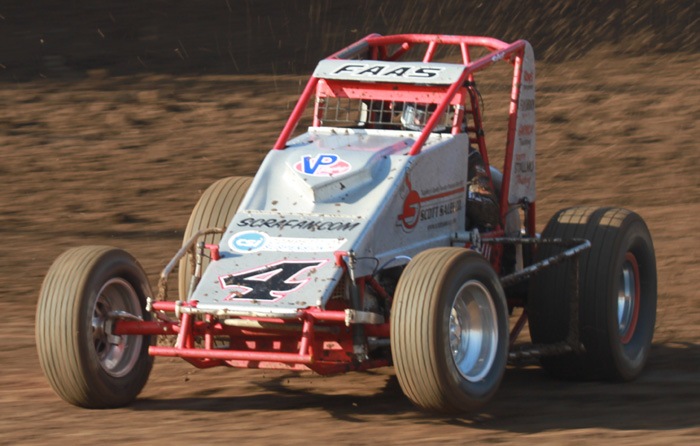 Nic Faas
Verne Sweeney sighting in the grandstands.
Thee is a rule about photogs on the concession booth, but this pretty lady is Darren Hillberg's girlfriend Coleen. He has clout and she's cute!
First heat with David Cardey winning
Second heat winner Josh Pelkey.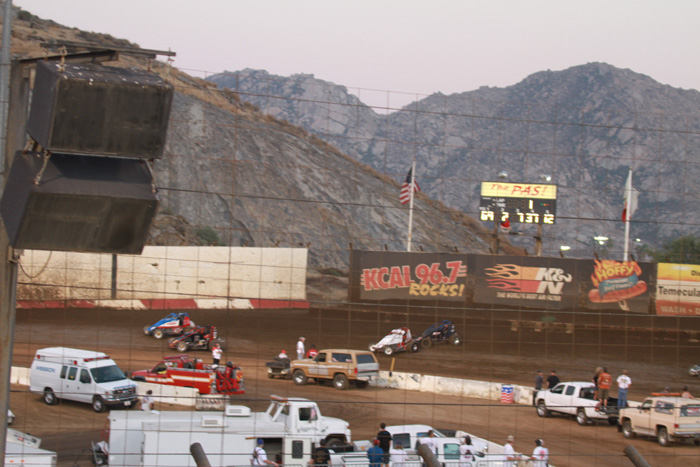 Third heat winner Matt Mitchell.
Fourth heat winner Mike Spencer.
Is there motocross going on that I don't know about?
The front row is all lined up.