The pressbox high above the grandstands is a great viewing spot.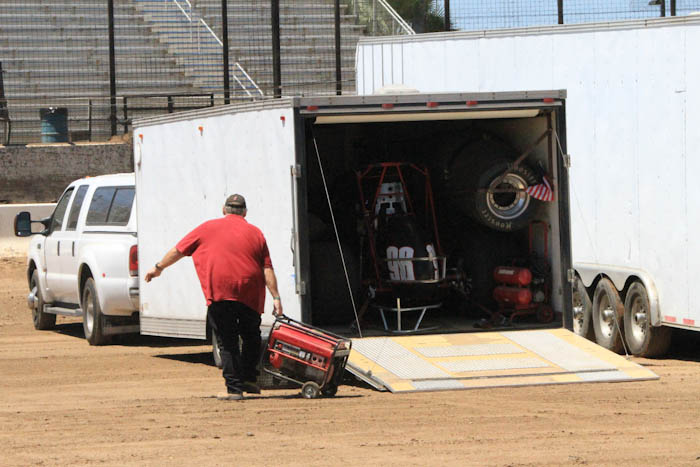 The day at the PAS starts with unloading trailers and getting all your stuff in position to make the racing easier
A get arround vehicle gets out of the trailer.
Kenny Perkins rolls out a drum while his dad heads his way.
Steve Conrad is in a very favorable t-shirt as he visits with a young gun driver.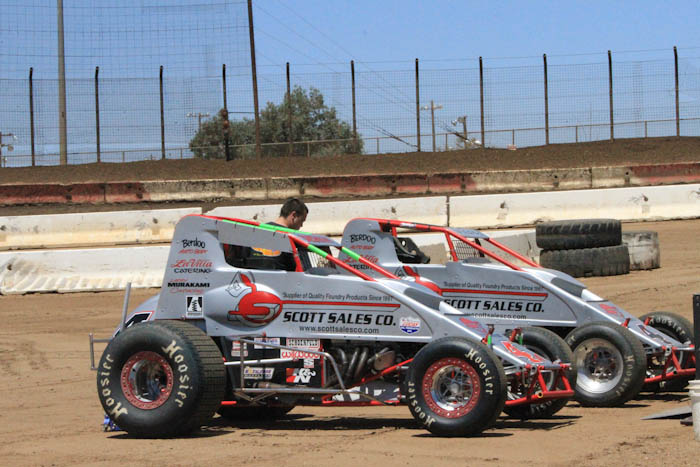 Silver bullets ready to rock and roll
I need one of those little buggy's for road trips!!!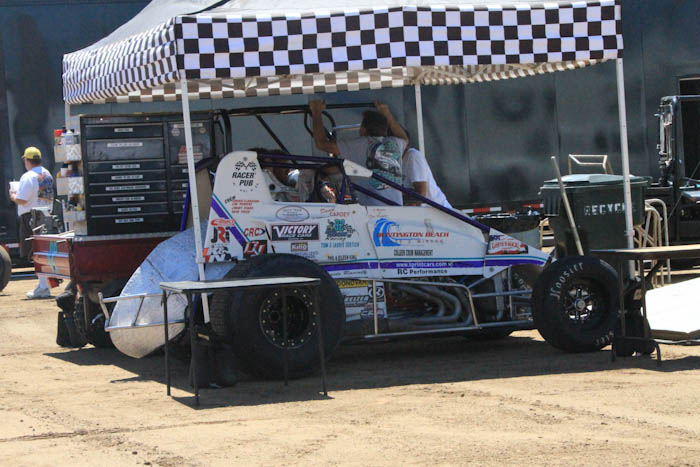 The Moosemobile is cooling under the tent. David Cardey got involved in the opening lap shuffle that had the car repaired, but not enough because he came out real soon after refiring.
Senior sprint driver Tony Lima comes to enjoy his racing.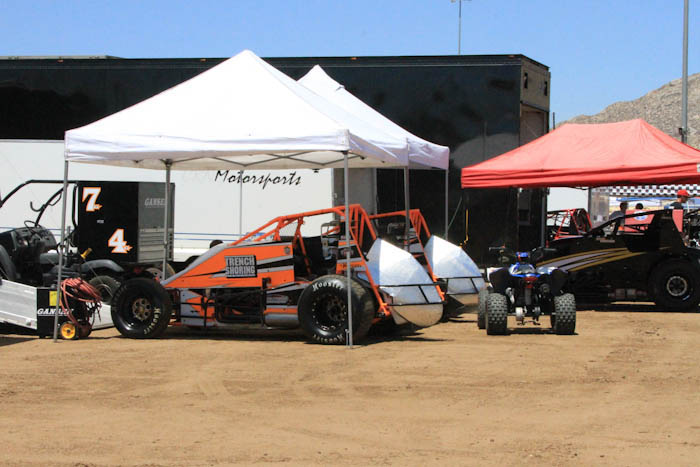 The Gansen boys came to play.
Jerry Brwn raced with the old guys.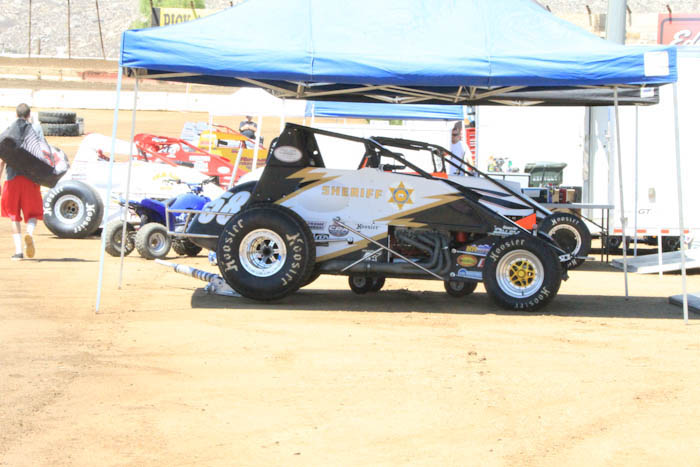 "Sheriff" Johnny Bluntach ran 12th this week in his on again off again work schedule.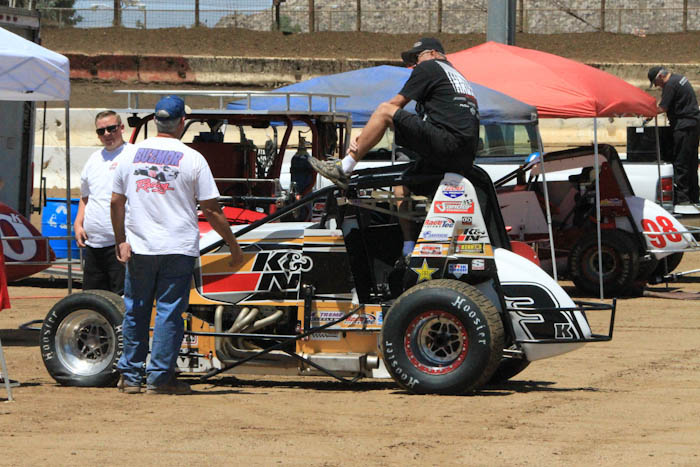 A nice graphic senior car.
Jeremy Ellerston
Kenny Perkins had a rough time this week as he was last in his heat and 14th in the main.
Another senior car
EZ ups were the prder of the day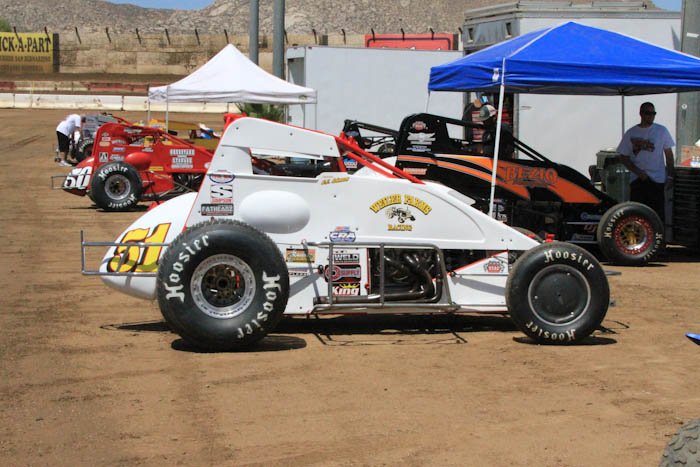 R J Johnson made the long tow from AZ and ran 7th this week.
Rick Hendrix won the senior main event
Mark Priestley's winning car with the Kruser up .
The little red sucker set fast time and Mike SPencer ran 6th in the main.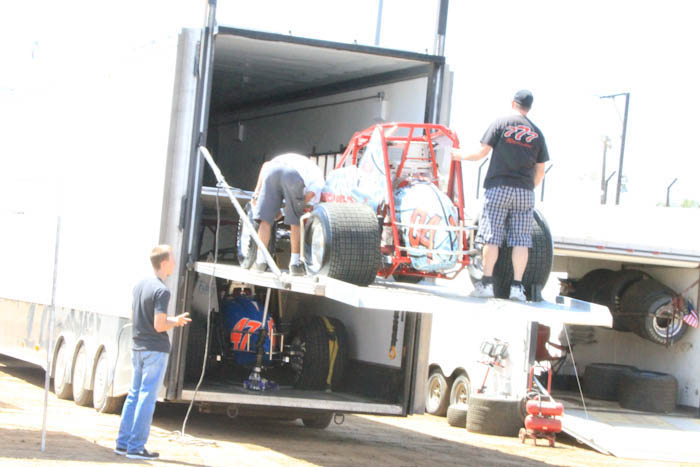 A senior car getting unloaded.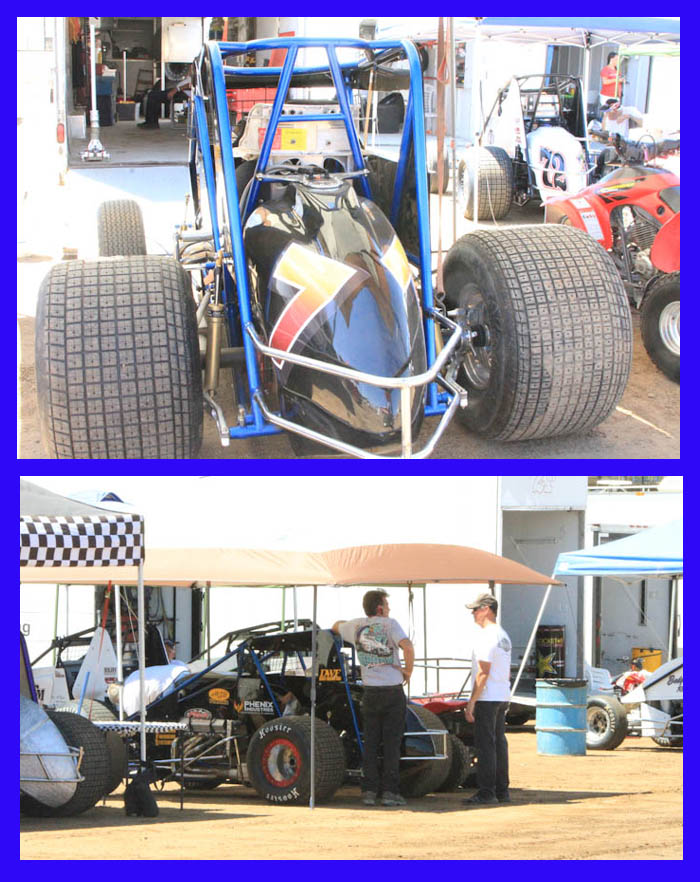 The tooth Doc Jim Giardino was in the house to run with the seniors.
The Williams family compound at work.
Damion Gardner was VERY animated this week after his 195 MPH sprint car run at Bonneville.
Brody Roa getting ready. His main run ended abruptly against the wall where he finished 17th
Ronnie G thru the mesh front stretch wa;;.
Jimmy Oskie and Mark Alexander talk about things inthe afternoon.
A look in the infield
A look from the other end
The Bromme crew at work while the master himself has to stay out of the sun as much as possible.
The winning car at rest early
Silvia Waatkins getting an autograph from the Demon
The Scott Sales silver bullets were ready as they both got on the podium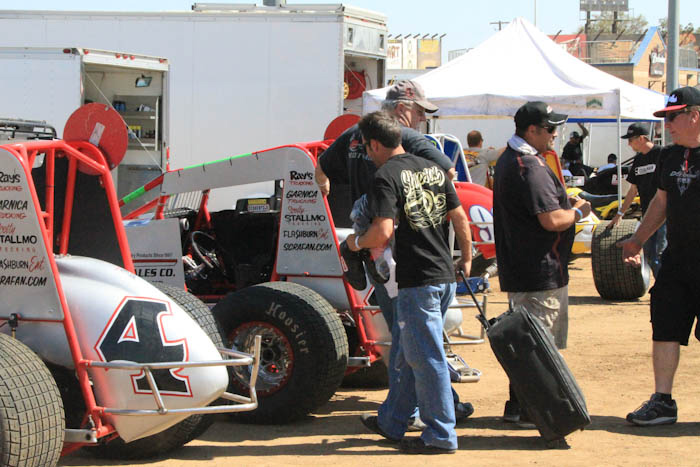 Damion Gardner arrives pullling his bag/
The greeting for the fast Bonnevilel driver was every where he walked.
Matt Mitchell's a;most winning car.
Toby Sampson's "Frankenstein Special!
The Vander Weerd twins came to race and Richard finished 8th and Jace 9th.
Ripper off on a walk.
Thru the fence and not very good!