Nellie, Bezzer and Sylvia wait at the USAC traielr for inquisitive minds.
If this is one of promoter Chris Kearns toys, someone should tell him it needs a motor before he can go play.
Now here's a toy Chris can get his hands on and have some fun.
Paul is explaining to the Kittle Krew about things with Randy gone to Boston for some baked beans, or was it to have a tea party?
Damn, the little blue bugger looks fast just setting there!
My granddaughter Zoie spots it and heads right over.
She wanted in the cockpit, but couldn't find the key. She has her learner's permit!
Still not ready to get out, must be the "show me" Missouri way.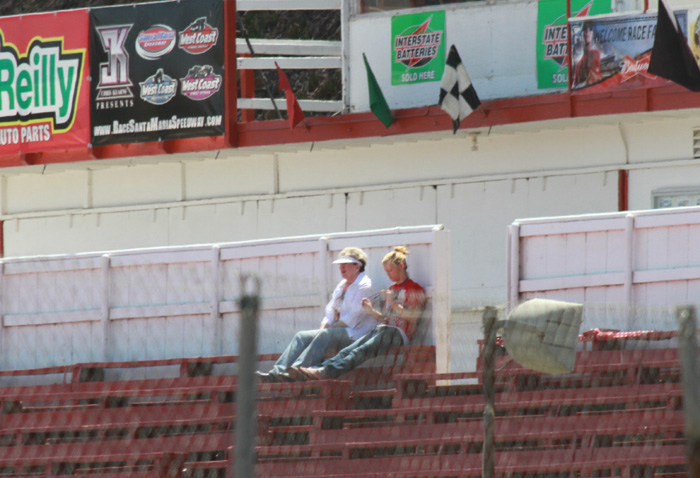 It is Mrs Wags first race this year and she took Zoie up to get a seat for later.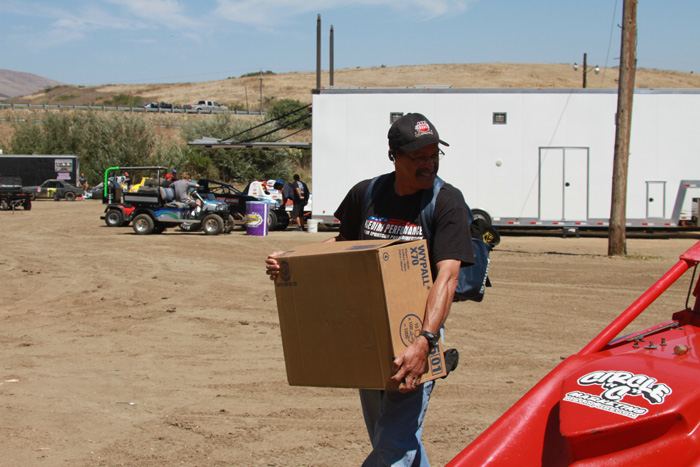 Eric Kaufman on a rare road trip. He has been with the little red sucker for too many years to remember.
The little red sucker gets attention.
Gary adjusts while Bruce looks on.
Here CRA officials Sammy and Beezer chew the fat with Ray Stansberry.
Danny Faria's ride gets worked on. He finished 4th in the main.
Wes Gutierrez was the first car out of the main. He hasn't had much good luck running with us.
Cody Williams car put him in 15th on the night after he won his heat.
Winner Austin Williams car looked just the same before and after his big win. He was second in his heat.
Mrs Wags and Zoie visiting with Steve Alexander.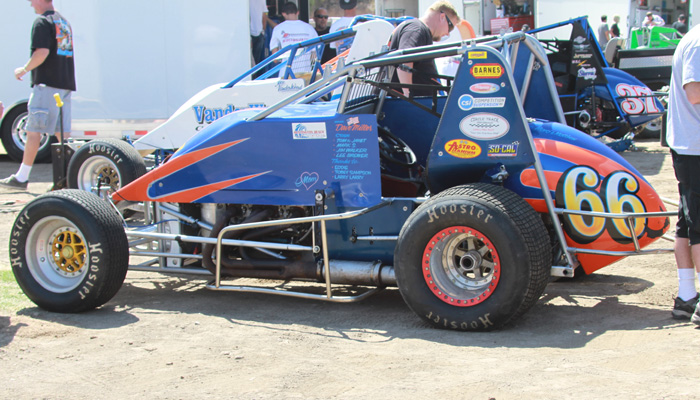 Rickie Gaunt ran 13th in the feature after finishing 2nd in his heat.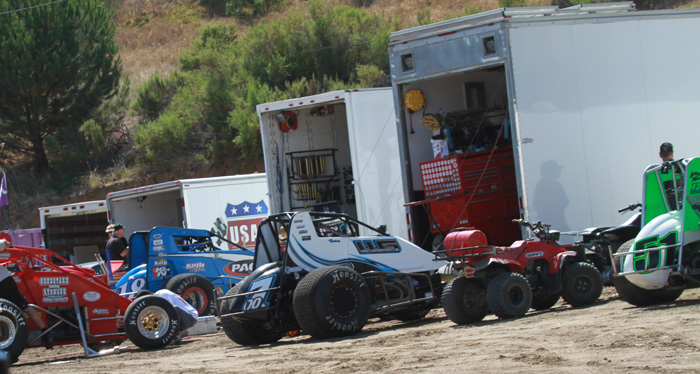 Red, blue, green and black and white is just a taste of the speed and beauty sprint car racing provides.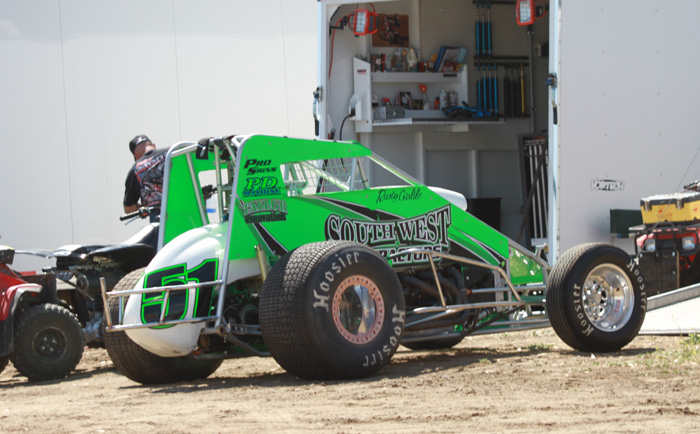 Rusty Carlile was 10th on the night with third in his heat.
Richard VanderWeerd was fifth this week. The two brothers are leading the points in the 360 class and will devote a good amount of time to trying to wrap up that championship.
The Ripper's car had him in between his sons in the main as he finished 8th.
From here it kinda looks like a sprint car junkyard, NOT!, just alot of machinery!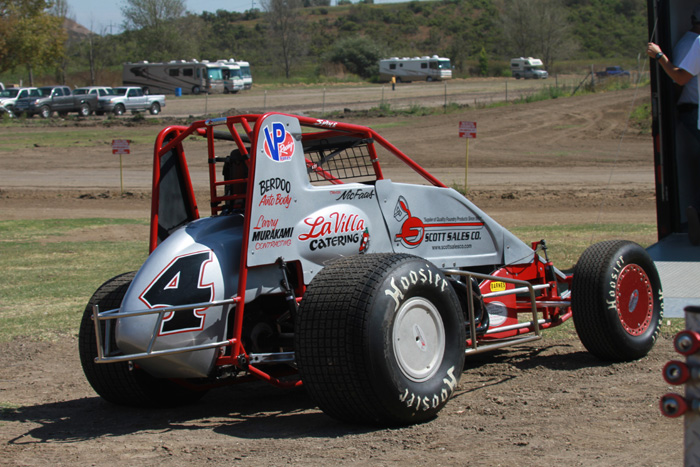 Nic Faas didn't have the best of nights as he only ran 12th after restarting at the back.
Jace VanderWeerd was 7th this race after getting 4th fast in qualifying.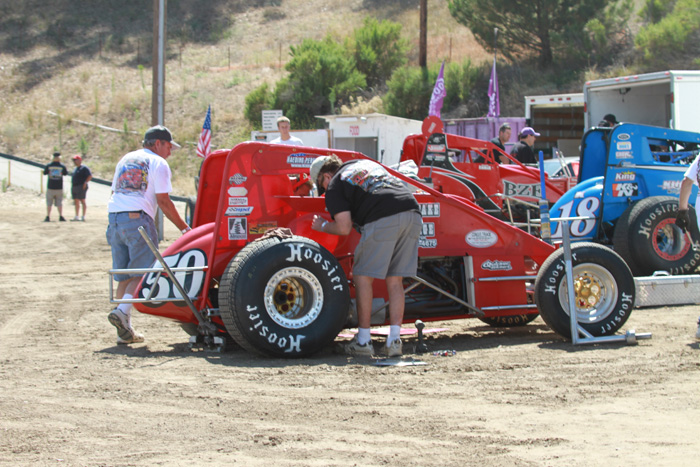 Bruce Bromme Jr gives his red steed some attention.
A smile appears on Jimbo's face as he always dodges the camera.
The crew is looking for something on the little blue bugger
Here they pack the track.
The 18 cars that showed up put on a great show for the fans.
Some of the WRA that come to show off their great automobiles!
The red and blue cars are getting ready.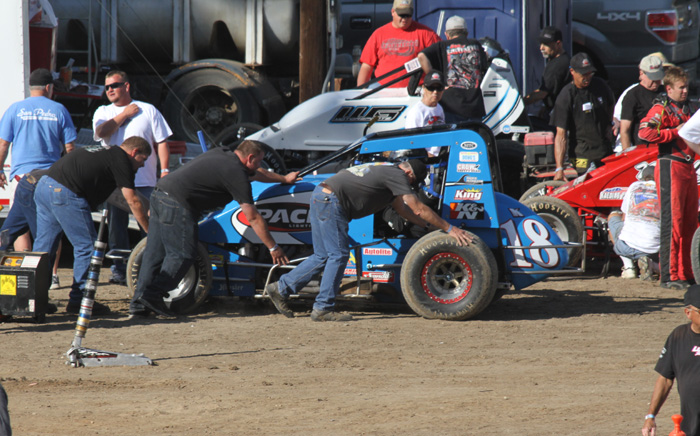 Kittle Krew backs off their car.
Looks like Danny is helping the crew?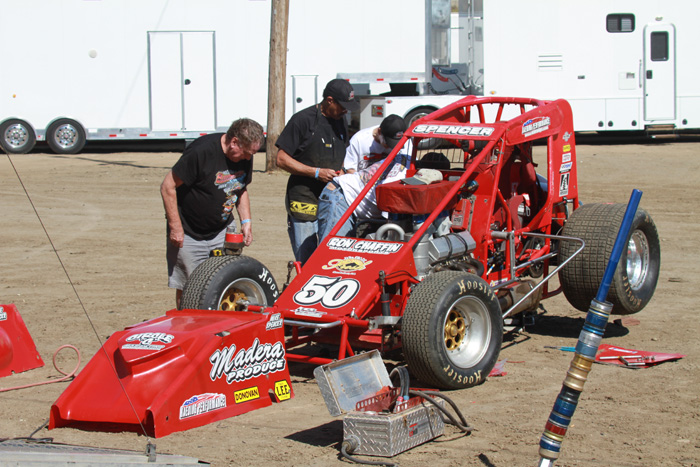 The Bromme set-up going on.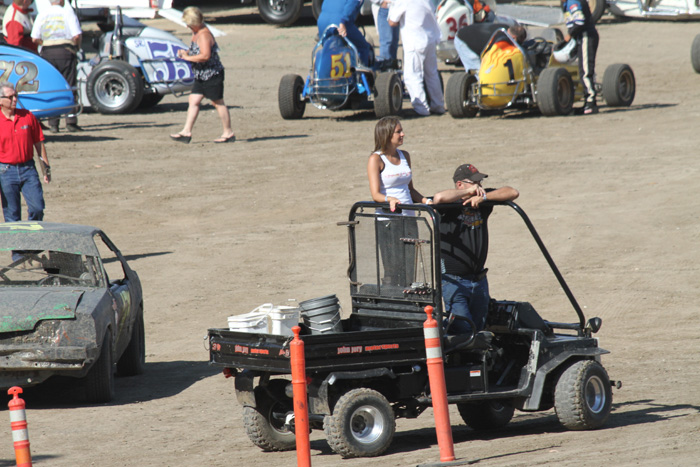 The Jory Mule has two interested watchers as the Williams cars hit the track.
Matt Mitchell wasn't smiling later when he got on his head in his heat race.
Dad and Daughter "fotoging" at Santa Maria! Steve and Korie Lafond on the move.
WRA # 30
# 3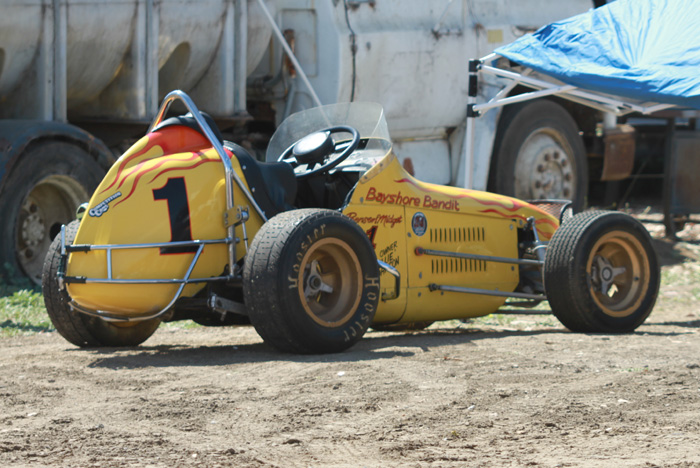 # 1
# 3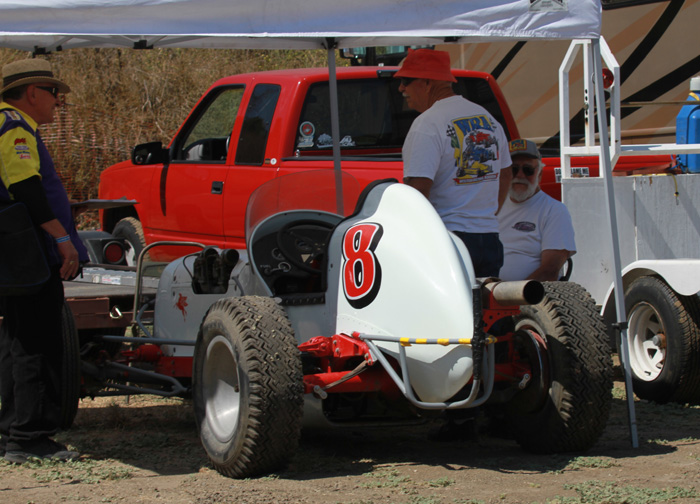 # 8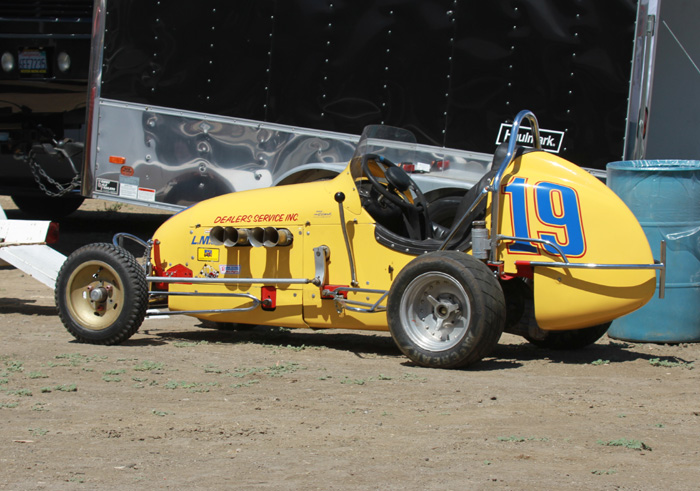 # 19
# 36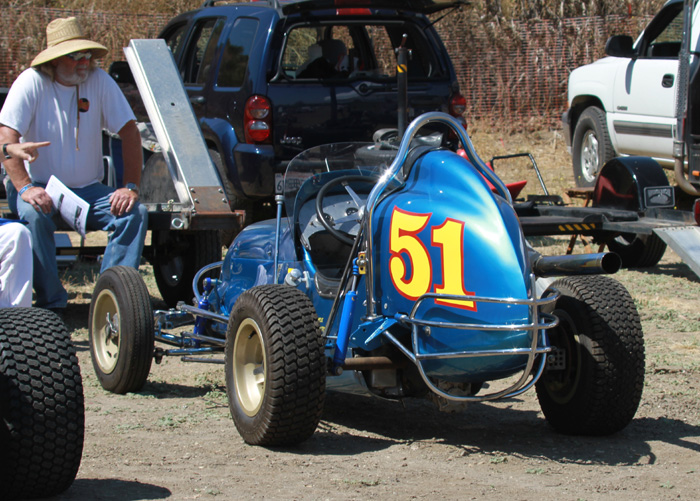 # 51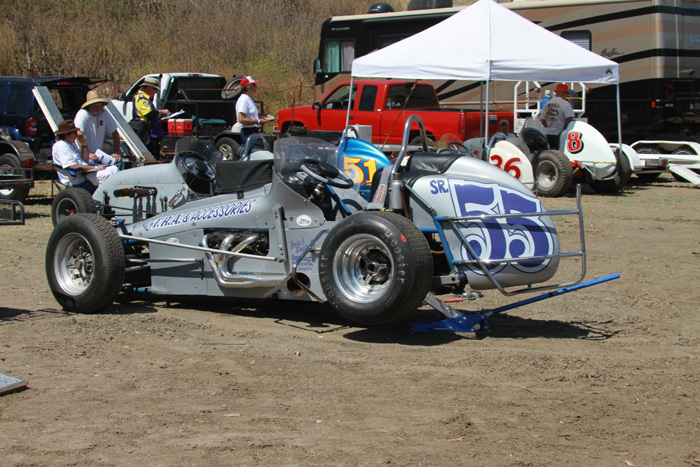 # 55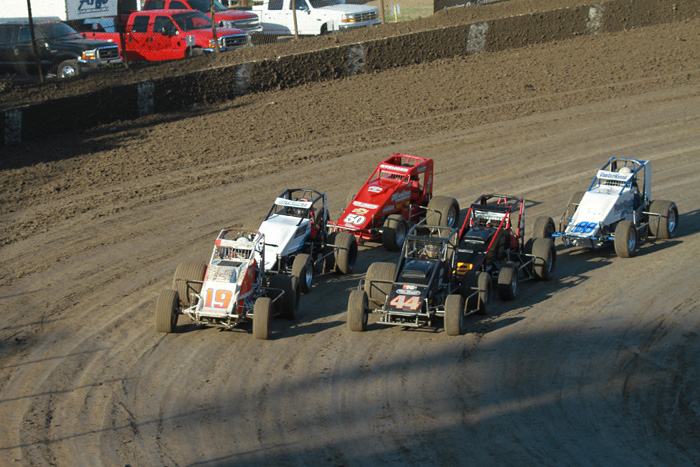 The first heat gets going.
Cody Williams to the front for a win in the 6 car heAT.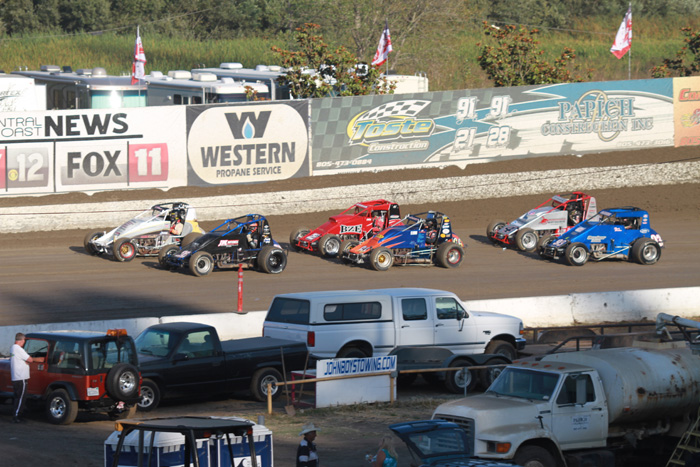 Second heat lined up.
And they are off!
Matt Mitchell gets on his head. It looked bad, but I missed the initial problem and only saw him flying high.
Danny Faria beats Rickie Gaunt to the checkers after a shrt delay.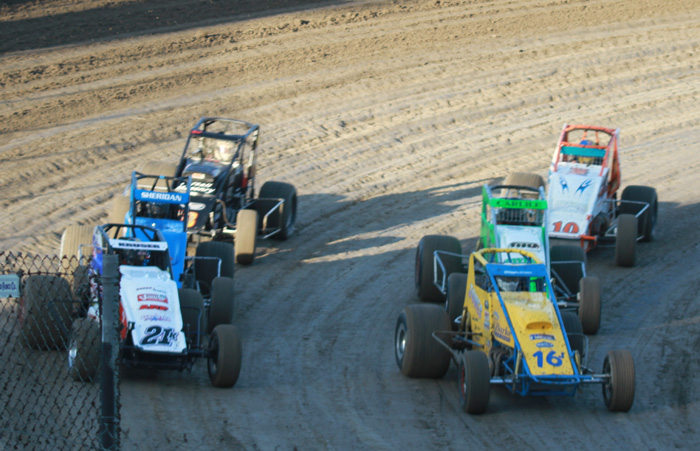 The last heat takes off.
Kruseman to the lead.
Restart after Bill Jones dropped out.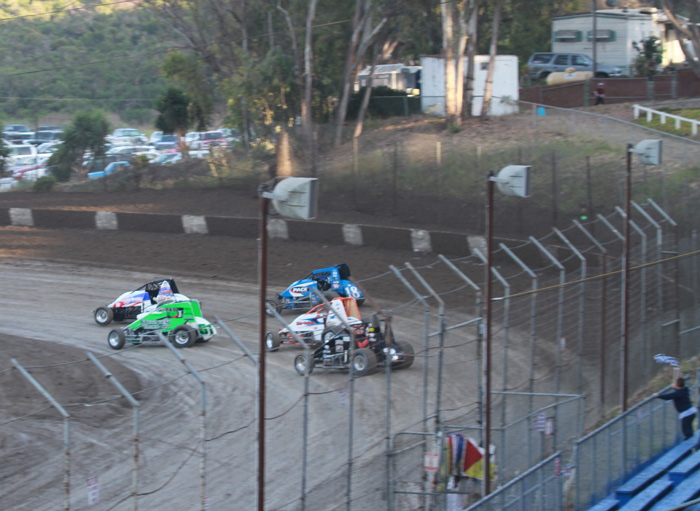 Charging into the first turn!
They finished this way, Kruseman, Sheridan and Carlile.
Last man standing dash.
And their off!
Guess who won even though Little G really gave him all he could handle. Chris Kearns does the interview.
Pat and Lee Ann Normoyle fuss about the camera.
Then they drag Mrs Wags into it.
The trophy girl had two outfits.
The main event takes off and nearly finishes the way they started.
It was a full moon night!!!!