Ronnie G getting comfy in the # 18 seat here.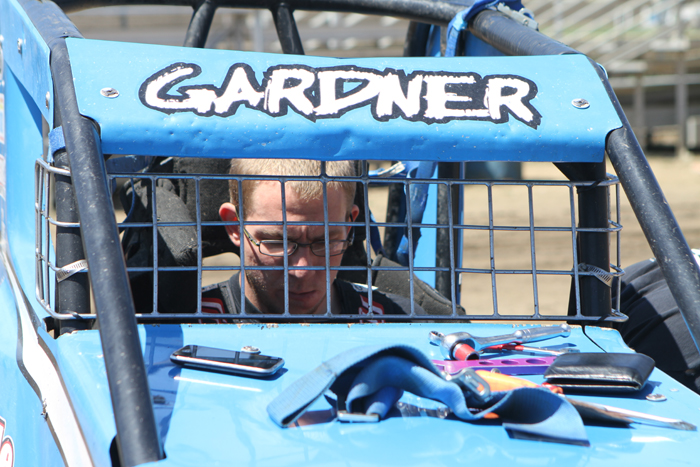 Ronnie concentrating.
Bruce Bromme Jr gets a ride on the team 4 wheeler.
The little red sucker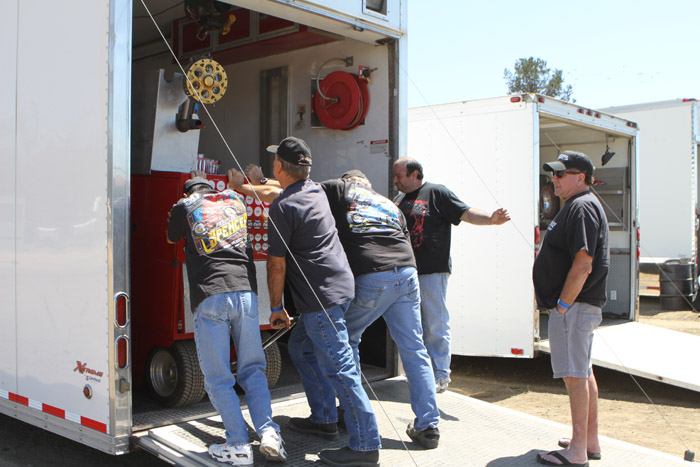 Bruce organizing the trailer unloading.
Gary Tanaka, a crewmember of the # 50 car, gets ready to go to work.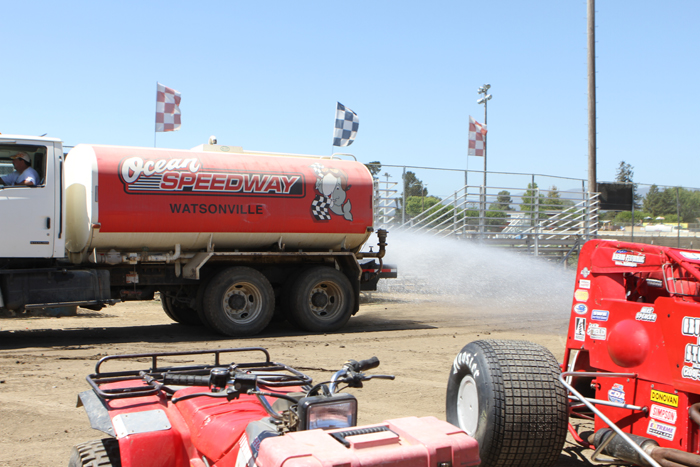 Waterworks for the track.
Cory Kruseman drives this beautiful # 7.
Mark Priestley, the owner of the yellow car.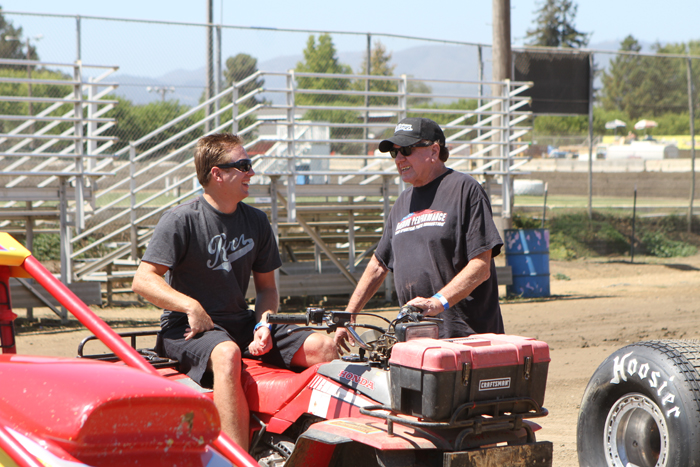 Here Bruce Bromme Jr talks with his driver. Later Mike would hand him and his car owner another victory.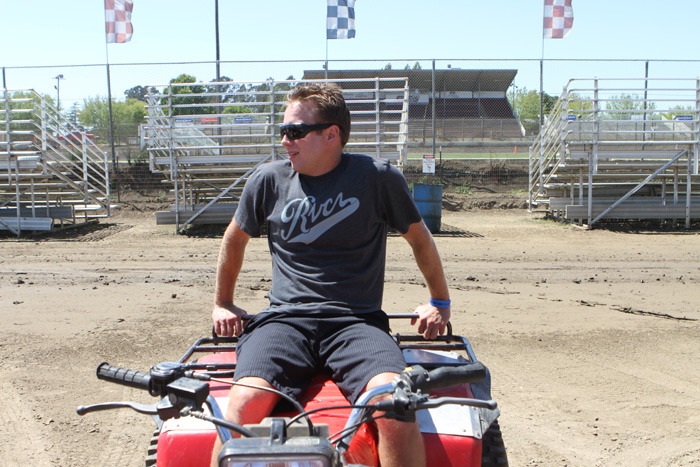 Mike Spencer in relax mode.
The little blue bugger.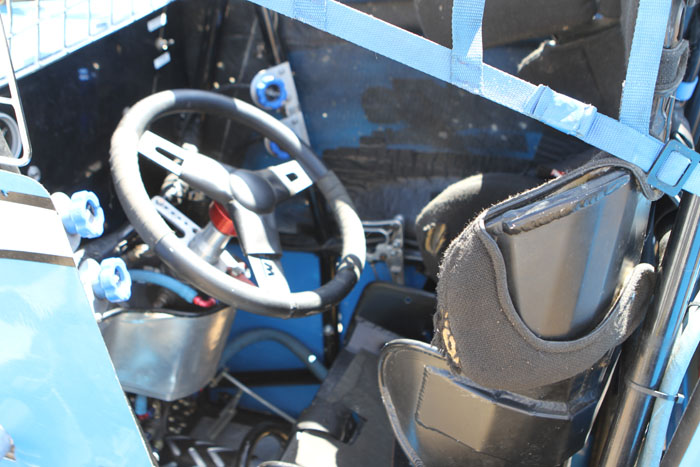 The office for the # 18 car.
The # 7 car at rest.
Looking in the Kittle Hauler.
Little blue bugger
One of the little wing cars
The Alexander crew in the hauler relaxing.
The silver bullet ready to go.
Daniel Hood
The Darth Vader like black cars of the Williams family.
Shane Golobic and Ryan Bernal drive these two Josh Ford entries.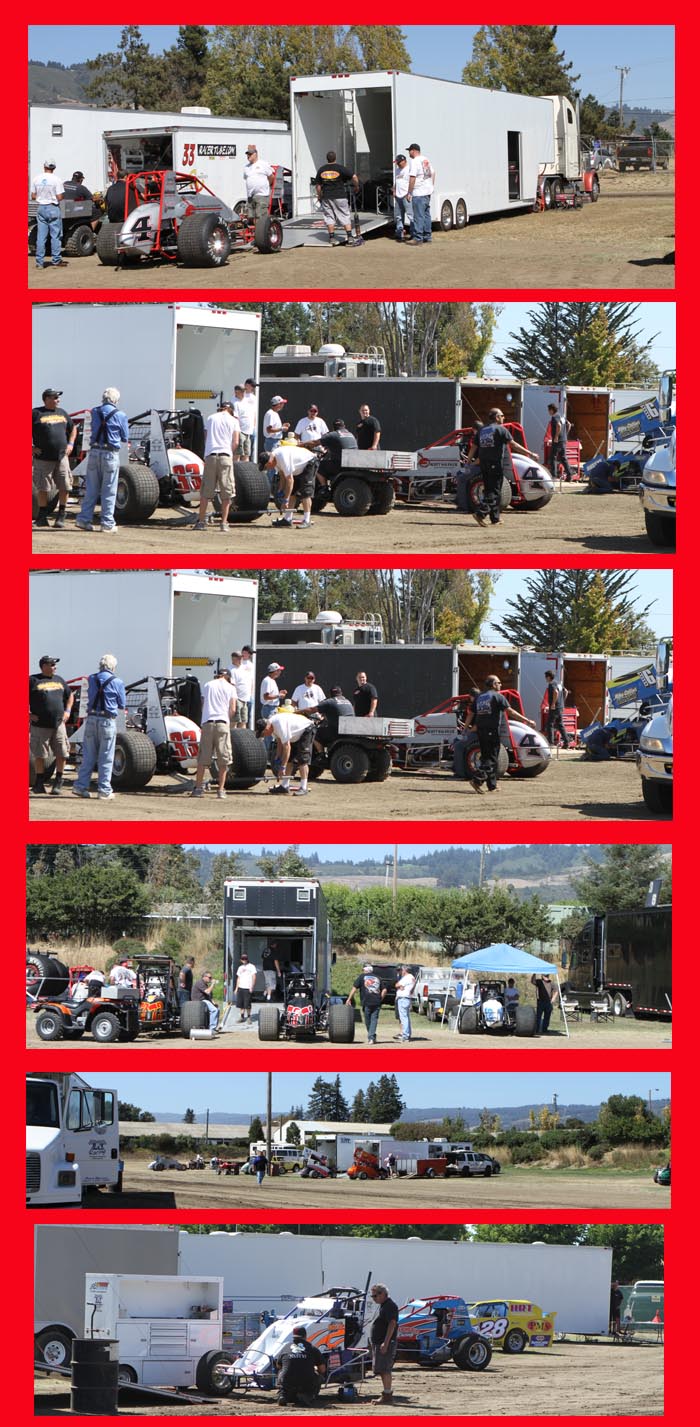 He looks lonely out there in the grass.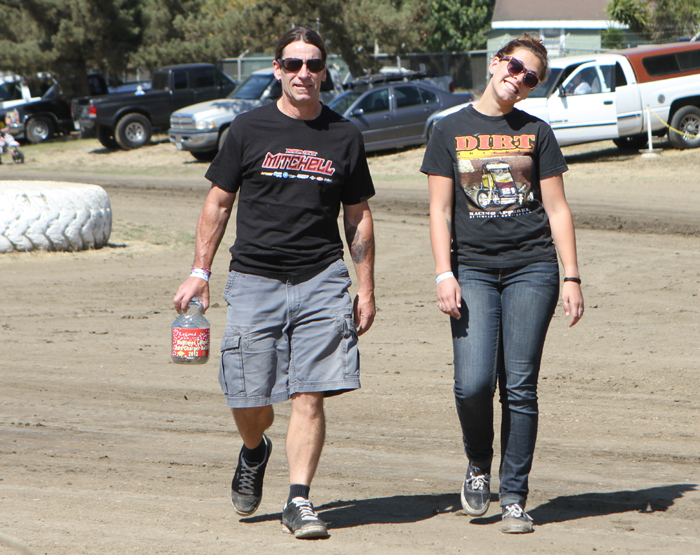 steve and daughter Korie strutting thru the pits!
Brody Roa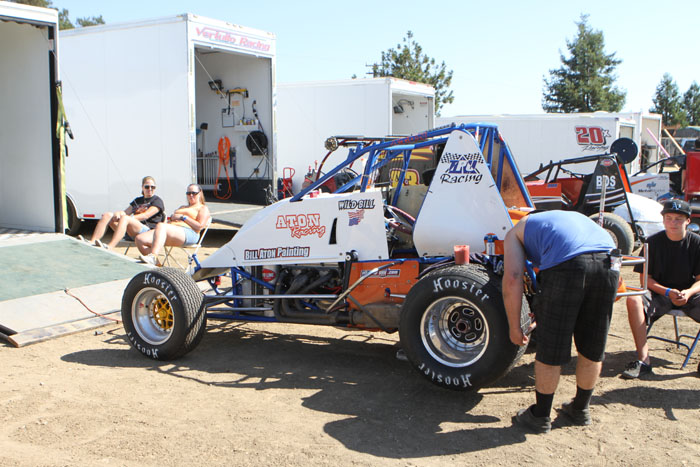 Wild Bill Anton was fast in his 360, but didn't miss much on the track.
Scott Pierovich was tenth in the main event.
Seth Wilson
Tony Hunt
Tommy Laliberte
Austin Williams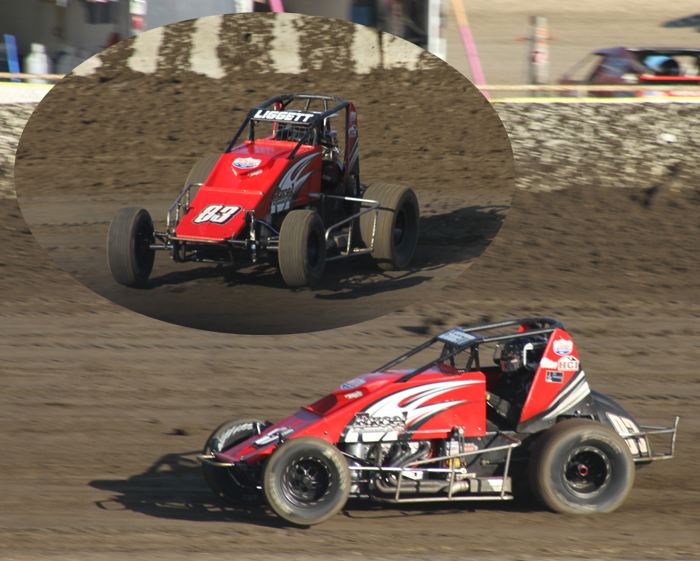 Austin Liggett
Pit grandstand had a few watchers.

The view from the grandstands.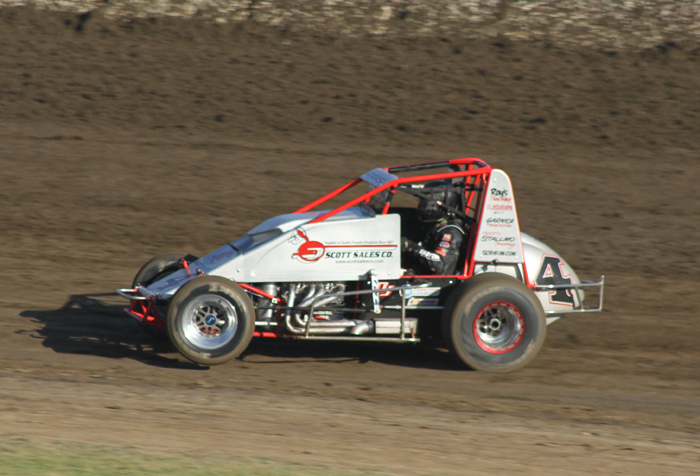 Nic Faas
Ronnie Gardner and Terry Shank Jr
Some of the cars.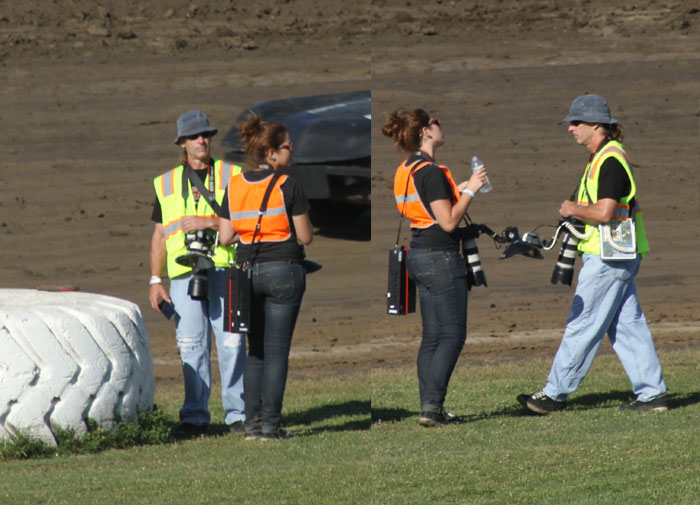 Steve and Korie do their thing!
The Kittle Hauler has plenty of sightseer's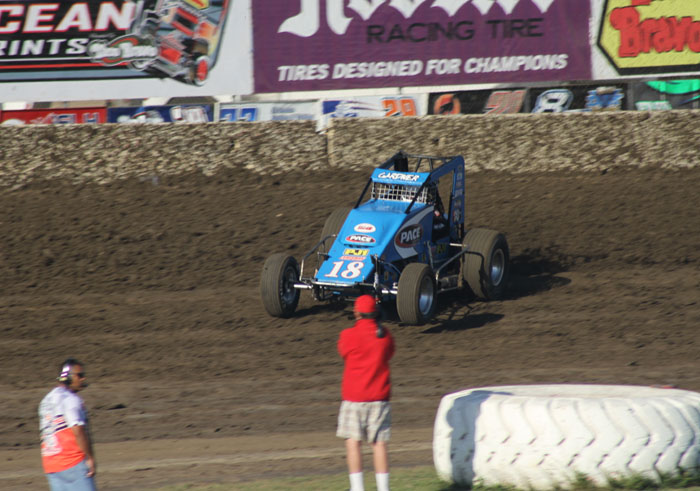 Mike Truex films the Kittle Kar!
Kittel Kar with Ronnie Gardner up.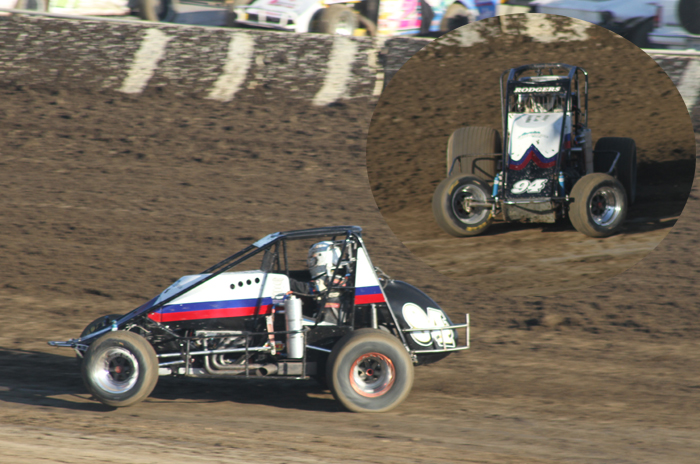 Gordon Rodgers
Justin Sanders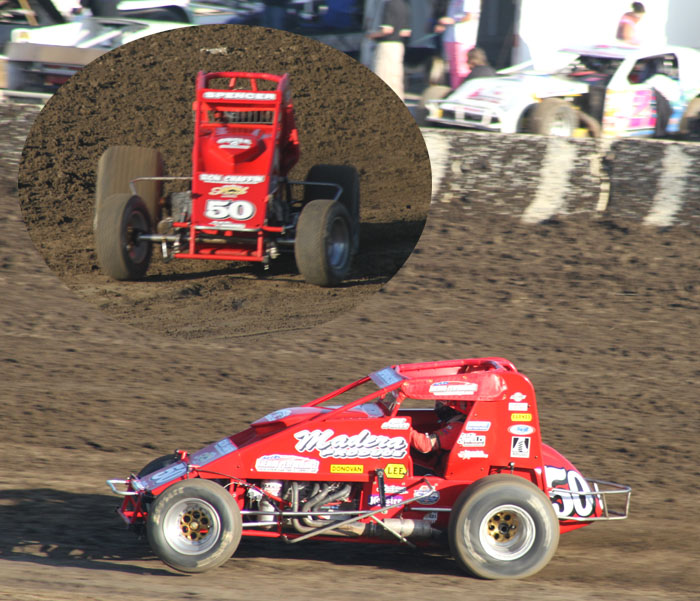 Mike Spencer
Tommy Laliberte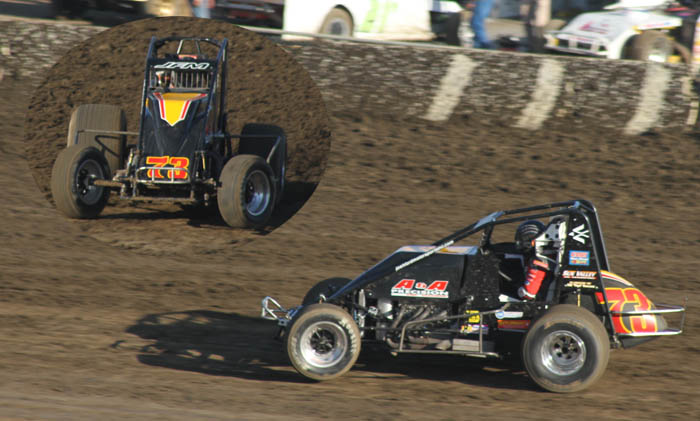 Ryan Bernal
Scott Pierovich
Nic Faas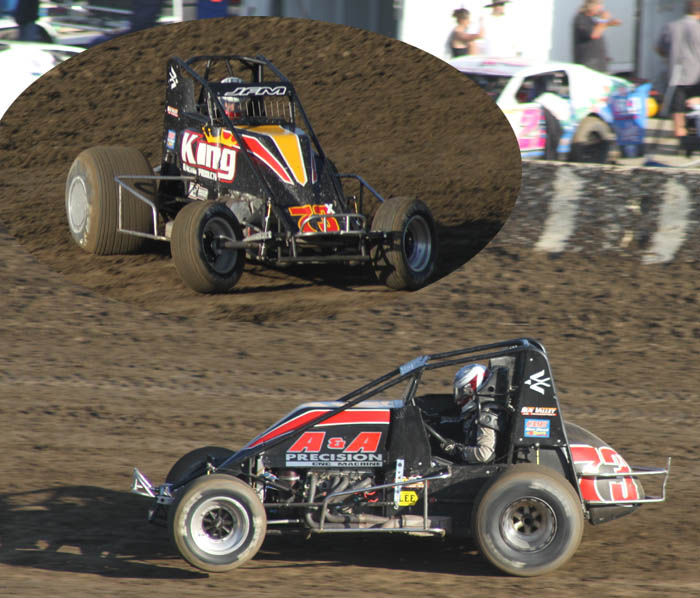 Shane Golobic
Austin Williams
Shauna Hogg
Brody Roa
Cory Kruseman
Seth Wilson
Rip Williams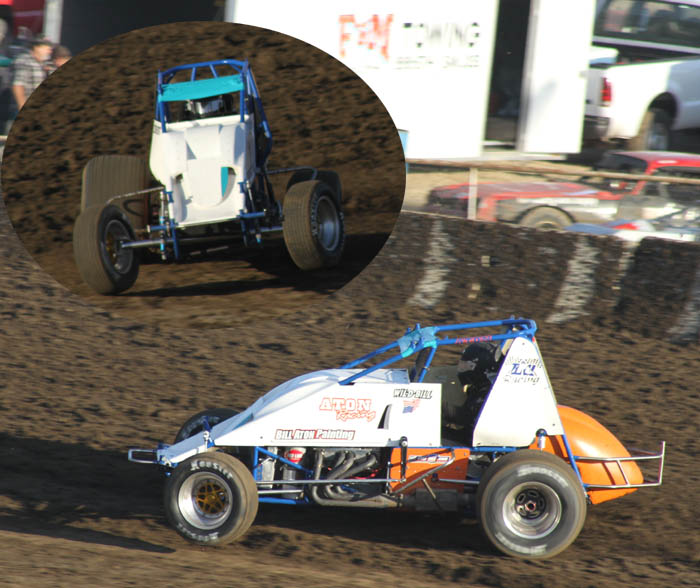 Wild Billy Anton
James Bondurant
Tony Hunt
Terry Shank
Cody Williams
Nick Foster Jr
????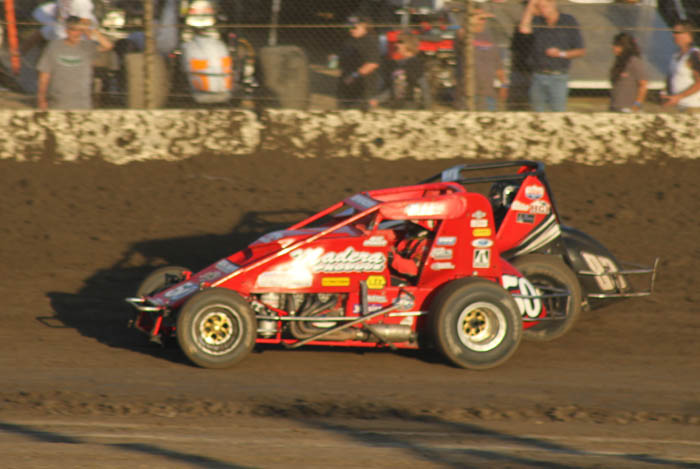 Mike Spencer and Austin Liggett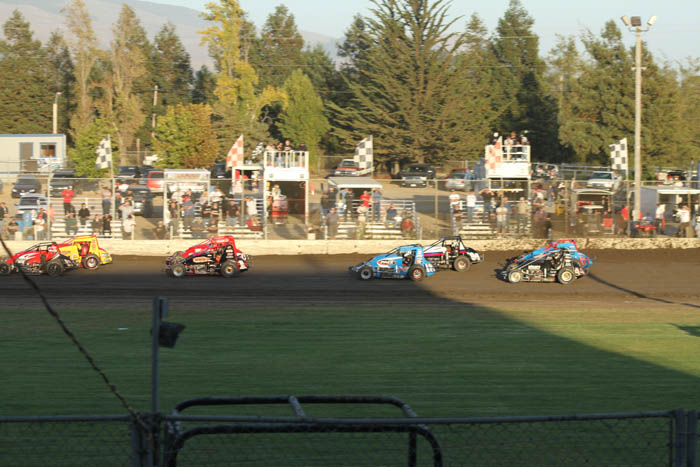 First heat
And here they go!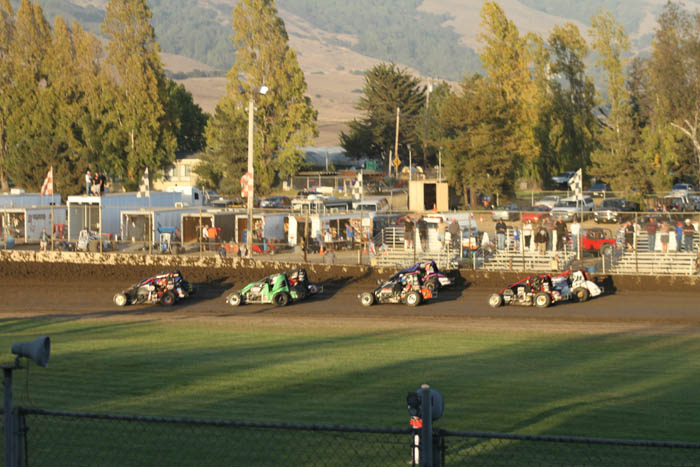 2nd heat.
And thru turn one.
Heat 3
And away we go.