Here is the approach to the grandstands.
And here is the t-short trailer.
Here's the Sprint Week t-shirt.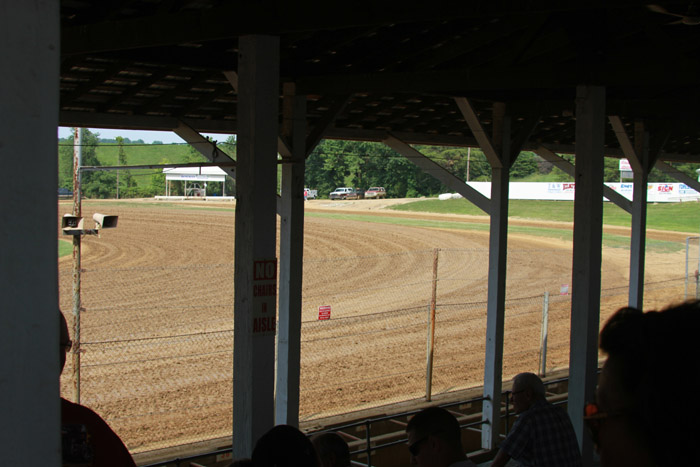 Need a handicap. This is the view I had in the grandstands this race. Any wonder how any pics would come out. Thanks to a long lens!
Another view.
And another
The Sleeze on the road!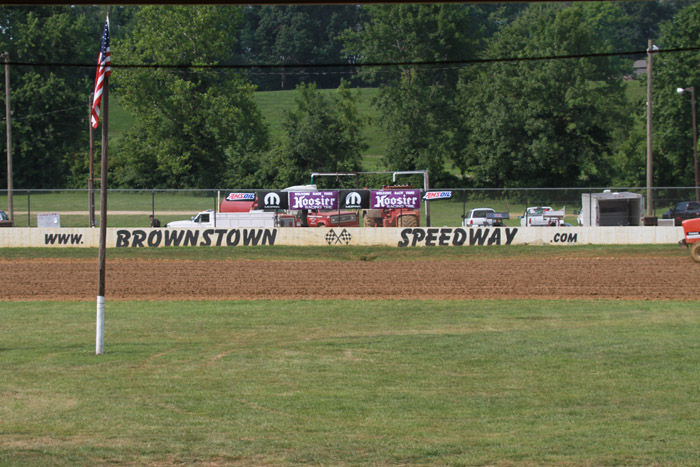 The backstretch wall.
J J Hughes
Chad Boespflug
Brady Short
Casey Riggs
Chris Windom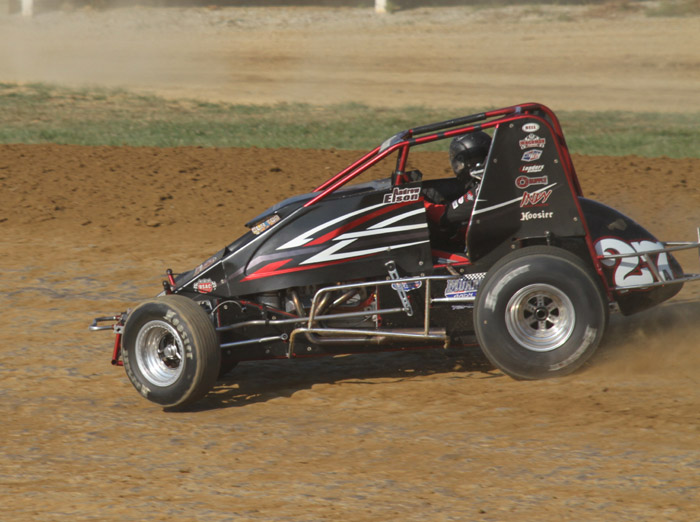 Andrew Elson
Mike Spencer
Todd Kirkman
Ethan Barrow
Hunter Schuerenberg
Justin Grant
Bobby East
Tracy Hines
Chase Briscoe
Chris Babcock
Dave Darland
Blake Fitzpatrick
Keith Bloom
Kyle Robbins
Levi Jones
Jon Stanbrough
Bryan Clauson
Shane Cottle
Chase Stockton
Logan Hupp
Josh Burton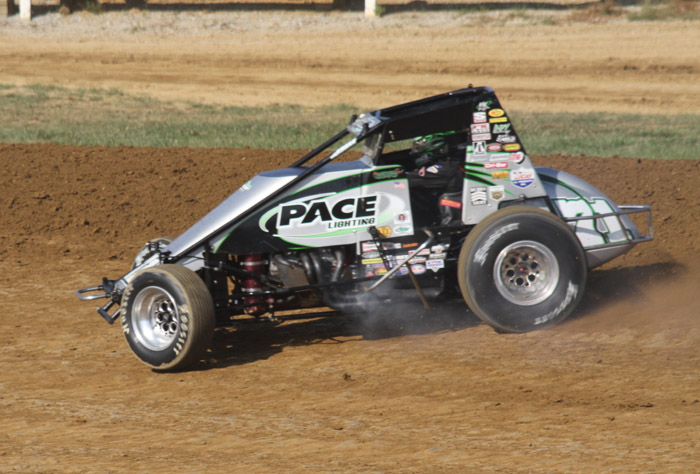 Damion Gardner
Robert Ballou
Casey Riggs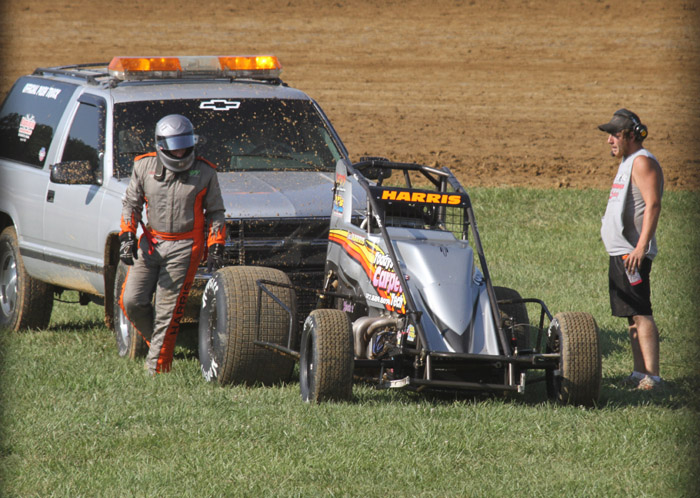 Jared Harris didn't run this one.
Seth Motsinger
Gary Rooke
Jonathon Hendrick
There are a lot of distractions and difficulties that I have in taking pics in the grandstand unlike my buddies down there on the track. Dust, fans running in front of you and the obvious posts etc. etc.
Here's another example when you lose track of where you are aiming.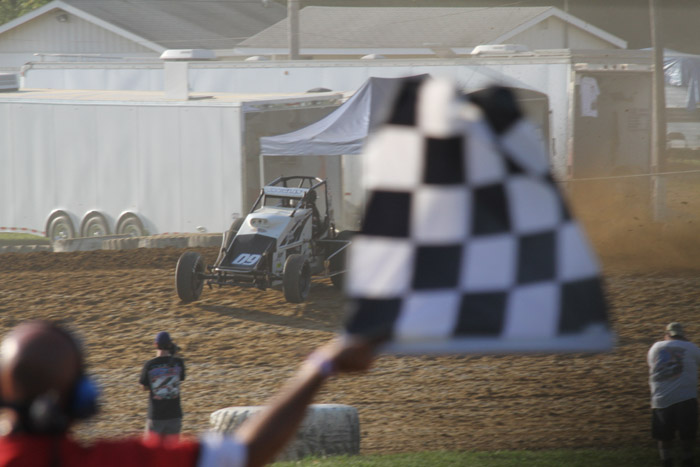 Even the flagman can get in the way at some tracks.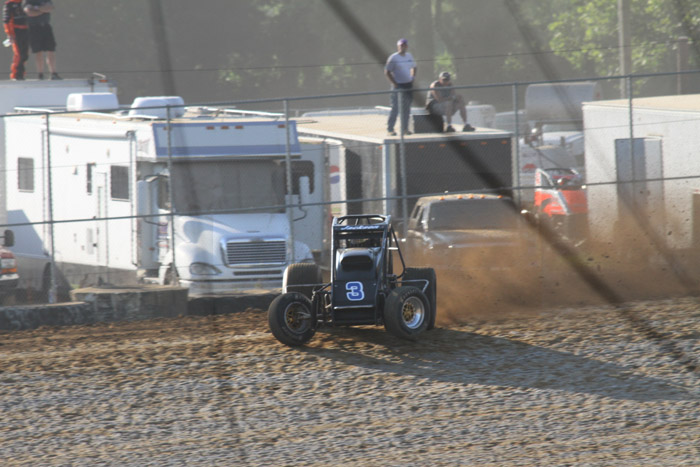 Dakota Jackson
Daron Clayton
Jerry Coons Jr
Hunter Schuerenberg
Note Steve Lafond on the right then to the left Steve and Mike Truex go face to face?????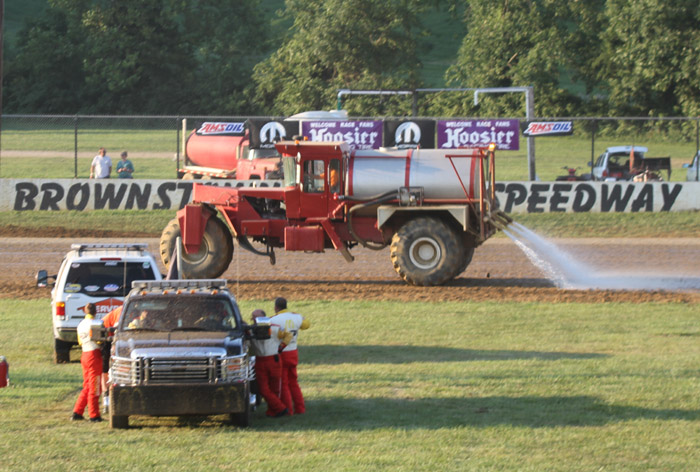 It looked like this water truck was going to run the first heat when he jumped on the track when they were ready to race!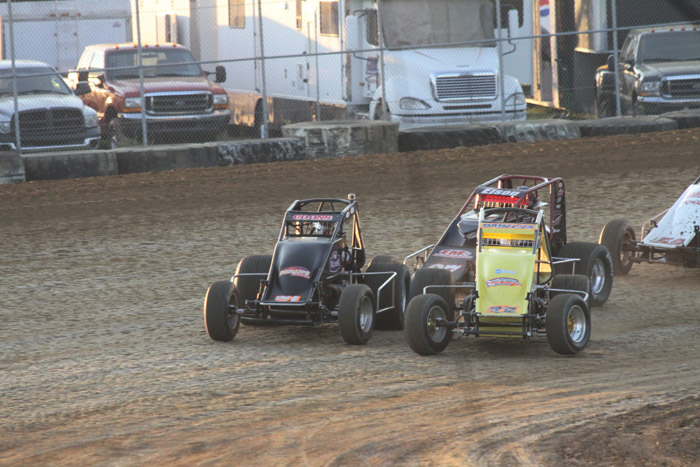 A few track shots.....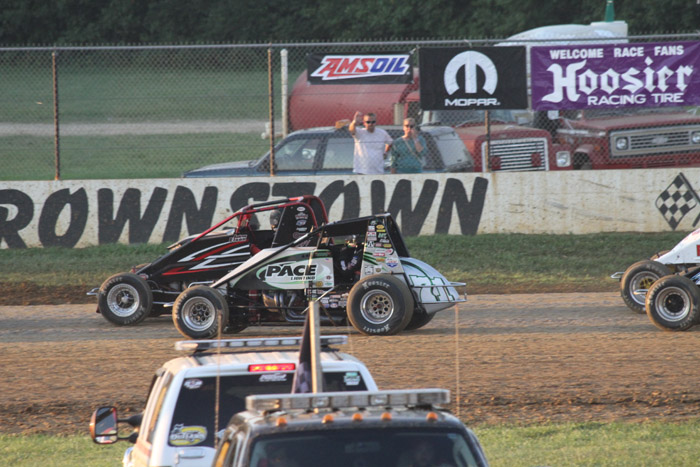 This 5 wide scramble looks like trouble, doesn't it?

Oh yeah, wrecker man to the rescue.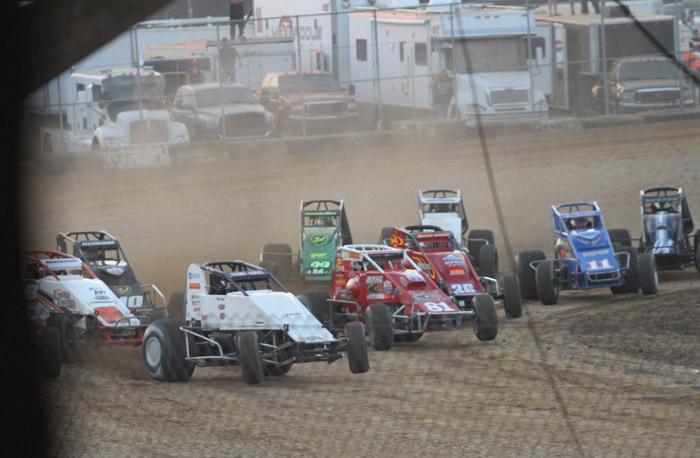 And there off!!
Anatomy of photograpers in action.