On the way to the track I saw this sign?
The Kraemer family sat together where Jack always hung out in the grandstands.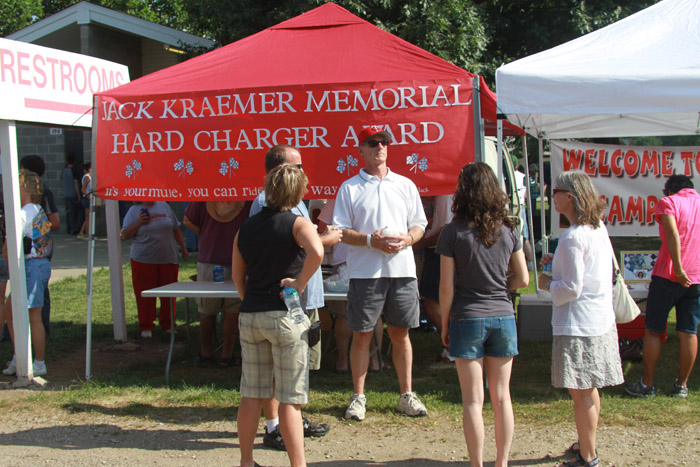 Mike visiting with some of the family as the booth was very active.
Mike checks out the banner made by Randy and Debbie. Debbie also made some beer coolers and sprint car cookies.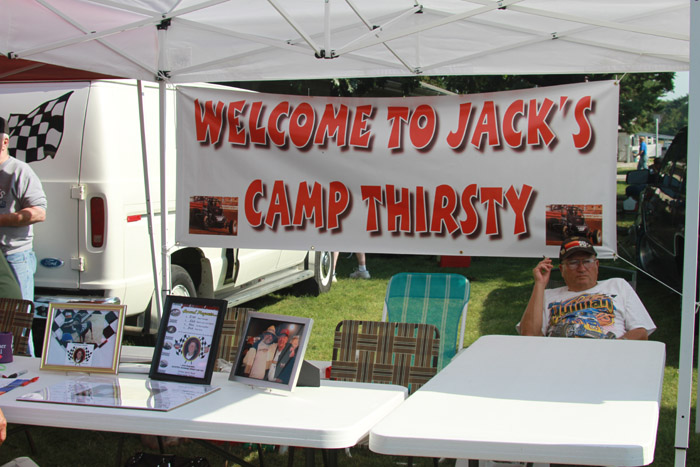 That is Jack's sign he put up at the races and brought chicken livers and beer for all who came by.
The back of Jack's van was known by many.
Debbie mans the cookie booth while everyone is off visiting and running around looking for food!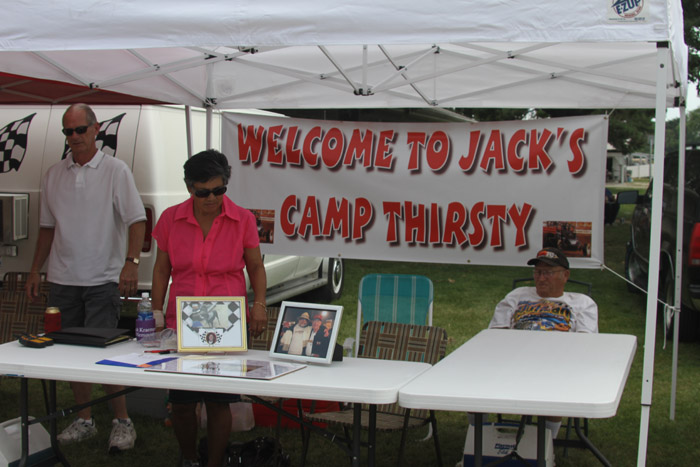 The booth had many visitors and contributors come by during the day.
Here Evelyn admires both booth's.
The flagman looking right into the sun
Think there is a fair on?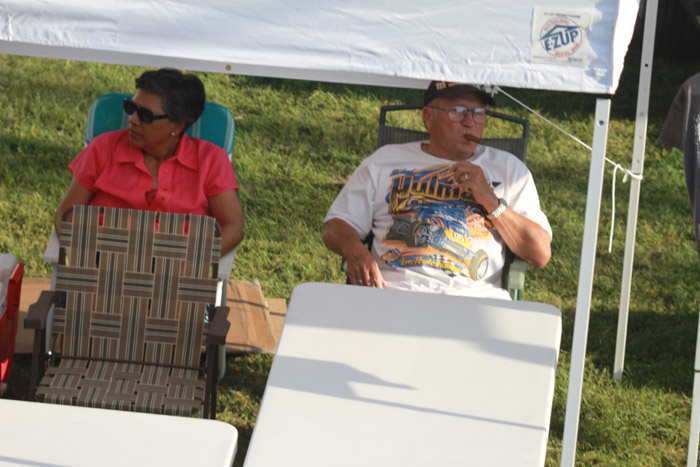 Don Read smoking a stogie while Evelyn Clark looks on.
The back of the grandstands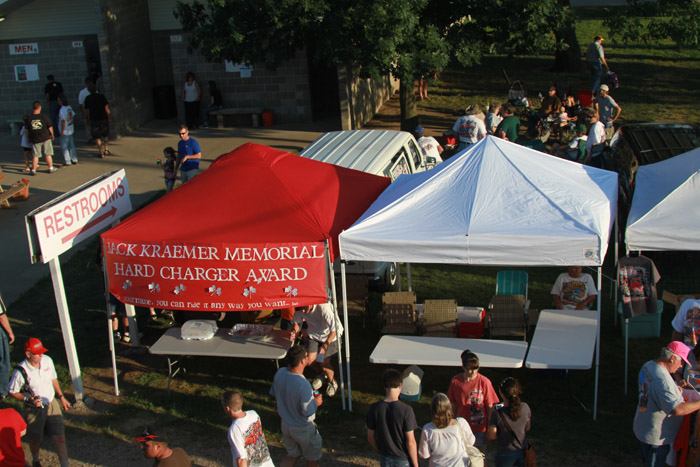 The Jack Kraemer Memorial Camp Thirsty.
The track gets packed.
The fair traffic.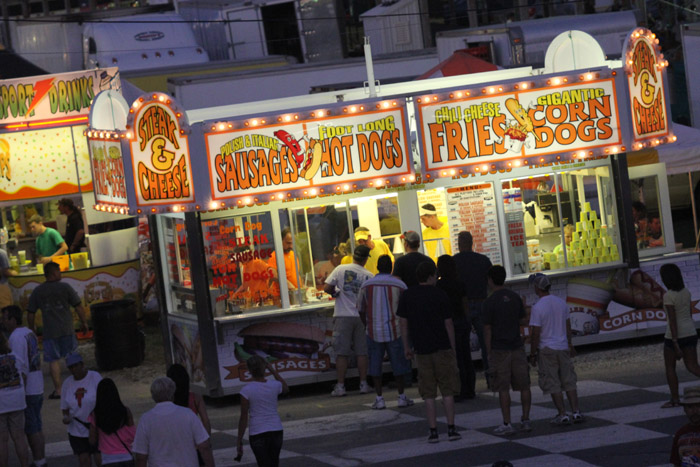 How about lemonaide and a hot dog?
Two likely people are KO and Lafod. Likely to what, most anything!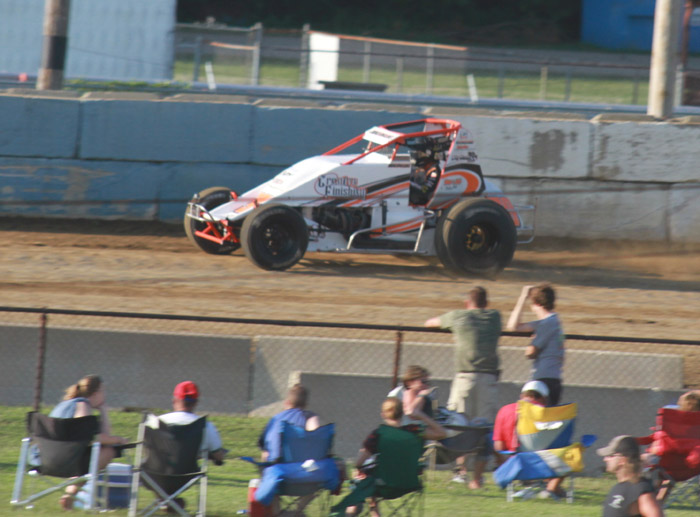 Chad Boespflug
Andrew Elson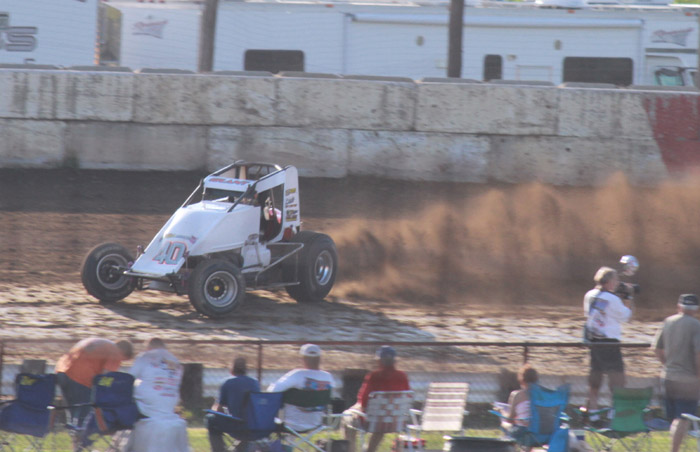 Justin Grant
Critter Malone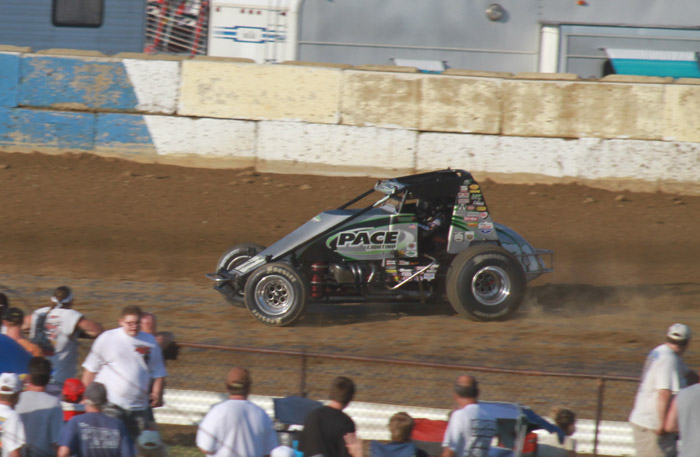 Damion Gardner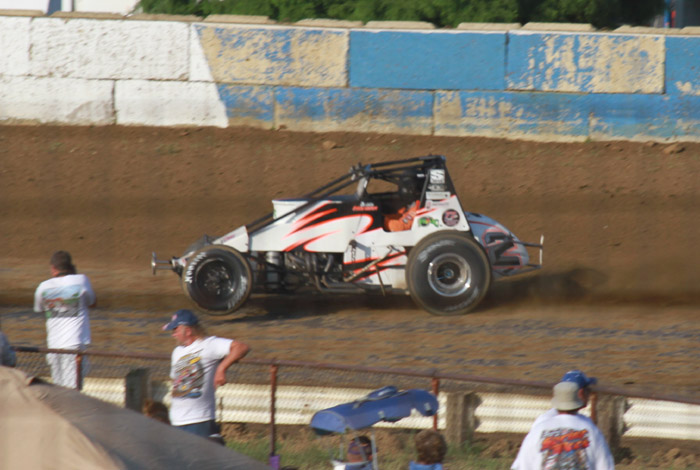 Dustin Morgan
Robert Ballou
Tracy Hines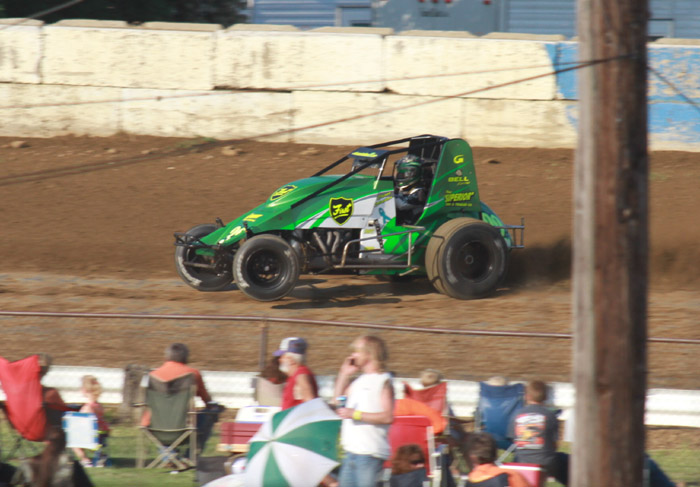 Chase Stockton
Levi Jones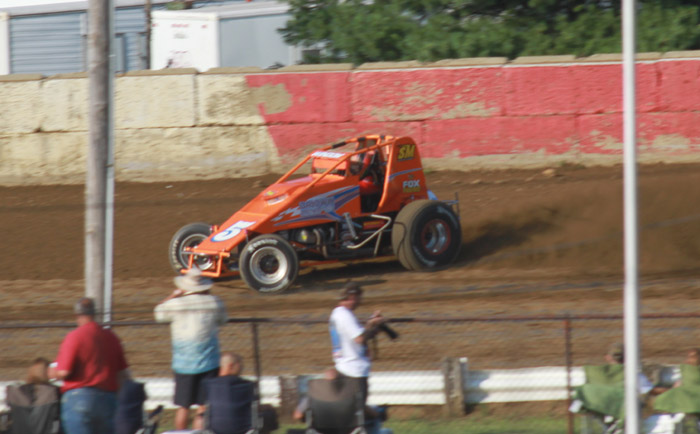 Chris Windom
Bryan Clauson
Jerry Coons Jr
Daron Clayton
Jon Stanbrough
Dave Darland
Mike Spencer
Shane Cottle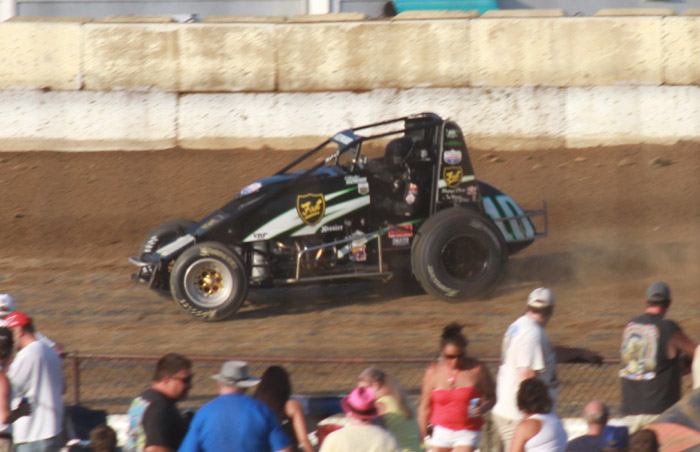 Blake Fitzpatrick
Mike Clark gives Keith Bloom $300 for setting fast time out of the $ 4525 collected for the Jack Kreamer Memorial.
Shane Cottle gets out of his ride after he was the hard charger. In honor of Jack Kraemer, he was presented $2500 for his 23rd to 5th run.
Here is Mike Clark giving the check to Shane Cottle with the imediate family.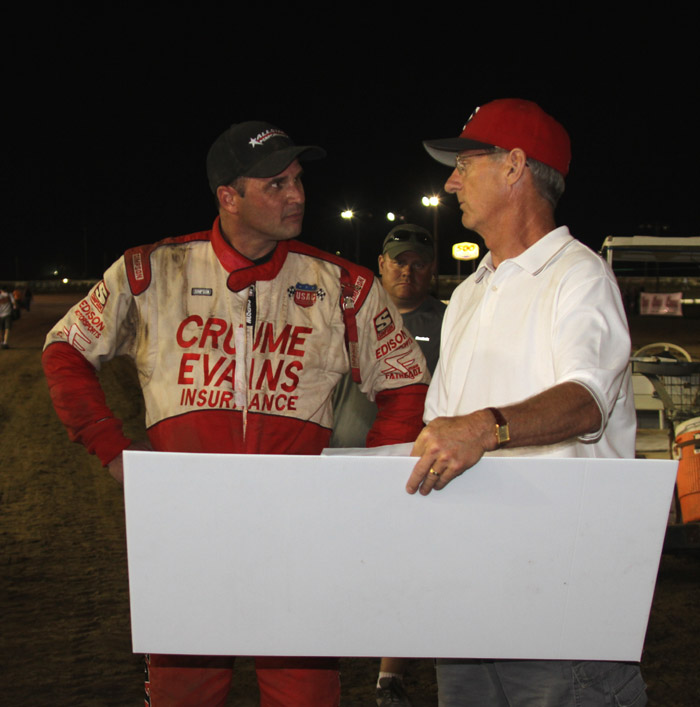 Mike and Shane chat before the presentation.
Mike making the presentation.
Shane gets interviewed as Mike and Evelyn look on.
Mike gives the crowd a few words after a hard days work.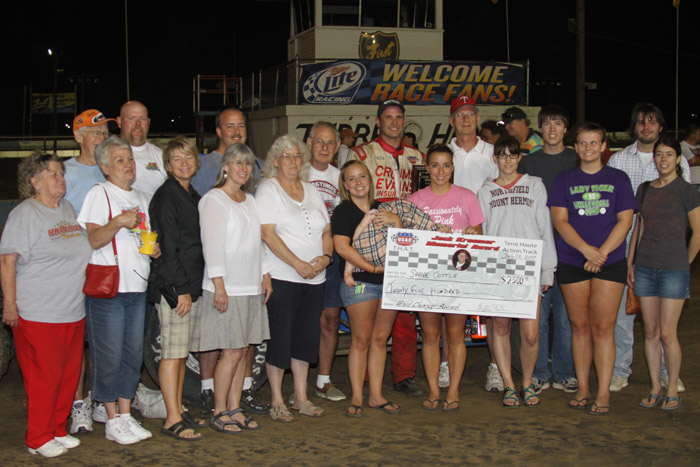 Here's the Kraemer world big pic.
Here's Randy and Debbie
Andrew Elison receives $ 400 from Mike as the first non-qualifier who was 7th in the Semi.
Hard Luck owner Brandon Maddox receives $ 500 from Mike after crashing in qualifying.
Hard luck owner Hank Byram receives $ 325 from Mike after his car crashed in the main.
And the winner, non other than Chris Windom who was the runner-up the first 3 nights.