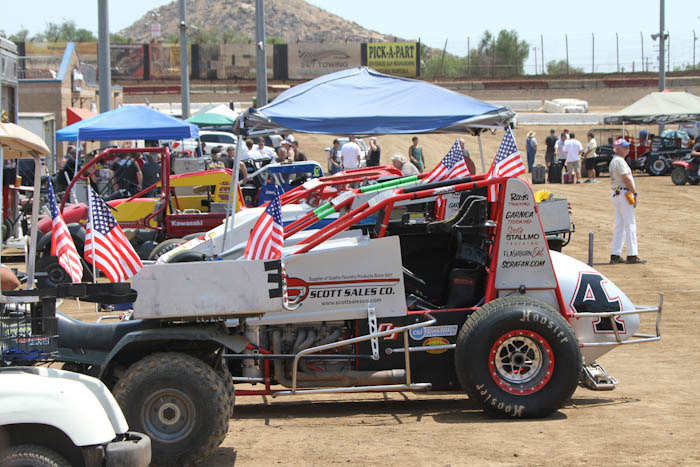 Line em up on the 4th and racing is good in the heat!
The Moose pit is always decorated up on holidays thanks to Mrs Moose who is getting around better after her horrendous accident early in the year.
EZ-UP's were the order of the day as it started out very warm, but cooled off nicely when the sun went down.
May busy stuff going on!.
Here comes the winning driver moseying in. Nic Faas was sharp weaving his way thru traffic this week and nobody could catch him, including the little red sucker that was back with a vengence after some major main event problems in the last few months
Super Rickie Gaunt came to play and made 15th in the main.
Wandering thru the pits to see the action was normal for some.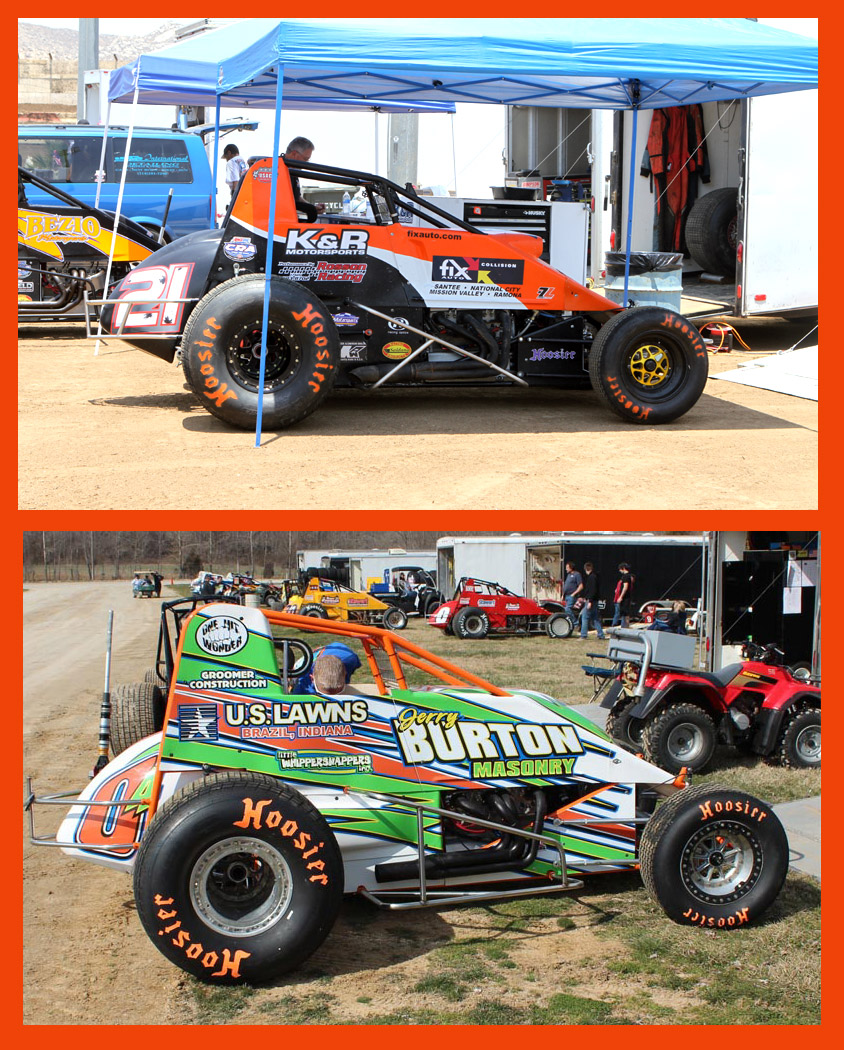 A J Bender's car sports the orange Hoosier's on his tires in honor of Josh Burton, who lost his life racing in Indiana recently. Many Indiana racers are doing this back there. That's Josh's car below A J's.
What Okie would have a famer in uniform wrenching on his car? Toby Sampson came out to play in his "ragtag" sprint car pieced together from all sorts of sources because he wants to race!
Ronnie Gardner bringsout his new car!
The Silver Bullets and their day turned out well as Nic Faas drove hard for his second win of the year.
The little red sucker was quick time and Mie finished second on the night.
The Moosemobile was strong as David cardey ran third after leading nearly half the race.

The Williams clan had their fun this week.
Matt Rossi came over from Arizona to run 16th this week.
The pits were very busy including the Roa spot and it's always fun to wander around and take it all in. I love this racing and besides it was cooler than at my house.
The yellow Priestley car was back with Cory Kruseman in the seat after he healed from a shoulder injury. He started on the pole and was 5th this week.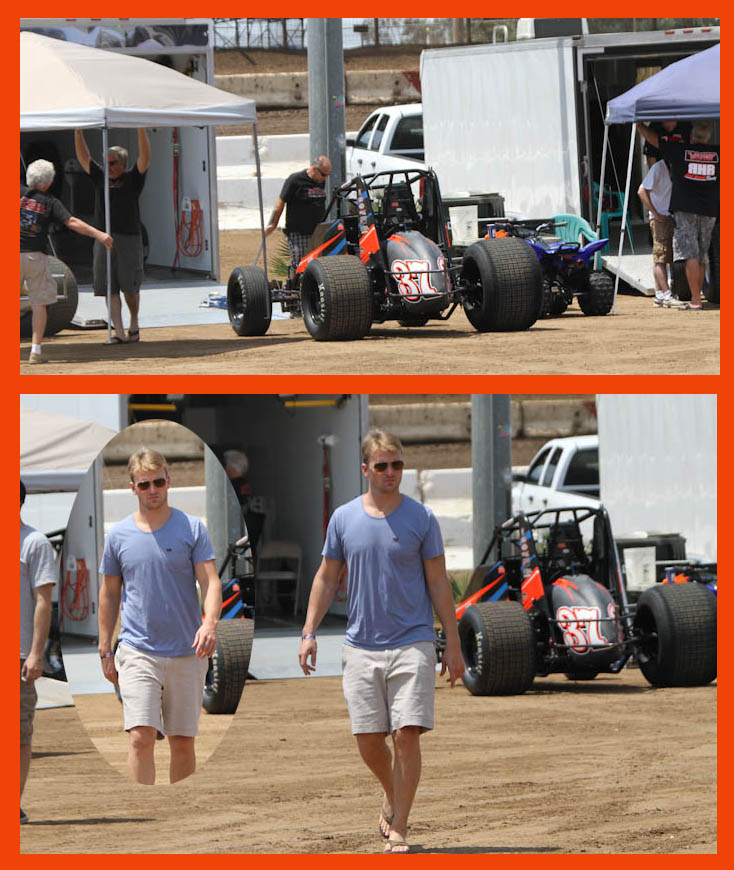 Matt Mitchell ran a strong fifth this week.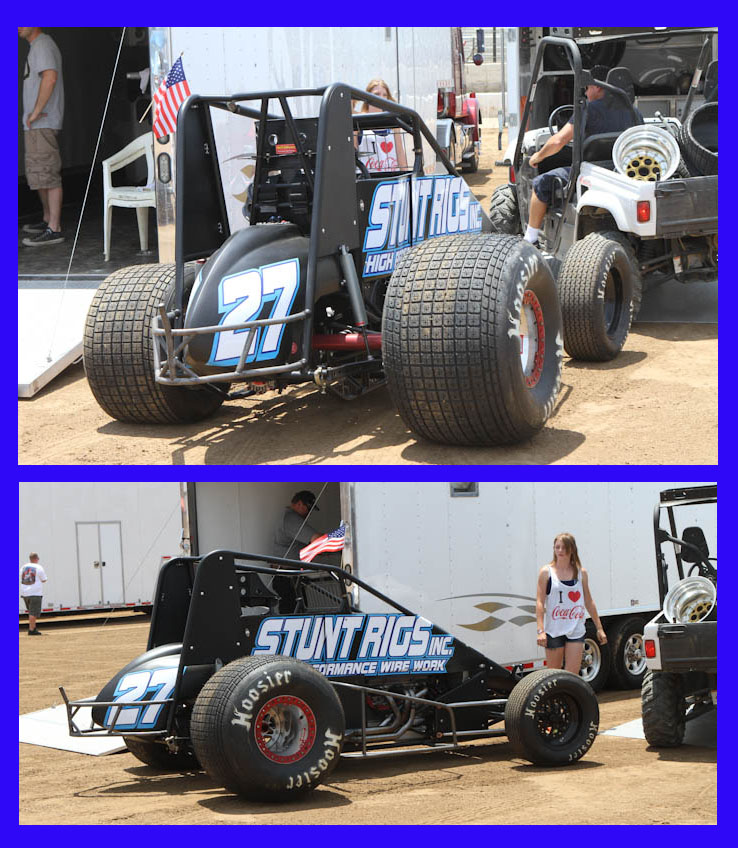 Troy Rutherford drove this car well this race, but a nasty smoking problem eventually sidelined him in the semi.
David Bezio had a fine time and finished 18th this week.
Some of the Senior cars that ran this week
Seth Wilson's mom passed away this week after a long illness, but Seth was tough as he came to race.
R J Johnson made the long tow from Arizona and ended up in 14th in the end.
A J Bender continues to improve and had a fun day, but just missed the main by one spot after loosing his muffler while running 3rd in his heat near the end.
Kenny Perkins continues to race weekly in his bright red # 0K car. Had a little trouble this week when he finished 21st.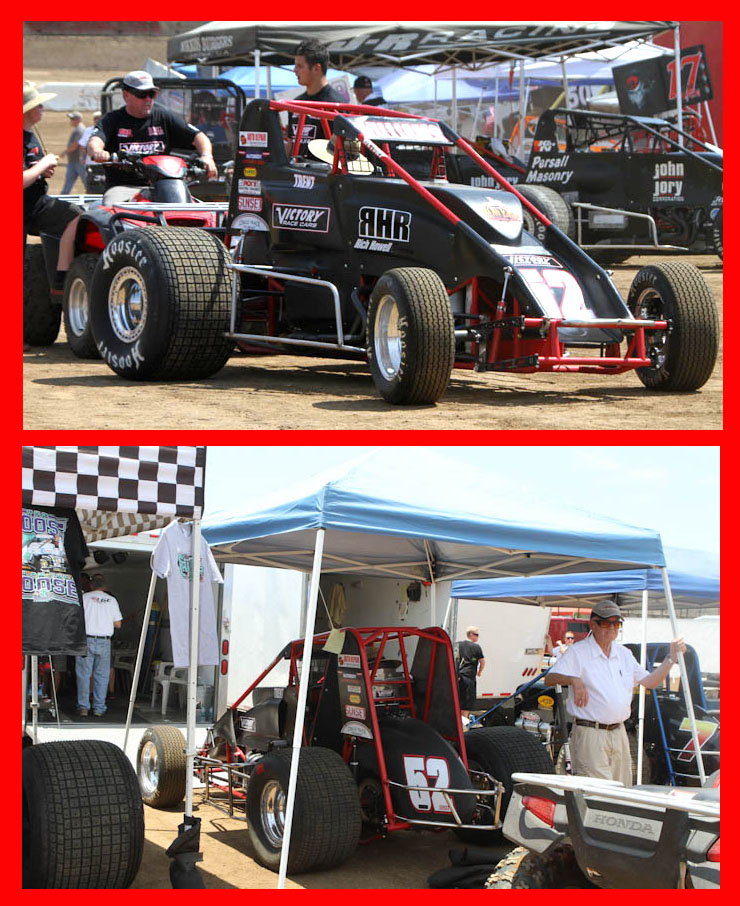 Young Gun driver Trent Williams is young and coming along fine in his dad's Victory chassied car.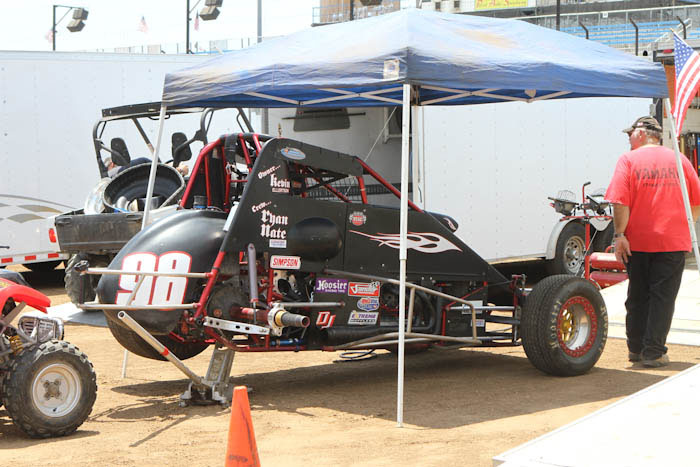 Jeremy Ellerston came to run today, but after a 6th in his heat he was parked with a problem not known by me.
Nobody home to watch this big fella so he gets a cage with his own aircoinditioning. Wendy Michnowicz takes care of her "baby".
Chris Gansen and his significant pretty lady pose for me.
Mark Alexander and Mark Priestley chat in the heat.
Why are we here so early? To rest up fro the show says jerry Welton who loves to race his sprint car.

Showtime for the fans to come down and mingle with the drivers.
Funtimes on the 4th of july!
And more on the frontstretch.
After all the fun, the racers go pack to the pits.
And now we can go racing!

Wagtimer's Krista and David brought the kids and David stole the camera while I was off messing around. That's Mackinzie with all the smiles at the top and their friends two kids as well.
Sorry, but the shots thru the fence are not for framing, look but don't touch!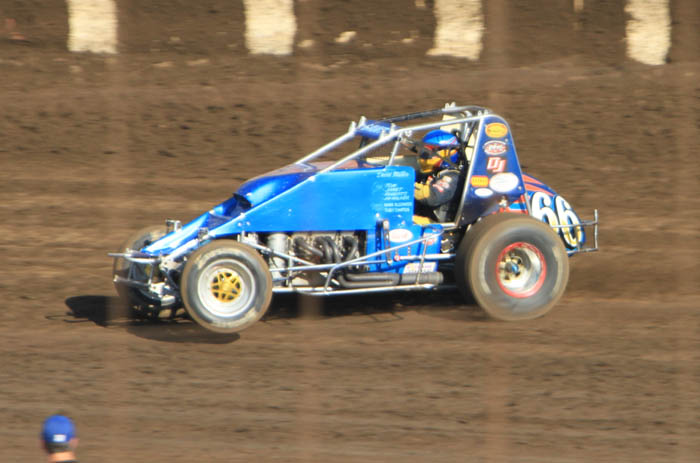 Super Rickie Gaunt
Troy Rutherford
Cory Kruseman
Ronnie Gardner
Matt Mitchell
Nic Faas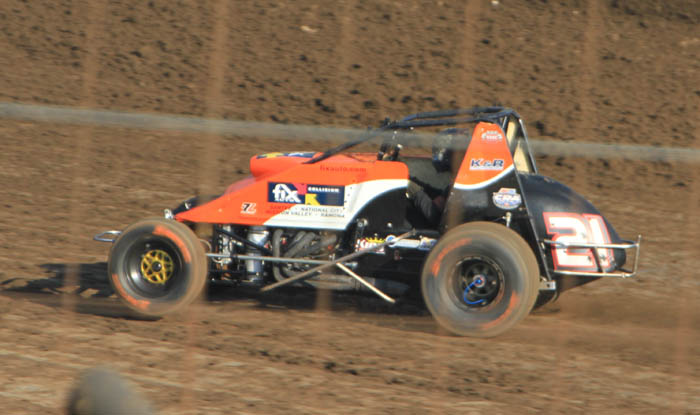 A J Bender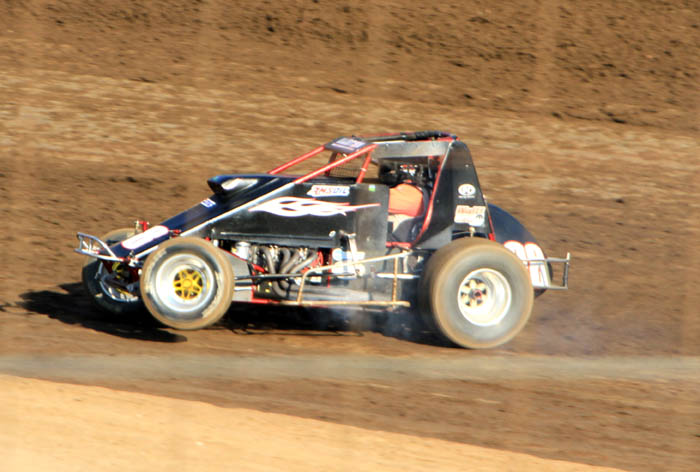 Jeremy Ellerston
Mike Spencer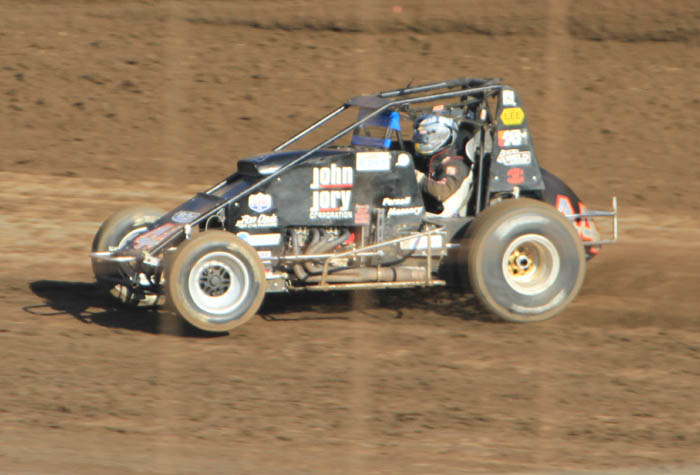 Cody Williams
Austin Williams
David Bezio
Seth Wilson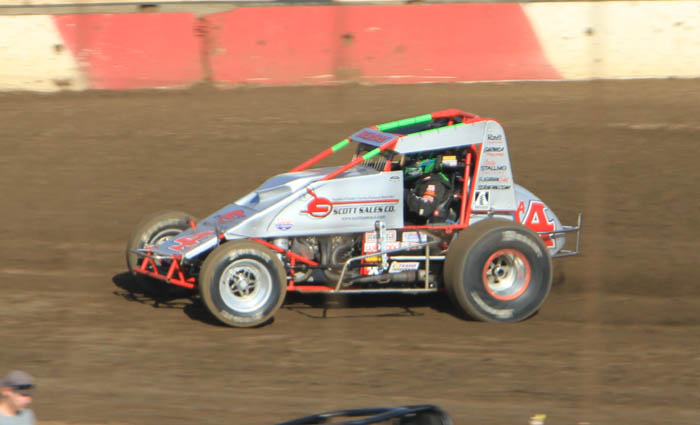 Damion Gardner
Matt Rossi
Toby Sampson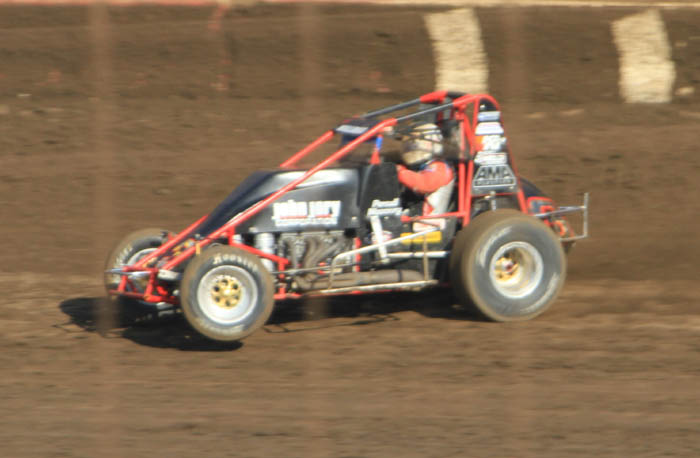 Rip Williams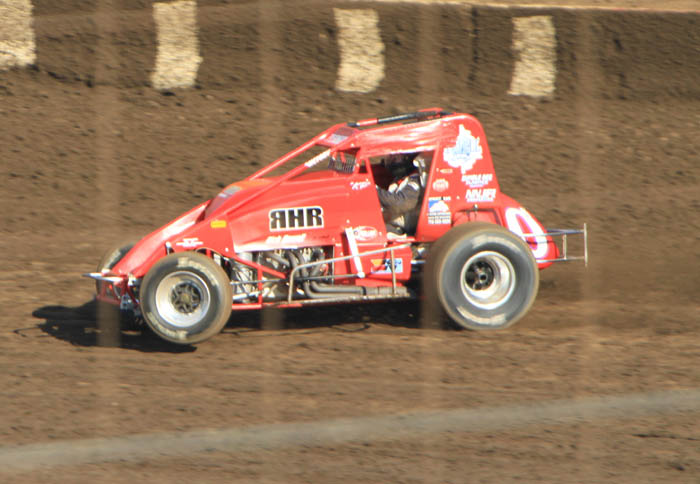 Kenny Perkins
David Cardey
Brody Roa
Josh Pelkey
Marcus Neimela
Jay Waugh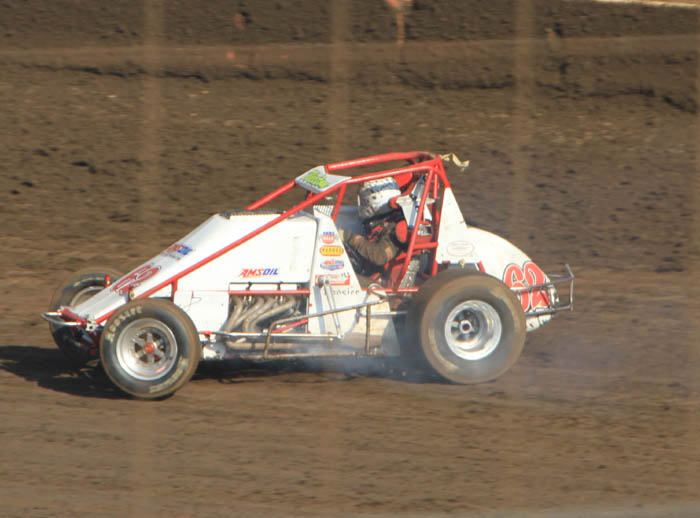 Jerry Welton
R J Johnson
Heat action was fierce

Flags were flying!
Infield action.
Stand up for 4 wide
Line it up and there offff!!!
God Bless America!
Fireworks!!!
Flyover during the National Anthem.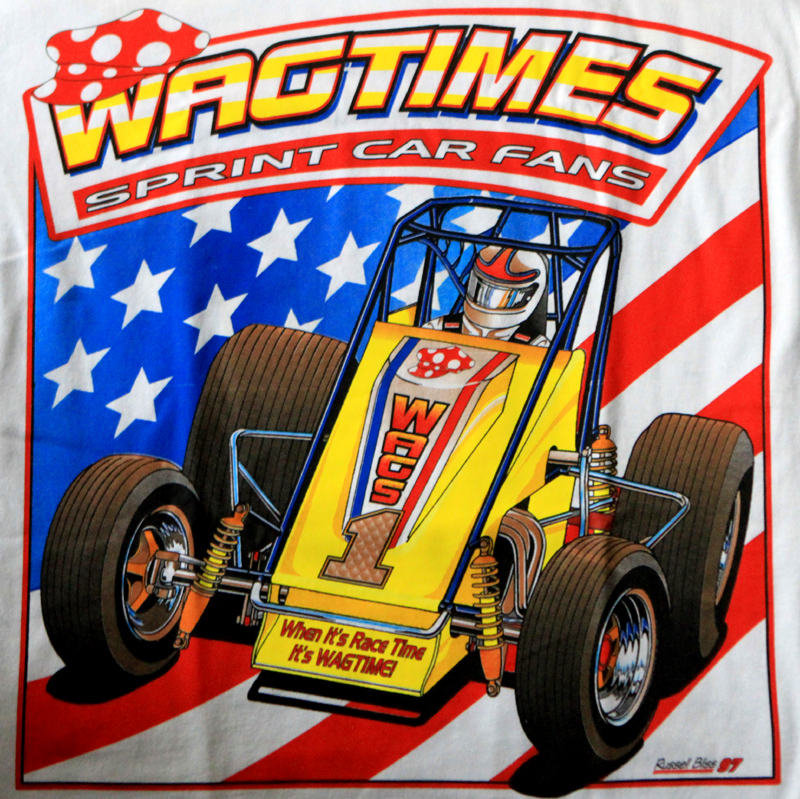 The new Wagtimes t-shirt is available for $15 each or 2 for $25. Shipping a little extra. E-mail or text me your desires.