Ripper's pit is always busy. They only had two cars tonight, so it must have been easier?
The Vander Weerd twins pit area. Jace and Richard continue to compete well.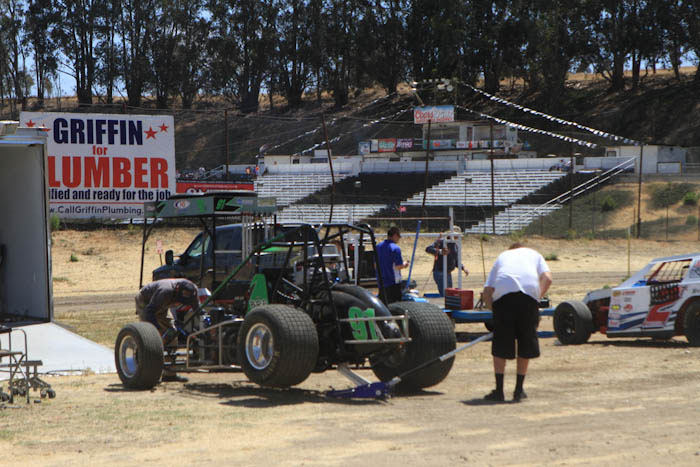 Brody Roa works on his car with the grandstands behind him.
Ryan Bernal made the trip down south to run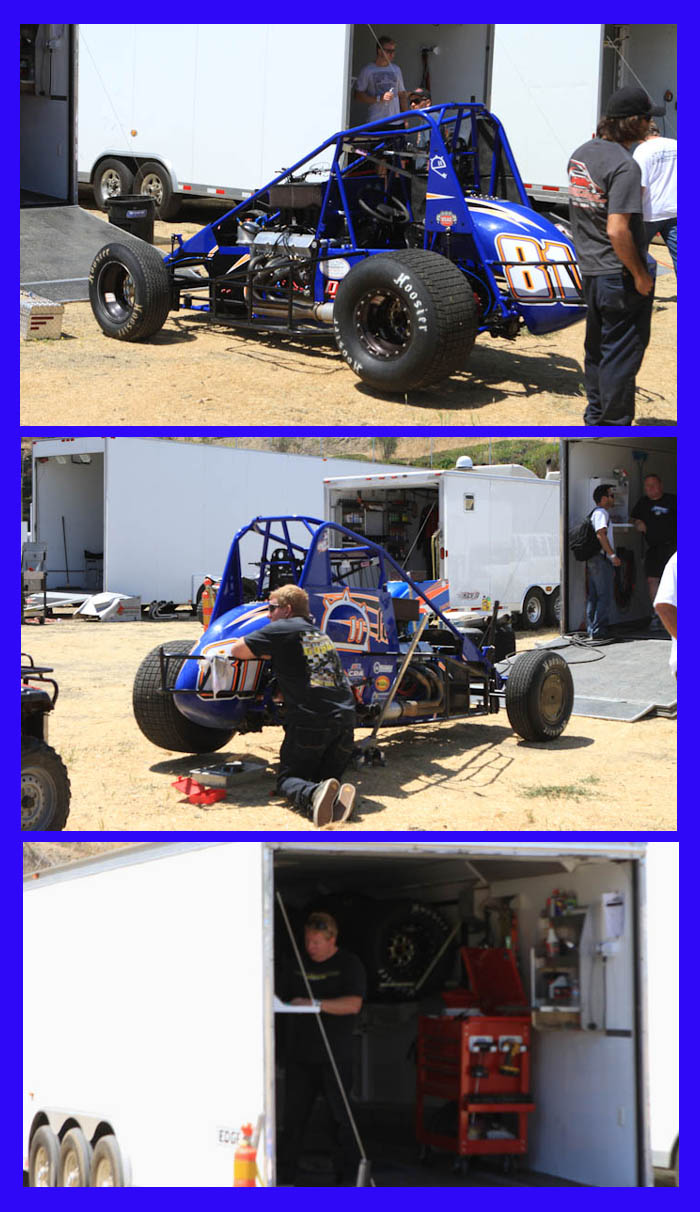 Marcus Niemela's car gets working over.
Matt Mitchell's hot rod under maintenance
Cody Sanson made his 410 debut as he ran 13th and looked pretty racy.
Bud Kaeding pulled in the main right away as the first car out. He was 6th quick and ran 2nd in his heat.
Matt Mitchell
Cody Williams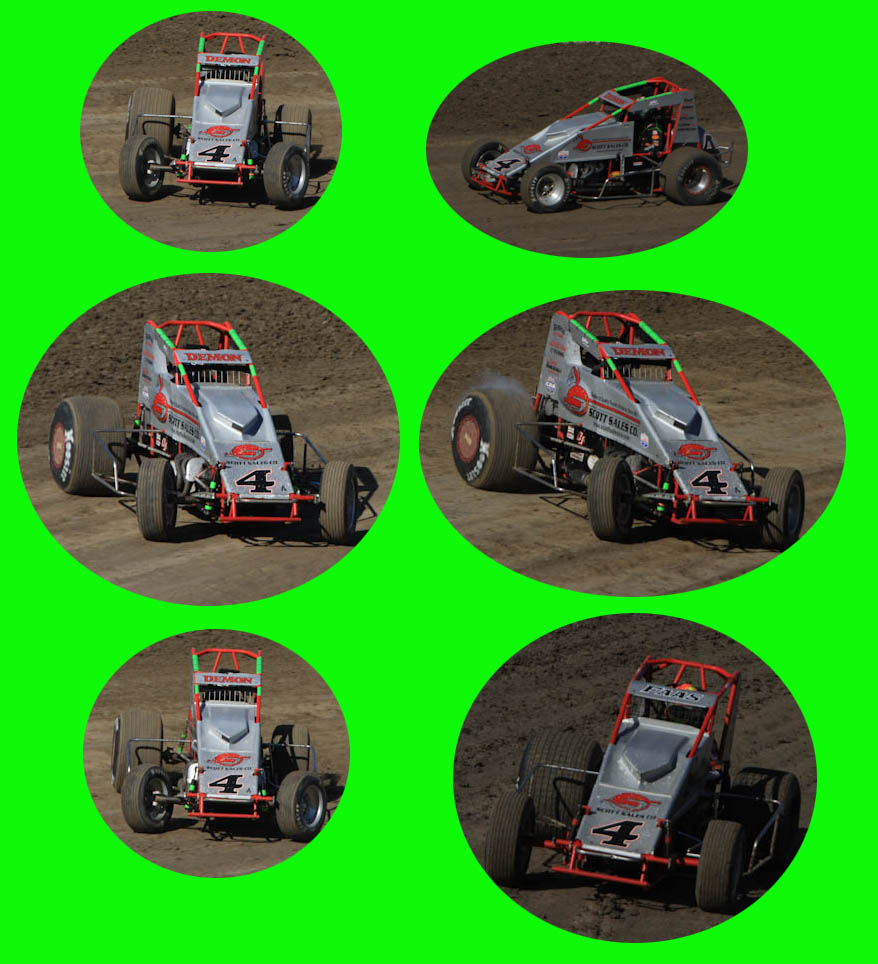 Damion Gardner
Brody Roa
Mike Spencer
Cody Swanson
Austin Williams
Cory Kruseman
Marcus Niemela
Bud Kaeding
Ryan Bernal
Cotton Farmer
Jace Vander Weerd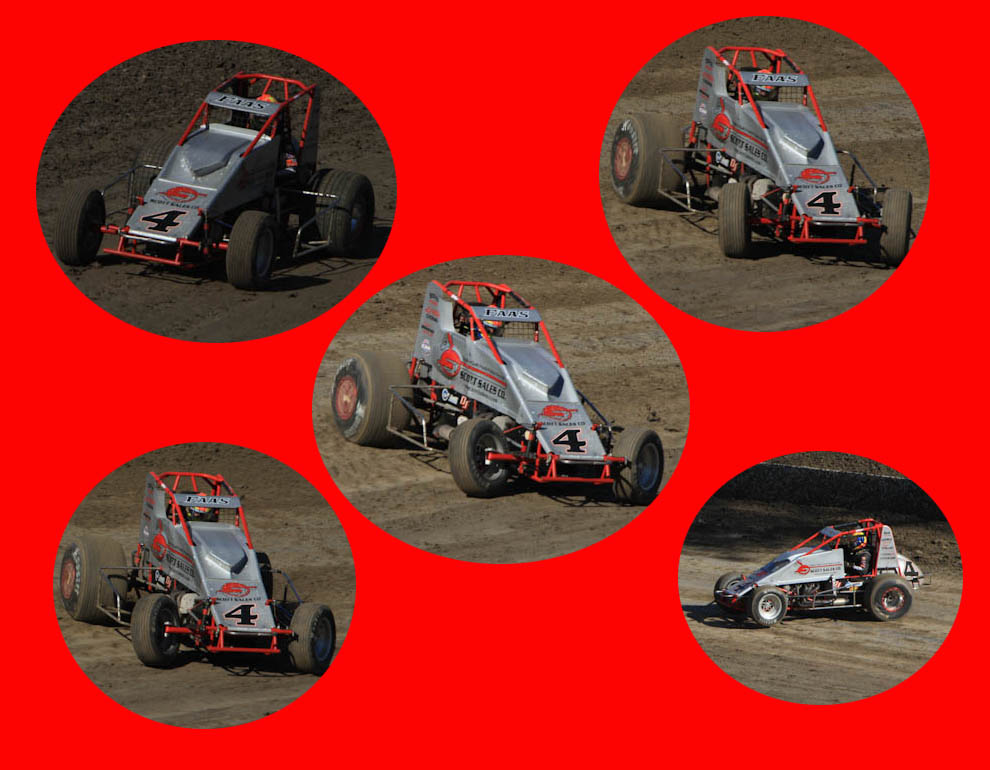 Nic Faas
Danny Faria Jr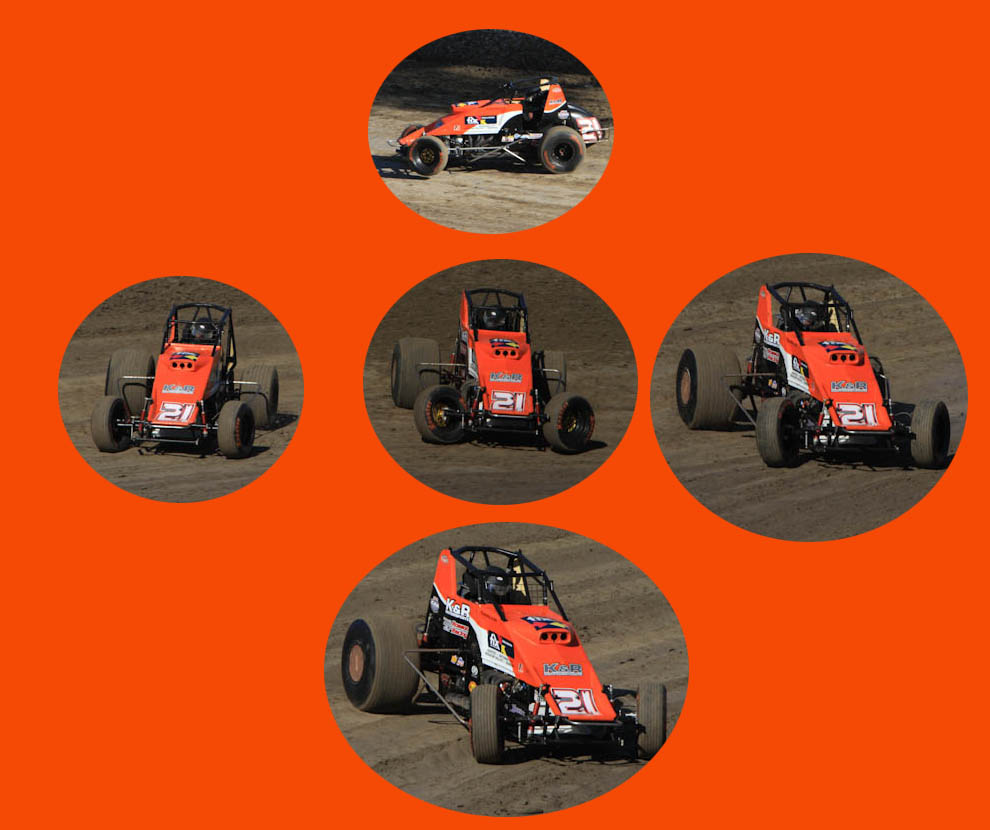 A J Bender
Richard Vander Weerd
Action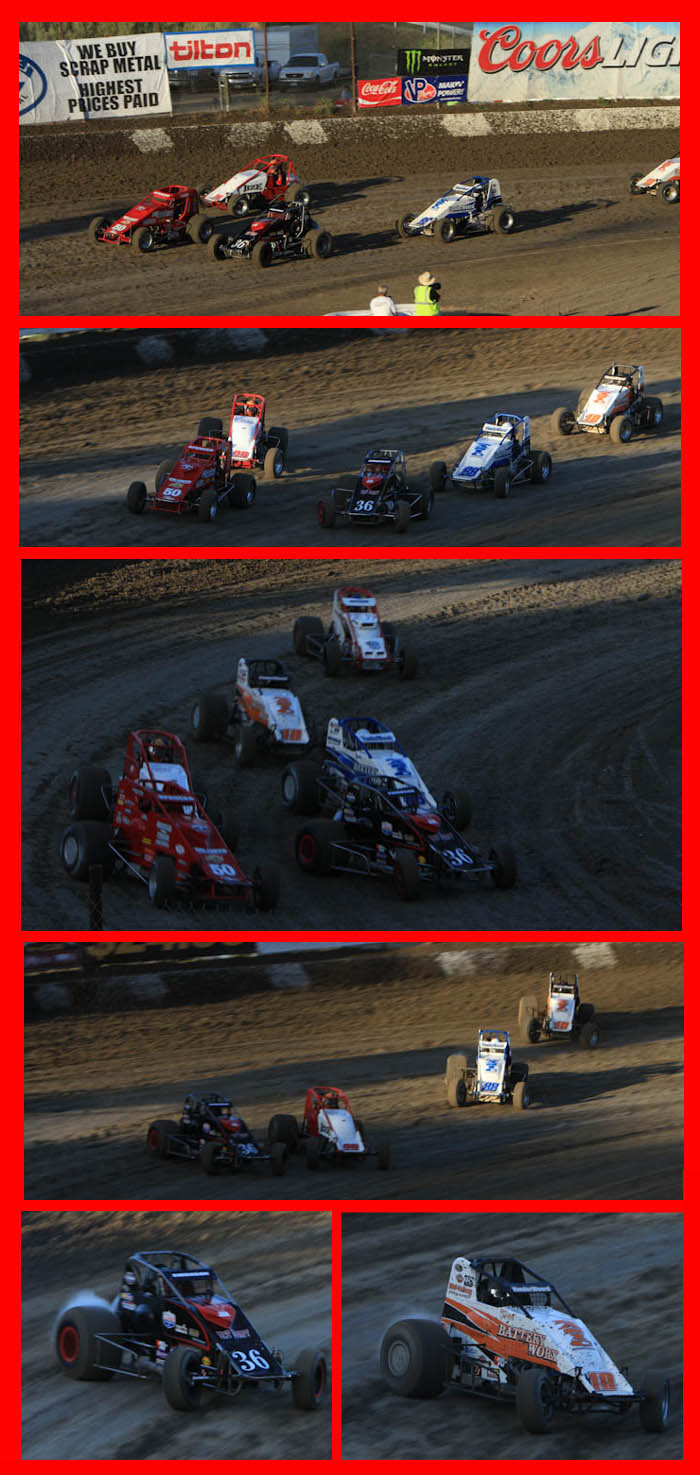 More action

Even more action
After qualifying
Pit view from the grandstands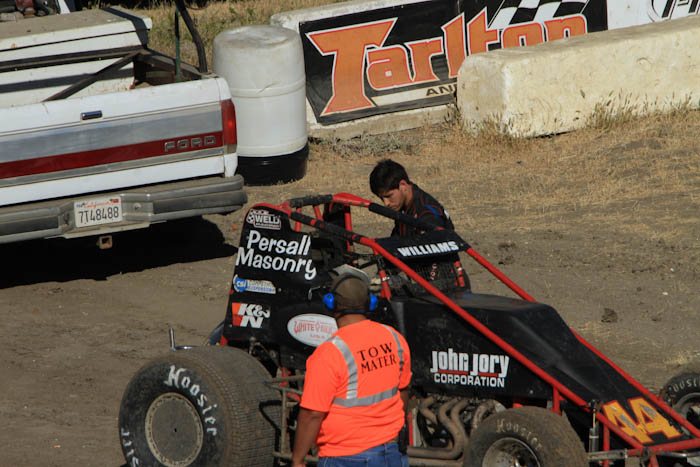 Cody Williams after qualifying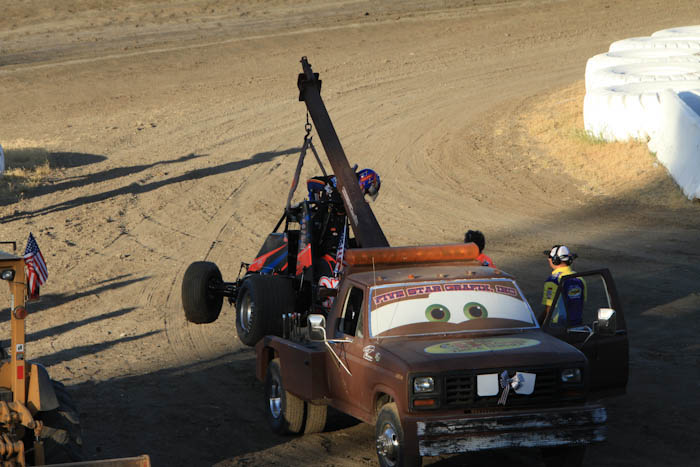 Mater picks up Matt Mitchell.
Turn out the lights, the parties over!