The day started fro Danny Sheridan's little blue bugger. It ended for him with a flat on the opening lap of the feature with no time to fix it.
The yellow one next to the little red sucker
Shauna Hogg came tro play She was taken out by another car who said she was too slow?
Tony Hunt came to run his 360 with the CRA boys and he was 17th in the main.
Shane Golobic drove this car and was to start the main, but a wheel came off on the line-up and he was done.
Taylor Simas crashed in the main event, but looked fast all night.
Tom Baker flipped hard in his heat.
Scott Pierovich unloaded and shortly later loaded back up due to a "motor problem. They showed up at Santa Maria the next night and ran fine.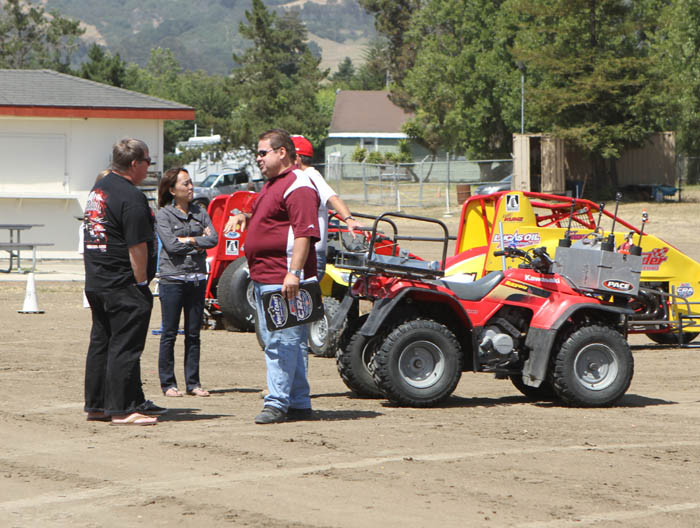 Julie, Sammy and Lance do CRA official stuff.
The little blue bugger at peace. Later it would load up with no laps in the main on a unhappy ruling.
SteveO has that walk and look like I am in trouble, but he passed by me and moved on to do his work.
Mike Spencer and Tony Hunt visit.
Seth Wilson made the long trip. I never noticed he had coil overs, but then the damn things would have to send me a personal message for me to notice.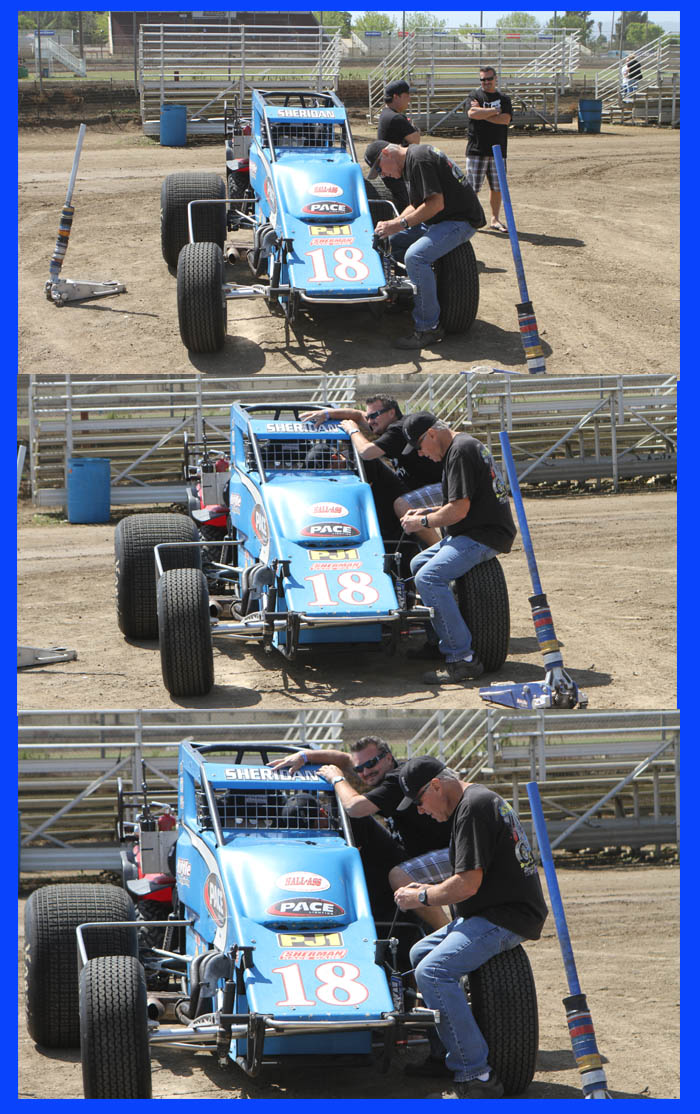 Paul working away on the blue # 18 car. Need help?
Marcel is famous around the NARC world. I've seen him up in Nor Cal since I started going up there in the 70's.
Brent Kaeding comes to visit with Mike Spencer and the Bromme crew.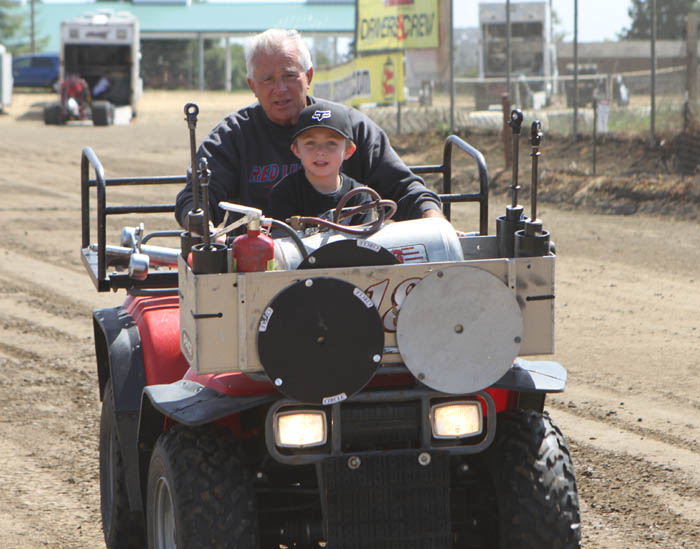 Danny Sheridan's father Rich taking his son Blake for a ride. Danny's wife Kacie is expecting their first child around Haloween time. Appropriate?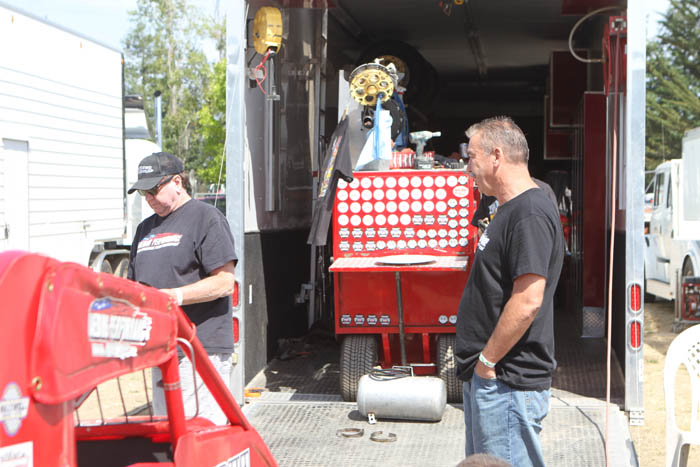 Bruce Bromme Jr and Brent Kaeding have both been around a long time and have records that will live a long time.
Heidi rides in the Williams mule early on. She says she is done with school for a while and will be back racing soon.
Danny looked ready early in the afternoon.
Brent Kaeding's ride.
Ocean Speedway scoreboard.

TRACK PACKING

Brent Kaeding pulls the wheels.
Rip blasts off around turn four with son Austin behind him.
Geoff Ensign and Matt Mitchell go at it.
Nic Faas and Mike Spencer take it around together.
A photographer in pink shooting a sprint car with a lot of pink.
Mr Lafond shooting something my way?

Cory Kruseman
Another smokin' Kruser.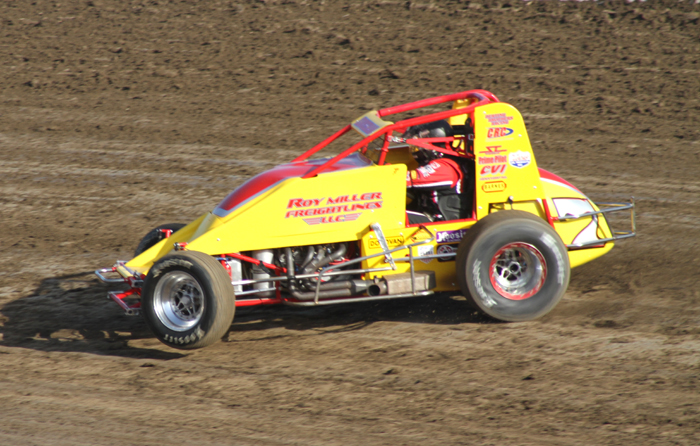 Cory Kruseman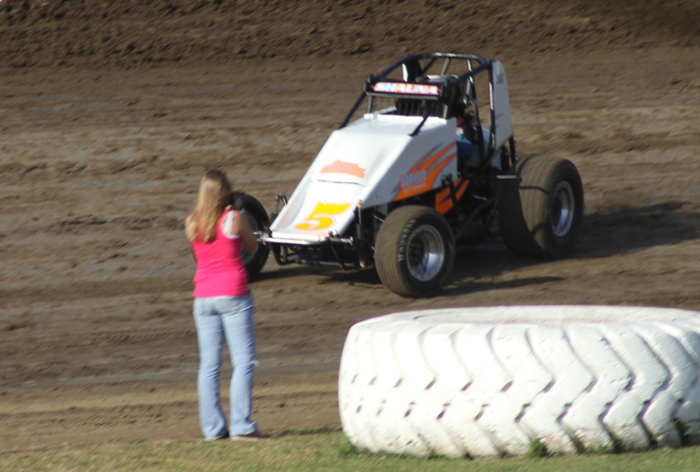 The blond photog taking the blond driver Shauna's picture.
Shauna Hogg doing a wheelie.
Tommy Laliberte
Cars!
Rip Williams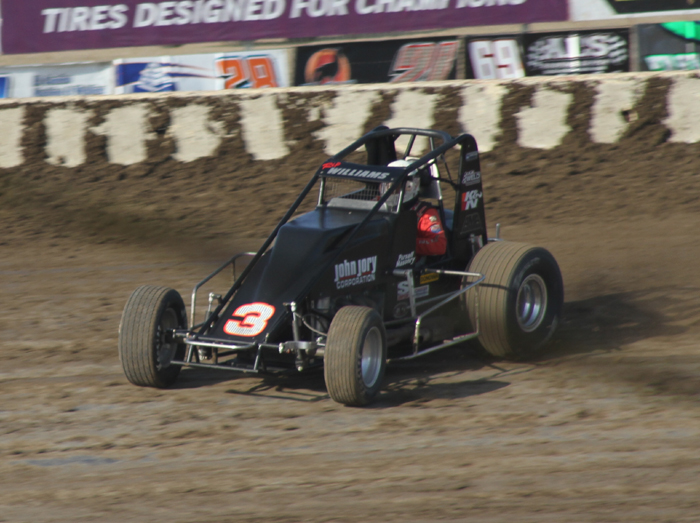 Ripper
Again

Dustin Baxter took a wild one in qualifying.
Not the way Dustin envisioned it!
Close enough Steve?
Geoff Ensign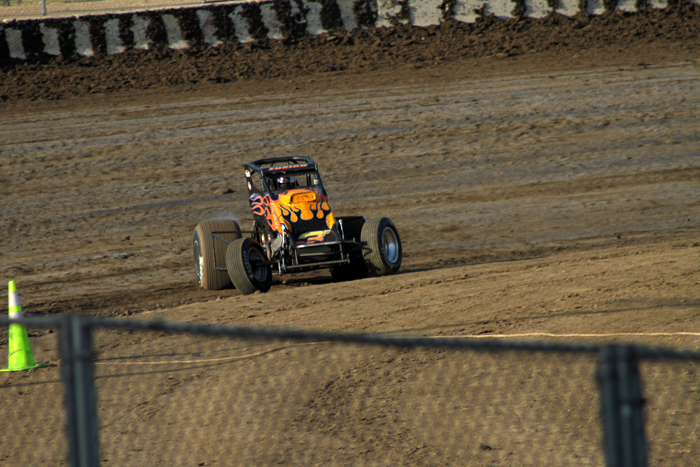 Geoff Ensign
Matt Mitchell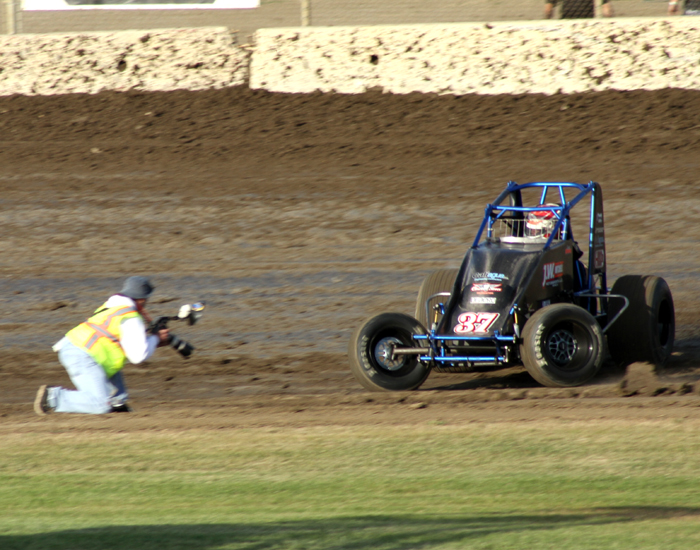 Steve, watch out!
Photog's abound.
Shane Golobic
Seth Wilson
Seth Wilson
Brent Kaeding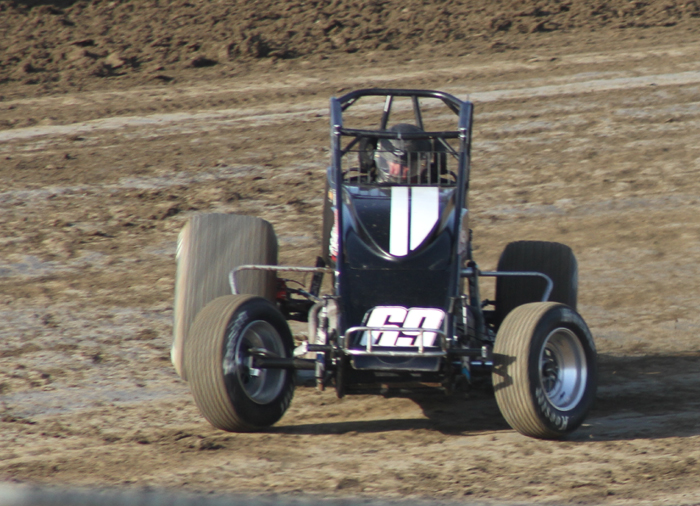 Brent Kaeding
Tyler Schmidt
Ryan Bernal
Ryan Bernal
Tony Hunt
Tony Hunt
Danny Sheridan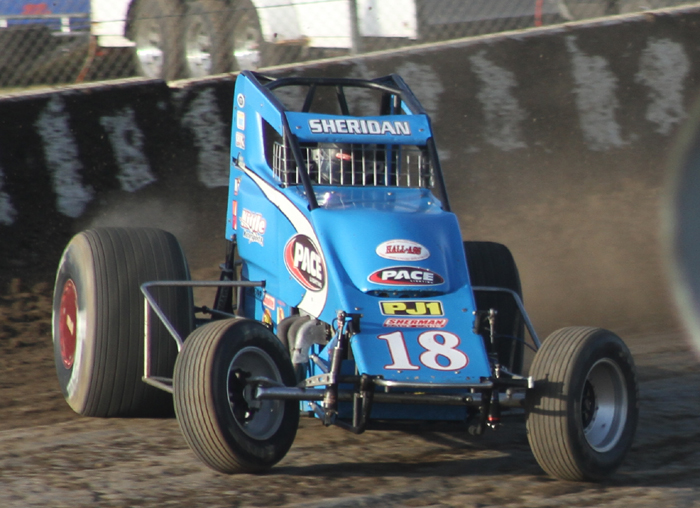 Danny Sheridan
Tom Baker
Tom Baker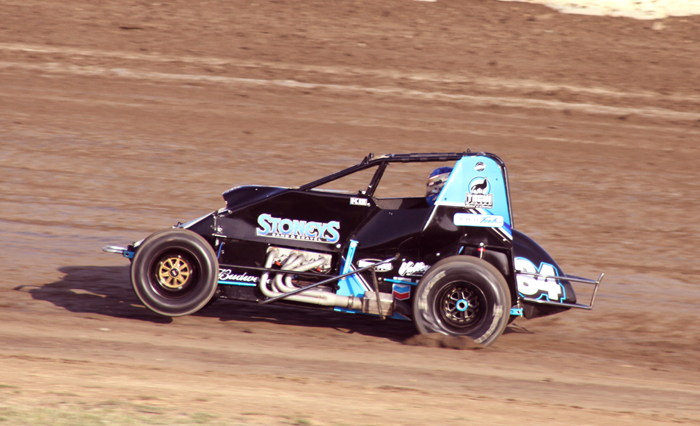 Kyle Evans
Kyle Evans
Nic Faas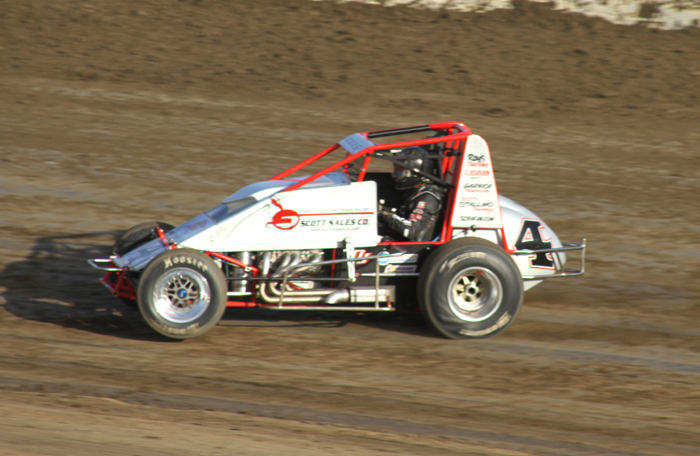 Nic Faas
Mike Spencer
Mike Spencer
Brody Roa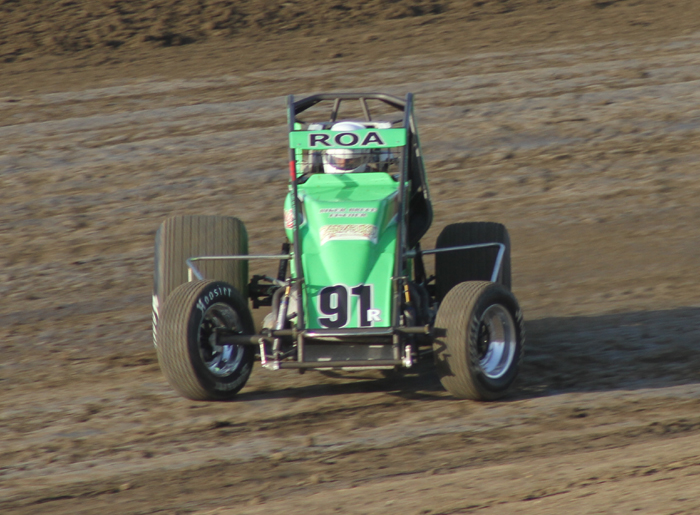 Brody Roa
Beyond the wall is the pits.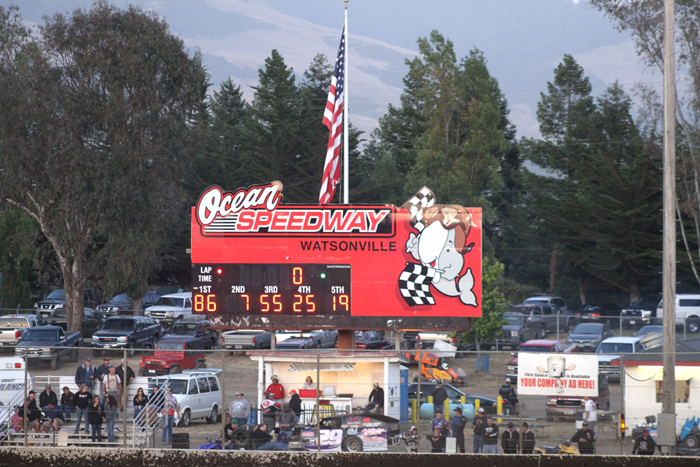 The scoreboard is pretty neat.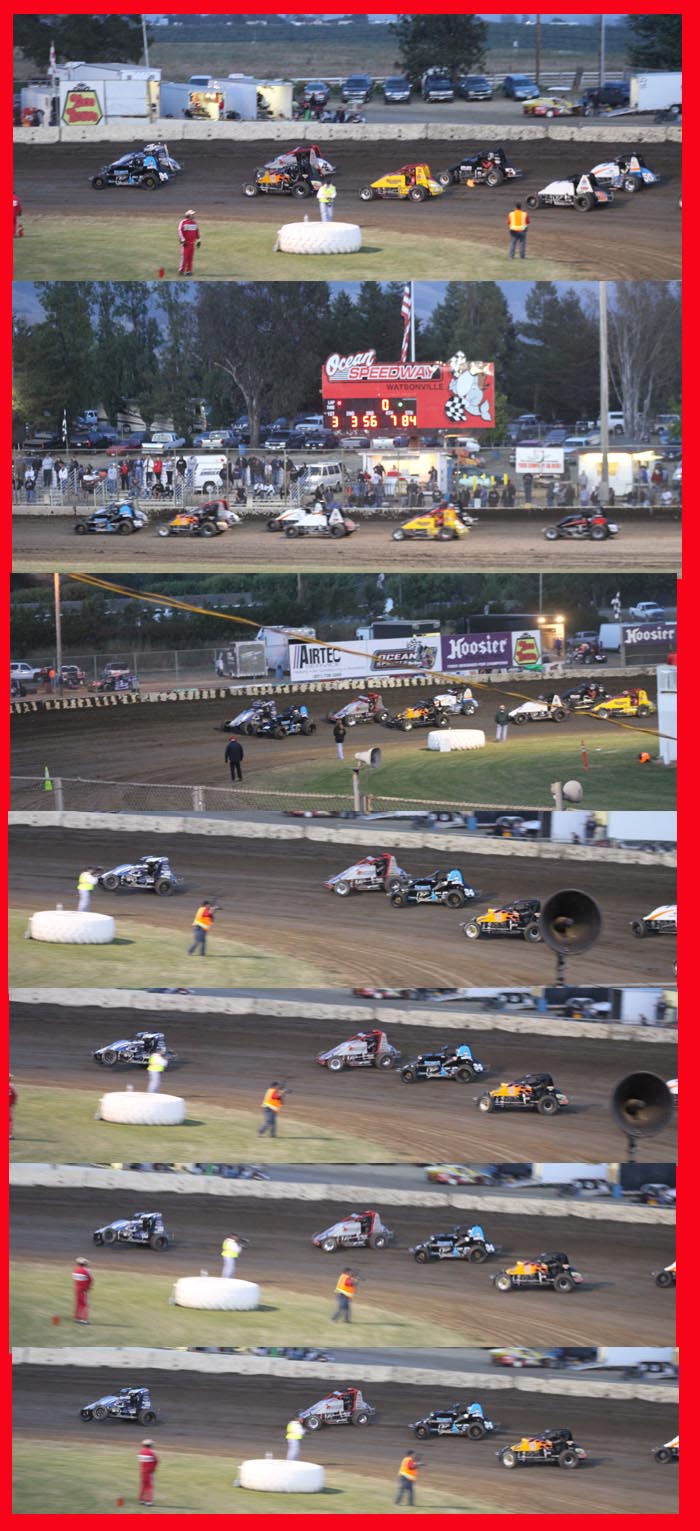 The first heat in action.