TRophy Dave Pusateri meets Mike SPencer to welcome him to the Non-wing Trophy Cup Thursday night October 17th. There are a few spots left for the $33,000 one night show!
Paul Dean helping out the little red sucker crew this weekend since the little blue bugger is parked.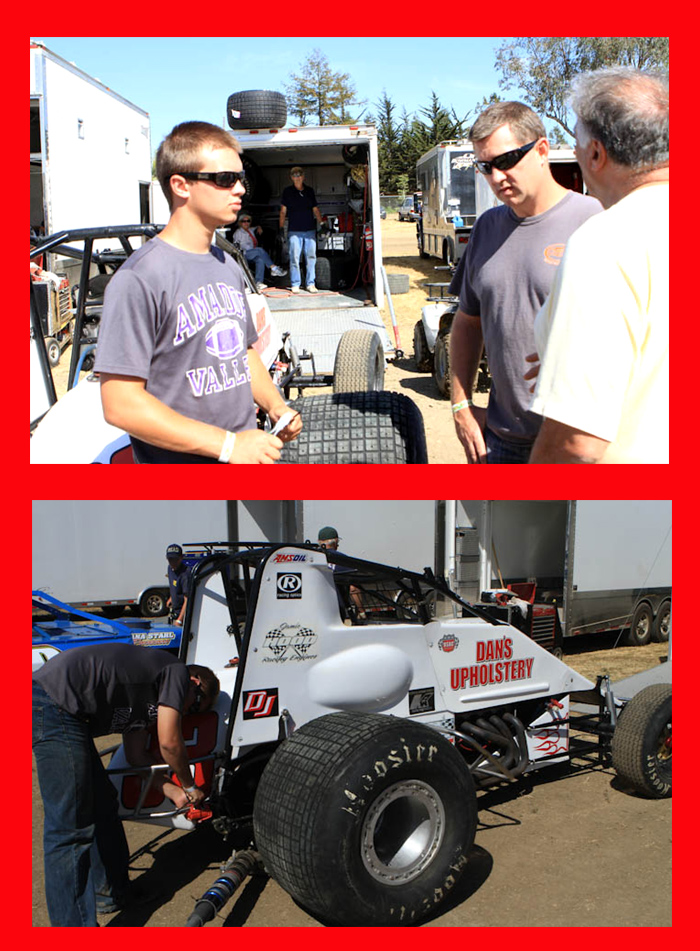 Nathan Washam came to play and missed the main by one spot.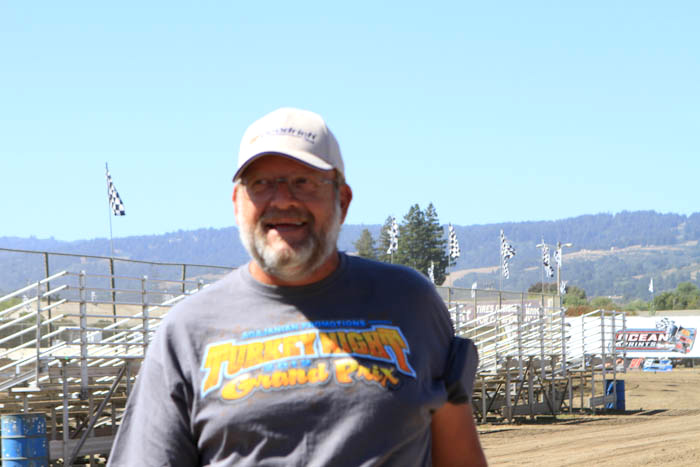 The "Coach" Rick Fulton made an appearance in Watsonville as he was on his way to Bakersfield?
The Vander Weerd pit area was busy.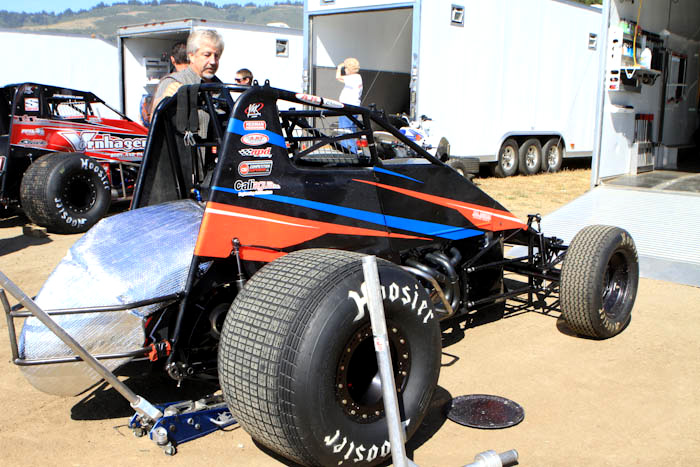 Dwight Cheney working on the Matt Mitchell car. Matt was 4th and 5th on a good finishing weekend for the "poster Boy".
Steve Lafond working on a special shot with his new wide angle lens.
Geoff Ensign ran 10th in this beauty.
Local driver Klint Simpson just missed the main.
Colton Slack made the feature but was the first car out of the feature.
Markus Niemela ran 8th in the main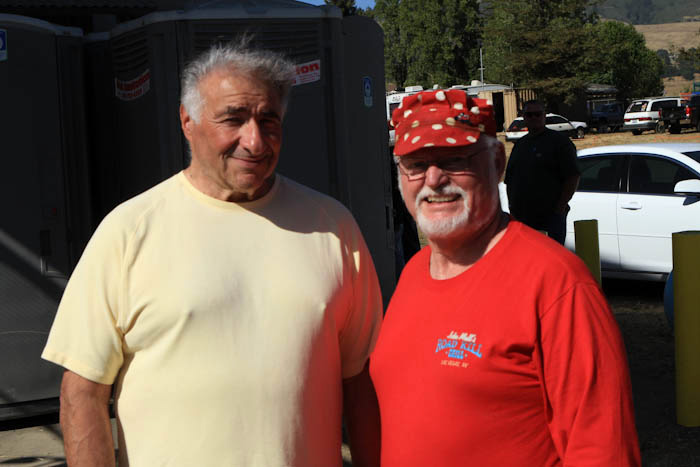 Trophy Dave and Wags on a walkaround the pits looking for entries in the non-wing Trophy Cup. Our 410 guys don't usually have 360's.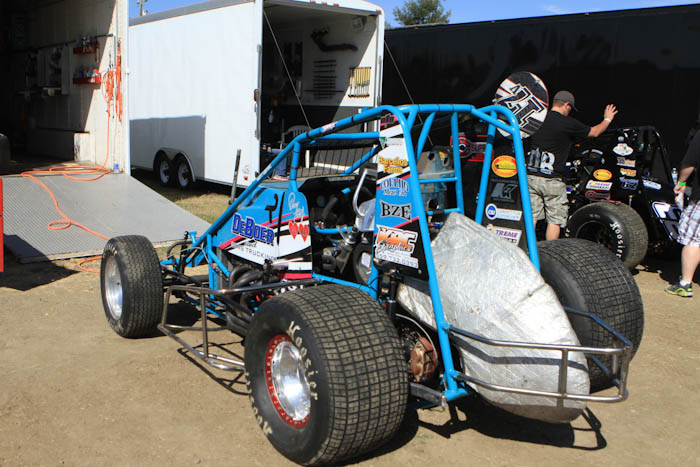 Danny Faria Jr ran 13th on the night.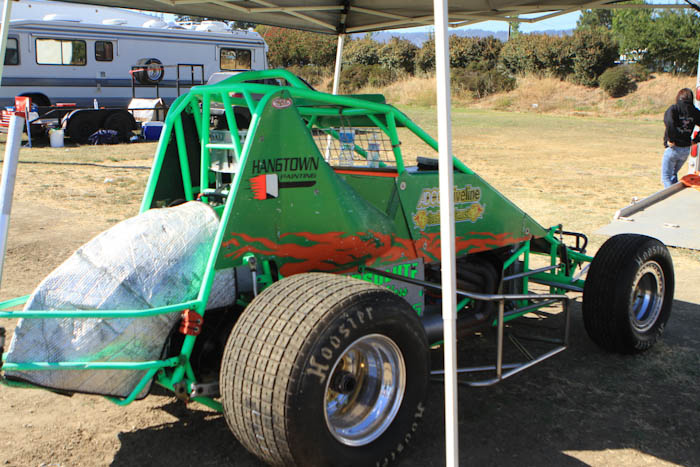 James Sweeney didn't have much luck on the night and missed the main.
Mike Spencer moves around the little red sucker getting ready. He dropped out to 20th after a few problems on the night.
Cory Kruseman is back from his shoulder break and ran 6th.
Bud Kaeding was very fast and just missed getting a win this niht.
The two silver bullets of nic Faas and Damion Gardner had great weekends with two wins, a third and 4th finishes.
Ryan bernal was 5th after starting on the pole.
Shane Golobic was out too early in 21st. He beat the WOO a few weeks ago.
D J Johnson ran 14th in the main.
Pit views
Shane Golobic
Geoff Ensign
Cody Williams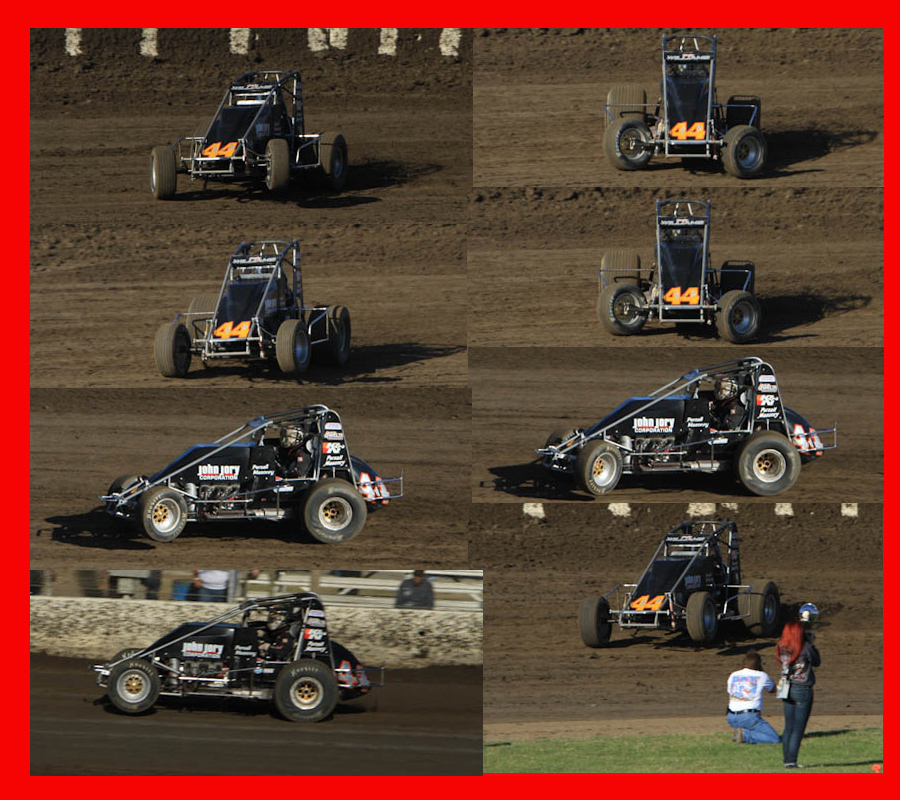 Cody Williams
Rip Williams
Ripper
Matt Mitchell
Poster Boy Matt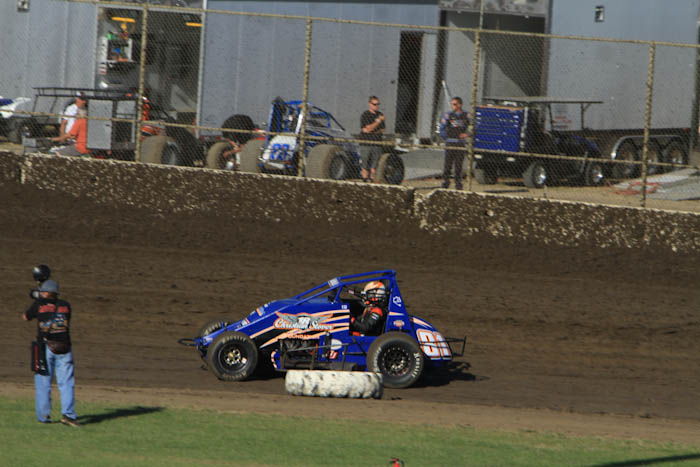 Steve Lafond at work in the third turn.
Danny Faria Jr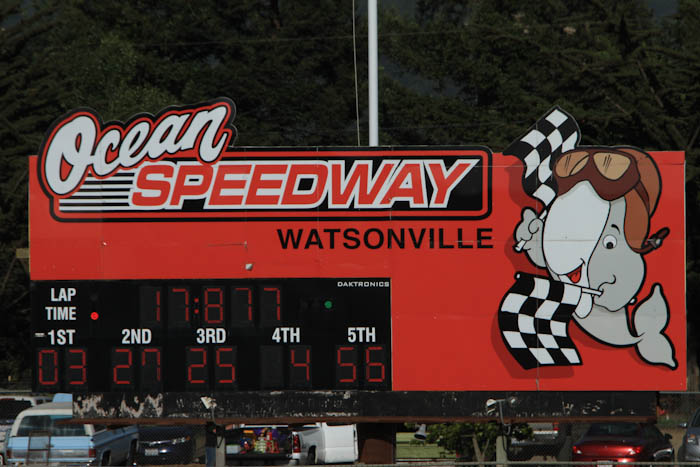 Scoreboard!
Damion Gardner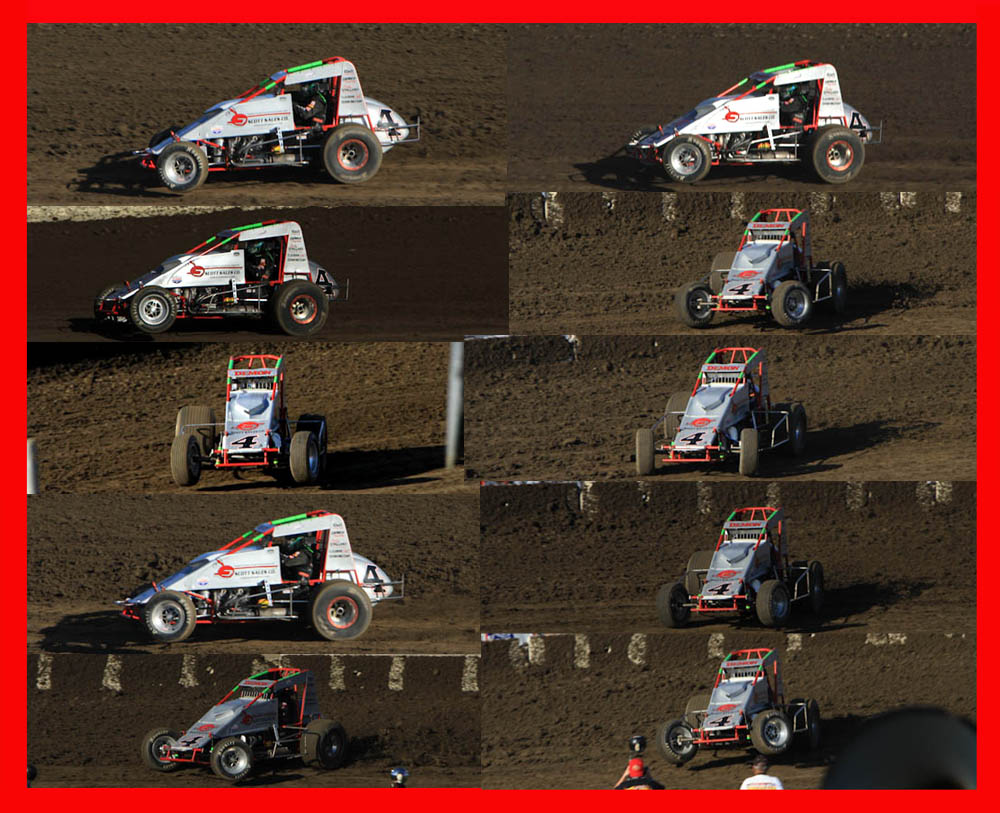 Damion Gardner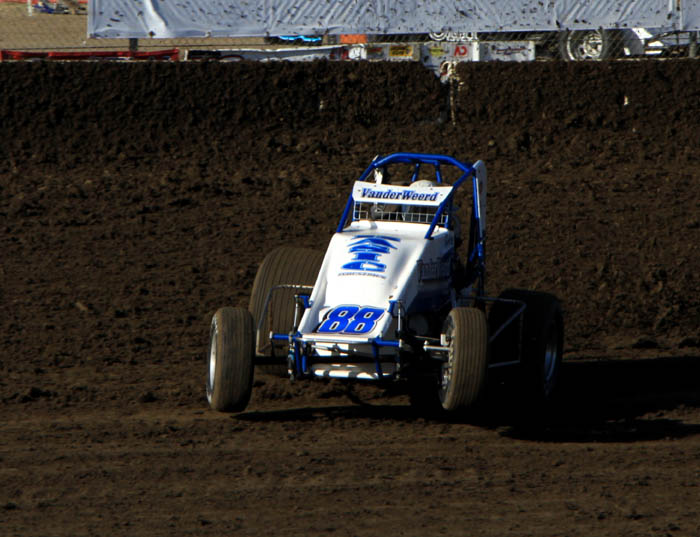 Jace Vander Weerd
Jace in motion
Nathan Washam
Nathan Washam
Brody Roa
Brody in the green machine
Terry Rothweiler didn't race
Photogs at work.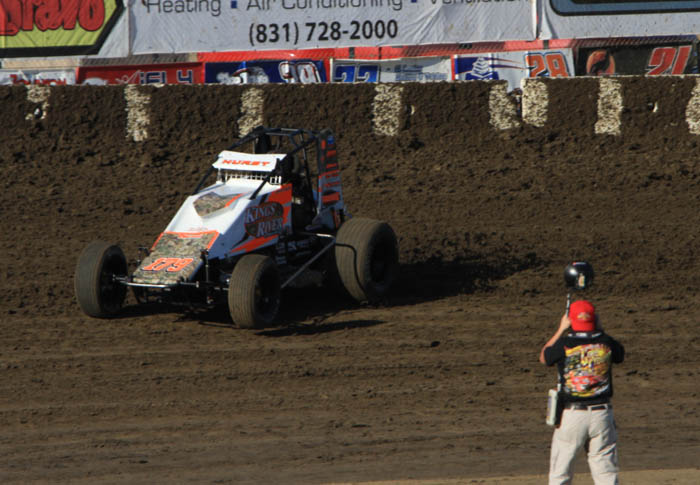 Landon Hirst
Landon Hirst
Richard VanderWeerd
Richard on the gas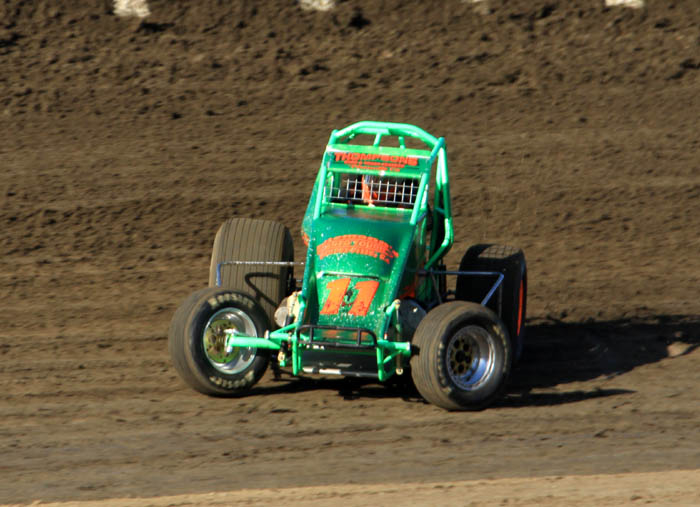 James Sweeney
James heading out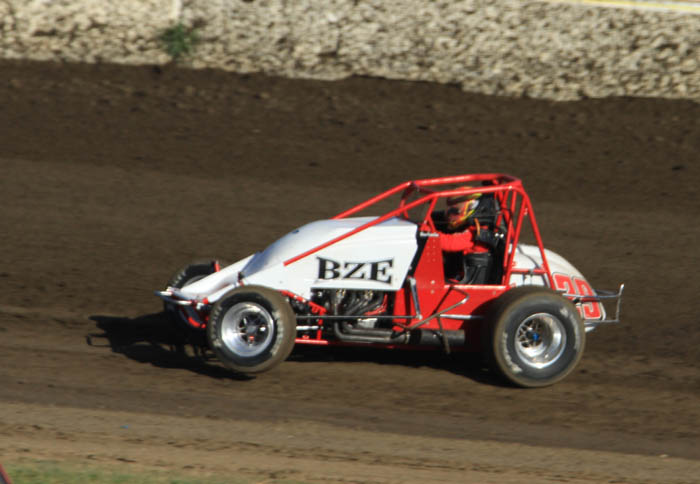 Bud Kaeding
Bud hard on the gas
Tony Hunt
Tony Hunt
D J Johnson

D J on the move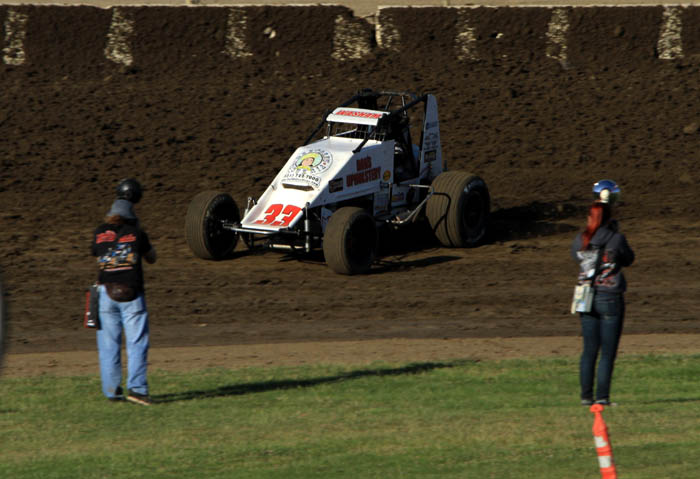 Father and Daughter on Fatehrs day weekend - Steve & Korie.
Marty Hawkins
Marty had a problem and missed the main.
Ryan Bernal
Ryan on the loose
Nic Faas
Nic was hard on the gas
Mike Spencer
Mike rocks the little red sucker
Cory Kruseman
Cory back at last
Austin Liggett
Austin was hot winning his heat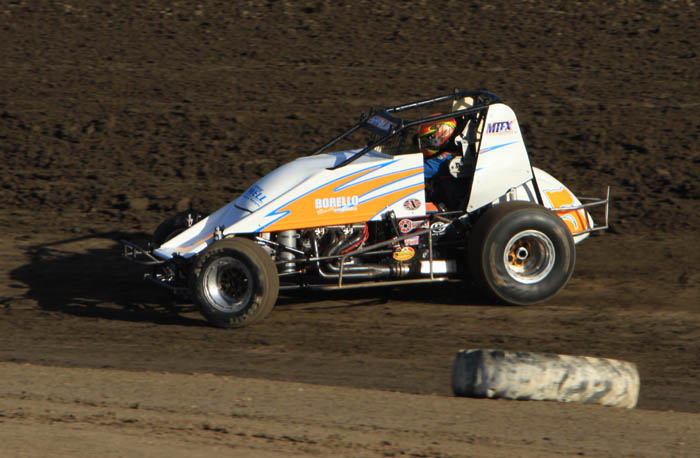 Shauna Hogg
Shauna ran hard but missed the main
Klint Simpson
Klint Simpson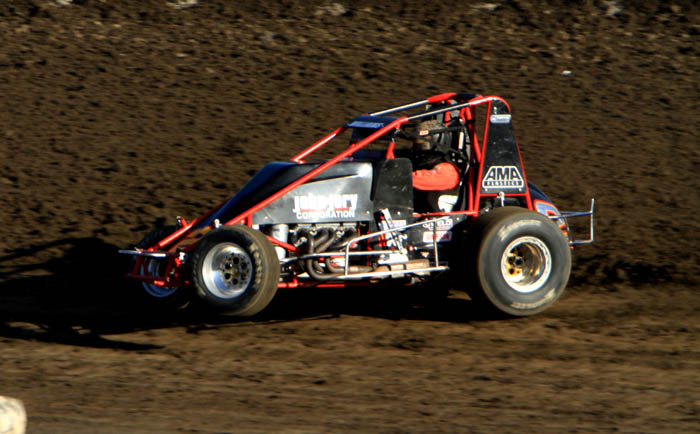 Austin Williams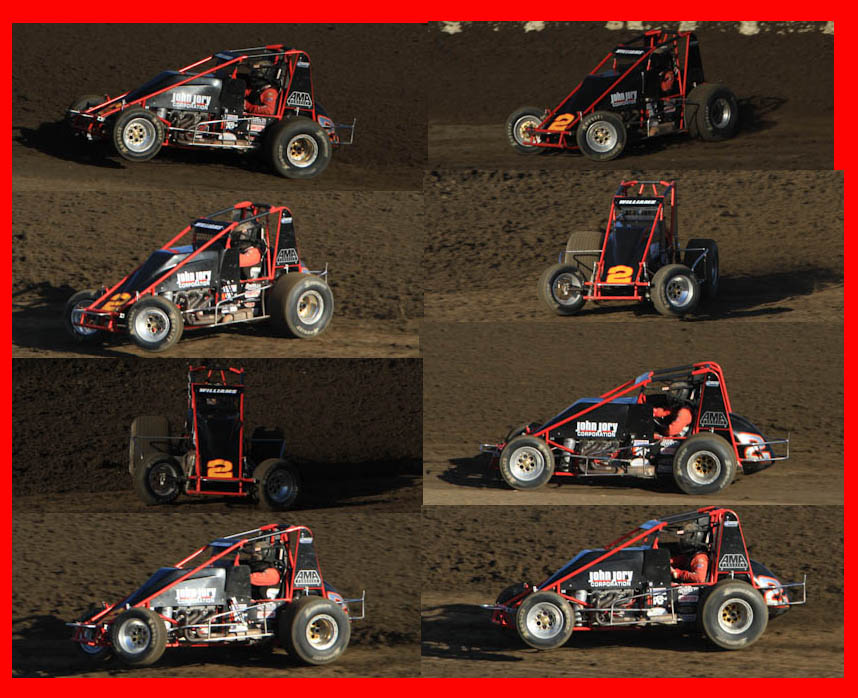 Austin on a fast pass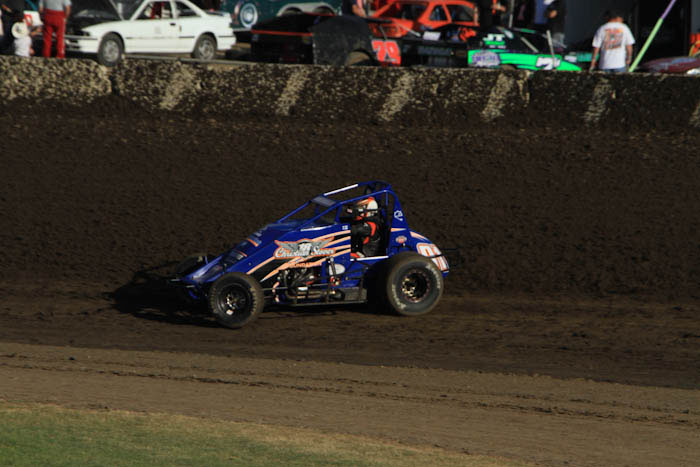 Marcus Niemela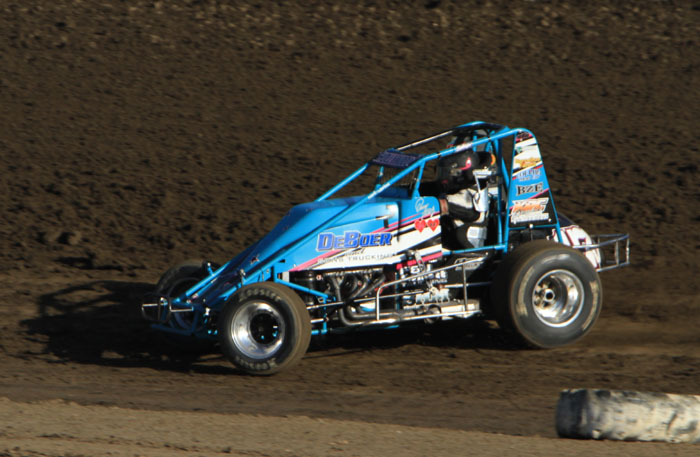 Danny Faria Jr
Danny rollin'
Lining up
ooops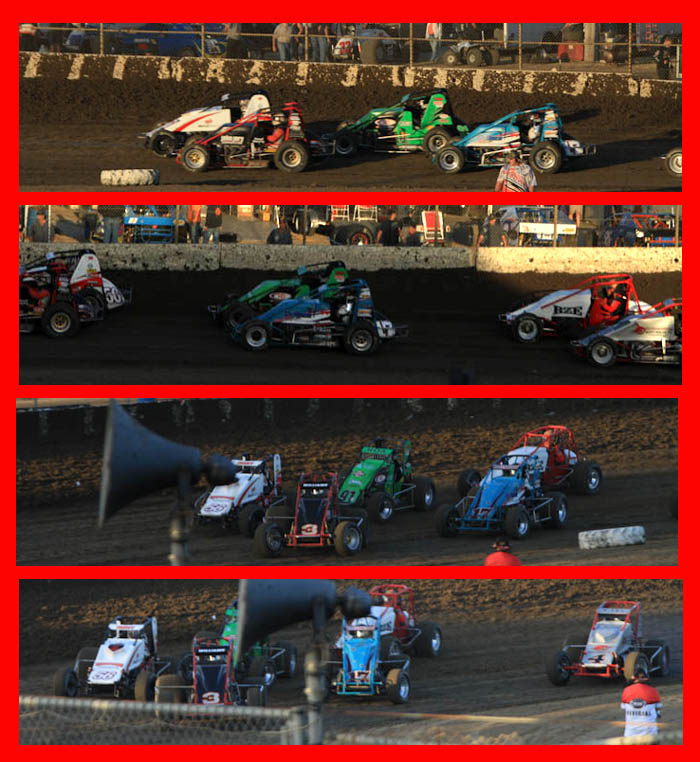 3rd heat
More action.